Just a reminder that we will be off Monday in celebration of Martin Luther King Jr. Day.
https://www.axios.com/newsletters/axios-login-c6a8570a-3139-4676-b1dc-2568d278db7b.html?chunk=0#story0
Facebook prioritizes your friends over the news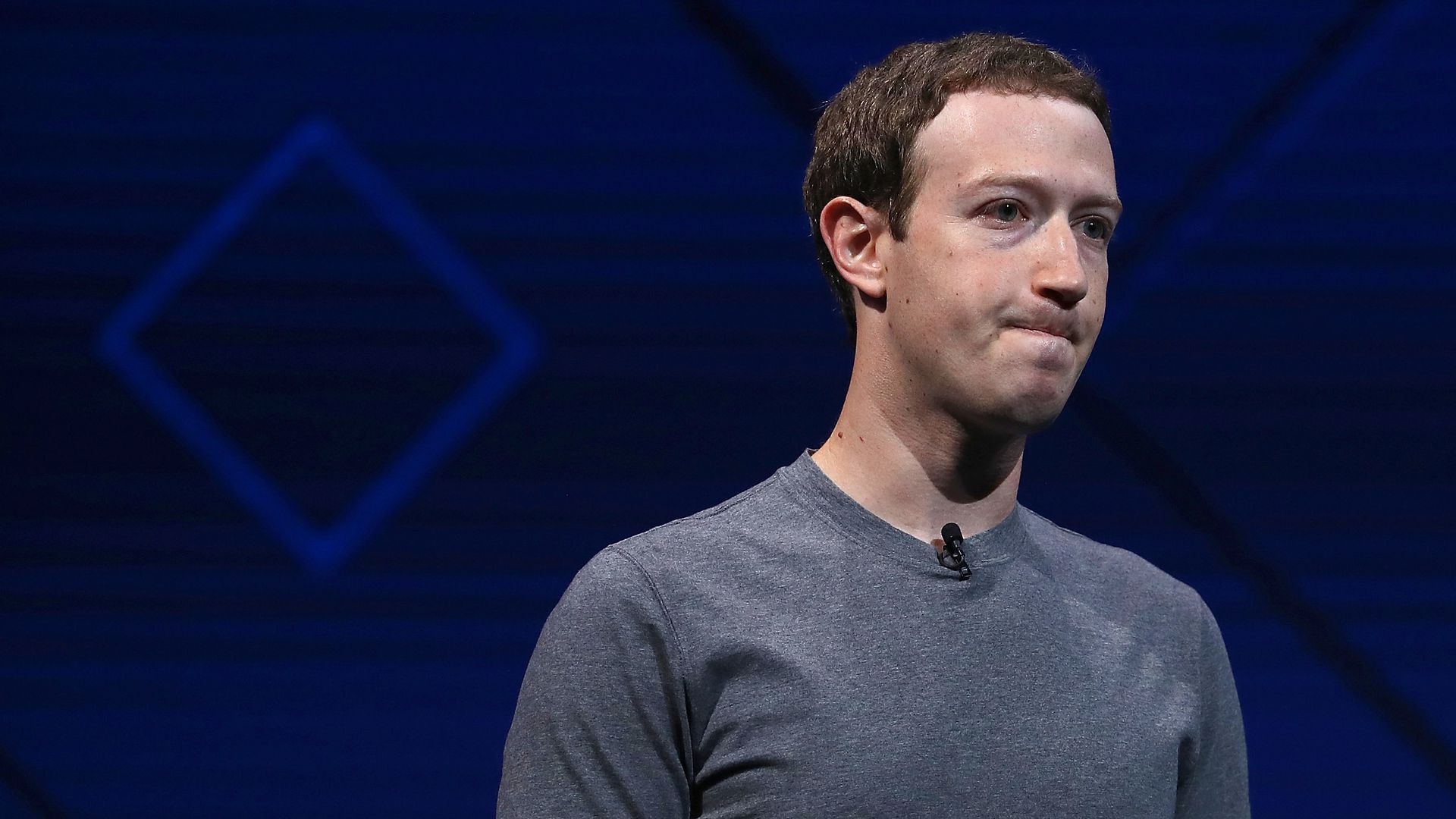 Facebook announced big changes Thursday that are coming to its News Feed, putting a premium on posts from your friends and putting commercial interests (businesses, brands and the media) lower.
Why it matters: Facebook is the most widely-used news and information platform in the world; almost half of Americans rely on it for news. These changes will significantly impact the way people around the world receive and distribute information, possibly limiting the spread of fake news.
Zuck's take:
As we roll this out, you'll see less public content like posts from businesses, brands, and media. And the public content you see more will be held to the same standard -- it should encourage meaningful interactions between people....By focusing on bringing people closer together -- whether it's with family and friends, or around important moments in the world -- we can help make sure that Facebook is time well spent."
— Facebook CEO Mark Zuckerberg
Other views: There's no shortage of opinions on this, many coming from the media outlets who will themselves be most affected.
So many publishers think they have audiences, when what they really have is traffic. I think we're about to find out who has an audience.
— The Verge's Casey Newton
The New York Times, which had an interview with Zuckerberg on the subject, also posted a story on how the move has media organizations scrambling to assess the impact.
Metric changes: Our media watcher, Sara Fischer, says Facebook is also moving away from time spent as a metric for success. She says:
In the short term, this will cause a tsunami of changes for everyone: Facebook, publishers, advertisers, investors, etc. In the long term, it will force the entire digital ecosystem to focus on building meaningful relationships with consumers instead of click bait. 
Go deeper: This morning, Sara published a special issue of her weekly Axios Media Trends newsletter focusing on Facebook's changes, including impact on advertising . (If you don't already get it, you should. And you can sign up here.)
https://www.axios.com/newsletters/axios-login-c6a8570a-3139-4676-b1dc-2568d278db7b.html?chunk=1#story1
How Assistant vs. Alexa fared at CES
Since the biggest battle in Las Vegas was the voice assistant war between Amazon and Google, it's time to look at how each did.
Backstory: There were dozens of products announced at CES with support for Google Assistant, Amazon Alexa, or both. And then there was Google's massive presence, which included ads on billboards, buildings, the monorail plus a giant booth in the parking lot outside the Las Vegas Convention Center.
New categories: Amazon announced it was bringing Alexa to the car, with Elektrobit and Toyota among its first partners there. Asus, Acer and HP are bringing Alexa to PCs this year.
Google is adding support for smart displays, similar to Amazon's Echo Show, with initial models coming from Lenovo, JBL, LG and Sony. Google is also bringing the Assistant to Android Auto, its existing in-car system.
Plus: Alexa is coming to TVs from HiSense, Wi-Fi devices from Asus, smart glasses from Vuzix and even mirrors and toilets from Kohler.
Google Assistant will also be included on TVs from LG, as well as smart home devices from a range of companies, including Crestron and Kohler.
The winner: It's hard to say. Amazon probably leads in active development and usage, but Google's ability to put its assistant on all Android devices gives it a very large market in a hurry. This will be a fun race to watch.
Whither Siri, Cortana: While Amazon and Google duked it out in the desert, it's worth noting that few products were announced taking advantage of either Apple's Siri or Microsoft's Cortana, further solidifying this as a two-horse race, at least for now.
https://www.axios.com/newsletters/axios-login-c6a8570a-3139-4676-b1dc-2568d278db7b.html?chunk=2#story2
GM plans 2019 car without steering wheel or pedals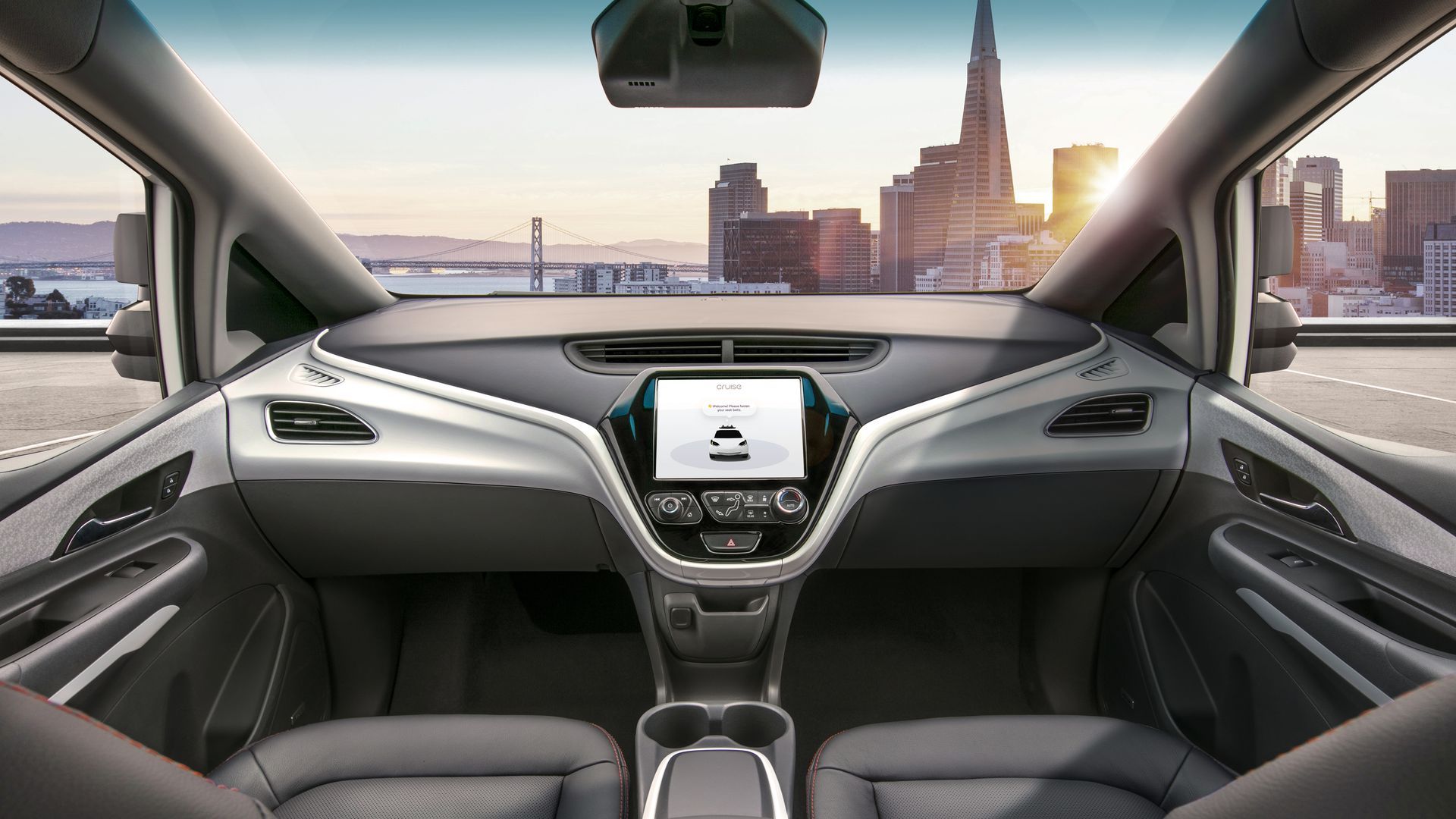 Cruise, General Motors' autonomous vehicle unit, plans to mass produce a self-driving car without a steering wheel or pedals by 2019, the company said on Thursday. It says it has submitted a safety report as well as an application to regulators to approve the design, its fourth-generation model.
Caveat: Though 2019 is a year away, only 7 states currently allow for driverless cars, and Cruise's home state of California is in the process of passing a bill to allow for this. It has also applied for needed exemptions to federal regulations.
Axios' Kia Kokalitcheva has more here.
https://www.axios.com/newsletters/axios-login-c6a8570a-3139-4676-b1dc-2568d278db7b.html?chunk=3#story3
PC market still showing few signs of life
It was another rough quarter for the global PC market, as fourth quarter unit sales dropped 2%, according to preliminary results from Gartner. In the U.S. things were even bleaker, with sales down 8%.
HP was the only big name maker to post a sales increase in the U.S. and globally. It also passed Lenovo to grab the top spot globally and increased its lead in the U.S. over Dell.
Apple saw Mac sales globally up 1.4%, but in the U.S. sales were down 1.6%.
Dell gained less than 1% globally but fell more than 12% in the U.S.
Lenovo sales dipped slightly globally, but its market share increased slightly, to 22% of the worldwide market. In the U.S., sales were off more than 23%, allowing Apple to pass it and claim the No. 3 spot.
For the year: Global PC sales were down 2.8%. HP, Apple and Dell managed to increase PC shipments, while Lenovo Acer and Asus were down, with other PC brands dropping nearly 10%. (see chart above.)
But: Rival market research firm IDC saw things slightly differently, saying PC sales saw a slight rise globally for the fourth quarter. One big difference, IDC projects Apple's unit sales rose 7% compared to last year's fourth quarter.
https://www.axios.com/newsletters/axios-login-c6a8570a-3139-4676-b1dc-2568d278db7b.html?chunk=4#story4
NY-based Flatiron School brings coding classes to D.C.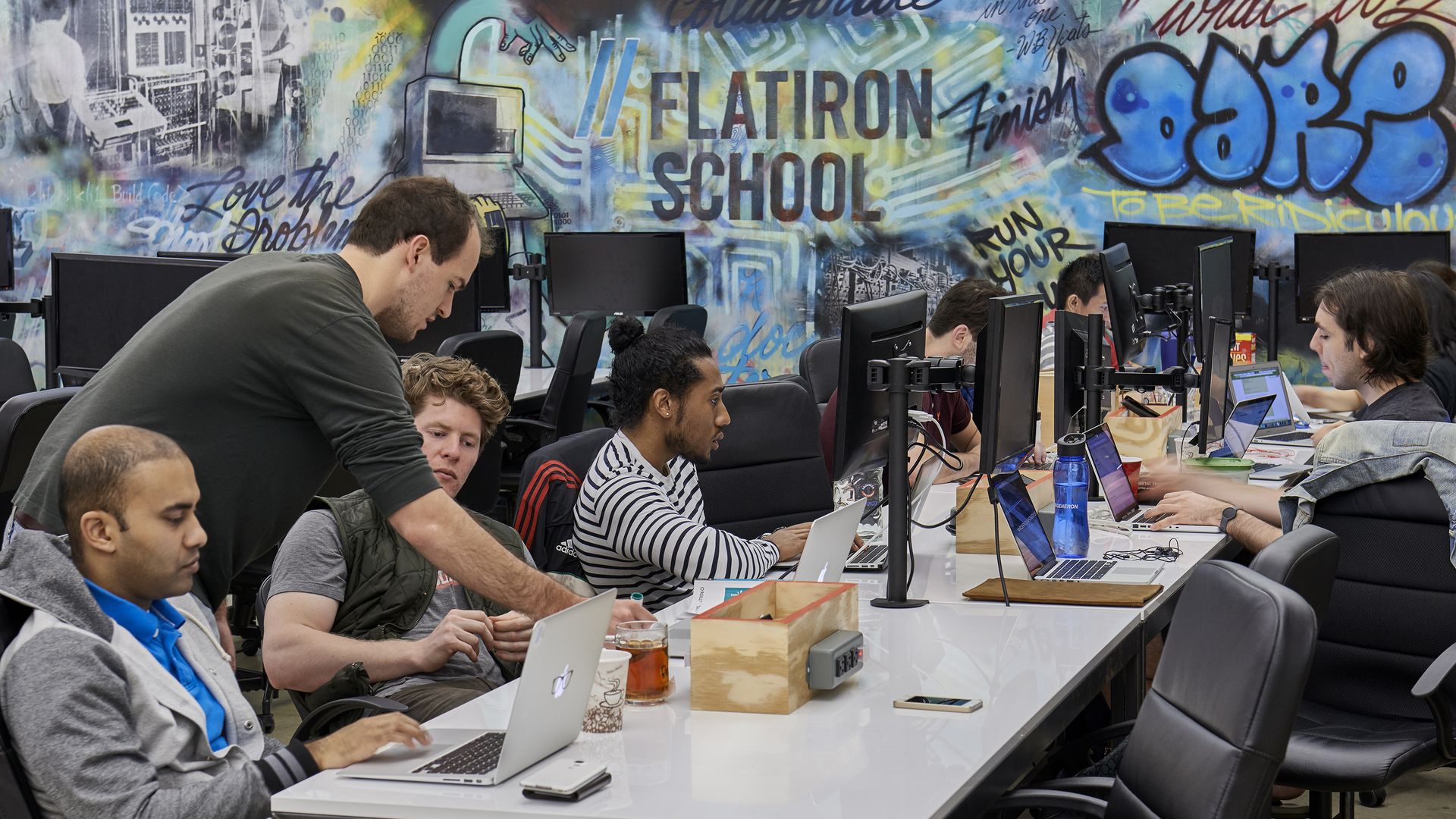 Flatiron School, the NY-based coding bootcamp, will start offering classes in D.C. at the White House WeWork location. The first of the 15-week software engineering immersives will begin March 12.
Why D.C.? "Washington, D.C., has become one of the fastest growing hubs for tech innovation in recent years," Flatiron CEO Adam Enbar says. It's the first in-person location outside New York, though Flatiron also offers classes online.
Those interested can apply here.
https://www.axios.com/newsletters/axios-login-c6a8570a-3139-4676-b1dc-2568d278db7b.html?chunk=5#story5
Take Note
On Tap
CES wraps up in Las Vegas
FCC commissioner Jessica Rosenworcel is hosting a Reddit AMA at 12:30pm PT/3:30pm ET, with net neutrality likely to be a hot topic.
Trading Places
ICYMI
https://www.axios.com/newsletters/axios-login-c6a8570a-3139-4676-b1dc-2568d278db7b.html?chunk=6#story6
After you Login
ESPN's Katie Barnes has the story of Jessica Platt, the first transgender woman to play in the Canadian Women's Hockey League. As some of you may know, this is deeply personal to me. (I am a huge hockey fan.)