Reminder that Login is taking next week off in honor of July 4, so we'll be sipping Mai Tais on a beach. Wait, I'm being told that we have to work, only the newsletter is taking a break. So you can check out the Axios technology stream for all your tech news. And my Mai Tai will have to wait.
https://www.axios.com/newsletters/axios-login-c2a97d61-1465-4b76-9b6e-f5c89ad4b2a6.html?chunk=0#story0
SurveyMonkey has a pretty good alternative to phone polls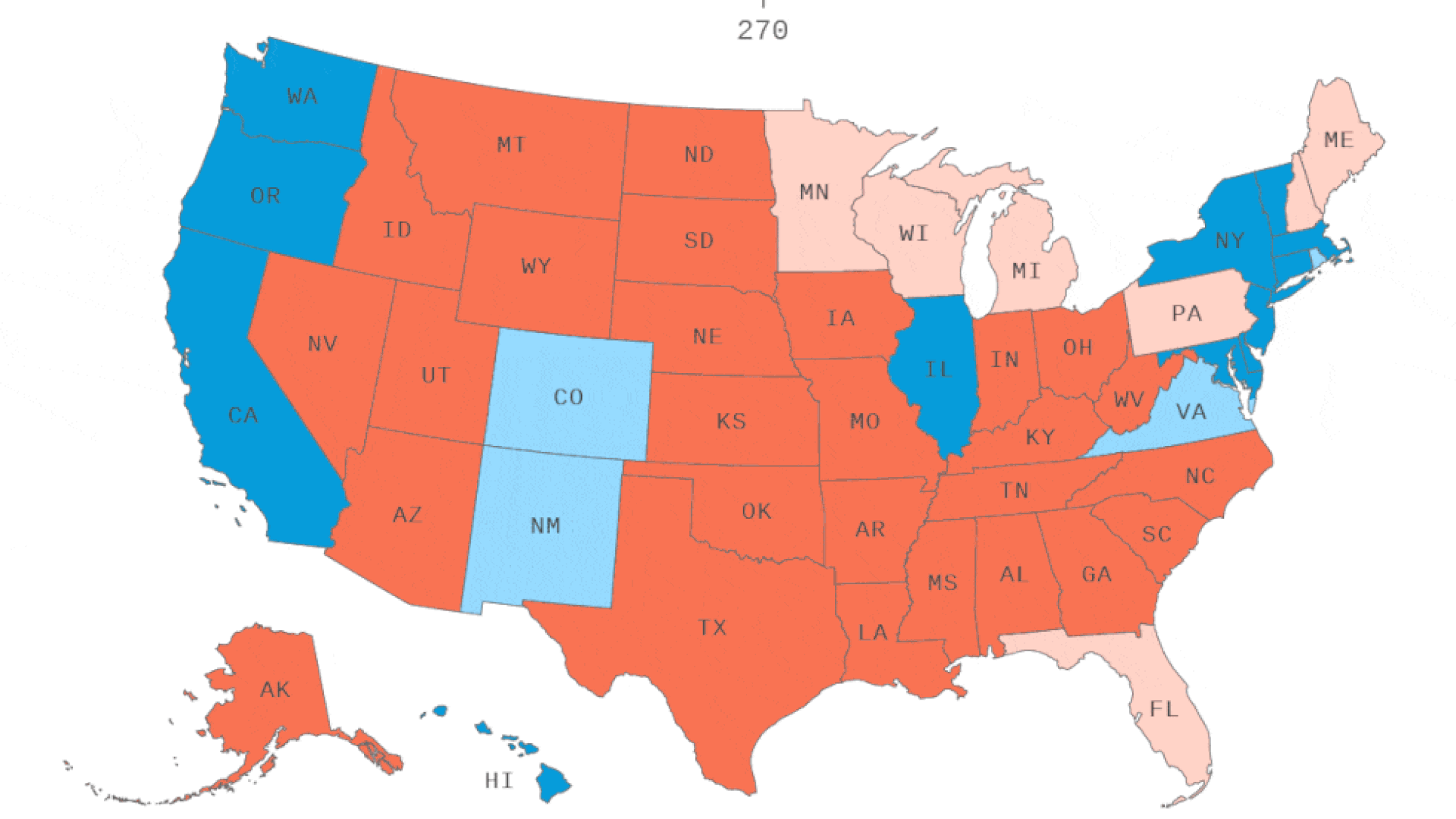 Though best known for helping companies and individuals set up simple online surveys, SurveyMonkey has quietly gotten into the serious political polling game. It hired veteran pollster Jon Cohen in 2014 and has been tracking U.S. and U.K. elections for several years now.
How it works: The company asks a random selection of the over 3 million people who take surveys on its platform each day to participate in another poll. The company then tries to adjust for demographic factors like age, race, gender, and education level.
Results: The effort did quite well in the recent 2017 U.K. election, delivering the single-most accurate prediction with Conservatives at +3.6% (the final tally was +2.4% ahead of Labour). And while the 2016 election had its hits and misses for SurveyMonkey, Cohen notes the company did quite well in the Rust Belt in states where other polls were way off.
Why it matters: The fact is that phone polling is getting more expensive and less accurate.
Plus: As a side benefit, you get some interesting data you wouldn't get from phone polls. For example, SurveyMonkey has published a rather unique look at the 2016 presidential race on how the election would have shaped up if only Mac people voted, or only PC, or only iPhone, or only Android. (See GIF above)
Ina has more on the U.K. election here and on how Americans voted by device type here.
https://www.axios.com/newsletters/axios-login-c2a97d61-1465-4b76-9b6e-f5c89ad4b2a6.html?chunk=1#story1
The 3 ways we might hail self-driving cars in the future
If tech leaders are correct, we may need to rethink traditional car ownership because someday we'll be getting around by summoning rides in self-driving cars with our smartphones instead of driving ourselves.
Yes, but: Who will own the cars and supply the rides? Kia takes a look at the three possible models that ride-hailing companies and automakers are playing around with, such as car sharing.
Why it matters: There's lots of talk about how autonomous vehicles will change jobs and traffic patterns, but less attention is being paid to the logistical details of how these vehicles would be used. Whether self-driving cars take off depends on finding the right model to fit the demand, whatever that may be.
https://www.axios.com/newsletters/axios-login-c2a97d61-1465-4b76-9b6e-f5c89ad4b2a6.html?chunk=2#story2
Female founders discuss gender issues in tech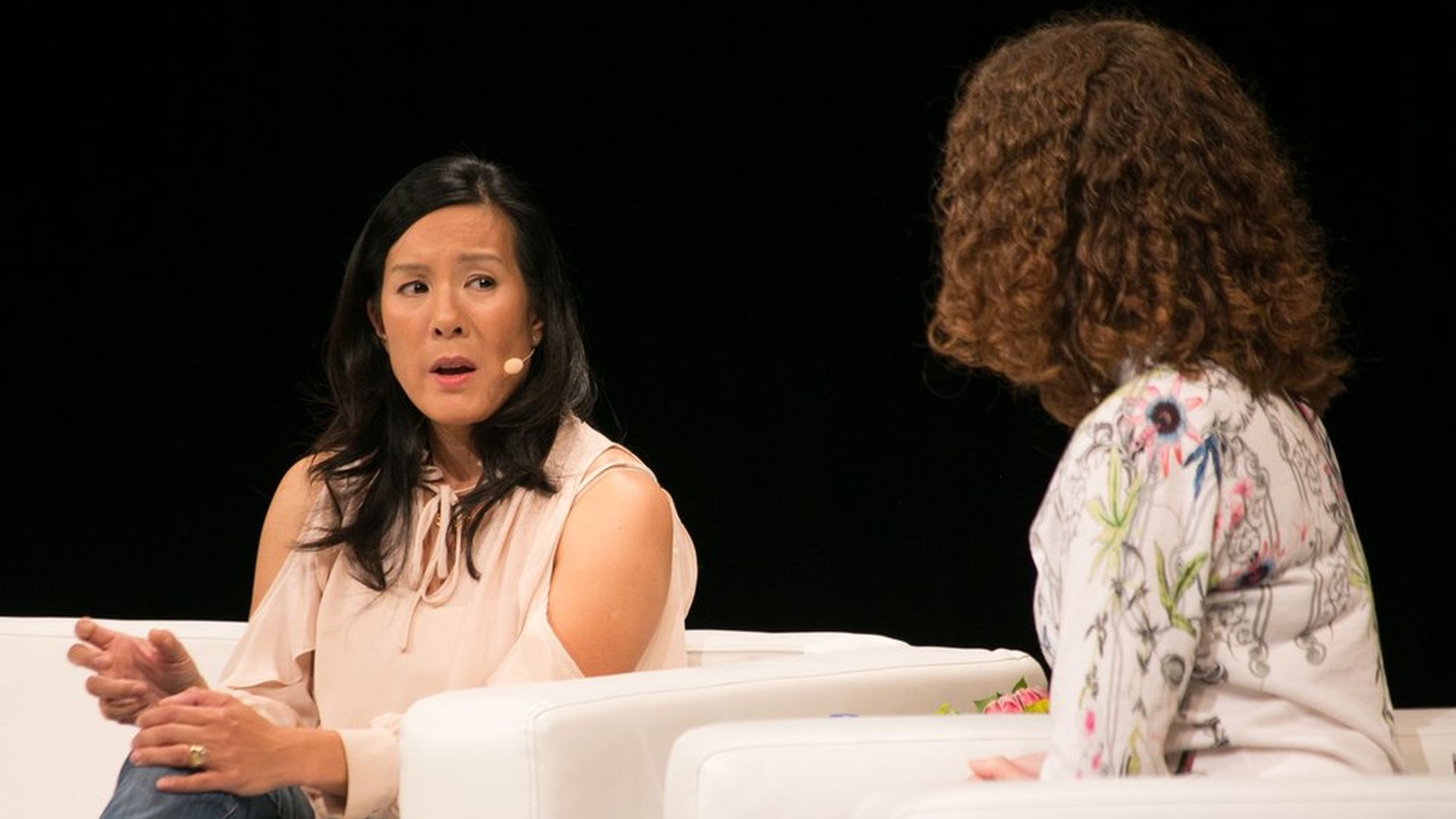 Between the goings on at Uber and Binary Capital, the Y Combinator's Female Founders Conference in San Francisco yesterday certainly offered an interesting backdrop. Many say the issues that have been getting so much attention of late have been simmering beneath the surface for a long time.
"I'm pretty pissed off but I think we have to use it — we can't just be mad — we have to use it as an opportunity to be constructive," Cowboy Ventures founder Aileen Lee says. "And I don't think that this story is over. I think more sad stories will come out over the coming weeks about behavior in the industry that's unprofessional and unacceptable that will piss us off even more."
Kia was at the conference and has more here.
https://www.axios.com/newsletters/axios-login-c2a97d61-1465-4b76-9b6e-f5c89ad4b2a6.html?chunk=3#story3
Scoop: Oscar Health is opening an LA engineering office
Axios has learned that Oscar Health, which aims to put a modern, cloud-based twist on health insurance, is opening its first engineering office outside of New York — setting up shop in Los Angeles.
The plan: The company, which says it has 10,000 members in the LA area, is trying to tap into the tech community there to keep building out its features to help patients leverage data to get a holistic view of their health and treatment options.
For example, the company is building a clinical dashboard for providers that displays a patient's health data and uses machine learning to generate alerts around likely health conditions.
https://www.axios.com/newsletters/axios-login-c2a97d61-1465-4b76-9b6e-f5c89ad4b2a6.html?chunk=4#story4
https://www.axios.com/newsletters/axios-login-c2a97d61-1465-4b76-9b6e-f5c89ad4b2a6.html?chunk=5#story5