Axios Login
January 27, 2022
How come Wordle is a six-letter word?
Today's newsletter is 1,103 words, a 4-minute read.
1 big thing: New skill for Olympic athletes — cybersecurity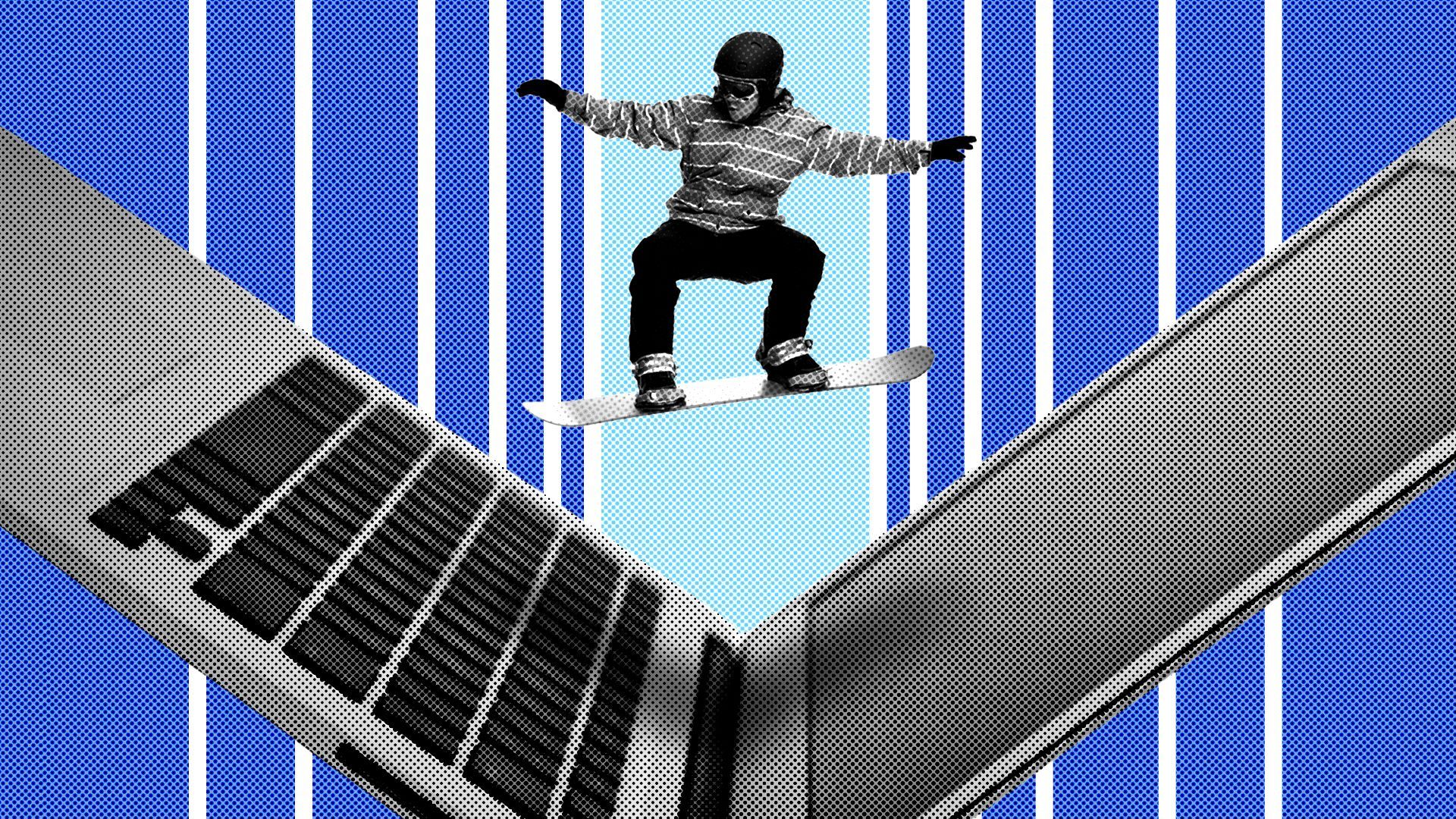 When Olympic athletes from all over the world land in Beijing for the 2022 Olympic Games, they'll be loaded up with burner phones and will likely leave their own devices behind, Axios' Ashley Gold reports.
Why it matters: Athletes are headed to the Beijing Olympics with mixed guidance from their home countries about whether their personal information will be safe online and their devices will be secure.
Driving the news: China is trying to put on a good show for the world ahead of the Games, but experts are sounding the alarm about cybersecurity fears because of the Chinese Communist Party's penchant for cyber espionage and desire to control online content.
Here is a sampling of the advice being given to athletes from around the world:
Great Britain: "We've given athletes and staff practical advice so that they can make their own choice as to whether they take their personal devices to the Games, or not. Where they do not want to take their own equipment we have provisioned temporary devices for them to use," a British Olympic Association spokesperson told Axios.
Canada: Athletes are being briefed on security in China and the risks of being hacked, per the Toronto Sun, and are being given phones and SIM cards.
Germany: Athletes are being given a smartphone "from [International Olympic Committee] partner Samsung in Beijing," German Olympic Sports Federation press spokesperson Michael Schirp told Axios.
U.S.: "No guarantees of data privacy or security should be made regardless of the security technology utilized," the U.S. Olympic & Paralympic Committee warned in a tech advisory obtained by Axios. "Assume that every device and every communication, transaction, and online activity will be monitored." The advisory says disposable computers and cell phones are encouraged.
The big picture: The last time the Olympics were held in China was 2008, before the explosion of smartphones and social media. Now, cybersecurity is a major concern for teams heading into the Games.
The other side: "According to China's relevant laws and regulations, citizens' personal and data privacy is legally protected and the same is true for every athlete who comes to Beijing Winter Olympics," Chinese Embassy spokesperson Liu Pengyu told Axios.
Yes, but: Those Chinese laws aren't meant to protect citizens and visitors from the cyber intrusions of the Chinese Communist Party, experts previously told Axios.
What we're watching: Even though burner devices contain far less personal information than personal ones, they can still be hacked and tracked, Jess Parnell, vice president of security operations at security company Centripetal Networks, told Axios: "All that stuff doesn't go out the window just [because] you got a burner phone."
2. Coming soon: "Nutrition labels" for ISPs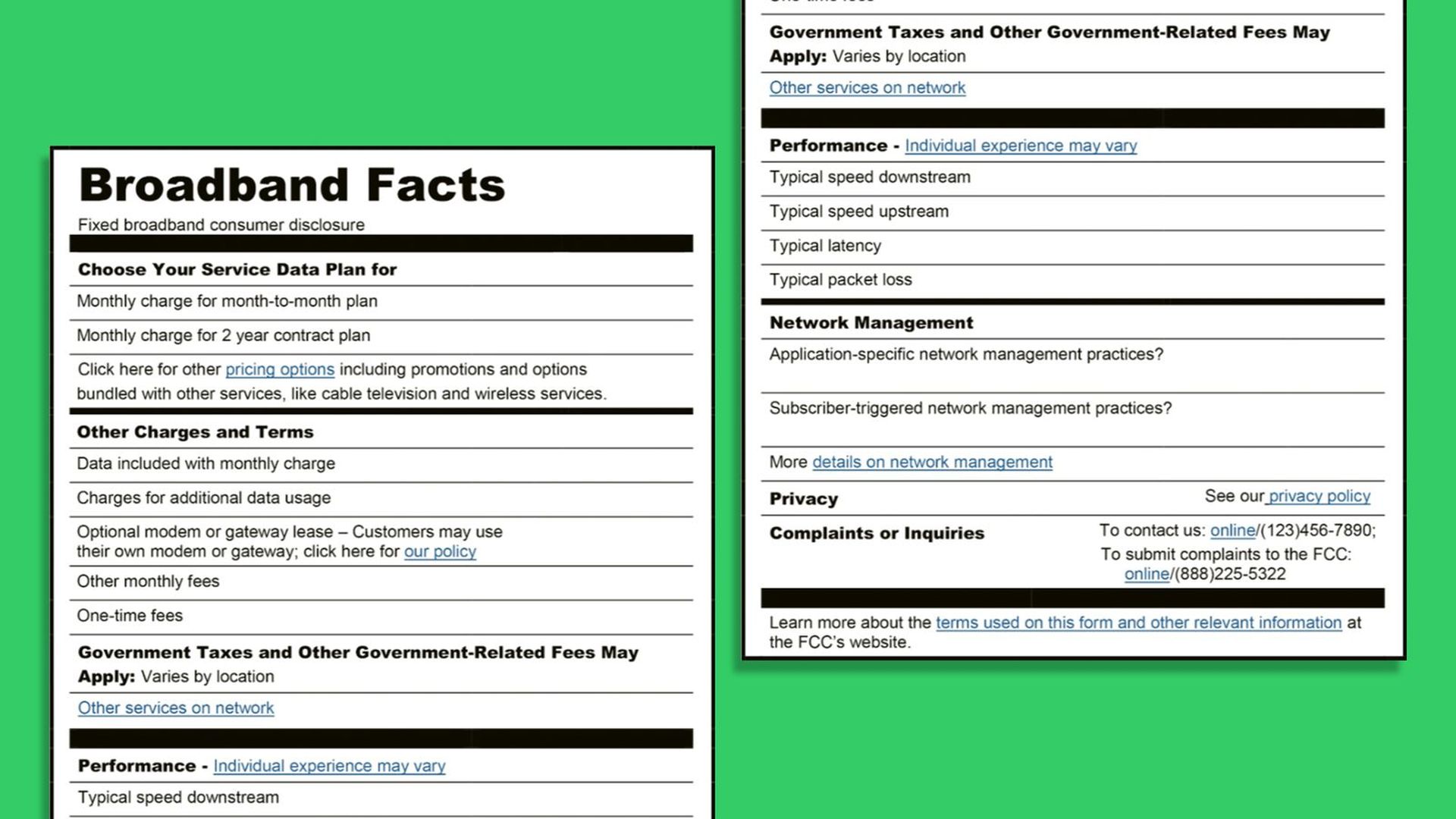 The FCC will vote today on a proposal to make companies cough up the details of their internet speeds and prices in easy-to-read "broadband nutrition labels," Axios' Margaret Harding McGill reports.
Why it matters: The communications regulator is newly flexing its muscles over cable and telecom companies in an attempt to make it easier for consumers to comparison shop for high-speed internet.
Driving the news: The FCC proposal would require internet service providers to create labels with information about prices, promotional rates, internet speeds, data allowances and other details.
It's an idea the commission has kicked around for years, going so far as to create a voluntary label in the last year of the Obama administration. The recent infrastructure law requires the agency to enact final rules for the label by Nov. 15, 2022.
The idea is meant to address long-standing consumer complaints about confusing promotional prices and the difficulty of comparing internet providers' offerings in an apples-to-apples way.
If the measure is approved, the agency will seek comment on its plans, including where the information should be displayed and how the commission should enforce accuracy on the labels, before finalizing the regulations.
The other side: "We agree with the commission that consumers should have the information they need to shop between competing providers — and they already do," USTelecom said to Axios in a statement.
"We look forward to working on these measures, but the key is not to impose rules that are burdensome or counterproductive to consumers and providers."
Between the lines: Rosenworcel will need the support of at least one of the Republican commissioners at the agency to advance the broadband label, as the Senate has yet to confirm a Biden nominee, Gigi Sohn, as the third Democrat on the five-member commission.
3. ID.me CEO apologizes for misstatements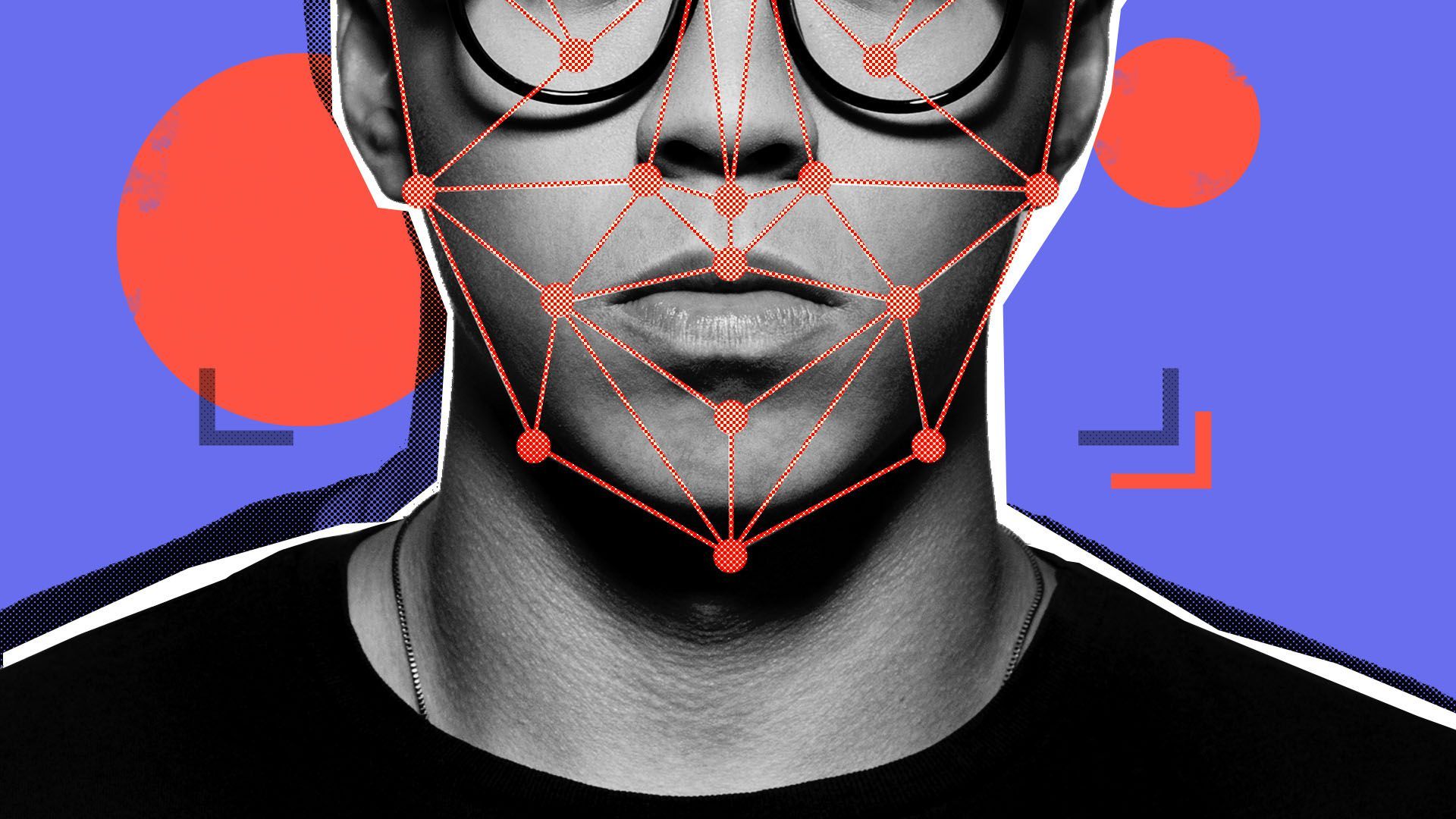 The CEO of ID.me apologized Wednesday for mischaracterizing the facial recognition system the company uses to verify people's identity.
Details: In multiple statements, including an interview with Axios, founder and CEO Blake Hall described ID.me's system as purely a 1-to-1 verification in which users video selfies are compared to official documents, such as a driver's license.
However, Hall acknowledged in a LinkedIn post on Wednesday that it also uses Amazon's Rekognition technology to compare the video selfie submitted to its own internal database of previous applicants to identify people who are applying using multiple names.
"I apologize for that," Hall told Axios on Wednesday. "My intent is never to mislead."
Why it matters: Civil liberties groups were already displeased that the IRS was using the private company's system, which many states have adopted as a means to fight unemployment assistance fraud.
Between the lines: The disclosure came only after an ID.me employee criticized the company on an internal Slack thread for "doing one thing and saying another," as CyberScoop reported.
Catch up quick: The IRS has begun requiring that taxpayers use ID.me to verify their identity before performing certain actions online. The plan was announced in November but has gained more widespread attention — and criticism — this month.
What they're saying: Hall insists that the process of checking against a database — disclosed to government partners but not to the public — is a key tool for fighting fraud.
Yes, but: The disclosure highlights concerns already raised by civil liberties advocates around the lack of federal legislation establishing guardrails and limits on the use of facial recognition technology, which has regularly been shown to exhibit bias along race and gender lines.
4. Take note
On Tap
Today's earnings reports include Apple.
Trading Places
Qualtrics has added Omar Johnson and Ritu Bhargava to its board of directors. Johnson is a former Beats by Dre and Apple executive, while Bhargava is chief product officer for SAP Customer Experience.
ICYMI
Amazon is shutting down its "Sold by Amazon" program following an investigation from Washington state officials. (Seattle Times)
YouTube permanently banned Fox News host Dan Bongino. (Axios)