Please enter your passcode, followed by the pound key.
https://www.axios.com/newsletters/axios-login-a48ba7c0-0ff1-42ab-9f39-5cff35abfc23.html?chunk=0#story0
A diverse alternative to RSA conference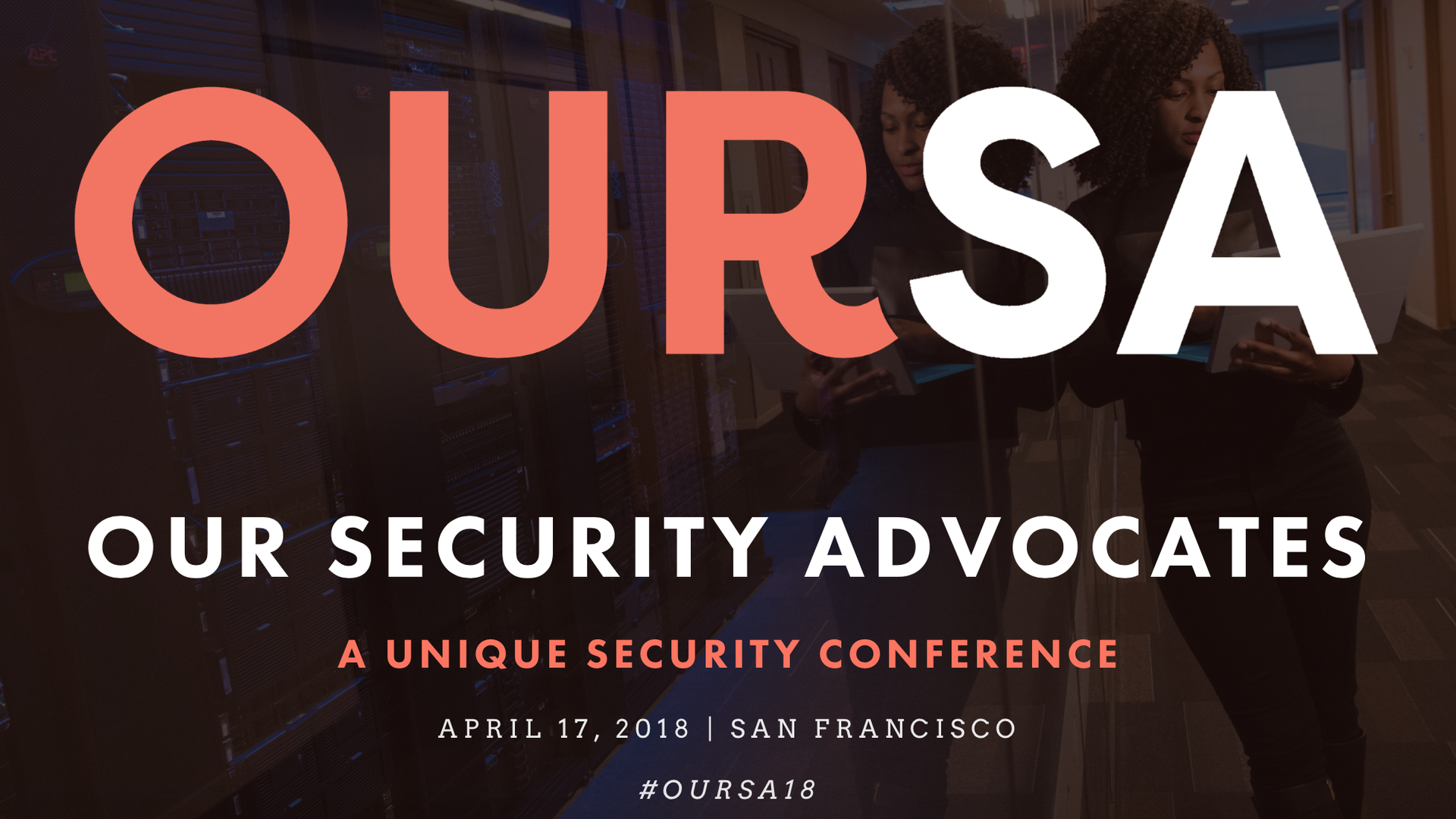 In the wake of criticism of the RSA Conference for its male-dominated keynote lineup, a group of security experts is staging their own daylong alternative event.
What's happening: OURSA, which will be held at Cloudflare's SF headquarters on April 17, features a diverse lineup of speakers who will address current topics in security.
Why? Organizers said the decision to hold the event was made not just because RSA had only announced one woman among the first 20 keynote speakers, but also because of how RSA handled the criticism.
"It was one thing when we saw the lack of diversity on the program for the RSA keynotes," Melanie Ensign, a volunteer coordinator for the event, says. "Their response was just this is too hard, (that) there aren't these people in the industry. This can't be true because cause we know all these people."
The details: OURSA has come together over the last days and is being organized by Parisa Tabriz from Google and Alex Stamos from Facebook. Stamos has experience in rebel conferences, having done an alternate RSA event a few years back in the wake of Edward Snowden.
All the speakers are expected to be either women or men/non-binary people from underrepresented groups. Sponsors include Google, Uber, Facebook, Dropbox, Netflix and Cloudflare.
https://www.axios.com/newsletters/axios-login-a48ba7c0-0ff1-42ab-9f39-5cff35abfc23.html?chunk=1#story1
Silicon Valley isn't going anywhere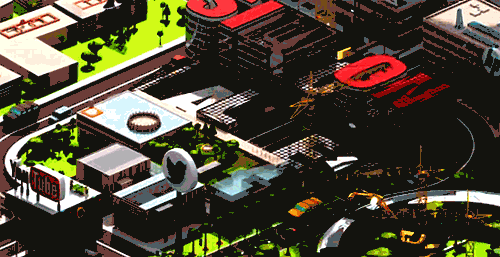 After following a number of tech investors on a tour of the Midwest, the New York Times' Kevin Roose raises the notion that many Bay Area investors are wondering if the grass is greener in places with, you know, more grass.
He cites two fairly shocking statistics:
San Francisco saw more people leave than any big city in the country, per Redfin.
Roughly half of San Francisco Bay Area residents — and an even greater number of Bay Area millennials — are considering a move, according to an Edelman survey.
Fight or Flight? "I wonder if defining question for Silicon Valley this next decade will be 'fight or flight'," tweeted venture capitalist Hunter Walk. "Do you stay here to help fix/solve the problems of the Bay Area (and US) or do you remove/isolate yourself (Midwest! New Zealand! Mars!) in some nirvana fantasy?"
My thought bubble: Some people may well leave the Bay Area for greener pastures, or to afford any pastures at all. But I'd argue that, for every VC or tech entrepreneur that leaves, there is another eager to take their place.
Some of them, according to another NYT piece, are even willing to live in college-style dorms in the famously gritty Tenderloin. Even those promoting new tech hubs, like Steve Case and his Rise of the Rest, are looking to augment Silicon Valley rather than woo its denizens.
The real exodus: There are plenty of people leaving the Bay Area, especially San Francisco. But, as has been the case for years, it's all too often been those outside the tech boom who are pushed out.
https://www.axios.com/newsletters/axios-login-a48ba7c0-0ff1-42ab-9f39-5cff35abfc23.html?chunk=2#story2
Crazy day in Qualcomm-Broadcom fight
Late Sunday, the Treasury Department confirmed it was seeking a 30-day delay of Qualcomm's scheduled shareholder meeting amid a proxy battle for control of the chipmaker.
That led to a flurry of statements and announcements from Qualcomm and Broadcom, which is seeking to force consideration of its unsolicited takeover bid by replacing the majority of Qualcomm's board.
The timeline:
3:45am ET Broadcom says it is disappointed that Qualcomm went to the CFIUS voluntarily seeking an investigation of any Broadcom deal.
7:30am Qualcomm says it's extending its tender offer for NXP Semiconductors. (Qualcomm previously raised its NXP bid, a move that prompted Broadcom to lower its offer for Qualcomm.)
11:09am ET Qualcomm responds with a statement accusing Broadcom of "deliberately seeking to mislead shareholders and the general public by using rhetoric rather than substance" but doesn't deny it went to CFIUS, a Treasury panel tasked with evaluating whether foreign investments pose national security threats.
2:11pm Broadcom issues another statement, reiterating that Qualcomm didn't tell Broadcom or its shareholders that it was seeking government intervention.
9pm ET Qualcomm confirms it will adjourn its shareholder meeting until April 5.
And that was just Monday's news. Can't wait for today's.
https://www.axios.com/newsletters/axios-login-a48ba7c0-0ff1-42ab-9f39-5cff35abfc23.html?chunk=3#story3
Exclusive: Republican who catfished Guccifer 2.0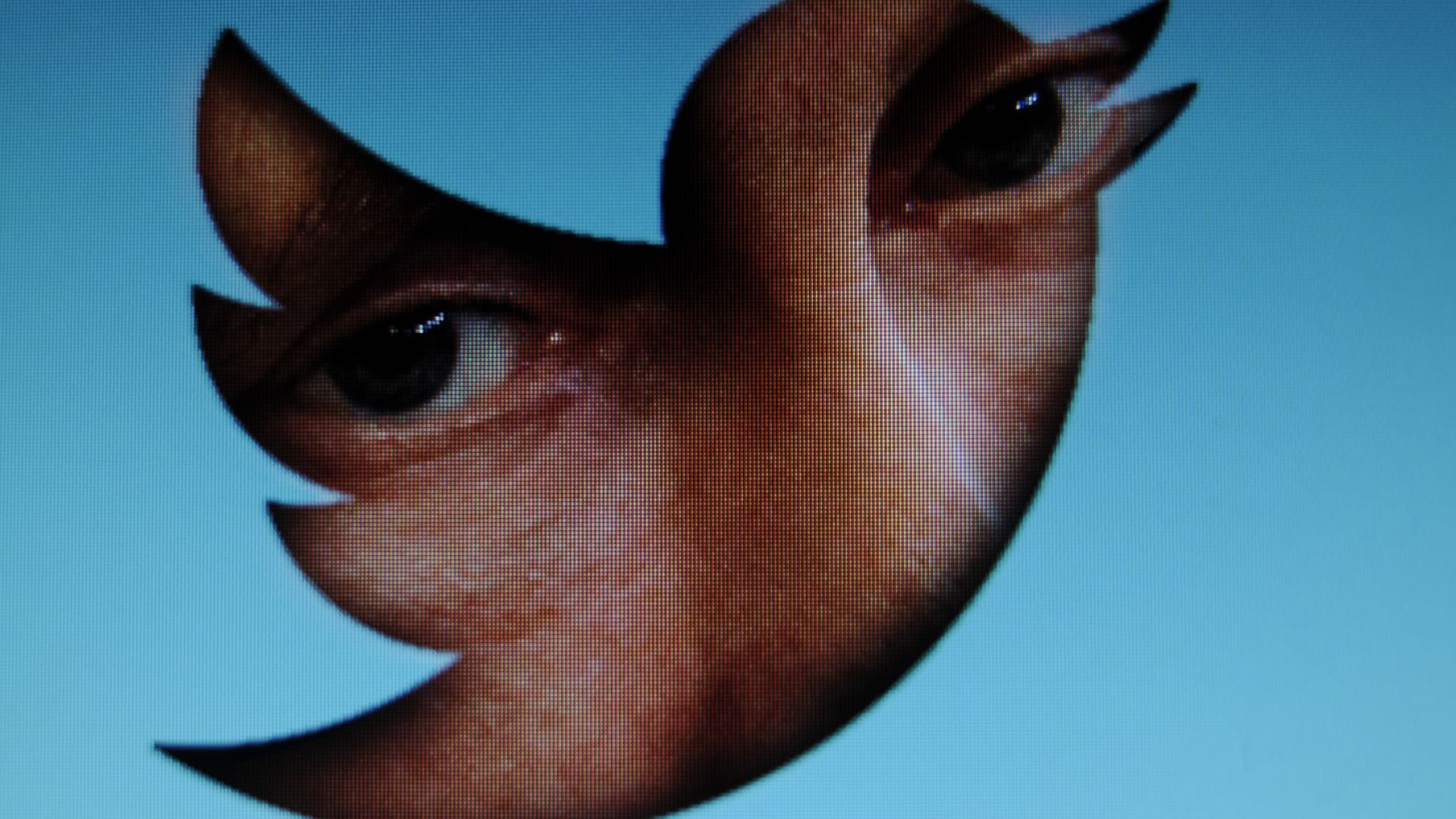 My Axios colleague Joe Uchill has an exclusive story this morning on John Bambenek, a former Republican Illinois state senate candidate, who launched a clandestine investigation in August 2016 of Guccifer 2.0. Guccifer 2.0 is the public face of the Russian cyber break-in at the Democratic National Committee.
The details: What Bambenek found was that the Guccifer 2.0 persona — believed to be a cover for Russia's military intelligence arm — reflected a more slapdash chapter in the operation to sow U.S. election chaos than usually presented.
Why it matters: In transcripts of Twitter messages that Bambenek shared with Axios, Guccifer 2.0 seemed to be either careless or indiscriminate, apparently failing to do even a cursory check on Bambenek, and with only a vague understanding of what he was sharing.
How it happened: In June 2016, the DNC told The Washington Post that hackers apparently working for the Russian government had penetrated its computer networks.
The day after, Guccifer 2.0 surfaced with the first of a trove of stolen DNC documents, including a 231-page dossier on Donald Trump, the start of a drumbeat of leaks that would dog Hillary Clinton's presidential campaign until she ultimately lost in November.
Not long after, Bambenek approached Guccifer 2.0, asking for documents to help the Republican cause. "I knew I had a good chance of passing the Google test for being a Republican, and it came at a time when Guccifer was probably receiving many inquiries from the press," he told Axios.
The catch: Bambenek wasn't wearing a GOP hat while conducting the conversation. Instead, he was an executive at Fidelis, a Maryland cybersecurity firm that, along with CrowdStrike, had quickly attributed the attack to Russia. Bambenek was more or less just continuing the investigation out of curiosity.
https://www.axios.com/newsletters/axios-login-a48ba7c0-0ff1-42ab-9f39-5cff35abfc23.html?chunk=4#story4
IBM and Microsoft settle dispute over exec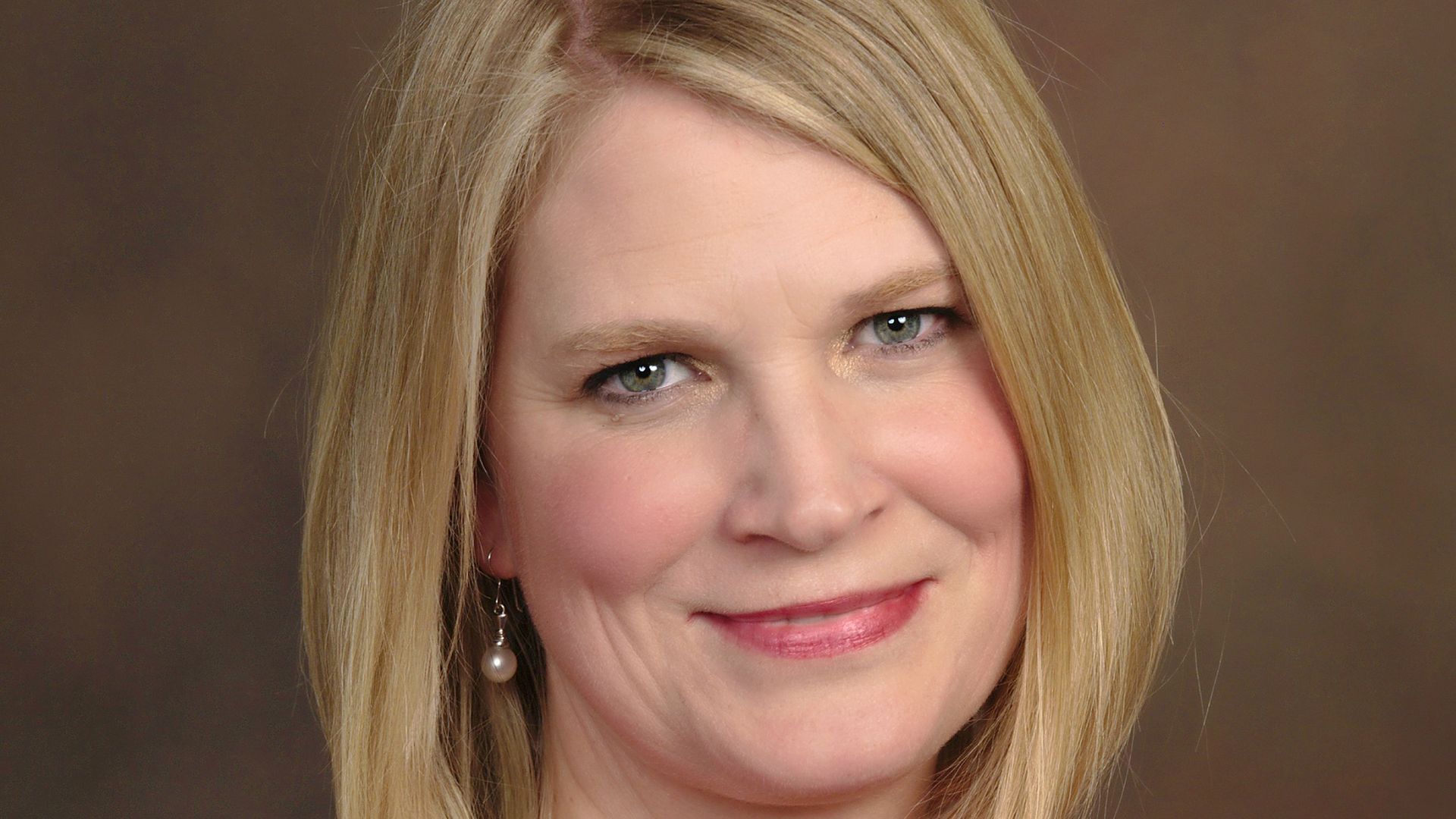 Microsoft says its new diversity chief will start in July after she settled a lawsuit with IBM, her former employer. IBM had sued Lindsay-Rae McIntyre alleging she was in violation of a non-compete agreement.
The bottom line: The suit was an odd one to begin with as diversity is usually an area where, at least on the surface, tech companies tend to work together. By settling, both sides avoid what could have been bad publicity had the case gone further.
https://www.axios.com/newsletters/axios-login-a48ba7c0-0ff1-42ab-9f39-5cff35abfc23.html?chunk=5#story5
Take Note
On Tap
Trading Places
ICYMI
https://www.axios.com/newsletters/axios-login-a48ba7c0-0ff1-42ab-9f39-5cff35abfc23.html?chunk=6#story6
After you Login
Now that's the way to go. Russ Solomon, the founder of Tower Records, died Sunday at age 92, while watching the Oscars with his wife and drinking a glass of whiskey.