Before we takeoff, a few reminders on the safety features on this newsletter. The reply button lets you send your juicy tips straight to me, while the forward button allows you to share Login with a friend. If you are seated in an exit row you may be called on to assist other subscribers.
https://www.axios.com/newsletters/axios-login-a1a69fd1-8c61-4b7a-98a8-b26d0497a49d.html?chunk=0#story0
VR-enhanced sports could be a billion dollar business for Intel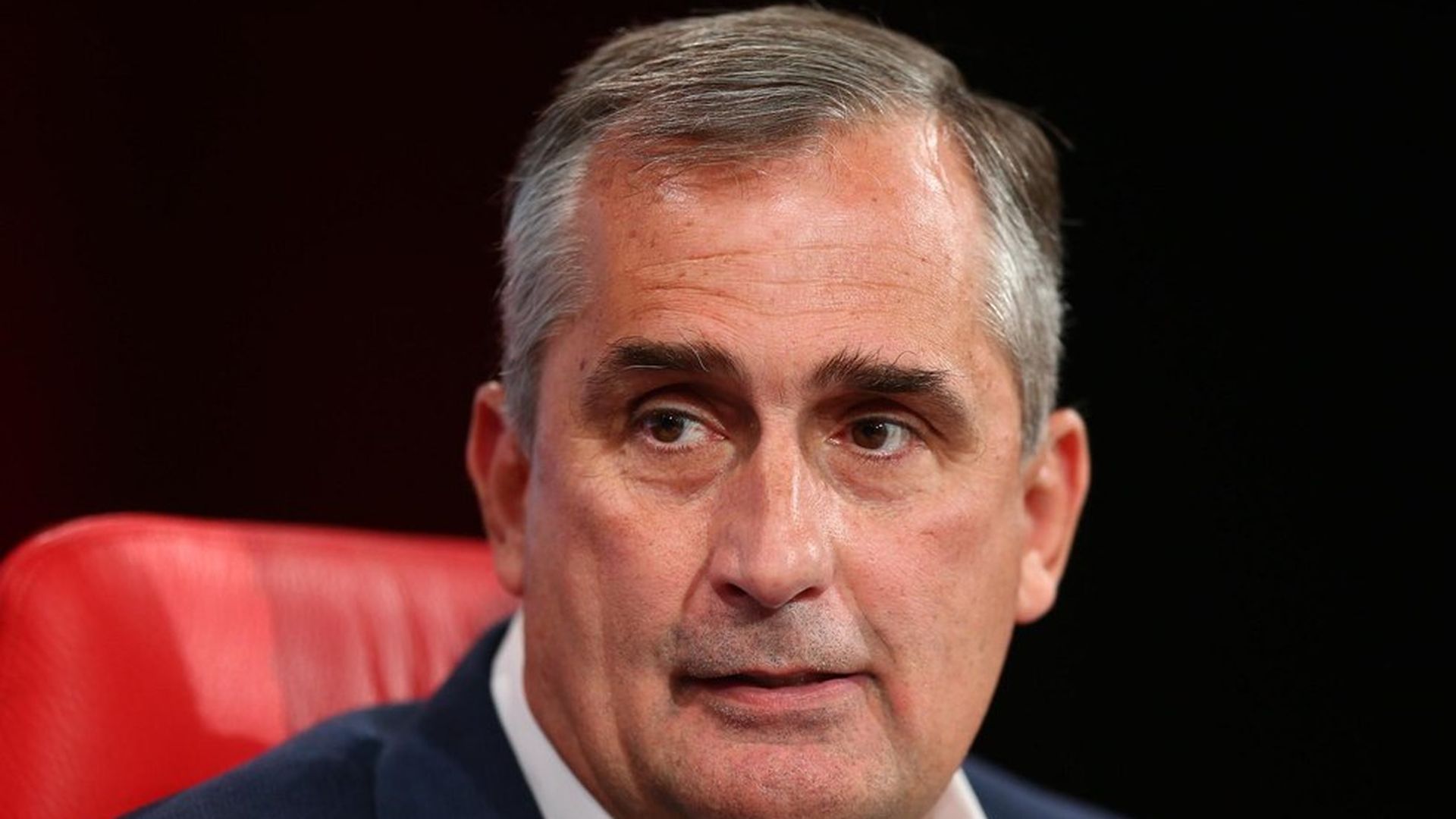 Intel CEO Brian Krzanich told Axios on Thursday that he sees virtual reality not only changing the face of sports, but also potentially being a multi-billion dollar business for Intel.
"I think it can be a couple billion dollar business" he said in an interview after his appearance at Code Conference. "And the reason is this is a whole new feed...things like advertising, the ability to take that data and sell it...we're the only ones who we believe can produce this stuff."
Strategy: Intel has made several acquisitions to build its sports VR business, including Replay Technologies and Voke. The result is technology that Krzanich says will let people soon watch live sports broadcasts and choose their own view, keying in on a key player or even watching the game from their point of view.
Further applications: It's not just about a new way to watch the game, though. Krzanich also sees the technology helping detect player injuries, augmenting the work of human referees, and creating even more realistic sports video games.
"If you look at the beginning of the internet...gaming and sports were two big things that drive people to the internet, so those two things are probably going to drive people to VR," Krzanich said.
I mentioned another industry that drove the internet and could also fuel VR (aka adult entertainment). Krzanich said he wasn't going to comment on that.
As for Intel and VR sports, I've got more here.
https://www.axios.com/newsletters/axios-login-a1a69fd1-8c61-4b7a-98a8-b26d0497a49d.html?chunk=1#story1
Intel CEO: Apple likely considering its own chips for the Mac
Meanwhile, when asked about the prospect of Apple using its own chips rather than those from Intel in the Mac, Krzanich said the company is probably always looking at whether such a move makes sense.
"As an engineer I think they'd be foolish not to do that test," Krzanich said on stage at Code. "We always look at it as a competitive battle we have to win. "Our job is to make our products so compelling – the power, the battery life."
Krzanich said he had no inside knowledge, adding that he would not be privy to those conversations.
Read more on this and Apple's past chip moves.
https://www.axios.com/newsletters/axios-login-a1a69fd1-8c61-4b7a-98a8-b26d0497a49d.html?chunk=2#story2
Cook blasts Trump's Paris move, joining other tech leaders
Late on Thursday, Apple CEO Tim Cook sent company employees a strongly worded memo against Trump's move to exit the Paris accord, and confirmed he called the president earlier in the week to try and avert such a move.
Cook's email followed a number of other tech industry denunciations. But it's no surprise that tech companies don't like Trump's move. The real question is how many will cut ties with the White House over the decision.
Confirmed moves: Tesla CEO Elon Musk also said he is following through on a promise to leave all of Trump's advisory boards if the president withdrew from the Paris Agreement. Disney CEO Bob Iger also said he is exiting an advisory group, while GM CEO Mary Barra is remaining on a Trump advisory committee.
Behind the scenes: In case you are interested, Mike Allen and Jonathan Swan have an inside look at the White House decision-making, including that, in retrospect, the "debate" was mostly a charade.
https://www.axios.com/newsletters/axios-login-a1a69fd1-8c61-4b7a-98a8-b26d0497a49d.html?chunk=3#story3
The end of typing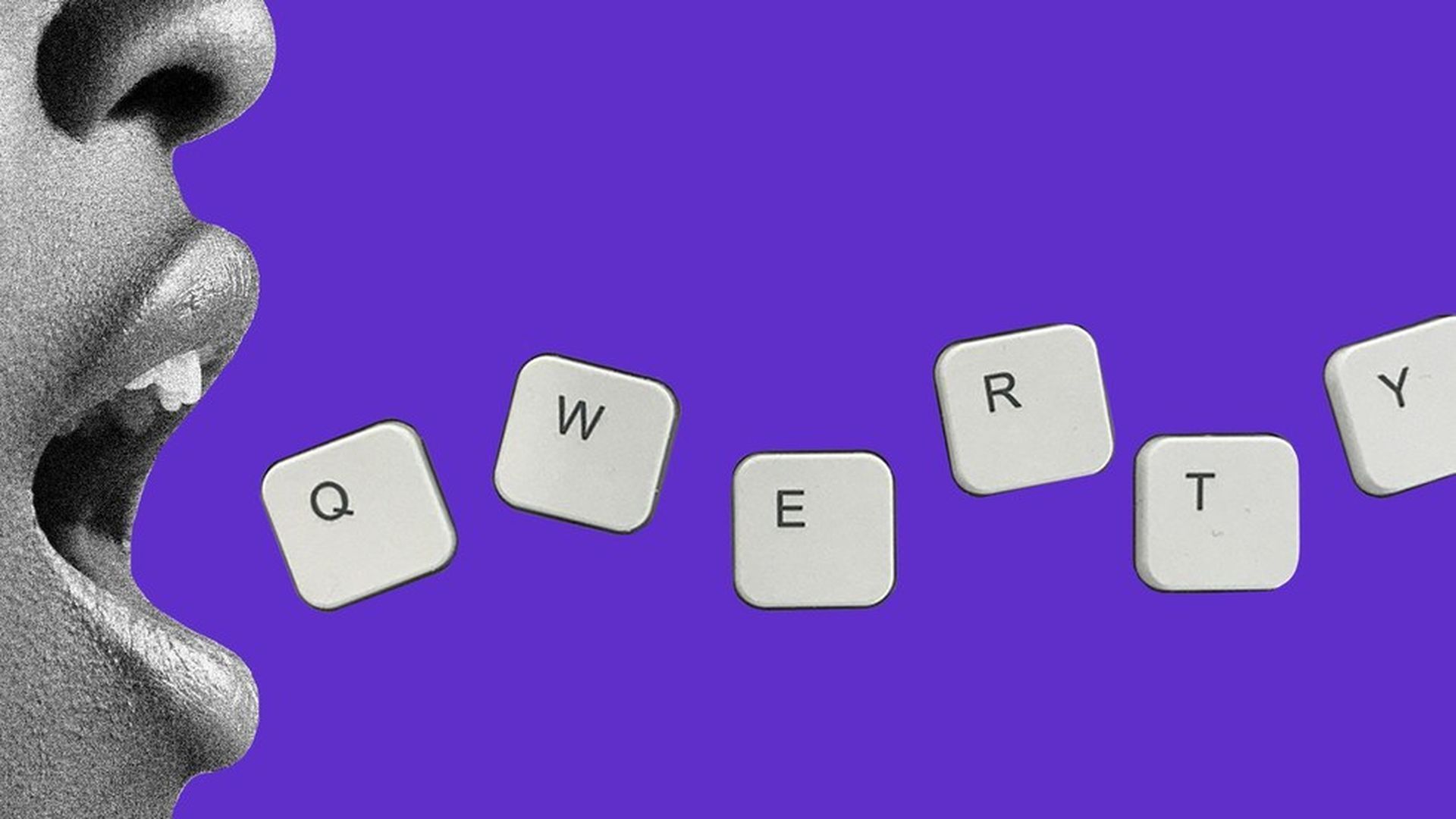 Image and voice recognition technologies are becoming so sophisticated that experts predict both technologies could replace typing, at least in part, when it comes to communication and search, Sara Fischer reports.
Voice: The use of voice-activated digital assistant devices will grow almost 130% this year, according to eMarketer. Google predicts that the use of these technologies will cause more than half of queries to be voice search by 2020.
Images: Image-based platforms, like Snapchat filters and Google Lens, use machine learning or real-time, user-generated images that can show relevant information like location and temperature without users having to type to search for more info.
What's next? Nearly 70% of voice requests are natural/conversational language, per Mary Meeker's latest report. New technologies, like Twilio's natural-language-understanding software, are learning how to analyze intent during a voice call. On the image side, a new app called Project Chalk debuted last week that will let users draw on the screen of live video chats through augmented reality.
In other news: A new study conducted by researchers at Oxford and Yale shows that there is a 50% chance AI will automate all human jobs in the next 122 years, but in certain tasks, humans will be outperformed much sooner, as Alayna Treene reports:
AI will surpass humans in translating languages by 2024, writing high-school essays by 2026, truck driving by 2027, retail work by 2031, writing a bestselling book by 2049, and working as a surgeon by 2053, the research said.
https://www.axios.com/newsletters/axios-login-a1a69fd1-8c61-4b7a-98a8-b26d0497a49d.html?chunk=4#story4
Take note
On tap: Computex continues through Saturday in Taipei, Taiwan.
Trading places: Airbnb named Hong Ge as VP for its China business following a long search, Bloomberg reports...Starbucks' PR chief Corey duBrowa is leaving to become chief communications officer at Salesforce.
ICYMI: Alphabet's Waymo unit has begun testing how its self-driving technology can apply to trucks...Apple issued a press release touting the fact developer earnings from the App Store have now topped $70 billion; separately it announced that its Swift Playgrounds app can now be used to code for robots, drones, and other hardware from Sphero, Lego and others...Password manager OneLogin revealed it had been hacked, raising significant concerns given the type of data it holds.
https://www.axios.com/newsletters/axios-login-a1a69fd1-8c61-4b7a-98a8-b26d0497a49d.html?chunk=5#story5
After you Login
It's been a long week. But hey, it's Friday.