Open carefully. Contents under pressure.
Meet the woman grading tech companies on their diversity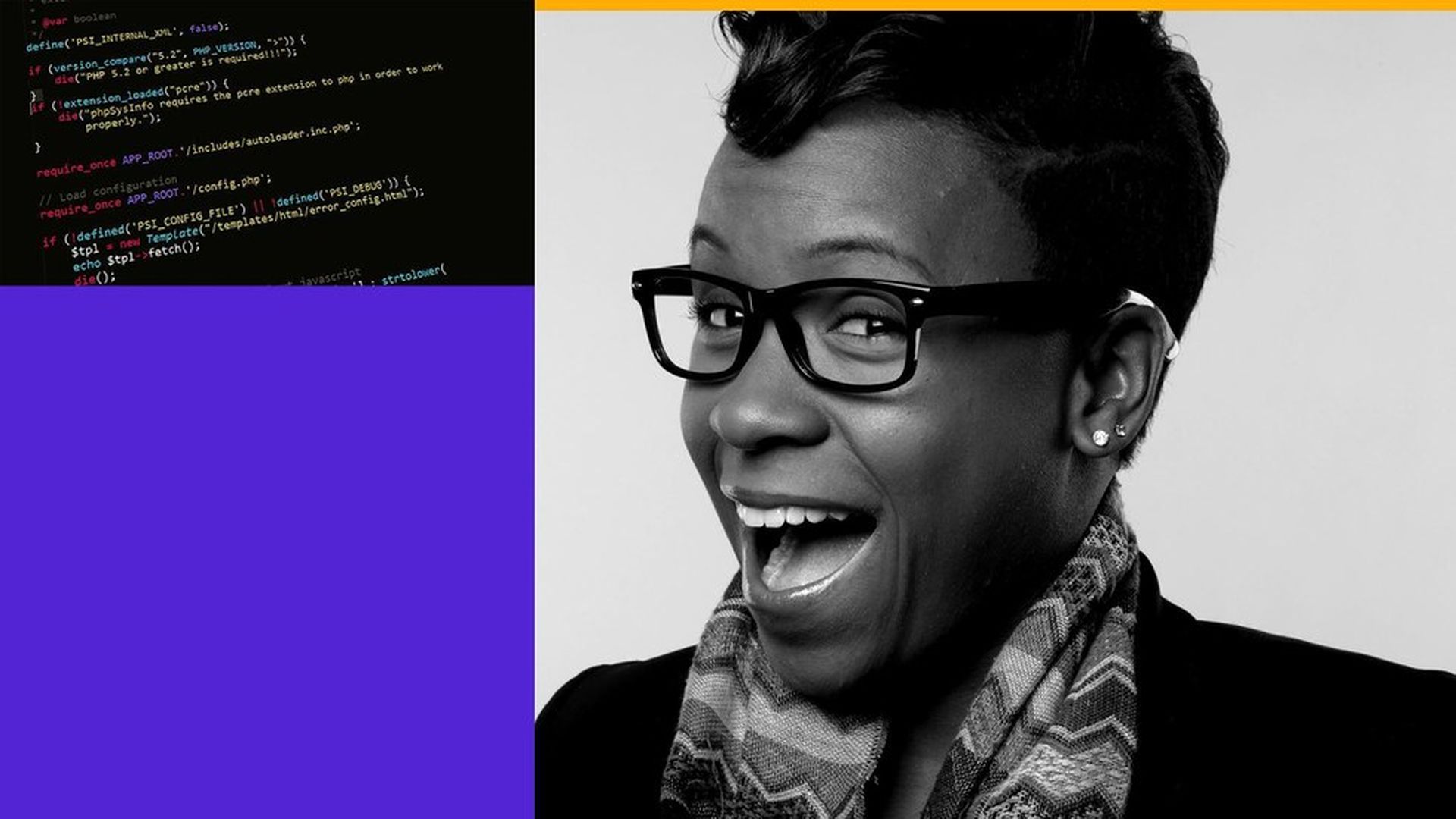 There is a lot of talk in Silicon Valley. And a lot of hand wringing. What there isn't always enough of is accountability.
Stephanie Lampkin is trying to change that. She is CEO of Blendoor, a startup that helps companies measure just how well they are doing across a range of tangible benchmarks. On Friday, Blendoor ranked 138 Silicon Valley companies on just how well their diversity efforts are doing. The inaugural rankings, published Friday, gave the highest marks to HP, PayPal, Cisco, Apple and Yelp.
Login caught up with Lampkin for some frank talk on her findings and the state of diversity in Silicon Valley.
There's this perception that all tech companies are equally bad at actual results on diversity but your scores show a wide range. Is it a misperception?
Yes, definite misperception. Unfortunately, I think the media has played a role in creating this reality because once we pull back the layers, with companies like Slack for example, we're surprised to find how homogenous their leadership team still remains. What I'm hoping to do is show the real differentiation because many companies are just hiring a chief diversity officer, giving money to non-profits, but still aren't putting underrepresented people in positions of real power/influence.
Who is doing more than talking about diversity?
I'd say that top 3–5 companies on the BlendScore list are doing a pretty good job, but there is definitely still room for improvement. I've created the algorithm such that attaining a score of 100 doesn't take extreme measures (much like the Human Rights Campaign's Corporate Equality Index). Most of these companies have zero underrepresented minorities on their board or executive teams….diversity for them is often White, occasionally Asian, cis-gender straight women which is why I put photos up there too.
What is actually working?
CXO's and Board Members that genuinely give a f**k! Hiring and rewarding talented people equally is more important than driverless cars, AI, and virtual reality and it has to be regarded as such…why? Because there are talented people who can solve these problems that aren't even able to get in the game or get there and aren't treated well. Investment in education/STEM pipeline and human resource management that is comparable to R&D will work.
Tim Cook: Future of US tech industry depends on women
Speaking of boosting diversity in tech, Apple CEO Tim Cook says it's not just the right thing to do; it's imperative for the future of the industry.
"I think the U.S. will lose its leadership in technology if this doesn't change," Cook said in an interview with The Plainsman, the college newspaper of Auburn University, his alma mater. "Women are such an important part of the workforce. If STEM-related fields continue to have this low representation of women, then there just will not be enough innovation in the United States. That's just the simple fact of it."
Cook discussed other diversity issues in the interview, including a few thoughts on the movement for LGBTQ civil rights.
"The impatient side says we're not moving fast enough," Cook said. "Everyone deserves the same human rights. I don't hear anybody asking for special rights – just the same rights. I think that's true not only in the gay community but many other communities as well."
How data crosses borders
Digital trade is one of the tech industry's policy priorities since Trump moved to pull the U.S. out of the TPP and to renegotiate NAFTA — two trade agreements tech generally supported because they included policies allowing data to cross borders freely.
We caught up with Victoria Espinel, former White House trade and IP advisor and current head of BSA, The Software Alliance (which represents companies like Microsoft, Apple, IBM, Salesforce) just before she hopped a plane to Tokyo and Beijing to talk about this very issue.
Espinel told us she sees two broad categories of risk for digital trade. In her words:
Some governments are actively working to put policies in place that would limit the ability of data to move across borders, or would mandate that companies have to build data centers within their borders in order to do business inside that country.
Right now there are no international rules on cross-border data flows. Governments are considering different approaches and, since there's no international baseline, things can change very quickly....and the risks grow bigger and bigger.
You can read more here.
Wall Street can't get enough of robots
The use of robots and other automation tools has accelerated in recent years, and investors are now taking notice, Axios' Christopher Matthews reports.
Michael Hartnett, a strategist with Bank of America, points out in a research note that since September of last year, cumulative flows to funds that invest in robotics companies have exploded from less than $200 million in September of last year to $1.12 billion today. This sudden interest has helped propel robotics stocks in 2017, with the Robo Global Robotics and Automation ETF better than doubling the performance of this S&P 500 year-to-date.
Why it matters: The rapid rise of investor interest in these companies means that there will be plenty of capital available to businesses looking to profit from automating the U.S. economy.
Supersonic flight gets lobbying lift
Boom Technology, which has raised millions to try to bring back supersonic passenger flight, has hired a lobbying firm and a head of policy as it eyes regulations that make it illegal to conduct flights at supersonic speeds over the United States. Translation: until the policy changes, you're not doing Mach 2 from SFO to JFK.
New hire Eli Dourado said in a post that he'll make "the case for sensible rules that allow supersonic aviation — and humanity — to flourish." He's advocated for easing rules on supersonic flight while at the Mercatus Center. The company has also hired lobbyists from Baker & Botts, LLP, per disclosure records.
"The current overland speed limit was one of the worst policy decisions in aviation history," said Blake Scholl, a founder of the company and its CEO, in a statement. "We support immediate lifting of the speed limit."
No word yet on whether we'll see a resurgence of the Concorde's champagne service, though.
Legendary tech journalist Walt Mossberg to retire in June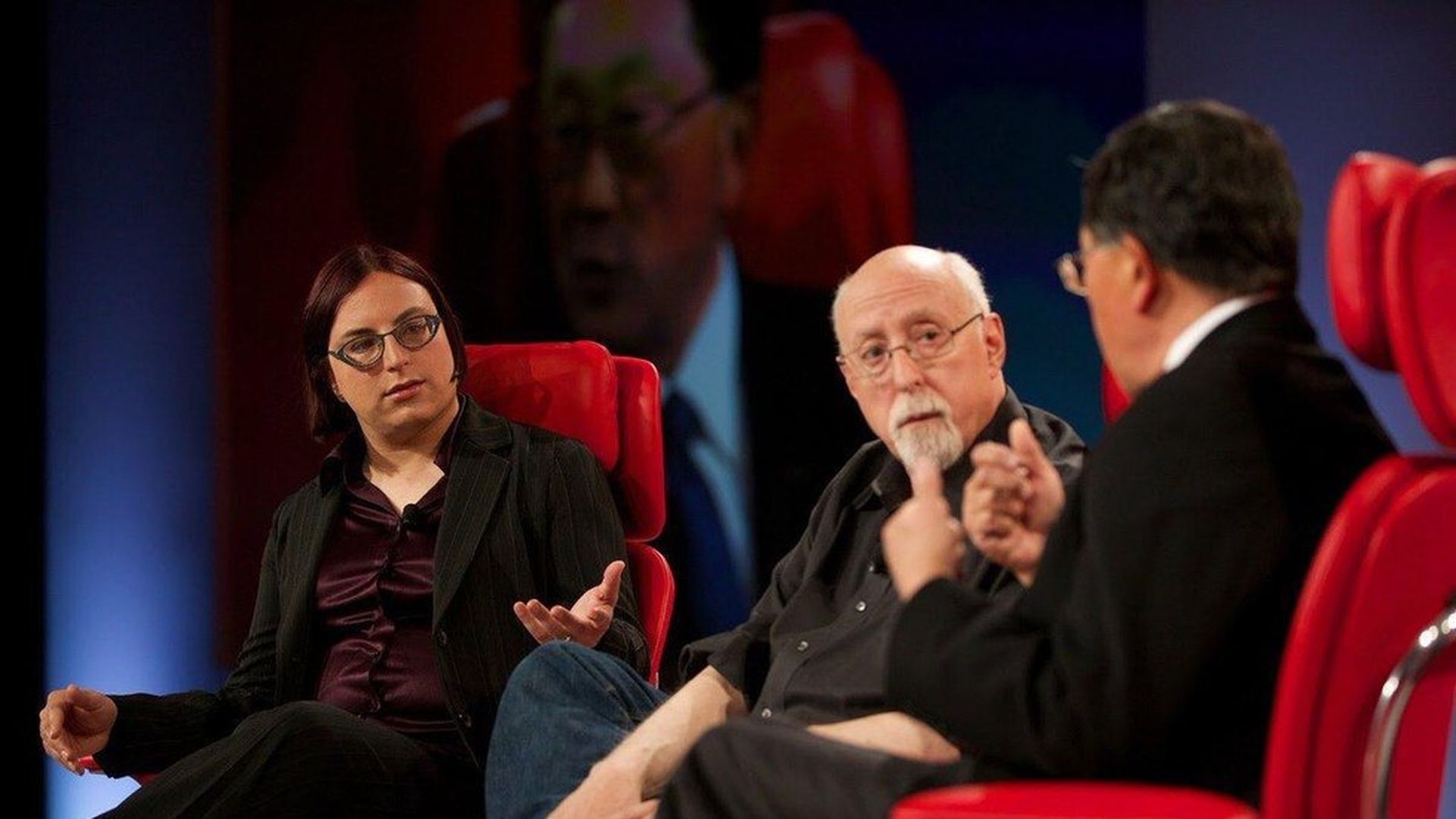 I'd be remiss if I didn't offer a shout out to my former colleague Walt Mossberg, who announced Friday that he plans to retire in June, shortly after this year's Code Conference.
We're all richer for having Walt in the industry. He created the modern tech review at the Wall Street Journal and, along with Kara Swisher, built the AllThingsD and Recode franchises. Beyond his many journalistic accomplishments, he's been a incredible friend and mentor to so many, myself included. Here are some tributes from Steven Sinofsky, Jim Bankoff and Phil Schiller.
Maybe watch that video twice. Hopefully that will make Monday a little less, well, Monday.