Sure, we all got a big laugh out of it at first. But...
https://www.axios.com/newsletters/axios-login-953b7df6-4114-4bed-b73c-f2a81d9afe89.html?chunk=0#story0
The deactivation of Trump's Twitter account is no laughing matter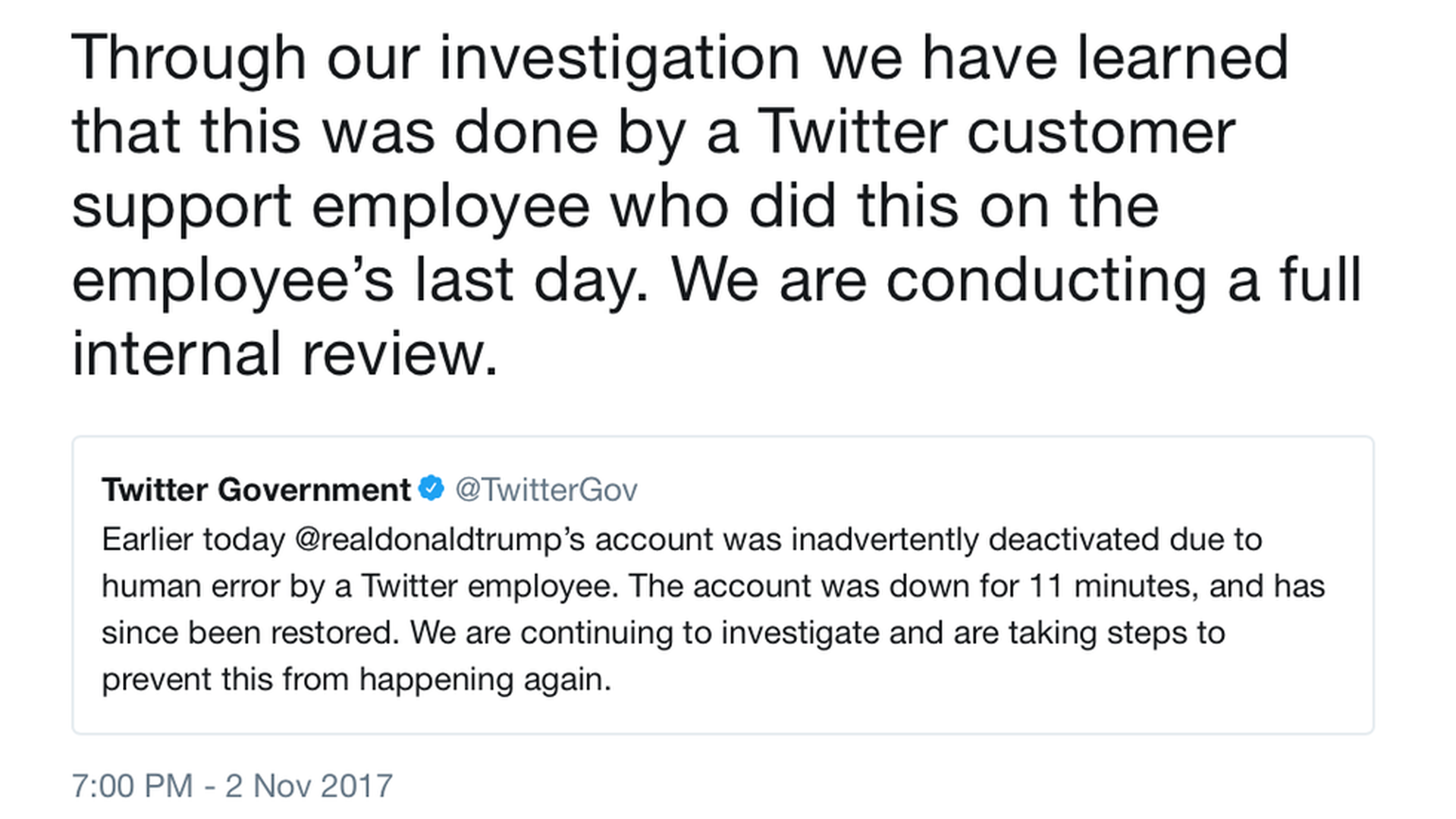 For several minutes on Thursday, the world was safe from Donald Trump's tweets. In what the social network company said was a move made by a customer service rep of their last day of work, President Trump's personal Twitter account was deactivated for 11 minutes.
The move prompted a lot of joking, but it's actually not a laughing matter. Some have argued that the president should be banned for violating the social network's terms of service, and certainly a case could be made for that.
Our thought bubble: But seeing the account temporarily deleted by a single rogue worker is actually quite troubling. This president uses it as a primary means of communication. Imagine if this had happened in the midst of a crisis, mid-tweet-storm.
Many were already worried that an ill-conceived Trump tweet could spark World War III, but last night reminded us that we could also be one disgruntled Twitter employee away from a similar fate.
It's an especially important question for Twitter. Facebook and Google may make a lot more money, but more often Twitter is the place where news breaks and where official proclamations are made, especially in the Trump era.
The bottom line: To be sure, the White House bears much of the blame for making Twitter the place to find official policy statements, but it is now Twitter's burden to ensure that its platform can live up to that responsibility.
A BuzzFeed post reported that Twitter considered, but decided against, requiring heightened security to access high-profile accounts. Now might be the time to rethink that.
https://www.axios.com/newsletters/axios-login-953b7df6-4114-4bed-b73c-f2a81d9afe89.html?chunk=1#story1
What tech thinks of the GOP tax proposal
Like other major industries, tech is cautiously optimistic about the Republican tax plan unveiled yesterday. One major win for the industry is the lower corporate tax rate, but there's plenty of other issues Silicon Valley cares about. Axios' David McCabe breaks it down for us:
What tech likes:
The National Venture Capital Association praised a provision it expected to be in the bill that would allow startup employees not to pay taxes when they exercise their stock options if there isn't a liquid market to sell their resulting shares. Startups would like this, too. But there's a problem: that provision isn't actually in the current bill. It's expected to be added during markups in the coming days.
One tech trade group, TechNet, praised elements of the tax plan that make it easier to bring back assets being held overseas by offering to tax them at lower one-time rates.
The Association of National Advertisers, which represents Google and Facebook, hailed the fact that legislators plan to keep a deduction for advertising spending by businesses, as did the National Association of Broadcasters.
What tech doesn't like:
TechNet president Linda Moore said the organization looks "forward to next week's committee markup as an opportunity to improve the bill, particularly as it relates to getting the territorial tax system right, creating more opportunities for investment in the U.S., and measures that may affect innovators in the gig and sharing economy."
More reaction: Others are keeping their powder dry as they vet the 400-page bill. "If done right, tax reform will place American companies on a level-playing field, increase competition globally, and create more jobs for Americans. These are the standards we will use to evaluate the entire legislative package," said Dean Garfield, the leader of the Information Technology Industry Council.
Go deeper: Check out the winners and losers of the plan...Broadcom announced yesterday it will relocate to the U.S. thanks to the tax plan....Axios' Dan Primack will have more analysis in the Axios Pro Rata newsletter.
https://www.axios.com/newsletters/axios-login-953b7df6-4114-4bed-b73c-f2a81d9afe89.html?chunk=2#story2
Tech's new Washington problem: the Democrats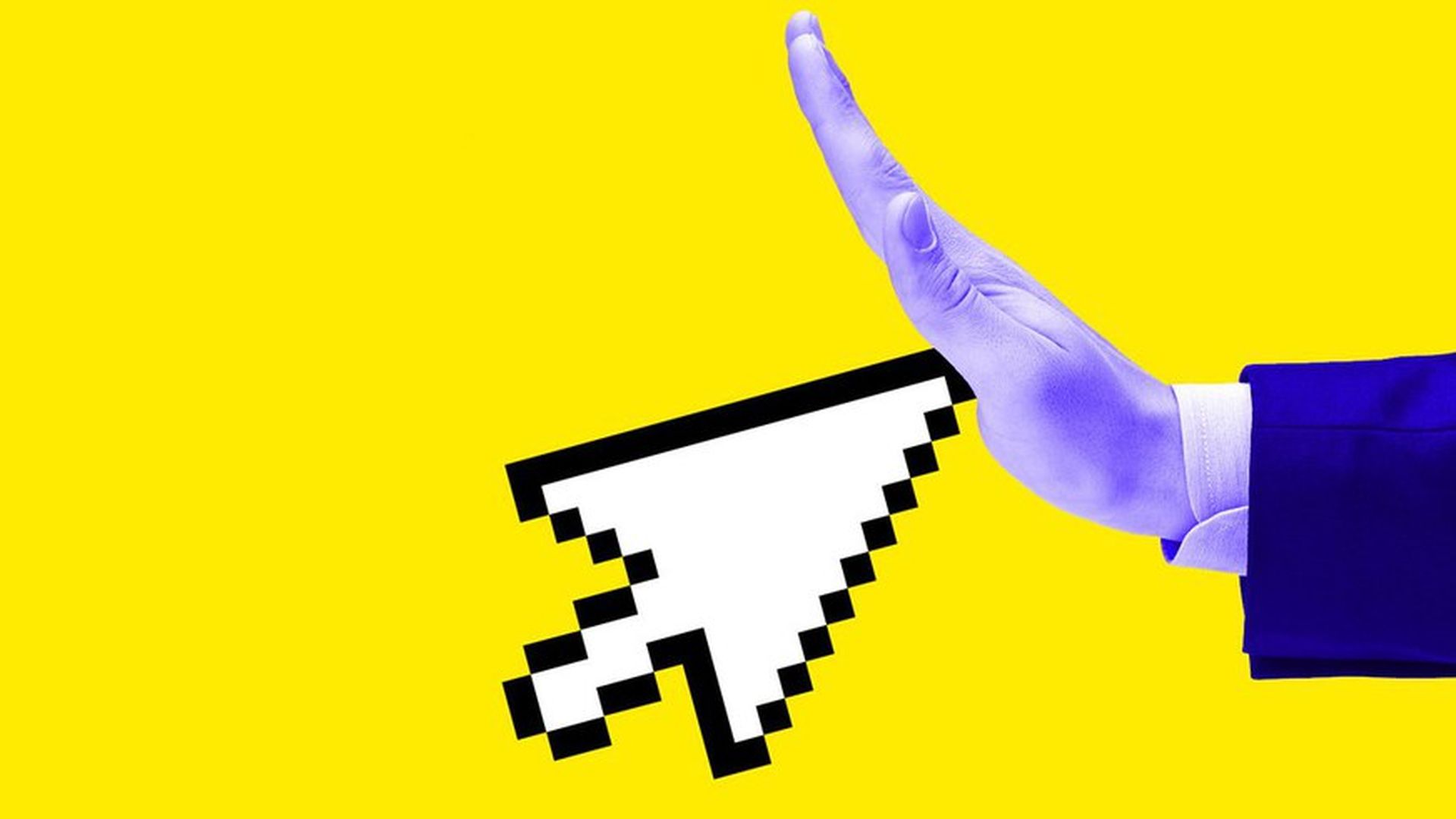 Senate Democrats have long been close allies of the tech industry. But this week, Axios' Kim Hart reports that it became clear that they've become vocal skeptics.
Why it matters: Tech companies have enjoyed cozy relationships with Democrats in Washington over the past decade and are generally aligned with them on policy issues. But Democrats are enraged over how Google, Twitter and Facebook handled the Russian exploitation of their platforms during the election, and their frustration was on full display during nine hours of tense hearings this week. In many cases, Republicans — who have never been tech's biggest cheerleaders — actually went easier on the executives.
Here are some highlights from her piece:
Sen. Ron Wyden: "To fight back on this espionage, Americans have to rely on our marketplace of ideas and the institutions that support it. Today, you three represent those institutions. You've discussed your response to these attacks. It is self evident that in relation to the power your platforms now have, in the past election, you failed."
Sen. Kamala Harris: "With great success comes great responsibility. You are the modern town square and the modern postmaster. You are the phone company and the yellow pages. You are the newspaper and the radio broadcaster and the television station. And you are the emergency alert system."
When the companies couldn't answer her question about the revenue they earned from legitimate ads running on Russian propaganda pages, she fired back, "I find that very difficult to believe," and demanded they put an executive in charge of tracking it.
Sen. Dianne Feinstein: "I don't think you get it. What we're talking about is a cataclysmic change...What we're talking about is a major foreign power with the sophistication and ability to involve themselves in a presidential election and sow conflict and discord all over this nation...You've created these platforms, and now they are being misused. And you have to be the ones to do something about it -- or we will."
Sen. Mark Warner: A former tech executive himself, Warner said he was frustrated at the companies' dismissive response to congressional inquiries. "Russia's actions are further exposing the dark underbelly of the ecosystem you have created...Candidly, your companies know more about Americans in many ways than the United States government does. The idea that you had no idea that any of this was happening strains my credibility."
Sen. Joe Manchin: "You all are one of the largest distributors of news...You cannot allow this to go on. What you are allowing…is threatening the security, safety and really the sovereignty of this nation.... I wish your CEOs were here. They need to answer for this."
Our thought bubble: While there's no real threat of slapping new regulation on tech companies — other than possible political ad disclosure requirements — the fact that Democrats are publicly shaming tech companies signals a shift in how Washington views Silicon Valley.
https://www.axios.com/newsletters/axios-login-953b7df6-4114-4bed-b73c-f2a81d9afe89.html?chunk=3#story3
It seems like the iPhone is doing OK after all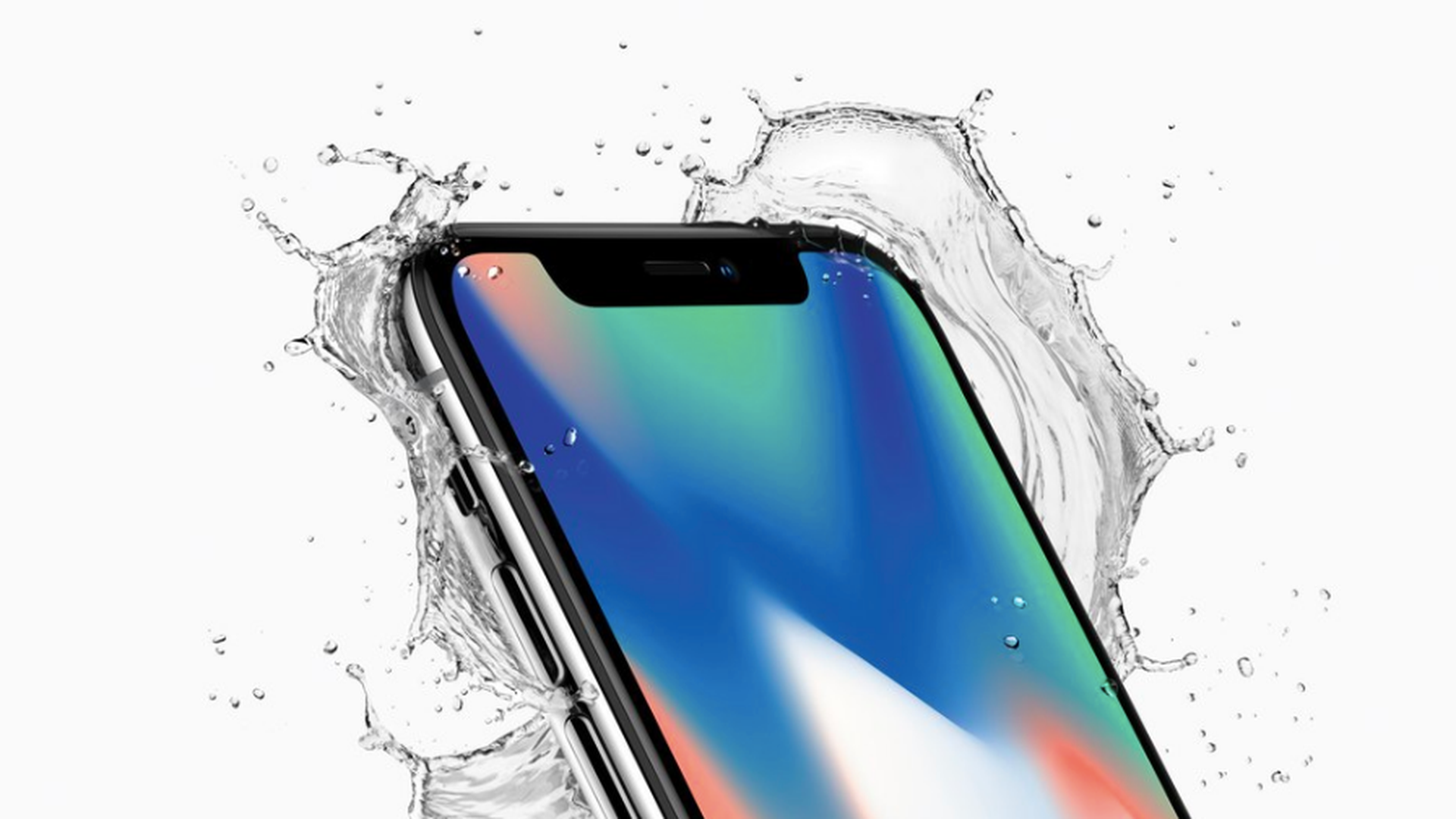 Analysts who were concerned about iPhone 8 demand or iPhone X supply received plenty of reassurance when Apple released its earnings on Thursday. They didn't get much more detail out of CEO Tim Cook on the ensuing conference call but the numbers really spoke for themselves.
The numbers: The company reported per-share earnings of $2.07 (vs analyst estimates of $1.87) on revenue of $52.6 billion (vs $51.2 billion estimated). And for the current quarter, which runs through December, it forecast record revenue of between $84 billion to $87 billion.
Apple wouldn't have been able to turn in the kind of results it did without pretty decent iPhone 8 demand nor could it forecast such a strong holiday quarter unless it could supply a pretty decent number of iPhone Xs.
And it wasn't just the iPhone. The iPad showed improvement, the Mac had a good quarter, and Apple's services posted record revenue. Geographically, China rebounded after several slumping quarters, while other emerging markets saw 40% growth, with sales in India doubling year-over-year.
Reaction: Loup Ventures' Gene Munster pointed out that this was the first time since December 2014 that Apple had growth in every product area and every geography.
"Tim Cook is giddy, and he should be," Munster said in a research note Thursday night.
More key points from the earnings call:
Apple Watch unit growth was more than 50% for the third consecutive quarter (though Apple didn't give specific numbers).
Cook insisted that manufacturing of the iPhone X is going well, but maintained he couldn't predict when supply will match demand.
Cook also said Apple's wearables business (Apple Watch + AirPods, etc.) would be a Fortune 400 company by itself. (No. 400 on the Fortune 500 list, Calpine, had revenue of $6.7 billion last year.)
He wouldn't say how the iPhone 8 Plus sales compared with the standard model, but did say that it is off to the fastest start of any Plus model, which he said was a positive surprise.
Apple says its music business, which had been in decline, is once again growing thanks to Apple Music.
https://www.axios.com/newsletters/axios-login-953b7df6-4114-4bed-b73c-f2a81d9afe89.html?chunk=4#story4
Take note
On tap: The iPhone X arrives in stores, briefly, before going to the first few people who have been camping out for days. Former Apple executive Jean-Louis Gassée tweeted Thursday night that there were more than 100 people outside the Palo Alto store. They might be better off than those looking to get one in San Francisco. CNET reported that a thief made off with more than 300 iPhone Xs by robbing a UPS truck parked outside the Apple retail location. And, Axios' Stef Kight revisits the trend in Google searches for "iPhone problems" during new releases.
Trading places: Bryan Carter is out as CEO of DoubleDutch after just a couple of months, TechCrunch reports, with founder Lawrence Coburn returning as CEO. The company said Carter will remain with the company.
ICYMI: VMware is buying VeloCloud amid a deeper move into networking, TechCrunch says...Waymo signed a deal with AutoNation to repair and maintain its self-driving car fleet, per Reuters...Hewlett-Packard Enterprise is selling its iconic Palo Alto headquarters and will move into other spaces, including offices in San Jose recently built for its Aruba subsidiary, BI reports...Qualcomm is suing Apple. Again. This time, it's alleging that Apple breached confidentiality provisions of its chip contract, Reuters reports.
https://www.axios.com/newsletters/axios-login-953b7df6-4114-4bed-b73c-f2a81d9afe89.html?chunk=5#story5
After you Login
In honor of #NationalSandwichDay, we have what could be the Brit's answer to #burgergate.