Axios Login
August 31, 2017
There is a lot to get to, so no time for a clever intro. Which is good, because I don't have one.
How Apple plans to change the face of facial recognition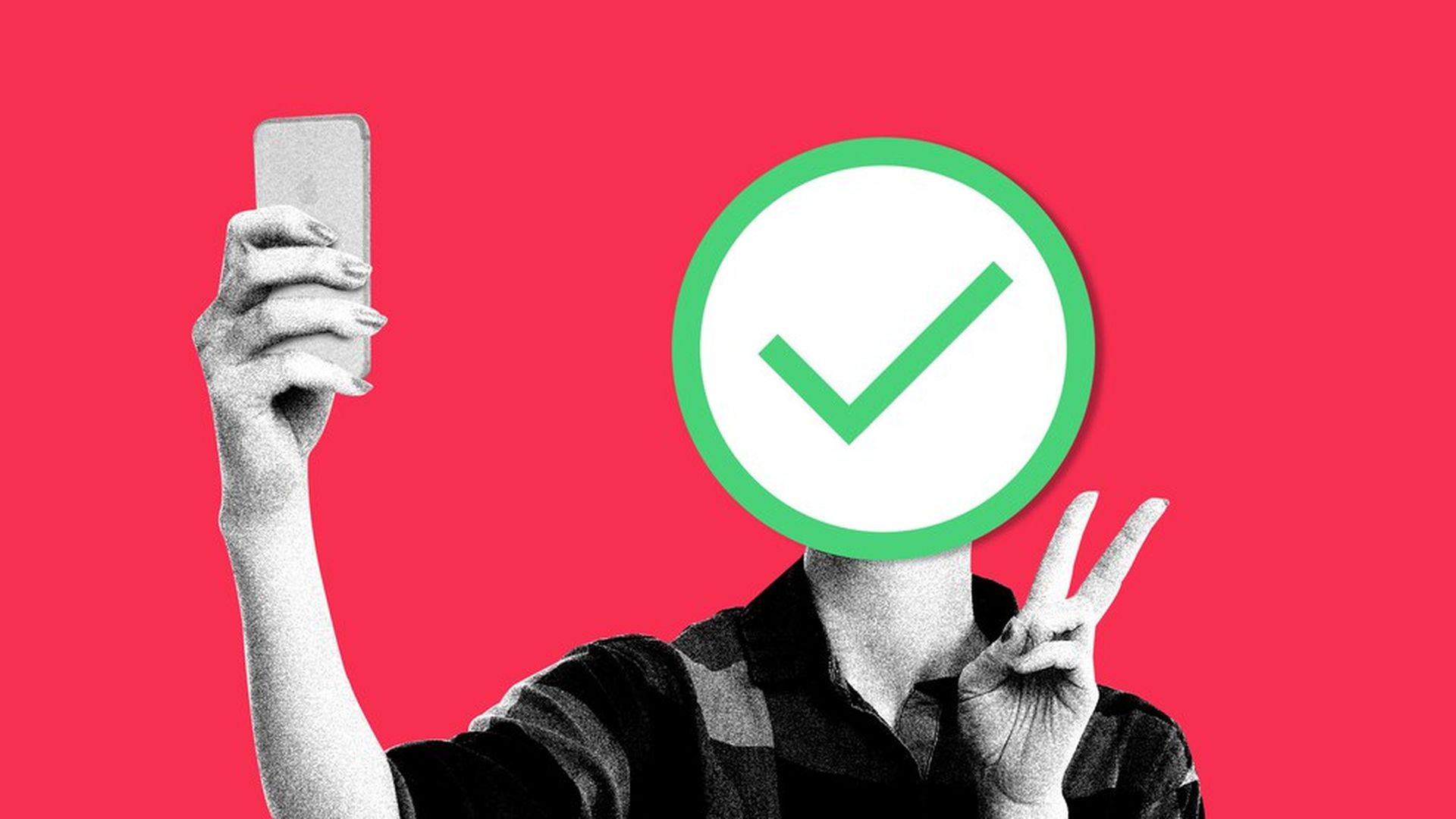 While the broad outlines of the new iPhone are now widely known, both literally and metaphorically, there is a lot more complexity than what has been revealed so far, according to sources. That's especially true when it comes to the face recognition system that serves as the primary way to unlock the device.
What I've heard: Unlike the glitch-prone face recognition technologies that are out there, such as the iris reader on the Samsung Galaxy S8, the facial recognition on the new iPhone has been trained to seamlessly handle things like eyeglasses and easily adjust to changes in appearance such as beards and mustaches, sources said. And no, it's not likely to be fooled by a photograph, sources say.
The bottom line: Those who have seen the technology say it is light years ahead of anything that has been tried commercially, and is the result of several years of evolution of the technology from its 2013 acquisition of Israeli 3D sensor company PrimeSense.
A good parallel is the Touch ID fingerprint reader Apple introduced with the iPhone 5s in 2013. There had been fingerprint sensors on phones before, but none with the speed and accuracy Apple introduced.
The challenges: While Apple has been testing the technology against a wide range of skin tones and changes in appearance, real world conditions will surely throw things the technology can't handle. Apple has been testing the technology with some of its own employees but when it gets into the real world there will surely be issues that haven't cropped up in internal testing.
There are other limits, including a few particularly tricky lighting conditions and how far the phone can be from the face, sources said. Apple declined to comment.
Apple's big challenge with the next iPhone: the timing
One of the biggest challenges Apple will have to deal with in the upcoming iPhone launch is regarding the timing and availability of the three new models. The evolutionary upgrades to the iPhone 7 and 7 Plus will be ready sooner and in larger quantities than the all-new iPhone, sources say. That model, which features an edge-to-edge screen and the facial recognition technology, might not be available for a month or more after the other two models.
What this means: This poses a tricky situation for both Apple and its customers. The company faces the risk that too many customers want to wait for the new model, freezing sales of the other models. At the same time, those who opt for the evolutionary upgrades may quickly develop buyer's remorse upon seeing the more radically improved model.
All three phones are expected to be introduced at a Sept. 12 event, along with updates to Apple Watch and Apple TV.
D.C. Dispatch: Republicans postpone net neutrality hearing
Remember that hearing where Congress wanted to haul in everyone from Mark Zuckerberg to Jeff Bezos to talk about the need for an open internet? Well, not only are none of the Silicon Valley CEOs schlepping to D.C., but now the Sept. 7 hearing won't deal with net neutrality at all, Kim reports.
That discussion is being pushed off to a later date and instead the House Energy & Commerce Committee hearing will focus on the scintillating topic of spectrum repacking.
"As negotiations progress on a permanent solution for net neutrality that ensures a free and open internet, the committee will postpone the original hearing in order to allow talks between stakeholders to continue," a spokesman for the House Energy & Commerce said in a statement.
Meanwhile: The White House says it wants the tech industry's input on how to modernize federal infrastructure.
A new headache for Andy Rubin's smartphone startup
Even as it tries to get its first product out the door, Andy Rubin's Essential Products has a new issue to deal with. The company acknowledged Wednesday that a customer service glitch led to some customers' personal info (aka drivers licenses and passports) being shared with other customers.
The company said Tuesday that it was aware there was a problem, but didn't offer details.
Rubin addressed the issue in a blog post:
"Yesterday, we made an error in our customer care function that resulted in personal information from approximately 70 customers being shared with a small group of other customers. We have disabled the misconfigured account and have taken steps internally to add safeguards against this happening again in the future. We sincerely apologize for our error and will be offering the impacted customers one year of LifeLock. We will also continue to invest more in our infrastructure and customer care, which will only be more important as we grow."
The bottom line: While Essential handled the issue openly and quickly, this puts another thing on the plate of a small 100-person company looking to take on the tech giants that dominate the smartphone industry.
Take note
On tap: Tech companies are starting to make their announcements from the IFA consumer electronics show in Berlin, which officially kicks off Friday and runs through Sept. 6.
Trading places: As we had speculated, Expedia confirmed that it was naming Mark Okerstrom to fill the CEO spot now that Dara Khosrowshahi has accepted the Uber position...App Annie is promoting chief revenue officer Ted Krantz to president and has hired Sujan Jain as CFO...Qualcomm has promoted Nate Tibbits to SVP of global government affairs and public affairs. Tibbits, who worked as executive secretary of the National Security Council under President Obama, has been at Qualcomm since 2014 and has been acting head of government affairs for Qualcomm since March.
ICYMI: Barry Lynn, a researcher critical of Google, has left a Google funded think tank, the NYT first reported. However, the New America Foundation and Lynn disagree over whether Google is to blame for his ouster...Speaking of Google, The Verge says Google announced its Assistant will be included on three new third-party speakers and will also be included on forthcoming LG appliances...Nest (owned by Google parent Alphabet) introduced Thermostat E, a cheaper, simpler version of its original smartphone-controlled thermostat...Automation still threatens 47% of American jobs, an Oxford professor says.
After you Login