Axios Login
January 19, 2023
Keep reading. I'm just going to sit in your inbox for a minute and warm up. Today's Login is 1,293 snow-covered words, a 5-minute read.
1 big thing: ChatGPT is the talk of Davos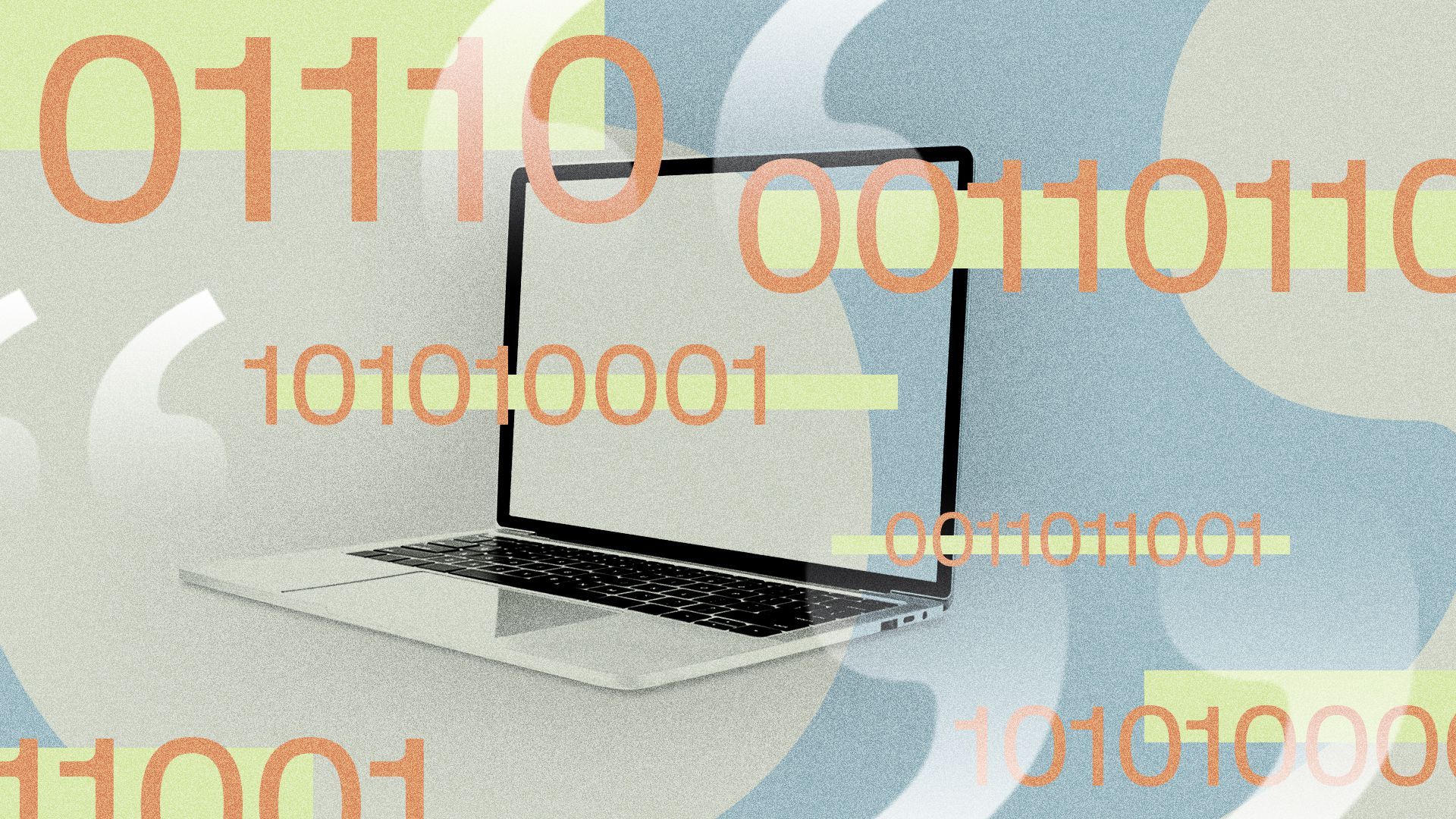 Forget crypto and blockchain: The tech conversation at this year's World Economic Forum in Davos, Switzerland, is all about the rise of artificial intelligence, particularly the text-generator ChatGPT.
Why it matters: Tools like OpenAI's ChatGPT and image generators like Stable Diffusion and Dall-E have been in the works for years — but even the tech experts in the Davos crowd are shocked at just how fast they have matured.
What they're saying: On panels and in side conversations at this week's gathering in Davos — as well as at last week's DLD Conference in Munich — everyone wants to talk about this latest crop of generative AI tools, from how they are experimenting with it personally to how they see it reshaping their businesses and lives.
One major tech company CEO I spoke to on the sidelines of the Forum told me he knew all about the large language model approach that underlies these generative AI tools, but he wouldn't have predicted even six months ago that they would have emerged as the game-changers they are shaping up to be.
The big picture: It's clear that generative AI has captured the public imagination in a way that no technology has since the arrival of the iPhone in 2007.
Everyone is still trying to make sense of just how these technologies will change how they live and work, with some incredibly excited, some fearful, and many just staying busy typing queries into ChatGPT.
Optimists see a world in which AI gives superpowers to knowledge workers and speeds the time needed to achieve breakthroughs in health and sustainability.
Hanzade Dogan, chairwoman of Turkish e-commerce company Hepsiburada, noted the opportunity for AI to dramatically lower the costs of expensive services, expanding access to legal help, health care and more.
"Or, if we get it wrong, it could be the dystopia of our world," she said during a panel I moderated Wednesday at the Forum. "It's that serious, what we are facing."
Investor Jim Breyer has put money in a dozen companies working to use AI in a range of health care applications, including early detection of prostate and breast cancers.
"I believe the largest commercial application of AI will be precision medicine. Hard stop," Breyer said.
Yes, but: Concerns range from the inevitable flood of AI-generated misinformation to the biases baked into systems that have been trained on real-world data that's filled with stereotypes and dominated by rich countries.
C3.ai CEO Tom Siebel said it's important to understand biases in data when choosing which problems to point AI at.
For example, he said his firm rejected a contract to help the military determine Army promotions with AI, noting that it would inevitably recommend white, male West Point graduates.
"We're not going to touch it, and my recommendation is you don't touch it either," he said.
Access Now executive director Brett Solomon told Axios earlier this week he worries this new crop of AI technologies will be another weapon used against human rights activists, journalists and others.
"Given the fact civil society is already under attack, our ability to defend ourselves against generative AI phishing attacks, impersonations and falsehoods will put us even further at risk," Solomon said.
Another big concern is what AI will mean for jobs.
The experts I talked to agree these shifts are inevitable and the best that governments can do on this front is to help train workers for a reshaped world. (I'm moderating another panel for the Forum on Friday focused specifically on AI and jobs.)
What's next: One big question is how regulators will approach the technology. The EU is already working on an AI Act, which aims to be the first broad legislation governing such technology.
The bottom line: Everyone agrees that today's generative AIs need some big improvements — particularly because of their tendency to be confidently wrong.
2. Chatbot gets good at playing doctor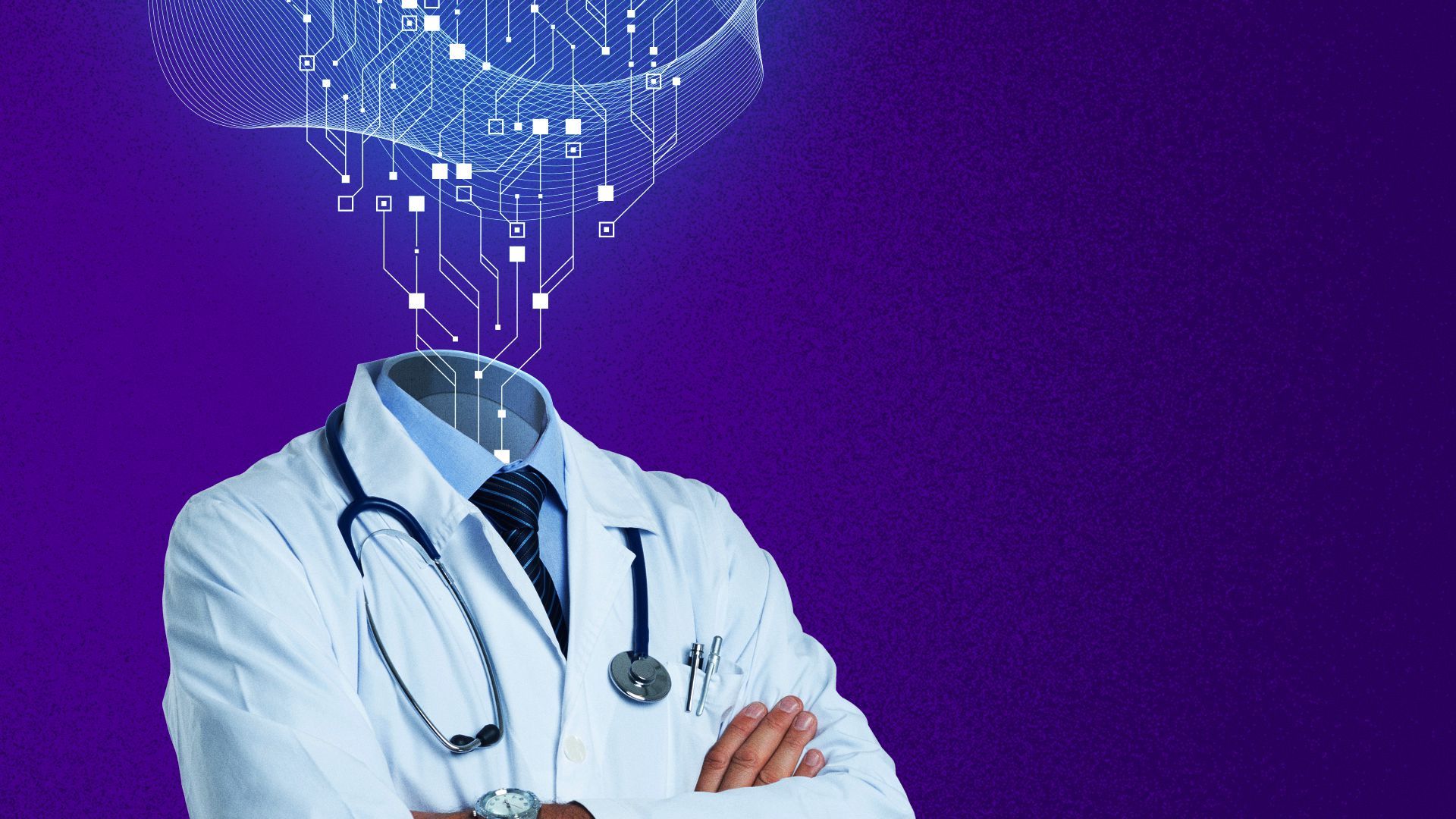 In other ChatGPT news, the program is getting a lot smarter when it comes to health care, Axios' Dan Primack reports.
Driving the news: ChatGPT recently passed all three parts of the U.S. Medical Licensing Examination, although just barely, as part of a recent research experiment.
As the researchers note, second-year medical students often spend hundreds of hours preparing for Part 1.
Zoom in: Ansible Health, a Silicon Valley startup focused on treating COPD, had been researching various AI and machine learning tools to improve its care.
"There was so much excitement in the tech world when ChatGPT came out, so we wanted to see if it was just hype or useful," explains Jack Po, Ansible's CEO and a former Google product manager.
Po and several others then decided to have ChatGPT take the USMLE, first ensuring that "none of the answers, explanations or related content were indexed on Google."
Why it matters: A lot of clinical diagnoses and decisions could someday be made by machines, rather than by human doctors.
Between the lines: Generative AI remains in the early innings, so for now it'll augment human medical work rather than replace it.
Ansible, for example, is using ChatGPT to help explain certain concepts to patients, after review by a trained professional.
What they're saying: "I think we're in the middle of a 20-year arc, kind of like what we already saw with finance," says Vijay Pande, a health care investor with Andreessen Horowitz and adjunct professor of bioengineering at Stanford University.
"In 2000, it was insane to think that a computer could beat a master trader on Wall Street. Today, it's insane to think that a master trader could beat a computer."
3. Trump seeks return to Facebook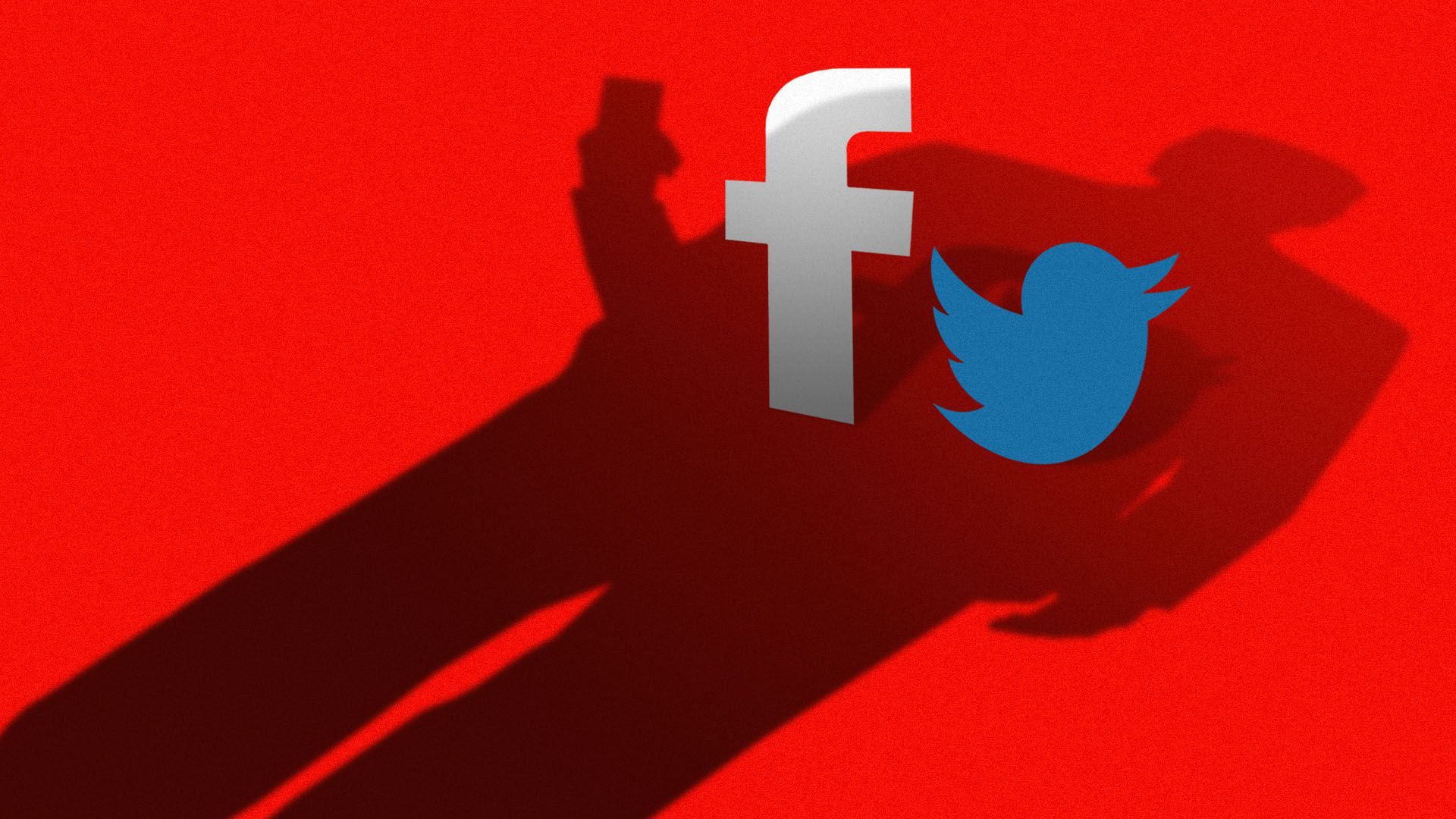 Former President Trump told Fox News Wednesday that his campaign is seeking reinstatement on Facebook as he ramps up his 2024 bid for president, Axios' Shawna Chen reports.
Why it matters: Trump was banned from several social media platforms, including Facebook, Twitter and Instagram, after the Jan. 6 insurrection. He said he is now working to set up a meeting to discuss his reinstatement with Meta CEO Mark Zuckerberg.
What he's saying: Facebook "needs us more than we need them," he said in an interview with Fox News, claiming that the social media giant has "lost $700 billion since I was de-platformed."
The big picture: Facebook was Trump's main vehicle for digital fundraising ads in 2020. Having access to his accounts would enable him to run ads from his personal pages during the 2024 election.
After the Capitol riots, Facebook shut down Trump's account, later putting a two-year term on the ban.
The Trump campaign's general counsel formally requested a meeting with Meta executives in a letter Tuesday, noting that the two-year period lapsed on Jan. 7.
Yes, but: Tech accountability groups are urging Meta to keep Trump off its platforms, citing the threat of violence and his false claims of election fraud.
4. Take note
On Tap
Trading Places
Cybersecurity firm WatchGuard Technologies has hired former Barracuda Networks executive Simon Yeo as senior vice president of operations.
Legal tech startup Everlaw named tech company veteran Scott Allen as its first chief financial officer.
ICYMI
The headset Apple plans to unveil this year will be a bulkier "mixed reality" AR/VR product, while the company puts a long-rumored, AR-only product on hold. (Bloomberg)
A Twitter engineering manager told his team that the company's daily revenue had dropped 40% year-over-year, with more than 500 "top advertisers" withdrawing their spending. (The Information)
5. After you Login
In what can best be described as the fall of the New Roman Empire, the State Department has declared that official papers should use Calibri, a more accessible sans serif font.
Thanks to Scott Rosenberg and Peter Allen Clark for editing and Bryan McBournie for copy editing this newsletter.