Axios Login
June 25, 2018
Hi from Aspen, where I'm in town to moderate two sessions at Aspen Ideas Festival on Wednesday. And thanks to all my colleagues, as today's Login is very much a team effort.
1 big thing: Silicon Valley execs meet to discuss privacy issues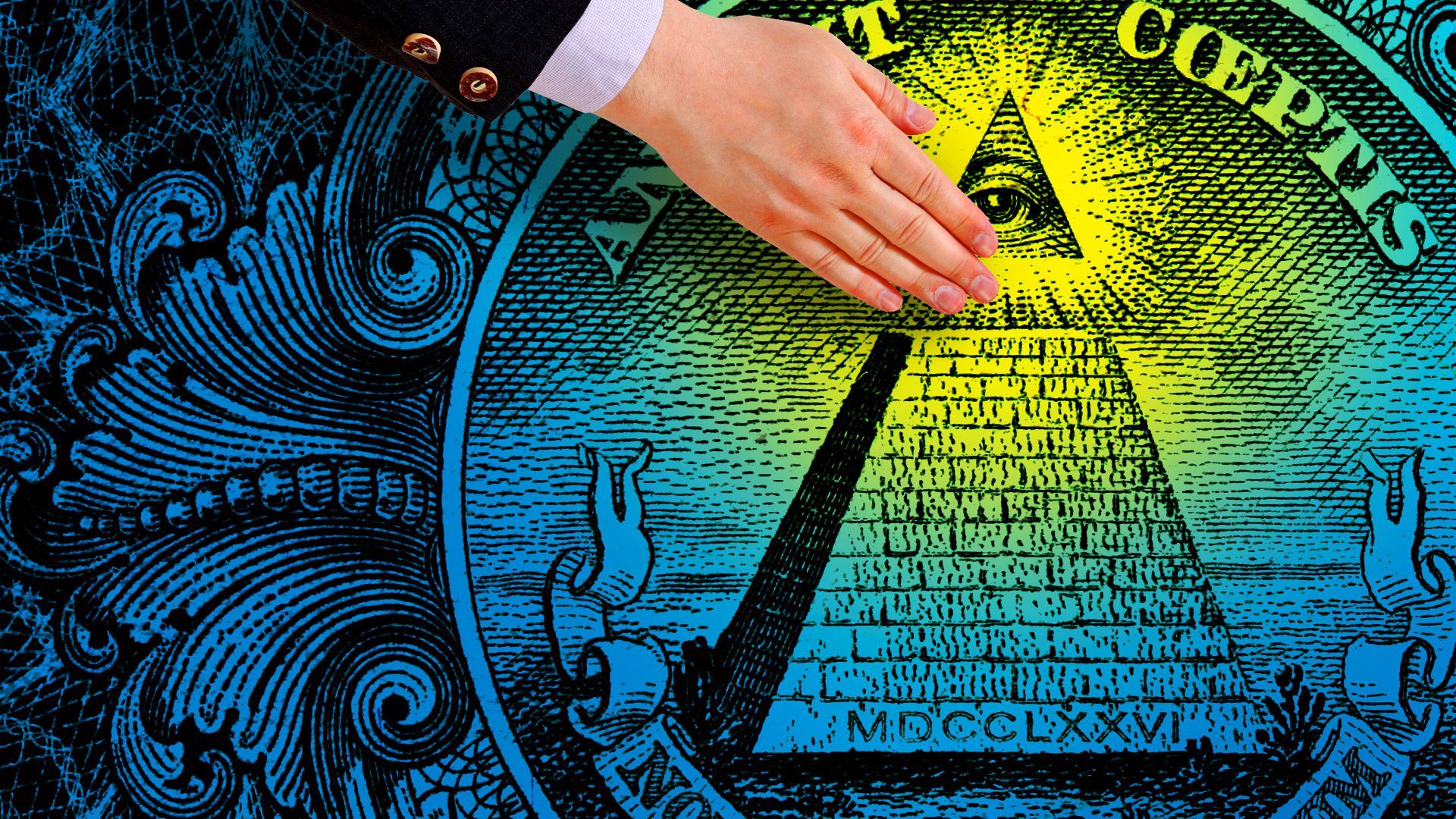 Privacy and government affairs officers from a number of the largest tech companies plan to convene in San Francisco on Wednesday to discuss how to tackle growing questions and concerns about consumer privacy online. Kim Hart has the scoop on what's expected to go down.
Why it matters: It's been a tough year for the industry on the privacy front, driven largely by Europe's new privacy regime and the media frenzy around Facebook's Cambridge Analytica data scandal.
What's happening: The Information Technology Industry Council, a Washington trade group that represents major tech companies, organized an all-day meeting to jump-start the conversations.
Members include Facebook, Google, Apple, Salesforce, IBM, Microsoft, Intel, Qualcomm, Samsung, Dropbox and others. ITI expects the meeting to be attended by companies across the industry's sectors, including hardware, software and device makers — but declined to say which companies would be there.
Dean Garfield, ITI CEO and president, told Axios that tech companies are aware there's a new sense of urgency around consumer privacy.
"My experience is that they've always viewed privacy as a foundational principle, but the question of how do you give meaning to it and talk about it in a way that resonates is now something that's more pressing," he said.
Driving the news: Europe's strict and sweeping privacy rules, GDPR, went into effect last month and are already considered de-facto standards because they affect so many U.S. companies. On top of that, California lawmakers are scrambling to pass a privacy bill before a major privacy initiative ends up on the November ballot.
As Axios reported last week, the Trump administration is exploring possible approaches to create a framework for how companies can use and share consumers' online data.
ITI says its focus on privacy began before Gail Slater, the Trump adviser leading discussions on privacy, arrived at the White House, and that this process is not a direct result of those conversations.
U.S. vs. EU: The U.S. has generally approached privacy rules on a sector-by-sector basis, meaning the health care industry has different privacy standards than the financial industry. Tech companies handle data according to their privacy policies and other agreements, such as the Privacy Shield between the EU and U.S. And the FTC makes sure companies stay true to their promises to consumers.
"Just because Europe has taken a comprehensive approach doesn't mean our different approach is deficient," Garfield said. "And just because Europe is early doesn't mean it's best or final. But we should always be thinking about how we evolve to make sure consumers have trust in our products."
Our take: It will be very difficult to get such a diverse group of companies to reach consensus about privacy, which has become incredibly complicated in the internet era, as companies with different business models want different standards. This process will extend far beyond this week's meeting.
2. Supreme Court poised to revamp tech laws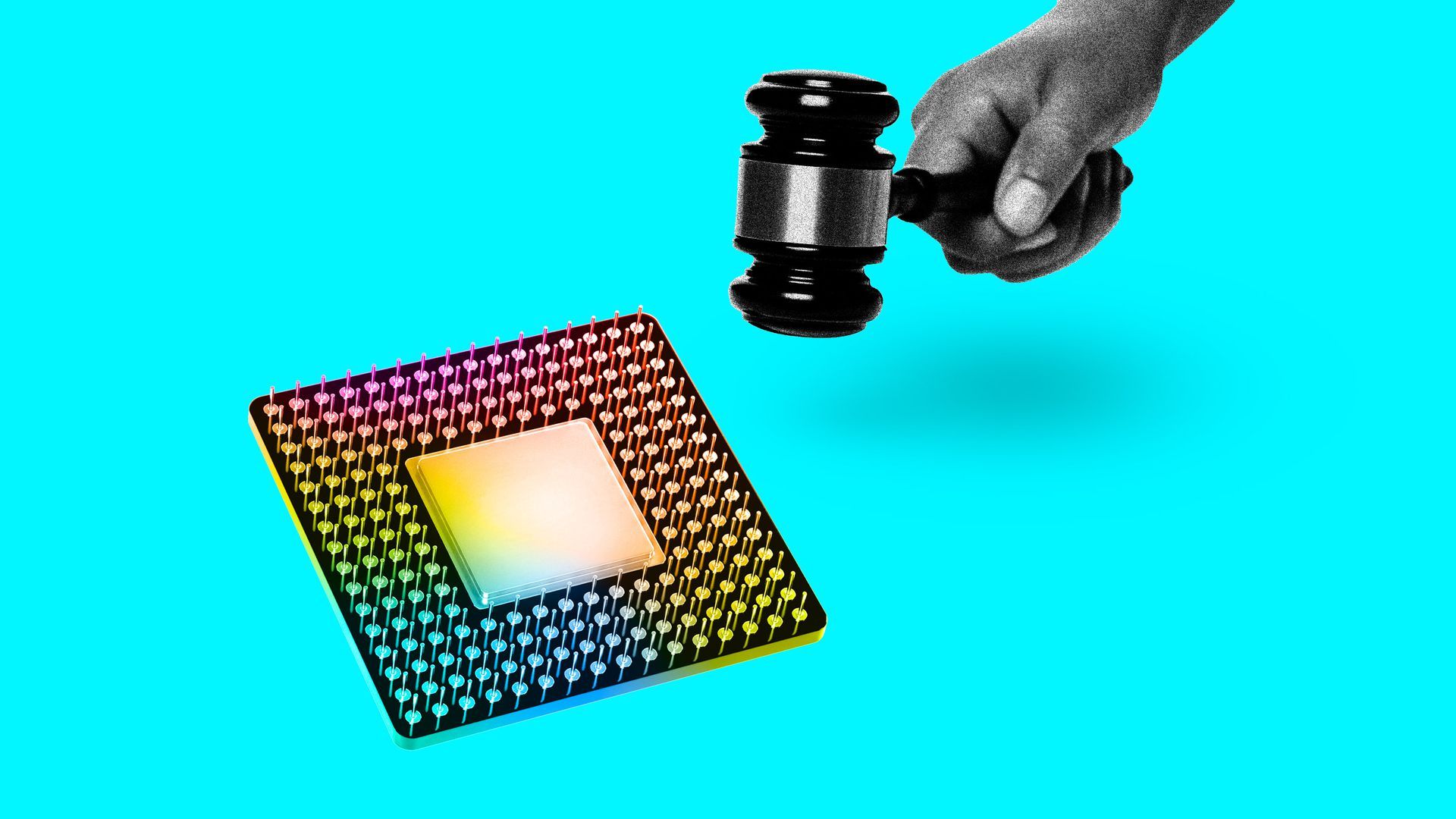 Two U.S. Supreme Court decisions last week, about online sales taxes and law enforcement access to cellphone location data, landed like thunderbolts in two key tech-industry domains — e-commerce and privacy law. Scott Rosenberg has a look at the rulings and their impact.
Why it matters: While Silicon Valley has been preoccupied with congressional hearings and regulators both at home and abroad, these decisions were a reminder that the Supreme Court's refittings of constitutional principles to new technological realities will have a strong hand in shaping the digital future.
The bottom line: These rulings suggest the court will not hesitate to adapt or discard precedents when it believes technological change has eroded their relevance.
The Wayfair decision: Thursday's decision, in South Dakota v. Wayfair Inc., opened the door for state governments to levy sales taxes on online purchases, even when merchants do not have brick-and-mortar stores in the state.
Some of the largest online retailers, including Amazon, have been charging sales tax for years, but a 1992 ruling had kept states from being able to require them to do so if remote sellers did not have a substantial presence in the state.
The decision was a victory for the Trump administration, which has criticized online merchants for not collecting the taxes. Ironically, though, it could extend the dominance of big players in e-commerce who already have the resources and systems to manage a patch-quilt of 50 different tax jurisdictions.
The Carpenter decision: In Friday's decision, Carpenter v. United States, the court ruled that police must obtain a search warrant before obtaining cellphone location data.
What to watch: A decision is expected soon on another case, Ohio v. American Express, that focuses on credit card merchant fees. But the ruling will also impact other two-sided markets, such as advertising and e-commerce.
The bottom line: Technology moves faster than the law and presents judges with questions that don't break easily along traditional left-right lines.
Go deeper: Read Scott's full story here and check out Kim's in-depth look at the stakes in the Wayfair case.
3. Smart homes can make life hell for domestic violence victims
Things like smart locks, security cameras and other "smart home" sensors can improve life for many. But like much of modern technology, these same technologies can also be used to evil ends.
What's happening: The New York Times' Nellie Bowles looks at one specific problem — how domestic abusers can use these technologies to further their domination over family members.
Why it matters: It's an important read for everyone, especially those creating such technologies. As Bowles writes:
One woman had turned on her air-conditioner, but said it then switched off without her touching it. Another said the code numbers of the digital lock at her front door changed every day and she could not figure out why. Still another told an abuse help line that she kept hearing the doorbell ring, but no one was there.
Their stories are part of a new pattern of behavior in domestic abuse cases tied to the rise of smart home technology. Internet-connected locks, speakers, thermostats, lights and cameras that have been marketed as the newest conveniences are now also being used as a means for harassment, monitoring, revenge and control.
The bottom line: Unintended consequences matter — and can have a life-altering and negative impact.
Go deeper: This academic article, from researchers at several New York colleges, dives further into this issue.
4. VSCO grows despite Instagram's shadow
VSCO, a mobile app for editing and sharing photos, has made a couple key hires as it looks to capitalize on its growing popularity among teens, Kia Kokalitcheva reports.
Tesa Aragones, previously a senior brand director for Nike's women's division, is now VSCO's marketing chief, and Allison Swope, a longtime Facebook manager, has joined as VP of product.
While other social media apps are getting a bad reputation for making teens and young adults too focused on being popular online, VSCO says it wants its users to get creative with its photo editing tools and hone their skills. About 75% of its users are part of "Gen Z" (the generation after millennials), and the app lets users discover and share content instead of collecting "likes."
"My nieces and nephews all use it, they can explore their creativity, they're learning how to edit photos and they share them, they're fearless," Aragones tells Axios, adding that she's also a long-time user of VSCO's app, downloading it when it first launched.
The bottom line: Despite being much smaller than some other photo-sharing apps — Instagram now has one billion monthly users —VSCO thinks it has a chance at building a sustainable business. It recently revealed that its one-year-old subscription product, VSCO X, now has more than one million paying users. Plus, with only 20% of its users being in the U.S., it believes there's a large global market where it can grow.  
5. A brave new world: Can robots be sued?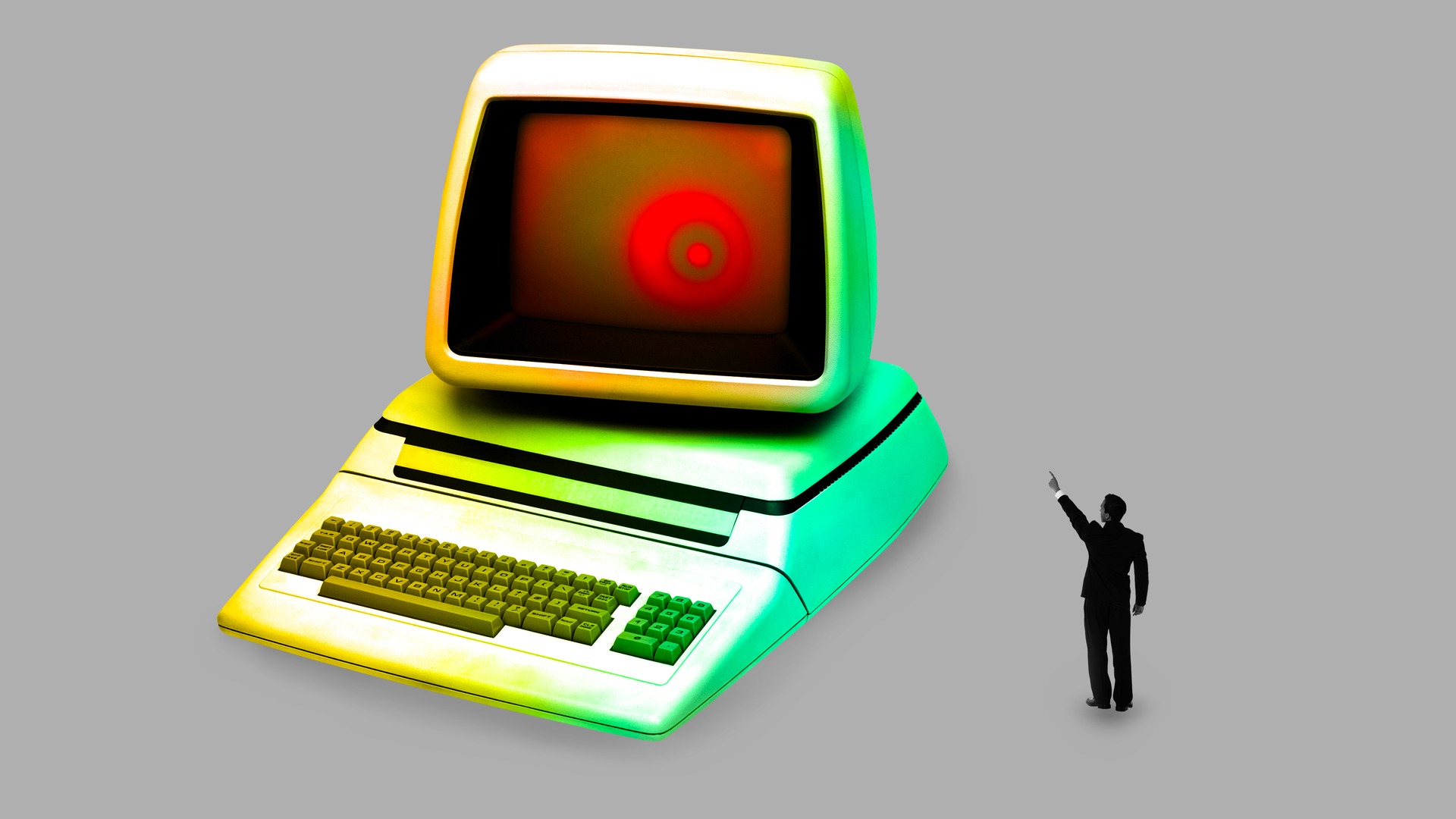 The advancement of AI-fueled technologies like robotics and self-driving cars is creating a confusing legal landscape that leaves manufacturers, programmers, and even robots themselves open to liability, according to legal scholars who study AI.
Why it matters: As autonomous vehicles take to the road and get into collisions, drivers, insurers and manufacturers want to know who — or what — is liable when a harmful mistake occurs. The degree of liability comes down to whether AI is treated as a product, service, or a human decision-maker.
Go deeper: Kaveh Waddell has more here.
6. Take Note
On Tap
Aspen Ideas Festival runs all week in Colorado.
The White House is hosting a STEM Education Summit for state and federal leaders today and Tuesday.
Trading Places
Netflix ousted top communications exec Jonathan Friedland, a former WSJ editor, for his alleged repeated use of the N-word.
ICYMI
7. After you Login
Tech was well represented at SF Pride this weekend, including a couple Login readers who stopped me and said hi. Here are a few of the tech company contingents I saw. Of course, lots of others were there, including Apple, Facebook, Salesforce, Slack, Uber, Autodesk and many more.