Axios Login
July 19, 2019
Congratulations, you made it to Friday. But you still have 1,024 words to read (~4 min) before your week will really be complete. After that, feel free to head home. Tell your boss I said it was cool.
1 big thing: Obama predicted the techlash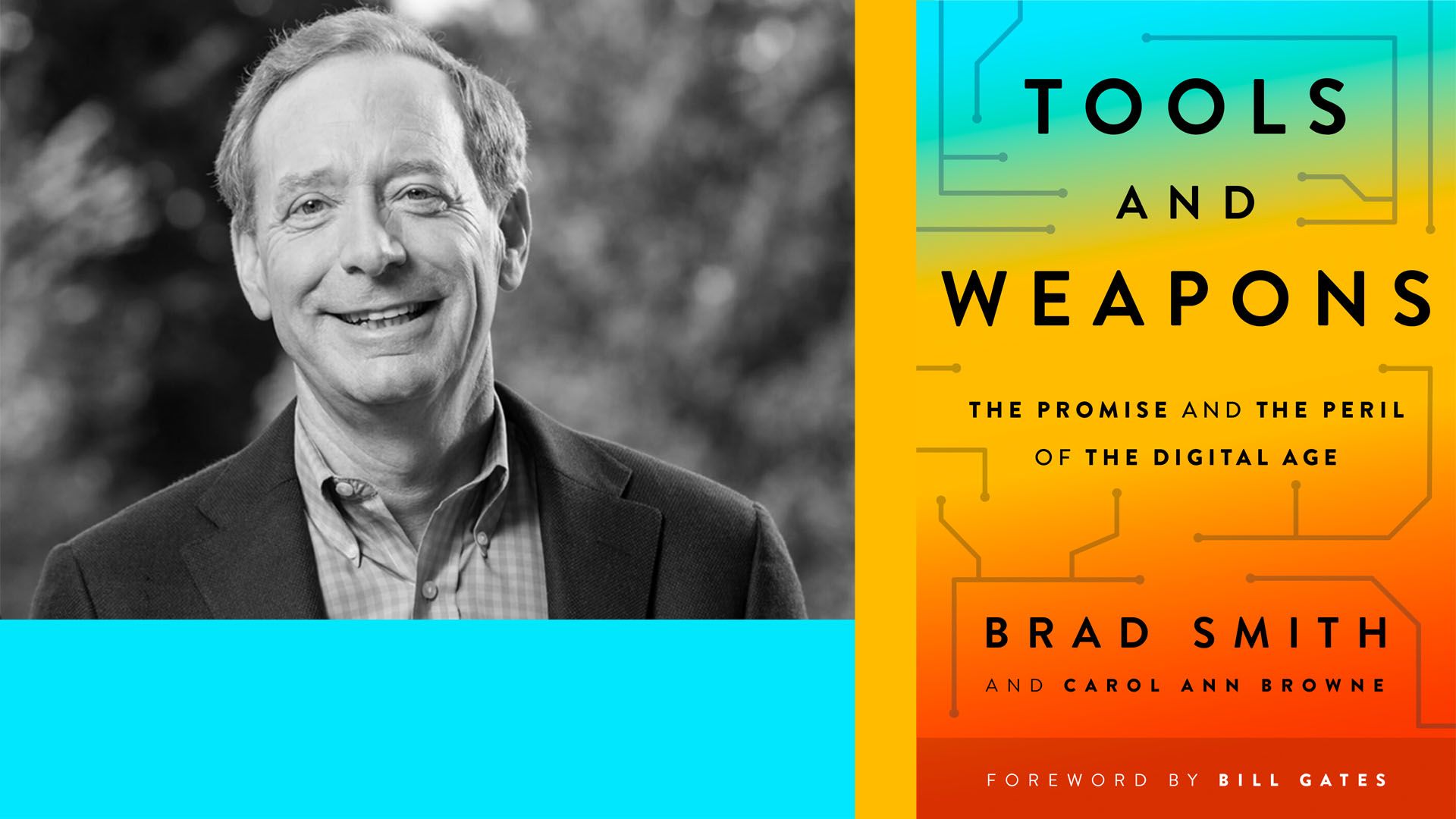 In December 2013, President Obama was meeting with a group of tech leaders, each urging the government to limit its increasingly widespread digital surveillance activities.
Flashback: Obama, while addressing their concerns, also made the prescient suggestion that the tech industry might want to prepare for questions of its own about the gathering and use of data.
"I have a suspicion the guns will turn," Obama said, according to one of the participants, Microsoft president and longtime attorney Brad Smith.
The anecdote is just one of the fascinating stories recounted in Smith's forthcoming book "Tools and Weapons: The Promise and the Peril of the Digital Age." Axios got an exclusive early look at the book, which comes out in September and is co-written with Carol Ann Browne.
Smith offers insight and context around nearly every big issue facing tech, from consumer privacy and cybersecurity to artificial intelligence and the digital arms race with China. The overarching point is that every technology can be used for good or ill — and unless we understand both sides fully, we're likely to miss both the benefits and the inevitable pitfalls.
"Even a broom can be used to sweep the floor or hit someone over the head. The more powerful the tool, the greater the benefit or damage it can cause."
— Brad Smith, in "Tools and Weapons"
Of note: Many of the ideas in "Tools and Weapons" have been voiced before, often by Smith himself. It's the human stories that make it a compelling read.
For example, Smith traces the origins of California's new, strict privacy law to a dinner party in which Alastair Mactaggart, a Bay Area real estate developer, finds himself unsatisfied with answers about how Google and other tech companies dealt with customer information. As a result, he created the first draft of the bill that eventually became a pioneering law.
Smith also tells of Max Schrems, a University of Vienna law student visiting Santa Clara University, who got irritated by a tech company lawyer's dismissiveness about the company's obligations under European privacy law. That led him to file a complaint with European regulators that went all the way to the European Court of Justice, which concluded that existing international agreements were inadequate to protect EU customers' data.
There are also some behind-the-scenes revelations on some of the key cybersecurity issues of the last decade, including the reaction within Microsoft to Edward Snowden's accusation of tech-company complicity with the U.S. government — and how an impromptu frank discussion with Obama allowed Google and Microsoft to settle their issues over not being able to tell businesses when they were being targeted by secret court warrants.
My thought bubble: That Smith has smart things to say is hardly a surprise. That he has compelling stories to tell is more unexpected, as the career lawyer is known more for his prudence than his storytelling.
Smith tells me storytelling was an essential ingredient, as the goal was to write a book that would appeal not only to tech workers, academics and regulators, but also to a wider audience.
"If there was a single goal for the book it was to make all of these issues more accessible to people," Smith says.
2. Trump confirms he may intervene in Pentagon cloud contract
President Trump confirmed yesterday that he is looking into a Pentagon cloud computing contract expected to be awarded to either Microsoft or Amazon, a company with which he has a long-running feud.
"I never had something where more people are complaining," Trump said, per CNBC. "We're getting tremendous complaints from other companies."
What's happening: Oracle had sued over the bidding process for the anticipated $10 billion contract, but recently lost in court. IBM had also been ruled out of the process, leaving Microsoft and Amazon as the remaining contenders in a process that has been stirring controversy for more than a year.
Why it matters: "It's highly unusual, possibly improper, for a president to intervene on a federal contract," NYT reporter Scott Shane said in a tweet.
3. Kazakhstan's censorship move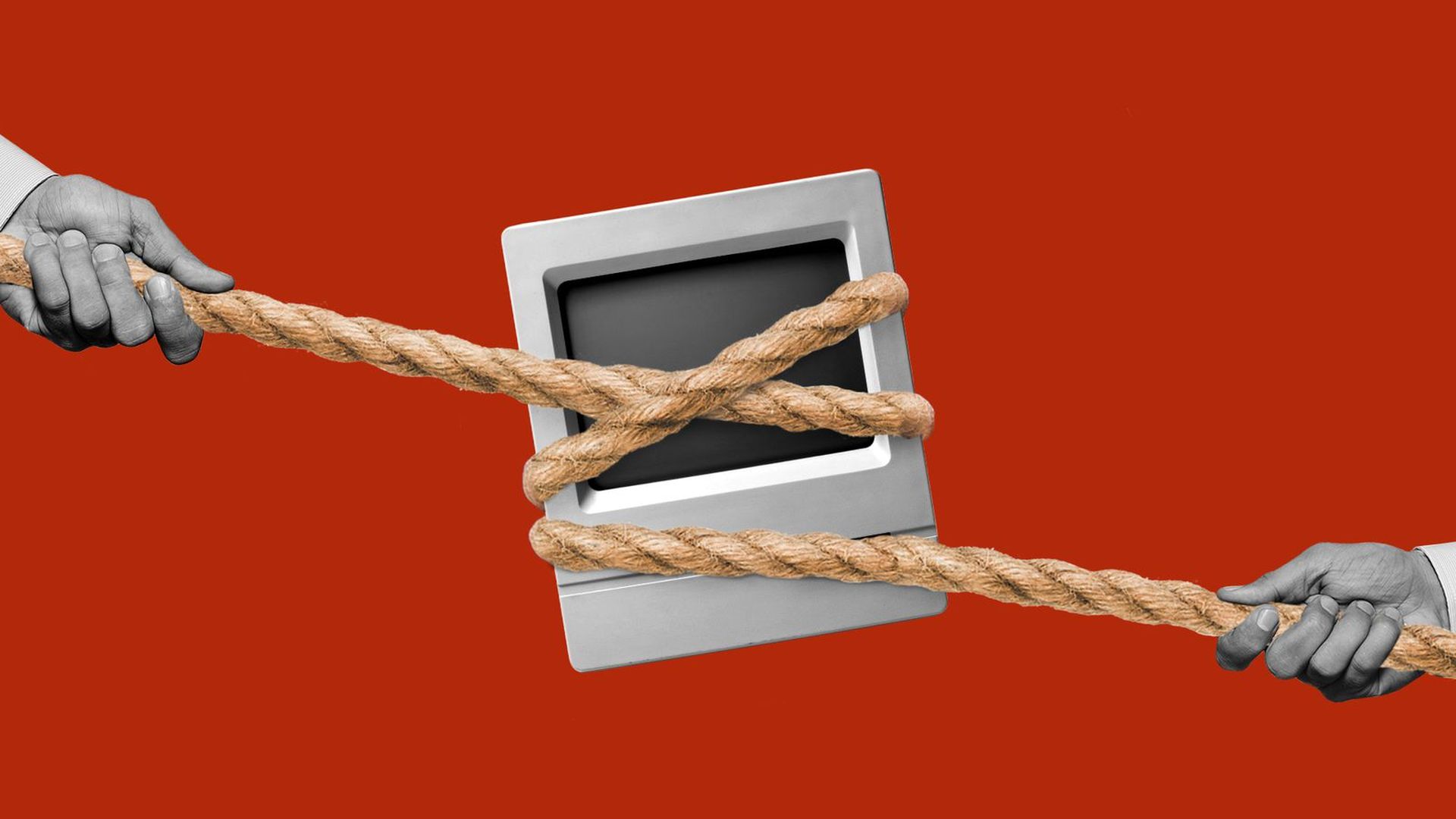 The government of Kazakhstan has started intercepting all of the secure HTTPS traffic within its borders.
Why it matters: The move is yet another example of the Balkanization of the once-global internet, as different countries seek to monitor or restrict what citizens can see. Authorities in China, Russia and other parts of Asia and Africa have all considered or imposed restrictions on their citizens' internet access.
"As [the] world accepts Chinese and Russian interpretation of Internet sovereignty and borders, this will more and more be the norm."
— James Mulvenon, a general manager at defense contractor SOS International and co-author of "Chinese Industrial Espionage," said
via Twitter
How it works: Internet service providers in the country are being required to install a special government-issued certificate on customers' devices and web browsers, allowing authorities to decrypt and read secure web traffic, per ZDNet.
Beginning Wednesday, those in Kazakhstan trying to access the internet were interrupted with instructions on how to download the required certificate. The country tried, but backed off from, a similar move in both 2015 and 2016.
Go deeper: A world and web divided
4. DOJ may sue to block T-Mobile-Sprint deal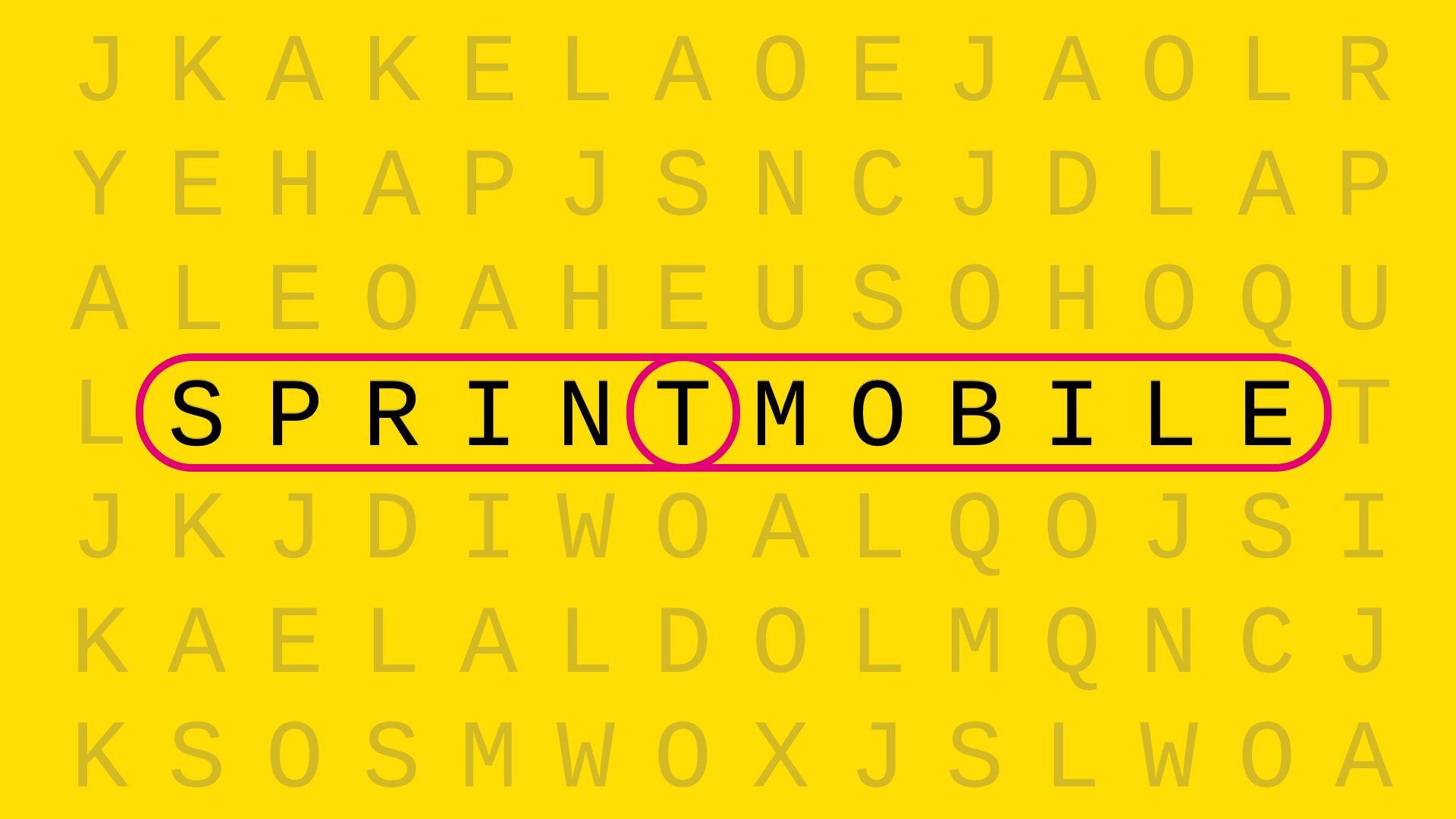 The Justice Department has indicated to Sprint and T-Mobile that it will sue to block the companies' merger as soon as next week if they can't agree on a divestiture plan, Reuters reported.
Why it matters: A number of states have already sued to block the deal. The Justice Department hasn't taken an official stand yet, but has reportedly been pressuring the companies to divest enough assets to ensure there is still a fourth national competitor in the market.
The companies have been said to be talking to Dish Network, which already holds a great deal of spectrum, about selling the Boost prepaid brand, but talks have reportedly bogged down over terms.
5. Take Note
On Tap
Nothing official, but, it's 2019 and a Friday, so I wouldn't bet against more shoes dropping.
Trading Places
Longtime BTIG analysts Walter Piecyk and Rich Greenfield are leaving the firm, along with some colleagues, to form a new company in the tech, media and telecom space. BTIG said it plans to invest in the new venture.
ICYMI