AI is going to be a huge topic over the next couple of years, and it's a big topic in today's Login.
https://www.axios.com/newsletters/axios-login-54cc6661-dcca-4651-bbae-f0af3059bd40.html?chunk=0#story0
AI pioneer Andrew Ng wants to modernize manufacturing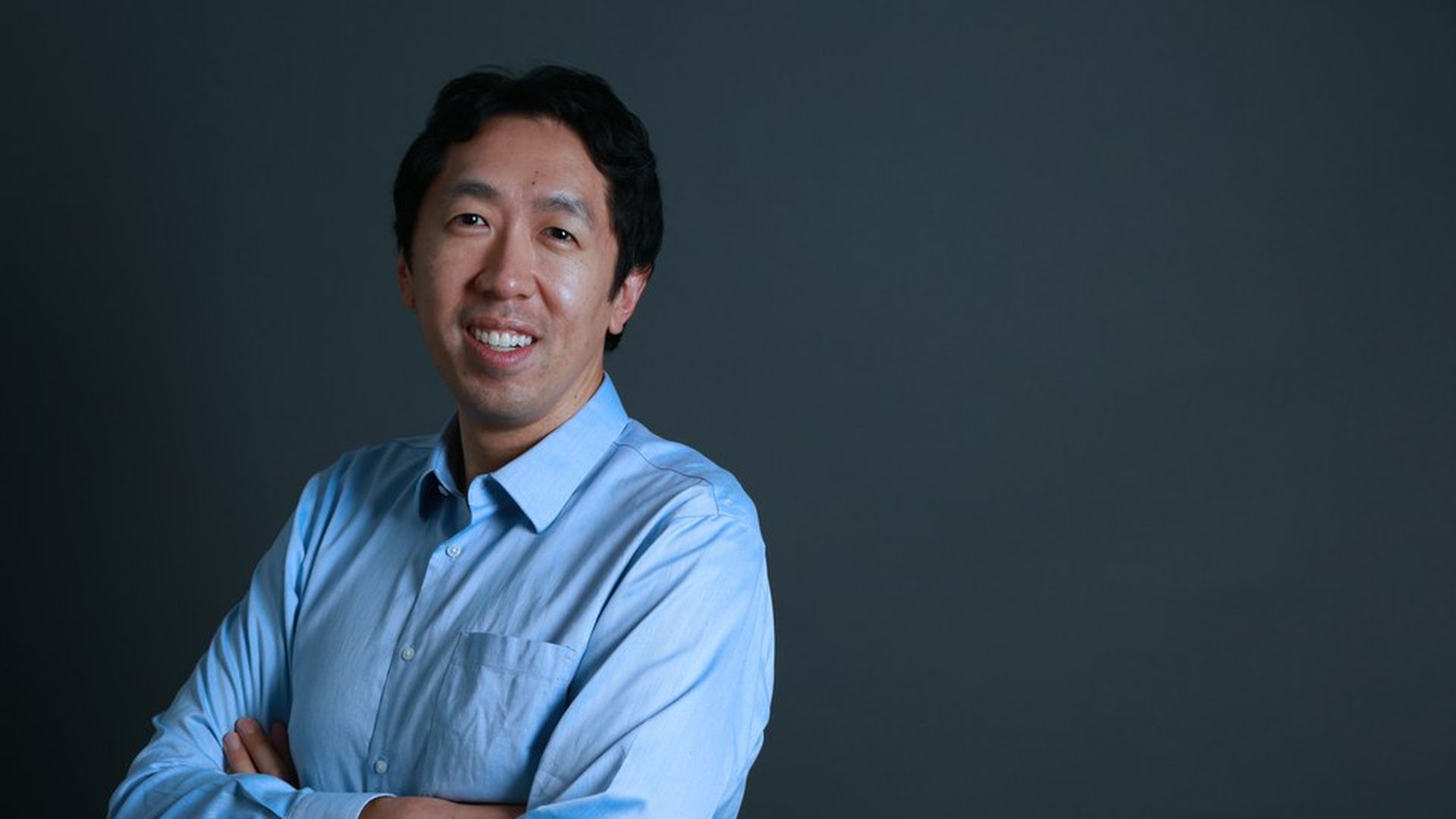 After helping Google and Baidu kickstart their artificial intelligence efforts, Andrew Ng wants to see AI transform more than just tech companies. His new startup, Landing.ai, aims to help manufacturing companies tap AI to automate routine tasks, like inspecting products for defects.
The particulars: Ng says the new company is based in Palo Alto and has a couple dozen employees, but he wouldn't talk about funding or investors. It has a couple early customers, but the only one it is publicly talking about is electronics manufacturing giant Foxconn.
The backstory: Ng ran Google's early AI effort, Google Brain, before helping China's Baidu ratchet up its AI effort. Ng told reporters that he likes being early to a space before it's conventional wisdom.
"I feel like in my life I've often done a lot of things before it was obvious it was a good thing to do" he said.
My thought bubble: Ng's chops in the field are second to none, but it's a bit unclear how a small team can effectively work with a large number of companies given how massive such operations tend to be. Ng says that while Landing.ai does custom work for each client, there are reusable elements. He says the company will be bigger a year from now than it is today.
https://www.axios.com/newsletters/axios-login-54cc6661-dcca-4651-bbae-f0af3059bd40.html?chunk=1#story1
Historic deal: Disney to acquire most Fox assets for $52.4 billion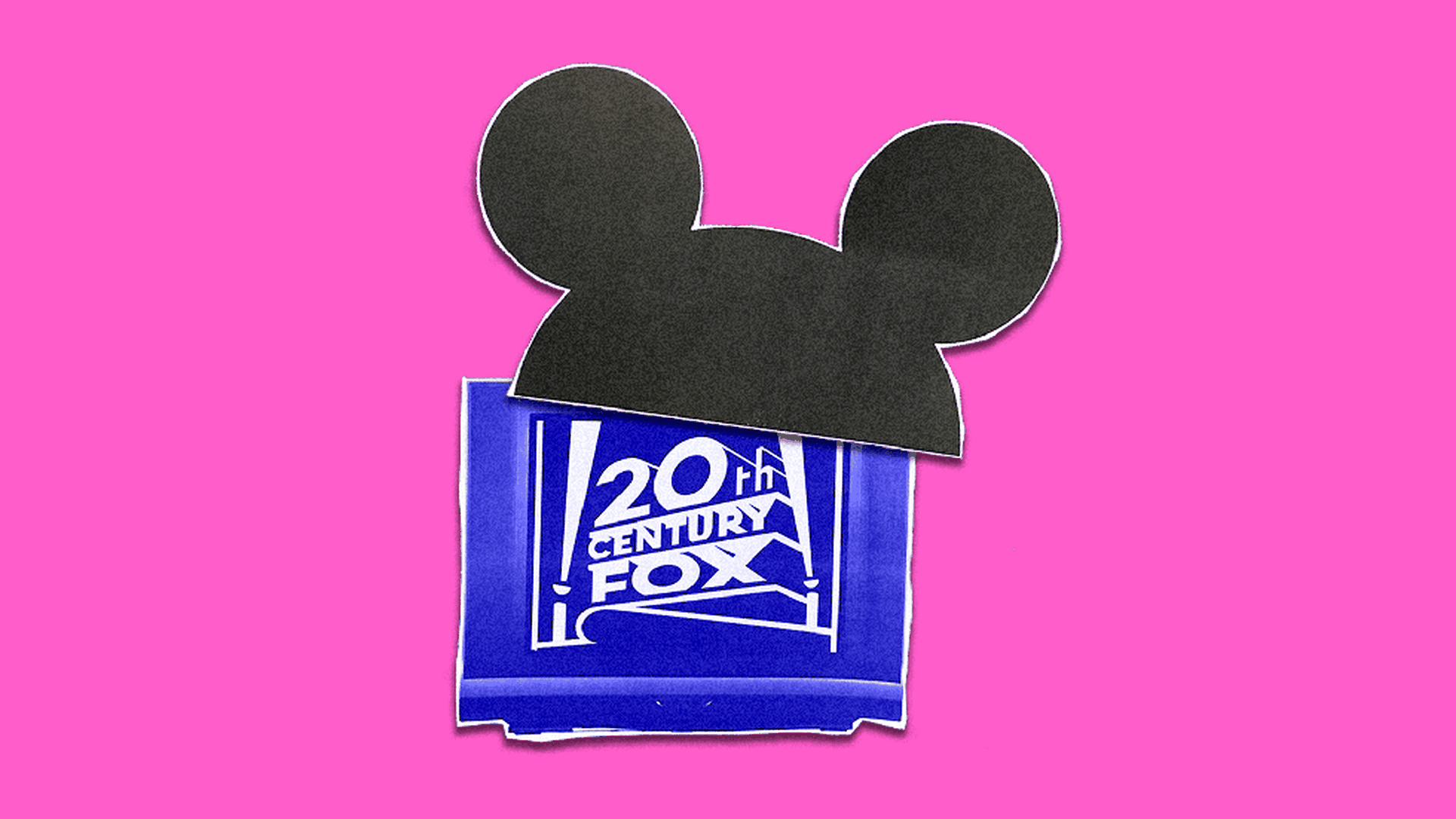 Walt Disney Company announced Thursday that it has agreed to acquire the entertainment assets of 21st Century Fox, including Fox's movie studio and entertainment television networks, as well as Fox's international TV assets, Axios' Sara Fischer and Dan Primack report.
Bob Iger will remain CEO and Chairman of Walt Disney through 2021, instead of 2019, as previously announced. Fox says it will create a "New Fox" brand that consists of highly-rated news, sports and broadcast businesses.
Why it matters: The deal would give Disney the scale to take on Netflix, but first it will need to convince regulators that it doesn't pose the same sort of monopoly risk as AT&T's proposed purchase of Time Warner.
https://www.axios.com/newsletters/axios-login-54cc6661-dcca-4651-bbae-f0af3059bd40.html?chunk=2#story2
The twilight of net neutrality rules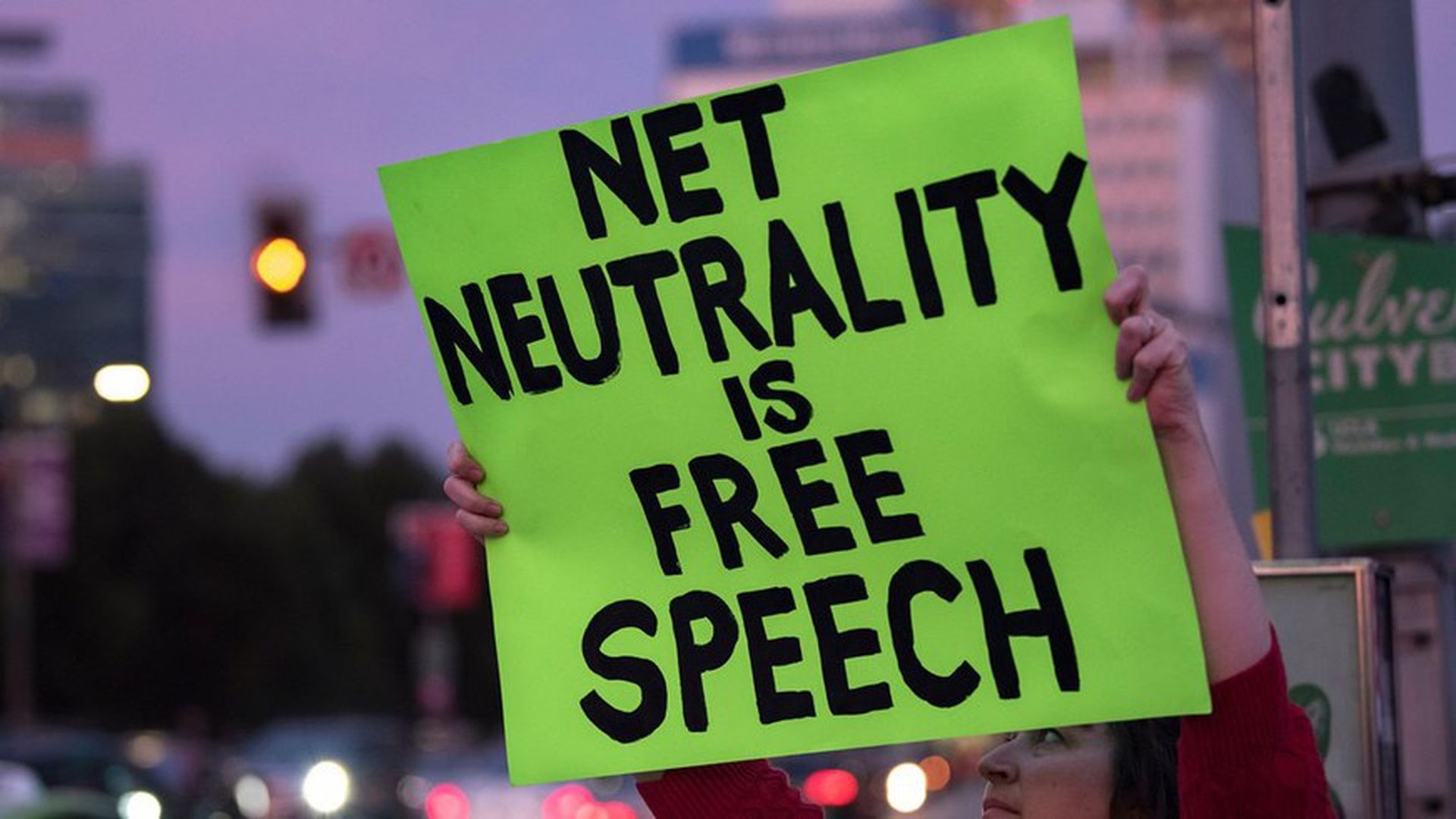 The FCC is expected to approve a plan today to repeal net neutrality rules that will let internet service providers give preferential treatment to some web content or block it entirely, Axios' David McCabe reports.
Quick take: People on all sides have their vision of what will happen next, but truthfully the impact on today's internet is unclear. The absence of rules theoretically permits providers like AT&T and Comcast to charge users more to access certain content or to charge companies like Netflix more to reach their customers faster than the competition.
What's next? The FCC is scheduled to vote today, despite calls from Democratic members and many interest groups to delay the vote. The repeal is expected to be approved, and will certainly be challenged in court. Some Democratic lawmakers have said they want to use the Congressional Review Act, which gives Congress a way to effectively veto regulations, to strike the repeal from the books. But that's unlikely to happen in a Republican-controlled Congress.
https://www.axios.com/newsletters/axios-login-54cc6661-dcca-4651-bbae-f0af3059bd40.html?chunk=3#story3
Microsoft aims to make Bing smarter with a dose of AI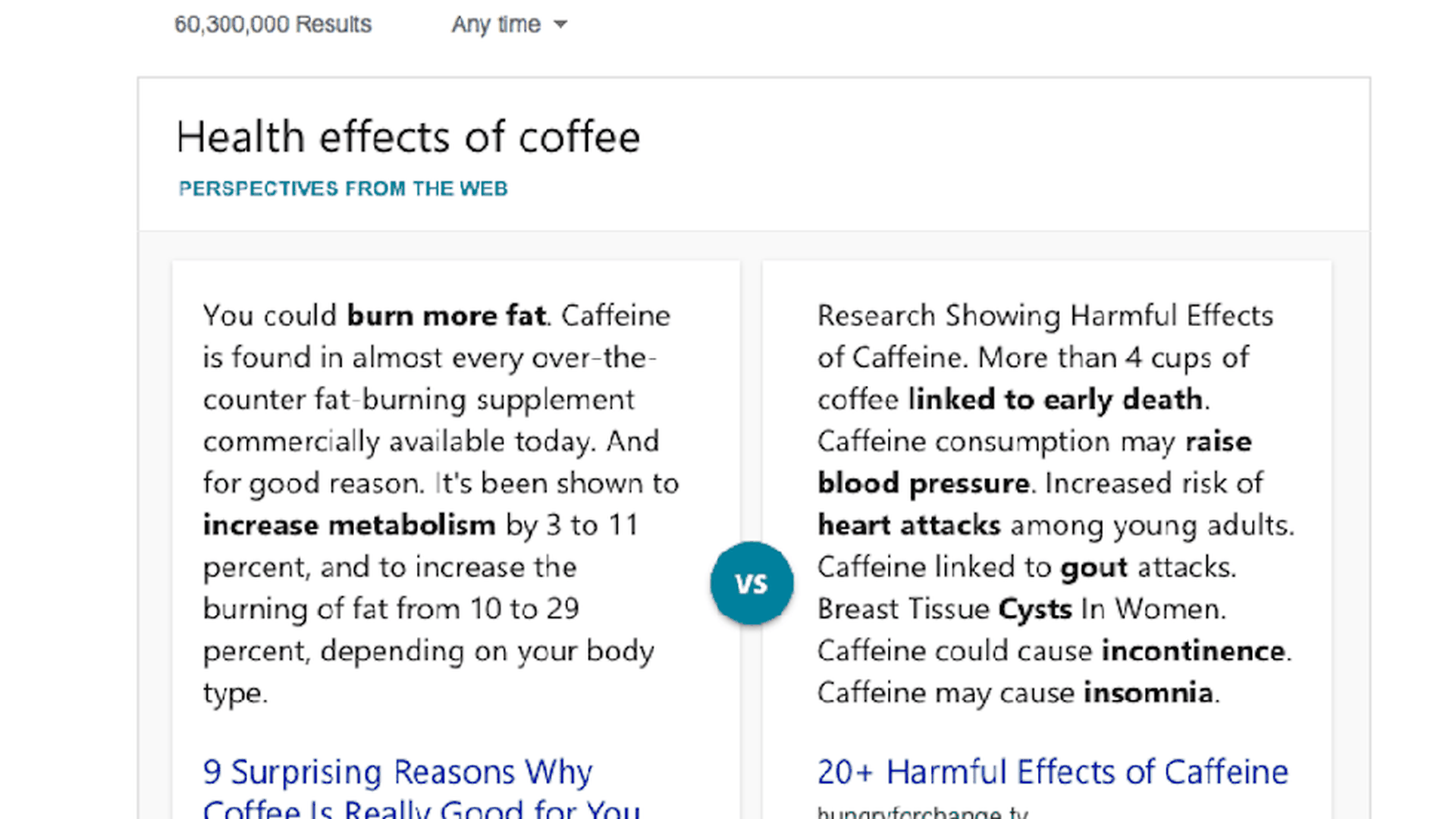 As part of a cavalcade of mostly AI-related announcements Microsoft made at an event in San Francisco on Wednesday, the company says it wants to make Bing more than just that thing that some people use to Google stuff.
What's happening: On Wednesday the company announced several moves designed to make its search engine a more useful tool.
In the AI arena, Microsoft is adding several interesting new categories of instant answers that combine data from multiple sources. Searching Bing for facts about a topic will serve up results from a range of sources, with footnotes clarifying what came from where.
Asking for an opinion on certain topic will prompt Bing to show arguments on various sides, or it can explain the difference between similar topics.
Quick take: The examples given were of the mundane variety, such as the health benefits of kale or the differences between pilates and yoga. But it's easy to imagine how it might be useful tackling thornier subjects as well.
Ask it anything: Separately, Microsoft is partnering with Reddit to more broadly surface data from the online community on Bing, including from its popular Q&A series, "Ask Me Anything."
https://www.axios.com/newsletters/axios-login-54cc6661-dcca-4651-bbae-f0af3059bd40.html?chunk=4#story4
Apple signs $390 million deal to lock down key AR component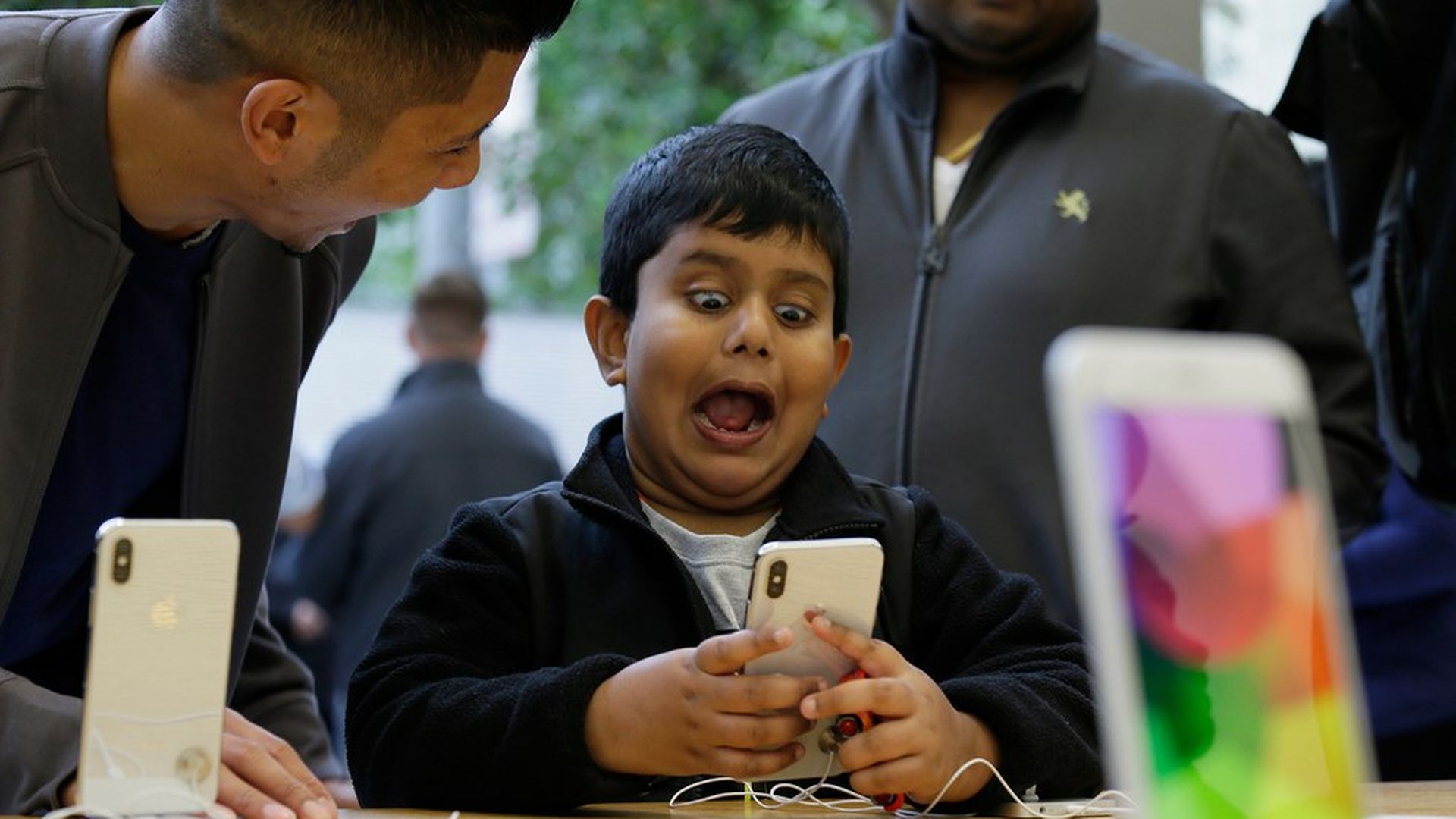 By putting nearly $400 million into Finisar, Apple is returning to a familiar and highly successful page in its playbook.
Why it matters: Finisar makes a key depth sensor for augmented reality, known as a VCSEL, used on the iPhone X. The move could help Apple expand use of the technology while limiting competitors' options.
The big picture: Though Apple has shied away from big acquisitions, the company has long been willing to spend significant money to lock down supply of a key component. Back in the iPod days, Apple managed to essentially freeze out rivals, first by controlling supply of the core tiny hard drive, and later by assuring favorable pricing and supply of flash memory.
Loup Ventures' Gene Munster notes that history seems to be repeating itself:
"Apple now has close relationships with the two leading VCSEL suppliers, Lumentum and Finisar," Munster said in a research note. "Given how capacity constrained both these companies are, Apple's investment shows the company is yet again doubling down on augmented reality. But more importantly, it locks down VCSEL supply, which will make it tough for other smartphone players to compete longer-term in AR."
More: A source tells Axios that this is not considered an equity investment. That's why Apple's press release refers to it as an "award," and reflects how its $1 billion Advanced Manufacturing Fund is much more of a strategic platform than a financial one.
https://www.axios.com/newsletters/axios-login-54cc6661-dcca-4651-bbae-f0af3059bd40.html?chunk=5#story5
Take Note
On Tap
Adobe reports earnings after the markets close.
The FCC is scheduled to vote on repealing its net neutrality rules (see above).
Trading Places
ICYMI
https://www.axios.com/newsletters/axios-login-54cc6661-dcca-4651-bbae-f0af3059bd40.html?chunk=6#story6
After you Login
A shelter for homeless LGBT youth, named for Golden Girls star Bea Arthur, is opening in New York.