This week has been a long month.
https://www.axios.com/newsletters/axios-login-4ed876e7-e063-4505-a8c5-11712c10c9f3.html?chunk=0#story0
Sandberg's turn to defend Facebook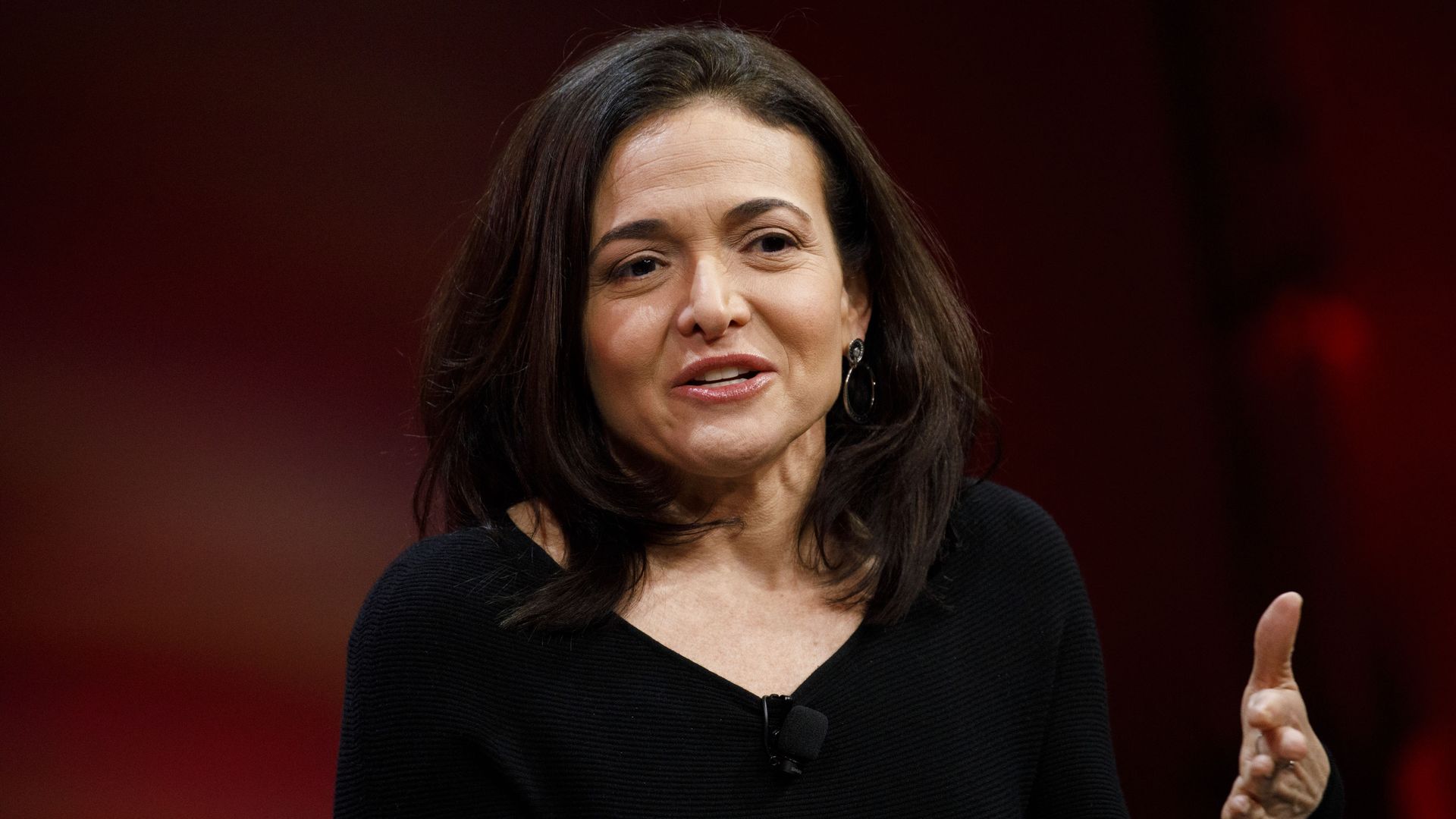 Wednesday was CEO Mark Zuckerberg's day with the media, while Thursday was all about COO Sheryl Sandberg. Sandberg did a host of interviews, including Bloomberg, BuzzFeed, the Financial Times and the "The Today Show" (which aired this morning).
What we're hearing: In large part, Sandberg reiterated the themes Zuckerberg hit the day before — we're sorry, we're committed to doing better and, oh yeah, we're sorry. However there were a couple interesting comments:
In the "Today" interview, Sandberg said that Facebook would have to charge to offer customers the ability to opt-out completely from targeted advertising. Plenty of people have called for this — it would be interesting to be able to see if they put their money where their mouth is. She also said they could've addressed Cambridge Analytica years ago and they will likely find more data breaches.
Sandberg told Bloomberg that Facebook doesn't believe it has violated the FTC consent order. Zuckerberg ducked this question Wednesday, saying that Facebook wants to do more than just meet the letter of the law.
"I take responsibility," Sandberg told BuzzFeed. "The buck stops with me." That's interesting largely because Zuckerberg said nearly the same thing. I guess Facebook has more than one buck.
The bottom line: I think Facebook has settled on its talking points. We can expect to hear a lot of the same next week when Zuckerberg appears before Congress. (I talked more about this on NPR's "Here & Now" on Thursday).
Meanwhile: It wouldn't be 2018 if there weren't also some fresh controversies.
Medical data from hospitals: CNBC reported that Facebook had been talking with hospitals about getting them to share patient medical data. The effort, which had been active as recently as a month ago, is now on hold, CNBC reported.
Retraction of old messages: TechCrunch also reported that Facebook has been removing older Facebook messages from Zuckerberg and other execs from their recipients' inboxes, citing corporate security. As TechCrunch points out, companies often limit how long they keep their own copies of email and other communications, but don't (and typically can't) delete the recipients' copies of messages. The revelation that Facebook took such action isn't sitting well.
Go deeper:
https://www.axios.com/newsletters/axios-login-4ed876e7-e063-4505-a8c5-11712c10c9f3.html?chunk=1#story1
Complaints on scooters piling up in San Fran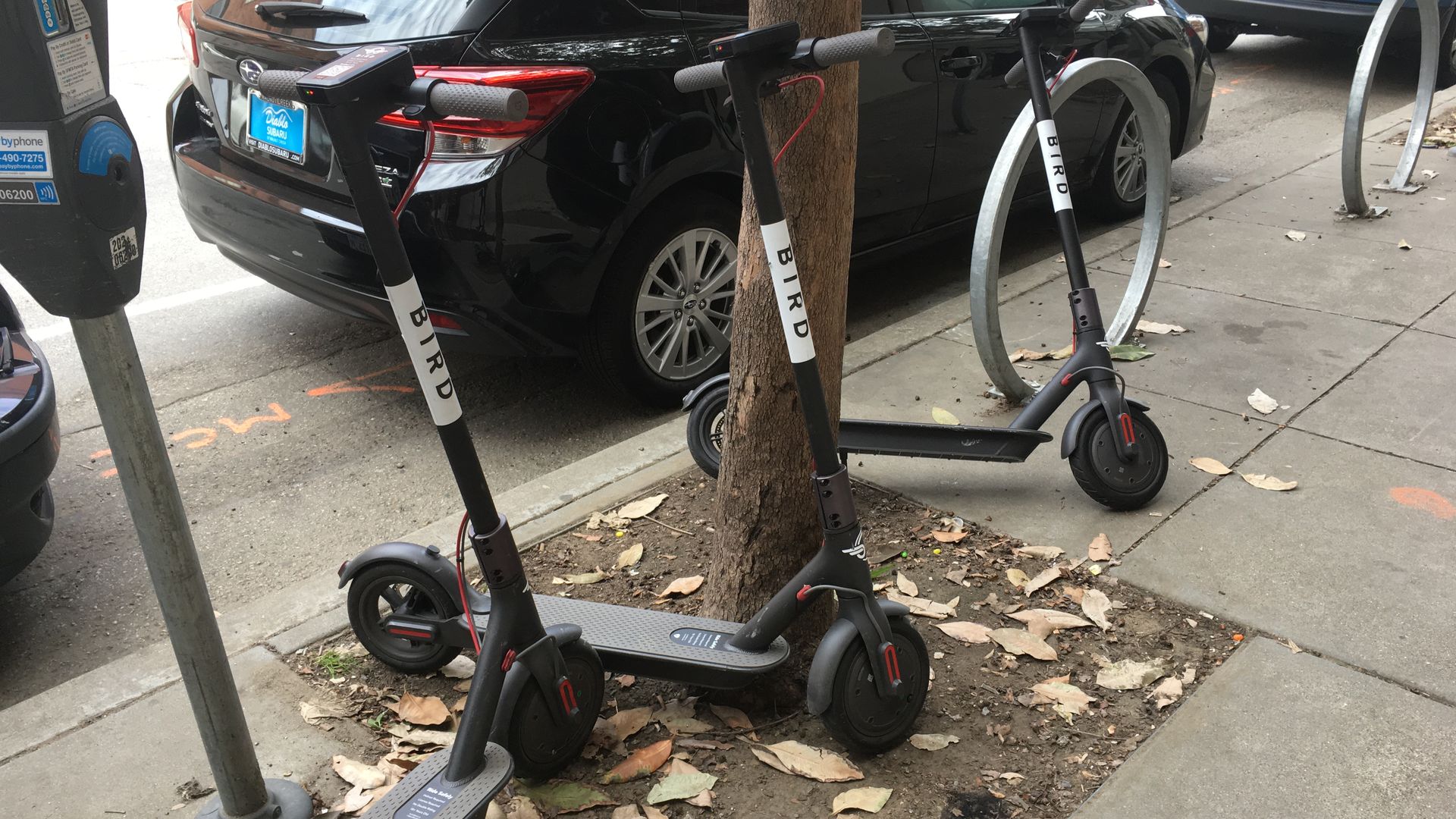 San Francisco officials are scrambling to come up with rules for the electric scooters that have taken over the city, Axios' Kia Kokalitcheva writes. In the meantime, scooters have started to pile up all over town as multiple startups battle to turn grown adults back into kids.
The scene: Around downtown San Francisco, it's hard not to spot electric scooters scattered on sidewalks or zipping people down the street. Some are green (LimeBike), some are black and white (Bird), others are black and orange (Spin).
The details: The scooters are typically rented via an app, with rides costing as little as a buck or two. The scooters are "dockless." meaning they can basically be left anywhere, which is exactly the problem. (San Francisco is considering regulations to keep them from being left on sidewalks.)
Also, they are supposed to be ridden only in bike lanes, not on sidewalks, but good luck telling that to all the man-children.
What people are saying: Many residents are annoyed that these scooters are littering their streets. Some call them a hazard; others simply roll their eyes at the latest tech industry trend turning their city into a lab.
But some, like San Francisco native and SF Examiner reporter Joe Rodriguez, are intrigued. This weekend, after several minutes trying to find an available scooter in Golden Gate Park with enough battery, Rodriguez took a short ride that ended in minor scrapes — though he still enjoyed it, according to a Facebook post.
Our take: We've seen this before, with the ride-hailing wars a few years ago. Once again, well-funded companies are having their way with a city in need of more transportation options, whose residents tend to embrace new services they can use via their smartphones. It may turn out to be a fad, but at least for now, we can enjoy this venture capital-subsidized convenience.
Go deeper: Curbed has a good explainer, including on all the rules no one is following.
https://www.axios.com/newsletters/axios-login-4ed876e7-e063-4505-a8c5-11712c10c9f3.html?chunk=2#story2
The long wait for a new Mac Pro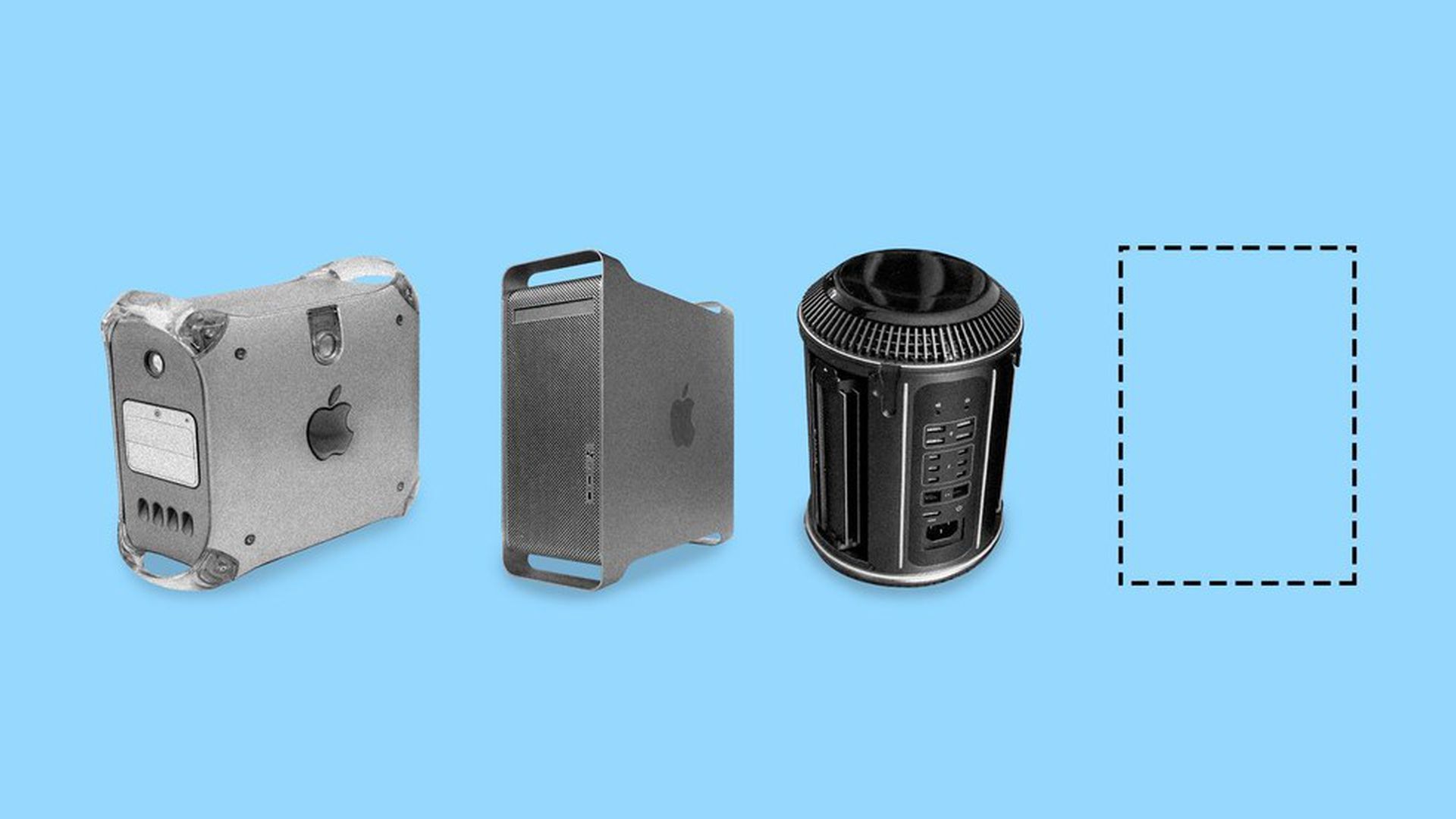 Apple revealed Wednesday that customers looking to buy the company's redesigned high-end desktop will have to wait until 2019, TechCruch reports.
"We want to be transparent and communicate openly with our pro community so we want them to know that the Mac Pro is a 2019 product," Apple senior director Tom Boger told TechCrunch. "It's not something for this year."
As TechCrunch points out, it also makes business sense for Apple to let professional customers know there isn't a new high-end desktop model coming. It could lead some to decide they want to get an iMac Pro or other existing model in the meantime.
Reactions: There was a ton of kvetching on Twitter. Here were a few of my favorite takes:
Steve Troughton-Smith: "As somebody who desperately needs a new headless desktop Mac, it's incredibly frustrating that Apple can't ship one. Apple's determination to create the 'perfect' Mac Pro instead of just shipping a damn box leaves us with no options. At this point I'd take a damn G5/DTK chassis."
Dr Drang (@drdrang): "Apple will be taking an extra year to design the only product in its lineup whose buyers don't care about its design."
Mark Gurman: "In addition to the Mac Pro, other things announced last year that still aren't out: the AirPower charging mat, iMessages in iCloud, and stereo mode + multi-room audio for the HomePod."
Interesting timing: If a recent Bloomberg report is correct, Apple could begin shifting the Mac to homegrown chips starting in 2020. That raises the possibility the new high-end Mac could end up being a swan song for Intel chips, as Troughton-Smith put it.
https://www.axios.com/newsletters/axios-login-4ed876e7-e063-4505-a8c5-11712c10c9f3.html?chunk=3#story3
Surprise: We're getting better at cybersecurity
Organizations are closing the skills and preparedness gap between hackers and themselves, improving a picture that's all too often painted as grim. That means we — at least those of us in the Western Hemisphere — are getting pretty good at cybersecurity, according to the latest numbers from one of the largest cybersecurity firms, Axios' Joe Uchill reports.
The bottom line: "It's strange to hear, but things are actually getting better," said Charles Carmakal, vice president at Mandiant, which released its yearly report yesterday. For all the high profile coverage of massive, often careless breaches, there's reason to think defenders are outpacing attackers.
https://www.axios.com/newsletters/axios-login-4ed876e7-e063-4505-a8c5-11712c10c9f3.html?chunk=4#story4
Take Note
On Tap
Trading Places
StubHub, which is owned by eBay, named Sukhinder Singh Cassidy, founder of theBoardlist, as its new president, per CNET.
Fortune writes that StyleSeat has added former Uber CEO Travis Kalanick to its board of directors, as well as Minted co-founder Melissa Kim.
ICYMI
https://www.axios.com/newsletters/axios-login-4ed876e7-e063-4505-a8c5-11712c10c9f3.html?chunk=5#story5