Axios Login
November 03, 2022
It was great to be back in Maples Pavilion last night to see the Stanford Women's hoops team in action (and the pre-game Fran Belibi dunk). Today's Login is 1,169 words, a 4-minute read.
🇺🇦 Situational awareness: Microsoft president Brad Smith announced that the company would extend free technology support to Ukraine throughout 2023.
1 big thing: Musk is managing Twitter Trump-style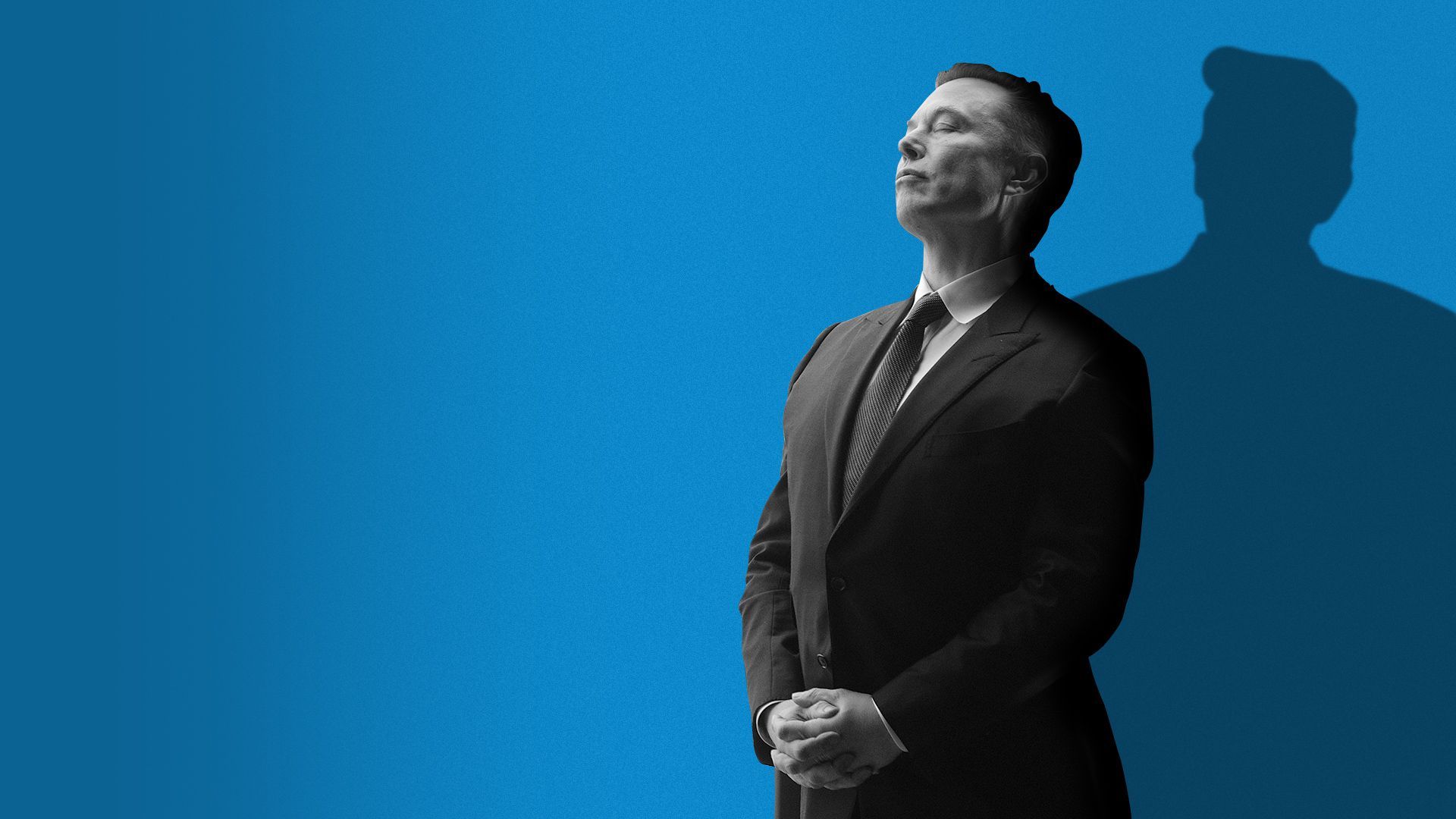 Elon Musk's chaotic new Twitter arrives with a distinct echo of Donald Trump's old White House, Axios' Scott Rosenberg reports.
The big picture: The world already knew that Musk's shoot-from-the-hip Twitter posting style recalled the former president's. Now it appears that Musk's management approach owes a debt to Trump as well.
Musk's first days as Twitter CEO have such a familiar feel because the world's richest man is leading his new company from the same playbook Trump used as he tried to change the U.S. government's direction after his 2017 inauguration:
Rely on an inner circle chosen for loyalty more than expertise;
Seize and hold the public's attention by rolling out new proposals and ideas on Twitter first before they've been widely vetted internally;
Keep the existing organization in a state of uncertainty and fear.
Why it matters: Trump achieved only a fraction of the goals he set because it's nearly impossible to turn around a gigantic organization by posting tweets.
Twitter, the company, is much smaller than the federal bureaucracy. But Musk is likely to get no further than Trump did if his leadership-by-tweet isn't accompanied by tenacious and coherent internal planning.
That could be difficult for someone who changes his mind in public a lot and is also the CEO of four other companies.
Between the lines: For Trump-detesters, watching Musk's leadership approach in action can feel like a reopened wound or a recurring nightmare.
Trump fans angered by Twitter's ban on the former president have been cheered by Musk's promises to restore "free speech." But Musk says it will be weeks before anyone's ban is lifted.
Yes, but: There are big differences between Trump and Musk, too.
Musk really is the world's richest man, whereas the extent of Trump's wealth has always been a subject of dispute, further clouded by his secrecy.
Musk is a veteran leader in business with success running companies like Tesla and SpaceX, whereas Trump took the presidency with zero government experience.
Musk has no limit on his term and no re-election schedule, nor does he face a threat of impeachment — though he still needs to win over users, court advertisers and show his investors positive results.
Also unlike Trump, Musk actually replies to other users on Twitter and seems to enjoy the site.
Be smart: Tweets move at the speed of electrons, but actual change to products and organizations happens more slowly.
Our thought bubble: Until Musk's team announces concrete plans or ships actual features, the rest of us are well advised to watch what they do, not what they say.
In this, too, Musk's management resembles Trump's presidency, which was much better at announcing broad new policies than codifying and implementing them.
What to watch: Trump made a practice of ignoring his own advisers and cutting out experts. It remains to be seen who will have Musk's ear and how he will make decisions at Twitter.
Trump also used the White House as an asset to leverage advantages for his other assets (most famously, hotels and golf courses). Musk is also known for blurring the boundaries between the companies he owns.
He's already drafted Tesla engineers to assess the work of Twitter's developers. Critics have suggested that Tesla's business interests in China could sway Musk's decisions about content on Twitter.
The bottom line: When the tweeting stops, a leader still needs managers and employees to go and make things happen. To do that, they have to understand and embrace a plan — and maniacal public improvising only gets in the way.
2. Twitter expects layoffs, back-to-office order
Musk's Twitter, which is expected to lay off a third or more of its staff as soon as Friday, also plans to require its remaining staffers to return to physical offices full time, sources tell Axios' Sara Fischer and me.
Why it matters: The move is a sharp reversal of Twitter's current policy of letting employees work remotely on a permanent basis, and sources inside the company say that many employees can't or won't be willing to relocate, resulting in additional attrition beyond the layoffs.
Workers who were hired remotely during the pandemic will have only a short time to decide whether they will relocate to be near a Twitter office, one source said, adding they will have a bit longer — perhaps as little as 60 days — to actually relocate.
Details: The layoff plan being discussed would announce the cuts to all employees via a Friday email, with workers learning via a follow-up email whether they still have a job, the source said.
Musk originally wanted to conduct layoffs last week, sources said.
Be smart: Musk is known to quickly change his mind on major decisions, which could happen with both the layoffs and the back-to-the-office plan.
3. Exclusive: 1Password acquires passkey startup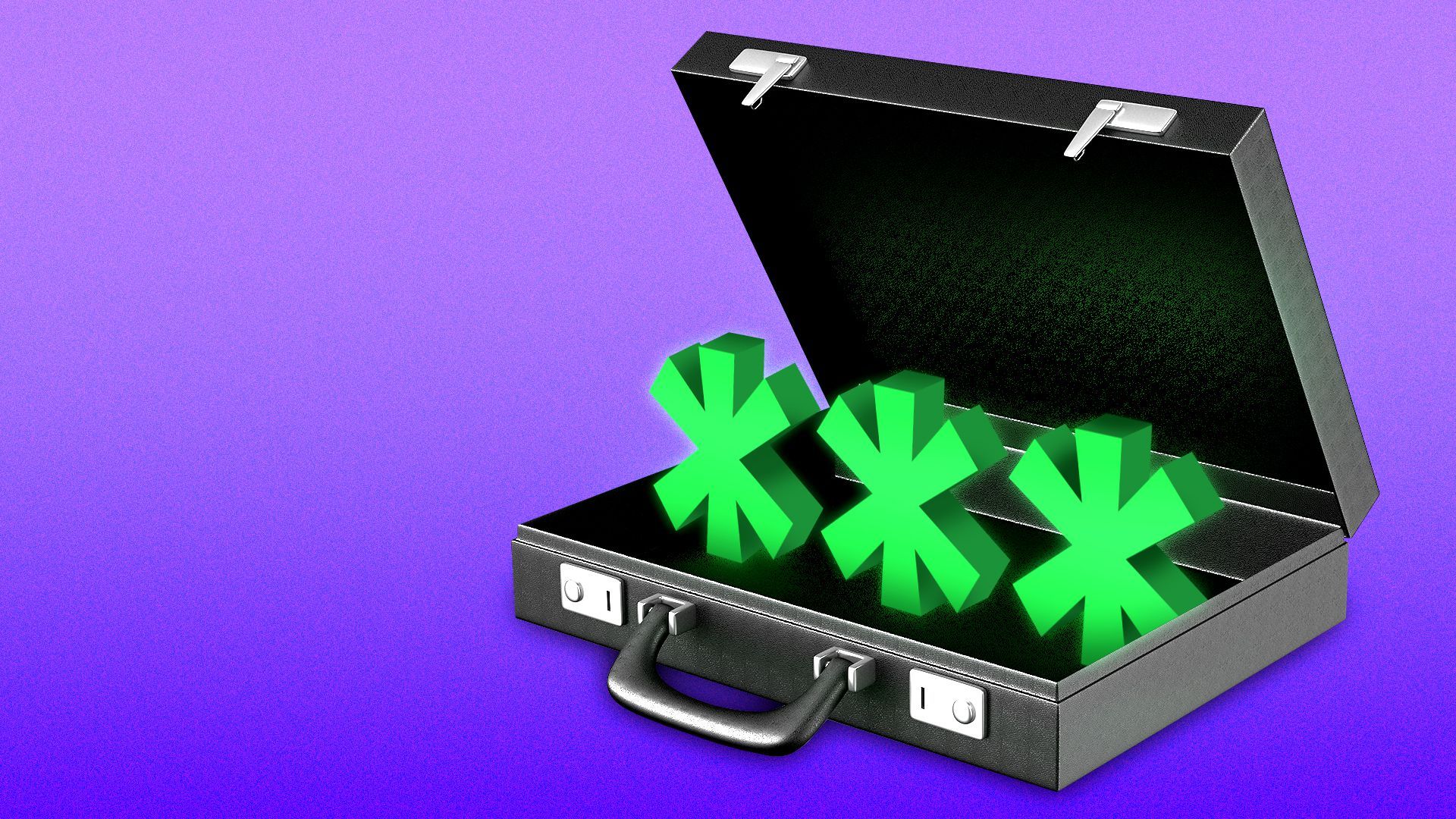 1Password is preparing for a password-less future by acquiring Austin-based ID authentication startup Passage, the company first told Axios Codebook's Sam Sabin.
Why it matters: The acquisition, which will be announced later today, will allow the widely-used password management platform to build tools for consumers and businesses to manage passkeys, a popular alternative to phrase-based passwords.
The big picture: The cybersecurity industry has been doubling down in recent years on ways to ditch passwords. 82% of data breaches start because of human error, like poor password hygiene, according to Verizon.
Companies like Apple, Microsoft and Google have started supporting passkey logins, which allow people to log into their accounts using biometric data or device PINs tied to their phones or laptops.
Details: Passage builds tools that allows developers or businesses to build passkey capabilities on their websites or applications. It has about 1,000 clients using its tools now who will carry over to 1Password.
The companies did not disclose how much 1Password is paying for the acquisition.
Sign up for Axios' cybersecurity newsletter Codebook here.
4. Take note
On Tap
Trading Places
DataOps cloud provider Y42 has hired Salesforce and Microsoft alum Jules Cantwell as its new president, with former Cask marketing chief Max Herrmann joining as senior vice president of marketing.
ICYMI
5. After you Login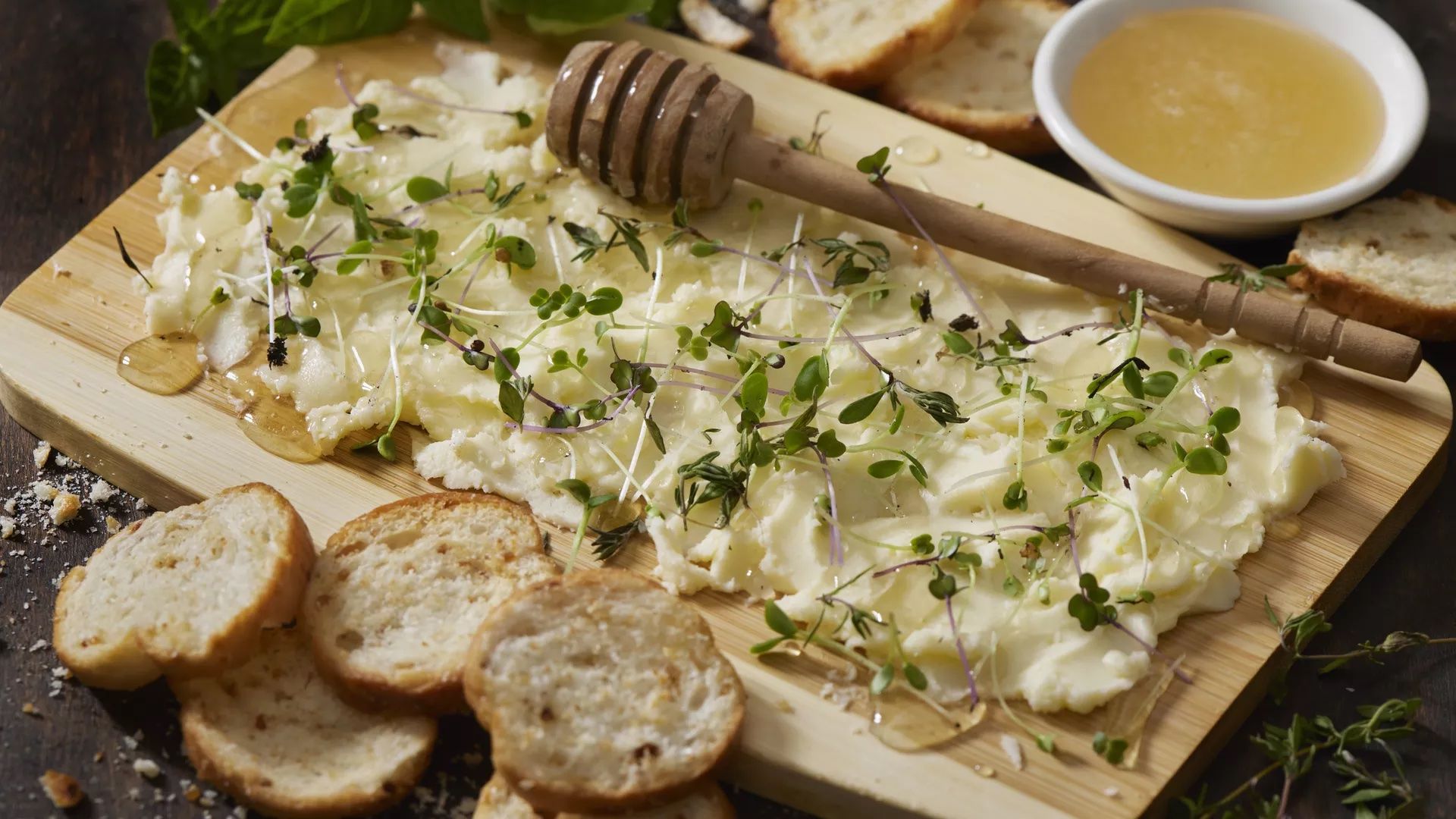 What hath TikTok wrought? Land O'Lakes says its U.S. sales for sticks of butter rose 7.6% in the four weeks following the mid-September debut of a social media clip on the "butter board" concept that went viral, Axios Twin Cities' Torey Van Oot reports.
Thanks to Scott Rosenberg and Peter Allen Clark for editing and Bryan McBournie for copy editing this newsletter.