It's good to be back in the Bay.
https://www.axios.com/newsletters/axios-login-422e0bf6-2640-4b01-945d-54da1d2fd72c.html?chunk=0#story0
The idea behind Samsung's Bixby isn't so crazy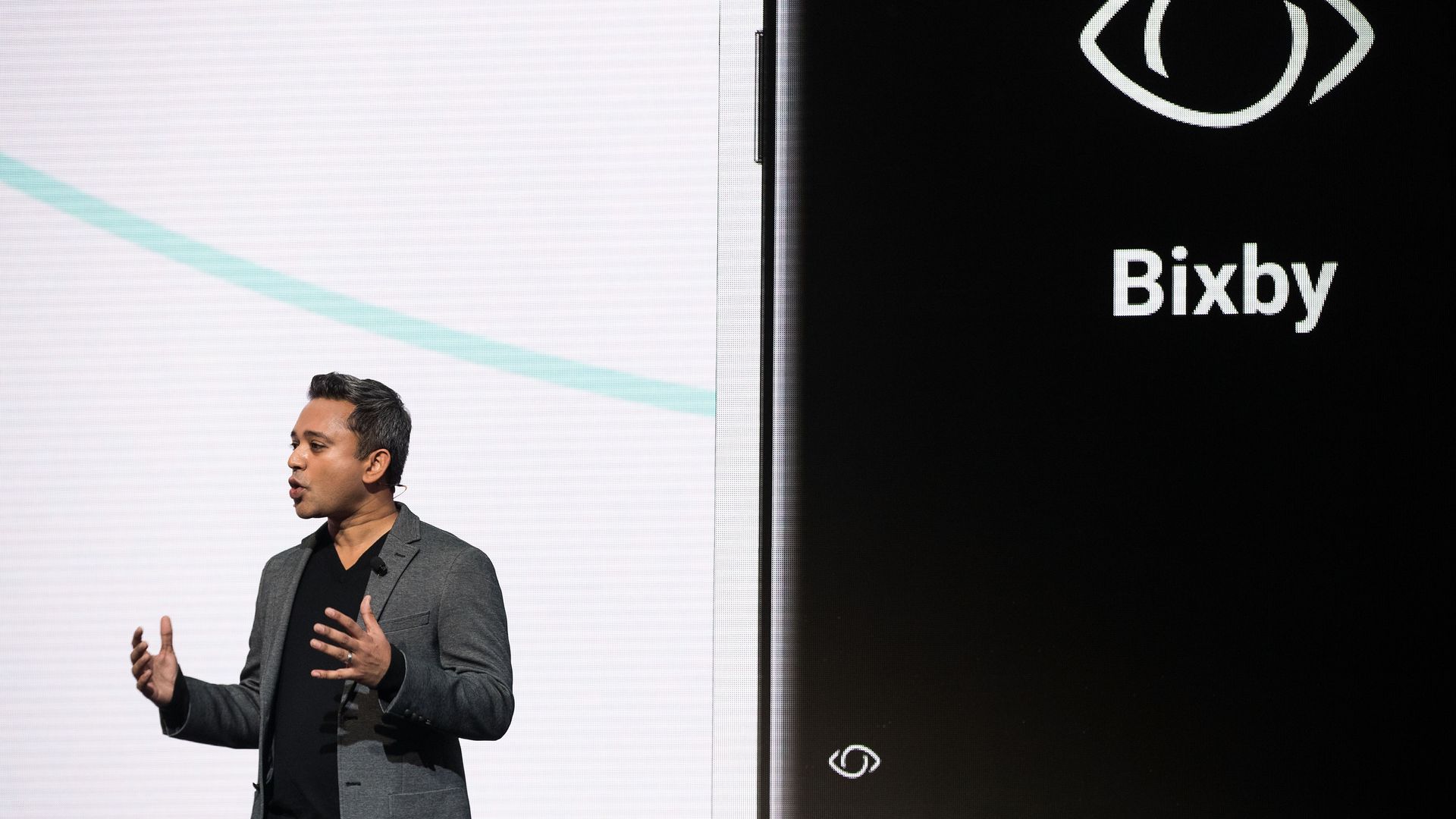 I'm not saying that Samsung will be successful with its Bixby voice assistant. In fact, I believe it faces a steep uphill battle. But I also think the underlying concept makes sense.
Why? While Amazon's Alexa and Google's Assistant are aimed at providing a voice assistant for a wide array of duties, Bixby is designed to be a more effective way to do the task at hand, whether that is setting up a TV or navigating the apps on a modern smartphone.
The logic: Swiping and tapping made sense for a lot of early phones, just as a numeric remote worked for TVs. But as electronics get ever more complex, a voice interface can be significantly more efficient than menus or buttons.
The challenge: Much as it wishes it were otherwise, Samsung's history in software and services is filled with far more misses than successes.
Samsung's take: I spoke with Samsung North America CEO Tim Baxter at CES about the effort to expand Bixby into more than Samsung's high-end phones.
Samsung might expand Bixby into new categories of devices, like a rumored speaker, but Baxter says the focus is on incorporating Bixby into its existing categories — TVs, appliances, phones and cars (via its Harman acquisition). "We think that's the sweet spot for us. That will open up other opportunities."
Next up: Samsung on Wednesday invited reporters to a Feb. 25 event where it is expected to launch its Samsung Galaxy S9. That's likely to be the next chapter in the Bixby story, with new capabilities from Samsung and partners.
Go deeper: Read the full story here, including more comments from Baxter.
https://www.axios.com/newsletters/axios-login-422e0bf6-2640-4b01-945d-54da1d2fd72c.html?chunk=1#story1
Scoop: San Jose mayor quits FCC advisory panel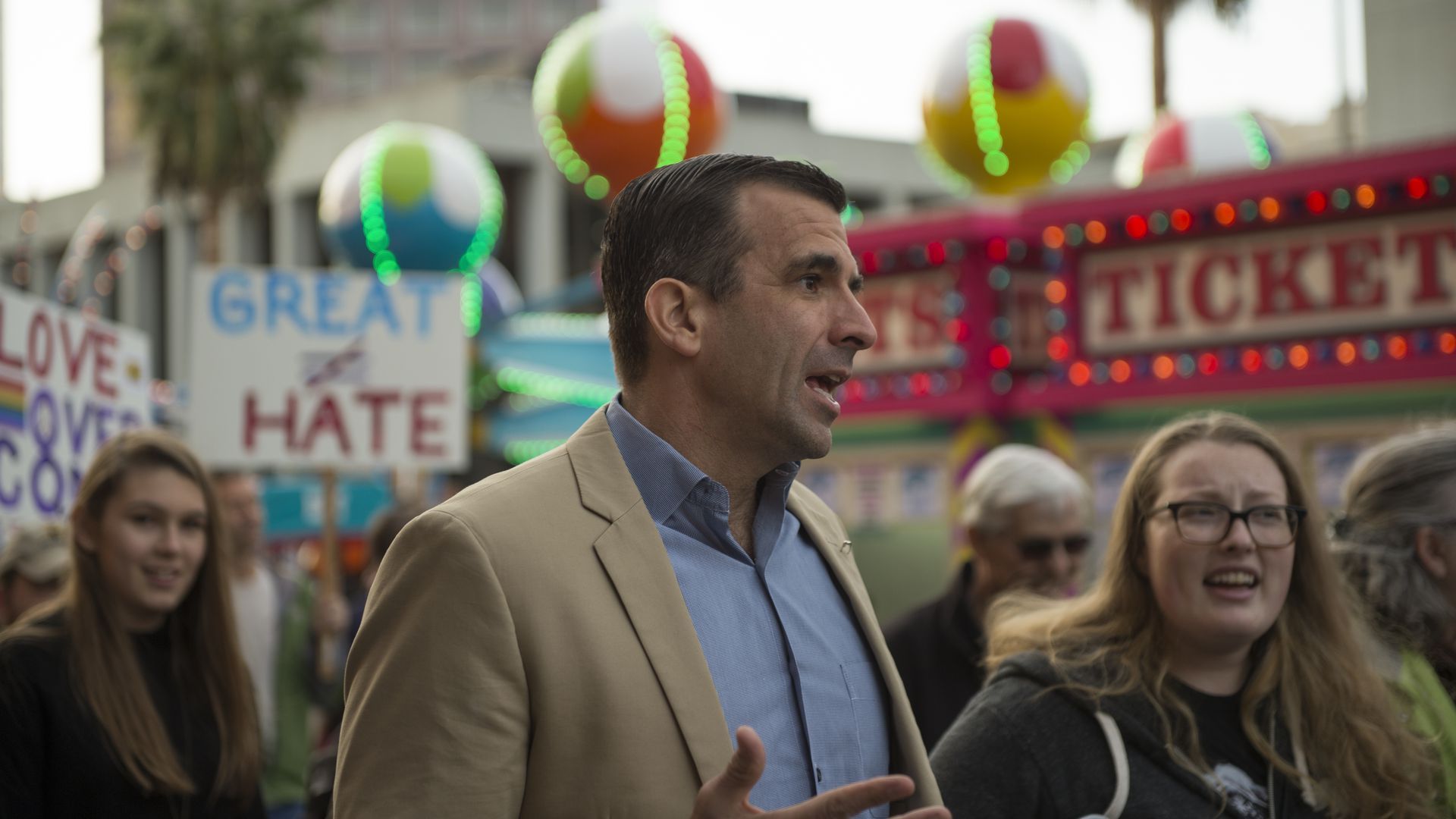 San Jose Mayor Sam Liccardo resigned today from a panel that advises the Federal Communications Commission on broadband deployment, Axios' David McCabe reports.
What's happening: Liccardo, a Democrat, alleges that the committee is dealing internet service providers "a very favorable hand" of policy recommendations.
"It has become abundantly clear that despite the good intentions of several participants, the industry-heavy makeup of BDAC will simply relegate the body to being a vehicle for advancing the interests of the telecommunications industry over those of the public."
— Liccardo says in his resignation letter
Why it matters: The Broadband Deployment Advisory Committee (BDAC) is a key element of Republican FCC chairman Ajit Pai's priority of making sure broadband internet reaches all Americans. The FCC didn't have a comment when reached by Axios on Thursday morning.
Don't forget: It could be politically advantageous for a Democrat like Liccardo — who is running for re-election — to resign from the panel. Pai has become a more high-profile target of criticism from the left since the panel was formed last year. Liccardo says politics didn't play a role in his decision to resign.
https://www.axios.com/newsletters/axios-login-422e0bf6-2640-4b01-945d-54da1d2fd72c.html?chunk=2#story2
Amazon: How big is too big?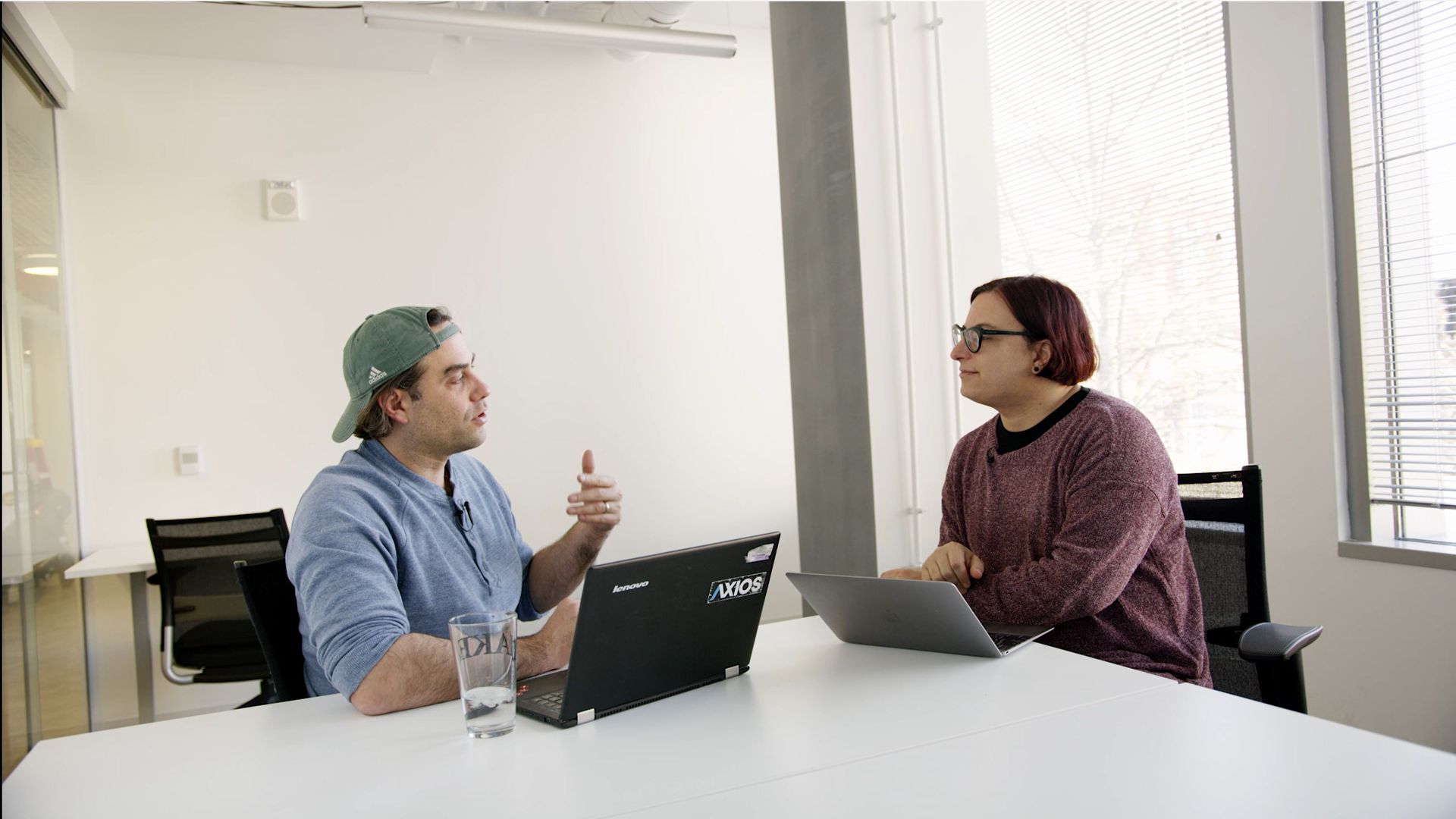 When we were both in D.C. last week, Axios' Dan Primack and I took the opportunity to sit down and discuss the outlook for some of the biggest companies in tech. And our video team decided to record the whole thing.
Here's what we had to say about Amazon.
The bottom line: A big point of discussion was at what point regulators might decide Amazon has gotten too big.
https://www.axios.com/newsletters/axios-login-422e0bf6-2640-4b01-945d-54da1d2fd72c.html?chunk=3#story3
Senate bill would allow up to 195,000 H-1B workers per year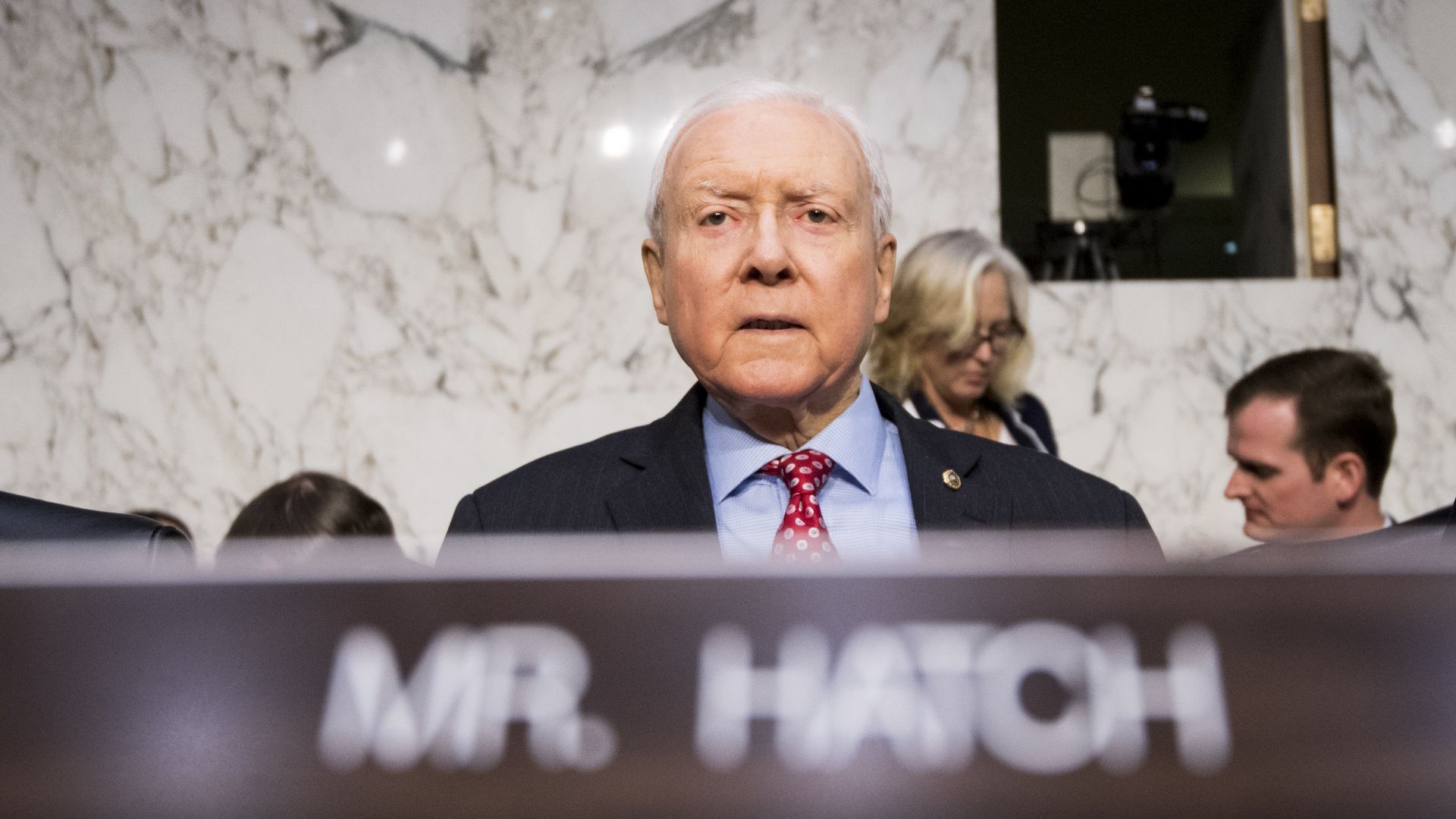 Sen. Orrin Hatch (R-Utah) is expected to re-introduce his bipartisan immigration bill "I-Squared" on Thursday, Hatch's spokesperson confirmed to Axios. The bill would expand the cap on high-skilled worker visas (H-1Bs) per year to 195,000, Stef Kight reports.
Why it matters: This is another big immigration topic in the middle of heated debates over what to do with DACA. The Trump administration has made several efforts to crack down on the H-1B program, but so far, high-skilled worker visas have been left out of DACA and other immigration negotiations.
Political drama: Sen. Chris Coons (D-Del.) backed the bill in 2015, but has not signed onto the bill this time. However, the bill included Coons' edits, two industry sources told Axios, enabling him to add his name later after the DACA excitement wears off. Coons' office has not replied to requests for comment.
Stef has more, including the key components of the bill, here.
https://www.axios.com/newsletters/axios-login-422e0bf6-2640-4b01-945d-54da1d2fd72c.html?chunk=4#story4
Take Note
On Tap
Trading Places
Former Hewlett-Packard Enterprise and eBay CEO Meg Whitman took a gig as CEO of a new Jeffrey Katzenberg-backed media startup.
Snap product VP Tom Conrad is leaving the company — and leaving the tech industry per TechCrunch.
ICYMI
https://www.axios.com/newsletters/axios-login-422e0bf6-2640-4b01-945d-54da1d2fd72c.html?chunk=5#story5