Don't be greedy. Share Login with someone you love (or kinda like). Feel free to forward this email or tell your friends to sign up here.
Q&A with Facebook AI chief Yann LeCun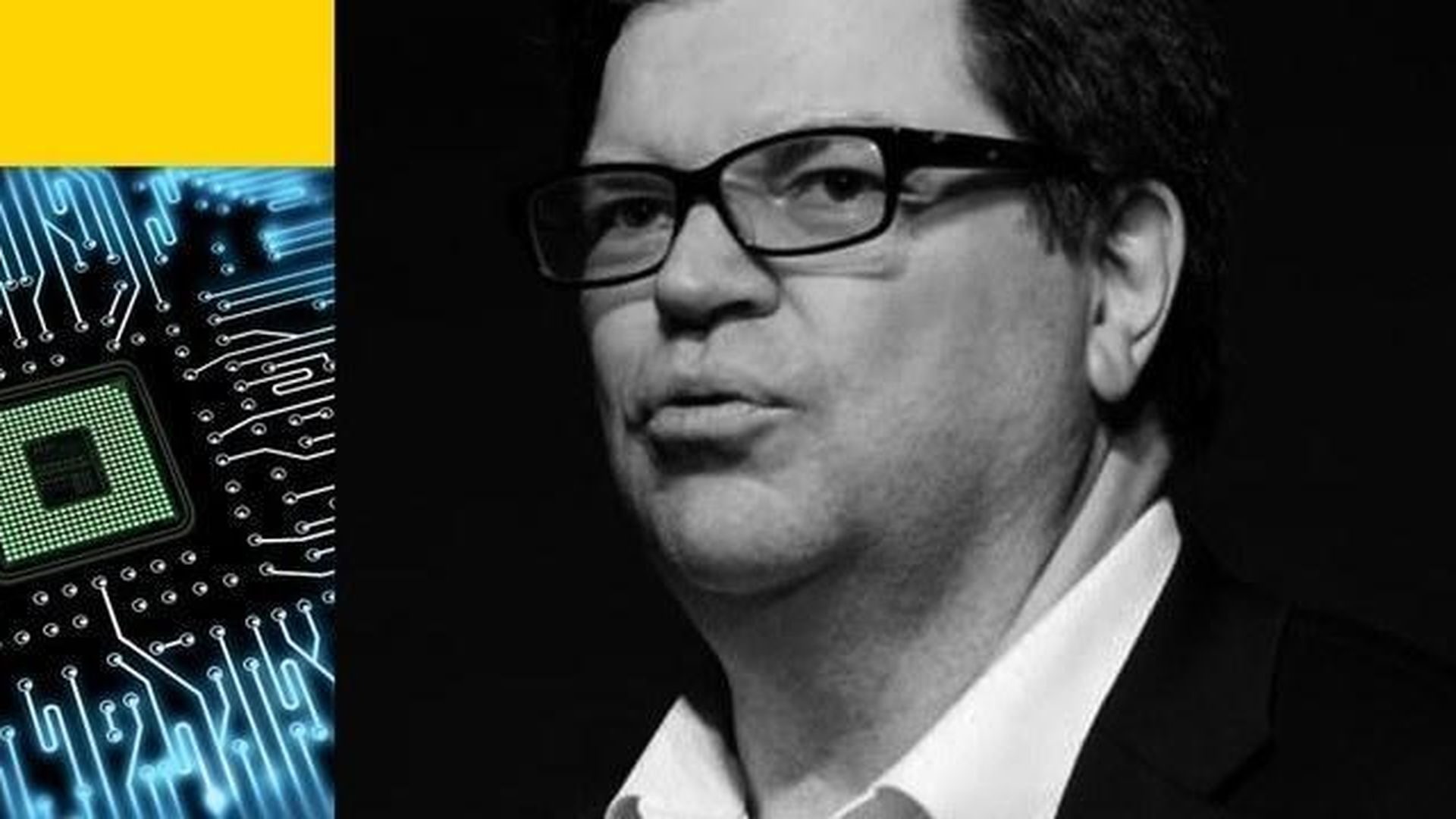 Axios had a chance to catch up with Yann LeCun, the head of Facebook's artificial intelligence lab, after his talk Wednesday at the Future Labs AI Summit. In short, LeCun says AI will make us all richer, but that society must regulate the technology through broad, public consensus.
Here are some of his other key points:
On the effects of artificial intelligence on the economy and jobs:
There's no question that there's going to be a lot of beneficial effects of wide deployment of AI on the economy. You'll have safer cars, more personalized medicine — medical imaging will be revolutionized. It will save lives and increase overall wealth. The next question is: How is that wealth going to be distributed? When you have a rapid technological advance, you tend to see an increase in a concentration of wealth. AI is no different, it's just one contribution to accelerating technology, and so that question needs to be asked. A lot of politicians are refusing to recognize that this is a question to be addressed.
On the most exciting applications of artificial intelligence:
Health care will be one of the most important. It will begin in radiology and dermatology — there are prototype systems we have right now that work pretty well that can diagnose skin ailments, for example. The quality of health care will increase — we just have to figure out how make it widely accessible.
On whether machines will, in fact, take over the world:
We have a lot of checks and balances built into society to prevent evil from having infinite power. Most companies are not either working for good or evil — they're just maximizing profits. But we have all sorts of rules and laws to prevent our economy from going haywire. It will be the same thing for AI. Learning to build AI systems that are safe — not because they're going to take over the world, but because you want them to work reliably — is going to take some time, similar to how long it took people to figure out how to build airplanes that don't crash.
For more, check out Christopher Matthews' full interview with LeCun.
Charting it: Mac malware is on the rise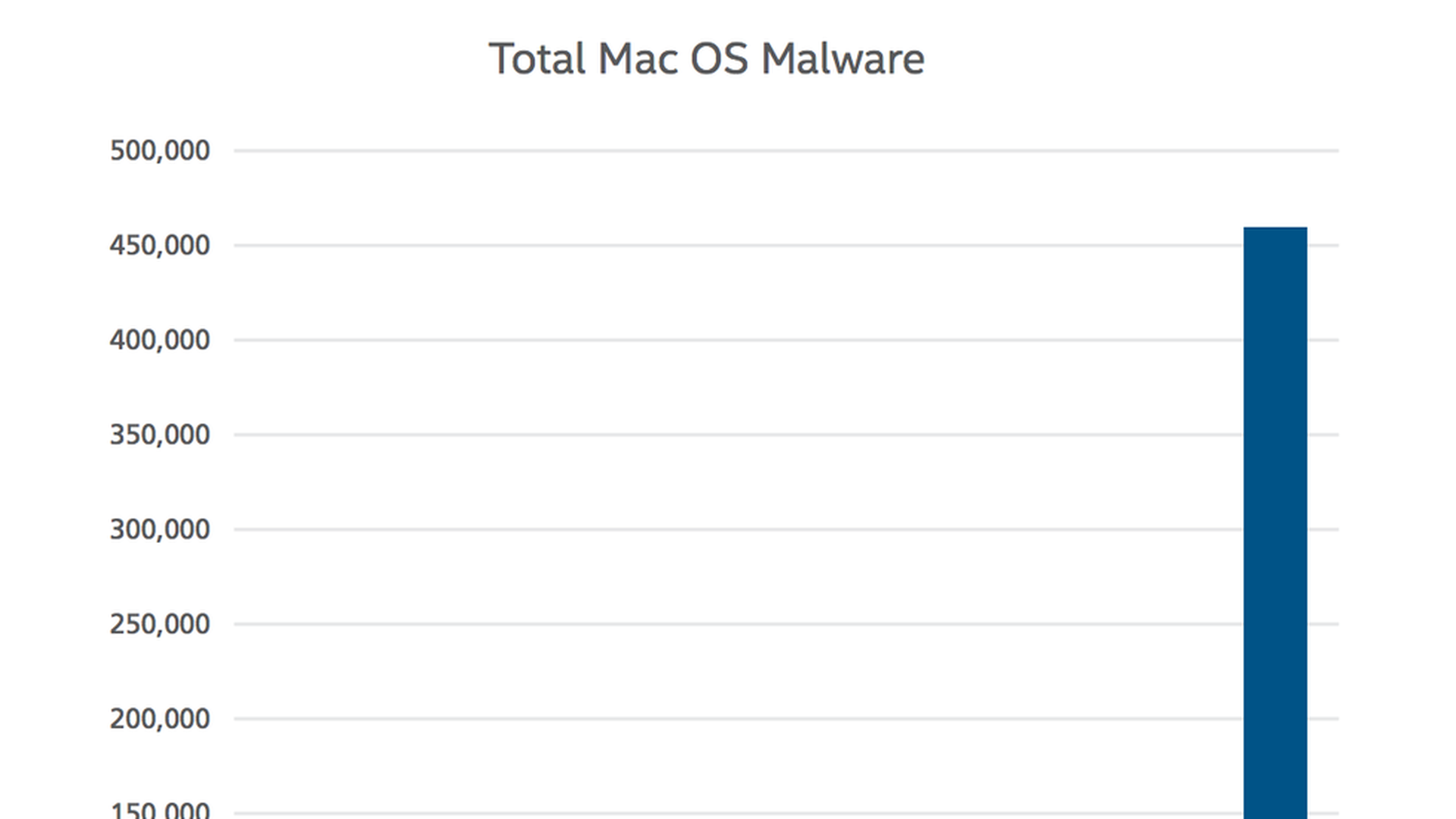 In a new report on internet security to be released today, McAfee found that overall malware and mobile malware have finally leveled off and started to decline, while Mac OS-related malware rose sharply in the fourth quarter of last year (albeit off a small base.)
By the way, McAfee announced this week that it had completed its spin out from Intel to become an standalone company again.
Comcast is finally ready to talk about its cell service plans
After years of planning, Comcast is nearly ready to launch itself into the cell service business. The cable giant is hosting a webcast on Thursday at 9 a.m. Eastern to detail its plans. To be clear, the company isn't building its own cellular network, but rather tapping its own vast Wi-Fi network and an existing deal that lets it resell service from Verizon.
Among the details to watch for:
How much does Comcast focus on price vs. any other differentiator
What is its level of device support.
Disclosure: Comcast is an investor in Axios through NBC.
Tech talent hubs outside the U.S.
If U.S. immigration rules tighten, some companies may look at setting up offices outside the country to take advantage of engineering and other technical talent around the world. HackerRank, a recruiting platform that matches developers with open jobs, analyzed nine factors (including salaries, cost of living and internet speeds) to find the next global hot spots for tech talent.
The top 5 emerging engineering hubs:
Singapore
Poland
Taiwan
Finland
New Zealand
Quick take: Just as people are talking about the next domestic tech havens outside of Silicon Valley and New York City, companies often are open to exploring international options to meet their engineering and business needs. But tech companies are also drawn to countries like Germany, India and Israel that have established tech ecosystems to draw from — something these emerging markets lack.
How digital advertising became a total mess
Because so much advertising and content is automatically distributed, the digital supply chain has become confusing and messy, lending itself to more ad fraud, malware, extremist content and fake news.
Axios' Sara Fischer takes a look at some possible solutions being tossed around:
Start over: Several premium publishers (CBS, ABC, Vox, etc.) are teaming up to create a private marketplace where they can recreate a cleaner version of the system through a non-profit called TrustX.
Build a new network: Other publishers have discussed using Blockchain (the technology behind Bitcoin) to create their own transparent ad networks.
Create financial incentives: Speaking at an advertising law policy conference in Washington last week, former Subway CMO Tony Pace said the industry should place more importance on brand value as a part of financial reporting to incentivize everyone to clean up the system.
Cut the crap: There's a movement by publishers to only run ads on trusted websites, which could incentivize other sites to clean up their content and stop publishing click-bait. Chase, for example, cut the number of sites they advertise on by almost 99% from 400,000 to 5,000 and got the same results.
Take Note
On Tap: Salesforce is holding an event Thursday morning at its nearly completed office tower in San Francisco....Transportation startup Hyperloop One is in D.C. today; at the Newseum in the morning, it will unveil the proposed routes for the first Hyperloop systems in the U.S. , while in the afternoon it will brief Congress members and staff.
Trading Places: Instacart operations VP Mike Swartz has left the company, according to TechCrunch; Swartz joined from Amazon last year.
ICYMI: The Verge lays out a not unreasonable worst case scenario where Verizon takes on Google by tapping all the personal data it has on its customers to serve up even more targeted advertising.... A study by Hired finds that black women in tech earn 79 cents for every dollar earned by a white man. Other women, ethnic minorities and LGBTQ people also earned less than their straight, white male counterparts....Augusta National, home to Golf's Masters tournament, has no plan to ease up on its all-out ban on smartphones.
After you Login
This guy built a replica of a classic Mac using Legos, a Raspberry Pi computer and an e-Paper display.
Yes, we really want one of those little Lego Macs too.