It's been a couple weeks in San Francisco, so it's time to hop on a plane. This time I am headed to D.C. to hang out with my fellow Axians (Axiosites, Axizens?) I'll be holed up in meetings much of Wednesday and Thursday so I could really use your tips. Just hit reply or drop a note to ina@axios.com.
https://www.axios.com/newsletters/axios-login-348450ab-5437-41ca-b9a9-0682c972c08a.html?chunk=0#story0
Microsoft CEO Nadella opens up via book (and tour)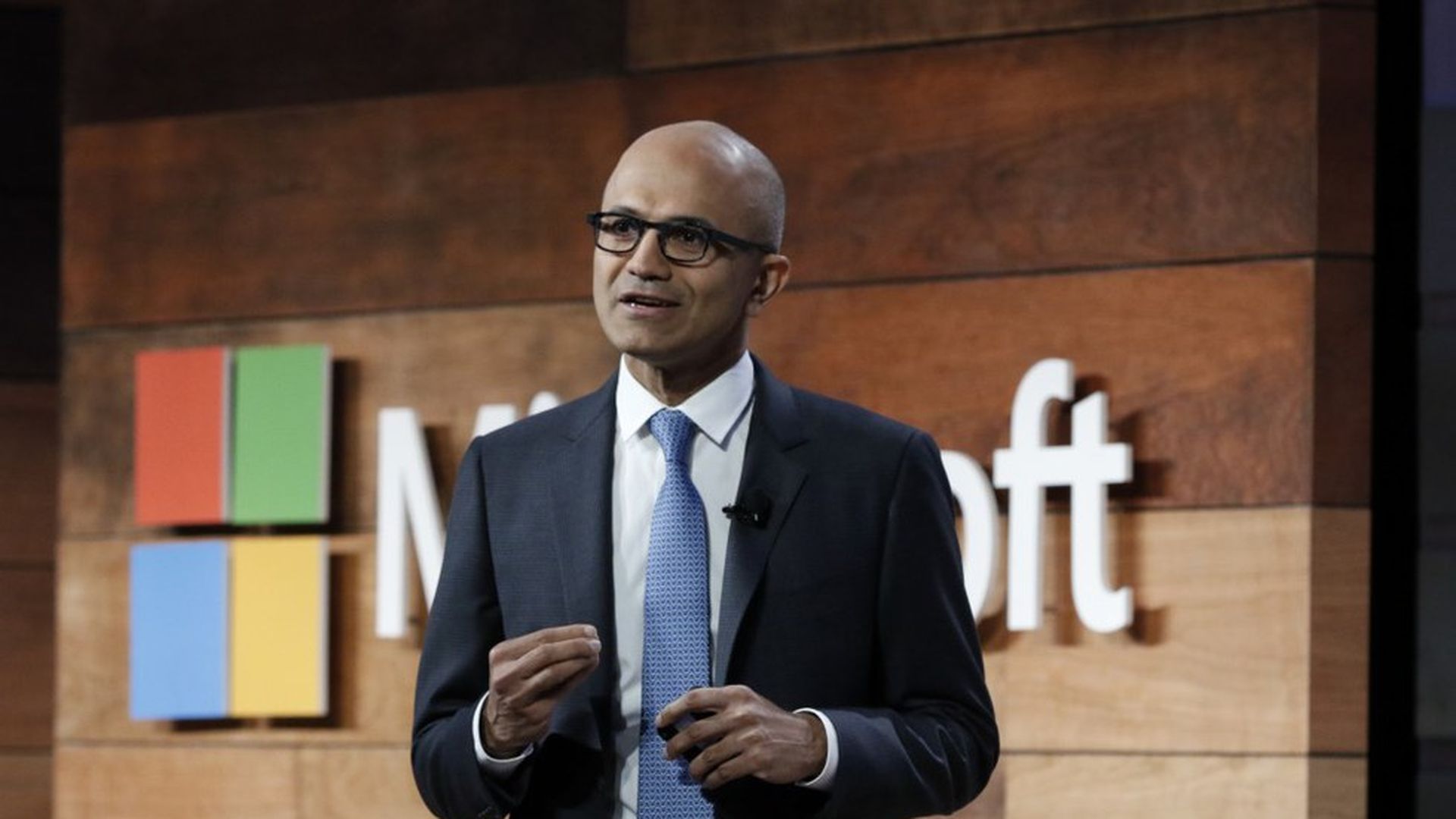 If it seems like Satya Nadella was all over the media on Monday, it's not your imagination. The Microsoft CEO has a new book out — "Hit Refresh" — and is in book promo mode.
The round of interviews will no doubt help book sales, but for Microsoft watchers, it also means a few nuggets of news. Per his book and interviews, here are the most interesting insights:
Microsoft should not have bought Nokia's phone business: It's long been clear that Nadella didn't like the deal, which he rapidly unwound upon becoming CEO. But in the book, Nadella makes it clear he had voiced his opposition directly to then-CEO Steve Ballmer.
"I voted no," Nadella writes, referring to an open poll Ballmer did of the senior leadership team. "We were chasing our competitors' taillights."
He noted that months later Microsoft wrote off the entire value of the deal and laid off thousands of former Nokia workers. "It was heartbreaking."
Nadella once shadowed Reed Hastings. Concerned that he had spent his entire career at one company, he spent a year being mentored by the Netflix CEO, who was a member of Microsoft's board.
"I had not seen any other large organization or a fast-growing organization from the inside," Nadella said in an interview with the Washington Post. "He let me do that for a little while. That was the kind of thing I sought out.
Thoughts on AI worries: Both Nadella and Microsoft co-founder Bill Gates think Elon Musk's concerns about machines with smarter-than-human intelligence are overblown.
"The so-called control problem that Elon is worried about isn't something that people should feel is imminent," Gates told WSJ. Magazine as part of a joint interview with Nadella. "This is a case where Elon and I disagree. We shouldn't panic about it. Nor should we blithely ignore the fact that eventually that problem could emerge."
The need to control design and data: Nadella raised what he says are more pressing concerns, including the near-term issues resulting from machines making decisions based on data fed to them by humans.
"There are still a lot of design decisions that get made, even in a self-learning system, that humans can be accountable for," he said. "So we can make sure there's no bias or bad data in that system. There's a lot I think we can do to shape our own future instead of thinking, 'This is just going to happen to us.'"
https://www.axios.com/newsletters/axios-login-348450ab-5437-41ca-b9a9-0682c972c08a.html?chunk=1#story1
VC: Not enough investment in software for self-driving cars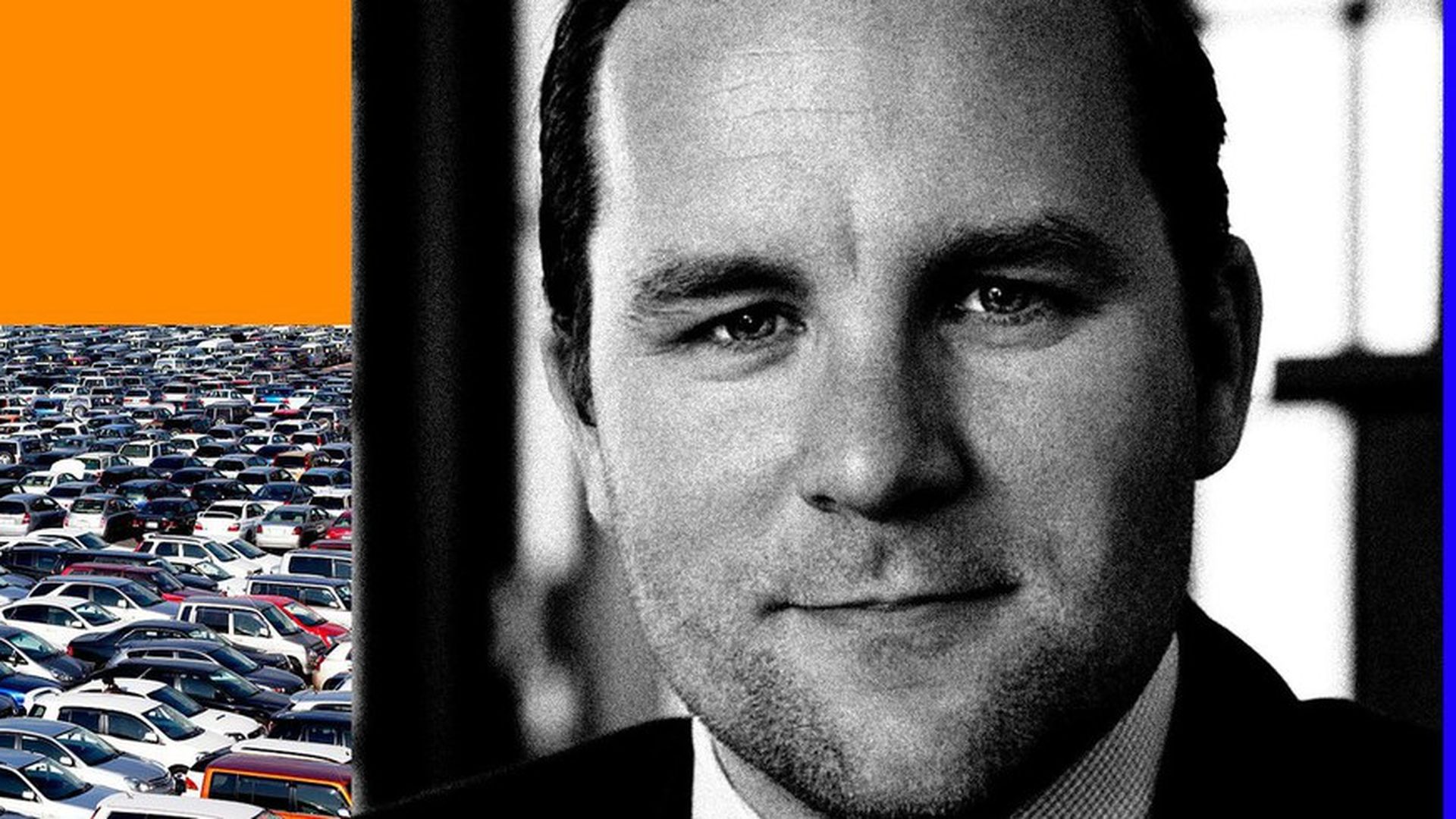 Venture capitalist Reilly Brennan believes that self-driving cars are coming faster than most people expect, but that the market doesn't yet have the best mix of startups.
Brennan told Axios that there seems to be a saturation in the market in some areas, but others — like software developers for powering the cars — are lacking enough investment.
Too many: There are more than enough companies selling dongles for car data. "There are a hundred of those and there should probably be three," says Brennan, who last year co-founded transportation-focused Trucks Venture Capital. There are also too many "Uber for freight" companies, he adds.
Not enough: There needs to be more investment in startups working on decision-making systems. "There's around 24 of those companies; I would suggest there should be 125 to 200 of those companies."
https://www.axios.com/newsletters/axios-login-348450ab-5437-41ca-b9a9-0682c972c08a.html?chunk=2#story2
Allstate spin-off thinks it can teach Uber a thing or two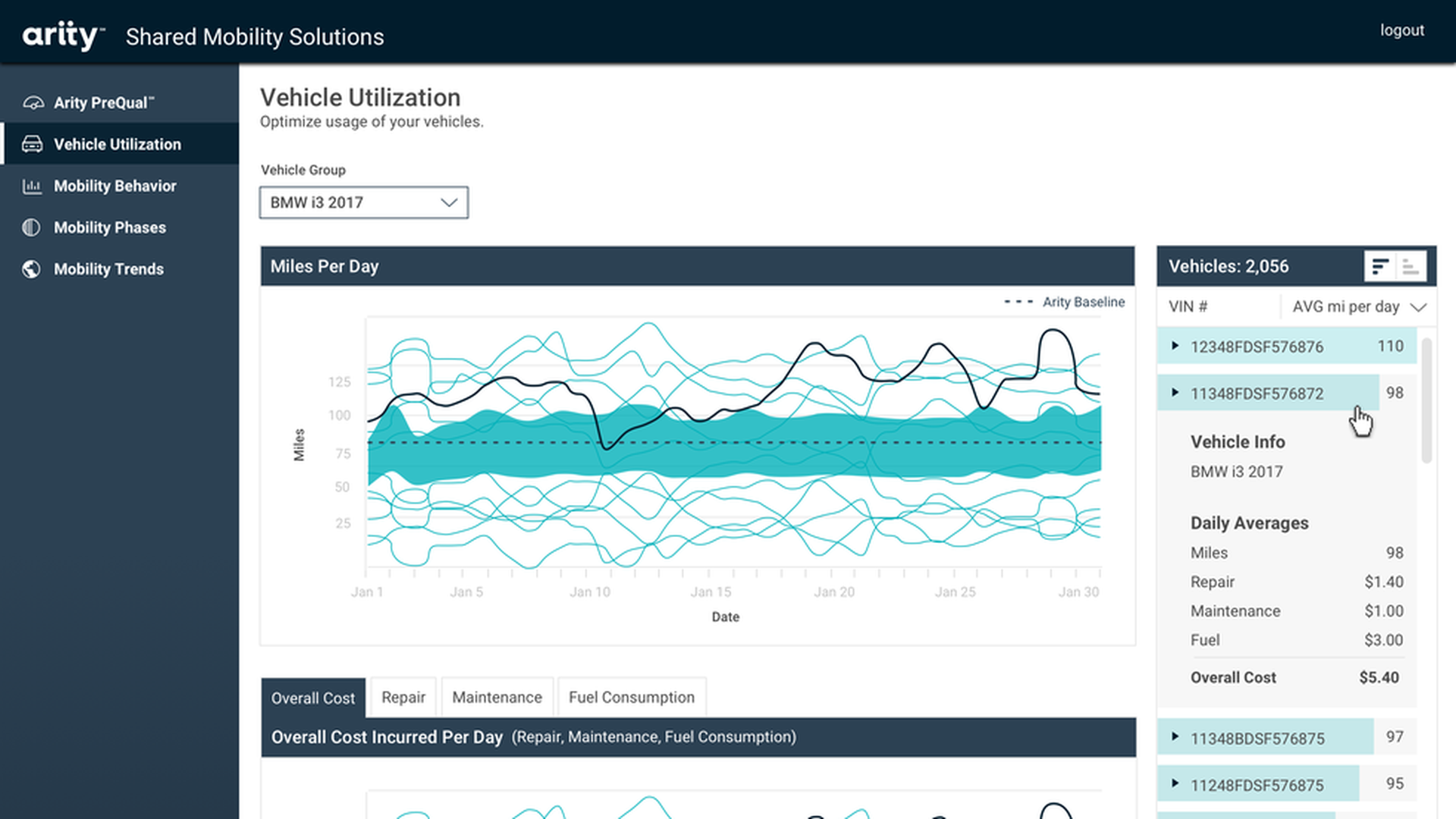 Arity, a subsidiary of insurance giant Allstate, is taking the data it has gathered on how people drive and is offering up a set of different services to help companies like Uber better evaluate their pool of current and future drivers.
The market potential: The company says it can help pre-qualify drivers, track vehicle utilization, and offer other data useful to a range of new transportation companies that are either managing their own fleets or contracting with independent drivers.
"I don't think of Arity as an insurance company, but we certainly grew out of one," says Gary Hallgren, the unit's president.
The backstory: Kia wrote a piece for Fortune last year, discussing Arity's strategy and formation. The company has grown to about 300 people, mostly based in Chicago's Merchandise Mart, in order to be close — but not too close — to Allstate's suburban Chicago headquarters.
Double-edged sword: Arity says its big advantage over rivals is the ability to combine driving data with actual insurance loss experience. However, that experience comes from its ties to Allstate, which could make it tough to sell Arity's services to some companies, particularly insurance industry competitors.
For example: "Zendrive is 'the Switzerland' of driver analytics," says Jonathan Matus, CEO of rival Zendrive. "We're not beholden to any single insurance carrier, which is why we're growing at a rate of 7 billion miles analyzed each month."
https://www.axios.com/newsletters/axios-login-348450ab-5437-41ca-b9a9-0682c972c08a.html?chunk=3#story3
Software jobs are still growing (says the software industry)
The software industry reckons it now accounts for 2.9 million jobs in the U.S., up 14.6% from 2014. Meanwhile, the average salary is $104,360, which is more than twice the annual average wage for all U.S. occupations, according to a new report from software.org.
https://www.axios.com/newsletters/axios-login-348450ab-5437-41ca-b9a9-0682c972c08a.html?chunk=4#story4
Take note
On tap: Microsoft's Ignite conference continues in Orlando...Bits & Pretzels wraps up in Munich.
Trading places: Equifax CEO Richard Smith retired today after his company suffered a major security breach earlier this month. Paulino do Rego Barros, Jr., president of their Asia-Pacific division, is interim CEO...Dell plans later Tuesday to appoint Brian Reaves as its first chief diversity & inclusion officer; diversity issues were previously under the purview of chief customer officer Karen Quintos...Hustle is adding an advisory board made up of three Democratic strategists: Reverend Leah Daughtry, Minyon Moore, and Jotaka Eaddy.
ICYMI: Axios' Mike Allen writes on how Big Tech is getting ready for the backlash from Russian propaganda...KKR is reportedly trying to persuade Apple to switch sides and join them in a bid for Toshiba Corp.'s flash memory chip business, according to Bloomberg...Chinese authorities said that they gave the maximum fines to operators of Tieba, Weibo, and WeChat for failing to deal with pornography, violence and other banned content, CNBC reports...Verizon is dropping its Android Wear smartwatch just four months after it debuted to lukewarm reviews...Deloitte apparently had a massive data breach of its own last year, potentially affecting its entire email system, though it claims little client impact...Per The Verge, Google and Levi's are finally ready to start selling a $350 "smart jacket" promised a couple years back...Axios' Dan Primack reports that venture firm IVP has raised $1.5 billion for its sixteenth fund...Primack also says Quirky's back.
https://www.axios.com/newsletters/axios-login-348450ab-5437-41ca-b9a9-0682c972c08a.html?chunk=5#story5
After you Login
The Princess Bride turned 30, which means one of two things. 1) Yes, you are that old or 2) You don't even know what The Princess Bride even is (but you should). Anyway, Variety caught up with Rob Reiner, Robin Wright and Billy Crystal to get their current thoughts on the cult classic.