Axios Login
September 05, 2018
Since we hear so much about bringing back tech manufacturing to the U.S., I thought it might be useful to remind people about one big sector that never left.
1 big thing: Chips are still "Made in USA"
For all the wishful thinking about manufacturing more laptops and iPhones in the U.S., there is one sector of tech manufacturing where America remains a leader: computer chips.
The bottom line: Some $44 billion worth of semiconductors are exported from the U.S. each year, making them America's fourth leading manufacturing export after cars, airplanes and refined oil. There are roughly 80 wafer fabrication plants (aka fabs) in the U.S., spread across 19 states.
"The industry was invented in the good old US of A, and to a large extent it's still here, unlike a lot of manufacturing."
— John Neuffer, CEO, Semiconductor Industry Association
Driving the news:
A startup called SkyWater Technology is hoping to tap into interest in domestic production. The company bought a Minnesota fab from Cypress Semi and recently landed a DARPA contract to make chips for the government, expanding on existing deals.
Micron announced last week it plans to spend $3 billion to upgrade a plant in Manassas, Va., 40 miles west of Washington, D.C.
Intel last year announced a $7 billion expansion of its facility in Chandler, Ariz., a move it said would eventually create 3,000 jobs. (Work on that factory began in 2011 but never finished.)
Also: An even greater share of the world's computer chips are designed domestically and made overseas by companies including Qualcomm, Apple, Broadcom and Nvidia. A bunch of the high-tech gear needed to produce chips is also designed and/or made in the U.S.
Yes, but: While U.S. chip production has steadily grown, its share of the market (now 13%) has declined as other countries, especially Taiwan and Korea, have rapidly ramped up production. Plus, many of the most advanced facilities capable of producing the smallest transistors are now outside the U.S.
Investment needed: The biggest issue is that other countries are investing more to nurture their chip business, including funding basic research, Neuffer notes.
Other challenges: Another concern is the pure increase in number of fabs globally over the past 18 months, he says.
"We've seen non-market driven overcapacity in the past. We know what it looks like and that gives us some cause for concern."
Finally, Neuffer adds that the Trump administration's trade war isn't helping matters:
"The application of tariffs just is counterproductive. It doesn't make any sense at all."
Go deeper: America's chipmakers go to war vs. China
2. How Twitter and Facebook can survive another round of hearings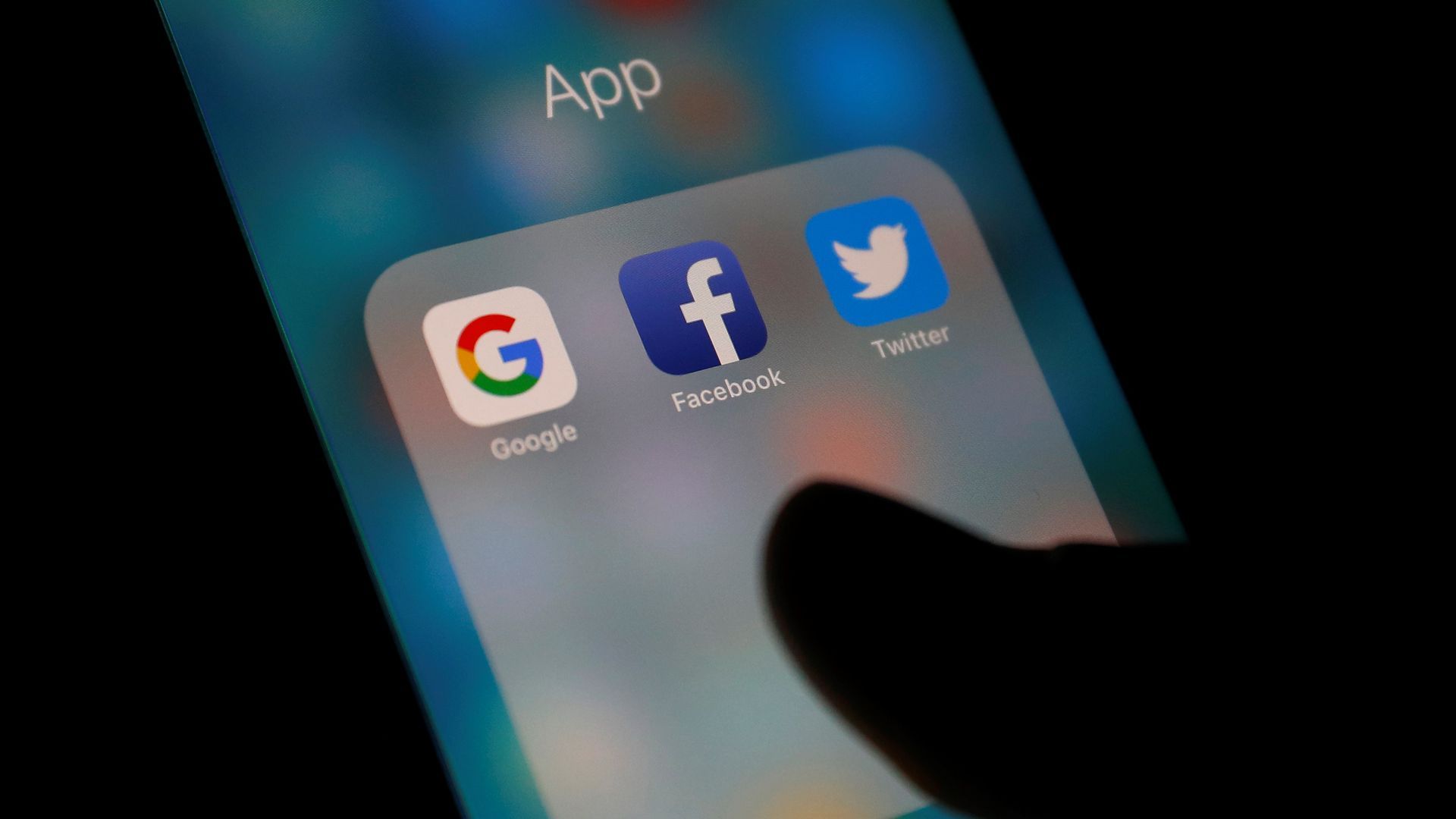 Axios' David McCabe says lawmakers want to see two main things from Facebook COO Sheryl Sandberg and Twitter CEO Jack Dorsey when the two testify before Congress today: transparency and a willingness to work with the government.
The bottom line: Lawmakers will hear from both platforms about how they're addressing election interference and, in the case of Twitter, confronting allegations of bias against conservatives. But don't expect performances by these executives to put either issue to rest.
Dorsey and Sandberg are expected to focus on the steps they've taken to combat foreign election interference since the 2016 race during their testimony.
Top Senate Intelligence Committee Democrat Mark Warner said that it "will be a successful hearing [before the committee] if coming out of this are three or four notions on how we're going to be better prepared."
House Energy and Commerce Chairman Greg Walden said he wants Dorsey to give more details about how the systems that run Twitter work as he probes the allegations that the platform has a pro-liberal bias.
"I think a successful hearing is we learn more about who's behind the curtain and how the levers are pulled when it comes to the algorithms and the decisions that are made that affect free speech," he said.
Go deeper:
3. Making Big Tech more accountable
On the eve of Silicon Valley executives' congressional testimony, two prominent voices in tech policy from opposite ends of the political spectrum are arguing that Big Tech should be more accountable — via antitrust law or transparency standards.
Why it matters: Tim Wu, a Democrat who coined the phrase "net neutrality," and Ajit Pai, the current Republican FCC chairman who's considered a major foe of net neutrality, are both coming out swinging against Big Tech, notes Axios' Kim Hart.
While both have strikingly different views on many aspects of regulation, the fact that they both believe the tech giants need to be reined in underscores the existential problem these companies face.
Pai, in a Medium post, said he hopes this week's hearings provide a debate on the "ever-increasing role of these massive companies in our economy and civic society."
Specifically, Pai suggests companies like Google, Facebook and Twitter need oversight to hold them to standards of transparency, privacy and freedom of expression — even though he does not believe they should be heavily regulated.
Wu, in a Verge podcast, argued broadly that the populist revolt against Big Tech is justified and that huge, monopolist companies often end up hurting the economy and innovation.
Wu argues against a regulatory approach — somewhat ironically, given his staunch support of net neutrality — and instead says antitrust enforcers need to go back to using a competition standard to be true trust-busting referees.
What to watch: Even if the remedies suggested by Pai and Wu are far from imminent, expect some of these ideas to be brought up on Capitol Hill Wednesday to gauge the companies' responses.
Read more of Kim's story here.
4. Vimeo pivots away from competition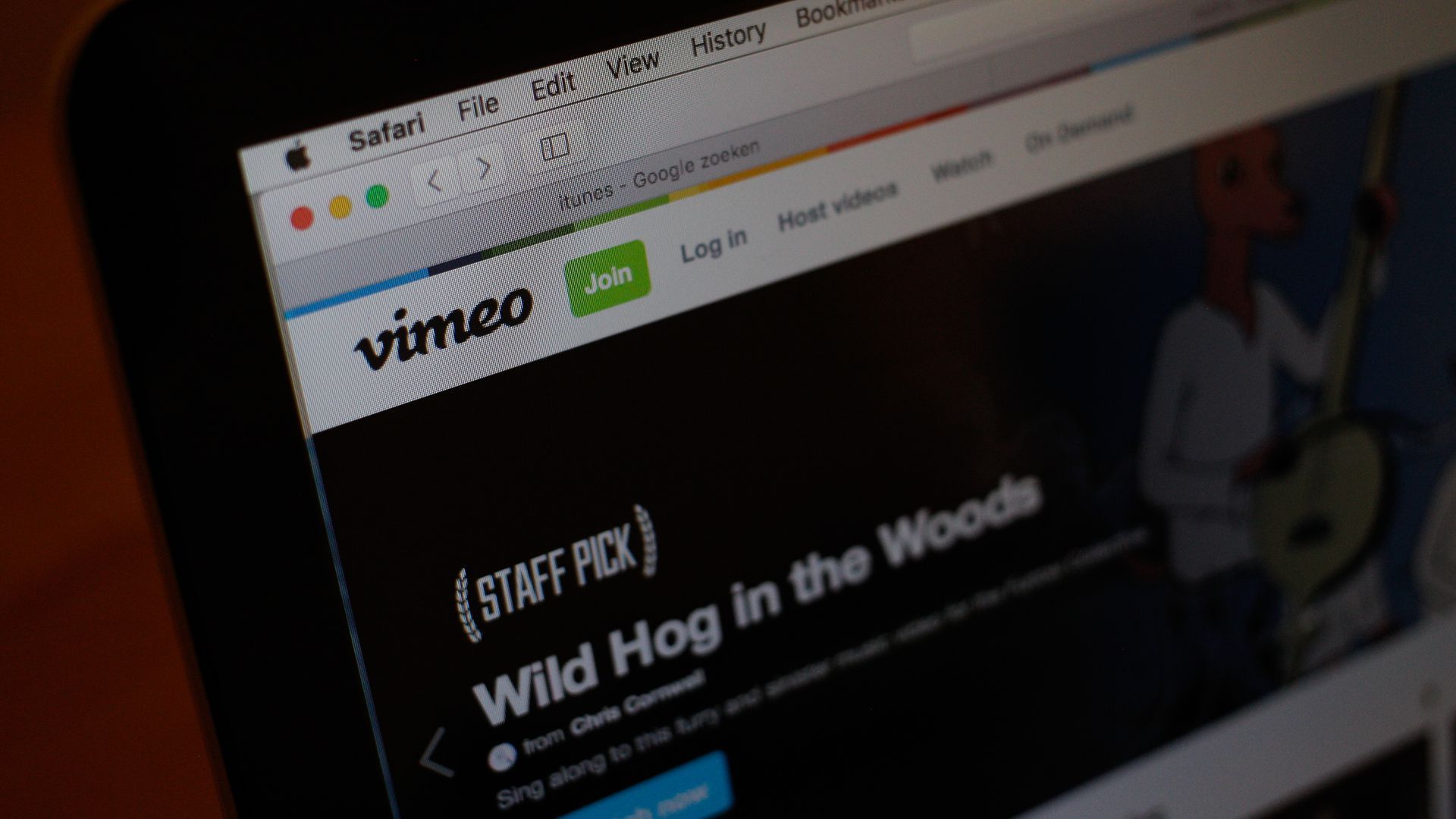 Vimeo, the 14-year-old video service that started as a platform for indie filmmakers, is making another pivot. The company's CEO tells Axios' Sara Fischer that it will now focus on selling software tools to its community of creators rather than trying to compete with YouTube as a video viewing destination.
Why it matters: The pivot allows Vimeo to go after a less competitive social "SaaS" (software as a service) market that focuses on stock images, as opposed to the saturated video viewing market, which is dominated by massive tech companies investing billions in original content to win eyeballs.
"Today 100% of our business model is software as a service, like a Dropbox or a Slack … We just saw so much organic growth from the software tools side among the creators that it became a no-brainer that this is what we should focus on."
—
Anjali Sud, CEO, Vimeo
What's new: Vimeo will now make money by selling Vimeo Stock, a software tool for creators that's akin to Getty Images or Shutterstock.
It will mainly include a massive image and video library, including exclusive content from its creator community, as well as technology tools that allow creators to optimize and upload content across many different social media platforms.
The new tool will be sold to people that make content as a subscription package, with certain features, like advanced analytics or privacy settings, available for an additional cost.
Vimeo says it will offer a higher revenue share than most of its competitors. (Vimeo Stock contributors keep 60%–70% of revenue generated from their licensed clips versus the average industry cut of ~35%.)
Vimeo is mostly going after professional creators, but is also targeting brands, agencies and small to mid-size businesses, given how much social media creation has become a vital part of marketing efforts across industries.
Go deeper: Sara has more here.
5. Take Note
On Tap
TechCrunch Disrupt starts today in San Francisco.
Trading Places
Carl J. Schramm, a director of MoviePass parent Helios and Matheson Analytics, resigned from the board, saying in a letter that he has objected to actions of the company and was unable to get needed financial information.
The Amazon/JP Morgan Chase/Berkshire Hathaway health venture has hired former Comcast and UnitedHealth exec Jack Stoddard as COO. (CNBC)
ICYMI
6. After you Login
After every game, this soccer mom tells her daughter one thing and asks one question.
It was so fun to watch you play!
How do you feel about the game?
It's a great approach for any parent, but all the more impressive given the parent in question is all-time soccer great Abby Wambach.
Editor's note: In story #5, we made the correction that Amazon reached $1 trillion (not $1 billion) in valuation.