Hi from D.C. Don't worry, I brought my jacket. And gloves. And hat. And scarf.
https://www.axios.com/newsletters/axios-login-2daec483-dc65-4c9e-87ef-81cd2d4ce95f.html?chunk=0#story0
Big Tech returns to D.C.
Execs from Facebook, YouTube and Twitter head to Capitol Hill today to answer questions from the Senate's influential Commerce Committee about how they handle terrorist content.  This follows hearings last fall on Russian election interference in two other panels.
What to expect: The witnesses will get pointed questions about the measures they're taking to filter out extremist or otherwise harmful material — and what has worked and what needs improvement.
What the chairman will say: Committee Chairman John Thune will say in his opening statement at the hearing, "The companies that our witnesses represent have a very difficult task: preserving the environment of openness upon on which their platforms have thrived, while seeking to responsibly manage and thwart the actions of those who would use their services for evil."
Who'll be there:
Facebook's Monika Bickert
YouTube's Juniper Downs
Twitter's Carlos Monje
Former FBI agent Clint Watts
What to watch: All three companies declined to comment. They'll likely try to stick to the talking points they've honed in the debate over extremist content online here and abroad. Still, lawmakers are sure to take advantage of being able to ask questions of execs who have expert knowledge of their respective online platforms, unlike the firms' general counsels who testified in November and mostly spoke to company policies rather than content specifics.
Separately, Alphabet's Eric Schmidt dropped by the West Wing yesterday for a few meetings with senior officials, Axios' Jonathan Swan reports. He discussed 5G with at least one official.
The backdrop: It's super rare these days to see a top tech CEO in Trump's White House. Gone are the days of tech leaders dropping in for photo ops with a president who is toxic in Silicon Valley.
Meanwhile, WSJ's Greg Ip today takes on the transcendent question of whether there's an antitrust case against Amazon, Google and Facebook. At least for now, "there isn't a clear case for going after big tech," he writes.
https://www.axios.com/newsletters/axios-login-2daec483-dc65-4c9e-87ef-81cd2d4ce95f.html?chunk=1#story1
Kevin Durant is expanding his YouTube business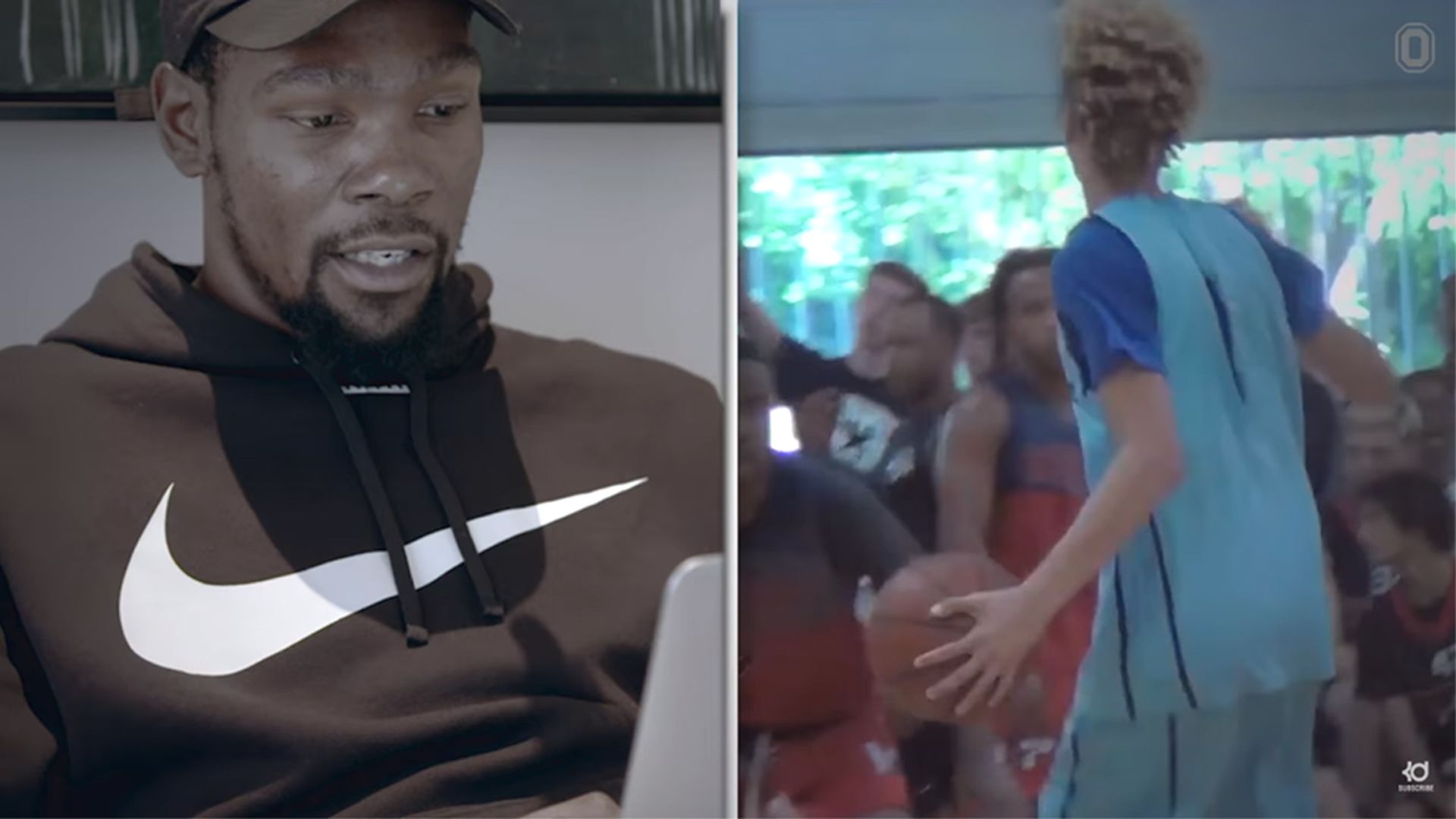 Golden State Warriors star Kevin Durant already has his own thriving YouTube business. Now he wants to help other athletes get in on the act.
What's happening: Durant's Thirty-Five Media (named for his jersey number) is launching channels for All-Pro NFL cornerback Richard Sherman, Warriors teammates JaVale McGee and Nick Young, and Minnesota Timberwolves star Karl-Anthony Towns. Sherman's channel debuted in November with the Seattle Seahawks star making his first in-depth comments post-surgery.
Brand expansion: Thirty-Five Media's Rich Kleiman told Axios that it's a way for popular athletes to connect with fans and take advantage of shorter-term endorsement opportunities. "Everyone can't be Kevin [Durant] or LeBron [James] where they just have a constant incoming [stream] of brand deals," he said.
VR on tap: Kleiman said virtual reality is definitely something Thirty-Five Media is looking into, even if only a few people are using the technology today. "I'm looking forward to incorporating that for sure into our content strategy."
https://www.axios.com/newsletters/axios-login-2daec483-dc65-4c9e-87ef-81cd2d4ce95f.html?chunk=2#story2
People would rather go to the dentist than deal with tech support
I knew people hate dealing with tech support. I know I hate dealing with tech support. But a new survey reveals just how much.
By the numbers: According to Israeli tech support firm TechSee, 70% of people would rather go to the dentist than deal with the hassle of having a technician come to their house to deal with a problem.
The bottom line: At least the dentist doesn't give you a 4-hour window for your appointment.
https://www.axios.com/newsletters/axios-login-2daec483-dc65-4c9e-87ef-81cd2d4ce95f.html?chunk=3#story3
VR might not be a great empathy tool after all
Conventional wisdom holds that one of the great uses of VR is to increase empathy by literally putting someone in another person's shoes.
Yes, but: A new essay raises questions about that notion, suggesting VR could actually do harm in helping people relate to those with different experiences.
It's a long read, but here is the case against VR as empathy machine, in a nutshell.
In some cases such immersive videos make us pity a person, but see them as less than fully capable.
It also could set a dangerous precedent for what it takes for us to believe people in difficult circumstances. "As Robert Yang, a video game designer, put it in a scathing 2017 critique of VR empathy experiences, 'If you won't believe someone's pain unless they wrap an expensive 360 video around you, then perhaps you don't actually care about their pain.' "
https://www.axios.com/newsletters/axios-login-2daec483-dc65-4c9e-87ef-81cd2d4ce95f.html?chunk=4#story4
Take Note
On Tap
Trading Places
Scaleworks has hired former Rackspace CFO Karl Pichler to run a new $10 million venture finance fund that will loan money to software-as-a-service startups based on their recurring revenue.
ICYMI
Axios' Dan Primack catches up with former Cisco CEO John Chambers on his new life as a venture capitalist.
YouTube is promising, yet again, to better police popular content on its website, NYT reports.
Online publication The Awl is shutting down after nearly a decade.
Bitcoin prices tumbled Tuesday, briefly trading below $10,000.
New allegations have emerged against former Uber executive Anthony Levandowski, thanks to a lawsuit from a former nanny, first reported by The Wired.
Qualcomm and Broadcom traded dueling messages to shareholders as the proxy fight escalates in Broadcom's hostile takeover bid, per Barron's. Qualcomm made a variety of pledges to grow shareholder value if a deal is voted down, including a new $1 billion cost-cutting effort.
A member of Congress wants more answers from Intel, AMD and ARM over the impact and timeline surrounding the Spectre and Meltdown chip vulnerabilities
The attorneys general of 22 states sued to stop the FCC's rollback of net neutrality rules.
Samsung announced last night is creating a special edition Galaxy Note 8 for the more than 4,000 athletes attending next month's Winter Olympics in Korea.
New York's Shake Shack is coming to Northern California, prompting the entire Bay Area to take to Twitter to profess their undying love of In-N-Out.
https://www.axios.com/newsletters/axios-login-2daec483-dc65-4c9e-87ef-81cd2d4ce95f.html?chunk=5#story5
After you Login
After getting a glimpse of the interface used by emergency management officials in Hawaii, it's less surprising that a ballistic missile warning was erroneously sent out. And more surprising it didn't happen sooner.