Axios Login
April 26, 2019
Situational awareness: Slack, the ubiquitous workplace messaging tool, filed to go public via a direct stock listing.
Why it matters, per Axios' Dan Primack: Slack is one of the hottest names in enterprise software, most recently valued at over $7 billion by venture capitalists, causing some speculation that it could receive a major acquisition offer before or after the listing. Read more
1 big thing: Amazon wants to be government's Everything Store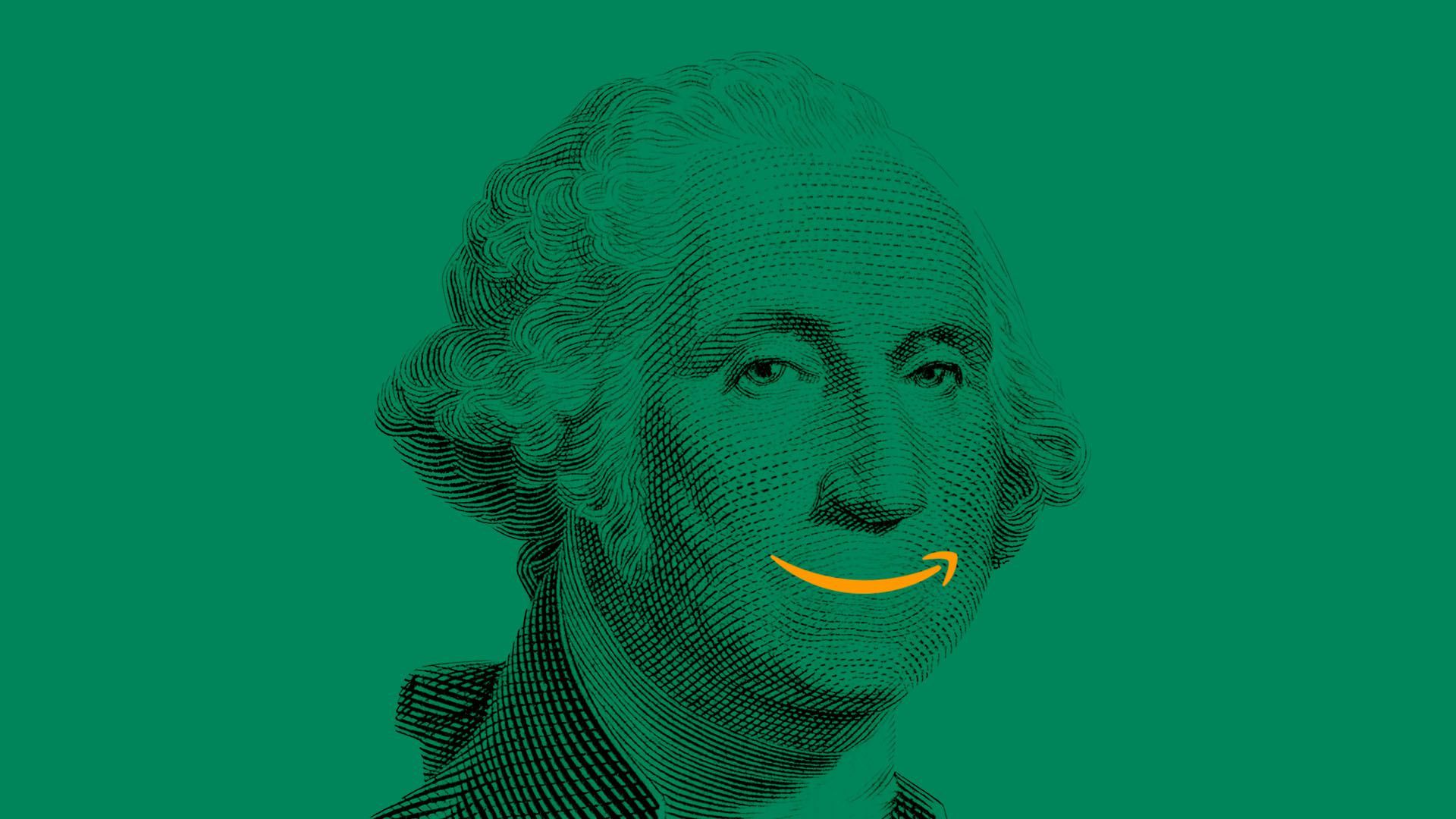 Amazon, which yesterday reported blockbuster earnings (see below), has found a potentially lucrative new customer for its retail platform, Axios' David McCabe reports.
Its next target: Government officials who spend taxpayer dollars.
Why it matters: Collectively, federal and local officials spend billions of dollars a year on goods and services, ranging from copy paper to musical instruments for schools. Amazon's attempt to capture those dollars alarms its critics, who say that taxpayers could get a raw deal while the tech giant expands its dominance.
Driving the news: Amazon is pitching governments to adopt its Amazon Business product, which is a marketplace built for corporate users who often buy products in bulk or for specific workplace needs. Like on the consumer-focused platform, Amazon takes a cut of third-party sales.
Getting governments to use Amazon Business is complicated, since government purchasing contracts are closely scrutinized and subject to complex regulations and approvals. Agencies also often have to buy products from certain types of businesses.
An Amazon spokesperson said in a statement that "tens of thousands of government customers are using Amazon Business" and are taking advantage of features like discounts and its ability to find suppliers that meet particular goals.
Details: A new program is in the works that will allow federal government workers to make some low-value purchases via consumer websites. Amazon is seen as a likely contender.
Federal officials anticipate the market for these purchases could be as large as $6 billion to $8 billion.
The Amazon spokesperson declined to comment on its plans regarding the initiative, which has not yet reached the stage it choses the companies.
Of note: Amazon already has established programs with the Federal Emergency Management Agency and the Air Force to capture some of the money their employees spend outside of the meticulously negotiated contracts that govern some federal spending.
And, it's reaching deals to handle purchases with localities all around the U.S.
The big picture: Amazon is becoming more and more enmeshed with the machinations of government and the programs it administers — and it has the lobbying budget to match. Some services it already is providing include...
Being a key cloud computing provider to government agencies.
Testing if it can accept a government nutritional benefits program, SNAP, in New York.
Critics say Amazon's move into government contracts raises several red flags, including possible favoritism by officials on the other side of the bargaining table who could create requirements that only Amazon can meet or otherwise skew the process.
And there are questions of whether Amazon will deliver the lowest prices for taxpayers.
"With Amazon it's a black box," said Stacy Mitchell, who co-authored an institutional report on a key Amazon contract with cities. "There's no ability to see as a citizen the decision-making process, whether it was fair and equitable, and whether the outcome was a prudent use of dollars."
Go deeper: David has more here.
2. Facebook faces 3 new inquiries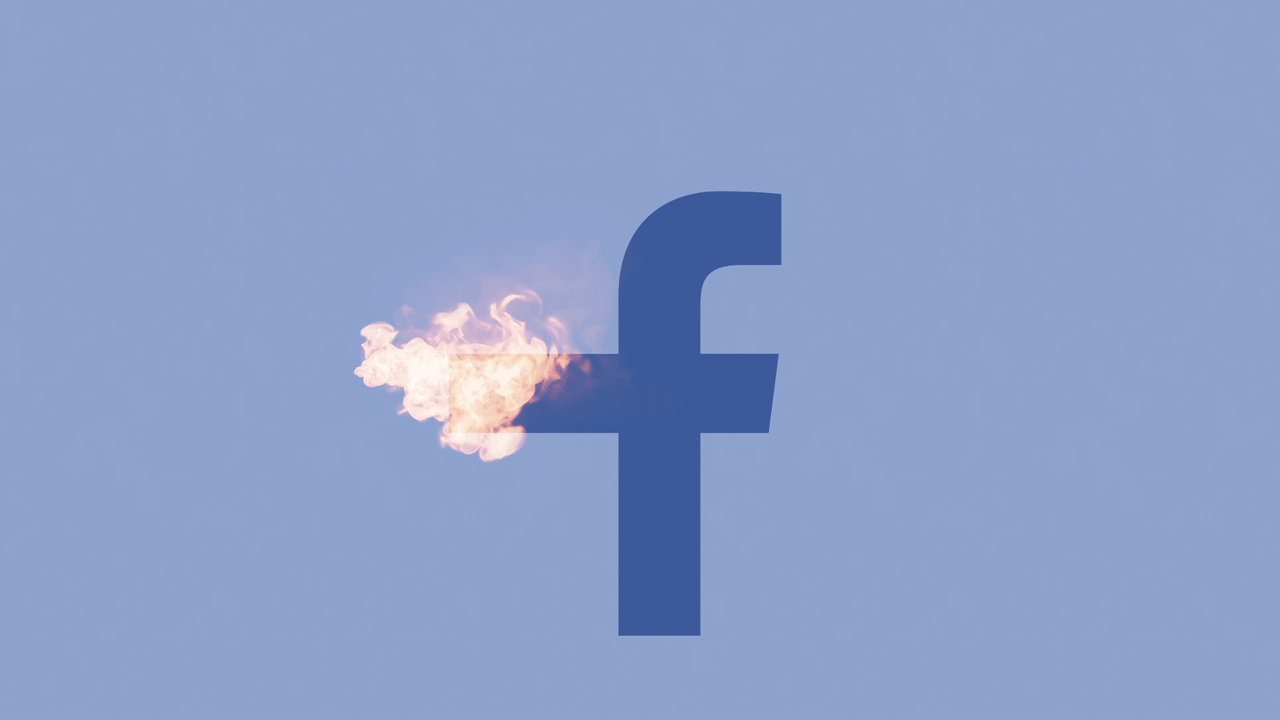 Facebook was hit with a trio of new probes yesterday, with regulators in Ireland, Canada and New York all looking into various aspects of the company's data handling.
Canada: Its privacy authorities are suing Facebook after an investigation concluded the social network broke Canadian law. "The stark contradiction between Facebook's public promises to mend its way on privacy and its refusal to address the serious problem we have identified, or even acknowledge that it broke the law, is extremely concerning," Canadian privacy commissioner Daniel Therrien said at a news conference, per The Star.
New York: Attorney General Letitia James said Thursday that she would open an investigation into Facebook's collection of 1.5 million Facebook users' email contact databases. The tech giant admitted last Wednesday that it had "unintentionally uploaded" the email contact lists of 1.5 million people without their consent since 2016.
Ireland: Its regulators are investigating Facebook over another of its recent disclosures, namely the revelation it stored passwords internally without proper protections.
Meanwhile, the New York Times reports on a division within the Federal Trade Commission over what restraints should be put on Facebook's business practices, on top of an expected multibillion dollar fine.
The bottom line: If you are an antitrust lawyer working at Facebook, your job is pretty secure.
3. Uber could have largest IPO of all time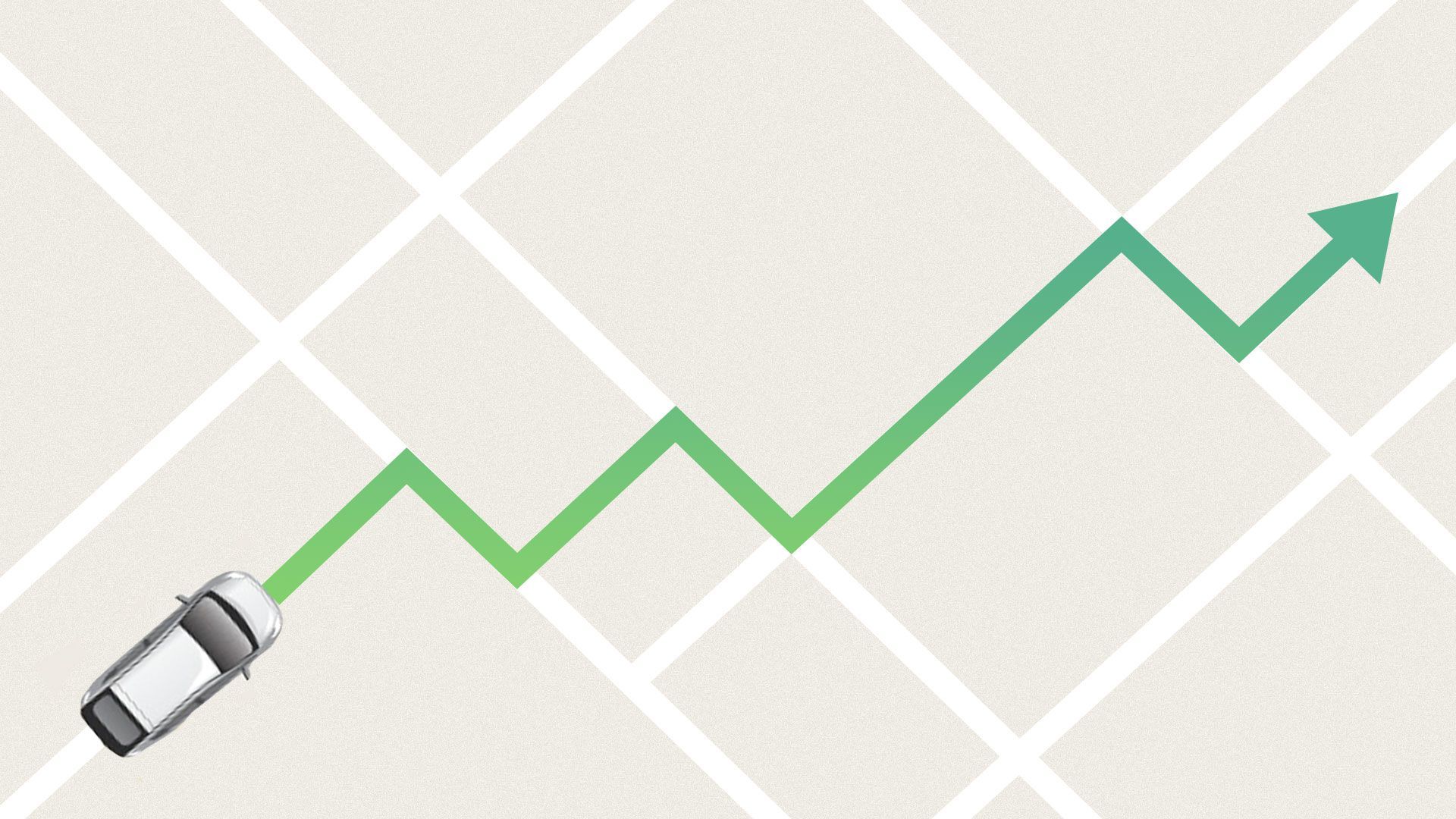 Uber disclosed this morning that it plans to raise upwards of $9 billion in its IPO, at a market cap that could approach $84 billion, Dan reports.
Why it matters: If successful, this would be one of the largest IPOs of all time. It also would help validate some of the record-high prices that venture capitalists have paid to invest in private, growth-stage "unicorns."
The ride-hail giant will offer 180 million shares at between $44 and $50 per share. At the low end of that range, Uber would be valued lower than in its most recent private round.
The total offering amount could top $10.3 billion, including possible secondary sales by existing investors like Benchmark, First Round Capital, TPG and Lowercase Capital.
PayPal has agreed to buy $500 million worth of shares at the IPO price. It's part of an expanded partnership between the 2 companies, albeit one that is not exclusive in either direction.
Uber's fully-diluted valuation would be between $80.5 billion and $91.5 billion.
3% of IPO shares are being reserved to be purchased by eligible drivers. Uber originally planned a top "driver appreciation reward" of $10,000, but now has higher tiers of $20,000 and $40,000.
Uber reports "projected" Q1 2019 revenue of between $3 billion and $3.1 billion, versus $2.58 billion in revenue for Q1 2018.
Go deeper: Inside Uber's IPO filing
4. Amazon posts record profit, speeds up Prime deliveries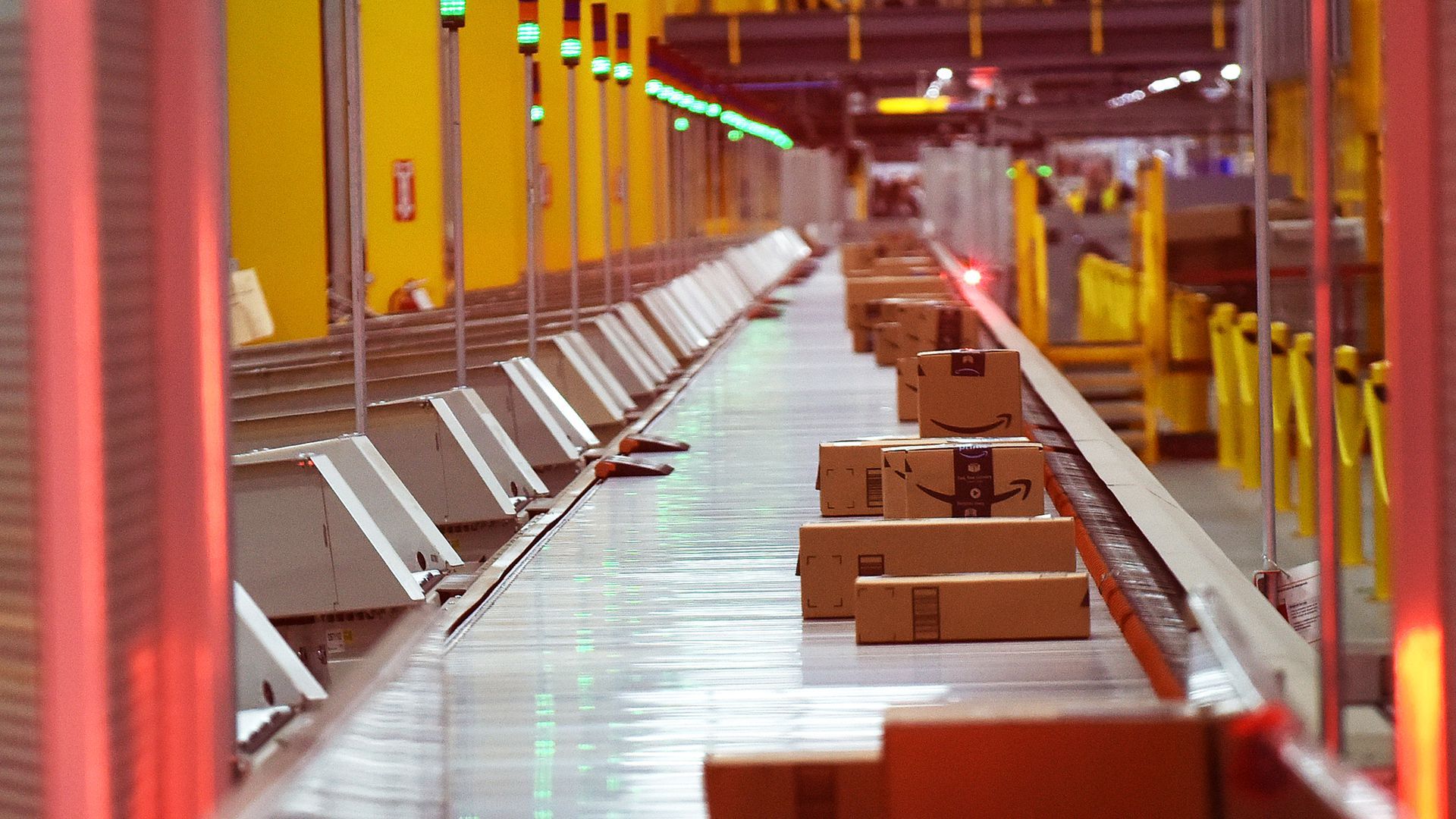 Amazon offered good news to both investors and customers.
What's new: The company reported much higher-than-anticipated quarterly earnings, even with revenue that was basically in line with expectations, Axios' Erica Pandey writes.
Of note: Its AWS cloud business accounted for roughly half of overall net income, posting an $2.2 billion operating profit, up from $1.4 billion a year earlier.
Amazon also shrunk its losses internationally and doubled operating profits in North America, per the earnings release.
Plus, on a conference call with investors, the company announced it plans to start offering Prime customers complimentary overnight shipping rather than the 2-day service it had been offering (at a cost to the company of around $800 million).
The bottom line: Competing with Amazon continues to get harder.