Axios Login
June 04, 2020
Good morning.
Axios will host a conversation on the impact of the Black Lives Matter movement on policymaking from the state to national level. Join Axios executive editor Sara Kehaulani Goo and politics and White House editor Margaret Talev tomorrow at 12:30pm ET for conversations with Rep. Bobby Rush (D-Ill.), St. Paul, Minnesota Mayor Melvin Carter and National Association for the Advancement of Colored People president and CEO Derrick Johnson.
Today's Login is 1,371-words, a 5-minute read.
1 big thing: Social media takes on world leaders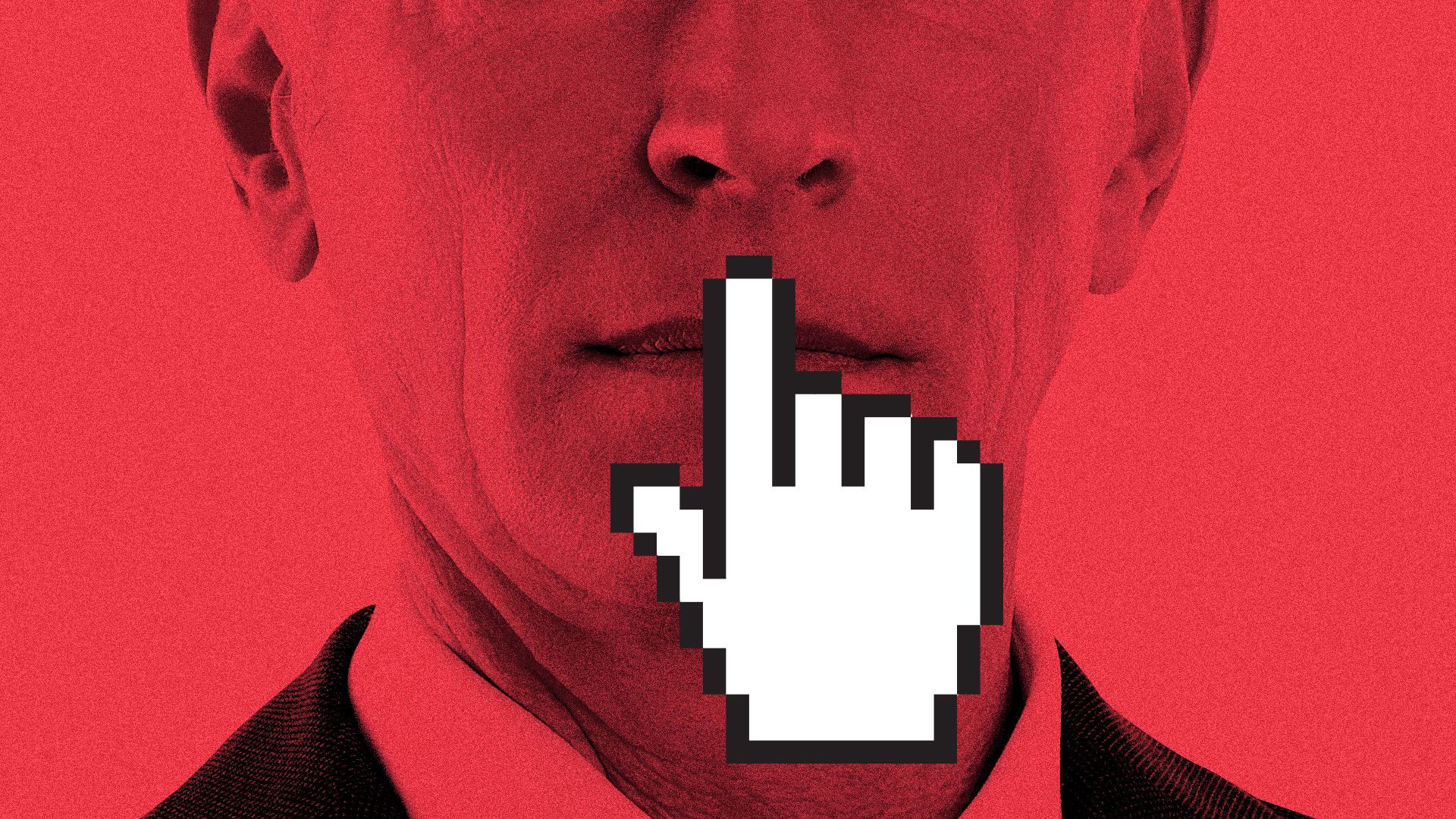 Social media companies are finally beginning to take action on posts from world leaders that violate their policies, after years of letting them mostly say whatever they wanted unfiltered to millions of people, Axios' Sara Fischer reports.
Why it matters: Mounting pressure to stop harmful content from spreading amid the pandemic, widespread protests and a looming U.S. election has spurred some companies to finally do something about misinformation and abusive content from government officials.
Driving the news: Snapchat said Wednesday that it will no longer promote President Trump's account on its "Discover" page of curated content, after Trump tweeted comments that some said glorified violence amid racial justice protests.
State of play: The move comes after Twitter began taking increased action on tweets from world leaders and policymakers last week.
Last Thursday, Twitter added a fact-check label on a pair of months-old tweets from a Chinese government spokesperson that falsely suggested that the coronavirus originated in the U.S.
Earlier that week, it fact-checked two of Trump's tweets for the first time, drawing ire from conservatives who alleged that Twitter was censoring the president and their viewpoints. The tweets made unsubstantiated claims about mail-in ballots inviting fraud, and included false information about California's electoral process.
Twitter later added a warning label to Trump's tweet calling for the military to start shooting looters at racial protests, which violated Twitter's rules against glorifying violence.
The big picture: Tech companies often create carve-outs for world leaders in their content moderation policies, because they don't want to take down posts that could be of public interest. But those parameters have been tested as world leaders have used that freedom to suit their political needs.
Be smart: Facebook and YouTube have taken some action during the pandemic, but have been much more conservative in their approach, and have mostly shied from policing election or protest misinformation.
Facebook CEO Mark Zuckerberg said on Friday that he disagreed strongly with the president's words about the protests, but said, "I believe people should be able to see this for themselves," because he appeared to be threatening military action.
The company did label a Trump post as "partly false" in March, after the president shared a video that the company had already debunked.
When the coronavirus pandemic hit, nearly every platform made clear that they intended to take strong action to police misinformation surrounding that crisis. That set them on a collision course with some national leaders.
Facebook, YouTube and Twitter removed posts shared by Brazilian President Jair Bolsonaro for including coronavirus misinformation.
Facebook removed content from the president of Madagascar, also for violating COVID-19 misinformation policies.
Twitter at the time removed tweets from Venezuelan President Nicolás Maduro that included false information around the coronavirus.
The bottom line: Snapchat's move is another sign that tech platforms are developing a whole spectrum of responses to the problem of what to do when political leaders break the rules.
It's also a reminder that social media platforms are private companies that are free to set, enforce, and change their own rules as they please.
Sara has more here.
2. Organizers say CES 2021 is a go for January
The Consumer Technology Association is going ahead with plans for an in-person CES event in Las Vegas in January, despite the coronavirus. The organization mentioned the move in May, but it seems everyone was a bit busy and didn't get around to registering surprise until yesterday.
Why it matters: CES is one of the biggest trade shows around and there are lots of reasons, financial and otherwise, for the industry to push forward. That said, it's not clear how many people will want to attend a big international show while COVID-19 remains a threat without a vaccine or a treatment.
What they're saying: The decision was met with a fair bit of derision from many of the journalists and analysts who regularly cover the annual event.
Independent tech analyst Avi Greengart: "I'm baffled by the CEA's decision to hold CES 2021 in Las Vegas, in person, as usual. Who is going to sign up now to speak, exhibit, or attend? Is the idea that most will stay away, so those who do come will easily maintain social distancing?"
The Verge's Casey Newton: "CES stands for Coronavirus Electronics Show and the price of entry is now moderate to severe risk of hospitalization. still worth it to see the new LG smart refrigerators in person."
The other side: CTA made the call after hearing widely from exhibitors that they wanted to move ahead with the show, spokesperson Jean Foster told Axios, and the group is making plans for a scaled-back, socially distant CES.
"We know it's going to look different. It has to look different," Foster said. "We don't expect the numbers we've seen in previous years."
Among other efforts, CTA is mapping out floor plans to keep attendees from clustering together; planning to implement sanitizing procedures and potentially thermal scans; and expanding the streaming of conference sessions and exploring other digital alternatives to being there in person.
3. RealNetworks uses face recognition to spot celebrities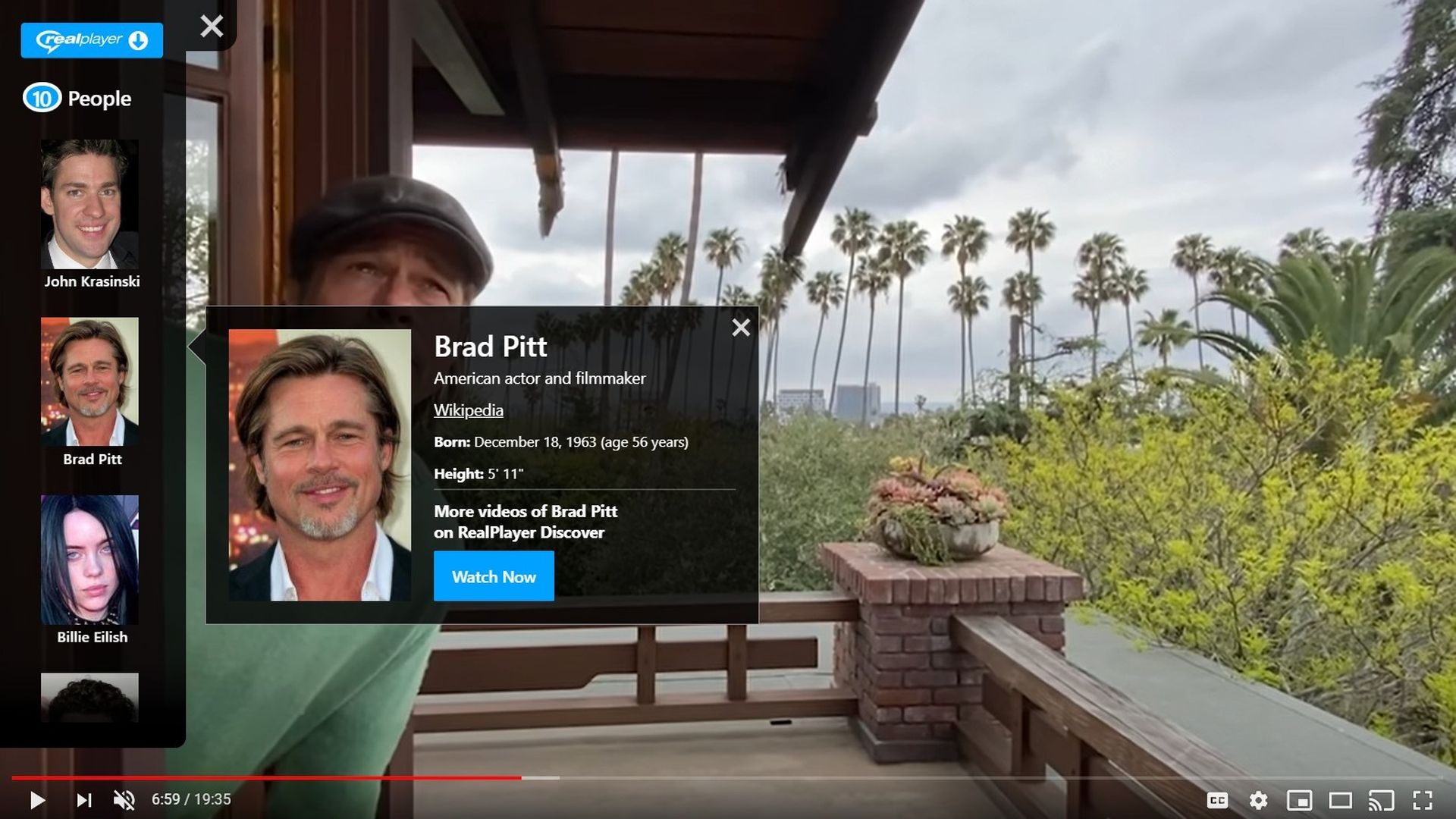 Remember RealNetworks? Well, they are still around. These days, they have a bunch of new businesses, including Safr, a unit that focuses on commercial face recognition software.
On Wednesday, they used Safr's technology to update one of their oldest products — RealPlayer — to automatically recognize faces in YouTube, Netflix and other video streams.
Why it matters: The move puts a friendlier face on the technology and potentially gives a new generation a reason to download the Windows version of RealPlayer.
Details: RealPlayer also introduced a second product, a free browser plugin called StarSearch, which can be used to find celebrities in YouTube and Netflix streams. (The company hopes to add additional services over time.)
StarSearch supports Chrome for Mac and Windows, as well as the new Chromium-based versions of Microsoft Edge.
How it works: Identifying faces is the first step, but from there the technology can be used to skip ahead to the next scene with that person or find other videos with the same person.
In the downloadable RealPlayer, the technology can be used not only with celebrities, but also to spot and tag all types of people in one's personal video collection.
History lesson: RealPlayer first came to prominence in the late '90s internet era, when separate software was needed to play videos.
The big picture: RealNetworks CEO Rob Glaser told Axios he believes the pandemic has shifted momentum in streaming video back to PCs, rather than mobile.
"You can Zoom on a mobile phone but it's much harder to watch four or five people," he said.
4. Lawmakers want to encrypt Congress' calls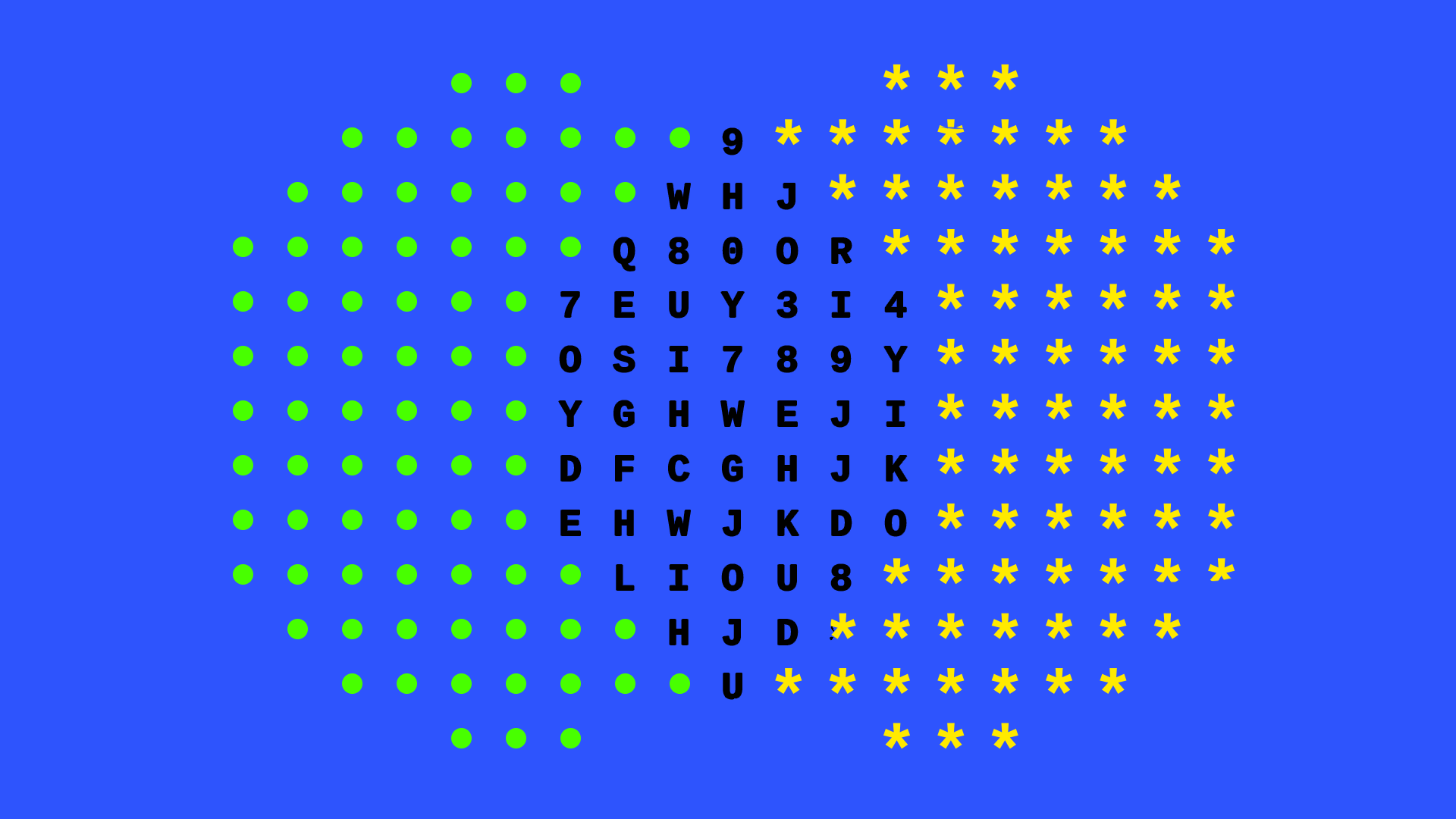 Lawmakers are pushing for more encryption to ensure elected officials' communications remain secure from Russia and other countries, as Zach Dorfman of the Aspen Institute reports in the newly relaunched Axios Codebook newsletter.
Why it matters: Calls within the Senate were not encrypted until August 2018, and only some phones used by the House offer encryption. Calls between the two legislative chambers are still unencrypted.
In a letter released last month, an ideologically diverse group of senators and representatives, led by Sen. Ron Wyden (D-Ore.), wrote to the Senate's sergeant at arms and the House's chief administrative officer requesting that all calls on unclassified lines between the House and Senate be encrypted, in order to prevent foreign spying.
The lawmakers cite the Pentagon's recent work to encrypt its unclassified networks as an example of the government recognizing the need to protect sensitive communications from foreign espionage.
Zack has more details on the issue here. And you can sign up for Codebook here.
5. Take Note
On Tap
ZoomInfo — which uses AI to provide corporate sales and marketing help, and has no connection to Zoom, the video conferencing company — is expected to begin trading today after pricing its IPO above initial estimates.
Trading Places
Apple confirmed it has hired former Amazon executive Jim DeLorenzo to head up sports for its Apple TV unit, as first tweeted by Vox's Peter Kafka.
Comcast named Mitch Rose as executive VP and head of its D.C. office, replacing Kathy Zachem, who is retiring. Rose has been overseeing the company's interactions with Congress and is a 35-year D.C. veteran, a former Walt Disney government relations executive who spent 15 years on Capitol Hill.
ICYMI