Axios Latino
May 20, 2021
¡Muy buen jueves! This week's Axios Latino newsletter is 1,343 words, about a 6-minute read.
Send us your feedback (chismes also welcome) by replying to this email. And if you are not already subscribed, sign up here. Read the Spanish version here.
🔥 Check the Cheetos dream story that wasn't: Turns out a janitor at Frito-Lay may not be the big papi behind the popular Flamin' Hot variety.
1 big thing: Digital gap leaves Latino students behind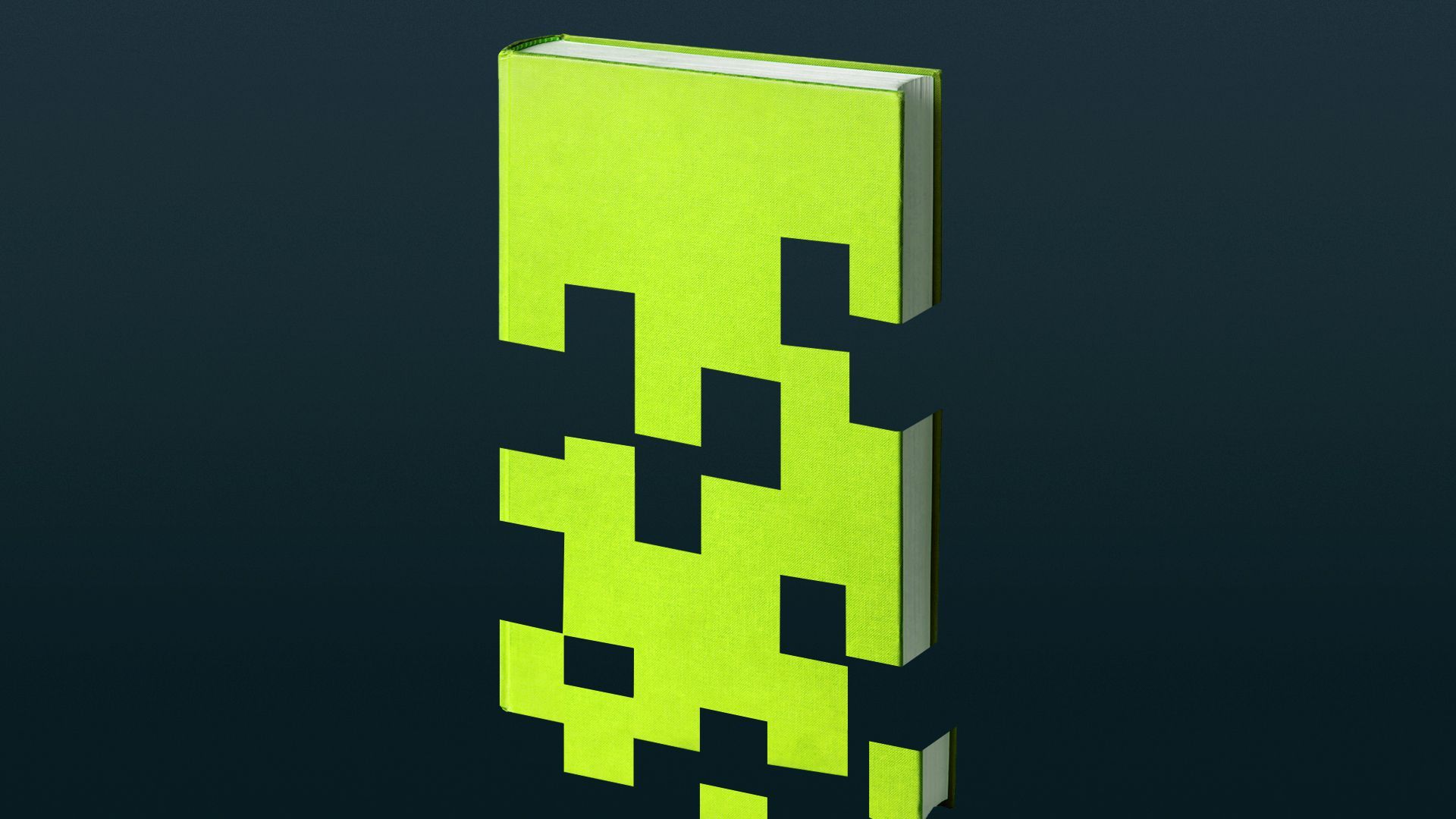 COVID-19 and the digital divide have taken a severe toll on Latino students' education, from the U.S. to Patagonia.
Why it matters: With the end of the school year approaching, the extent of the learning deficit from the move to virtual classes and the work needed to help students catch up is becoming clearer.
Between the lines: Reports of cartels and gangs recruiting children in Colombia and Mexico are on the rise.
The big picture: Much of the problem stems from a digital divide that existed before the COVID-19 pandemic.
2. U.S.- El Salvador relationship turns prickly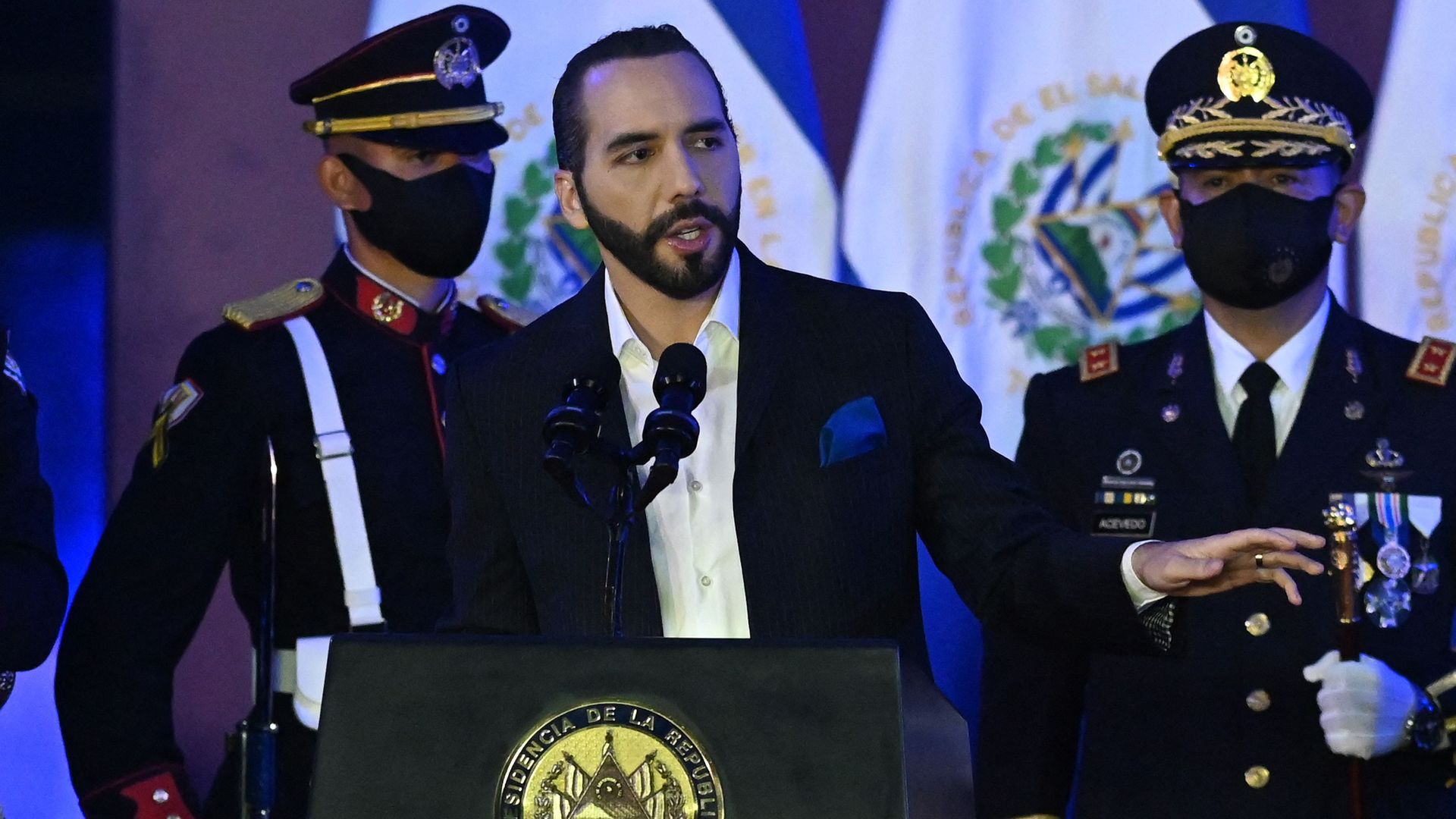 The U.S. and the president of El Salvador are wrangling over a declassified list of allegedly corrupt officials that includes the Salvadoran cabinet chief and the former security minister.
Why it matters: The tension comes as the White House has offered development programs to entice the leaders of Mexico and Central America's Northern Triangle to work toward reducing migration.
Hispanic Congress members like Rep. Norma Torres (D-CA), who made the list public, argue those plans should not come at the expense of demanding public accountability from officials suspected of malfeasance.
More names are expected to emerge in June on the Engel List of "corrupt and undemocratic actors."
The other side: President Nayib Bukele has made light of the list, arguing it's not about the U.S. wanting to battle corruption but a reaction to El Salvador's embrace of China.
Bukele has looked to Beijing for development grants and to get vaccines, like much of Latin America.
Between the lines: The release of the list comes after lawmakers from Bukele's party, Nuevas Ideas, voted to oust the attorney general and members of the Constitutional Court.
3. A dream comes true for some Dreamers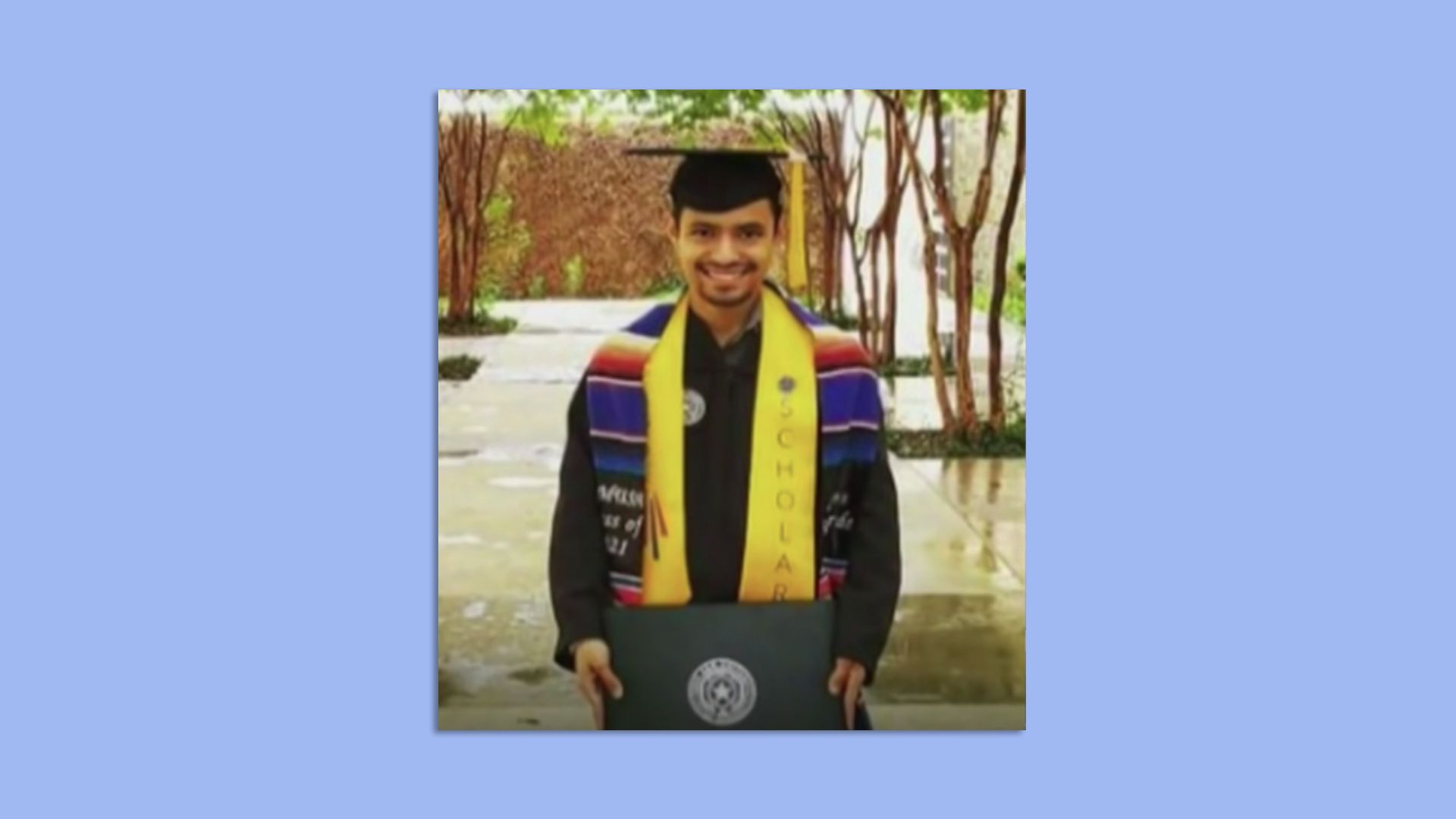 Over 100 beneficiaries of DACA can legally travel internationally for the first time starting this week, after a judge granted their request for a special permit to re-enter the U.S.
Why it matters: Nearly 700,000 people in the Deferred Action for Childhood Arrivals program would normally face deportation if they left the U.S. for educational trips or family emergencies like grandparents' funerals.
But a group of new graduates has just received authorizations that sometimes take over two years to process, after successfully suing immigration officials to expedite the so-called advance paroles.
The big picture: DACA recipients, most of whom only know the U.S. as home, have temporary work or study permits but await a more stable future with a proposed path to citizenship.
4. Chile looks to set a constitutional standard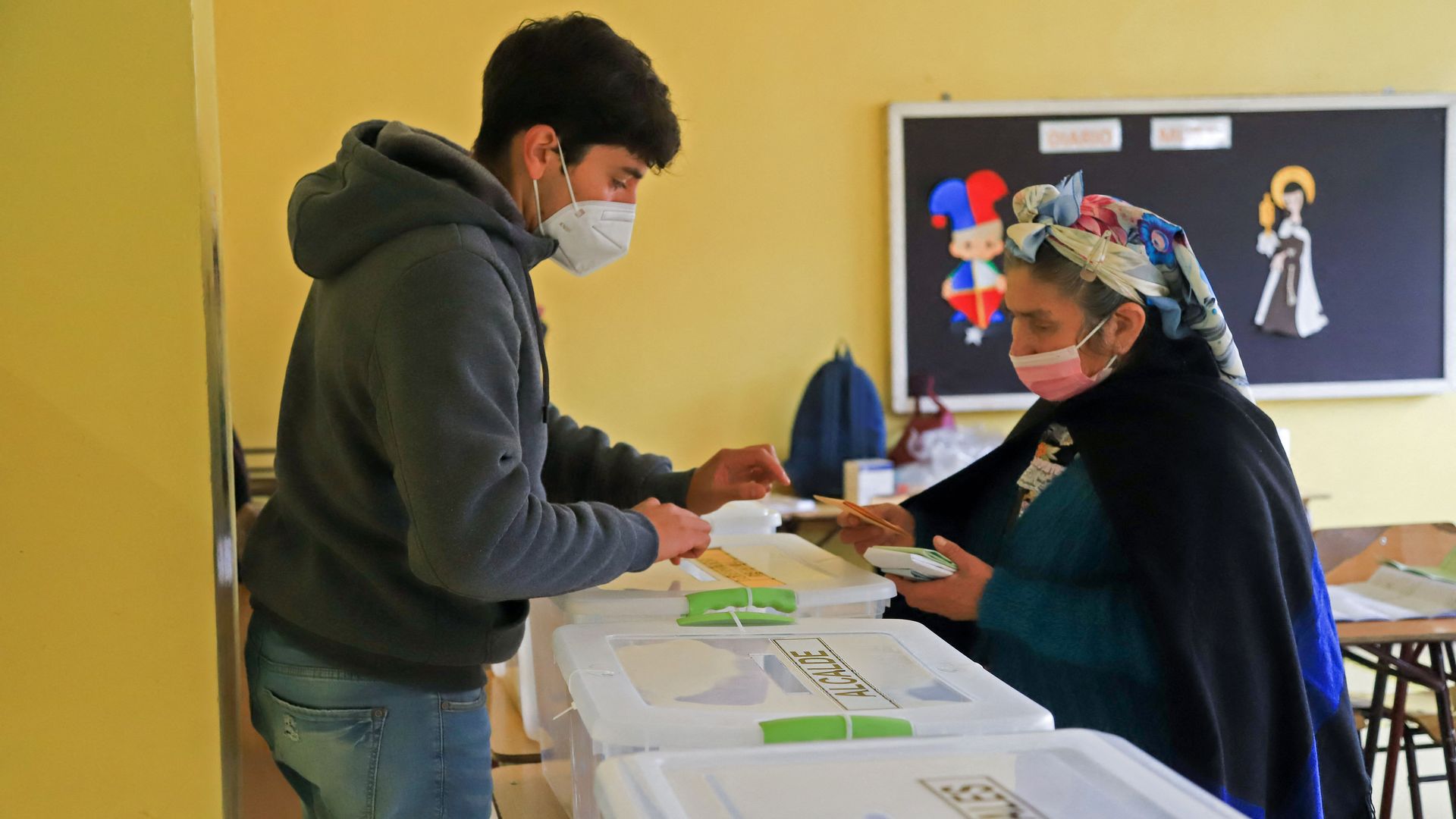 Chile is drawing up a new constitution, the first country in the world to do so with a body featuring a gender split of 79 women and 76 men.
Why it matters: In response to mass protests in 2019, the constituent body's members were all chosen by popular vote last Sunday, with results likely to reverberate in November's presidential election.
Independent candidates upended the polls, winning 48 of the 155 seats and leaving members of the ruling right party and the center-left parties without veto power.
A two-thirds majority will be required to agree on the new articles, so the 17 votes of Indigenous constituents will also carry weight.
For reference: Chile is currently governed by a constitution written during the military dictatorship of Augusto Pinochet.
Many argue it has deepened socioeconomic inequalities and hindered pluralism as well as the progress of the country's Indigenous population.
What's next: The constitutional convention will open in June and should have a new text ready for a mid-2022 referendum.
5. Latinos want vaccines but can't take time off
The number of vaccinated U.S. Latinos is increasing after months of unequal access, but hurdles remain for this especially hard-hit group to get COVID-19 vaccines at the same rate as others.
President Biden wants 70% of U.S. adults vaccinated by July 4.
By the numbers: 33% of unvaccinated Latinos are more likely to say they'd like to get vaccinated than white and Black non-Hispanics, according to a Kaiser Family Foundation poll.
But they are also more concerned about barriers, like difficulty traveling to a vaccination center or missing work in case of side effects.
56% of those who have been vaccinated say they were asked for government ID or a social security number, a situation that concerns Hispanics with lower incomes who may not have a driver's license or who are undocumented.
The bottom line: Half of unvaccinated Latino adults say they would get their coronavirus shot if it were available at a clinic they trust or if their employer would give them paid time off to get it.
6. How Latino activists brought down Arpaio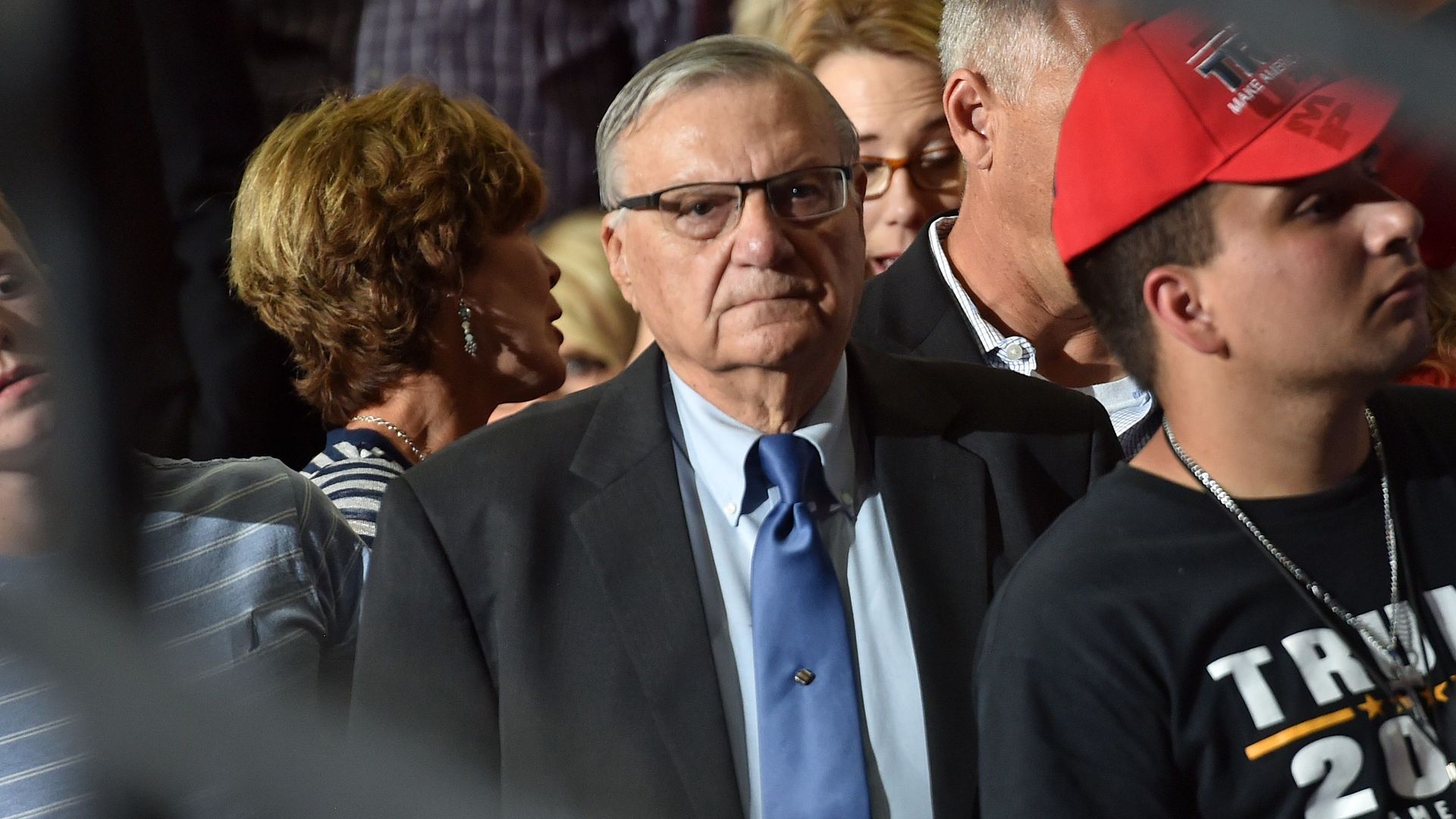 A new book details how Latino activists brought to an end Joe Arpaio's tenure as sheriff of Maricopa County, Arizona, where he drew national attention for his extravagant immigration enforcement antics, Axios' Russell Contreras reports.
Details: Investigative journalists Terry Greene Sterling and Jude Joffe-Block chart the rise and fall of the lawman, once a hero for the right, in Driving While Brown: Sheriff Joe Arpaio Versus the Latino Resistance.
Arpaio was defeated in 2016 by a coalition of Latinos, Native Americans, progressive white voters and moderate conservatives, the same coalition that helped flip the state for Democrats in 2020.
7. Ecuador's human rights chief arrested for sex assault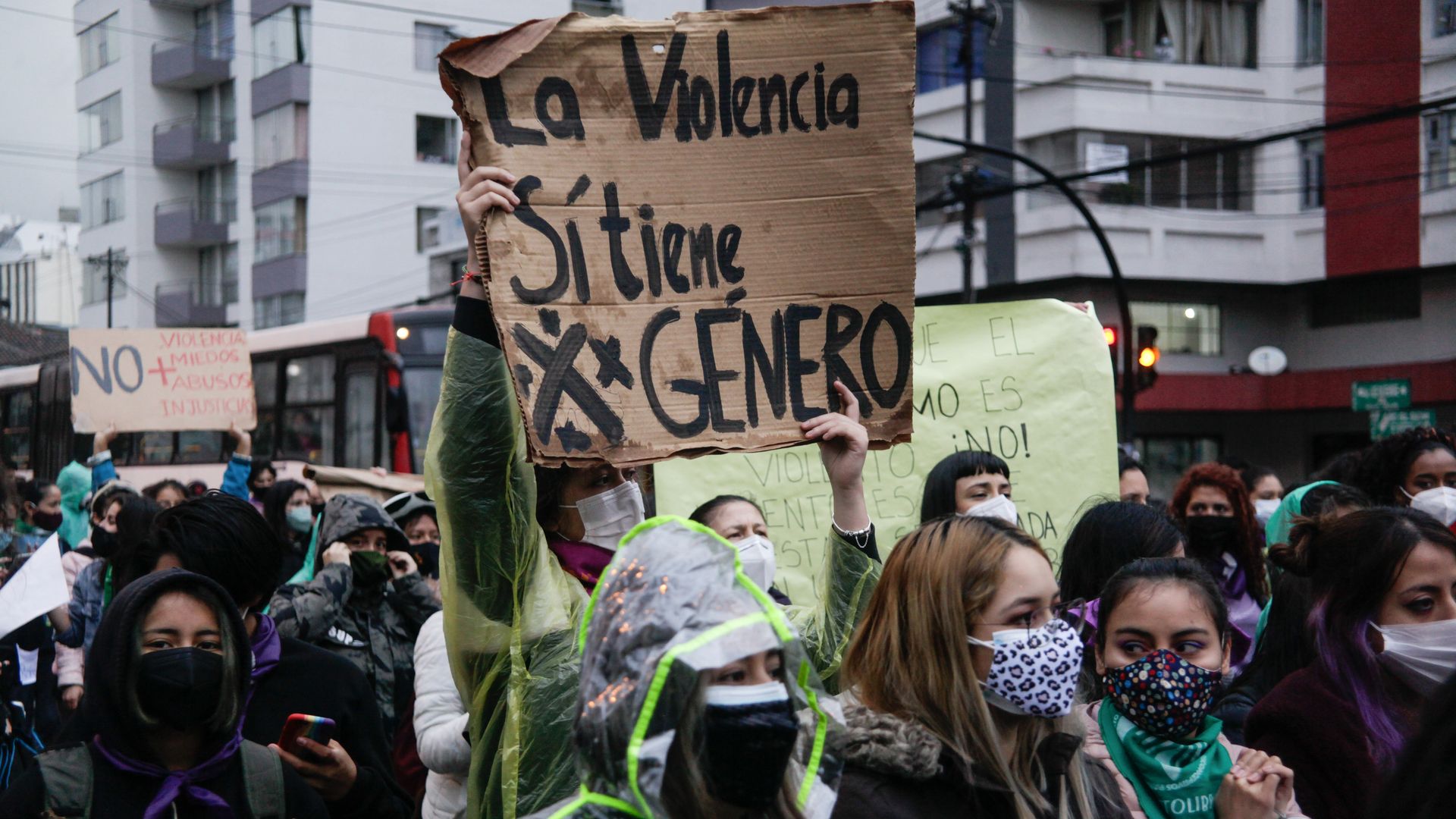 The ombudsman of Ecuador has been arrested and accused of sexual assault after a video surfaced that shows him forcefully touching a woman as they get out of an elevator.
Why it matters: Freddy Carrión is being investigated along with a former health minister for the events caught on camera, which reportedly happened during a clandestine party in Quito that broke COVID-19 regulations.
The bottom line: 64.9% of Ecuadorians say they have been victims of some form of gender violence, while every day 42 women or girls report sexual harassment or sexual abuse to the national police, according to the most recent official data.
8. 🦖 1 smile to go: Move over, T-Rex
A new species of herbivore dinosaur has just been identified in Mexico from 72-million-year-old fossils, while a paleontology team in Argentina recently unearthed what is believed to have been the biggest land animal to ever roam the planet.
Details: The dino found in Mexico has been named Tlatolophus galorum, using the nahua word for "crested." It was a "peaceful and chatty" dinosaur, researchers say.
In Patagonia, the remains point to the oldest fossils yet found of a titanosaur, a long-necked species that was 130 feet long, 65 feet tall, and as heavy as 14 elephants.
Hasta la próxima semana, have a safe one.