Axios Generate
June 13, 2022
👋 And we're back! Today's newsletter, edited by Mickey Meece, has a Smart Brevity count of 1,232 words, 5 minutes. 
📬 Did a friend send you this newsletter? Welcome, please sign up.
🎶 This week marks 35 years since The Replacements released the album "Pleased to Meet Me," which has today's intro tune...
1 big thing: Why Biden is boxed in at the gas pump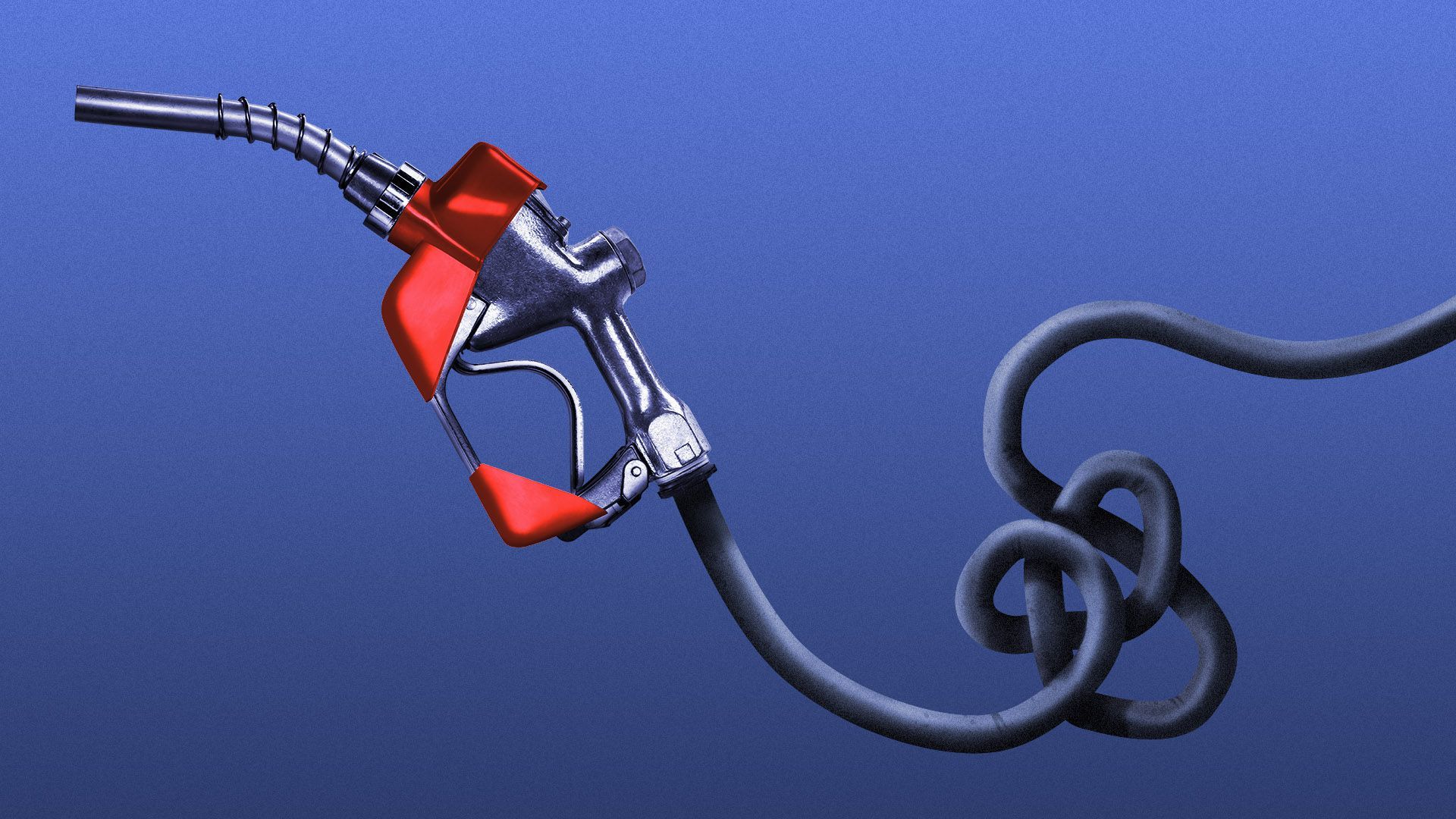 Whether looking domestically or abroad, President Biden has few options to quickly change oil market forces that have caused a surge in gasoline prices and deepened Democrats' political peril, Ben writes.
Driving the news: The nationwide average gasoline price is now north of $5 for the first time — a milestone in the fuel price run-up that has helped push inflation to its highest levels in 40 years.
The White House confirmed yesterday that Biden intends to visit Saudi Arabia next month — a trip with a wide agenda that would nonetheless likely include some focus on oil production.
Biden also pointedly criticized Exxon Friday. His comments are part of wider White House claims the industry is harming consumers by prioritizing shareholder rewards over U.S. production increases
The big picture: All kinds of data and analysis point to the same conclusion — there's simply no quick transformation in store for the tight crude and fuels market, even at highly attractive crude prices.
"Most traders, policy makers and analysts see oil demand growing through 2023 and supply struggling to keep pace," Bloomberg commodity expert Javier Blas writes this morning.
Demand coming back from COVID, pressure on Russian supplies, limited spare capacity in OPEC, constraints on the pace of U.S. growth, and other forces all spell a persistently tight market.
The Washington Post reports this morning that Biden is expressing "increasing frustration" with the administration's inability to contain rising costs for gas and other goods.
Zoom in: The oil price run-up is not bringing huge changes to federal near-term production outlooks.
The U.S. Energy Information Administration has been making only modest adjustments to its U.S. oil production growth predictions, even as it sees output reaching new records late next year.
For instance, the most recent projection last week sees domestic output rising to 12.43 million barrels per day in Q4 of this year (compared to an 11.71 million average in Q2).
That's less than 100k more than the prior version of the monthly outlook. Subsequent quarters see similarly small upgrades.
What they're saying: "While supply-side constraints and rising demand have pushed global energy prices to multiyear highs, producers face several risks that will limit their ability to ramp up drilling and development quickly," Moody's Investors Service said in a note.
It notes that capital investment is growing significantly, but producers face cost inflation, supply chain woes, shareholder demands for "continued capital discipline" and "looming risks of energy transition-related regulations."
2. First Look: Climate careers platform raises funds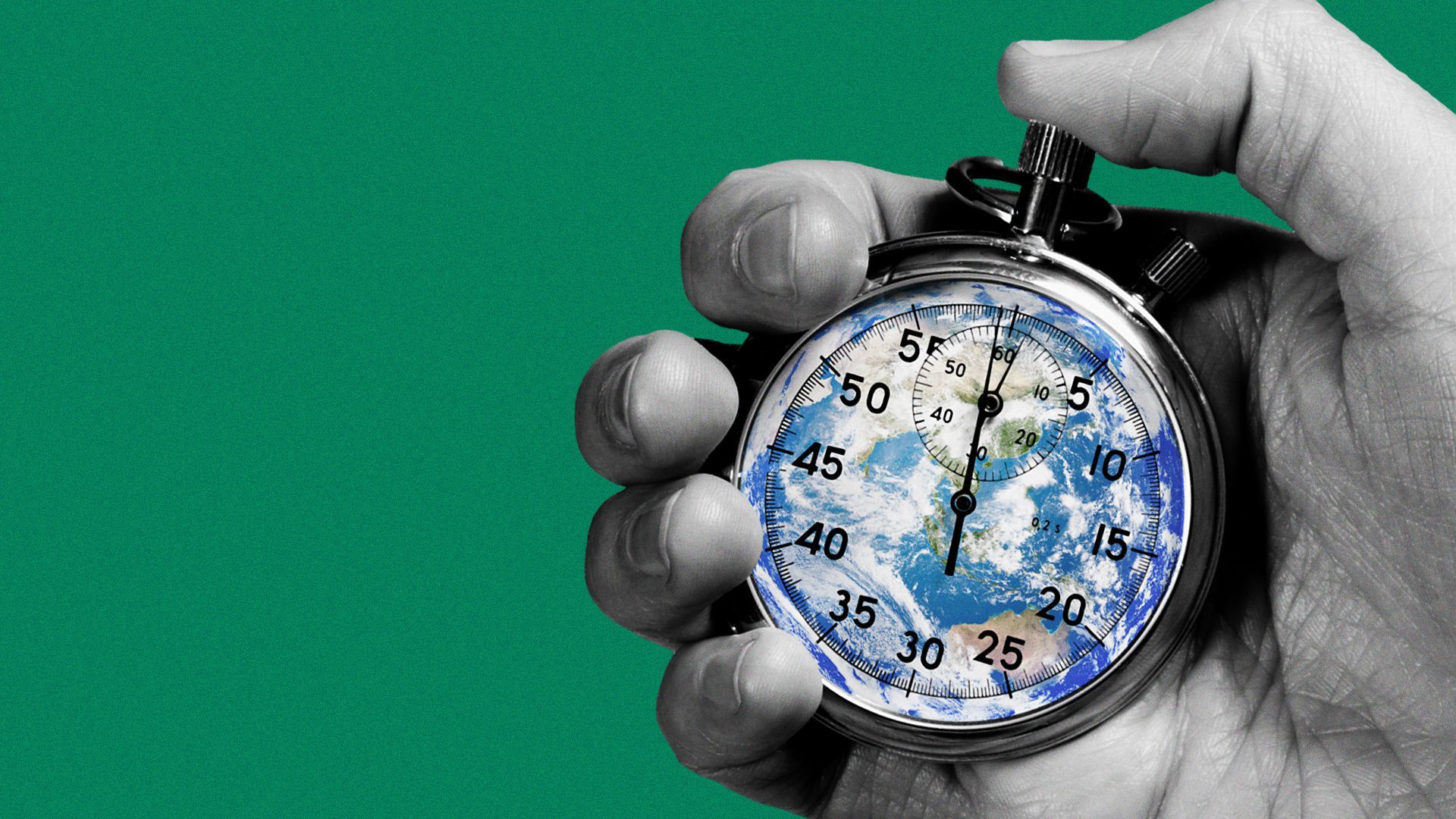 Terra.do, a climate careers platform offering everything from job listings to exclusive courses, has raised $5 million in a seed funding round, the company tells Andrew.
Driving the news: The startup's mission is to get 100 million people working in climate globally by 2030. To that end, its app launched today aiming to connect climate professionals with hiring managers at top climate tech firms.
Why it matters: Climate tech careers are relatively new, and while job boards exist that feature some of these roles, Terra.do's CEO, Anshuman Bapna, says there is a climate talent "bottleneck."
"The world doesn't have enough carbon accountants, battery engineers, regenerative farmers, climate risk analysts, policymakers that understand climate," Bapna said.
Companies Terra.do is working with include Pachama, Aurora Solar, Chewie Labs, Arcadia, Afresh, Kairos Aerospace and more.
Zoom in: Terra.do offers climate fellowships that are intensive training programs over 10 to 12 weeks.
Terra.do runs a climate bootcamp and select programs taught by experts including Katharine Wilkinson, co-founder of the All We Can Save Project, and Zeke Hausfather of Stripe.
The goal on the education front is ambitious, Bapna said, "To make climate education accessible to everyone on the planet."
3. Record-breaking heat wave expands and intensifies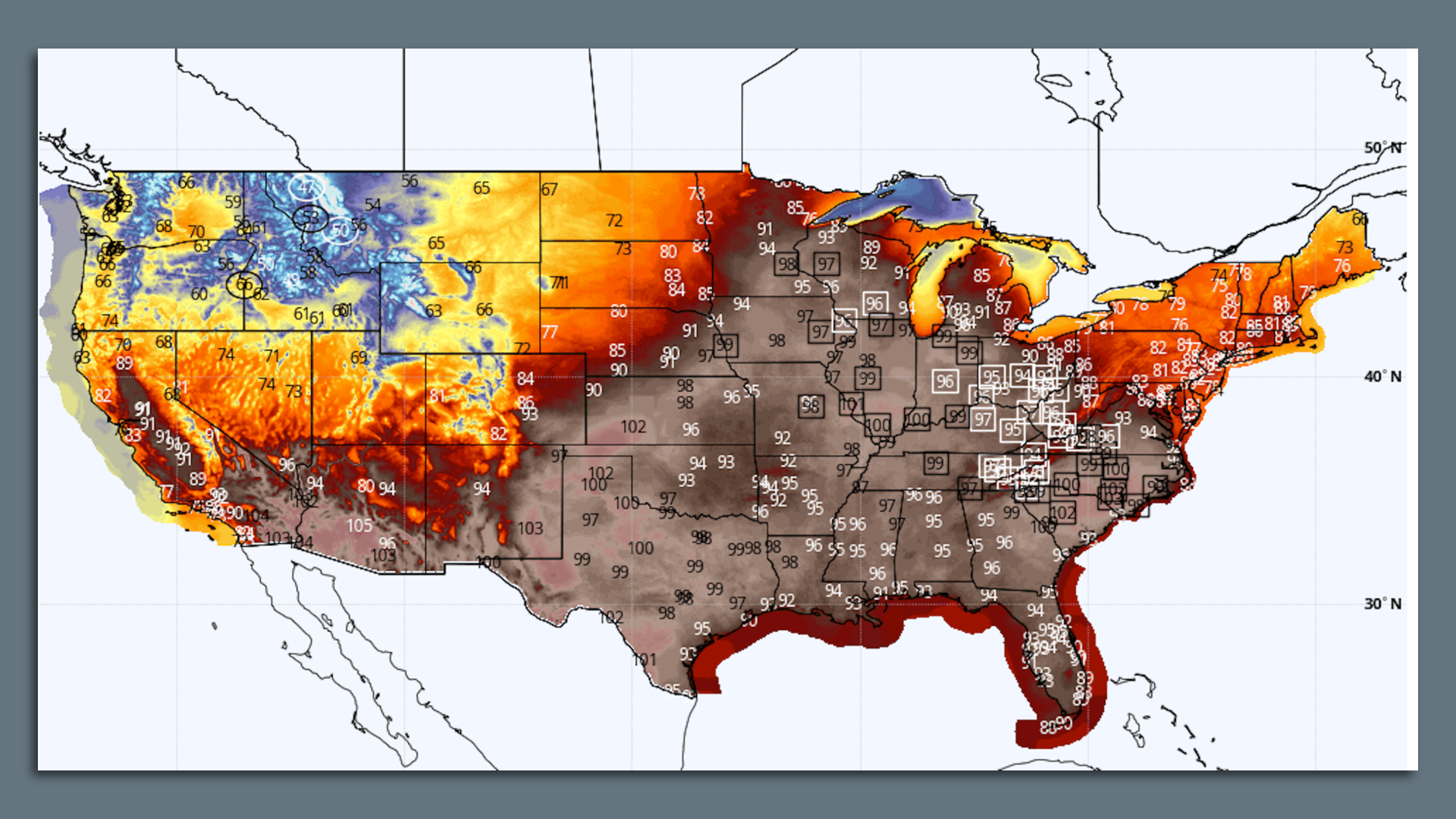 The heat wave that broke records this weekend in the Southwest is expanding east and intensifying, with advisories and warnings in effect for 87 million Americans, Andrew writes.
Why it matters: Extreme heat is the biggest weather-related killer in a typical year in the U.S., and early season heat is especially dangerous because people are not yet used to such high temperatures and humidity.
Threat level: A large area of high pressure, or heat dome, will expand into the Plains, southern Rockies, and mid-to-lower Mississippi, Tennessee and Ohio Valleys through tomorrow.
As of this morning, heat advisories and warnings were in effect from the Carolinas to Texas, extending north into Wisconsin and Minnesota and south to the Gulf Coast.
Highs in many places, including Chicago, Des Moines, St. Louis, Little Rock and Nashville are likely to hit 100°F today and tomorrow, threatening records.
The combination of heat and humidity will send heat indices soaring well into the triple digits.
High temperatures will be 20°F to 30°F above average for this time of year in many locations.
For the Central states, this will be a prolonged event.
Meanwhile, along with the extreme heat, wildfires broke out this weekend in Arizona, New Mexico, California and Colorado.
"Critical" fire weather conditions are expected Monday from the Southwest to the southern and central Rockies to the High Plains, NWS said.
4. 🏃🏽‍♀️Catch up fast: An EV collapse and BP's move
📉 The electric vehicle startup Electric Last Mile Solutions announced that it's going out of business via Chapter 7 bankruptcy liquidation.
Why it matters: "The filing will make Electric Last Mile the first of the EV startups that merged with special purpose acquisition companies to go out of business amid the recent market slump," Bloomberg reports.
🛢️BP is selling its 50% stake in the Sunrise oil sands project to partner Cenovus Energy, marking the latest pullback by oil majors from the region.
Alongside the divestment, BP also announced it's acquiring Cenovus' 35% stake in the Bay du Nord oil project off Canada's east coast. Reuters has more.
5. A bullish electric car forecast
New Boston Consulting Group analysis predicts electric cars will gain the upper hand in the global passenger vehicle market in just a half-decade, Ben writes.
Why it matters: The BCG outlook sees faster growth than projections from some other key forecasters.
If they're proved right, it signals the maze of national and regional policies — combined with corporate pledges and investments — are having big near-term effects.
🧮 The important numbers: They see battery electric vehicles taking over as the most popular vehicle type sold globally in 2028.
That's three years sooner than what BCG projected last year.
"We now expect BEVs to account for 20% of global light-vehicle sales in 2025 and 59% in 2035."
6. The week ahead: Supreme Court, heat pumps, forum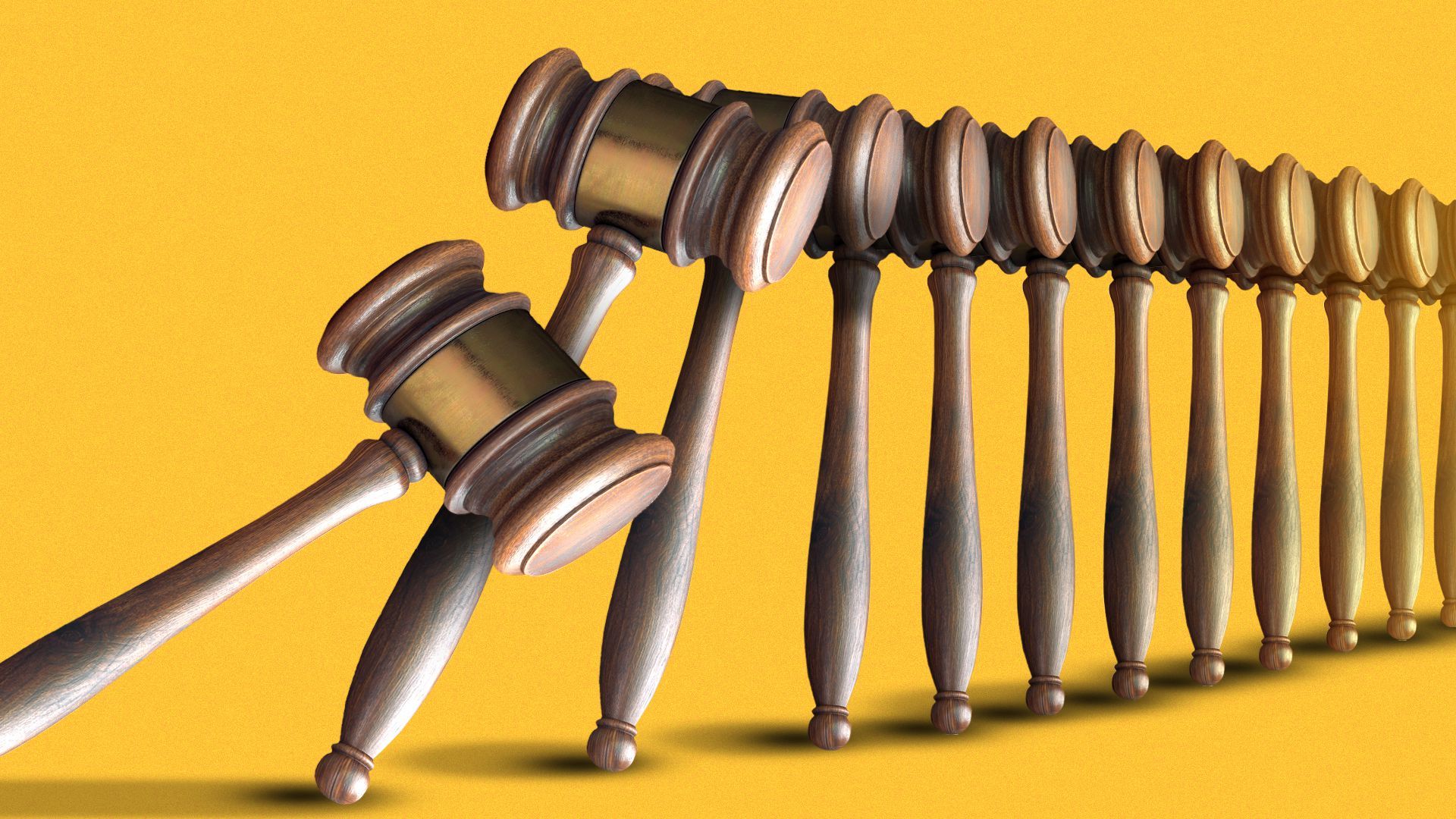 All eyes are on the Supreme Court today and Wednesday, when new decisions are slated to arrive, Andrew writes.
Among the cases may be West Virginia v. EPA, which could result in the court reining in the EPA's flexibility to regulate greenhouse gases.
Also this week... According to a White House official, the Biden administration plans actions to make all-electric heat pumps more accessible and affordable for Americans.
This may include new gas furnace energy efficiency standards, and the White House lobbying of Congress to pass related legislation such as the HEATR Act, which would create a manufacturer tax credit to produce heat pumps.
On our radar... President Biden is scheduled to host the Major Economies Forum on climate and energy Friday. This would be a rare presidential-level meeting of a group that usually convenes at the climate adviser or secretary of state level.
📚 Hi all, Andrew here... do you have any suggestions for good summer reads on climate or energy? I have two for you: "All We Can Save" and "The Ministry for the Future" (too long, but compelling). I will share some of the recommendations here midweek.