Axios Generate
May 21, 2019
Good morning, and welcome. Ben Geman is back in action today, so he and I are tag-teaming today's edition.
Situational awareness: Energy Secretary Rick Perry told reporters in Kiev that the U.S. is preparing to sanction companies working on Russia's long-proposed Nord Stream 2 gas pipeline, Reuters reports. Perry said both chambers would pass a sanctions bill and President Trump would sign it.
Let's dive into the rest...
1 big thing: The climate-change disconnect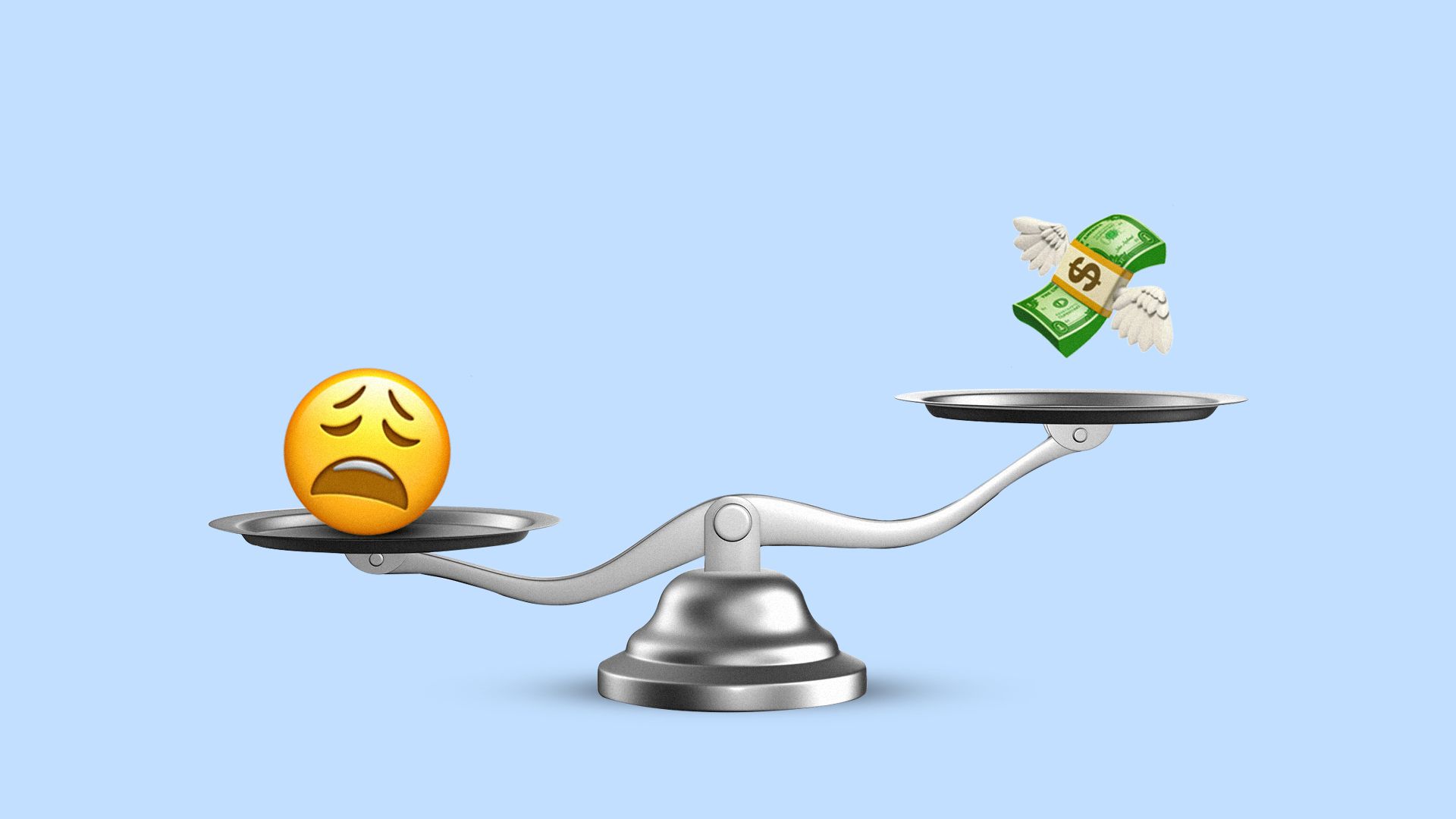 More people around the world say they're worried about climate change — but that concern is not translating into a willingness to pay more for energy or vote for candidates supporting aggressive action on the issue.
Driving the news: At least 3 recent developments show this stark disconnect...
Australians voted against politicians campaigning on addressing climate change in their national elections last weekend. This is despite polling showing desire for immediate action at 61%, a near record high and close to where it was a decade ago.
Washington state voters rejected — for the second time — a proposal to price carbon emissions in the 2018 midterm elections. Washington is one of America's most liberal states and polling shows a record-high 45% of Americans say climate change is a serious problem and supports immediate action.
Protests in Paris over high gasoline and diesel costs compelled the French government to scrap increases that were part of its climate agenda. This is despite 83% of the French population saying climate change is a threat to their country, up from 54% in 2013.
My thought bubble: Expressed concern doesn't necessarily equate to action. Just ask someone worried about eating right and exercising enough — but who doesn't actually make it to the gym or opt for salad over fries.
But, but, but: Exceptions exist to this rule, just like there are people who exercise regularly and eat healthy.
Australia's former Prime Minister Tony Abbott, who doesn't acknowledge the scientific consensus on climate change, lost his parliament seat in a wealthy Sydney suburb where people did appear to vote their concern about climate change.
Some U.S. states are addressing the issue, such as Washington, which recently passed a clean-electricity bill after its carbon tax proposal failed.
California is one of the few economies in the world tackling the climate impacts of a broad swath of its economy.
What we're watching: Whether this disconnect just needs more time to, well, connect, as warming's impacts worsen and the cost of addressing the problem drops as clean-energy technologies become more affordable.
What's next: This year's re-election campaign of Canadian Prime Minister Justin Trudeau will be interesting to watch as it's shaped by debate on climate change and the newly installed carbon tax.
2. Chart of the day: Venezuelan oil's grand fall
Venezuela's oil production has dropped to the lowest level in more than 15 years, driven by widespread power outages, mismanagement of the nation's oil industry, and U.S. sanctions directed at the nation's energy sector, according to new U.S. Energy Information Administration data.
By the numbers: In April 2019, Venezuela's oil production averaged 830,000 barrels per day, down from 1.2 million at the beginning of the year. That's the lowest level since January 2003.
"The number of active oil rigs — an indicator of future oil production — also fell from nearly 70 rigs in the first quarter of 2016 to 24 rigs in the first quarter of 2019," EIA states.
The intrigue: Via Bloomberg's Tina Davis: "Venezuela has gone from Latin America's largest oil producer to the fourth-largest, behind Brazil, Mexico and Colombia."
One level deeper: The sanctions on Venezuela — namely their impact on oil prices — could play a role with inflation too, Axios' Dion Rabouin writes.
Oil prices hit a 3-week high Monday and are primed to rise further as the possible OPEC production cuts and U.S. sanctions on Venezuela and Iran are further priced into the market.
Gas prices have managed to hold throughout much of the U.S. this year, but prices now are facing a doubled-edged sword — the transition to more expensive summer gasoline blends and lower U.S. gasoline stocks, currently at a 7 million barrel deficit from 2018.
3. One science thing: methane capture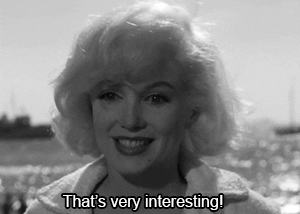 Emerging tech to suck CO2 from the air is getting lots of buzz and cash, but a new paper in the peer-reviewed journal Nature Sustainability proposes a method for atmospheric capture of methane to alleviate warming and buy more time to tackle the bigger CO2 problem.
Why it matters: Methane — a greenhouse gas originating from agriculture, natural gas production, and elsewhere — is emitted in smaller quantities than CO2 but is far more potent at trapping heat on a pound-for-pound basis in the near-term.
What they're saying: "The technique could restore the concentration of methane to levels found before the Industrial Revolution, and in doing so, reduce global warming by one-sixth," the authors write in a separate piece at The Conversation.
How it works: They propose using zeolites — which are porous crystalline structures made from aluminum, silicon and oxygen — that can trap methane.
It would arrive via large volumes of air forced into chambers via arrays of electric fans (which would be powered by renewables).
The intrigue: The system they envision would ultimately transform the methane into less-potent CO2, providing some breathing room given methane's potent short-term warming effects.
"Methane removal would buy us considerable time to address the [larger] problem of carbon dioxide emissions," Stanford's Rob Jackson, the paper's lead author, tells MIT Technology Review.
4. Catch up fast: EVs, 2020, coal
EVs part 1: The big EV charging player EVgo and Chevron said yesterday that they're adding fast-charging to several Chevron gas stations in L.A. and the San Francisco area. Engadget has more.
Why it matters: It's another sign of how Chevron — which has been less aggressive in the EV game than European oil majors — is boosting its efforts.
Flashback: Late last year Chevron invested in ChargePoint, another large charging company.
EVs part 2: Ford announced 7,000 layoffs of salaried employees yesterday. According to the Wall Street Journal, it's part of a wider repositioning that's partly related to EVs.
The big picture: "Ford is the latest car company to make deep job cuts as the industry ratchets up investment in costly technology bets, such as electric and self-driving cars," they report.
Coal: Via Greentech Media, "Xcel Energy plans to close its last two coal-fired power plants in Minnesota by 2030, a decade earlier than scheduled, while keeping its nuclear power plants running through at least 2040 — the latest step in the eight-state utility's plan to reach 100 percent carbon-free electricity by 2050."
2020: AP reports, "Democratic presidential candidate Michael Bennet said Monday he wants to commit $1 trillion for underwriting research and projects to address climate change, set aside about one-third of U.S. lands and ocean territory for conservation and reach net-zero U.S. emissions by midcentury."
5. Why the nuclear industry is in trouble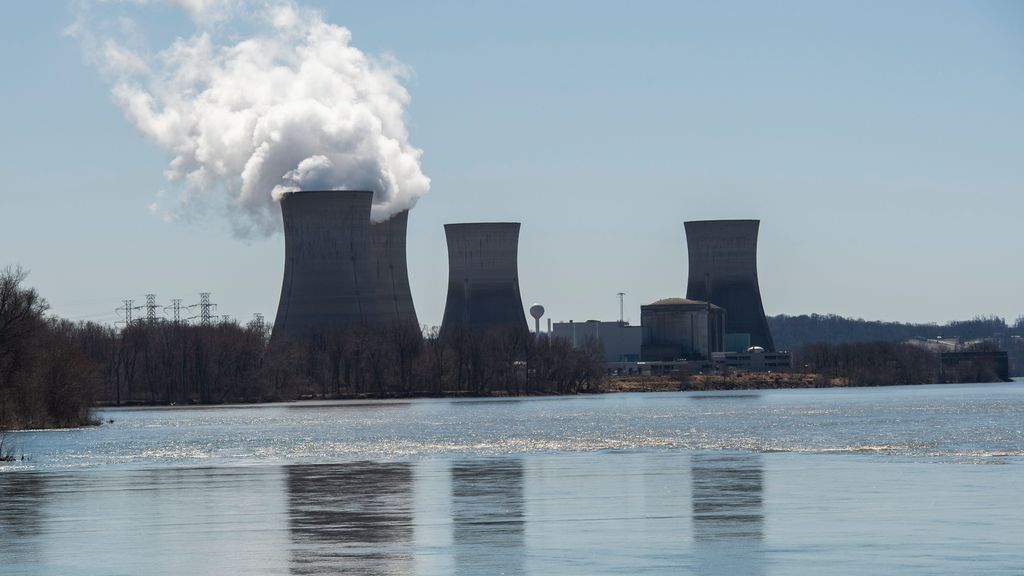 Several experts with the Atlantic Council write that due to atrophy at home and competition abroad, the U.S. nuclear industry is increasingly at risk of losing power plants, workforce talent and global business.
Why it matters: The civilian and military nuclear sectors depend on one another, and both are strategic assets vital to national security. Nuclear energy also eases the path to decarbonizing the U.S. electric grid.
Context: Prospective employment in the civilian nuclear power sector is a core incentive to academic training and military careers in nuclear energy. This supply chain of expertise is at least as essential as the material inputs.
U.S. exports of nuclear technology are part of a diplomatic strategy that establishes trade agreements with foreign countries pursuant to the Nuclear Non-Proliferation Act of 1978.
Nuclear energy constitutes the majority of low-carbon electricity generation in the U.S., at just under 20% of the overall domestic energy mix for electricity.
Where it stands: The U.S. has lost 6 nuclear energy plants since 2013, while 9 more are planned to close in the next decade.
The authors are with the Atlantic Council's Global Energy Center, where Randolph Bell is director, Jennifer T. Gordon is deputy director and Robert F. Ichord Jr. is a senior fellow.