April 30, 2019
Situational awareness: "Oil prices [rose] on Tuesday as Venezuela's opposition leader called on the military to back him to end [President] Nicolas Maduro's rule and after Saudi Arabia said a deal between producers to withhold output could be extended beyond June to cover all of 2019," Reuters reports via CNBC.
And, yesterday marked the birthday of the late Tammi Terrell, whose work included memorable songs with Marvin Gaye before she died way too young. They'll open today's edition...
1 big thing: What Biden and Beto just told us about 2020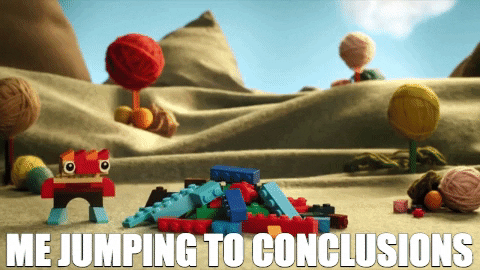 Beto O'Rourke said plenty about climate yesterday, Joe Biden said almost nothing, and it's not too early (ok maybe a little early) to explore what it all says about the packed Democratic 2020 fight.
Driving the news: O'Rourke released an aggressive plan that would set an "enforceable" standard of getting the U.S. to net-zero emissions by 2050 and calls for several trillion of dollars in investments over a decade.
Biden, in his kickoff speech in Pennsylvania, didn't mention climate directly, but gave a brief nod to clean energy and its public health and jobs benefits. But, he just entered the race, so I'll be watching to see how he positions himself.
My thought bubble: Biden may have an incentive to avoid running left on climate because ...
He's clearly making a big play for labor's support, and authors of the Green New Deal didn't corral backing from the national AFL-CIO, which has criticized the plan.
A number of major rivals for the nomination including Bernie Sanders are co-sponsoring the resolution, which provides Biden a chance for a contrast.
Biden is "not really trying to out-woke or out-liberal other Democrats anyway," writes FiveThirtyEight's Nate Silver, noting his base is older and more moderate.
Interest in climate change, meanwhile, is more pronounced among younger voters. That could break either way, depending on what strategy he ultimately employs to widen his support.
Biden can be risk averse for now but still point to his record with former President Obama, who remains very popular with Democrats and went much further than any other president on climate.
Known knowns and unknowns: Biden's campaign did not respond to inquiries about what place climate will have in his campaign or his thoughts on the GND.
His campaign website has almost no policy for now. As we noted when he got in, it says "we must turbocharge our efforts" to address climate change.
Per NYT, he introduced a climate bill back in 1986 and called climate change the "greatest threat to our security" at a rally last year.
What's next: The debates are coming up fast, and I'm wagering we're past the era where climate is mostly absent, so Biden will field the topic then if not sooner.
Now let's turn to O'Rourke, who made climate the topic of his first major policy proposal.
Its ambition and scope suggests that O'Rourke sees moving left on emissions as a way to attract younger and more progressive voters.
It's also a sign that he wants to compete directly for the climate candidate mantle with Sanders as well as Washington Gov. Jay Inslee, who has made climate the centerpiece of his run.
Keep reading for more on O'Rourke's proposal...
2. Parsing Beto's big plan
O'Rourke's plan calls for steps such as an end to new fossil fuel leasing on federal lands and requiring that federal permitting decisions "fully account for climate costs and community impacts."
Big pieces include:
He plans to wield executive power for tougher rules on power plants, auto mileage, and methane emissions from oil-and-gas development.
His first bill to Congress would "launch a 10-year mobilization of $5 trillion directly leveraged by a fully paid-for $1.5 trillion investment."
This would be funded in part with tax code changes that would "ensure corporations and the wealthiest among us pay their fair share" and end current incentives for fossil fuel companies.
It also calls for "limited-duration, performance-focused" tax incentives to speed up deployment of climate-friendly tech.
But, but, but: Lots of it would require new legislation, including a "legally enforceable" standard for achieving net-zero emissions by 2050.
The reliance on Capitol Hill heavily clouds its prospects due to widespread GOP resistance to aggressive emissions policies.
Quick take: It's a mix of policy measures preferred by advocates of various stripes.
The measures range from huge investments in rapidly scaling up deployment of zero-carbon technologies to major new investment in R&D in many areas such as agriculture and industry.
The latter is a nod to advocates who say that despite mainstreaming of solar and other zero-carbon technologies, major new breakthroughs will be needed to achieve the steep emissions cuts needed to avoid high levels of warming.
The intrigue: It doesn't address carbon pricing — via taxes or permit trading — head on, but seems to flick at the concept.
On the "enforceable" net-zero by 2050 standard, which has a target of getting halfway by 2030, it calls for sending a "clear price signal to the market" and would "harness the power of the market."
What they're saying: Environmentalists including the League of Conservation Voters praised the proposal, while 350.org gave it a mixed review.
But it drew attacks for being too timid from the Sunrise Movement — the group that's helped to push the Alexandria Ocasio-Cortez-backed GND to the forefront of climate politics.
More on that here.
Of note: O'Rourke hardly has an open lane on climate. Inslee issued a critical statement that notes at one point, "Beto O'Rourke will need to answer why he did not lead on climate change in Congress."
3. Breaking: Buffett enters Anadarko fray
Billionaire investor Warren Buffett is getting involved in the high-stakes fight between Chevron and Occidental Petroleum to buy Anadarko Petroleum, CNBC reports.
"Berkshire Hathaway has committed a $10 billion investment in Occidental Petroleum contingent on the company completing its proposed takeover of Anadarko Petroleum," they report.
Why it matters: The story notes that "Berkshire could make Occidental a more formidable suitor." Occidental is smaller than Chevron but is seeking to trump its bigger rival in the battle for Anadarko, which holds attractive acreage in the booming Permian Basin among other assets.
Go deeper: Anadarko may abandon Chevron for Occidental
4. Chart of the day: China's EV boom
It's no surprise that China is the world's largest electric vehicle market by far, but this chart above, constructed from DOE data, puts it in stark relief.
By the numbers: Via the "fact of the week" from DOE's Vehicle Technologies Office...
"The combined total of light-duty all-electric vehicles (EV) and plug-in hybrid electric vehicles (PHEV) sold in China in 2018 was over 1 million, or 8.1% of the light-duty vehicle market there."
"This compared to 386,000 plug-in vehicles sold in Europe and 361,000 plug-in vehicles in the United States — about 2% of the market in both places."
5. BP's earnings take a hit in "volatile" stretch
BP joined other oil giants in reporting lower Q1 profits as companies dealt with lower crude prices.
By the numbers: The U.K.-based multinational reported $2.36 billion in profits, down from $3.48 billion in the prior quarter and $2.59 billion during the same period last year.
But, but, but: Per Bloomberg, BP "hit the target on profit estimates in the first quarter as rising oil and gas production and strong trading results offset the effect of lower prices."
The company's stock is up slightly Tuesday.
What they're saying: "[W]e produced resilient earnings and cash flow through a volatile period that began with weak market conditions and included significant turnarounds," CEO Bob Dudley said in statement.
Go deeper: BP's profit slump buffered by higher output, trading (Reuters)
6. Meet the GOP aides on the House climate panel
Rep. Garret Graves (R-La.), ranking member on the House Select Committee on the Climate Crisis, is tapping 2 veteran energy and climate officials to lead the GOP's work on the new panel, Axios' Amy Harder reports.
Driving the news: George David Banks, President Trump's former international energy and climate adviser, will be chief strategist.
Martin Hall, most recently a senior official at the trade group Business Roundtable and former executive with utility FirstEnergy, will be staff director.
The big picture: With control of the House, Democrats are seeking to put climate back on the front burner, with the new select committee expected to play a large role.
Background: Banks and Hall both worked on climate and energy issues in the George W. Bush administration.
Since resigning from the White House in February 2018 over reports of past marijuana use, Banks has worn several hats, including at the conservative think tank American Council on Capital Formation.
Hall was most recently a SVP at the Business Roundtable, having joined that group in 2017 after nearly 10 years at FirstEnergy.
7. How economists can live with mandates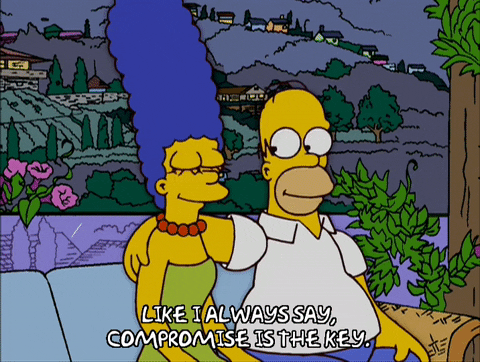 A new post over at UC Berkeley's Energy Institute at Haas explores how economists who like carbon pricing are able to come to terms with its lack of traction.
The big picture: Hang around policy circles and you'll find economists who want things that aren't politically possible yet — and have misgivings about policies that are viable, like widespread state renewables mandates.
That brings me to the post by economist Meredith Fowlie, who says pricing backers like herself need to accept some "inconvenient truths" politically, even as they advocate for its role.
What's next: The GND, which downplays pricing, is animating discussion of federal policy options.
Fowlie calls for retaining a place for pricing — albeit not as the tip of the spear — while bettering the structure of mandates whose "relative popularity makes them a durable second-best option."
That means harnessing market forces to lower the costs of mandates and standards (she cites competitive auctions for meeting renewable power targets), while keeping some pricing on the table to help meet the costs of the GND's ambition.
The bottom line: "It may pain economists to see carbon pricing cast in a diminished backseat role. But given the political realities, we should work within the constraints these realities impose. And focus more of our energies on designing the best-possible second best," she writes.
Go deeper:
8. Lightning round: Tesla, Anadarko, LA
Solar: Tesla will announce it's selling solar panels and equipment "for up to 38 percent less than the national average price by standardizing systems and requiring customers to order them online," NYT reports.
Oil: "The U.S. Securities and Exchange Commission on Monday obtained an asset freeze in connection with suspected fraudulent trading in Anadarko Petroleum Corp before the oil company agreed to be acquired by rival Chevron Corp," per Reuters.
EVs: The LA Times looks at Mayor Eric Garcetti's new sustainability plan that "imagines a city where, by the mid-2030s, 80% of the cars run on electricity or zero-emission fuel, 80% of the electricity comes from renewable sources and Angelenos drive 2,000 fewer miles each year than they do now."