Axios Generate
August 02, 2019
Good morning. Today's Smart Brevity count: 968 words, < 4 min read.
As a reminder, Generate is off next week! We'll be back August 12 with my latest Harder Line column, and in the meantime, watch the Axios stream for energy and climate change news.
1 big thing: Oil producers' not-so-happy Friday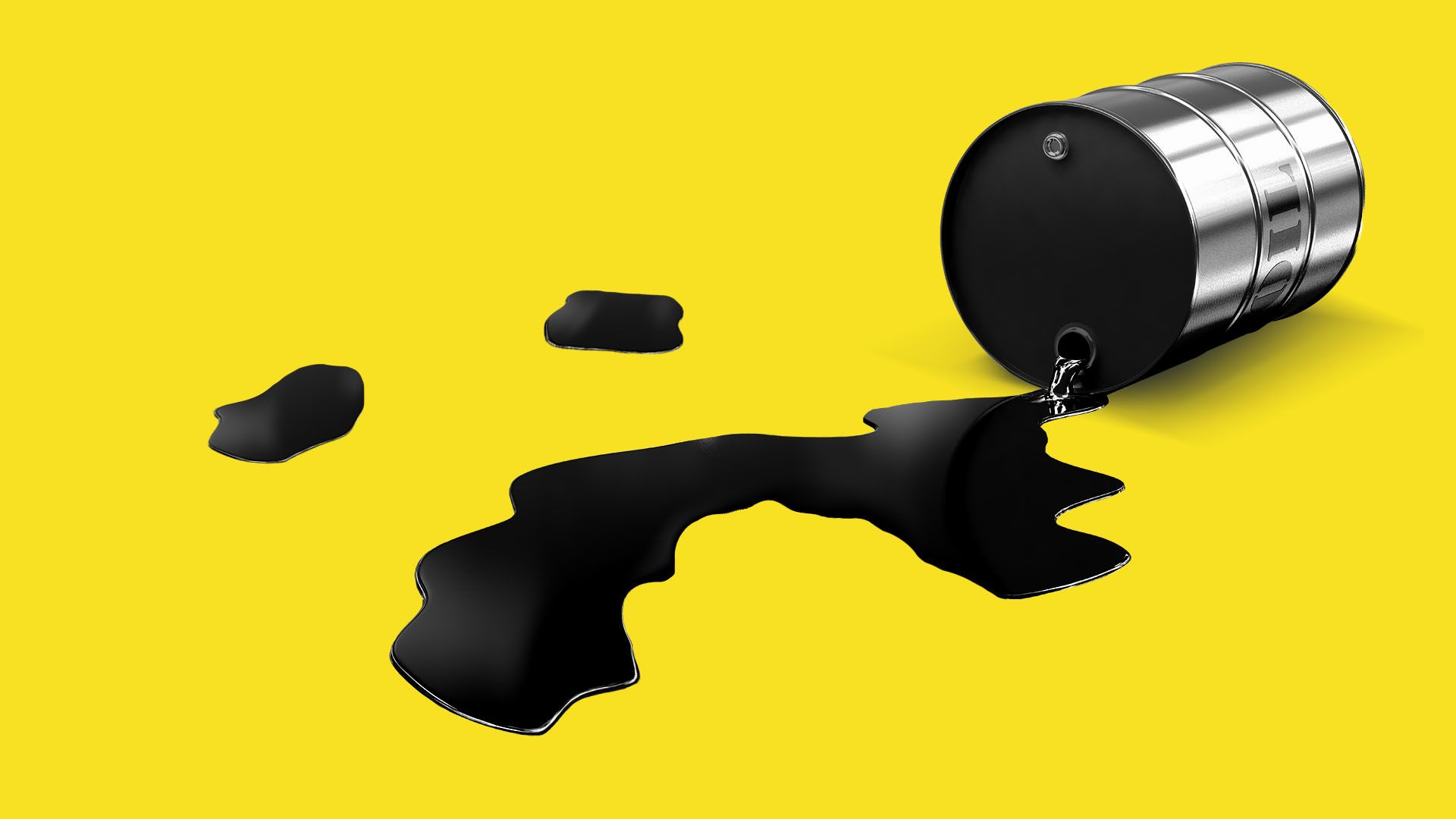 Oil and natural gas companies are staring down the barrel of a slowing economy, President Trump's on-again-off-again Chinese trade war, persistently low oil prices that plunged yesterday, and even lower natural gas prices.
Where it stands: Big Oil's second-quarter earnings are mixed this week. European majors Total, Eni and Shell reported large drops in profits while BP "bucked the trend." And this morning on this side of the Atlantic...
Driving the news:
ExxonMobil "reported a 21% drop in quarterly profit on Friday, hit by weaker natural gas prices, lower refining profits and a loss in its U.S. chemicals business," per Reuters.
Chevron "reported a 26.3% rise in quarterly profit on Friday, as higher production more than offset lower prices and a rise in expenses," according to Reuters, but revenue fell short of forecasts, Investing.com notes.
One level deeper: The oil market already took a hit after the Federal Reserve cut rates on Wednesday. A strong dollar typically weakens oil prices. Meanwhile, a lack of infrastructure like pipelines is hitting natural gas prices.
"For companies, this means a long global oil market is weighing on crude prices at the same time that U.S. infrastructure shortfalls are weighing on gas prices."
— Kevin Book, managing director, ClearView Energy Partners
What's next: More of the same.
"Growth in oil supply is expected to accelerate next year as global production increases, keeping crude mired in a bear market," The Wall Street Journal reports.
"At the same time, anxiety about trade tensions crimping global growth and weakening demand has bolstered concern about a supply glut in recent months, investors say."
But, but, but: Persistently low oil prices is good news for American consumers. That will likely make President Trump content in this area and keep tweets about oil prices at bay — which is probably good for everybody.
Bonus chart: Oil's big drop
In the chart above, you can see oil prices' sharp drop following President Trump's tweet-storm Thursday restarting his trade war with China.
Driving the news: Oil prices suffered their worst trading day in 4 years, falling by 8%, Axios' Dion Rabouin reports. WTI crude prices fell below $55 a barrel and Brent dipped to $61.
2. Electric scooters aren't as green as they seem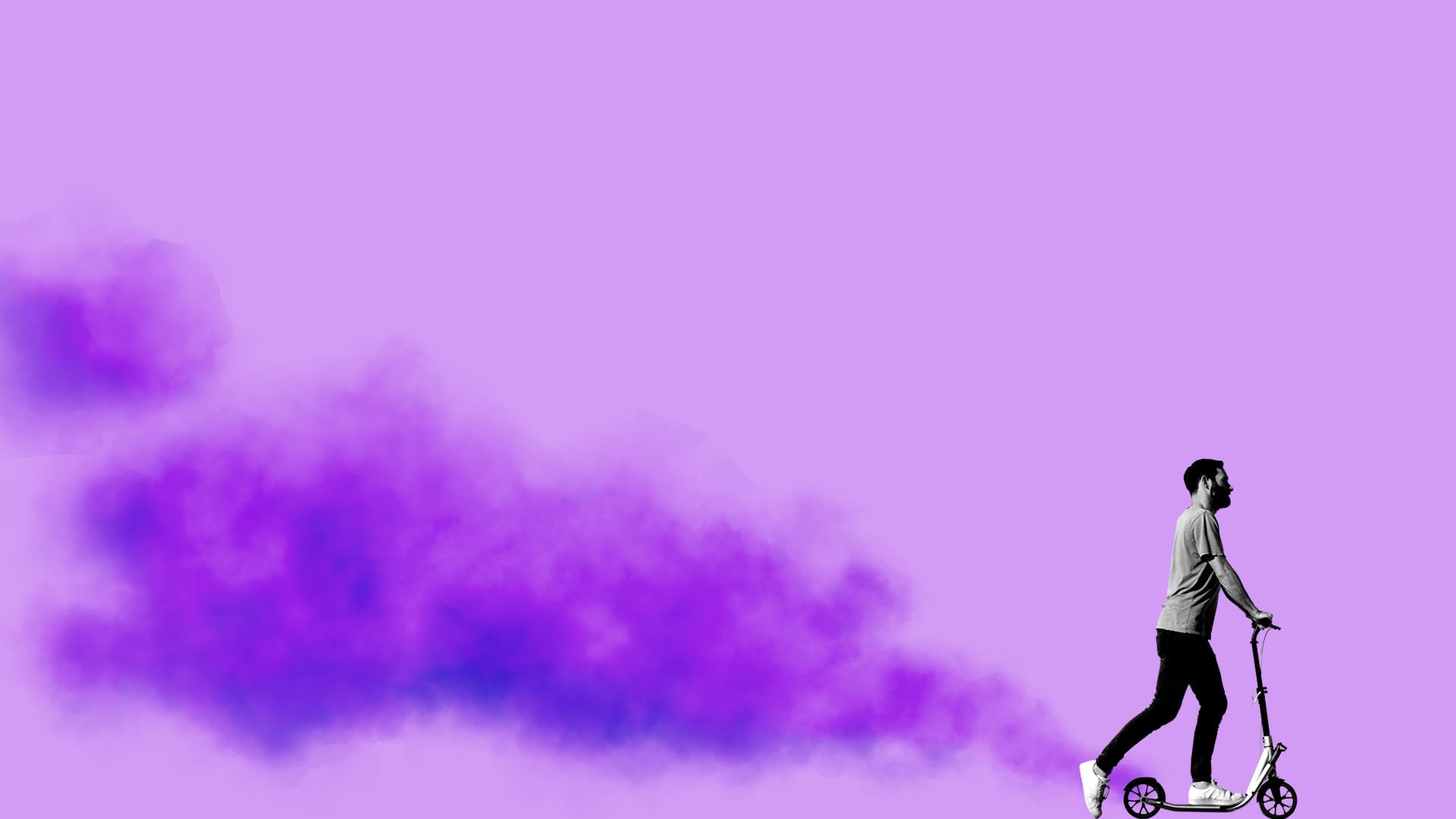 Electric scooters are often worse for climate change when compared to the transportation methods they're displacing, according to what is likely the first-ever peer-reviewed study on the new trend.
Why it matters: E-scooter use is skyrocketing in the U.S. and around the world. To the extent this trend continues and actions aren't taken to offset the impact, a seemingly green mode of transport will only add to the herculean task of combating climate change.
Where it stands: E-scooters don't emit carbon, therefore most of the detrimental climate impact comes from making the scooters (in China, primarily) and moving them around once they're in cities (usually by gasoline-powered cars), according to the study by North Carolina State University published Friday in the Environmental Research Letters journal.
What they're saying: The report's results "show that dockless e-scooters consistently result in higher life cycle global warming impacts relative to the use of a bus with high ridership, an electric bicycle, or a bicycle per passenger-mile traveled. However, choosing an e-scooter over driving a personal automobile with a fuel efficiency of 26 miles per gallon results in a near universal decrease in global warming impacts."
Yes, but: Roughly half of e-scooter riders say they would have walked or biked if it weren't for the scooter (greener options), with just a third saying they would have taken a car instead, according to surveys cited in the study.
The bottom line: That means e-scooters are the less climate-friendly option about two-thirds of the time.
Go deeper: Read the whole story.
3. Lightning round: UN, renewables, Europe
United Nations: The Secretary General António Guterres urged nations to come to a September climate summit with "concrete plans," not "beautiful speeches," CBS writes.
Renewables: The huge increase in renewable-energy electricity is meeting just 2% of global energy demand, a new report by Wood Mackenzie finds.
Coal, oil and natural gas will still contribute 85% of primary energy supply by 2040, compared to 90% today, per FT.
Europe: Natural gas prices keep falling on that continent, just like here, Reuters reports.
4. Congressional push could advance carbon management tech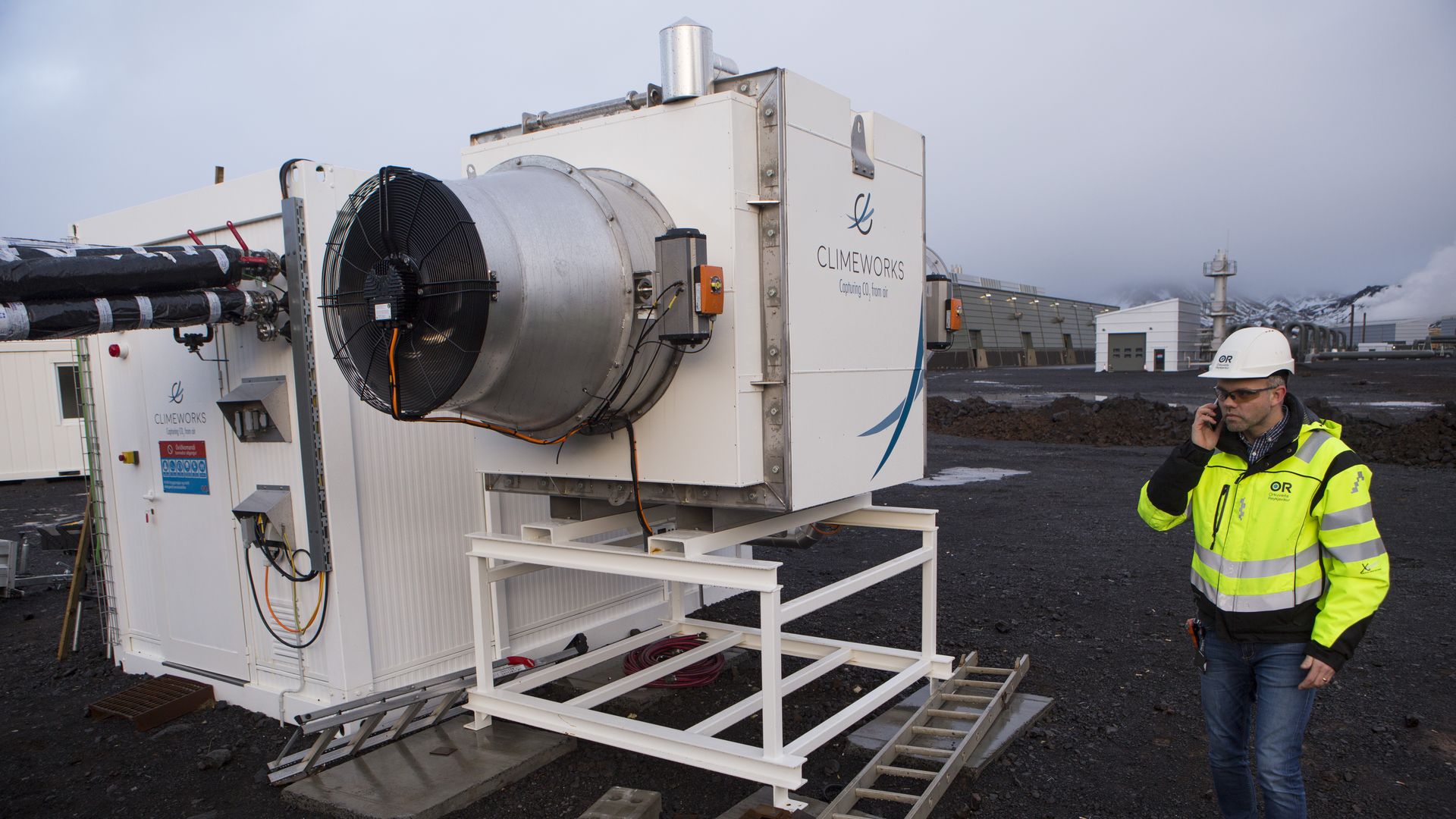 Axios Expert Voices contributor Volker Sick writes on the latest in carbon capture technology.
As the risks of climate change mount, the U.S. continues to lag behind other parts of the world, especially Europe, in funding R&D for carbon management and other innovative technologies.
The big picture: Government leadership could help fund early-stage research and spur private sector investment in a potentially $1 trillion market. Congress is aiming to advance this goal through several new bills — including the Senate's EFFECT Act, which would establish a DOE program to use carbon dioxide as a resource for profitable products.
Go deeper: Read the whole piece, which has details of the bill and its shortcomings.
Sick is director of the Global CO2 Initiative at the University of Michigan.

5. Number of the day: 31
That's the record number of countries the U.S. is now exporting crude oil to, according to newly released data from the U.S. Energy Information Administration.
Where it stands: U.S. oil exports are going all over the world, ranging from oil-rich United Arab Emirates to Australia, reaching 2.9 million barrels a day from essentially 0 in 2015 before Congress lifted a 40-year-old ban on exporting crude oil.
The big picture: This is a remarkable turnaround fueled by America's booming oil and natural gas industry. Its impact on the average consumer is more muted because oil prices are traded on a global market and thus are fungible regardless.
This export boom is likely keeping prices at the pump lower than they might have been absent all this new oil on the global markets, which is in turn keeping oil prices lower than otherwise.
What's next: EIA senior petroleum markets analyst Mason Hamilton (whose tweet tipped me off to this milestone) tells me...
"With all the infrastructure planned to facilitate even greater volumes of U.S. crude oil exports we will likely soon find out how big of a market is out there for U.S. crude oil."