Axios Generate
June 06, 2019
Good morning! Smart Brevity count: 1,135 words/<5 minute read.
Today marks the 1972 release of the late David Bowie's "The Rise and Fall of Ziggy Stardust and the Spiders From Mars." So that classic supplies today's intro tune...
1 big thing: Economic headwinds hit oil markets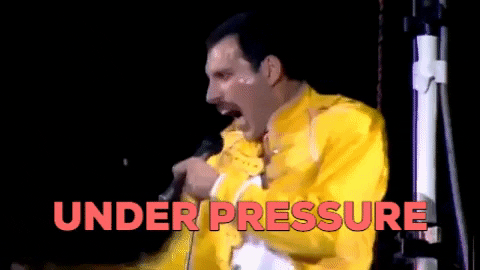 Oil prices are ticking upwards this morning, but that follows a generally downward trend since April and recent steep declines including Brent crude briefly dipping below $60 per barrel yesterday.
Why it matters: The price of crude ripples through the costs of all kinds of industries, but it's also a proxy for broader concerns about trade wars and the economic slowdown.
The latest: This morning's trading saw Brent at $61.09 and WTI at $52.01.
The big picture: U.S. crude is now a bear market, dropping over 20% from April's highs, while the global benchmark Brent has come down by over $10 per barrel since mid-May.
Overall, oil prices for both grades are at their lowest levels since January.
Driving the news: Energy Department data released yesterday provides fresh evidence of slack in the market, showing a big jump in U.S. stockpiles and fresh U.S. production highs at 12.4 million barrels per day.
More broadly, lots of oil sloshing around against the backdrop of trade battles is carrying more market weight than concerns about geopolitical flashpoints.
NYT's Clifford Krauss takes stock of the turnaround...
"The outlook for oil prices was much different just six weeks ago, when the Trump administration was tightening sanctions on two leading producers, Iran and Venezuela, and civil war was breaking out around Libya's capital."
What they're saying: Alfonso Esparza of the brokerage Oanda tells Reuters...
"Rising U.S. production is more than offsetting the efforts from OPEC+, and if we add the negative effect a trade war could have on energy demand, the result is lower prices."
2. The future of Tesla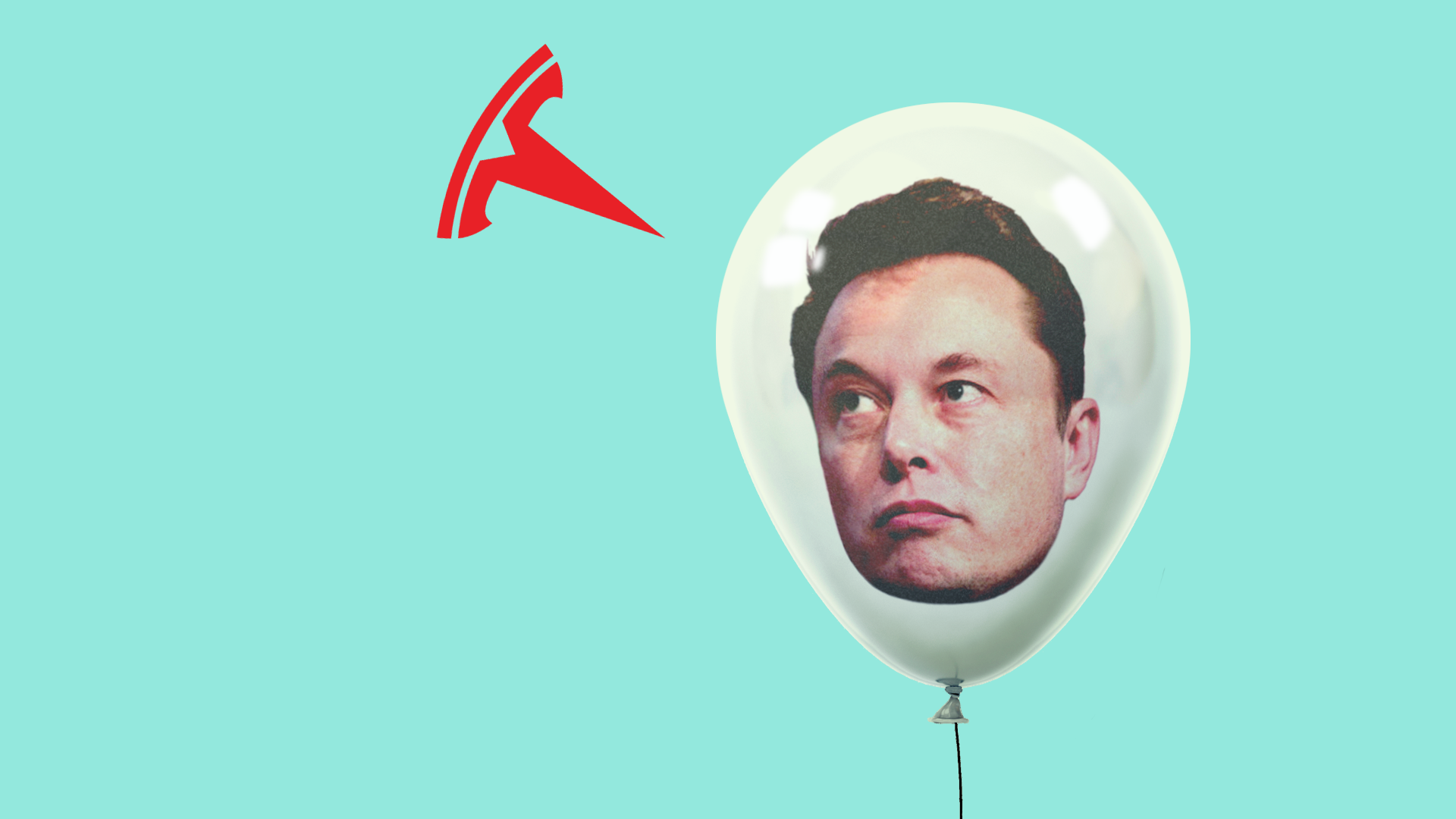 Axios' Joann Muller reports that Tesla's tumultuous year has analysts and industry pundits speculating about possible end games for the 16-year-old company, ranging from a distressed sale to a soaring, China-led rebound.
Why it matters: Even once-bullish investors have turned decidedly sour on Tesla lately amid slowing demand and cash flow warnings from CEO Elon Musk. The next 6 to 12 months will be critical in determining the eventual outcome.
Driving the news: Tesla has always been a roller coaster and generated divergent views among investors. What's new is a greater wariness about its long-term future.
What's next: Predicting the future at Tesla is always difficult — and the company declined to comment — but here are some plausible scenarios.
China to the rescue: EV sales in China are through the roof, thanks to government mandates, which makes it a perfect market.
Distressed fire sale: Some analysts have weighed the possibility of a buyout by another automaker or tech company. But most say Tesla is still too expensive.
Licensing its technology: Tesla's battery pack and related power electronics in the Model 3 are the envy of the industry.
Tesla delivers: Musk has a way of defying skeptics, and the company may well manage to muddle through — again.
Go deeper: Joann has much more here.
3. The question behind AOC's $10 trillion target
Green New Deal resolution author Rep. Alexandria Ocasio-Cortez told The Hill that a plan to tackle climate change would probably need about $10 trillion "to have a shot."
Why it matters: Ocasio-Cortez is influential in progressive circles, and her comment comes as 2020 White House hopefuls are pushing expansive plans to address global warming.
One big question: It's not clear whether she means $10 trillion in federal spending alone, or if that price tag includes other sources.
That's an important distinction because often candidates use 2 sets of numbers — direct investment and how much additional spending they say it would generate.
For instance, Joe Biden's plan calls for $1.7 trillion over 10 years in federal investment, but says it would "leverage" state, local and private spending that pushes it to $5 trillion.
What's next: I asked AOC's office to clarify, and I'll run an update if they respond.
* * *
ICYMI: The Democratic National Committee has rejected Gov. Jay Inslee's push for a climate-specific primary debate.
But a DNC official said the party has "told media partners from the start the importance of climate change during the debates for the 2020 cycle."
4. What's new in corporate renewables
Google: The tech giant said 2018 was the second year in a row it procured enough renewable power to match its annual electricity consumption.
Starbucks: The chain yesterday announced wind and solar power purchase deals from projects being developed in North Carolina, Oklahoma and Texas.
The package brokered with LevelTen Energy — a startup that matches renewables with corporate buyers — is enough to power 3,000 stores once all 3 projects are online in 2021, the companies said.
Go deeper: Starbucks buys aggregated wind and solar portfolio with help from LevelTen (Greentech Media)
The big picture: The moves are more evidence of the mainstreaming of renewables purchases by major companies.
2018 saw announcement of corporate renewables deals totaling over 6 gigawatts of capacity, per the Renewable Energy Buyer's Alliance.
The new trade group hopes to expand procurement to a wider range of corporate buyers.
5. Chart of the day: energy storage growth
The first quarter of 2019 brought the largest amount of *new U.S.* energy storage deployment on record, a new report shows, a new report shows.
Why it matters: Storage from batteries and other methods helps to integrate growing amounts of renewable power and dispatch it when it's most needed.
By the numbers: Q1 saw roughly 150 megawatts of new deployment, a 6% rise from the prior 3 months and a 232% increase from the same period last year, per the report from Wood Mackenzie Power & Renewables and the U.S. Energy Storage Association.
Where it stands: Falling costs and supportive policies in several states are helping to drive growth.
Federal policy is also helping because some solar projects that have a storage component are eligible for solar project tax credits.
But advocates want lawmakers to approve tax credits for stand-alone storage projects.
The big picture: The report projects the U.S. storage sector will more than quadruple in size to become a $4.8 billion market in 2024.