Axios Gaming
April 27, 2023
Happy Thursday.
With all the big game releases happening now, I had to check if it's November. Nope. Still April.
Today's edition: 1,432 words, a 5.5-minute read.
1 big thing: Microsoft-Activision deal in limbo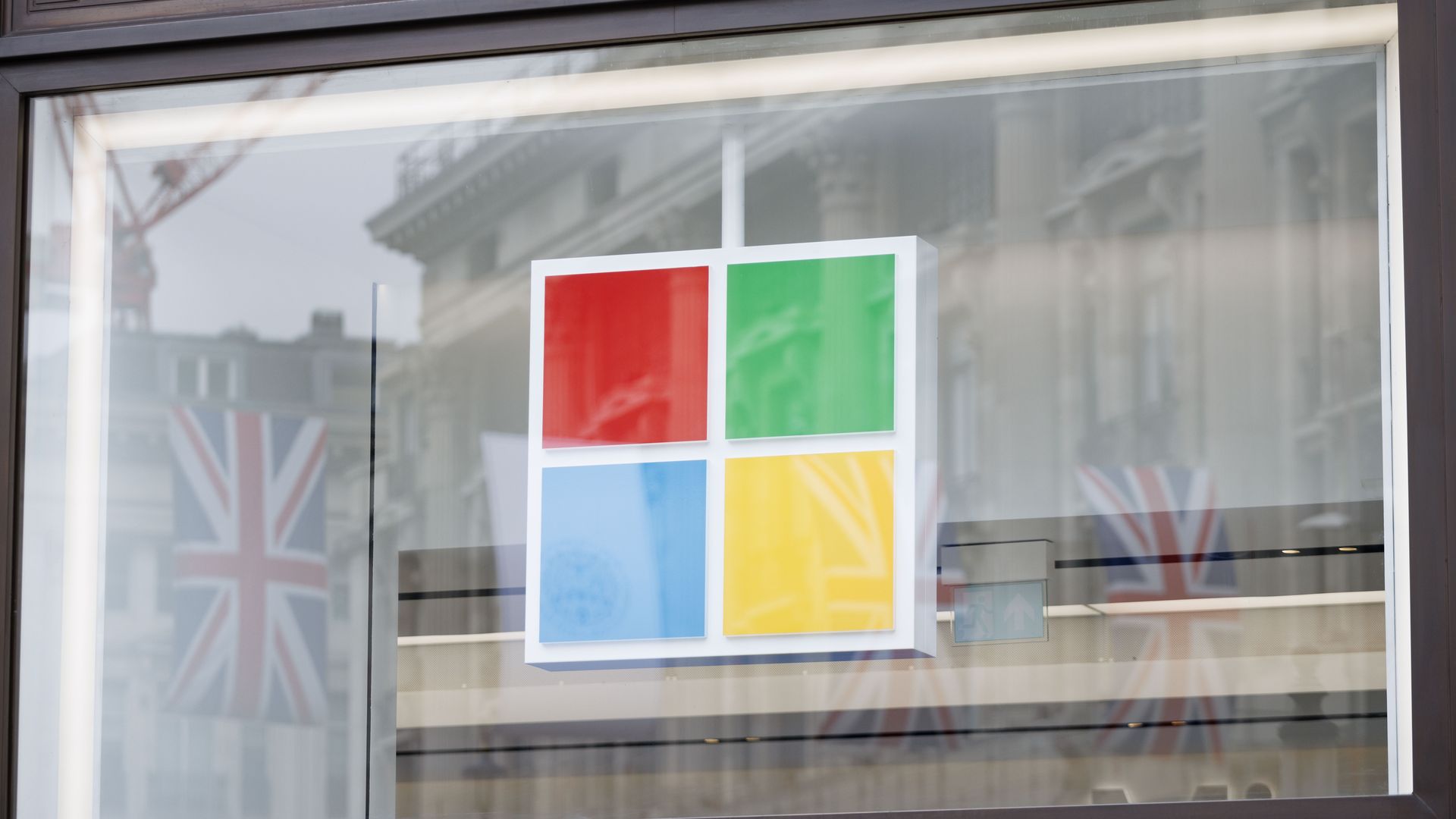 Microsoft still might be able to get its proposed $69 billion purchase of Activision-Blizzard past United Kingdom regulators, but it's going to be tough.
Driving the news: The U.K.'s Competition & Markets Authority (CMA) blocked the deal yesterday in a decision that focused on the merger's impact on the nascent cloud gaming market.
"We found that the Merger would make an already strong incumbent in this market even stronger, which could result in Microsoft retaining a big share of the market and facing limited competition from current and potential rivals," the CMA wrote in its full 418-page report on its decision.
"This reduction in competition could harm consumers, such as by increasing prices and reducing quality, innovation, and choice over time."
What they're saying: Reaction was swift and searing from executives banking on the deal.
Microsoft president Brad Smith called the CMA's rejection "probably the darkest day" in the company's four decades in the U.K.
Activision Blizzard CEO Bobby Kotick told CNBC the CMA's call was "irrational" and predicted eventual success for the deal.
An appeal, which goes through a separate tribunal, could take several months and at best would return the issue to the CMA.
Wedbush analyst Michael Pachter told Axios he predicts a win on appeal, though he expects Microsoft would have to concede to hold its Game Pass subscription prices at their current rate.
Another analyst, TD Cowen's Doug Creutz, is more skeptical, writing in a note to investors yesterday that chances of a reversal are "no more than 10%."
Be smart: Cloud gaming is a tiny part of the industry, projected to generate about $8 billion in worldwide revenue in 2025, out of an overall $211 billion video game market, according to industry tracker Newzoo.
With cloud gaming, people can theoretically play high-end video games without needing to have the hardware that operates it, just a strong internet connection. Players interact with the game on their TV or phone, but it's running on remote servers that transmit the graphics and audio while receiving the players' commands.
The cloud gaming concept has been one of gaming's next big things for a long time but has mostly resulted in failure: see OnLive (2011-15) or Google Stadia (2019-23).
Current players include Microsoft (through its market-leading Xbox Cloud Gaming, which is bundled with its Game Pass subscription service), Amazon and Nvidia.
Between the lines: In blocking the deal, the CMA also dismissed Microsoft's 10-year pledges to offer Activision Blizzard games to rival cloud services run by Nvidia, Ubitus and British telecom EE.
Microsoft's proposals were too narrow (only covered games offered through direct purchase, rather than offered via subscriptions, for example) and would reinforce the dominance of Microsoft's underlying Windows operating system on which the games are run, the CMA said.
State of play: Microsoft and Activision's leaders may be upset, but both organizations posted strong gaming financials this week.
On Monday, Microsoft CEO Satya Nadella told investors the gaming division had posted record user counts for the quarter and netted "nearly $1 billion" in subscription revenue, though Xbox hardware sales were reported down 30%.
On Wednesday, a day earlier than planned, Activision Blizzard announced $2.4 billion in revenue for its most recent quarter and a 25% year-on-year increase in net bookings (read: any game-related transactions) even as user counts were slightly down.
2. A Zelda for the Minecraft era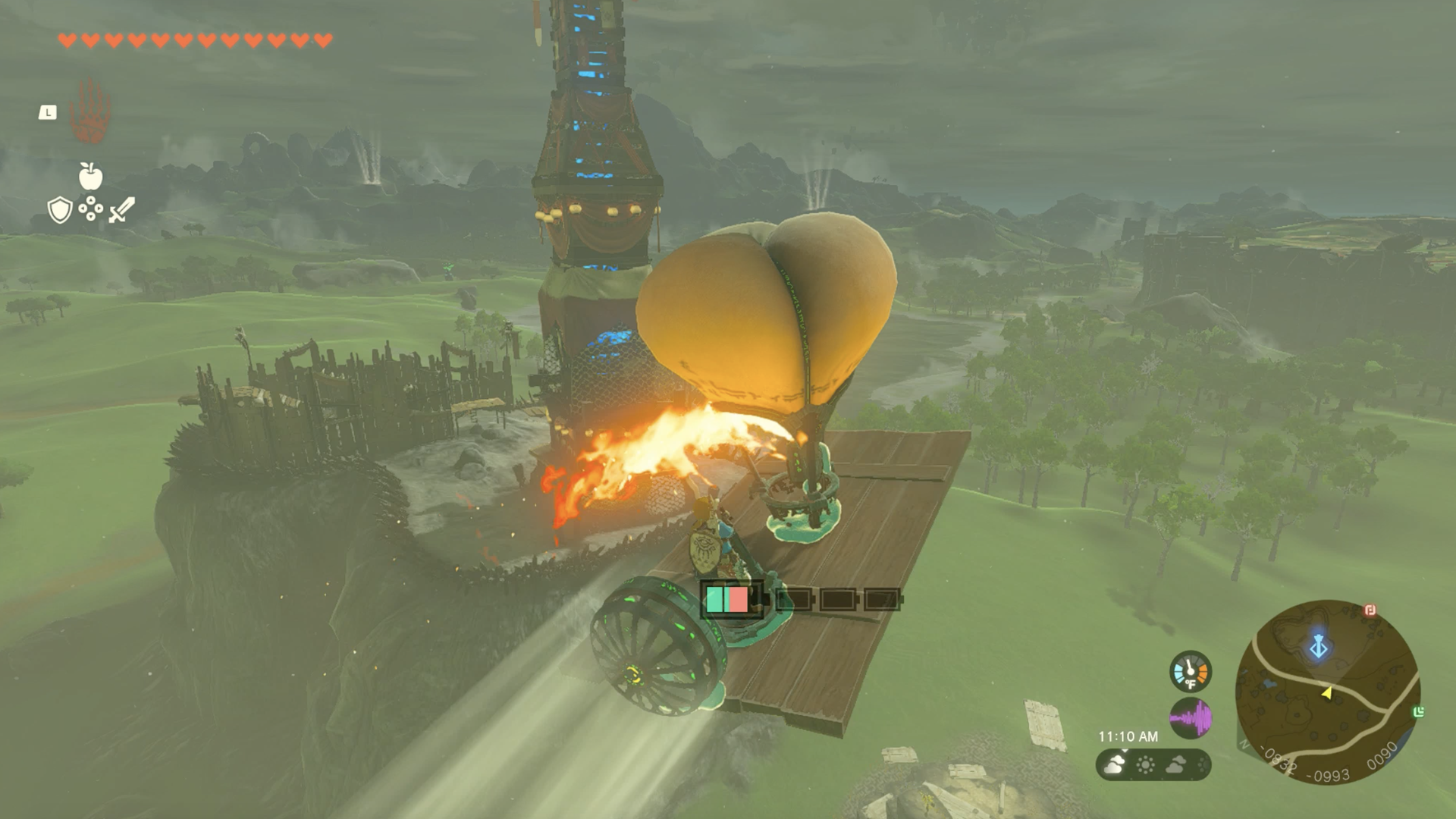 Nintendo's expected May blockbuster, The Legend of Zelda: Tears of the Kingdom, is going to be a game for creative tinkerers, an adventure suited to the generation of users-as-creators who build in Minecraft, make videos in TikTok or craft levels in DIY games like Nintendo's own Mario Maker.
That's my takeaway after playing the game for a little over an hour at a recent Nintendo showcase in New York City.
Details: The sequel to 2017's blockbuster Switch launch game, the Legend of Zelda: Breath of the Wild, is a mix of sword-and-shield fantasy adventure with a deep crafting system that invites players to craft vehicles and gadgets from props found in the game world.
To illustrate the ingenuity it encourages, consider the experiments I ran when Nintendo reps challenged me to get playable protagonist Link to infiltrate an enemy base.
I can hardly imagine what other people will try. Players already loved cooking up in-game stunts in the last Zelda.
Go deeper: Hands on with Nintendo's stunning Legend of Zelda: Tears of the Kingdom
3. Need to know
⏳ Sega of America has until Friday afternoon to voluntarily recognize a group of 100+ workers who want to form a union, organizers tell Axios.
The division's president, Ian Curran, emailed all employees yesterday to say the company was considering its options, noting that "union matters are new to me and SOA."
🎮 NetEase is opening a new game studio, Anchor Point, helmed by veterans of big-budget games and primarily located in Barcelona, Spain, with plans to recruit in Europe and North America.
🤔 Asus' new $700 PC gaming handheld could be a viable competitor to Valve's Steam Deck, Kotaku reports.
😲 Unrecord, the upcoming police bodycam video game, has been added to 600,000 Steam wishlists, a strong showing of interest in an indie game. That follows a trailer that went viral last week and sparked questions about the game's authenticity and subject matter.
Earlier this week, Axios reported on the game's unlikely origins, including its CEO's past career in a French rap group called Columbine.
📷 Viewfinder, a mind-bending puzzle game Axios Gaming raved about in March, now has a free demo on PC.
4. The week ahead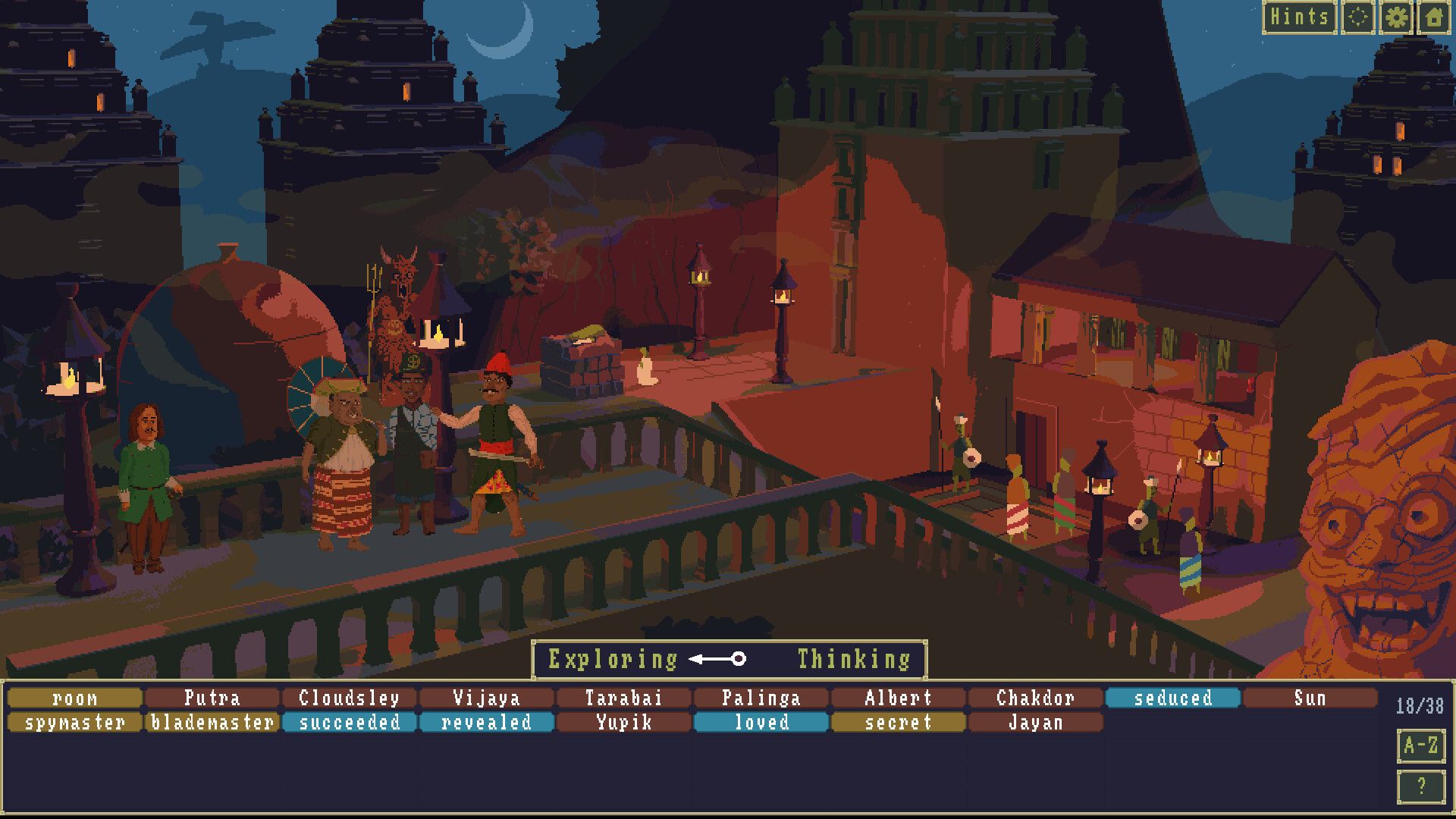 Friday, April 28
Minabo (PC, PlayStation, Switch) and Star Wars Jedi: Survivor (PC, PS5, Xbox Series) are released.
Rovio, Sega Sammy and Sony report quarterly earnings.
Saturday and Sunday, April 29 and 30
Monday, May 1
Tuesday, May 2
Wednesday, May 3
Thursday, May 4
Friday, May 5
Hogwarts Legacy (PS4, Xbox One; already out for PC, PS5, Xbox Series) is released.
5. I played ... Star Wars Jedi: Survivor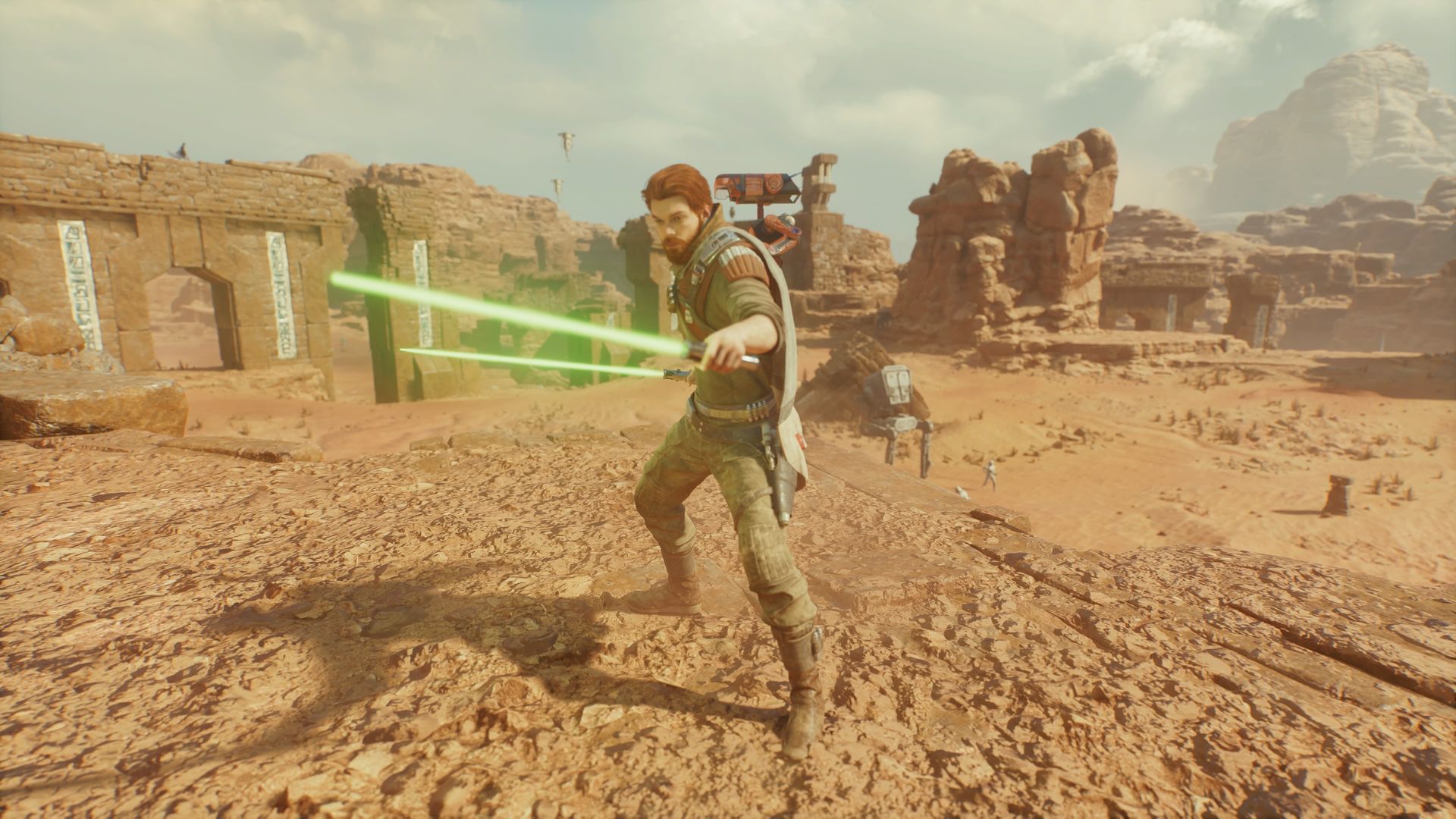 My nightly challenge for the past week has been to pull myself away from Star Wars Jedi: Survivor (12.3 hours played on PS5, also out tomorrow for Xbox Series and PC).
It's not the Star Wars part of it that's pulling me in. Decades of movies, shows, comics and books have numbed me to the thrills of lightsabers and Gonk droids.
It's the game's rewarding playability.
On any given night I can play as Jedi Cal Kestis, running and Force-jumping from one beautiful location to the next to explore deserts, forests and space stations, battle tough-but-not-too-tough enemies, and, for some reason, gather seeds to plant a roof garden (I think that's a first for a Star Wars game).
There's always one more spot I want to check out, one more old Jedi site I think I can quickly excavate before I've cut too deeply into my nightly sleep.
Cal is a terrific character to control, a Jedi who runs on walls and keeps learning new tricks to scale one in-game obstacle course after another. It's a shame that some of the rewards for all that exploration are merely a mullet for Cal or new knob for his lightsaber.
Strong pedigree: The game is a prestige project from Electronic Arts and its studio Respawn, a graphically detailed and immense follow-up to the team's 2019 hit Star Wars Jedi: Fallen Order.
The previous Star Wars Jedi borrowed its difficulty system from FromSoftware's acclaimed Dark Souls games, though this new one has me making more mental comparisons to Sony's best first-party PlayStation games and the lavish worlds they offer.
That's no surprise, given how many top developers from God of War studio Sony Santa Monica now work on Respawn's Star Wars series.
Will I play more? Definitely, to the end, with as much wandering as possible.
🎁 Like the newsletter? Refer Axios Gaming to your friends to spread the word and get free stuff in the process. Follow the link here to begin.
🐦 Find me on Twitter: @stephentotilo.
Thank you to Scott Rosenberg for editing and Kathie Bozanich for copy editing this newsletter.
Using the Force to force myself to stop playing.