Realistic bodycam video game trailer goes viral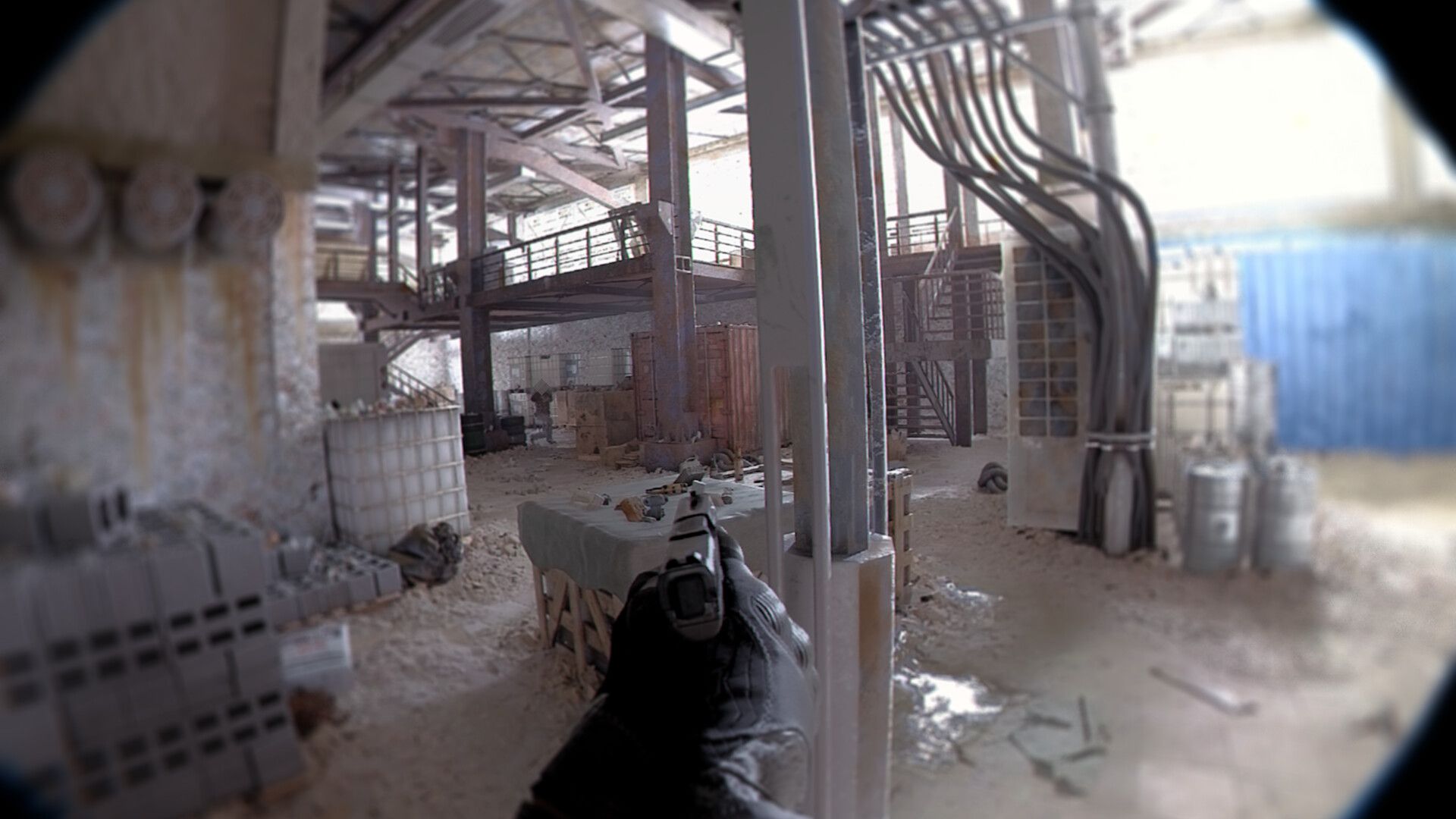 A surprisingly realistic-looking video game trailer that racked up more than 70 million views on Twitter last week is not a hoax, its developers say.
Driving the news: The game, called Unrecord, became a sensation last week, sparking debates about its authenticity and choice of subject matter.
It's the work of a little-known French indie outfit Studio Drama, whose leader used to be in a popular French rap group called Columbine.
Details: The promotional clip, which was published Wednesday, shows a game that is played in a first-person perspective, seemingly from the lens of a police officer's body camera, as they enter a building and engage in a shootout.
An immediate sensation, the Tweet featuring the trailer drew praise from scores of onlookers, including director Neill Blomkamp and Shopify CEO Tobi Lutke ("that's really impressive.")
While onlookers have debated whether the trailer's life-like graphics were too good to be true, the developers said on Thursday that the footage was actual gameplay, not inserted clips of real-world video. The game is real, the team wrote in a notice to the public, saying a hoax would have destroyed their reputation.
On Friday, the game's creative director posted a new clip of the in-development game to further prove its authenticity.
A parallel debate emerged last week about the game's subject matter and how it might handle the potentially volatile topic of police use of bodycams. Some observers said the trailer made them "uncomfortable."
"As a French studio addressing a global audience, the game does not engage in any foreign policy and is not inspired by any real-life events," the developers said in their Thursday note.
"The game will obviously avoid any undesirable topics such as discrimination, racism, violence against women and minorities," they added, saying Unrecord "will have no biased or Manichaean take on criminal acts and police violence."
The developers asked for the same "trust" in their artistic approach that they said is afforded to filmmakers and novelists who create fiction that features the police.
The big picture: Debates about the intentional or unintentional messages in games are common and controversial among game critics and some fans.
Between the lines: While it's common for new video games to emerge from first-time developers, Studio Drama's background stands out among past upstart teams.
The French indie was formed three years ago, according to the studio's CEO and artistic director, Théo Hiribarne, who said on Twitter that he put his prior career as a rapper on hold to make the game.
For several years, he'd been part of Columbine, a group that takes its name from the site of one of the United States' worst school shootings. The group says they were influenced by the critically-acclaimed movie Elephant, which was based on the massacre and say their music is meant to address "le mal-être adolescent," or adolescent malaise. Columbine music videos, racking up millions of views on YouTube, have included school shooting imagery.
In his post last week, Hiribarne said Unrecord has nothing to do with his previous work.
Go deeper