Axios Gaming
August 24, 2023
Happy Thursday.
There's an Atari 2600+ coming soon, which has me wondering how many "plus" things I already have. There was Wii Motion Plus. I subscribe to Disney+. I read AI+!
Today's edition: 1,696 words, a 6.5-minute read.
1 big thing: Madden's missing reviews
Electronic Arts' Madden NFL is one of the most popular video game franchises in the United States, but when this year's edition came out last week, there were few online reviews of the game from critics — just four — to indicate if it was any good.
Why it matters: The lack of reviews for Madden NFL 24 is unusual, but may in fact not matter, which would prove the series is review-proof.
State of play: Madden NFL 24 reviews have trickled out slowly, most well after people could first buy the game.
When this year's Madden launched in "early access" on Aug. 15, there were zero reviews online.
When it was released more widely on Friday, Aug. 18, review aggregator OpenCritic listed just four from smaller outlets.
Bigger outlets such as IGN, GameSpot and Game Informer reviewed the game this week.
By contrast, Armored Core VI, a highly anticipated mech combat game, has already been reviewed by critics 64 times and won't be available until Friday.
Between the lines: The delayed reviews are partially by publisher EA's design.
The company sent critics review code for Madden NFL 24 on Aug. 15, the day of early access availability. Recipients could cover the game immediately, but EA requested no scored reviews run until Aug. 18.
By Aug. 17, GameSpot's Madden reviewer, Mark Delaney, hadn't reviewed the game, but he had published an article titled "What's even the point of sports games reviews?" In it, Delaney said he'd been playing Madden for days, but so had thousands of other people through the game's early access offering.
Be smart: While analysts tell Axios reviews can affect many games' sales, it doesn't seem to matter if Madden stinks or shines, or if there's a critic able to say so right away.
For many people, Madden is a ritual $60 or $70 annual purchase, as are other sports games such as Take-Two's NBA 2K release or EA's FIFA (renamed EA Sports FC this year).
Recent Madden games have reviewed poorly (in the 60s out of 100), but sold well (No. 3 or No. 4 best-selling game in the U.S. since 2020).
The bottom line: "Sports games are too big to fail commercially, even if they fail critically," GameSpot's Mark Delaney wrote last Thursday. "And for publishers, that's a cozy place to be."
2. The challenge of an older esport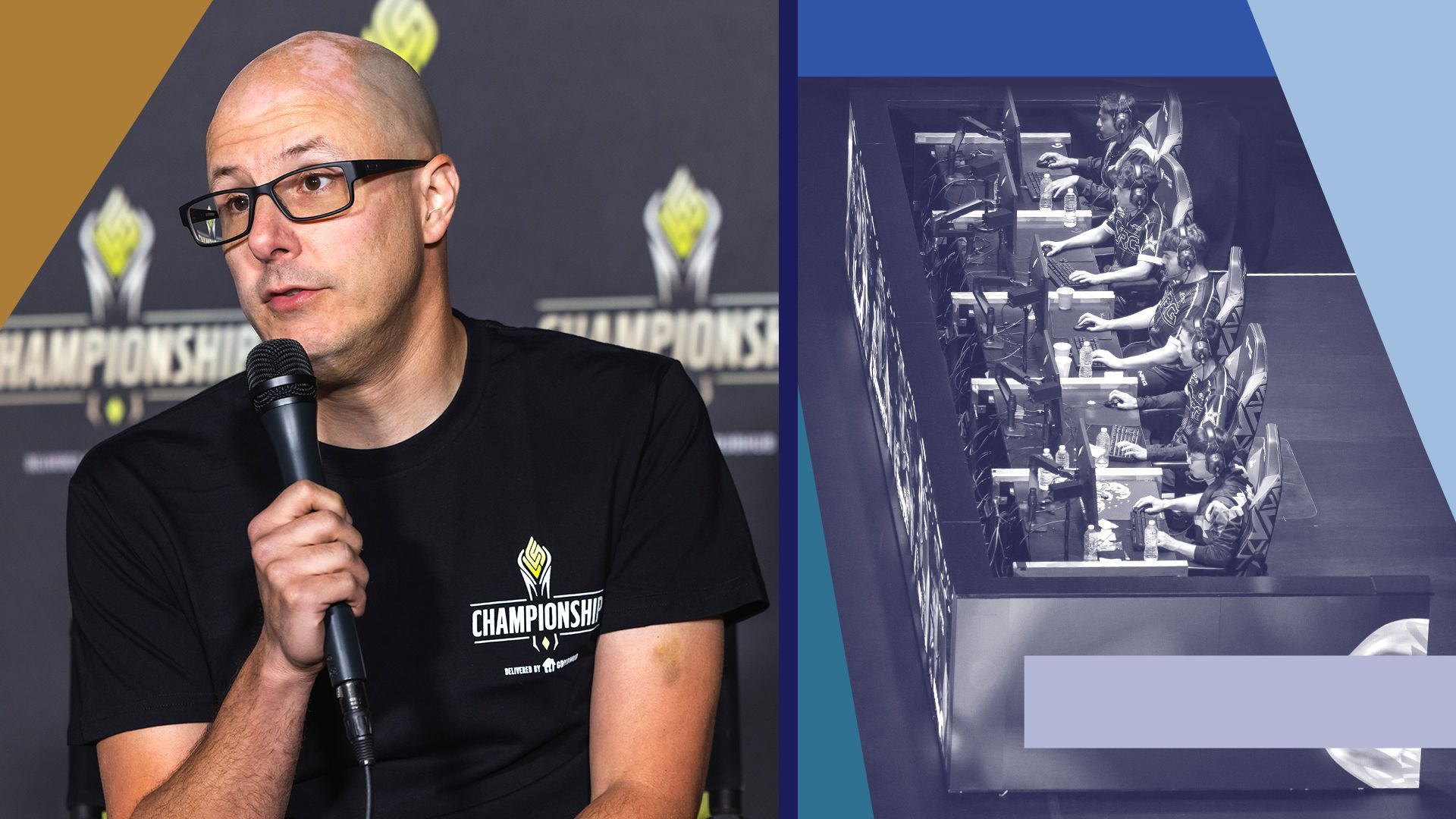 Despite widely attended events, including last Sunday's LCS Summer Finals at the Prudential Center in Newark, New Jersey, Riot Games' long-running League of Legends esports league is not breaking even, Raul Fernandez, Riot's senior director of esports in the Americas, told Axios in Newark last weekend.
Why it matters: Tencent-owned Riot runs some of the world's most popular multiplayer games, including League and the first-person shooter Valorant, but running a thriving sports business around them is still a work in progress.
What they're saying: "We're trying to find our footing, trying to find a way to refresh our league," Fernandez said as a crowd of nearly 7,000 people cheered a finals match between favorites Cloud9 and upstart NRG.
Fernandez said Riot expected the matches to be viewed by more than 100,000 people online, but he added viewership has been declining.
The Newark event itself, he said, was not losing money and would be a boon to the city and teams involved.
Be smart: Riot believes its esports fans are also its players, that people don't watch League of Legends tournaments out of the blue but instead start playing the game and then discover esports as a spectacle they can enjoy and even learn from.
The company doesn't pursue the kind of broadcast rights that help finance traditional sports.
Instead it wants to better monetize its esports through in-game items a fan can use that are themed to their favorite teams, players or events and through the sale of digital passes for better access to competitions.
Between the lines: One of League's challenges, Fernandez said, is its complexity. The game has been getting updates for over a decade, making it trickier to understand and leading to a proliferation of more than 100 playable characters.
That expanded roster has made it hard for Riot to sell in-game items themed to top players or teams, given that such goods might not work with the character a given fan prefers to play as.
Fernandez and other Riot esports bosses, contrast League with their more recent game Valorant, which has fewer characters and teams and benefits from that simplicity when Riot designs virtual goods for fans.
It also helps that Valorant was designed to be an esport from day one, Fernandez said, allowing the needs of Riot's esports team and game designers to gel.
Yes, but: League's old age could help Riot in one key way.
The company believes there are League players and fans who've drifted away over the years.
"During this play-watch-play loop, life might get in the way," Fernandez says. Riot wants to make it easier for those fans to come back.
3. Microsoft's split decision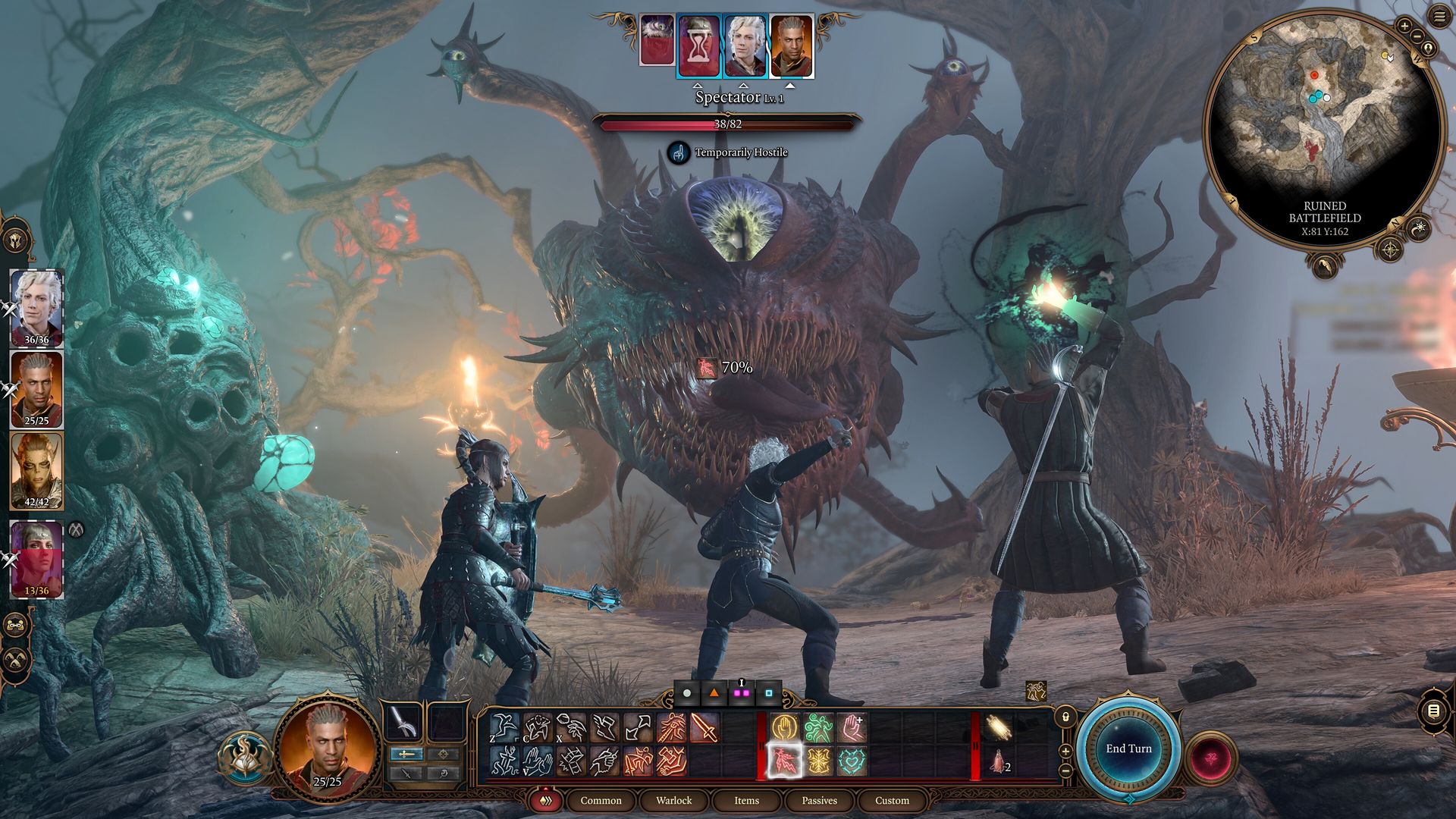 Larian Studios' red-hot role-playing game Baldur's Gate 3 will launch on Xbox consoles this year after all, studio boss Swen Vincke announced today, following a meeting with Microsoft gaming chief Phil Spencer.
Why it matters: Sony, which is set to get the game for PlayStation 5 in early September, was about to have a lengthy, de facto console exclusive to one of the best-reviewed games of the past several years, as technical complications had triggered delays in an Xbox release.
The hang-up appeared to have been the implementation of split-screen co-op multiplayer on the budget-priced and weaker Xbox Series S and an assumption that if such an option was offered on PC, PS and Xbox Series X, it'd need to be on the S too.
But Vincke said today that meeting with Spencer led to a "solution" that will see the game launch this year with co-op split-screen on the X, but not on the S.
The intrigue: Microsoft requires games shipped for the X also come out for the S, but has allowed for understandable differences in graphical quality, given the differences in the machines.
The overall features in released games have tended to match across both devices.
Microsoft's official Xbox requirements, issued in September 2020, mandate developers must "[e]nsure that identical game modes are offered across console types within the generation."
But in an interview with Eurogamer yesterday, Spencer said parity of features was not a requirement: "So for an S customer, they spent roughly half what the X customer bought, they understand that it's not going to run the same way.
4. Need to know
👀 Microsoft is trying again to get U.K. regulators to approve its bid for Activision Blizzard, this time by offering to divest the next 15 years' worth of Activision Blizzard cloud gaming rights to Ubisoft.
📈 Nvidia made four times more money from use of its chips in data centers ($10.3 billion) than in gaming ($2.5 billion) during its most recent financial quarter, a dramatic increase for the part of its business widely used for generative AI.
↩️ Crypto game developers are getting around Steam's ban on Web3 by offering versions of their games devoid of blockchain/NFT elements or only allowing purchases of those parts of the games through external websites, Decrypt reports.
🎮 Announcements at Gamescom's Opening Night Live included a new Mudrunner game from Saber Interactive and Focus Entertainment, confirmation that Oct. 17 will see the launch of Diablo IV's second season and Sega's Sonic Superstars, the surprise instant release of Age of Empires IV: Anniversary Edition for Xbox consoles and the reveal of "comedy slapformer" Thank Goodnees You're Here.
📺 Amazon Prime's live action Fallout show will be set in Los Angeles and debut in 2024.
🤔 Destiny 2 and The Division 2, both prominent live-service games, are switching from three-month content seasons to four-month seasons, developers for both announced in the past week.
☹️ EA is eliminating 50 jobs at its role-playing game studio BioWare and also winding down the studio's contract with playtesting firm Keywords. The members of Keywords who worked on BioWare games voted to unionize in June, and EA renewed its contract once with the firm since then but couldn't come to terms for a new one, VentureBeat reports.
👂 Sony Interactive Entertainment is acquiring high-end headphone maker Audeze for an undisclosed sum. Audeze will operate independently, Sony says, and maintain multi-platform support.
❓ PlayStation Portal is the official name for Project Q, a $200 handheld device from Sony that will allow PS5 owners to remotely play games running on that system (it will not play games streamed from cloud servers).
🔍 A London jury found two teenagers guilty of going on a hacking spree that included the leak of assets from Grand Theft Auto VI.
💰 Epic is trying to woo game developers to its PC game store by offering them 100% of the sales revenue from their games if they launch exclusively there (no Steam) for six months. Epic currently offers developers 88% of revenue.
5. The week ahead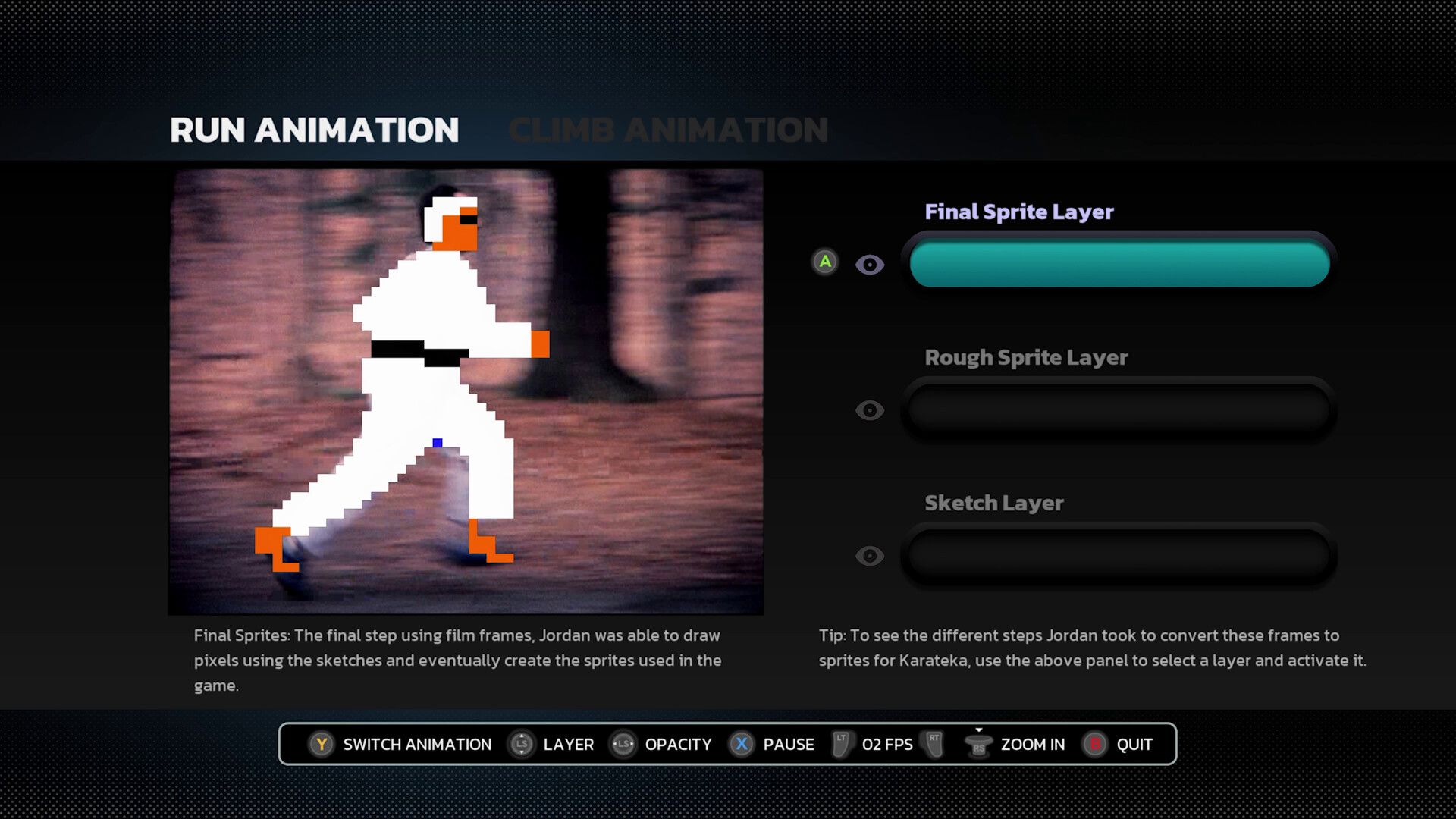 Friday, Aug. 25
Saturday-Sunday, Aug. 26-27
Monday, Aug. 28
Tuesday, Aug. 29
Wednesday, Aug. 30
Thursday, Aug. 31
Friday, Sept. 1
6. I played... En Garde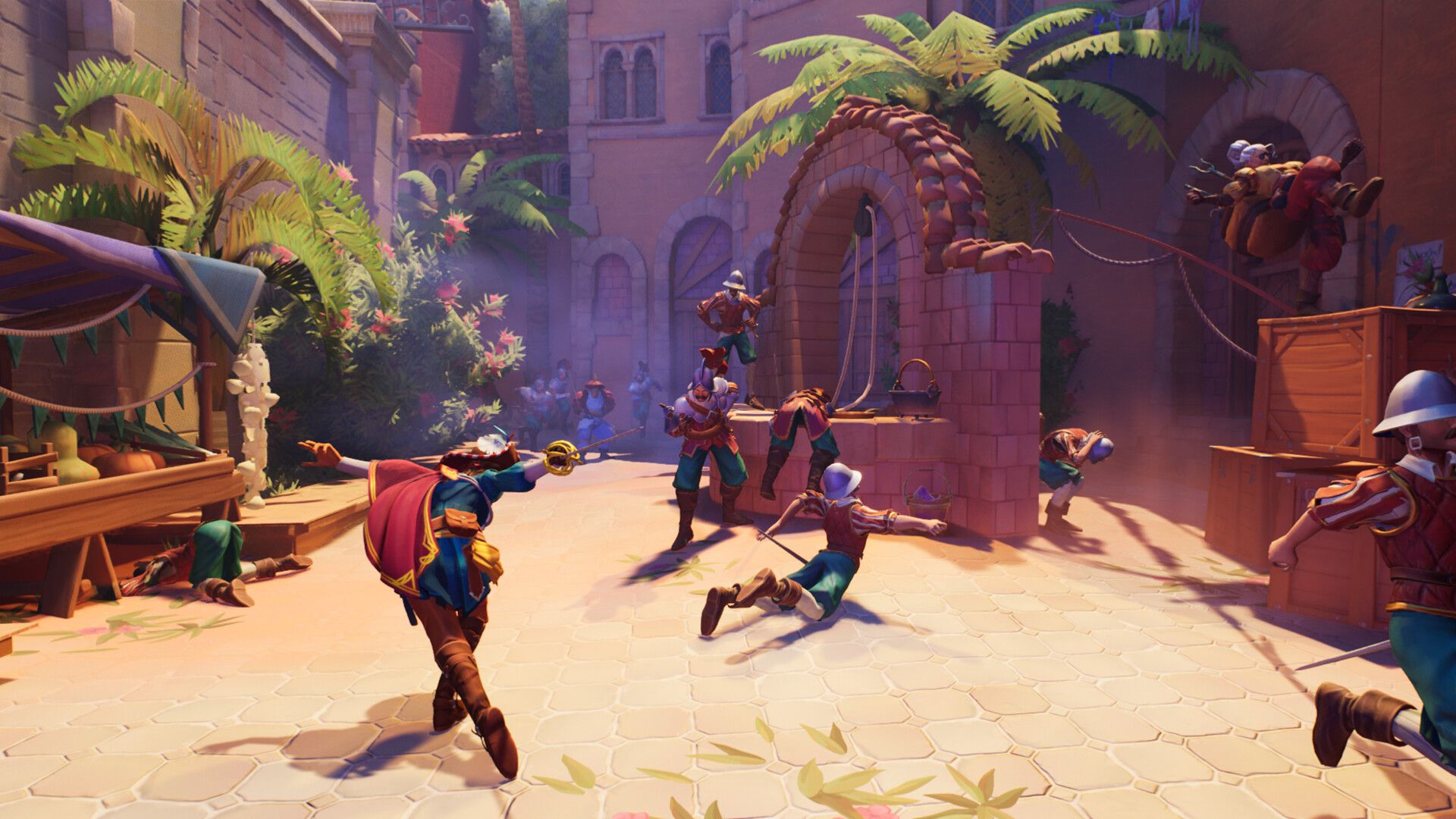 With no review copy of Starfield here at Axios Gaming HQ and Armored Core VI running late, I've had time to sample some indies. I found a delightful one in En Garde (played for two hours on PC).
It's a short, swashbuckling action game all about parrying, countering and dashing through crowds of enemies.
Maybe kicking a few of them off docks too.
The developers at Fireplace Games bill En Garde as a comedy, which is the main thing that hasn't worked for me.
But as a colorful, pleasant action adventure I can enjoy in short bursts, it's been a joy.
🎁 Like the newsletter? Refer Axios Gaming to your friends to spread the word and get free stuff in the process. Follow the link here to begin.
🐦 Find me on Twitter or Threads, @stephentotilo.
Thank you to Scott Rosenberg for editing and Kathie Bozanich for copy editing this newsletter.
+