Axios Gaming
April 11, 2022
Hi, welcome to a full week of Axios Gaming with Megan! Stephen is away on vacation, which means it's just you and me. (Well, except for some copy he turned in already.)
Today's edition is 1,247 words, a 4.5-minute read.
1 big thing: Kingdom Hearts returns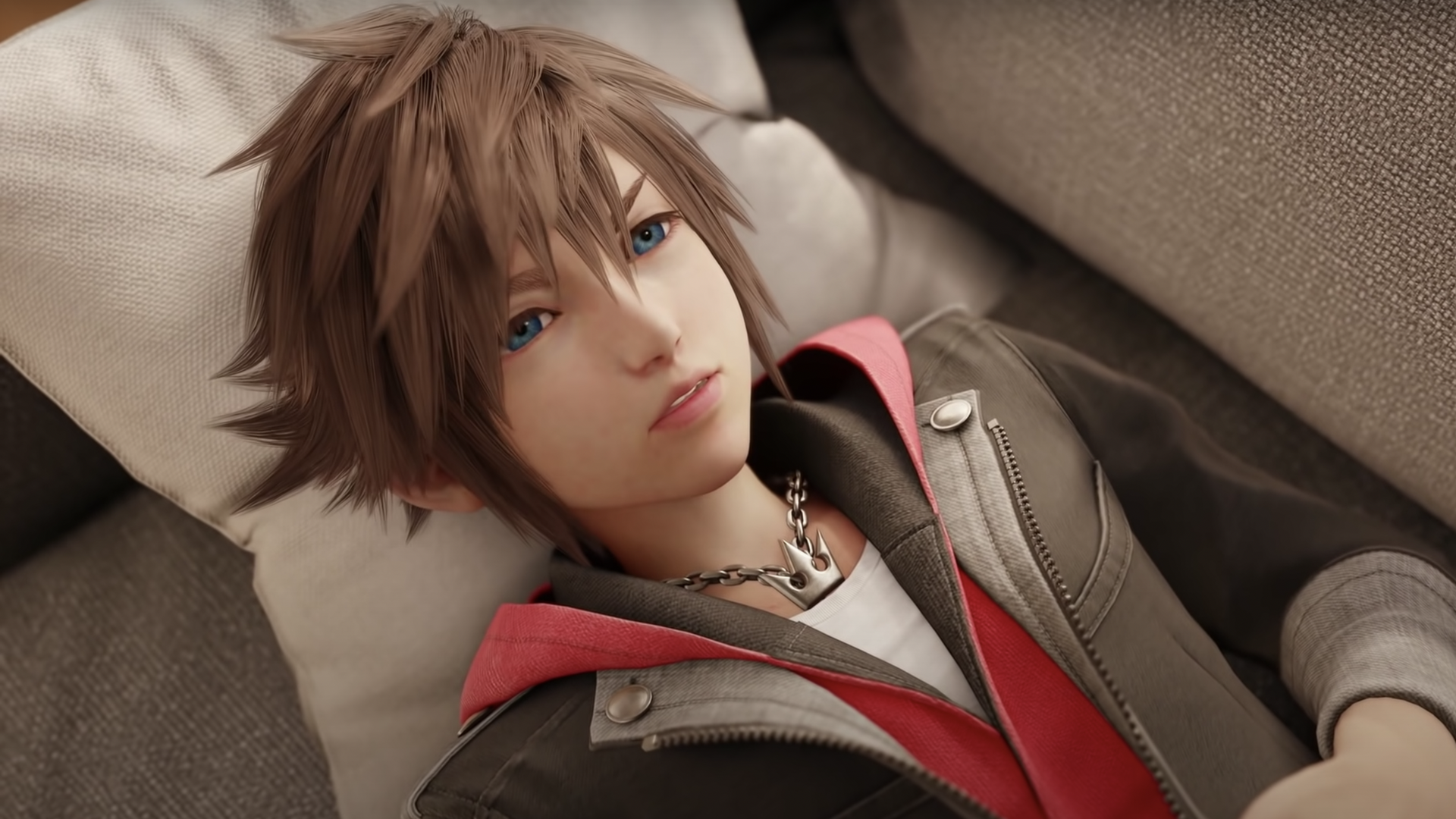 Square Enix is working on new games in the Kingdom Hearts series, including a mainline game that will kick off an original story arc.
The details: Square Enix announced Kingdom Hearts 4 over the weekend alongside a trailer starring the series' longtime hero Sora.
Kingdom Hearts 4 is part of "an epic new storyline" called the Lost Master Arc. Goofy and Donald will return alongside Sora.
The trailer is set primarily in the world of Quadratum, a massive city reminiscent of Tokyo and other modern-day metropolises.
Kingdom Hearts 4 is still in "early development," according to Square Enix.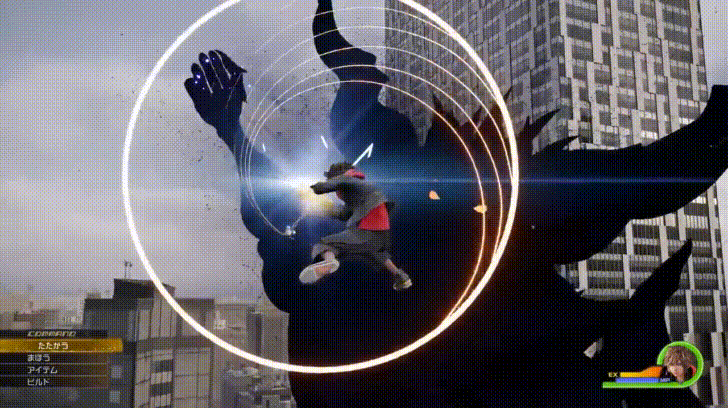 Square Enix also announced a mobile spinoff called Kingdom Hearts Missing Link, which is expected to enter closed beta this year.
Missing Link will be available for iOS and Android.
Catch up quick: The Kingdom Hearts series combines Disney properties with original and classic Square Enix characters from series like Final Fantasy.
Kingdom Hearts 3 launched in 2019 — more than a decade after its predecessor — and concludes the "Dark Seeker Saga" story arc. The game is available on PS4, Xbox One, PC and Switch.
The series is notoriously convoluted (spinoff or minor games often have names like Kingdom Hearts 358/2 Days), so much so that even its own creators sometimes get a little confused.
What's next: Square Enix has not announced a release date or platforms for Kingdom Hearts 4.
One more thing: The first big change in Kingdom Hearts 4? Sora's shoes. No more clown-sized boats, as he appears to have invested in regular sneakers.
2. Wii Sports on your Nintendo Switch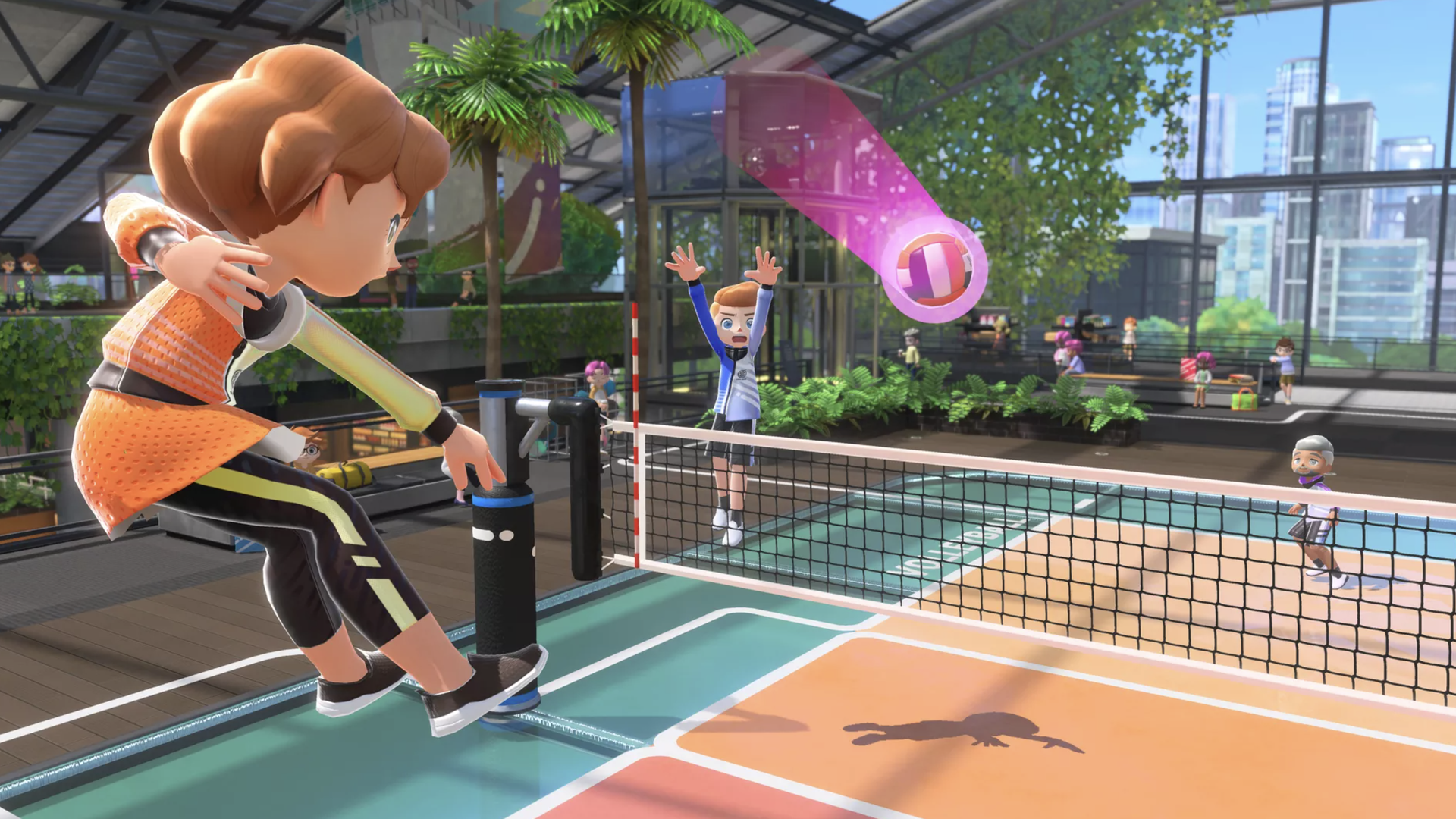 Anyone who swung a Nintendo Wii controller to play virtual tennis or bowl should warm up their shoulders for a comeback. A successor to 2006's 82-million-copy-selling Wii Sports is coming to the Nintendo Switch, Stephen reports.
Driving the news: Nintendo Switch Sports will be released on April 29, bundling a suite of motion-controlled games including tennis, bowling and volleyball.
As before, players wave a controller around to swing a racket, bowl a strike and so on.
But Nintendo Switch Sports offers more options for multiplayer than the 2006 original. There's online play and expanded living room options that support four people bowling simultaneously (nearby furniture beware).
We tried it at a showcase last week and found it intuitive and delightful.
Bowling felt like the original game. Tennis had more nuanced motion controls, reminiscent of 2009's Wii Sports Resort.
New highlights: the game's bewilderingly fast 1v1 badminton, which has a subtle fatigue system that incentivizes ending rallies quickly, and the slightly more chill volleyball, which worked well in 2v2.
The original Wii Sports' baseball has not returned and boxing is sort of replaced by a 1v1 sword-fighting game called Chambara (which debuted in Resort).
Golf is slated to come in a free update in the fall.
An online push: Nintendo will use Switch Sports to continue its low-key nudge of its players into online gaming and toward its premium Nintendo Switch Online subscription service.
Playing online enables users to unlock new looks for their character.
3. You ask, we answer
It's Monday, so let's do some Q&A. Send us your questions by replying to this email.
Q: Why don't more mainstream media outlets focus on gaming? ... Despite gaming being the fastest-growing entertainment industry, it just doesn't seem to get the same coverage as movies, TV and music. Why is that?
A: I'm so glad you asked, because I have a lot of opinions about this. In my experience, it comes down to preconceived notions about video games, a lack of understanding of the subject and, more importantly, (financial) resources.
Video game coverage is often associated with softer coverage and fluffy, promotion-type content. And sure, that type of coverage does exist, but journalists on the games beat today hit the industry from a variety of critical angles.
Because video games are also a newer beat, compared to more longstanding areas of coverage, there's also a lack of knowledge in more mainstream newsrooms. It's a specialization, like tech, sports or other specific forms of entertainment, and it requires reporters who have a handle on the culture and business of it all.
Legacy outlets and media heads who are unfamiliar with the field often have stereotypical ideas about who plays games, and therefore why they matter. Mainstream publications like to mention how much money the game industry makes because there's a persistent idea you need to prove games are important, and big numbers are the easiest way to do that.
Which leads us to our final problem: money. Bad video game journalism is a question of resources, not people. To cultivate good reporting, you need to pay people sustainable wages. There have to be avenues for growth and budgets for good editing, reporting trips and so on.
Media is already a tough business to stay in, and in games — where people are chronically underpaid and can lack access to basic resources like editing — it's not a viable long-term career for a large number of people.
4. Need to know
💫 Astra Fund, which helps pay for "games that make you think," revealed six partners today. They include a new title from Really Bad Chess developer Zach Gage and a new studio called Furniture & Mattress founded by gaming veterans who made Braid, Ethereal and Carto.
🥶 China's gaming industry will pick up again after the country approved 45 new titles, the first since its freeze on license approvals in July, Bloomberg reports.
💰 Sony and Lego are investing $1 billion each into Epic Games to further the company's metaverse work, putting Epic post-money equity valuation at $31.5 billion.
💨 Elden Ring speedrunners continue to break records: the latest short run record is below nine minutes; the 30-minute mark was broken just a month ago.
5. Worthy of your attention
Ukrainian Twitch Stars Are Streaming the War to Their Russian Audience (Masha Borak, Motherboard)
The 20-year-old Russian-language streamer is now a refugee in Dnipro living with his family and waiting for a chance to stream again. But many other Twitch streamers in Ukraine are continuing to stream images and videos from an increasingly violent war, giving their Russian followers a different picture than the one painted by official media. And after the Russian government shut down Western social media platforms such as Instagram and Facebook and limited content on YouTube last month, the gaming-focused platform owned by Amazon has become one of the rare channels Russians can access without the help of VPNs.
6. Everybody loves Sonic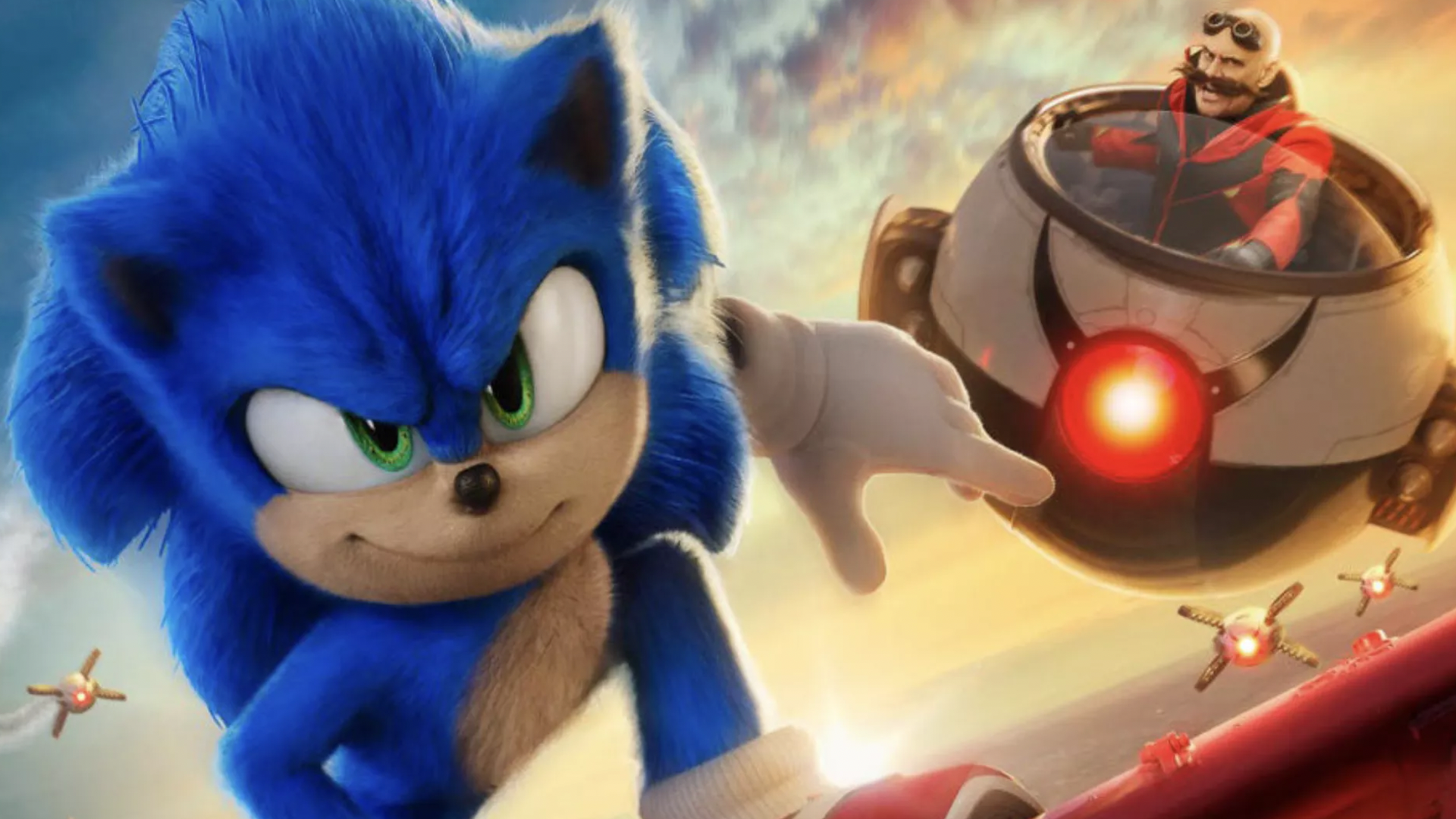 Paramount's "Sonic the Hedgehog 2" brought in $71 million at the domestic box office the weekend, beating its predecessor — the first "Sonic the Hedgehog" movie from 2020 — as the top video game movie opener in history, Axios' Sara Fischer and Kerry Flynn report.
Why it matters: Movies adapted from video games aren't typically box office winners, but momentum is slowly starting to build around the genre as families return to theaters.
Details: Paramount's latest Sonic hit beat analyst expectations, bringing in $108 million worldwide in its opening weekend.
Last month, Sony's "Uncharted" also beat its weekend opener expectations, despite mixed reviews, Axios reported.
The first "Sonic the Hedgehog" film debuted over Presidents' Day weekend in early 2020, just before pandemic lockdowns began closing theaters nationwide. That film brought in $58 million at the domestic box office over the three-day holiday weekend.
More video games are being adapted for film and TV. This year, Netflix released the second season of "The Witcher" and Paramount+ debuted a series based on the game franchise "Halo." A "Super Mario Bros." film is expected later this year.
🎁 Like the newsletter? Refer Axios Gaming to your friends to spread the word, and get free stuff in the process. Follow the link here to begin.
🐦 Find us on Twitter: @megan_nicolett / @stephentotilo.
Would Sonic be as popular with his original movie design? The world may never know.