Axios Gaming
February 24, 2022
1 big thing: Ukraine studio's plea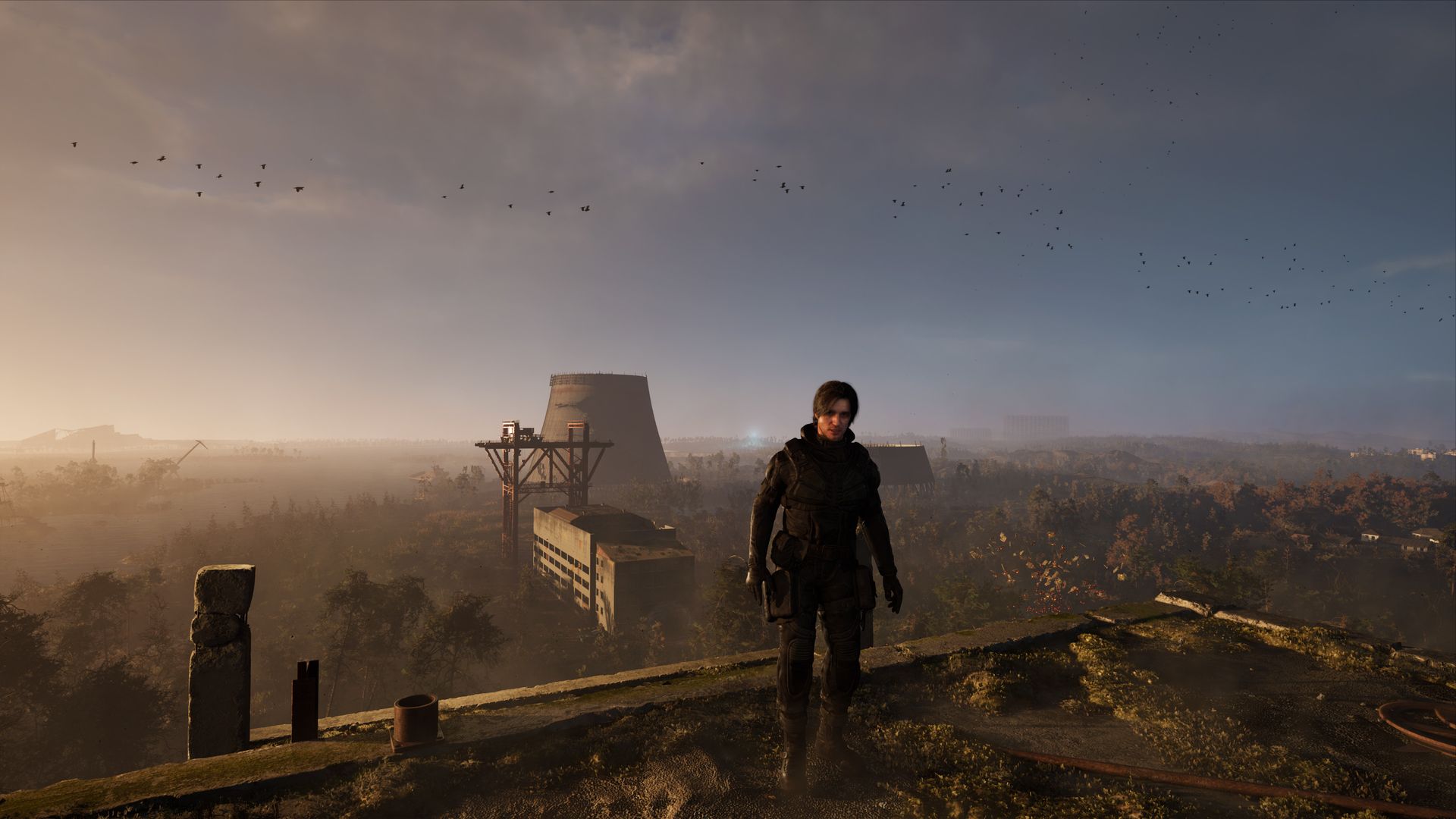 Ukraine's most prominent video game studio, GSC Game World, appealed to the game industry and its fans to donate money to support their country's military.
Why it matters: The unprecedented plea came hours after Russia's invasion of Ukraine began.
What they're saying: "The future is unknown, but we are sure of our Armed Forces and country," the studio said in a tweet.
"We thus address all of our colleagues in the gaming industry: players, bloggers or anyone who sees this post in their newsfeed: share this, do not stand aside[.] And help those in need."
Last week, a rep for GSC declined to comment to Axios about the Kyiv-based studio's preparations for a possible invasion, but any caution has given way to a plea for support posted to the game's Discord, Reddit and Twitter feed.
GSC's newest game, S.T.A.L.K.E.R. 2: Heart of Chernobyl was expected to be a marquee PC and console release this spring, before it was delayed last month.
Between the lines: Game developers and tech workers, like millions of other people in Ukraine, have been grappling for weeks with how to deal with what used to be just the threat of Russian invasion.
Last week, some told Axios they were leaving the country, hoping for the best and despondent about leaving their home.
More industry reaction to the invasion: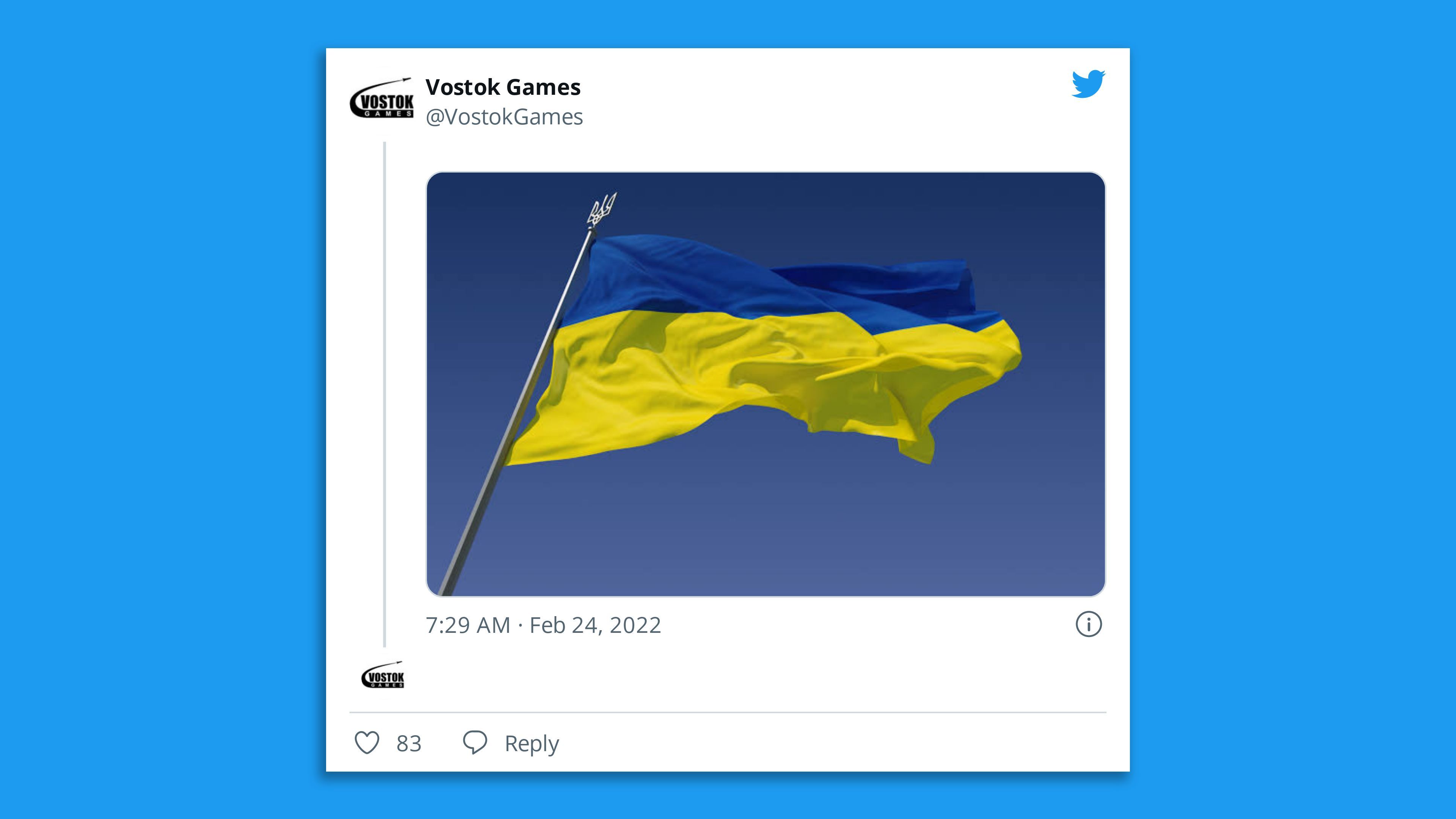 Editor's note: This story has been corrected to note that Draw Distance is based in Poland (not in New York).
2. EA exec wants industry accountability
Electronic Arts' chief operating officer Laura Miele says leaders in the game industry who fail to uphold healthy work environments have no place in video games, Megan writes from the D.I.C.E. gaming convention in Las Vegas.
Why it matters: Harassment and abuse are systemic and require more than rooting out a handful of bad actors. Reforming the culture must start at the top.
Driving the news: Miele delivered the D.I.C.E. 2022 keynote speech yesterday, touching on her time in games.
Miele specifically referenced the Wall Street Journal, which has published bombshell reports about harassment and abuse of power, particularly around longtime Activision CEO Bobby Kotick.
"We've seen leaders at the highest level fall short of setting the right standards, and the issue is exacerbated and multiplied when these leaders benefit from the destructive behavior." Miele said.
"I just don't care how successful a business is. Leaders who fall short of this must go."
Between the lines: Miele may not have name dropped Activision Blizzard or Kotick, but Kotick's leadership has been called into question from figures across the industry, with nearly 2,000 employees demanding his resignation.
What's next: Miele called for public tracking and communication for commitments made by companies.
"We must hold each other accountable," she said.
"Make no mistake, we need a safe place for people of all races, gender, sexual orientation and abilities. The teams making games must represent the world in which we are serving."
The bottom line: "If companies can't figure this out and fix this burning issue, we don't get to move forward," Miele said.
"If we want to continue to attract the most creative and talented people, we have to make our industry a great place to work for everyone."
3. Nintendo's rare acquisition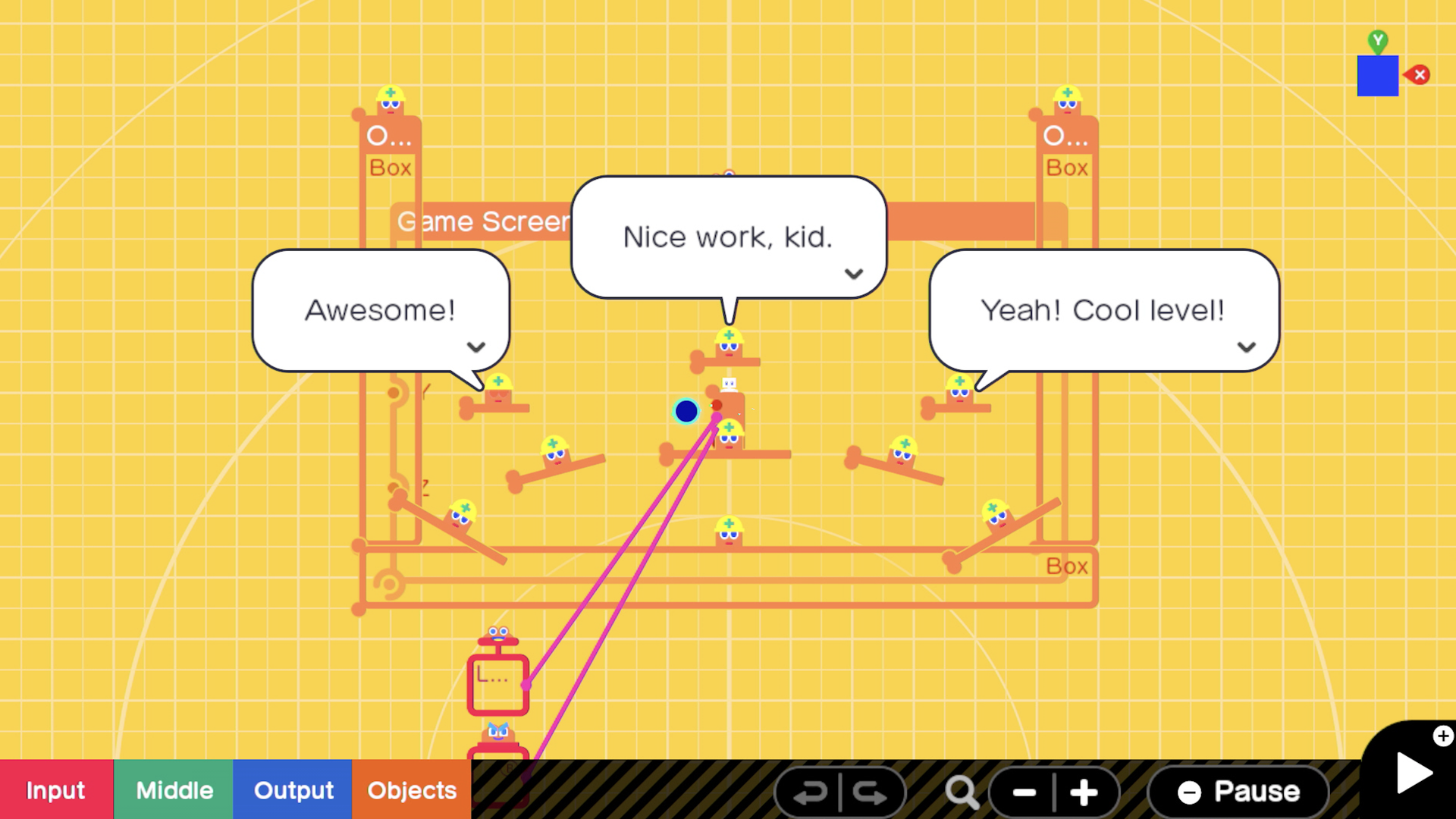 Nintendo announced overnight that it is purchasing Kyoto-based development studio SRD Co., Ltd, a company it has partnered with since the early 1980s.
Why it matters: Nintendo rarely buys companies, achieving most of its success through the organic growth of its own studios.
Between the lines: Don't mistake this for Nintendo catching the industry's current M&A fever.
Earlier this month, Nintendo CEO Shuntaro Furukawa downplayed the importance of acquisitions to the game-maker's success.
"Our brand was built upon products crafted with dedication by our employees, and having a large number of people who don't possess Nintendo DNA in our group would not be a plus to the company," Furukawa said, as reported by Bloomberg.
SRD at least fits the bill. The Nintendo contract work showcased on the company's website spans 1983's console version of Donkey Kong though 2021's Nintendo Switch title Game Builder Garage.
In Jan. 2021, Nintendo announced the acquisition of Canadian studio Next Level Games, which it had partnered with since 2005's Super Mario Strikers.
4. Need to know
🤔 Sen. Tammy Baldwin (D-Wis.) is calling on Activision to "negotiate in good faith" with workers trying to unionize in her state, the Washington Post reports.
👩🏻‍⚖️ California's attempts to slow the consideration of a misconduct settlement between the U.S. government and Activision have again been rebuffed by the judge who will soon decide on whether to approve it.
🎮 Dodgeball battle royale game Knockout City will shift to free-to-play as development studio Velan Games takes over publishing the game from EA.
🐉 The next Dragon Age game is "in the middle of production" and will proceed without executive producer Christian Dailey, who is leaving the company, the studio said in a blog post.
⚡️ The Pokémon Company will celebrate Sunday's annual franchise day with a 14-minute video presentation likely full of news about upcoming releases.
5. Worthy of your attention
Wordle kind of rips off an old game show: A copyright lawyer explains why that's OK. [Tom Huddleston Jr., CNBC]
Typically, when a fair amount of creativity goes into creating something — be it writing a song or a book, or designing a building or computer software — that form of creative expression is protected under copyright law, Boyden says. But copyright law does not protect instructions. In the case of games, that means the rules, or the way a game is played.
6. Some Elden Ring advice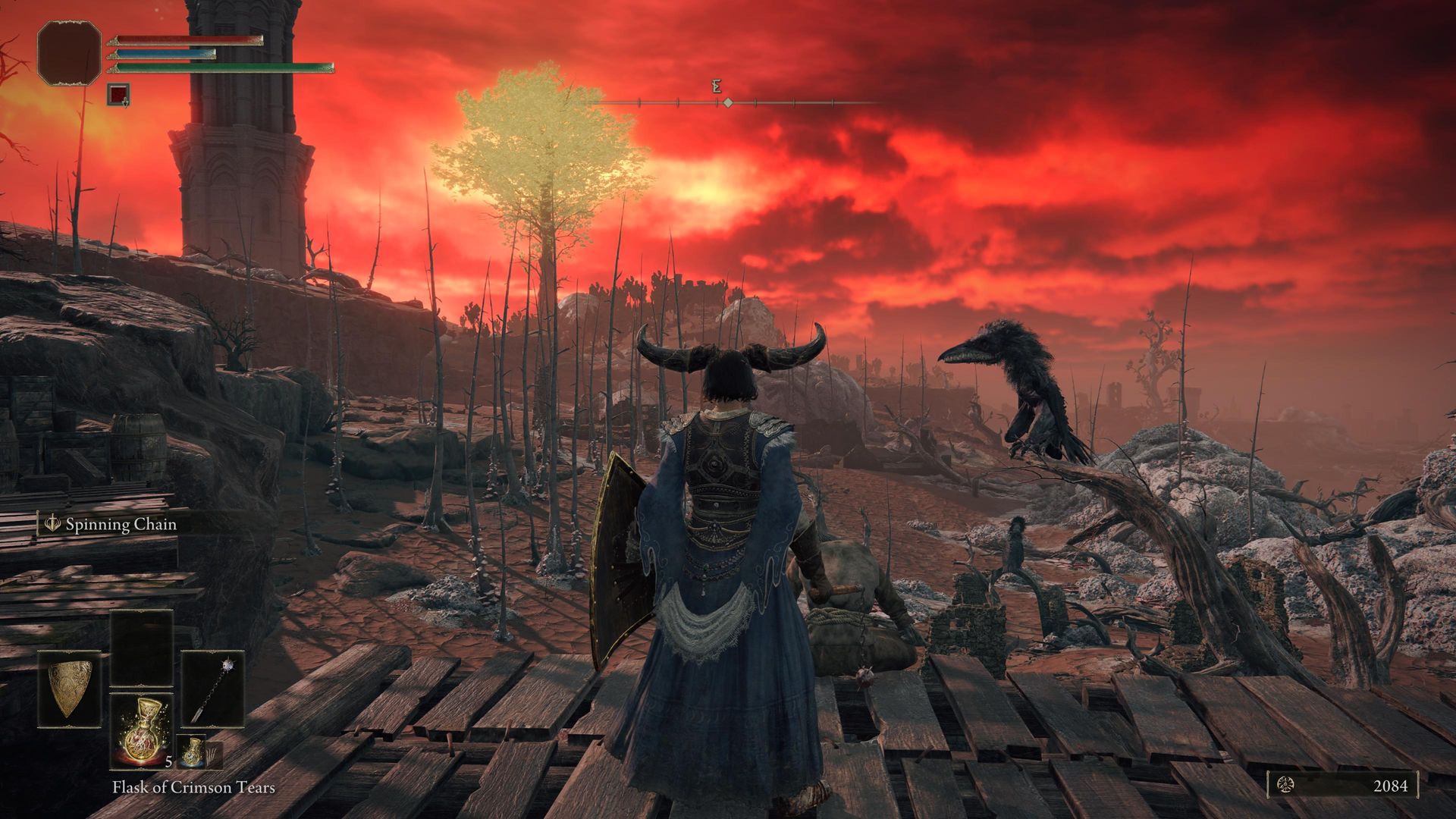 Friday's mammoth Elden Ring is a great but tough game. My colleague Peter Allen Clark has some tips for those of you preparing to play.
Experiment with the new skills system
The variation and flexibility that the new skills system provides is a game changer, especially for builds not based on magic. Each weapon has its own Skill move, and if you love a weapon, but don't love its Skill, give it a new one with Ashes found throughout the world.
Monitor your Equip Load
Your character's Equip Load dictates how quickly you move and roll. Having a heavy load, anything over half the overall stat, will drastically slow down how fast you can dodge attacks.
Double jump while riding
Torrent, your spirit steed, has a double jump. This will help you find hidden items.
Read item descriptions
An item's stats don't tell the whole story. Read the words that come with them. They may reveal its use or add to the game's story.
Vary weapon types
Every enemy and boss has elemental weaknesses to things like fire, poison and magic, but types of attacks also matter. If a slashing weapon isn't working, try one that bludgeons.
Craft, craft, craft
Crafting is an amazing addition to Elden Ring that dispels anxiety about scarcity (just make more) and lets you experiment with various buffs.
Explore, explore, explore
This can't be overstated. You will hit enemies and bosses that seem unstoppable. Rather than torturing yourself, take advantage of Elden Ring's enormous world to find more items, level up and uncover the game's abundant secrets.