Axios Gaming
January 30, 2023
Happy Monday.
I'm under the weather today, so I'm sending you a slightly shorter newsletter than usual. Almost dodged the strep throat circulating my household, but not so fast!
Today's edition: 994 words, a 4-minute read.
1 big thing: Dungeons & Dragons publisher retreats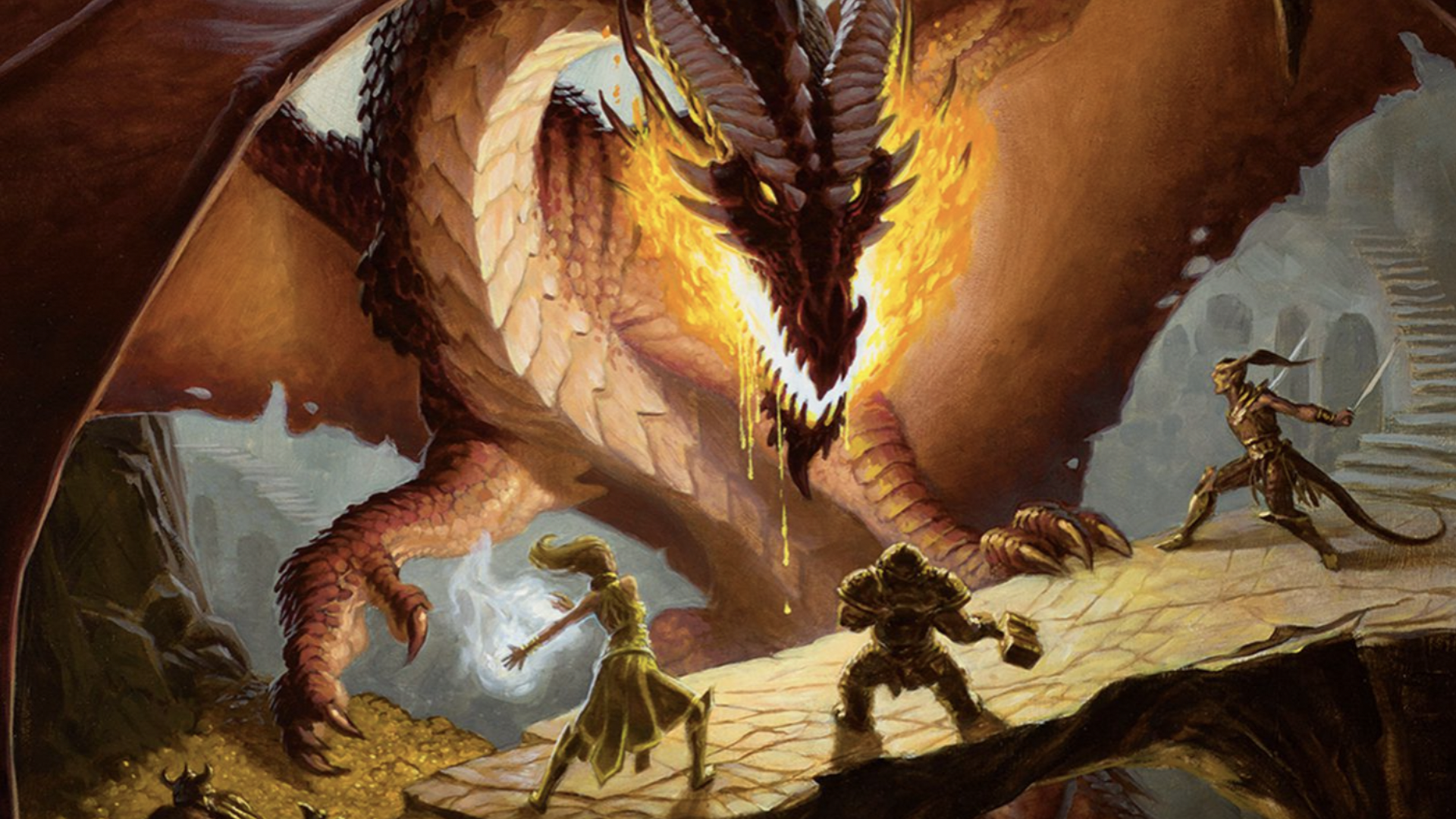 Intense fan resistance to an unpopular policy change proposed by Dungeons & Dragons publisher Wizards of the Coast appears to have been successful.
Driving the news: Wizards is abandoning plans to create a new "1.2" license for use of its content by third-party creators, the company announced Friday. It will keep its older license, 1.0a, in effect.
It will also offer much of its content — including 403 pages of classic D&D systems and stats called the SRD 5.1 — through a Creative Commons license.
Be smart: This is no small thing. The license governs what third parties, from fans to small businesses, can create using the foundations of D&D's systems.
Such content is widely popular and considered the lifeblood of much of the scene, beyond Wizards' official creations.
Catch up quick: A proposed change to the license — including a controversial profit-sharing structure and requirements to register all creations — leaked via a Jan. 5 Gizmodo report and led to outrage in the D&D community.
After more than a week of near-silence, Wizards began retreating, dropping royalty plans and registration requirements but still pushing for a new license.
Last week, the company began soliciting feedback through a survey that was expected to extend into next month.
What they're saying: "The feedback is in such high volume and its direction is so plain that we're acting now," executive producer Kyle Brink said in a statement to the D&D community.
Out of 15,000 users who have submitted comments so far, 88% don't want to publish any content under the 1.2 terms, and 90% said they would have to change some aspect of their business to accommodate those terms.
The big picture: Wizards of the Coast parent company Hasbro said Thursday it was laying off 1,000 people after reporting a preliminary decline in overall fourth-quarter revenue.
But it anticipates $339 million in revenue from Wizards and its digital entertainment brands for the quarter, up 22% from the year before.
Fan unrest would have put such a forecast in jeopardy, as D&D fans rallied throughout January to show their displeasure about the license change by canceling their paid subscriptions to D&D's online portal.
Go deeper: Fan revolt rocks Dungeons & Dragons scene
2. A strike at Ubiosft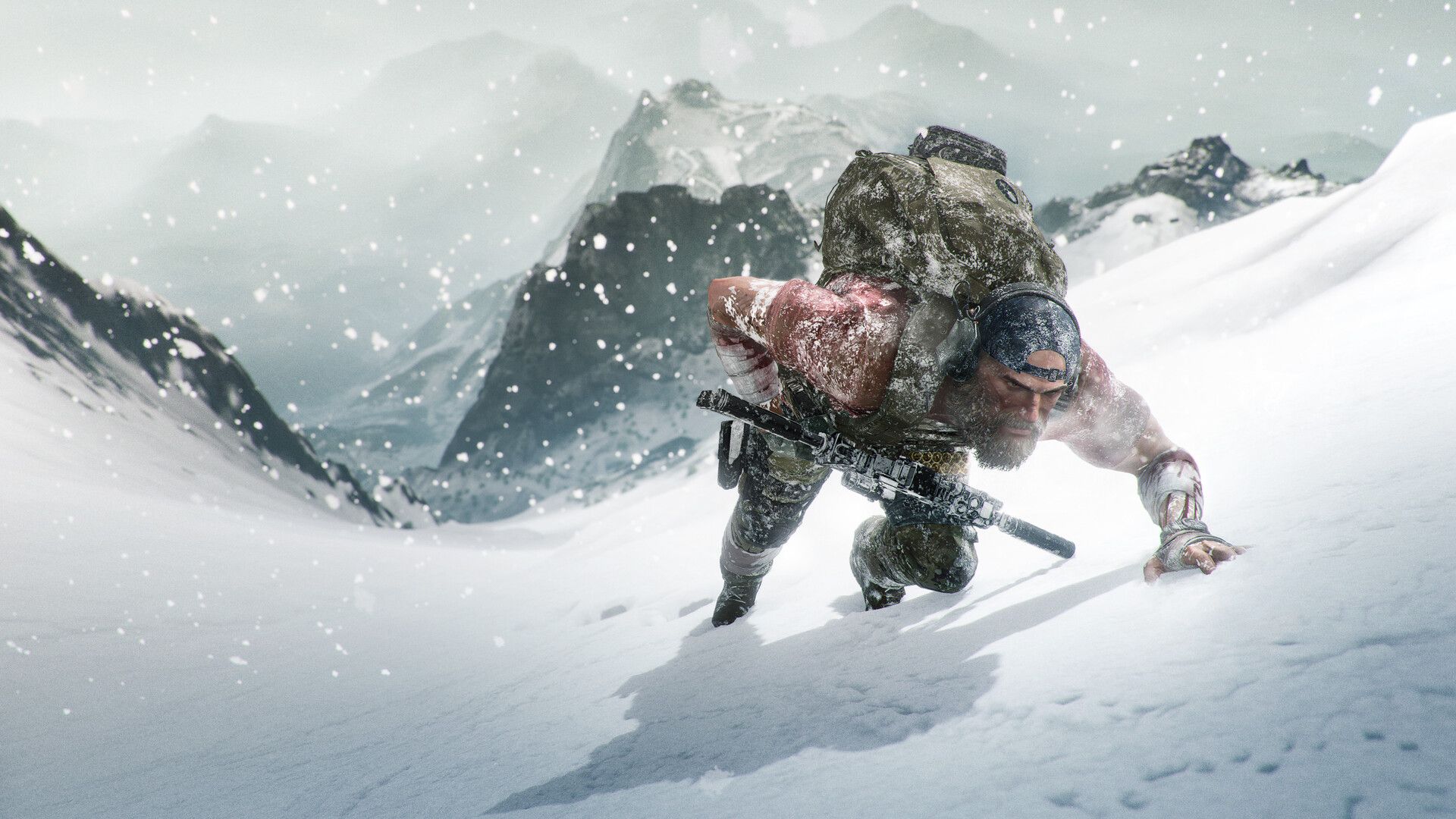 Approximately 40 workers at Ubisoft's Paris studio gathered Friday afternoon to strike for the rest of the day, a worker who attended the meeting tells Axios.
Why it matters: It was the first labor stoppage of its kind at the embattled publisher of Assassin's Creed and Just Dance.
Workers began gathering in the studio's cafeteria around 1pm for a group discussion about the state of the company, the pressures of intense development cycles, and how to coordinate actions to resist policies that can overwork developers.  
The "main topic was mostly around 'what's next,'" the attendee who spoke anonymously for fear of retaliation said. "What will we face in the next 18-24 months will be hard."
In a shared statement, the workers told Axios that recent development cycles for Ubisoft Paris productions, including Just Dance and Ghost Recon, had led to developer burnout.
The attendee estimated the turnout constituted more than 15% of the development studio, where series such as Ghost Recon are developed. (It is not to be confused with Ubisoft's nearby corporate headquarters.)
Catch-up quick: Organizers at French trade union Solidaires Informatique called for the afternoon strike this month, saying company CEO Yves Guillemot "is trying to shift the blame" for Ubisoft's financial struggles.
Ubisoft announced on Jan. 11 that it was canceling three more games and looking for $200 million in cost reductions in the next two years.
Guillemot also sent a memo to the company's thousands of workers saying that "the ball is in your court" to hit deadlines and help the company turn things around.
Guillemot later apologized to staffers for that remark, acknowledging that management was also responsible, Kotaku reported.
Between the lines: The Ubisoft Paris strike was conducted as a group strategy discussion, not a protest.
The bottom line: "This strike has helped build the next strikes to come," said the attendee in Paris.
"If Ubisoft management doesn't want to hear from us, they might understand that it's the workers who decide when games are released."
A spokesperson for Ubisoft declined to comment on the strike.
3. Need to know
📺 The HBO adaptation of The Last of Us has been renewed for a second season, according to the cable network. It may adapt the game's grim sequel, one of the show's creators has said, but that's not confirmed.
🎩 A Pokémon called Kadabra, which has been omitted from the popular collectible card game for two decades, is slated to return after a magician dropped his legal objections to the card, PokéBeach reports. In a statement to the site, Uri Geller gave some credit for his about-face to pressure from his granddaughters.
4. Your screenshots, pt. 2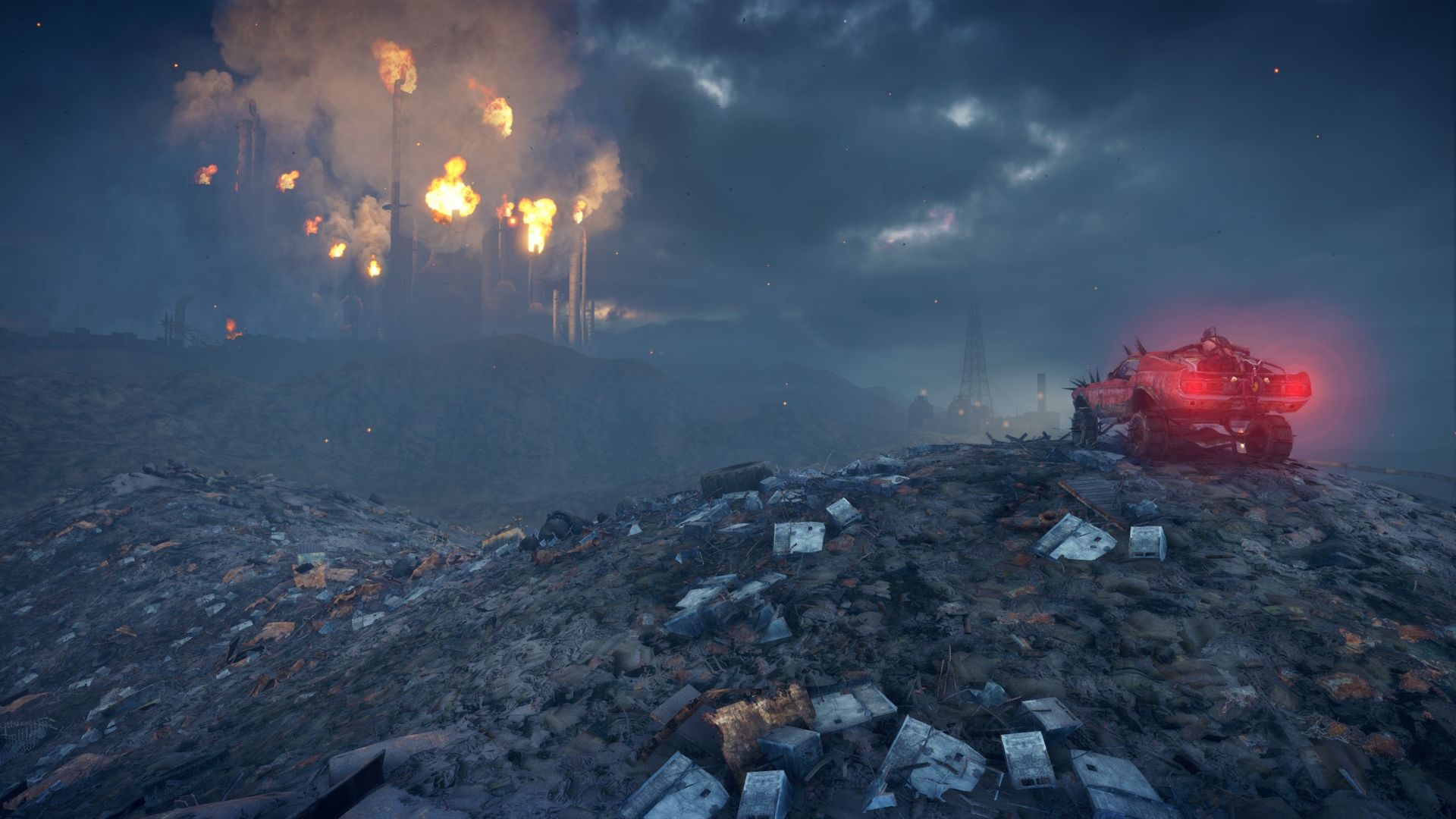 I love dramatic skies, and so do readers of this newsletter who responded to my calls for favorite screenshots with one gorgeous vista after another.
I'm featuring two of those today:
Above, reader Juan sent in a shot from 2015's Mad Max: "I think I had finished upgrading the car at this point and was able to get into more difficult areas near Gastown." I can second Juan's appreciation for the scenery in the game, which includes some short, stunning hot-air balloon rides.
Below, reader Blair shares a shot from God of War Ragnarök: "I loved the lighting of the scene and how epic Kratos & Atreus' boat looked sailing around the frozen lightning bolt. I figured adding in the logo would be a good move because of how emblematic of the game as a whole this capture was, and I really love the way it came out."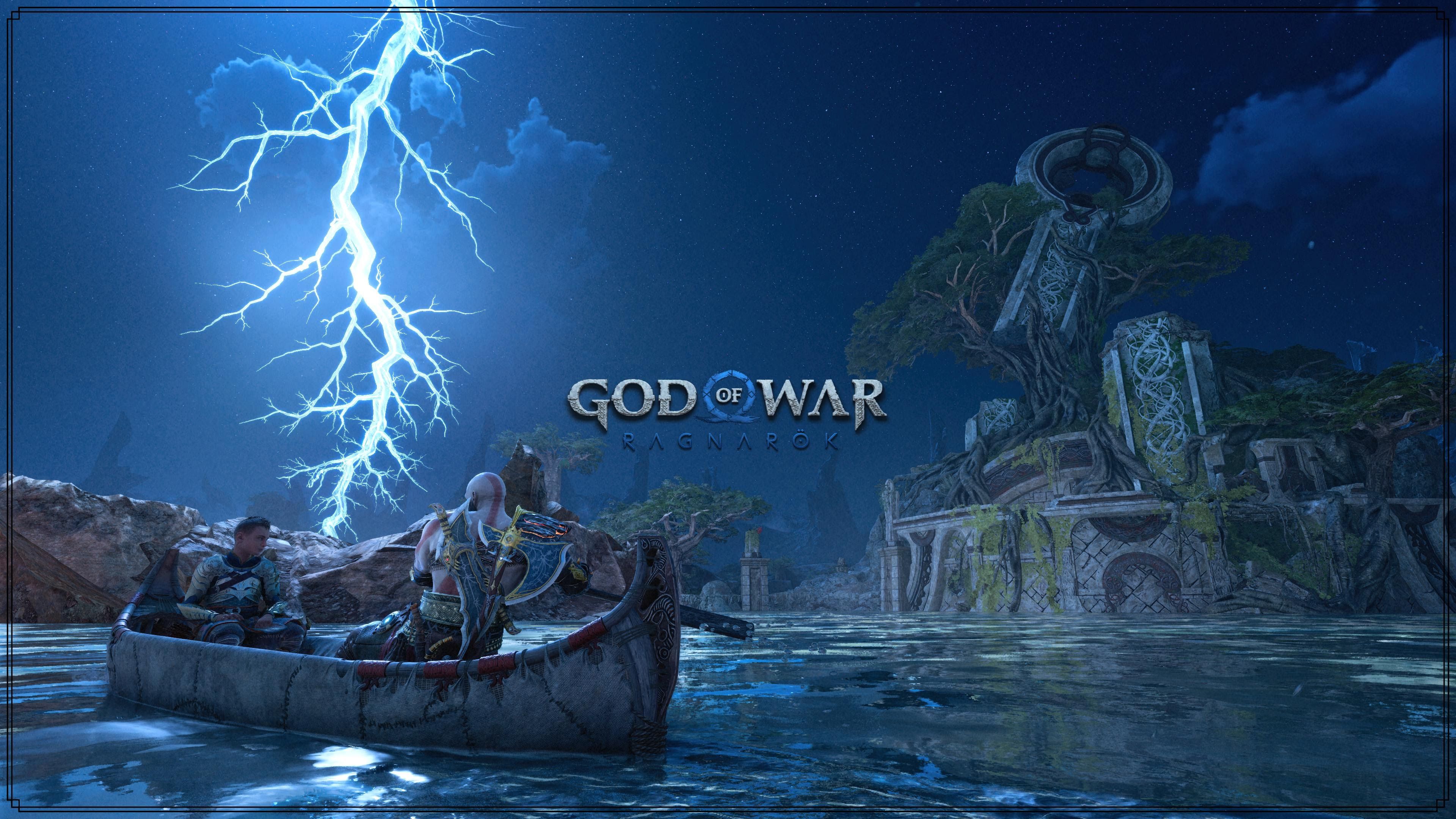 Got a screenshot you'd like to show off? Send it in. I'm going to run more items like this in future newsletters.
🎁 Like the newsletter? Refer Axios Gaming to your friends to spread the word and get free stuff in the process. Follow the link here to begin.
🐦 Find me on Twitter: @stephentotilo.
Thank you to Peter Allen Clark for editing and Kathie Bozanich for copy editing this newsletter.
Note: Thursday's newsletter incorrectly stated the relationship between The Washington Post and Amazon. The Post is owned by Amazon's founder and current executive chairman Jeff Bezos. Thank you to the many readers who sent that in.
Time to nap ...