Axios Gaming
June 08, 2023
Happy Thursday.
I'm in LA this week, where I'm in a hotel with an unusual view.
Today's edition: 1,467 words, a 5.5-minute read.
1 big thing: The non-E3 season begins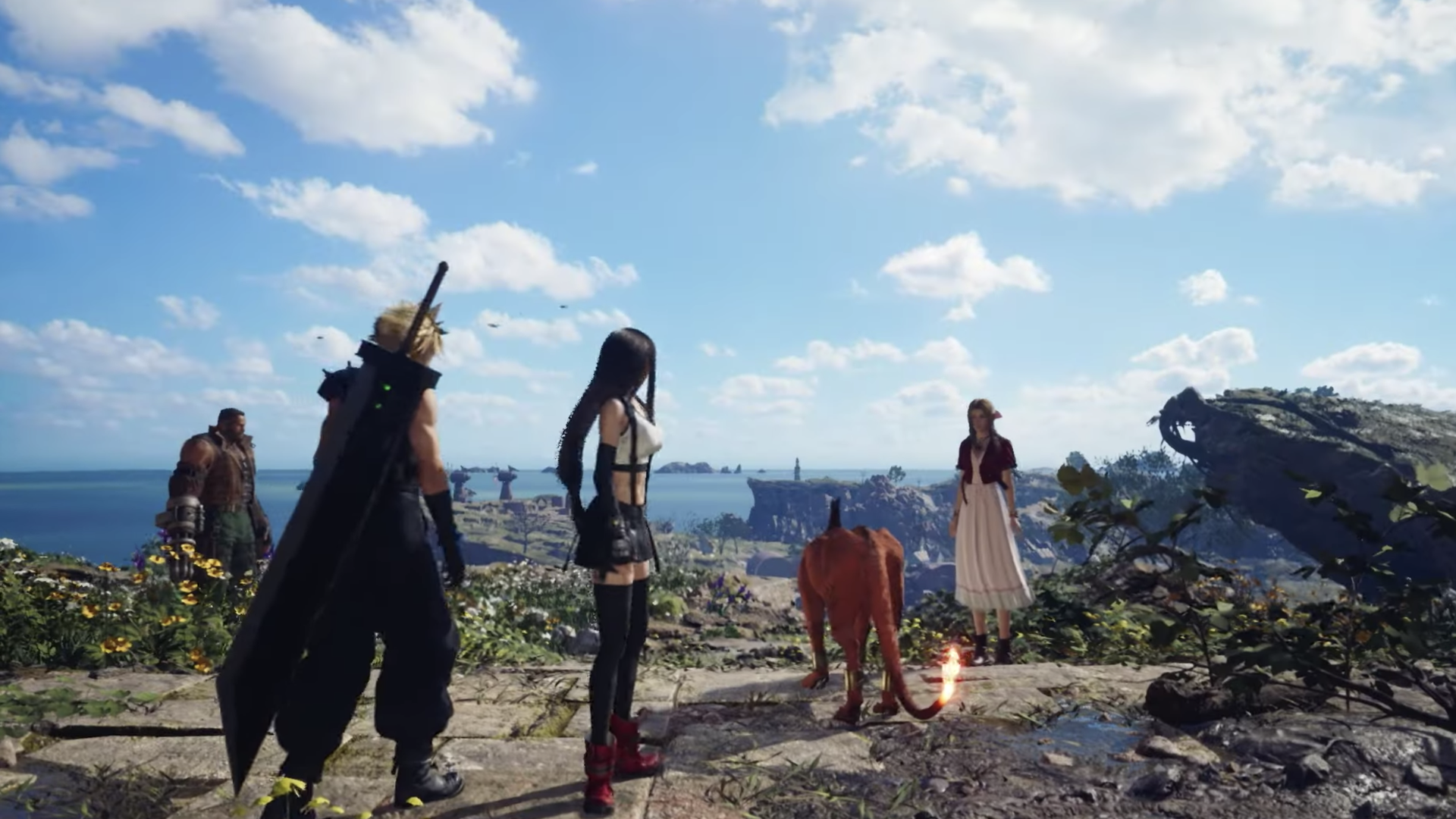 This year's hype season kicked off in Los Angeles today with a two-hour demonstration of new games that culminated with the first full trailer for Final Fantasy VII: Rebirth.
Why it matters: In lieu of the once-annual E3 show at the Los Angeles Convention Center, game publishers are participating in or hosting a batch of smaller events to reveal and promote many of the biggest games slated for the next year.
Between the lines: Today's event, a kickoff show called Summer Game Fest, was held at the YouTube Theater, a venue that can seat about 6,000 people and was mostly full on its lower level (no balcony seats opened).
Attendees were a mix of industry professionals, media and members of the public (ticket prices started at $50, but fell to about $10 today).
It's unusual for shows of this type to let the public in, and attendees Axios spoke to outside the theater were enthusiastic but unsure of what to expect.
The biggest reveal was a trailer and gameplay footage of Square Enix's ongoing remake project around Final Fantasy VII.
The iconic 1997 PlayStation release, one of the medium's most popular games, saw the first section of the game expanded and radically reinvented in 2020's Final Fantasy VII: Remake.
Final Fantasy VII: Rebirth, shown today, will remake and reinterpret the middle part of the game, with a third remake to follow.
The trailer ended with the promise of an early 2024 release on PlayStation 5, and a note that it'll be on two discs.
Other notable announcements:
What's next: The Day of the Devs indie showcase commenced after the Summer Game Fest show.
Microsoft, Ubisoft and Capcom will hold their own events in the coming days (see item 5).
2. Zelda records fall
The world record for fastest completion of The Legend of Zelda: Tears of the Kingdom keeps falling, though post-release changes to the game have slowed players' progress, according to data charted by my Axios colleague Kavya Beheraj.
Why it matters: Speedruns of Nintendo's Zelda games are among the medium's most compelling spectator sports and a test of the ingenuity of its hastiest players.
Records for racing through 2017's The Legend of Zelda: Breath of the Wild fell year after year, down to just under 24 minutes, as speedrunners found faster, glitchier routes to the end.
Tears of the Kingdom runners are now on their own rapid journey, using new glitches and, at times, clever exploitation of the game's new vehicle construction tools, to finish the adventure.
As they race, they keep protagonist Link in his underwear and without his trusty hang glider — there's no time to gear up.
Details: The latest world record of 67 minutes, 47 seconds, was achieved by a speedrunner named Trevor on Wednesday, according to listings on Speedrun.com. (Video of the run, like any speedrun, contains spoilers for the end of the game.)
That record is a lot better than the 55½ hours it's taking the average Tears of the Kingdom player to beat the game.
But it's a bit slower than the sub-one-hour runs players have been achieving in an older, pre-patched version.
Between the lines: Early Tears of the Kingdom speedrunners used a glitch that allowed them to duplicate key healing and combat items so they could survive late-game challenges, while Link is in his early-game state of weakness. But Nintendo's 1.1.2 patch, issued on May 25, removed that glitch.
Runners swiftly found a new glitch that lets them duplicate powerful weapons to help race to the finish line.
What's next: The record will keep falling as players figure out faster routes, but further updates to the game from Nintendo could push runners back.
The biggest obstacle to pulling the record down is the game's initial requirement for players to clear a series of challenges on an island floating in the sky. That's gobbling up more than a half hour in each run. Finding a way to skip it would be a massive breakthrough.
3. EA's fine print (2023 edition)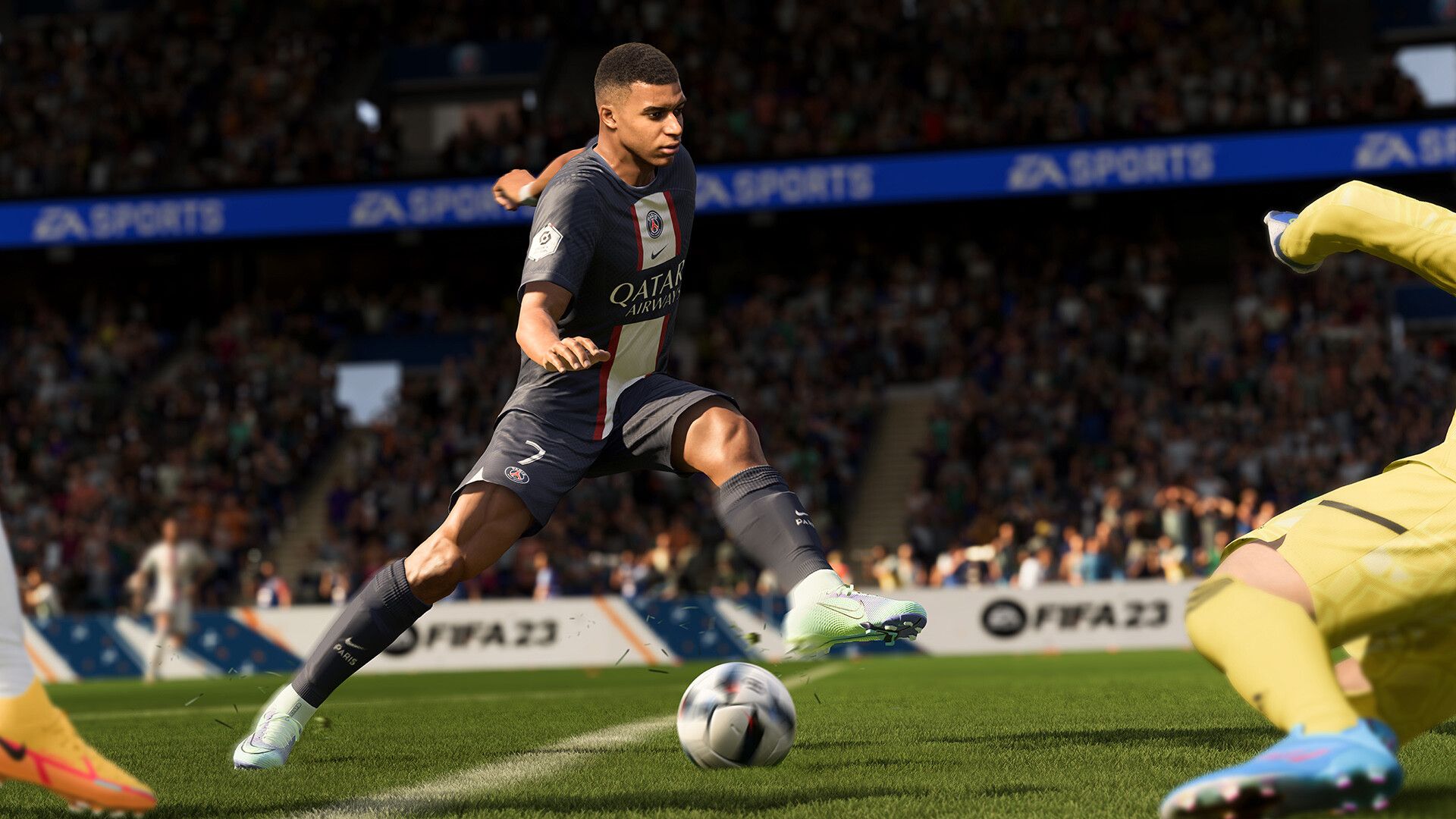 Keeping an Axios Gaming tradition, I've taken a magnifying glass to EA's latest annual proxy filing to see how the company's description of its business has changed.
Why it matters: The most interesting changes appear in the company's list of risks — showing what EA is sweating and what it's not.
Cut: EA dropped last year's mentions of business risks tied to its use of loot boxes in its games, following recent, favorable rulings involving litigation over whether they violated gambling laws.
Added: The company now lists the potential risk of its non-unionized work force organizing:
In the U.S., there has been an increase in prominence in certain sectors of workers exercising their right to form or join a union. If significant employee populations were to unionize, we could experience operational changes that may materially impact our business.
Also added to the risk section: potential regulation of AI:
…[A]rtificial intelligence capabilities are rapidly advancing, and it is possible that we could become subject to new regulations, or the interpretation of existing regulations, aimed at how we incorporate artificial intelligence into our games and development processes, that could negatively impact our operation and results.
Notable tweak: EA used to warn that (emphasis added) "Natural disasters and weather events linked to climate change are increasing in size and scope and certain of our office locations are located in areas that are vulnerable to climate change effects."
That section now begins with: "Natural disasters and weather events, such as wildfires and hurricanes ... "
An EA rep tells Axios the new wording is due to the company wanting to be more specific, given increasingly severe weather near its California and Florida locations.
4. Need to know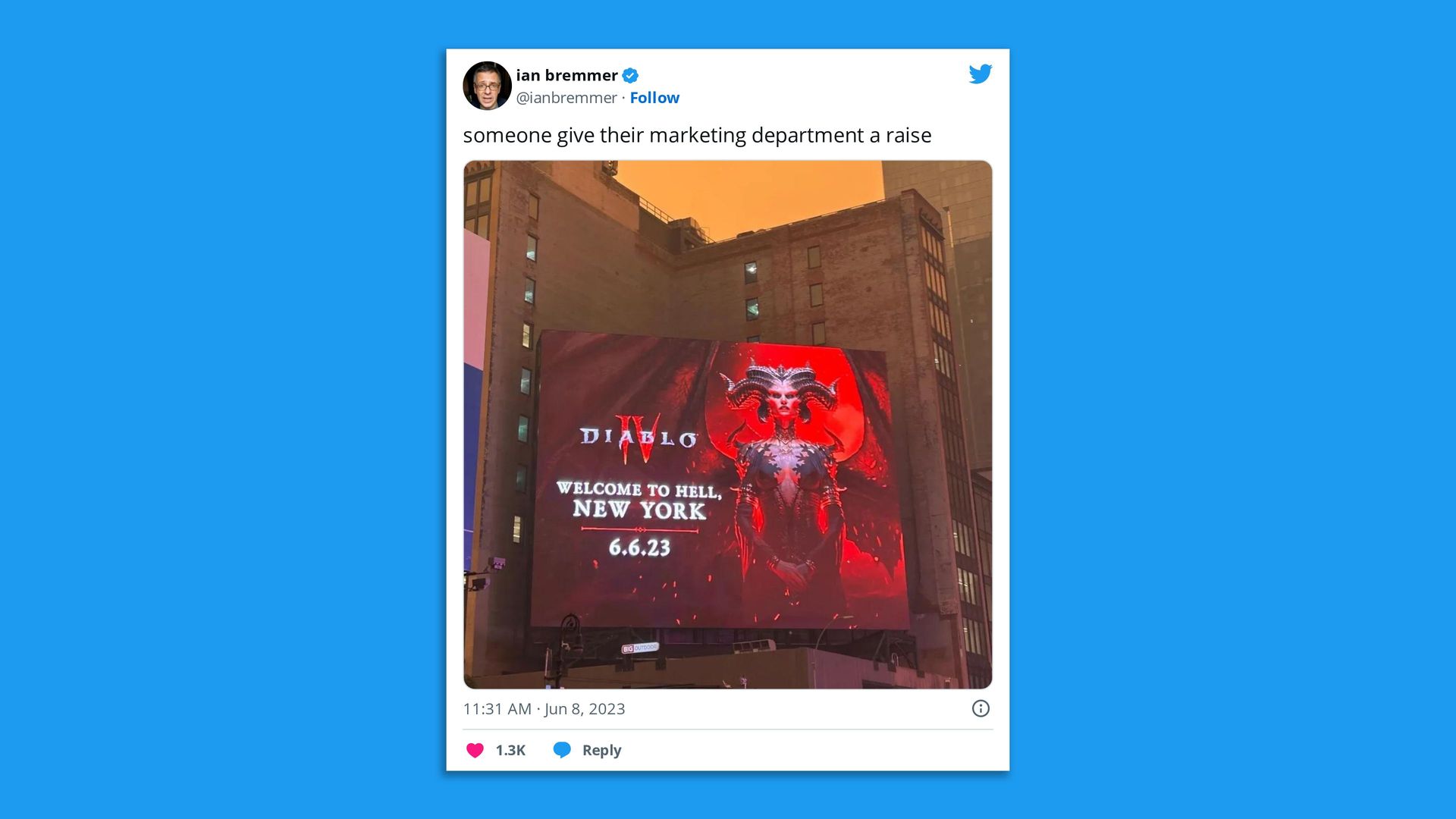 🟧 Everyone's taking pictures of Blizzard's Diablo IV ad in New York City, below an orange sky: "Welcome to hell, New York." Indeed.
🏈 The College Football Players Association is urging players to boycott participation in EA's upcoming college football game, following a Sportico report that players would be paid $500, with no royalties, to participate, On3 reports (via Kotaku). EA declined to comment.
🚀 EA is switching development of the long-running massively multiplayer game Star Wars: The Old Republic from its BioWare Austin studio to third-party team Broadsword Online, IGN reports.
🇨🇳 China's gaming market generated $45.5 billion in revenue last year and is expected to grow, according to a new Niko Partners analysis.
🎮 Louisiana legislators have passed a bill that would require parental consent for minors to sign up for social media or gaming services and would allow them to cancel any terms of service contracts, The New York Times reports.
😲 GameStop has fired CEO Matt Furlong as the gaming retailer's turnaround sputters.
💰 The Federal Trade Commission has fined Microsoft $20 million for collecting personal information from children who were using Xbox.
🤔 Twitch is nixing limitations on advertising during livestreams, following a day of intense user backlash, Polygon reports.
5. The week ahead
Friday, June 9
Saturday-Sunday, June 10-11
Monday, June 12
Tuesday, June 13
Wednesday, June 14
Thursday, June 15
Friday, June 16
F1 23 (PC, PlayStation, Xbox) is released.
6. I played … Grand Mountain Adventure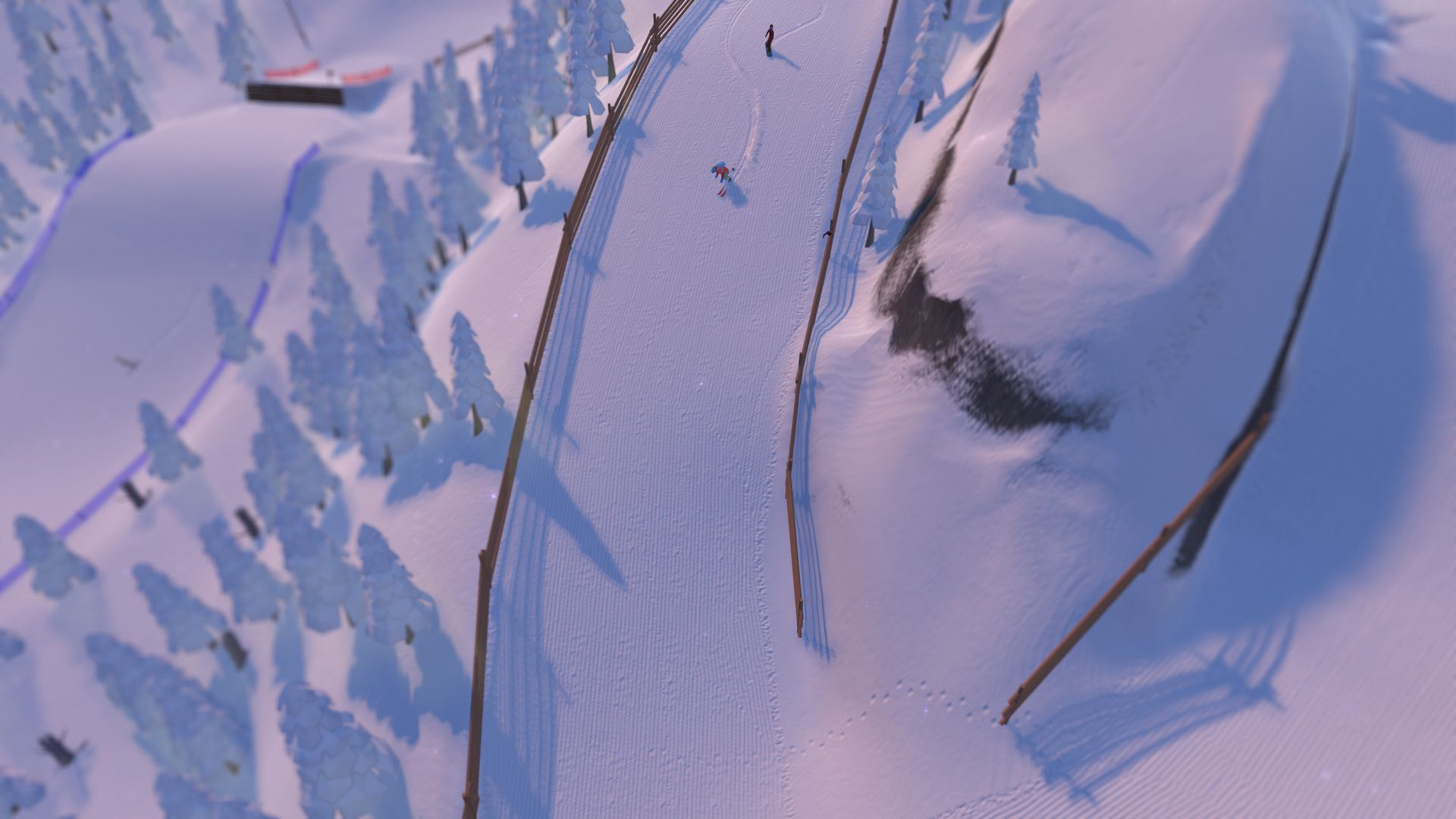 Every decade or so, I find a game about carving through the snow, and it becomes one of my favorite things.
Grand Mountain Adventure is the most chill of the bunch and perhaps the most beautiful.
Those other games put you in exhilarating, close-up control of a snowboarder swerving down a mountain.
GMA gives you a bird's eye view. Its mountainsides appear like distant dioramas that you steer your skier through.
The new game's runs are thrilling, but I had an even better time simply exploring its various mountainsides, combing forests and leaping off cliffs as I searched for hidden paths.
🎁 Like the newsletter? Refer Axios Gaming to your friends to spread the word and get free stuff in the process. Follow the link here to begin.
🐦 Find me on Twitter: @stephentotilo.
Thank you to Scott Rosenberg for editing and Kathie Bozanich for copy editing this newsletter.
My Link's a slowpoke.