Axios Gaming
May 31, 2022
Happy Tuesday. Shorter week for me, but I've got plenty to share with you.
The French government is ditching the term "esports" in favor of "jeu video de competition," according to the Guardian. The goal is to make gaming terms more comprehensible for French non-gamers. No word on what they're going to use in place of "Metroidvania."
Today's edition: 1,127 words, 4.5 minutes.
1 big thing: Apple's Sega ace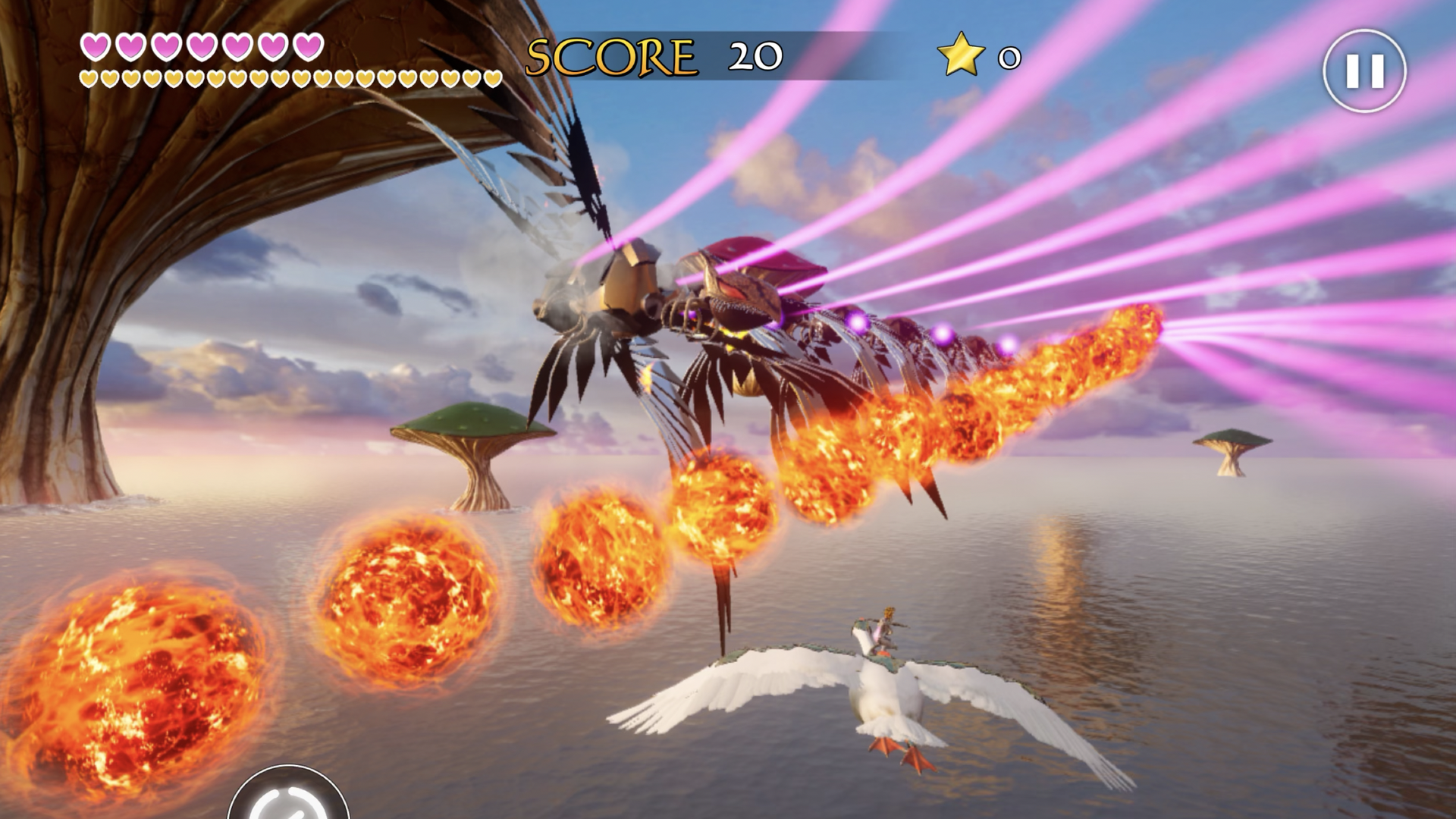 Apple surprise-announced today that one of Japan's most revered game developers, Yu Suzuki, is making his next game for the tech giant's mobile gaming subscription service, Apple Arcade.
Why it matters: Apple is an enigmatic but major player in gaming, with resources to do seemingly whatever it wants and tap some all-star talent in the process.
Apple doesn't make games or dedicated gaming hardware and doesn't report its gaming revenue.
The Wall Street Journal estimates that in 2019, Apple generated $8.5 billion from games in its app store, at least $2 billion more than Sony, Activision, Nintendo and Microsoft earned in that same time period.
Details: The game from Suzuki and his team is called Air Twister and features a princess-warrior who flies through fantastical environments to zap airborne enemies.
It's an arcade-style throwback to Suzuki's earliest works, particularly the mid-'80s shoot-em-up Space Harrier.
It is credited as coming from YS-Net, Suzuki's independent development company.
Suzuki is an industry pioneer and Hall of Famer. From the mid-1980s on, he oversaw the development of dozens of acclaimed games, including After Burner, Virtua Fighter and Shenmue, all for iconic Japanese publisher Sega during its rivalry with Nintendo.
He left his full-time role at Sega in 2011 and raised over $6 million over Kickstarter to release 2019's Shenmue III, but he had not revealed a new project since then.
What they're saying: "When I went to the Apple headquarters, we had a talk — and we actually had a really good talk about what if I was to do a really straight-forward game you want to play over and over again, like old-school arcades," Suzuki told Axios through an interpreter during a video call today.
He declined to elaborate on whether he set up the meeting or if Apple approached him.
But Apple's openness to do business was clear. Another developer on the call, who was showcasing an Apple Arcade-exclusive sequel to the long-running Cooking Mama series, told Axios that the project started with the plan to make something for the subscription service, with the game idea following.
Between the lines: Apple keeps quiet about how it builds its game business, but it's clearly finding a way to tie its Arcade service to some game creators and brands who have name recognition with hardcore console players.
One of Apple Arcade's most acclaimed releases, 2021's Fantasian, was made by a team led by Final Fantasy architect Hironobu Sakaguchi.
Last September, Apple Arcade launched a game from Konami's classic but recently neglected Castlevania franchise.
Yes, but we can only guess how well this is working for Apple.
The company doesn't share Apple Arcade subscription stats.
What's next: Air Twister is set for release on June 24.
And even before that, another classic Japanese series is en route: A new Frogger will be released on Arcade later this week.
2. Activision lawsuit dropped
The parents of Kerri Moynihan have asked a California court to dismiss their lawsuit against Activision Blizzard over the death of their daughter, according to a recent court filing.
Driving the news: Paul and Janet Moynihan made their request, which hadn't been widely reported, on May 6.
The request calls for the "entire action" to be dismissed "with prejudice," meaning it could not be filed again.
The family's lawyer and an Activision rep both declined to comment to Axios about the dismissal.
Context: The Moynihans sued Activision in March, alleging workplace sexual harassment was a "significant factor" leading to the death of their daughter, a 32-year-old finance manager, at a company retreat.
The parents had criticized Activision and the Anaheim (California) Police Department for their investigations into their daughter's death, which a county coroner had determined to be a suicide, according to a Washington Post summary of the suit.
Kerri Moynihan's death had first been referenced, without use of her name, in the state of California's sweeping July 2021 discrimination and misconduct lawsuit against Activision as an alleged example of the company's problems regarding sexism and sexual misconduct.
Activision had quickly disputed many of the allegations in the California suit, which it continues to fight, and said last summer that Kerri Moynihan's death "has no bearing whatsoever on this case."
If you or someone you know may be considering suicide, contact the National Suicide Prevention Lifeline at 1-800-273-8255 (En Español: 1-888-628-9454; Deaf and Hard of Hearing: dial 711 then 1-800-273-8255) or the Crisis Text Line by texting HOME to 741741.
3. Need to know
💰 The Pokémon Company reported a 59 billion yen ($459 million) operating profit last year, up 115% from the year before, according to an analyst's report on a new Japanese business filing (via Eurogamer).
🤔 Activision Blizzard's big mobile release this week, Diablo Immortal, will not be offered in Belgium and the Netherlands due to those countries' policies against so-called lootboxes, which have run afoul of gambling regulations, GamesIndustry reports.
🚀 Electronic Arts has revealed Star Wars Jedi: Survivor, the long-expected sequel to its 2019 single-player hit Star Wars Jedi: Fallen Order. The new game, helmed by the same team at Respawn behind the original, is slated for a 2023 release.
🐸 The Sims 4 has gotten its own froggy chair, according to Polygon. (You remember the Froggy Chair, right?)
4. Fine print changes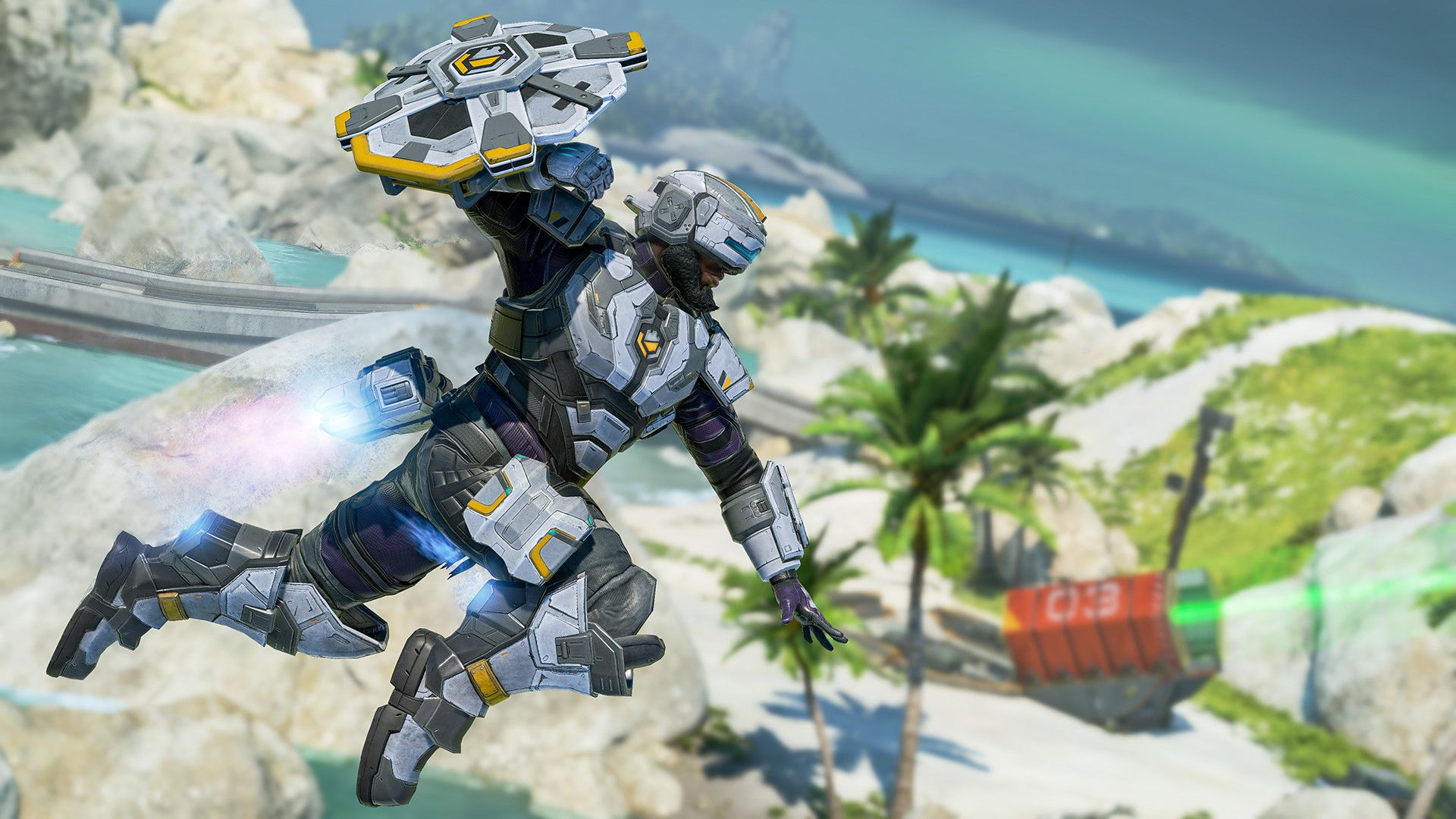 I did it for Activision and Take-Two, and now it's Madden and Sims publisher EA's turn.
I've read through its latest 99-page annual report and spotted some changes from last year's report.
Someone had to make these changes, and I don't want them to feel their work wasn't recognized.
Without further ado:
Maybe EA didn't like all those headlines last year about how it made more than $1.6 billion from its Ultimate Team game systems. It skipped providing a new estimate in this year's filing.
Apex Legends on the rise: Numerous mentions in last year's report of FIFA Ultimate Team driving boatloads of revenue for EA are now coupled with mentions of ongoing profits from battle-royale game Apex Legends. The company used to call Apex "our first free-to-play console game," but this year called it "one of the most successful ongoing franchises in our industry."
Competition update: EA's listing of competitors no longer includes Zynga (probably because Take-Two bought them) but adds Netease. In a section about deep-pocketed tech competitors such as Amazon and Facebook/Meta, it adds Netflix.
New risks: EA has added climate change as a risk to its business and beefed up a section about cybersecurity to note the chance of "state-sponsored" attacks.
My favorite change of wording: Right from the start of last year's report, EA boasted that it made games that can be "played and watched" on consoles, PCs, phones and tablets.
In this year's version, it has struck those verbs more than half a dozen times, replacing them with lines stating that its games are "experienced" on such devices.
🎁 Like the newsletter? Refer Axios Gaming to your friends to spread the word, and get free stuff in the process. Follow the link here to begin.
🐦 Find me on Twitter: @stephentotilo.
A kid on our plane home this weekend said his favorite Sonic was Sonic.exe. Google that at your own peril.