Japanese gaming giant Konami at a crossroads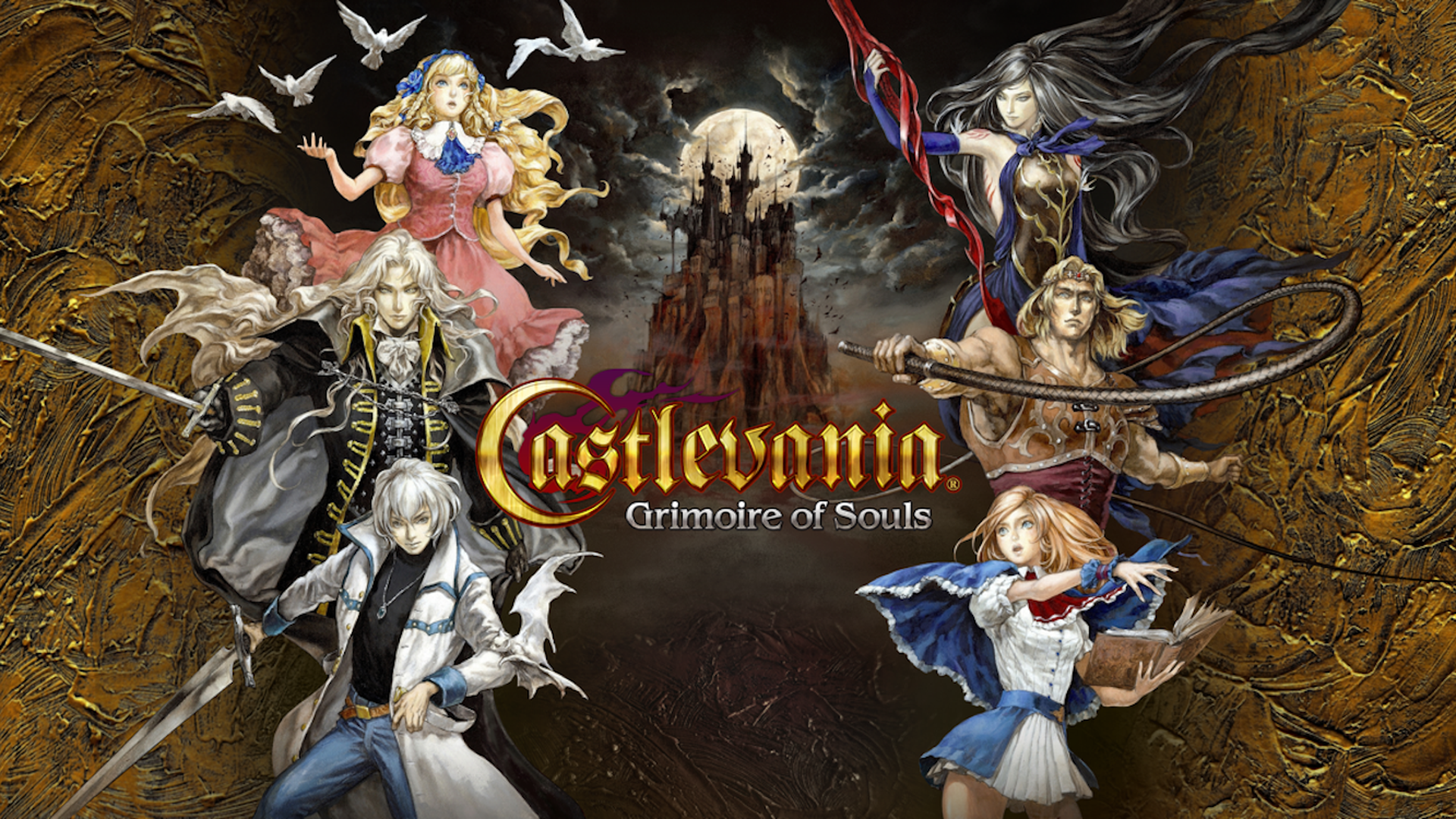 Some unusual new game releases from Konami highlight the strange state of one of gaming's most legendary companies.
Why it matters: Konami was once as revered as Capcom, Sega, Square, Nintendo and other Japanese game-makers, but it has drifted into other businesses and lost the confidence of many players, particularly in the West, who are no longer quite clear what it stands for.
Driving the news: A pair of new releases (and perhaps a third heavily rumored one) are putting Konami back in the spotlight.
There's "Castlevania: Grimoire of Souls," a mobile spinoff to the 35-year-old vampire-hunting action game series. It was soft-launched for mobile in 2019, discontinued in 2020 and now is back, retooled with 4K graphics and added characters, for Apple's gaming subscription service, Apple Arcade.
There's next week's "eFootball," the renamed "Pro Evolution Soccer" series that lost its category lead to EA's "FIFA" years ago, skipped a full release in 2020, and now will be released incrementally in 2021. Pre-release impressions have been mixed.
There might even be a collection of classic "Castlevania" games coming soon. One has been listed by regional ratings boards but hasn't been announced officially.
That's a lot for a company that was once known for a steady, nearly annual flow of releases in its acclaimed "Metal Gear," "Castlevania" and "Pro Evolution Soccer" series but has drastically slowed down.
There hasn't been a major "Castlevania" since 2014, the year the series' longtime producer, Koji Igarashi, left Konami.
There's been no "Metal Gear" since 2018, not long after the acrimonious split between Konami and franchise lead creator Hideo Koijma, whose post-Konami team released an upgraded and acclaimed version of their newest game, "Death Stranding," today.
What they're saying: "I'm not in a position to comment on the company's business, but in general, it is very challenging to release the main titles of a long-term series on a regular basis," "Grimoire of Souls" director Yota Tsutsumizaki told Axios via a translated email interview.
He said the "Castlevania" series has "taken on many challenges" since 2010's multiplayer spinoff "Harmony of Despair," and he cited "Grimoire of Souls" as an attempt to "keep up with the rapidly changing times."
The new game, which features heroes from throughout the series' past, adopts many traits of standard mobile games, including shorter levels and a focus on character collection and constantly upgrading powers and weapons.
Tsutsumizaki noted that "Mr. Igarashi's retirement from Konami is not related to the prolonged interval between series releases."
The big picture: Konami may not be producing the types of games it did before, but it remains a profitable enterprise.
The company reported an operating profit of ¥36.6 billion ($332 million) for the 12 months ended March 31, 2021.
Its gaming division was the only one that grew over the previous year, while its arcade and fitness club divisions have shrunk.
Its successful gaming group focuses heavily on mobile games and titles released primarily for the Japanese market.
What's next: Tsutsumizaki's previous project was 2018's "Metal Gear Survive," which compelled us to ask if that series' hero, Solid Snake, might show up "Grimoire of Souls."
"In many of Konami's s titles, skins of popular characters have appeared in other titles," he said. "Solid Snake is something we might consider if we get user feedback!"
His answer about if and when Konami might make a new "Castlevania" was similar: "I think it depends on what our users say."
Go deeper