Axios Gaming
May 04, 2022
It's Wednesday. I'm Stephen.
Lots to get into today, including the first part of my interview with former Nintendo of America president Reggie Fils-Aimé. More to come from that down the line.
Today's edition: 1,285 words, 5 minutes.
1 big thing: Nintendo legend's unique path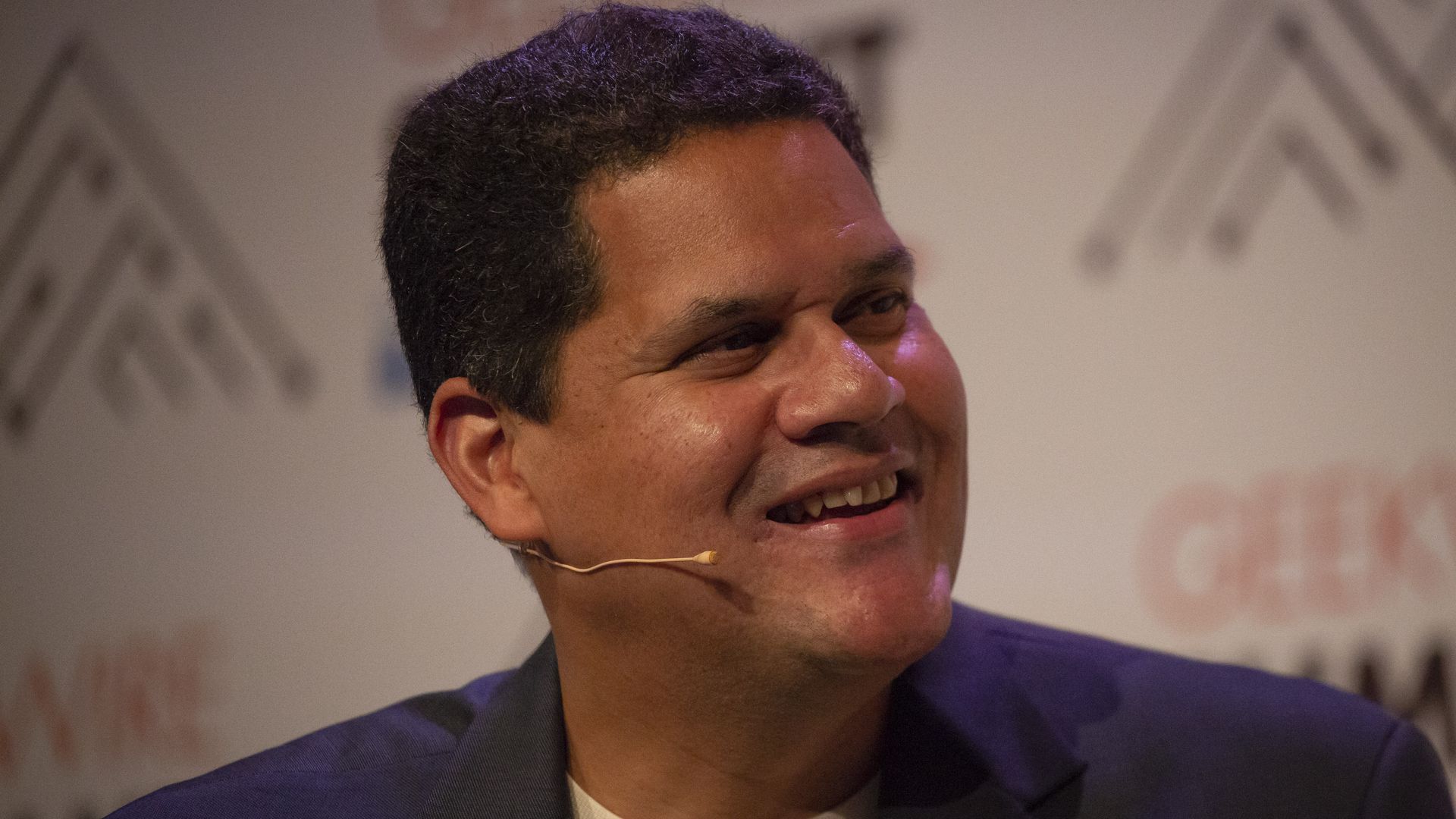 Former Nintendo of America president Reggie Fils-Aimé urges people like him who feel like outsiders to the organizations they join to see "advantage to your uniqueness."
Driving the news: The longtime head of Nintendo's business in the Americas is opening up this week in interviews with Axios and others, as he promotes a business memoir, "Disrupting the Game," that focuses on lessons from his 16-year run at Nintendo.
From 2003-19, through the launches of the Wii and Switch, Fils-Aimé became the most prominent non-Japanese leader at the house of Mario and a celebrity to millions of gamers.
What they're saying: "I celebrate that I am a Black man that had success not only in the video game industry, which is not dominated by Black men, but that I succeeded at Nintendo as a Black American," Fils-Aimé said.
The executive rarely made reference to race during his run at the company but knows he stood out in a field in which the people running game companies are either Japanese or white.
"The reason I was able to be successful is that I brought my whole self to the role," Fils-Aimé said. "I advocated strongly for what I believed in, and I leveraged my personal experiences in life and in business to push points of view. And, fortunately for me, those points of view not only were more often adopted than not, but more often than not they worked in the marketplace."
Fils-Aimé noted that for diverse workers to succeed, it's essential that leaders create a culture that makes people who are different feel valued.
Fils-Aimé bonded with Satoru Iwata, the late president of Nintendo who, he writes, saw himself as an outsider to Nintendo, in his own way.
Both men joined the company deep into their careers and were newcomers compared to the lifers around them.
Among Fils-Aimé and his team's achievements, aside from blockbuster launches, was better representation in the company's games.
"We pushed for all levels of diversity," he said, referring to the American team's communications with Nintendo developers in Japan.
Fils-Aimé remembers his team pushing for more hairstyles associated with people of color for the avatar-like Miis on the Wii, for same-sex relationships in a sword-and-sorcery Fire Emblem game.
"It was a constant push to drive, an acknowledgment that in games where you had human representation, we needed to have much more diversity and enable the player to make choices that they felt they should be able to make."
He described the process as "an education" and is proud of the results.
2. NYC funds sue Activision, Kotick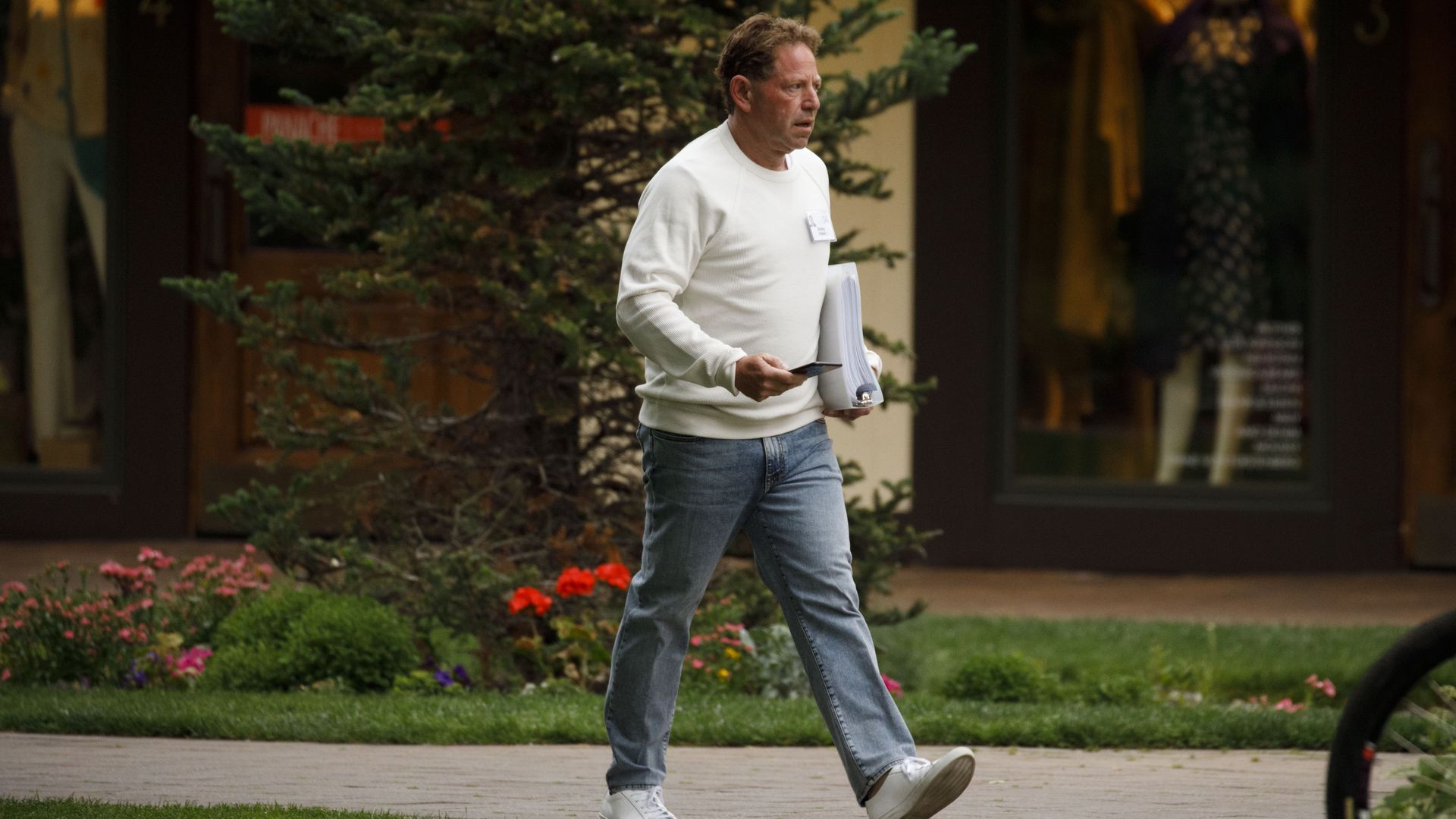 Activision CEO Bobby Kotick rushed to secure a takeover bid from Microsoft to escape liability for misconduct at the company, a new lawsuit from New York City officials alleges.
Driving the news: The suit was filed in Delaware on April 26 by New York City Employees' Retirement System and pension funds for the city's teachers, police and firefighters. The groups own Activision stock and believe actions by the gaming giant's management hurt the company's value.
The office of NYC's comptroller shared a public version of the suit with Axios on May 3.
The details: The lawsuit is an action in Delaware's Court of Chancery (technically a "220 complaint") that allows stockholders to press companies to open their books and potentially expose wrongdoing.
New York City wants access to Activison's books as a basis to sue Kotick and board members for allegedly costing the company value. It expresses frustration that Kotick, already under fire, headed up rapid negotiations in late 2021 to sell the company to Microsoft.
What they're saying: "Given Kotick's personal responsibility and liability for Activision's broken workplace, it should have been clear to the Board that he was unfit to negotiate a sale of the Company," the suit says. "But it wasn't."
New York says the Microsoft deal, which is pending regulator approval, allows "Kotick and his fellow directors a means to escape liability for their egregious breaches of fiduciary duty."
It also says Microsoft's $95/share offer undervalues the company, which was trading at close to that before Activision's public scandals began last summer.
"We disagree with the allegations made in this complaint and look forward to presenting our arguments to the court," an Activision rep told Axios.
Go deeper: New York City sues Activision, targeting CEO Bobby Kotick
3. Bungie takes abortion stance
Destiny studio Bungie is calling the leaked draft of a Supreme Court ruling that would remove federal protections for abortion rights in the U.S. "a direct attack on human rights."
Why it matters: The studio, based in Washington state, is taking an unambiguous position on a volatile issue.
What they're saying: "Standing up for reproductive choice and liberty is not a difficult decision to make, and Bungie remains dedicated to upholding these values," the company wrote on its website last night.
Bungie also says it will provide "support to all employees affected by this decision."
Details of that support were unclear, but some U.S. corporations, such as Amazon, have pledged to reimburse employees for travel expenses tied to medical procedures not available near them, including abortion.
Between the lines: Most big companies avoid talking about abortion for fear of controversy.
The rare instance of a gaming executive taking a stance — Tripwire Interactive's CEO supporting a Texas restriction on abortion — resulted in him losing his job.
54% of Americans believe Roe v. Wade, the 1973 case legalizing abortion in the U.S., should be upheld, according to a recent Washington Post/ABC News poll.
4. Need to know
🟩 The New York Times said in its quarterly earnings the acquisition of Wordle this year resulted in "an unprecedented tens of millions of new users." How long will that streak last?
💼 Activision Blizzard announced that its Call of Duty Endowment program has reached a milestone of finding "meaningful employment" for 100,000 veterans over the last 12 years.
👻 An update to the Xbox mobile app lets players share game clips, screenshots and achievements in a style similar to Snapchat stories.
🏸 Putting the throw in throwback: Ars Technica reports that flung Joy-Cons by Nintendo Switch Sports players are breaking TVs and monitors, just like they did back in the heyday of the Wii.
5. Worthy of your attention
At TSM and Blitz, staff describes toxic workplace and volatile CEO (Mikhail Klimentov, Launcher)
Since 2009, Dinh has built TSM into one of the premier esports organizations in the world. Competing in a variety of esports and partnering with popular streamers, TSM was labeled by Forbes as the "most valuable" esports organization at an estimated $410 million in 2020. The following year, the company inked a 10-year naming rights deal with the cryptocurrency exchange FTX for $210 million.
However, allegations of workplace abuse have long circulated around the 30-year-old founder. In videos dating back almost a decade, Dinh can be seen yelling at TSM's esports athletes.
6. Dev bets on Raleigh's gaming retail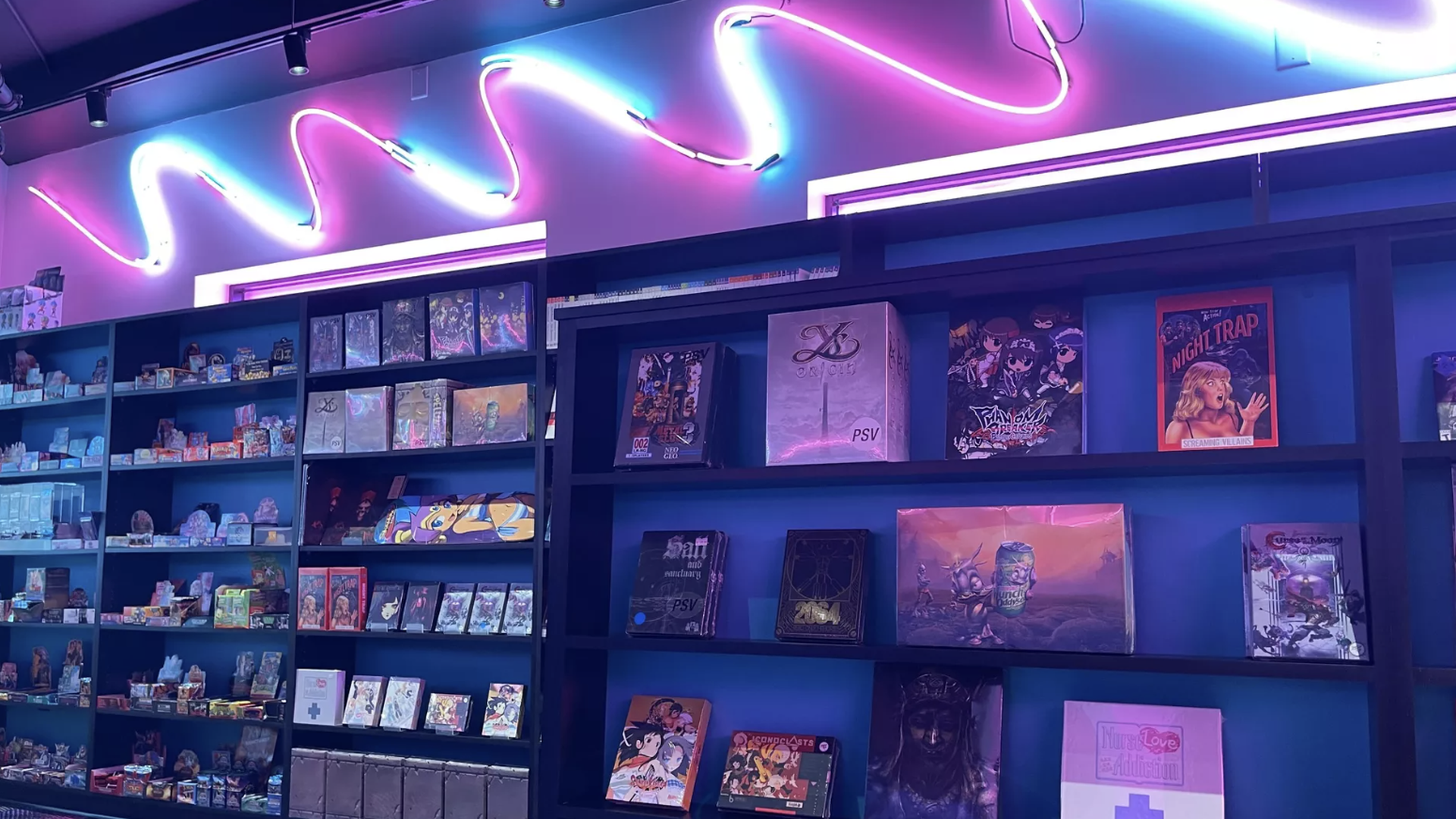 Limited Run Games, a boutique video game developer, has opened its first retail store in Cary, North Carolina, Axios' Zachery Eanes writes in the Axios Raleigh newsletter.
Details: Dripping with 1990s nostalgia and designed as an ode to the movie rental chain Blockbuster, the store will sell video games, books, vinyl records, trading cards and other physical media.
What's happening: Limited Run's co-founder Doug Bogart believes video game discs and retro formats, like Super Nintendo cartridges, will see a vinyl record-like resurgence in the coming years, as consumers yearn for something other than a digital copy.
"Just like vinyl, a lot of people are realizing a physical video game was a cool platform and one that's fun to collect," Bogart told Axios. "There's just a more personal touch to it."
Yes, but: Video game stores have been closing in droves across the country as more people buy games online or just download them from the internet.
🎁 Like the newsletter? Refer Axios Gaming to your friends to spread the word, and get free stuff in the process. Follow the link here to begin.
🐦 Find us on Twitter: @megan_nicolett / @stephentotilo.
My TV remains unbroken.