Axios Gaming
May 02, 2022
Happy Monday. Stephen here to kick off the 52nd week of our newsletter.
Thank you so much to everyone who has subscribed. I'm super excited for the next 52.
Today's edition: 1,240 words, 4.5 minutes.
1 big thing: Tomb Raider steal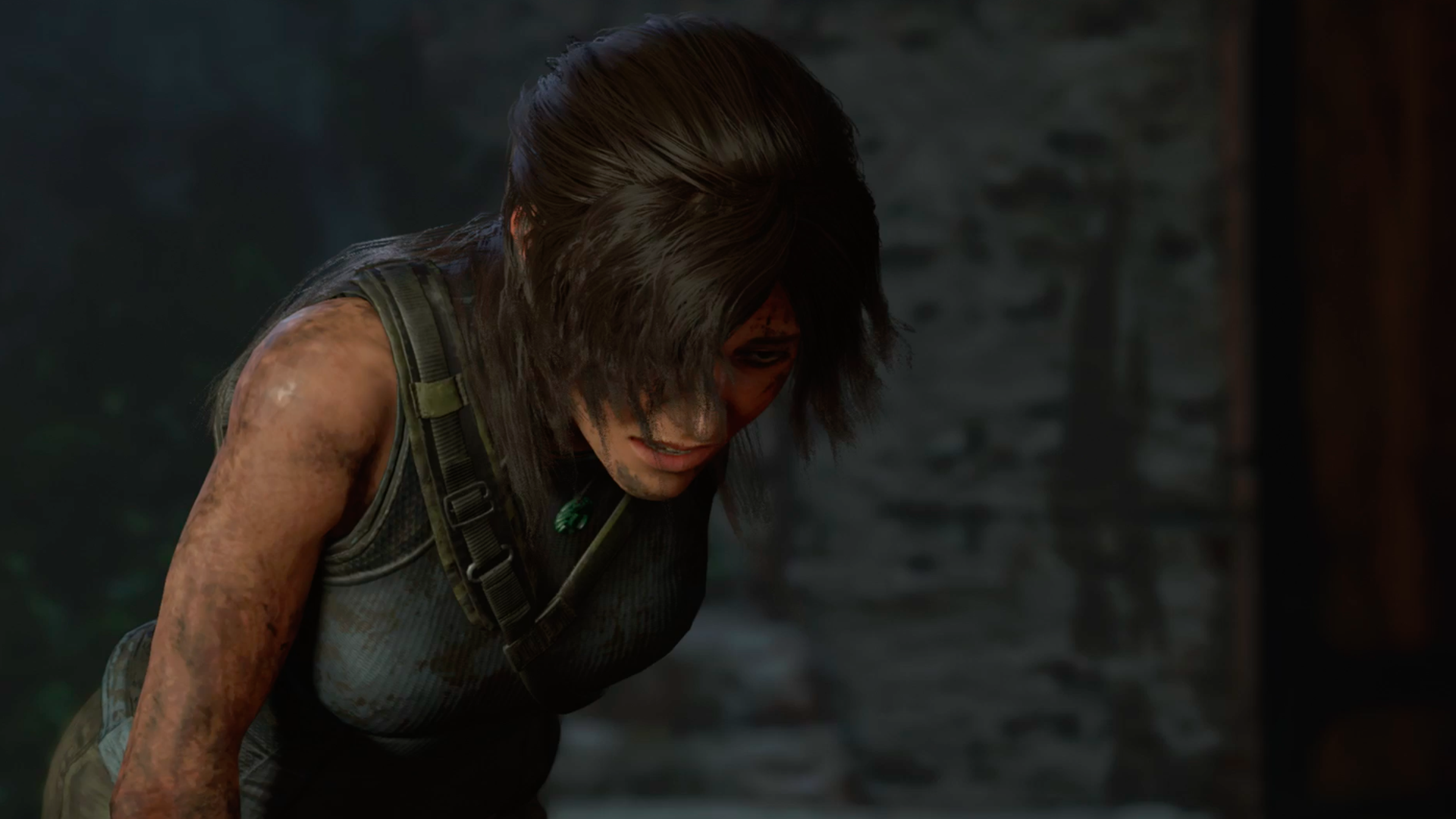 The most shocking thing about the latest big gaming acquisition is the price: just $300 million cash from voracious Swedish holding company The Embracer Group to buy three big Western studios and top intellectual property — including Tomb Raider — from Japanese giant Square Enix.
Why it matters: Big sale prices for game companies these days largely point to where the industry is expected to boom, but the small price tag here is more of a head-scratcher.
Sony nabbing Bungie for $3.6 billion is a bet on the future of live-service games, which the Destiny studio excels at.
Microsoft dropping $69 billion on Activision Blizzard is a combo play for bulking up its game subscription service and grabbing market share in mobile via AB's King division.
But this? Square Enix wants out of pricy Western game development, and Embracer is embracing a holding company model that entrusts management to a growing constellation of developer and publishing groups.
Be smart: The deal price is low but will cost Embracer more than that cash. The company also announced new debt funding and a loan extension worth $1 billion "to finance our current M&A pipeline, including today's transaction."
The seller: Square Enix is best known for its Japanese-born mega-hits in the Final Fantasy franchise. Its management hasn't held back from saying its Western-made games have underperformed.
Crystal Dynamics' most recent game, Marvel's Avengers, was a poorly reviewed boondoggle that analyst David Gibson estimates resulted in losses of $200 million.
Eidos Montréal's Guardians of the Galaxy, released last fall to wide acclaim, "undershot" Square's expectations.
Square Enix said today that the three studios generated nearly $200 million in revenue in 2021, but less than $8 million combined operating income.
The buyer: The Embracer Group is a holding company that bought 22 gaming companies last year, according to Drake Star.
It owns Gearbox, 3D Realms, Saber Interactive, THQ Nordic, board game maker Asmodee and comics publisher Dark Horse.
The new deal will add Crystal Dynamics, Eidos-Montréal, Square Enix Montréal, some 900 developers at those studios, and top intellectual property including Tomb Raider, Thief and Deus Ex to the portfolio.
Square Enix Montréal will release mobile games this year, but the other two acquired studios aren't expected to release their next big games for at least two years.
Some past game deals of note (dollars not adjusted for inflation):
2009: Square Enix buys Eidos (including Tomb Raider series and Crystal Dynamics) for $121 million
2021: Embracer buys Borderlands development studio Gearbox for $1.3 billion
2. Activision advises no vote on harassment report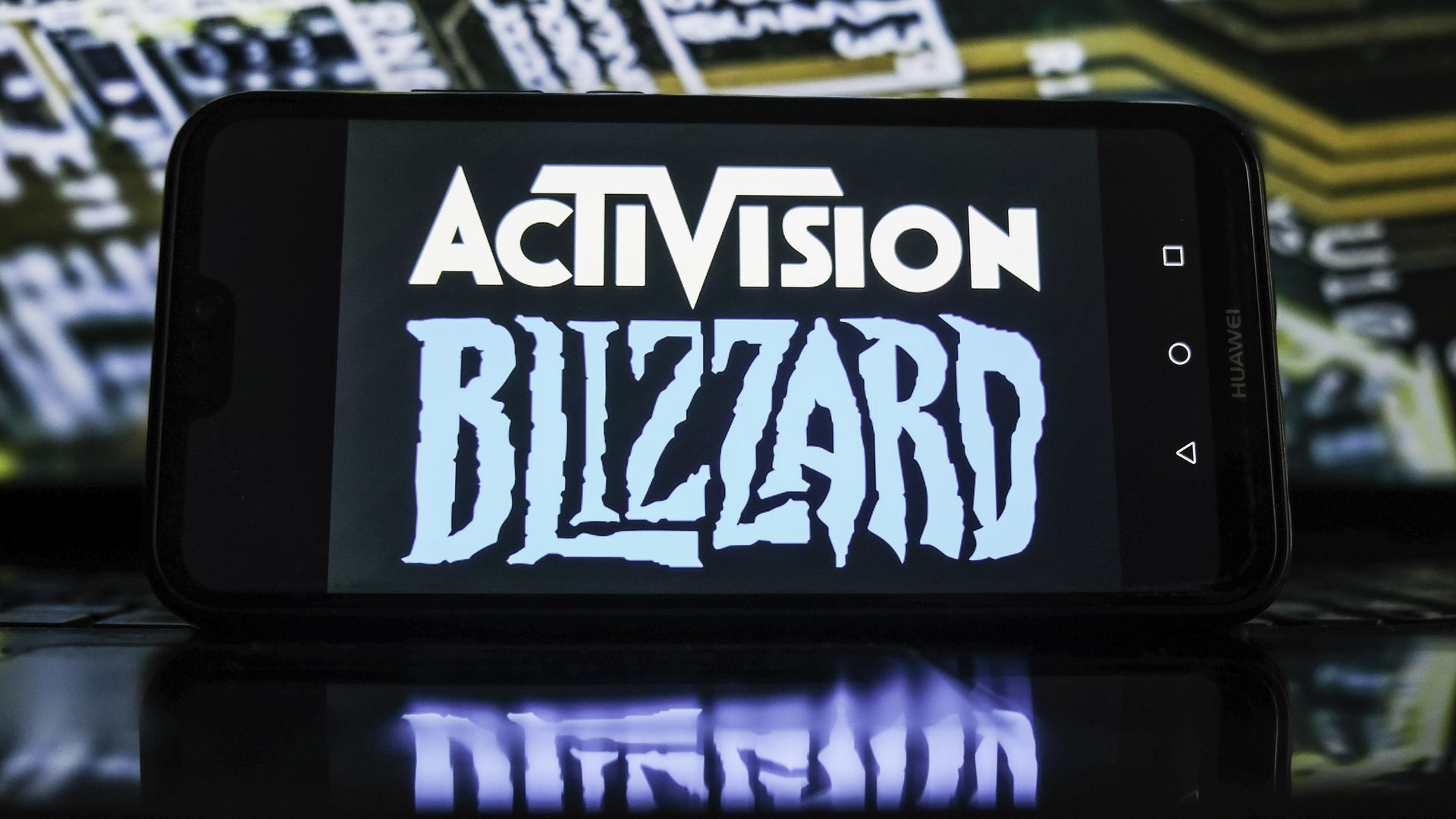 Activision is recommending that its shareholders vote against a proposal from New York state that the company issue an annual report about abuse, harassment and discrimination in its workplace.
Why it matters: The proposal, first made in February, is a push for transparency about the wrongs at a scandal-racked company.
New York's proposed report would include:
The "total number of pending sexual abuse, harassment or discrimination complaints the company is seeking to resolve."
The amount of money Activision spent settling misconduct claims in the past three years.
The number of pending misconduct complaints facing the company.
What they're saying: "The Board believes that, rather than diverting energy and resources toward creating yet another report, we should continue to directly respond to employee concerns," the company noted in a filing on Friday evening.
It said some data, even when presented in aggregate, could violate employees' privacy or, if held back, could lead to inaccurate reports.
Between the lines: New York is pushing for similar reports from Tesla and Starbucks.
What's next: The vote on the proposal is scheduled for Activision's annual meeting on June 21.
More from Activision's filing:
Activision CEO Bobby Kotick, who took a huge pay cut and swore off any bonuses last year in the way of the company's scandals, still had a lucrative year. Stock that was awarded to him over the years vested in 2021 at the value of $295 million. (He has the potential to own $500 million worth of stock if the Microsoft deal goes through.)
3. You ask, we answer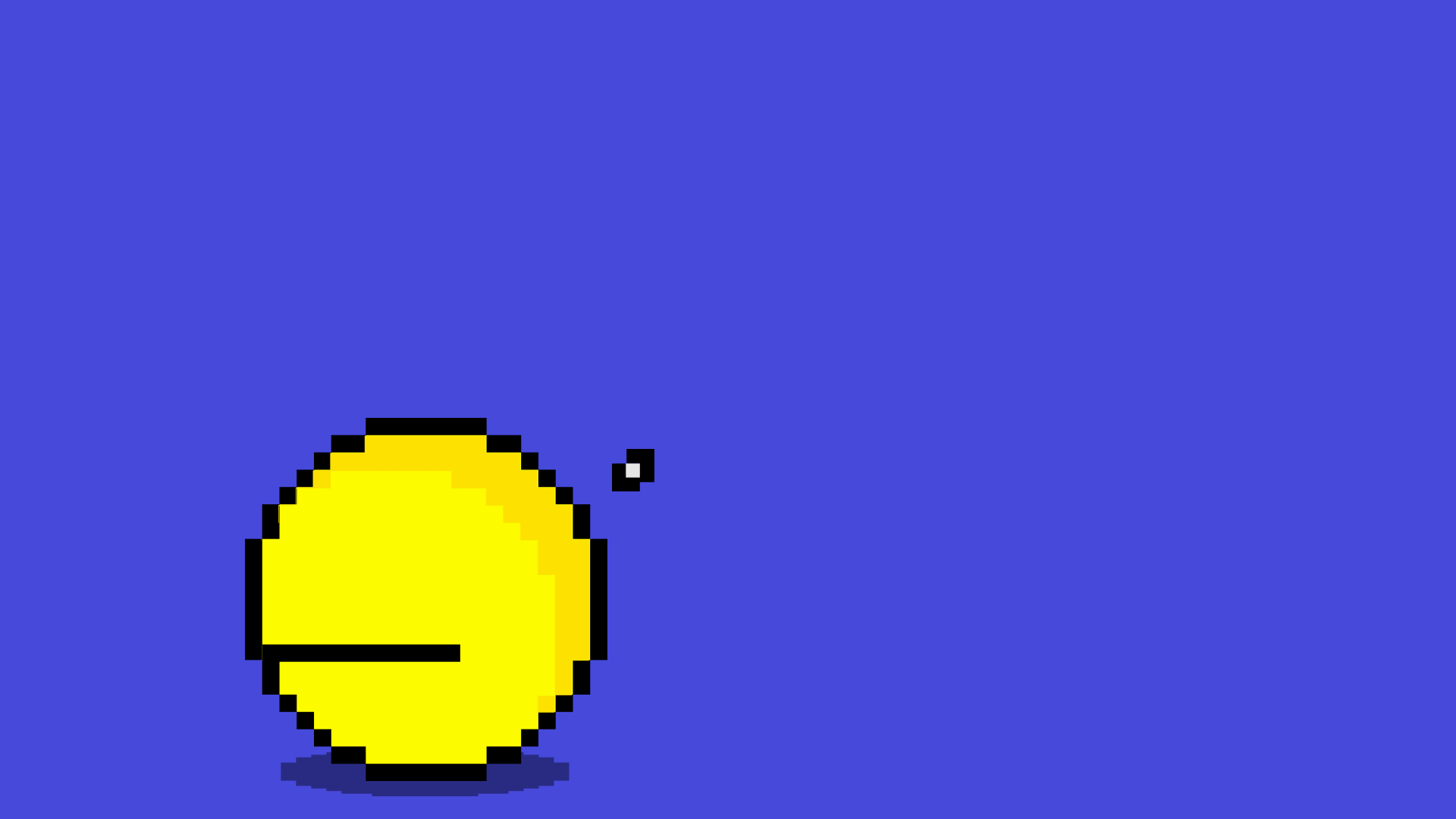 Weekly Q&A time. We got a lot of new questions last week. Keep them coming by replying to this email.
Q: As a new parent, I haven't been able to play pretty much any games since my child was born. Will there ever be a time when I get to play games again? And how do other parents work games (not the type of games they share with their kids) into their parenting life?
A: I've only been a parent for five years but can assure you that your gaming time will never be what it used to be.
In the early going, when frequent interruptions are likely, don't risk playing games you can't pause.
As your child ages and sleeps longer, you'll get more of your nights back, which should allow for — gasp — an hour or more to play at a time.
4. Need to know
💰 Warren Buffett has been buying Activision stock, with him betting that the company's sale to Microsoft will be approved. His company's share of the gaming giant has increased to 9.5%.
🤔 Nintendo's Switch shipments may be lowered 10% from fiscal 2021 to 20 million units due to supply chain issues, according to Nikkei, ahead of the company's full-year report next week.
🇷🇺 Top esports team Virtus Pro was disqualified from a weekend Dota 2 tournament after one of its Russian players drew a Z — a letter signifying support for Russia's invasion of Ukraine — on the game's map. The player said it was an accident, but he was dropped from the team.
5. Worthy of your attention
Tasting Coca-Cola's first "gamer" flavor— and the history of game-and-soda tie-ins [Sam Machkovech, Ars Technica]
I eventually drank the rest of the single can I received, and it arguably got better a few days later without carbonation—revealing more raspberry flavor. But unlike Starlight, or even standard grocery aisle variants like vanilla and cherry, Byte's mix of new flavors loudly punts Coke's recognizable nutmeg base. It may still be there, buried beneath this drink's lab-generated berry formulation, but the recognizable Coke core is virtually nonexistent in this drink.
6. Activision's edits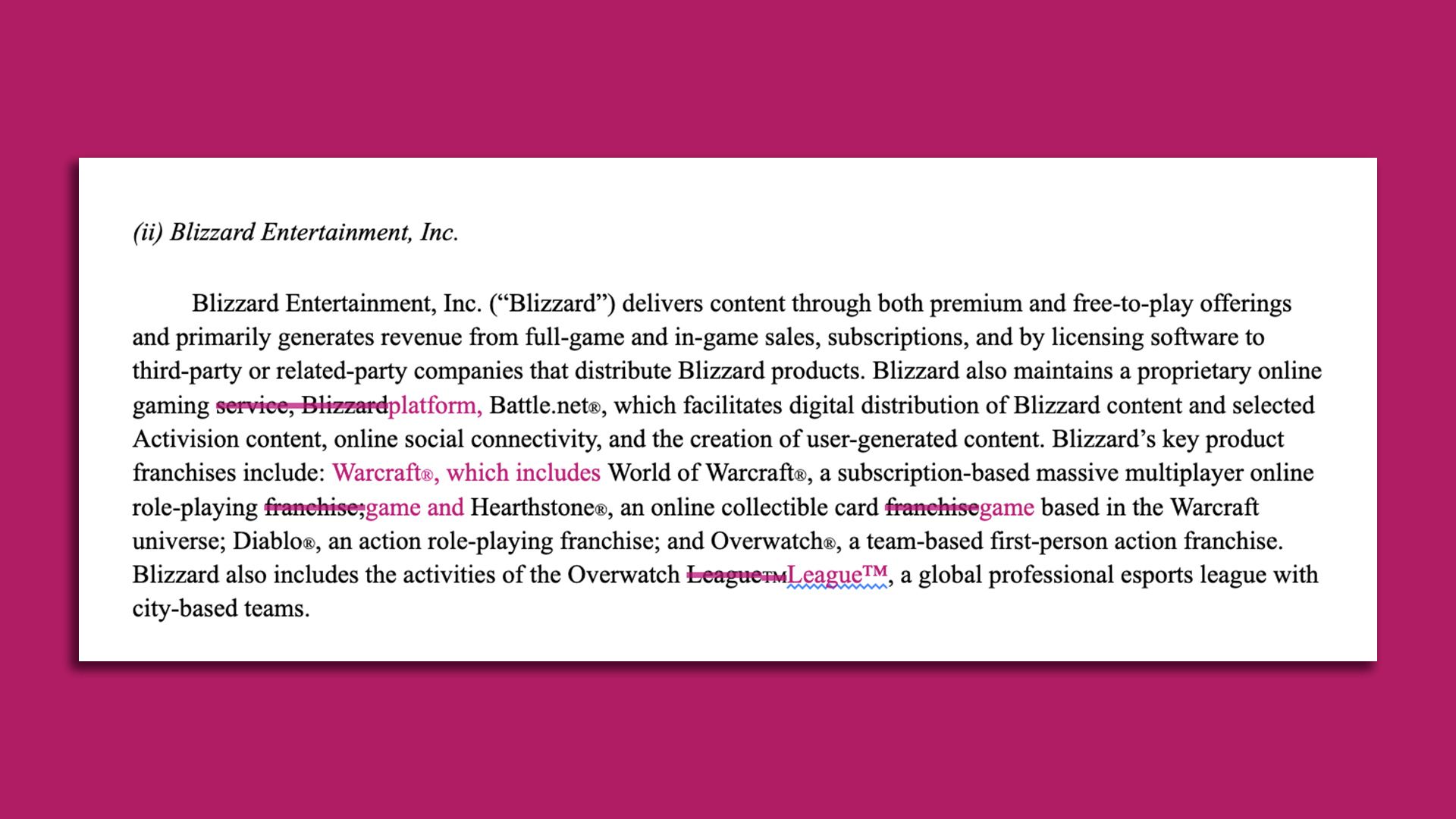 One more Activision item in an admittedly Activision-heavy day: a look at some of the changes between the company's 2021 annual report from earlier this year and the 2020 edition.
Why this matters: This one is admittedly more for kicks, to see how the company changed describing itself across two documents that are loaded with copy-and-pasted tech.
Someone out there had to make those changes, and to that person, I say: I see you.
There's a shift toward framing Warcraft as one of Blizzard's key franchises, not World of Warcraft, the spinoff that long ago became Warcraft's main offering.
The shift back makes sense given a more expansive Warcraft push. Blizzard is revealing a new Warcraft mobile game tomorrow.
There's the deletion of the word "Nintendo" in sections about who Activision makes games for and who manufactures them. (A list of "partners" that includes Apple, Facebook, Google, Sony and Microsoft loses "Nintendo," for example.)
Odd, because Activision Blizzard released games on Switch last year.
My favorite tiny change, in a paragraph about moments when game companies left hidden content in games that resulted in retailers "removing these games from their stores." That last word used to be "shelves." Good edit, annual report writer.
🎁 Like the newsletter? Refer Axios Gaming to your friends to spread the word, and get free stuff in the process. Follow the link here to begin.
🐦 Find us on Twitter: @megan_nicolett / @stephentotilo.
Guess my cat loves licking my Xbox controller because of its gamer flavor.