Welcome back to our quarterly newsletter, Axios Future Trends, where the Axios subject-matter experts bring you this exclusive look ahead. I'd love to hear what you think: mike@axios.com.
Programming note: This week, we'll be launching the new Axios World newsletter by Dave Lawler. Every Monday and Thursday, Dave will break down the biggest global stories and why they matter — sign up here. 
Here's what we're seeing:
https://www.axios.com/newsletters/axios-future-trends-3f61bd88-ac11-4b4c-a31a-416e24ab1193.html?chunk=0#story0
Politics: Trump smoke or Trump fire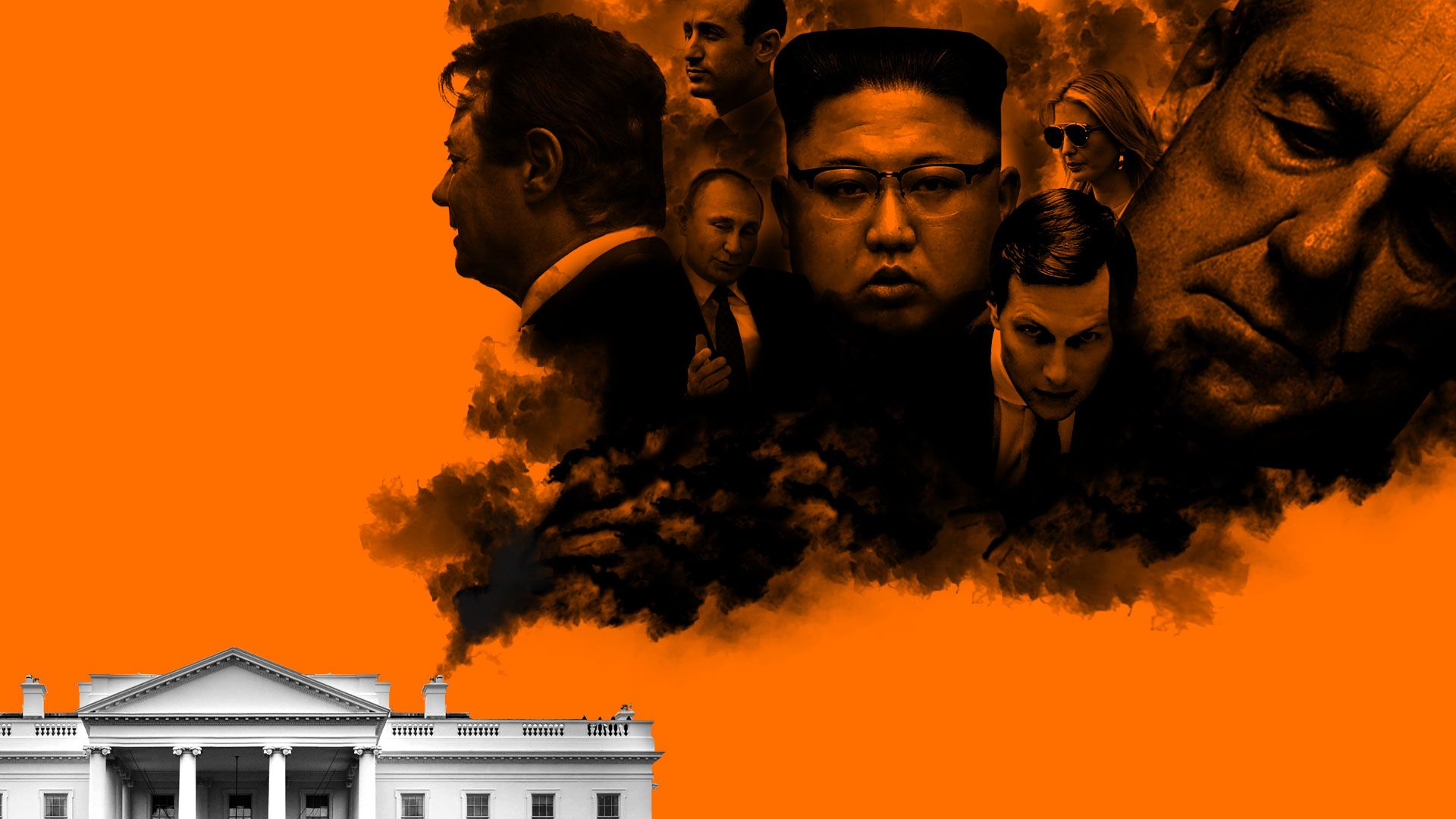 The future of the economy, our national defense and this presidency are all in play in coming months  — and all controlled by actions President Trump is contemplating:
He has threatened trade wars with China, Mexico and Canada. We will soon find out if this is smoke or if he truly starts the fire.
He has threatened war if North Korea doesn't surrender its nuclear ambitions — and just made a like-minded hawk, John Bolton, his national security adviser. We will soon find out if this was negotiating-ploy smoke, or if he would really start the fire. Insiders tell us that if his planned meeting with Kim Jong-un fails, options will be limited.
He has mused about getting rid of Robert Mueller, an action that several Republicans have warned would provoke an abuse of power crisis. We will soon find out if this is letting-off-steam smoke or if we truly spark this fire. 
Trump solo: Some White House aides are alarmed at Trump's belief he can run the show alone, much like he did his real estate empire:
He's threatening to basically run the White House like a small business with a series of compliant VPs.
This, more than the other three, worries departing staffers most because it allows for bad, impulsive things to not just be said but done. 
Be smart: We have hit peak volatility in markets and politics because of Trump's wild mood swings on these three topics.
The volatility is warranted: Trump is more isolated and more self-certain than ever. — Jim VandeHei and Mike Allen
Subscribe free to "Axios AM: Mike's Top 10," our 7-day-a-week day-starter.
https://www.axios.com/newsletters/axios-future-trends-3f61bd88-ac11-4b4c-a31a-416e24ab1193.html?chunk=1#story1
Tech: Regulator response to Techlash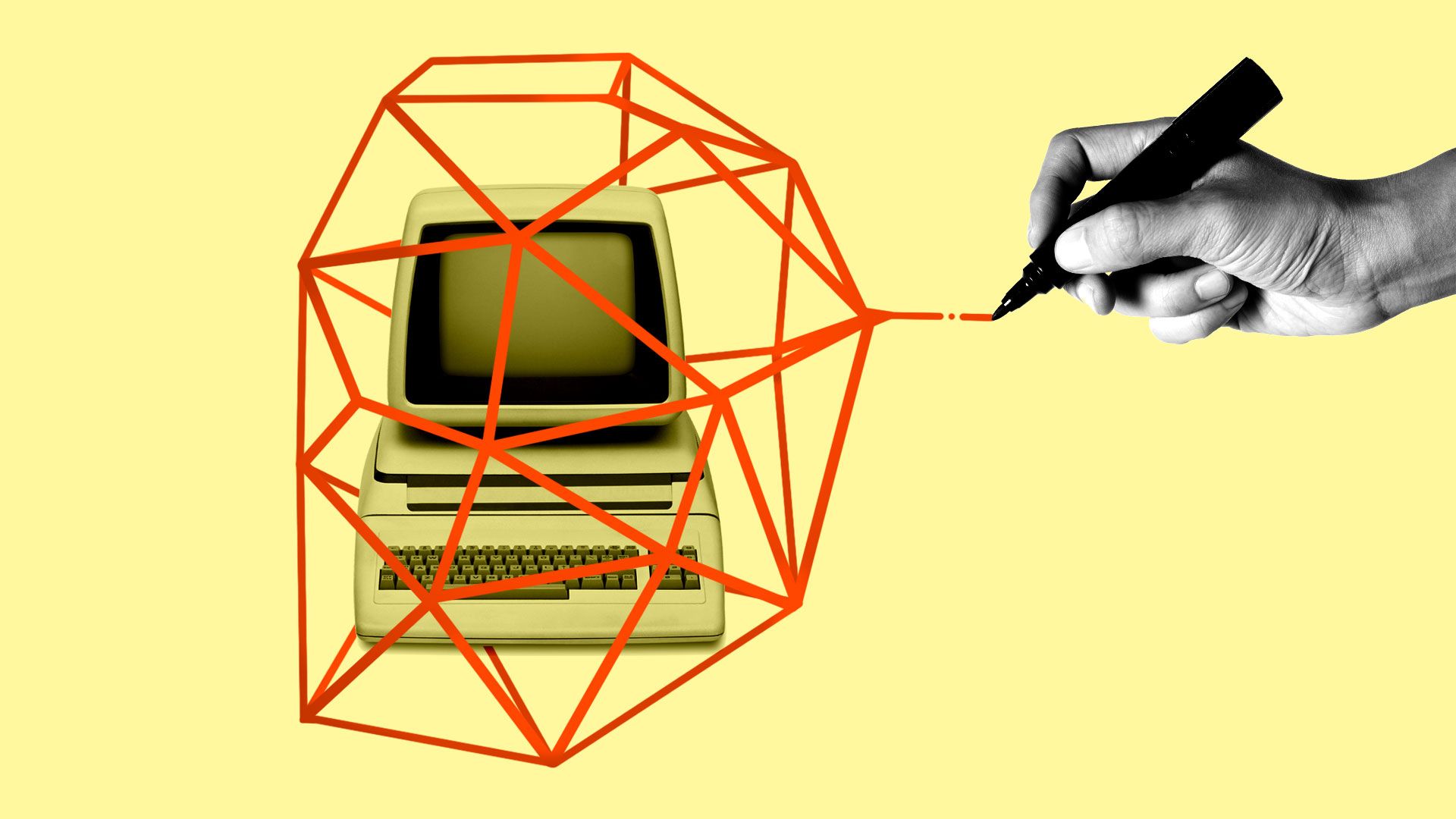 It's an open question whether all the talk of a backlash against Big Tech leads to any meaningful change in how the tech giants operate.
With midterms coming up, there's little chance of new legislation, and historically privacy scandals tend to lead to lots of intense outrage but not systemic change.
Yes, but: The anger is real and, especially if Mark Zuckerberg and other tech leaders perform poorly in coming hearings, there certainly could be a push for legislation, even if it ends up being narrowly tailored. And this is an area of rare bipartisanship, as the tech giants now have critics on both the far right and far left.
Worth noting: It's not just Congress with the power to do something.
Key states could pass laws that would likely become the norm nationwide, just because it is too hard to adjust for 50 different legal regimes.
Federal agencies could weigh in. The FTC is already conducting a non-public look into whether Facebook violated a consent decree.
Europe's sweeping new privacy law (GDPR) could start to be seen as a template of sorts for future U.S. privacy laws. Global companies will already have to comply starting in May. — Ina Fried
Sign up for the daily Axios tech newsletter Login here.
https://www.axios.com/newsletters/axios-future-trends-3f61bd88-ac11-4b4c-a31a-416e24ab1193.html?chunk=2#story2
Health: The driving force of fear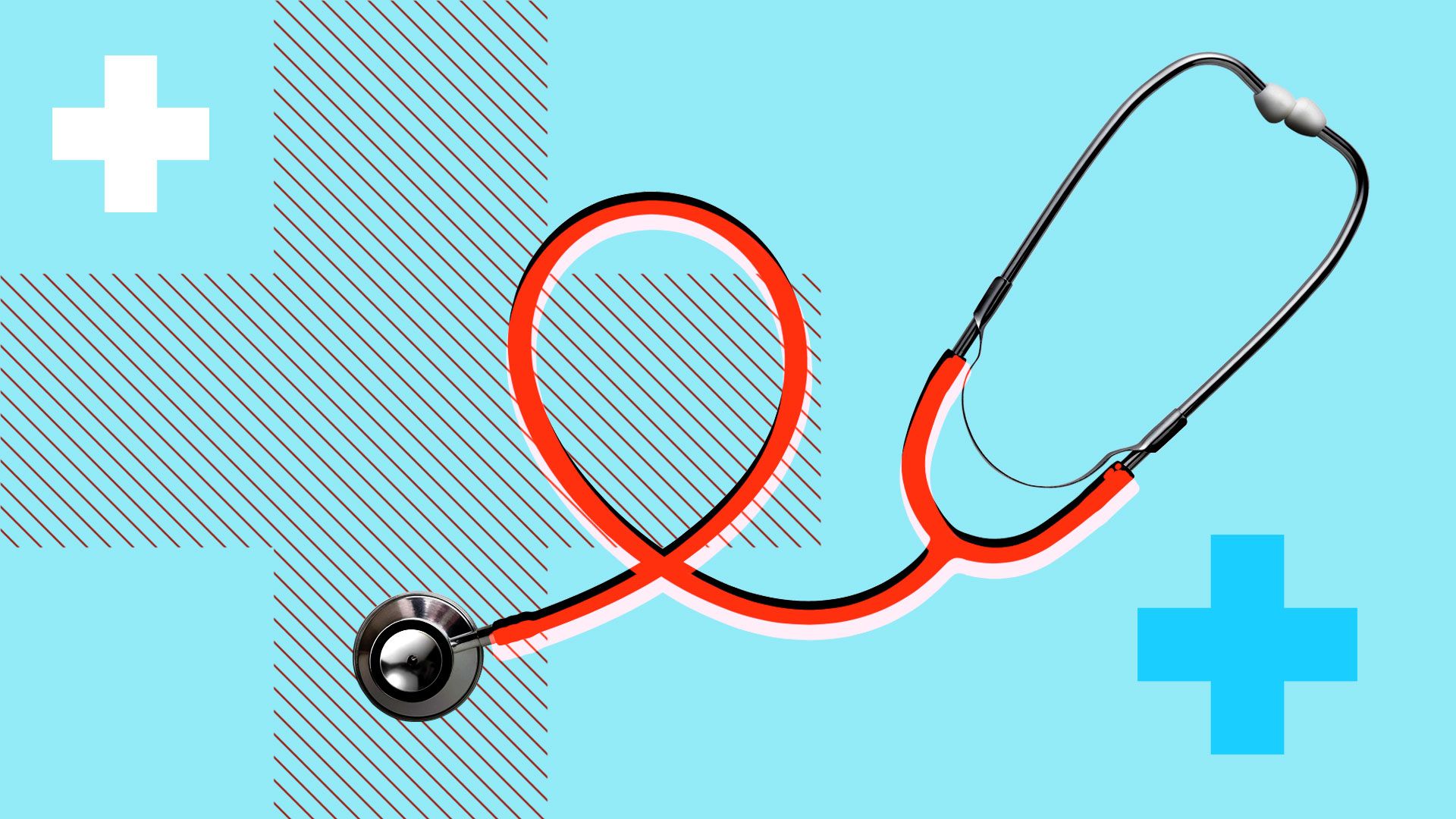 Insurers are afraid of a deteriorating market for individual coverage, fueled by the repeal of the Affordable Care Act's individual mandate as well as regulatory changes from the Trump administration.
Over the course of the spring, they'll be deciding whether it makes sense to simply quit offering ACA coverage in some parts of the country. Rural areas will likely be the first to see insurers leave.
Pharma fears Washington after a couple of surprising defeats on Capitol Hill have shown the industry may not be as bulletproof as it seems.
The Trump administration is eager to show progress on drug prices, and its early efforts have largely steered clear of drug companies themselves. But Health and Human Services secretary Alex Azar is open to reining in some of the industry's patent tricks — a move that could cost drugmakers billions of dollars.
Everyone fears Amazon. Just the possibility that it might enter the pharmacy business has accelerated a trend of health care mega-mergers, as the old guard looks to lock in as much market power as it can.
And the public fears the cost of health care. That's part of the reason the industry, which profits from those costs, is right to worry about what's ahead. — Sam Baker
Sign up for Sam's daily Vitals newsletter here.
https://www.axios.com/newsletters/axios-future-trends-3f61bd88-ac11-4b4c-a31a-416e24ab1193.html?chunk=3#story3
World: The year of the strongman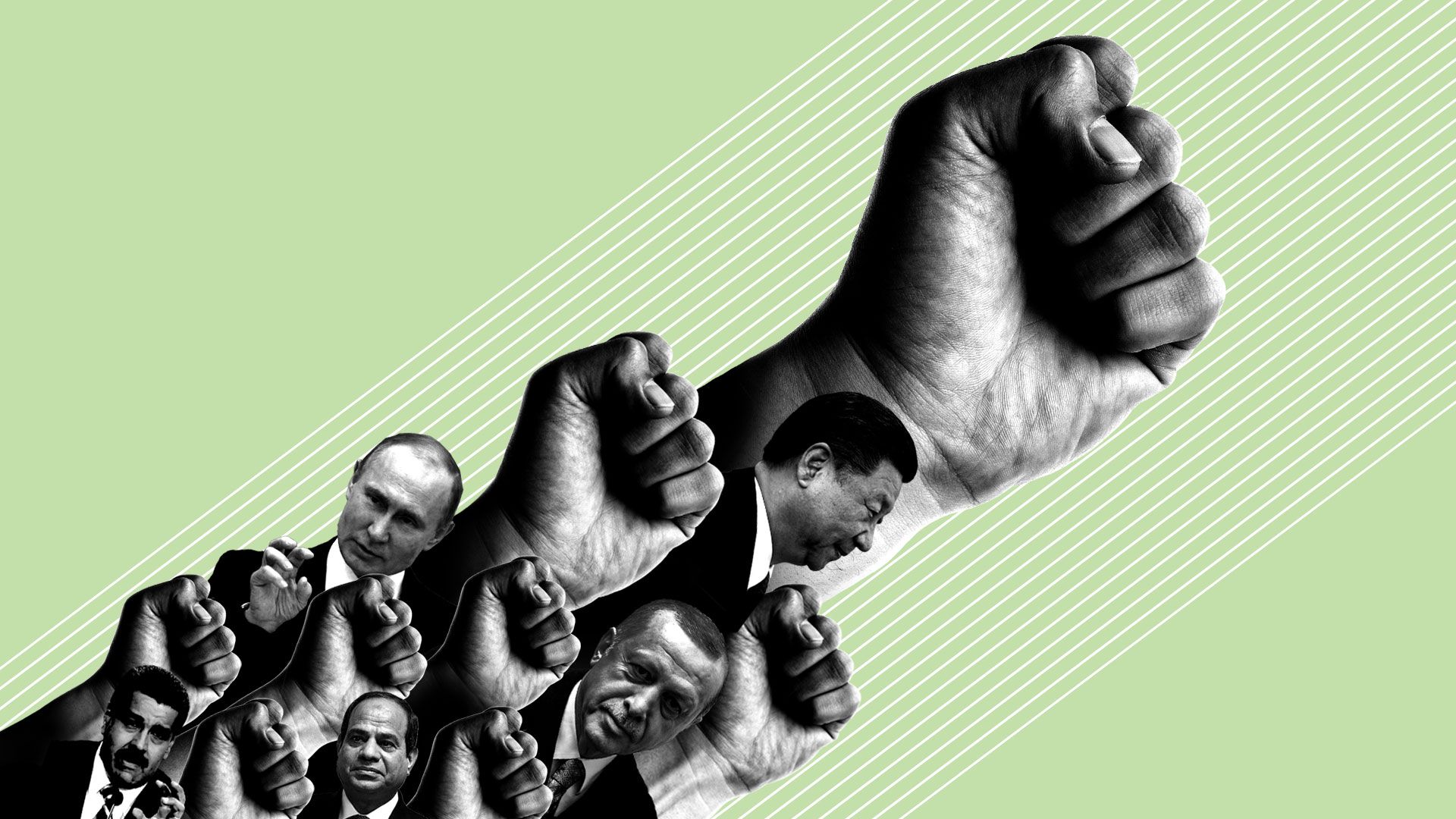 So far in 2018... Russia's Vladimir Putin and Egypt's Abdul Fattah al-Sisi extended their presidencies through sham elections, China scrapped term limits to allow Xi Jinping to rule indefinitely, and Turkey's Recep Tayyip Erdogan bolstered his popularity with a military offensive in Syria. Even Nicolas Maduro, despite a crippling financial crisis, has maintained his grip on power in Venezuela.
The big question: Will that luck run out?
Russia: Putin's new term begins with outrage at home over a shopping mall fire, and a showdown with the West abroad.
Egypt: Sisi's popularity isn't as rock solid as it once was, and Egypt is facing real security and economic challenges.
China: He's been on a roll, but two thorns remain in Xi's side: Kim Jong-un, and the prospect of a trade war with the U.S.
Turkey: Erdogan must contend with polarized politics, and a potential insurgency or confrontation with the West in Syria.
Venezuela: Maduro isn't too worried about losing rigged elections this spring, but he does seem concerned about dissent in the military.
The bottom line: All strongmen aren't created equal — Maduro, for example, is on far less stable footing than Xi — but all five of these leaders have managed to systematically remove checks on their power. Despite the challenges they're facing, the year of the strongman looks likely to continue. — Dave Lawler
Sign up for our new World newsletter by clicking here.
https://www.axios.com/newsletters/axios-future-trends-3f61bd88-ac11-4b4c-a31a-416e24ab1193.html?chunk=4#story4
China: Xi's vision for reform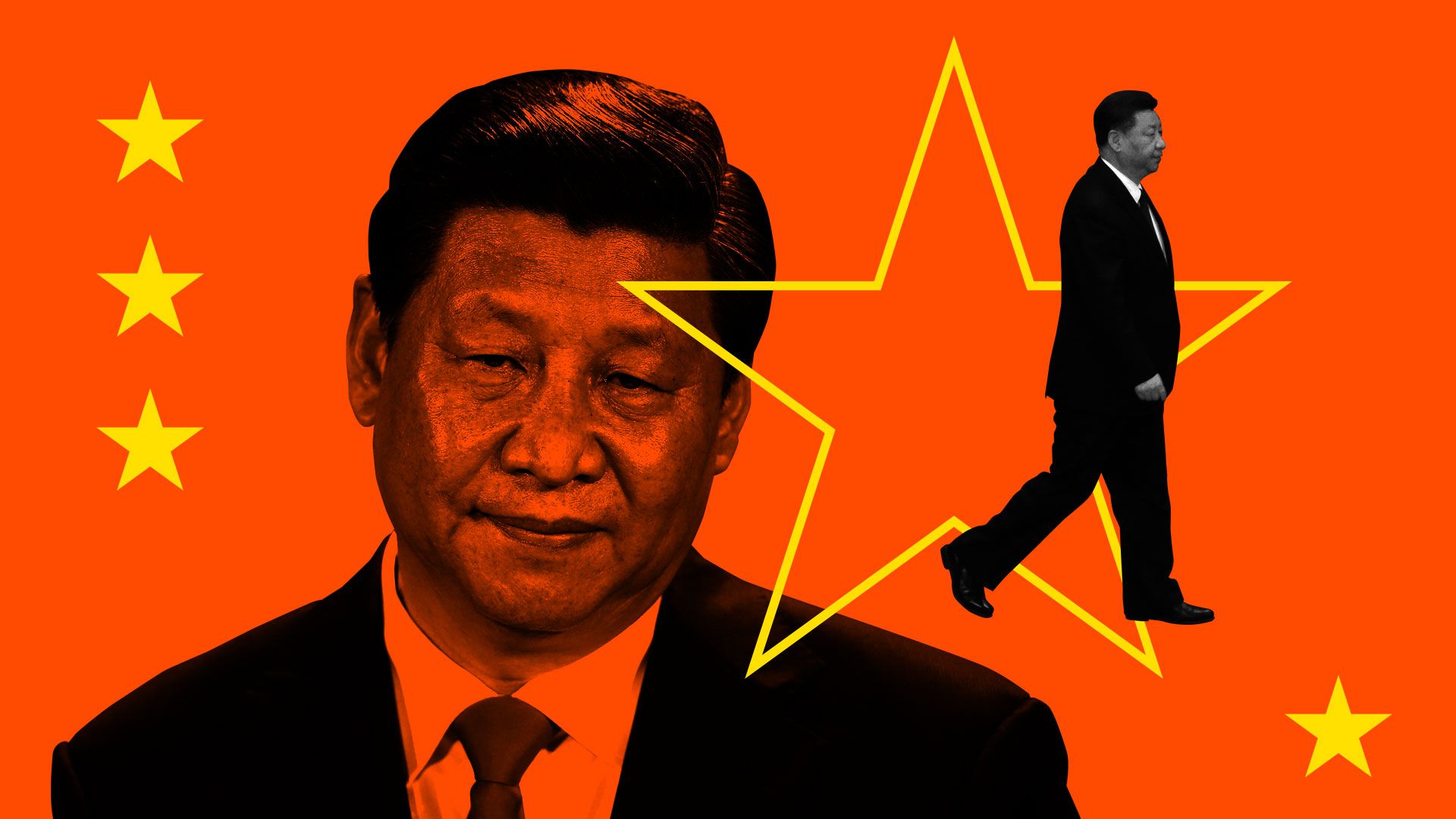 Chinese President Xi Jinping is scheduled in April to again announce China is undertaking significant reforms, tied to the 40th anniversary of similar efforts undertaken by Deng Xiaoping which were called "Reform and Opening."
Xi has the power and now the institutional structure in place to push very on on his vision of what China should look like and his vision for "China's Great Rejuvenation" will not be realized without massive changes.
What we're watching: Don't expect the kind of changes that more liberal Chinese officials and academics and foreigners have been hoping for. The more recent efforts at overhauling China's massive bureaucracy had the goal of with the goal of strengthening Communist Party control over everything.
And Xi's worldview informed by Marxist historiography and Chinese history, coupled with the state of the Western world, won't lead him to embrace western values as he overhauls economy and society. — Bill Bishop
Sign up for Bill's weekly Axios China newsletter here. And if you want more than a weekly dose of China, subscribe to his Sinocism China Newsletter here.
https://www.axios.com/newsletters/axios-future-trends-3f61bd88-ac11-4b4c-a31a-416e24ab1193.html?chunk=5#story5
Future of Work: Diplomacy against China, rules for AI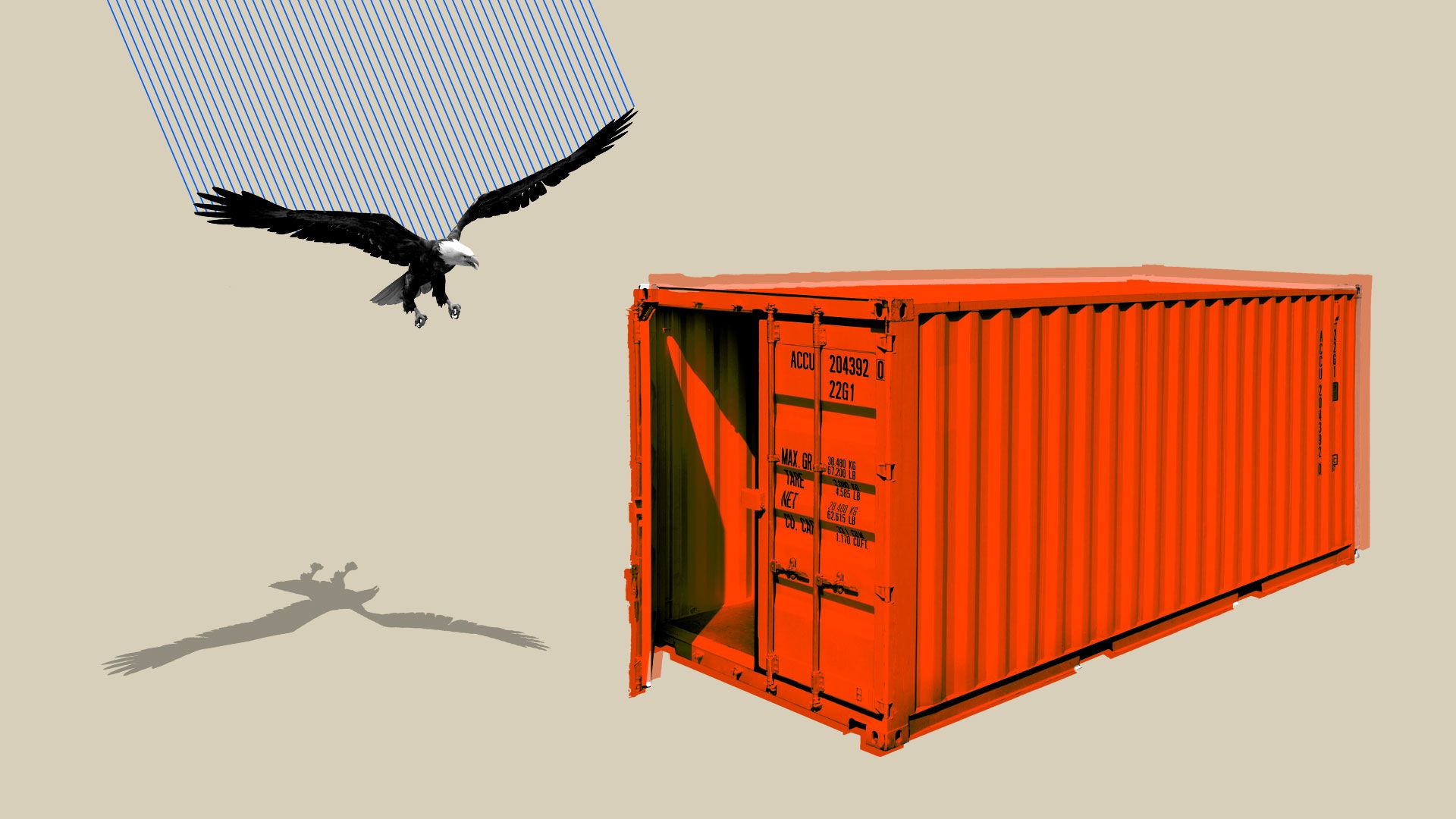 Jobs, the future and China: The Trump administration is quietly assembling a plan to challenge Made in China 2025, Beijing's strategy for dominating industries of the future. But an attempted unilateral U.S. chokehold will harm American companies and jobs if China can acquire first-rate technology elsewhere. Trump usually eschews multi-lateral action. But not always.
What to expect: Look for the U.S. to lead a quasi-coalition of western countries demanding serious curtailment of predatory Chinese industrial policy.
The rules of artificial intelligence: With the Techlash engulfing giant technology companies, it's not a leap to foresee long-gestating concern over the potential societal perils of AI turning nasty. Already, the tech industry's AI leaders are mulling ethical standards for AI.
What to expect: A more concerted industry effort to establish its own boundaries for what AI should and should not do. — Steve LeVine
Sign up for Steve's weekly Axios Future of Work newsletter here.
https://www.axios.com/newsletters/axios-future-trends-3f61bd88-ac11-4b4c-a31a-416e24ab1193.html?chunk=6#story6
Media trends: Europe's big new privacy law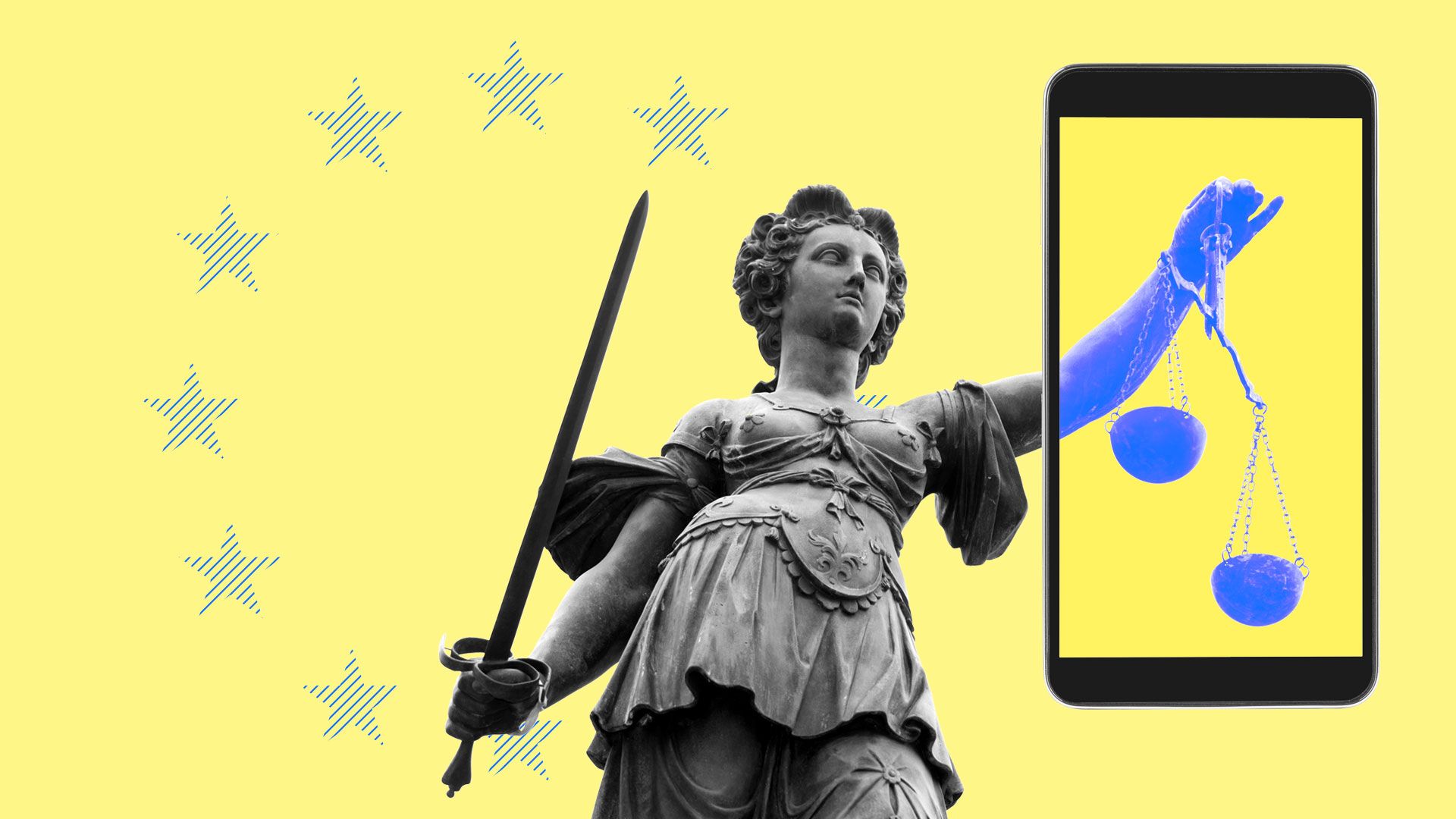 A sweeping privacy rule from the EU called the the General Data Protection Regulation, or GDPR, will go into effect in late May. It's meant to protect consumer data and streamline data collection policies across Europe and will impact almost any company that does business in Europe, especially big tech and digital advertising companies. 
Why it matters: The law contends that companies need a lawful basis for conducting certain data processing activities, applying more scrutiny on companies using shady practices to capture user data. 
Europe has always taken the lead on data privacy. While it is unlikely the U.S. would adopt a law like this given its cultural differences from Europe, it is forcing U.S. companies to be more transparent with users about how they use their data.
Companies around the world are spending millions of dollars to comply. Some of the biggest U.S. tech firms, Google, Facebook, Microsoft, etc. have the most to lose, as fines are designed to be punitive. Non-compliance could result in €20 million or 4% of global annual turnover in the prior year (whichever is higher) per day, meaning that if these companies don't get their data compliance practices together, it could be devastating. — Sara Fischer
Sign up for Sara's weekly Media Trends newsletter here.
https://www.axios.com/newsletters/axios-future-trends-3f61bd88-ac11-4b4c-a31a-416e24ab1193.html?chunk=7#story7
Energy: Shareholders turning up climate-change pressure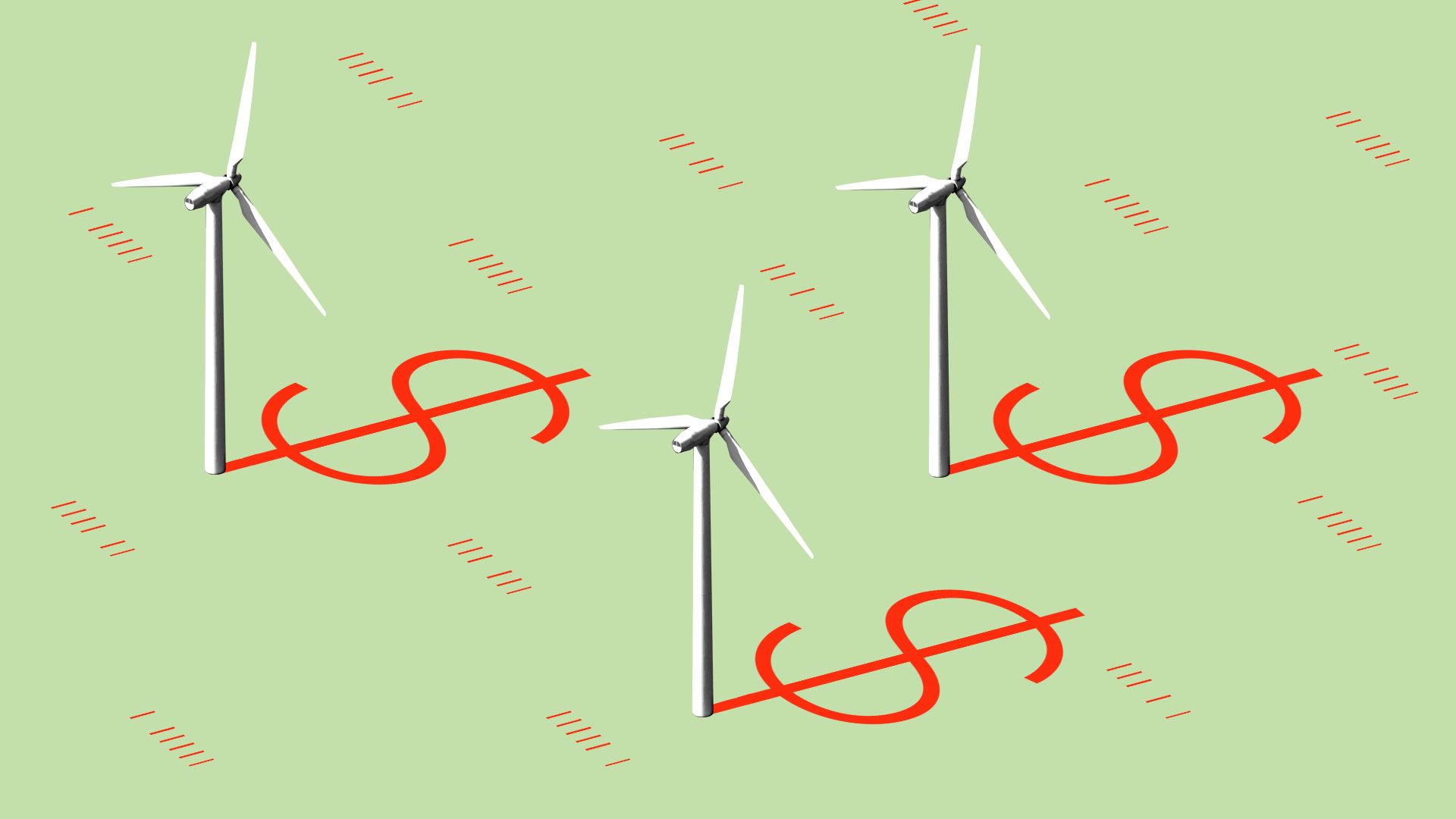 With the Trump administration reversing course on climate change, investors are filling the void. Numerous energy companies are expected to face investor votes on non-binding but symbolically important climate resolutions pushed by investors in a process known as "shareholder democracy."
For those that don't face votes, it often means companies have committed to addressing the issue.
What we're watching:
Pipeline company Kinder Morgan and oil and gas producers Noble Energy and Devon Energy are among those likely to faces votes.
Federal regulators stepping in to kill resolutions before a vote.
What extent will BlackRock and Vanguard, two of the world's largest investment firms, support resolutions? Last year marked a turning point because they backed such resolutions for the first time at ExxonMobil and Occidental Petroleum, which led to both companies issuing reports detailing how they plan to thrive in a potential carbon-constrained future. — Amy Harder
Sign up for the daily Axios energy newsletter Generate by Ben Geman and weekly Harder Line column here.
https://www.axios.com/newsletters/axios-future-trends-3f61bd88-ac11-4b4c-a31a-416e24ab1193.html?chunk=8#story8
Business: Rise of the stock-market bear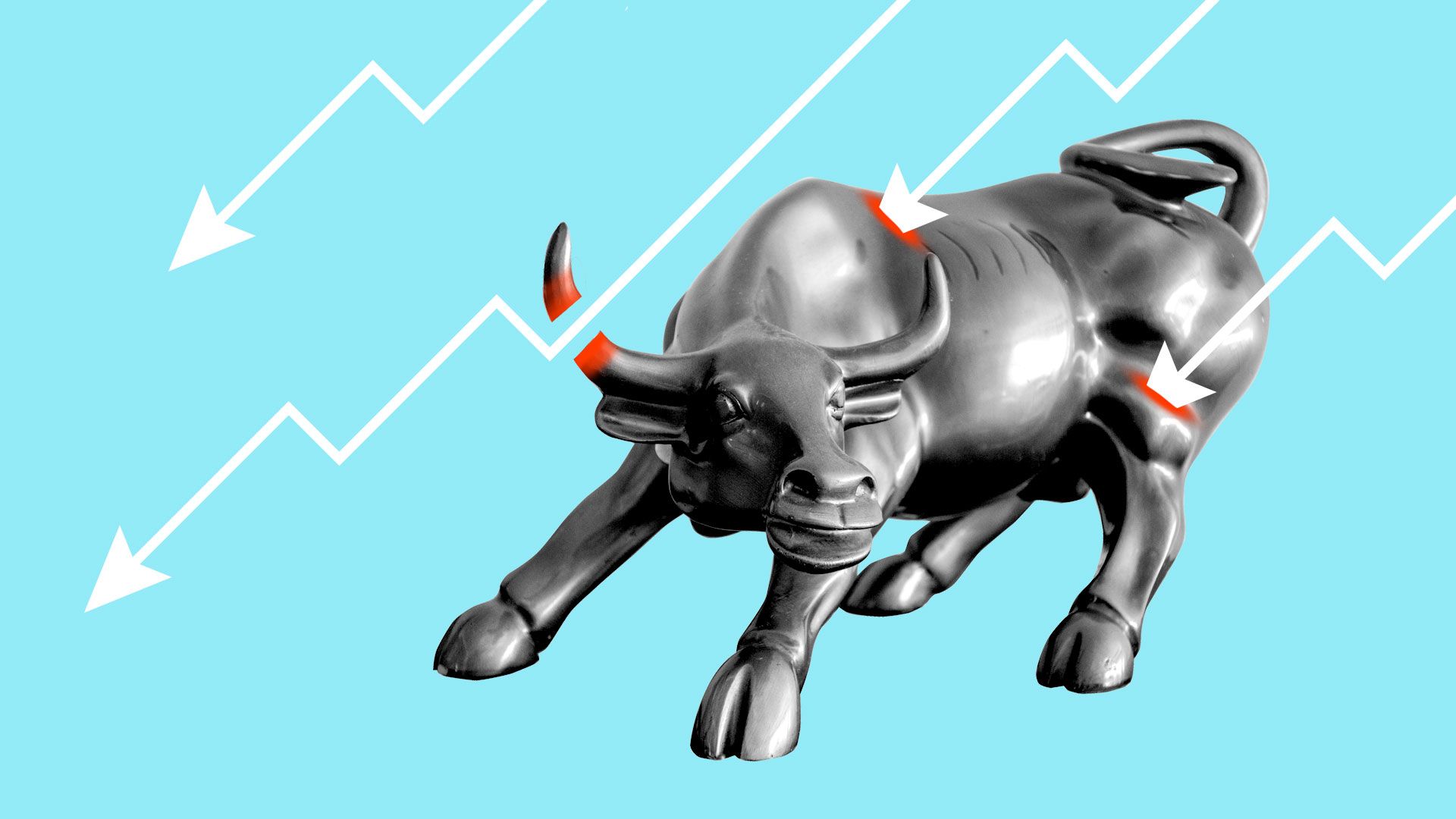 Investing bears have spent the past several years getting stomped by the bull market, but expect their negative roars to begin getting louder. Particularly after next month, when the current economic expansion officials becomes the second-longest in American history.
Here are the data points supporting a pessimistic view:
Big tax cuts married to big spending increases.
Trade uncertainty.
VC firms raising their largest-ever funds (by far).
Rising Fed rates for the first time in many people's entire business careers.
Key quote: "The probability of a recession prior to the next presidential election would be relatively high, 70% or something like that." — hedge-fund billionaire Ray Dalio
Be smart: No one ever correctly predicts the specific end of a market cycle. This is more if than when, and the data points above are giving the naysayers more courage of their convictions. — Dan Primack
Sign up for Dan's daily deals newsletter Axios Pro Rata here.
https://www.axios.com/newsletters/axios-future-trends-3f61bd88-ac11-4b4c-a31a-416e24ab1193.html?chunk=9#story9
Science: Marches, planet hunting, AI in medicine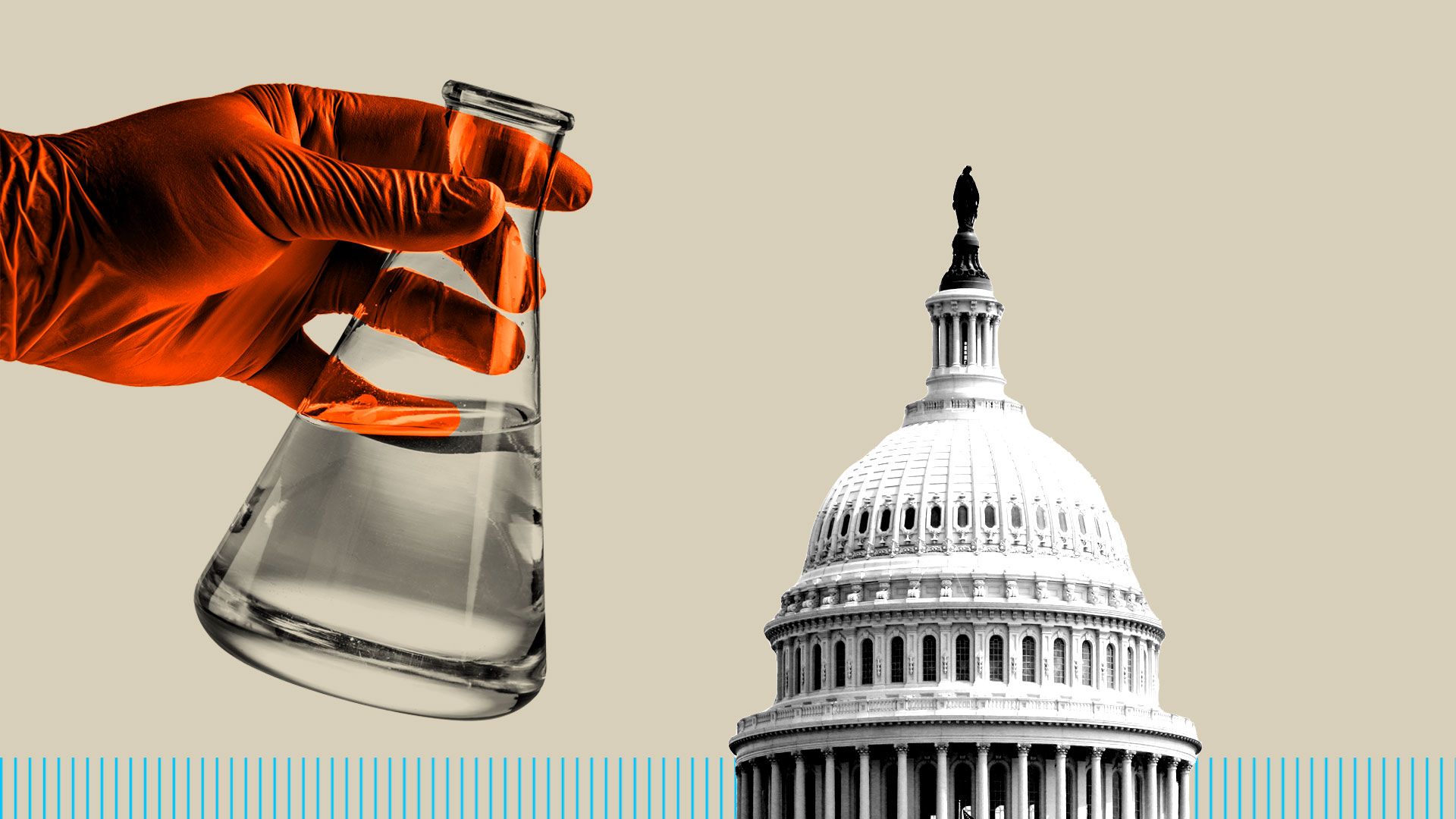 The second March for Science will take place on April 14 in D.C. and cities around the world. A big question is whether and how the grassroots organization translates the march into a cohesive movement in an election year that sees scientists running for office. 
What else to watch for:
NASA's planet hunting Transiting Exoplanet Survey Satellite (TESS) is scheduled to launch on April 16. The space observatory — the first NASA is sending on a SpaceX rocket — will search for planets around nearby stars that can then be studied with telescopes.
New research on algorithms for detecting tumors, predicting risk and assessing health records. Medicine is one area AI is predicted to dramatically change, but there is a need for more data about its impact on doctors and value for health care. — Alison Snyder
Sign up for Alison's weekly Science newsletter here.
https://www.axios.com/newsletters/axios-future-trends-3f61bd88-ac11-4b4c-a31a-416e24ab1193.html?chunk=10#story10
Cybersecurity: States get their first money for election security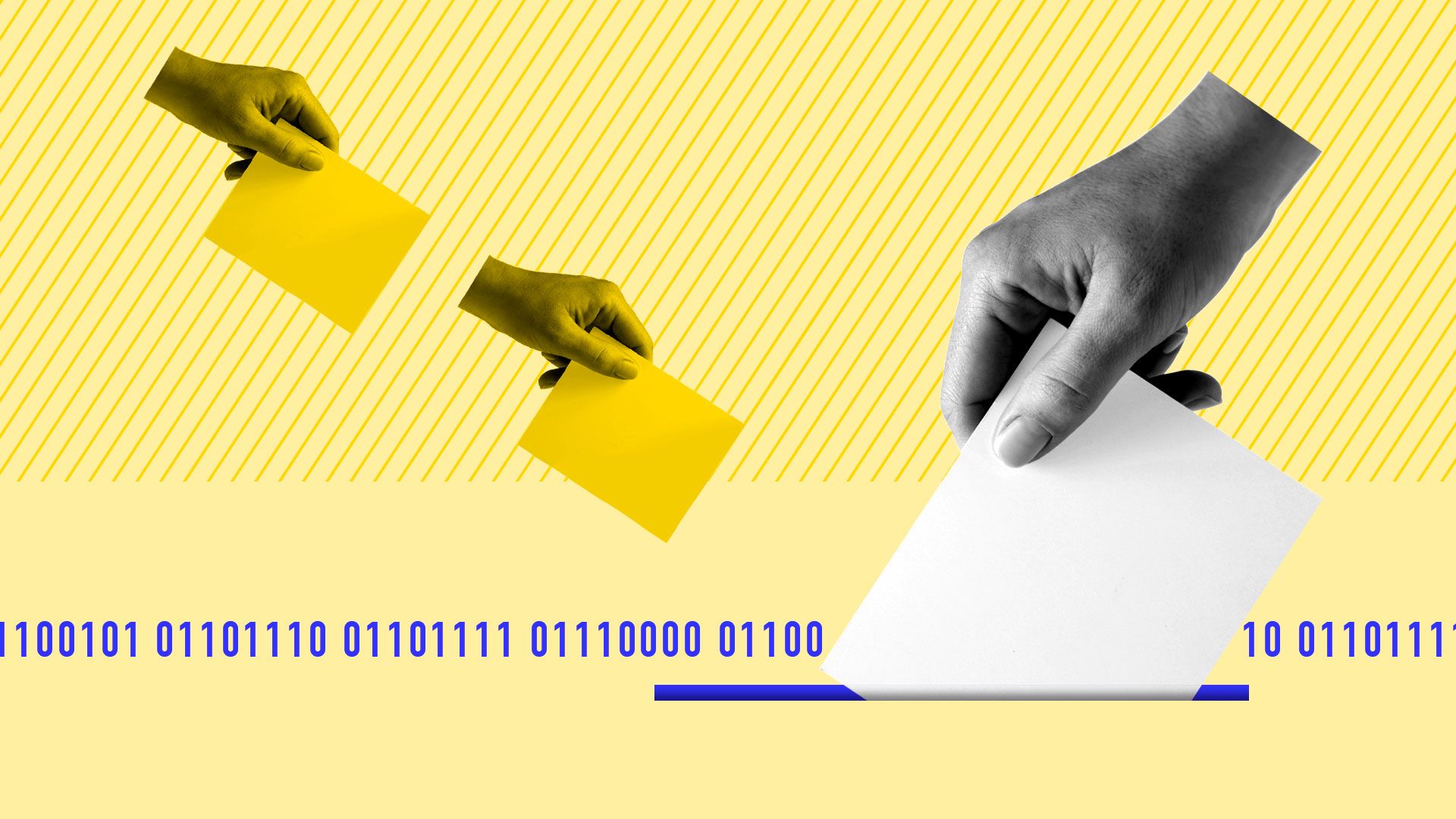 Ahead of the 2018 midterms, Congress included $380 million in the last spending bill to help states upgrade voting-related computer systems.
It's probably not enough to solve the problem: "It might cover the cost of states with the most critical vulnerable systems, but it won't be allocated that way," said Marian Schneider, president of the election security advocacy group Verified Voting, and a former deputy secretary for elections in Pennsylvania.
What we're watching: The money came with few strings attached, so while experts tout paper ballots and carefully regimented voter databases, there is no guarantee states will make those choices with the funds.
Sen. James Lankford (R-Okla.), who has been heavily involved in efforts to modernize voting machines as well as in negotiating the spending package, will continue to push for a more comprehensive bill, like the Secure Elections Act. That bill would further increase funding, bolster threat information sharing and incentivize third-party research in election security. — Joe Uchill
Sign up for Joe's bi-weekly cybersecurity newsletter Axios Codebook here.