Axios Future
May 01, 2019
1 big thing: Deepfakes for good
What do you do with a technology that could restore the voices of people who have lost theirs — but also sow chaos and incite violence?
Kaveh reports: A growing group of companies are walking this tightrope, betting they can deploy deepfakes — videos, audio and photos that are altered or generated by AI — as a force for good, or at least non-malign purposes, while keeping the technology away from those who would use it to do harm.
These entrepreneurs are playing with fire. Experts have long warned that the power to convincingly alter or invent video or audio could be a dangerous weapon in the wrong hands.
Easily forged videos of world leaders could supercharge fake news or help trolls set off political crises from the comfort of their homes.
But some argue that there is no stopping deepfakes. "The technology exists," says Danika Laszuk, who leads Betaworks Camp, a New York City startup accelerator. "There are no genie-back-in-the-bottle moments."
The big picture: Deepfakes — or "synthetic media" — have largely been the purview of academics and online trolls for the few years they've been around.
Details: Betaworks is convening seven synthetic media startups for a three-month program this summer — and investing $200,000 in each.
They include Radical, which turns 2D videos into 3D scenes; Auxuman, which has an AI-generated avatar that plays AI-generated music; and Dzomo, which wants to replace expensive stock photography with deepfake images.
They will join a slowly growing field of synthetic media companies. Synthesia, a new startup co-founded by a former Stanford professor, can convincingly dub videos into new languages. In a demo, British soccer legend David Beckham delivers a PSA about malaria in nine languages — most of which he does not actually speak.
Perhaps the best example of deepfakes for good: Lyrebird, a company that creates digital voices that mimic actual speakers, is cloning the voices of people with ALS in order to allow them to continue communicating once they can no longer speak.
Making money off of deepfakes requires extreme care, says Hany Farid, a Dartmouth professor and leading expert on synthetic media. Companies must build safeguards from the very beginning, he says.
"The abuses of social media should be a cautionary tale — the model of 'move fast and break things' is fatally flawed, and we should adopt a mantra of move slowly, innovate and don't break things."
— Hany Farid, Dartmouth
For now, Lyrebird and Synthesia are relying mostly on ethics policies: They say they won't alter a video or audio clip of a person without their express consent.
Laszuk says that testing how to keep the tech safe will be a top priority for the Betaworks startups.
One participant is developing technology to detect deepfakes, and its work — plus advice from outside ethics experts — is meant to push the founders to build in systems that prevent the exploitation of their discoveries.
2. China fixates on the number 6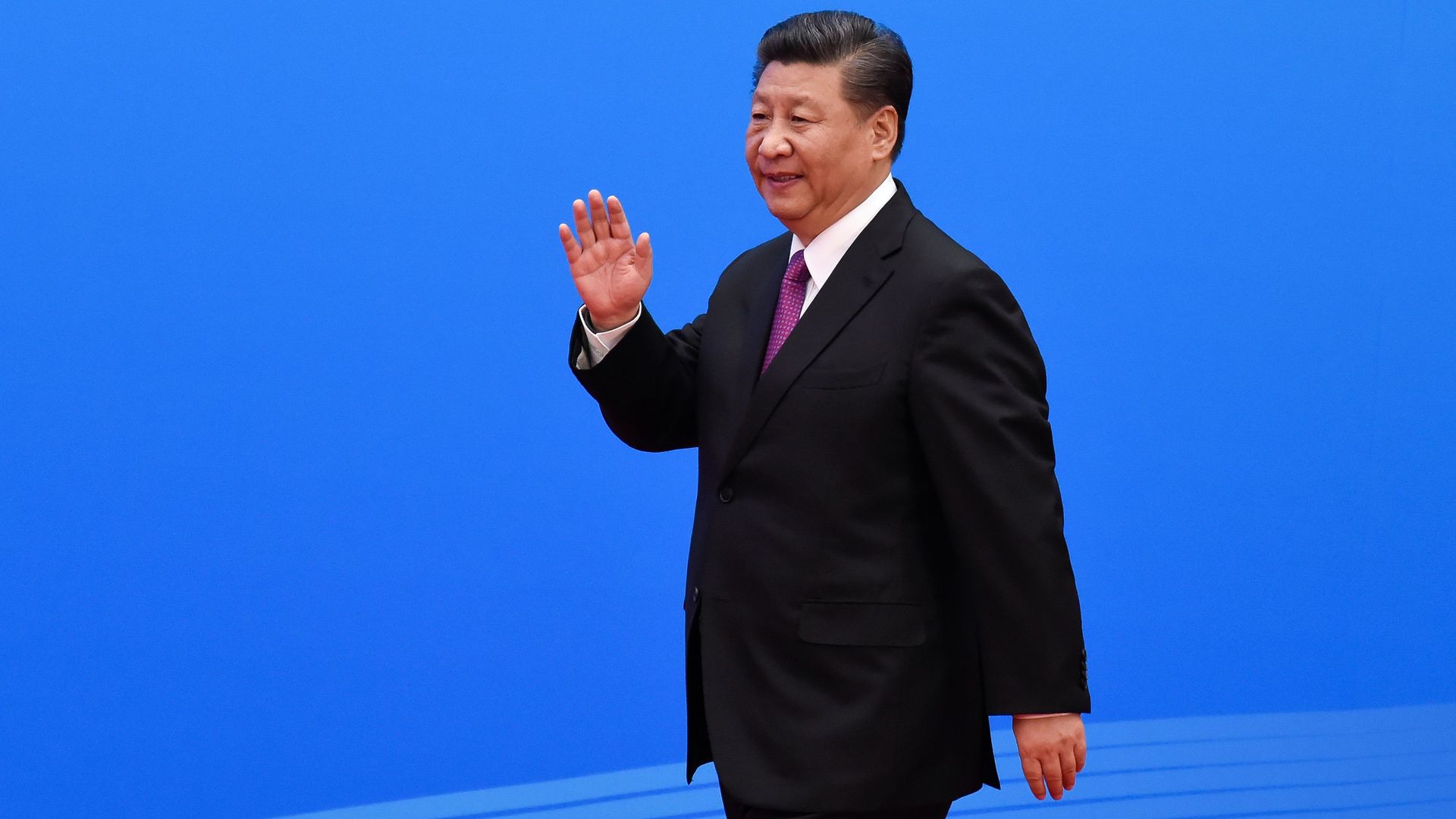 At China's big Belt and Road conference last week in Beijing, local officials bandied about a new moniker for the spidery, geopolitically important system of infrastructure it is building around the world — "Six Corridors, Six Roads."
The name gives more description to a project that fans out from China, around the region, and to most of the other continents, reflecting Beijing's ambitions, like Rome, to make all roads lead to it.
The big picture: Technically speaking, the designation is not new — Chinese President Xi Jinping first made Six Corridors, Six Roads public two years ago. But last week's heavy emphasis shows the Chinese are doubling down on it, says Jonathan Hillman, director of the Reconnecting Asia Project at the Center for Strategic and International Studies.
The six designated corridors go through Russia, northern Central Asia, southern Central Asia, Pakistan, India, and Indochina.
"The magnitude of China's vision overshadows anything else currently on the world stage," Hillman says.
But at the same time, the Chinese have laid bare something less impressive: "With one notable exception, the corridors are still more aspirational than reality."
That is, only the Pakistani route is being fully built out. The others are more skeletal.
Over lunch today in D.C., Parag Khanna, author of "The Future is Asian," said that faulty Western reasoning is turning Chinese ambitions into fears of a new Cold War.
In terms of superpower competition with the U.S., China is simply an added actor in an already multipolar world, he said.
"The answer to the question of who will be No. 1 is, 'neither.'"
Yet, China continues its march to lay down its Six Roads infrastructure. On Monday, Xi and Swiss President Ueli Maurer signed a memorandum of understanding to cooperate on the project.
Go deeper: Belt and Road is full of holes
3. Amazonian speed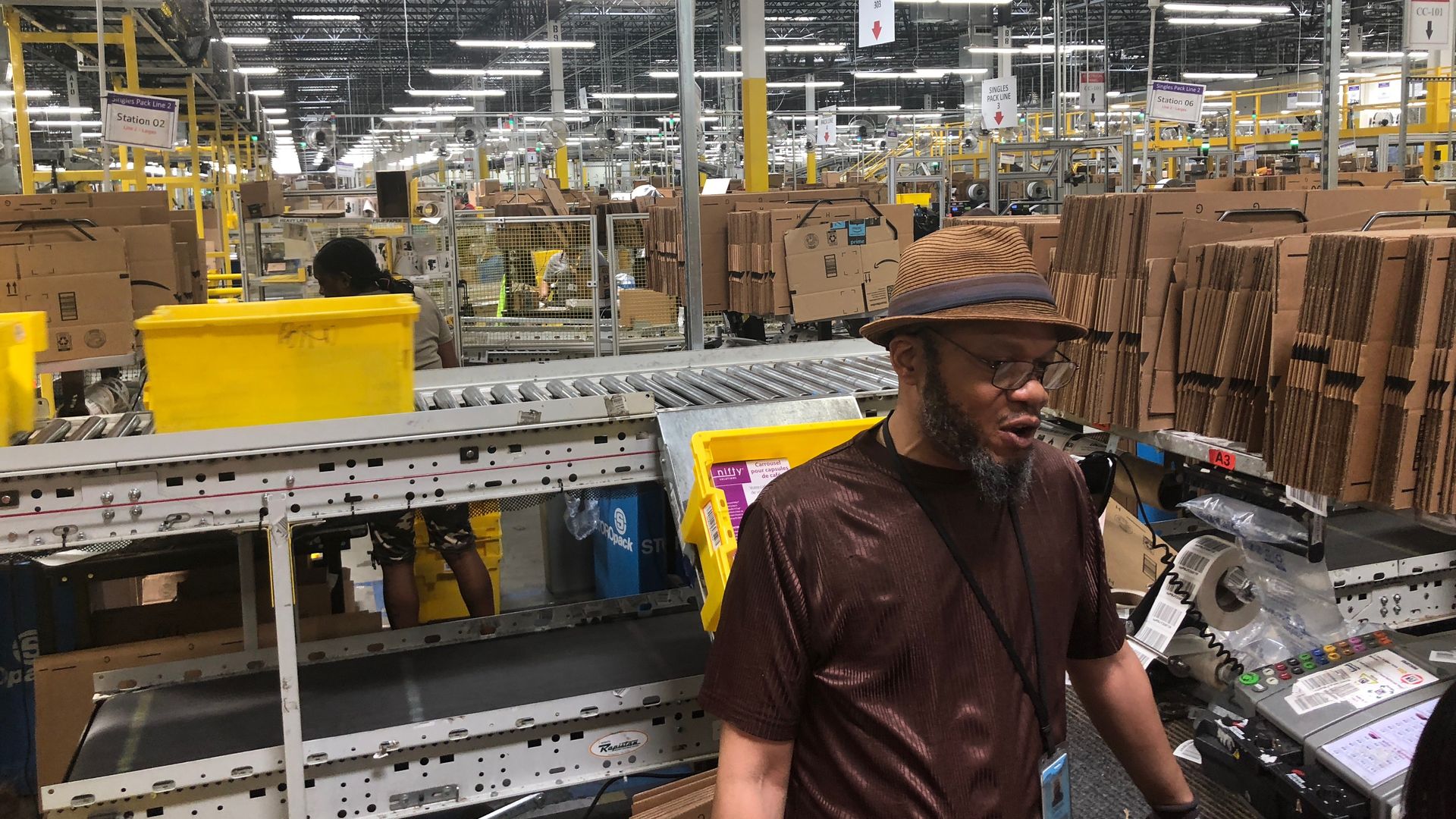 Erica spent yesterday afternoon at a 1-million-square-foot Amazon warehouse in Baltimore, where over 2,500 workers assemble, package and ship out orders every day.
She writes: I asked Cliff Knight (above), who works at a packing station, if I could attempt to pack one of the boxes. He cautiously agreed.
It took me between two and three minutes to scan a container of Tide Pods, assemble the box, print and add the shipping label, and tape the box shut — probably bad enough to get fired.
Cliff says he typically gets through a box in 5–15 seconds.
Fun fact: Amazon says the time that elapses between a customer clicking "buy" and the item getting packaged and shipped is four hours.
4. Worthy of your time
Huawei's identity crisis (Li Yuan — NYT)
The teacher wage penalty (Dion Rabouin — Axios)
8 million empty homes (Tomohiro Ebuchi, Shohei Nomoto — Nikkei Asian Review)
Sneaky Juul shares in your portfolio (Lizette Chapman — Bloomberg)
Oregon: Amazon's facial recognition lab (Drew Harwell — WP)
5. 1 Barbie thing: A plague of fakes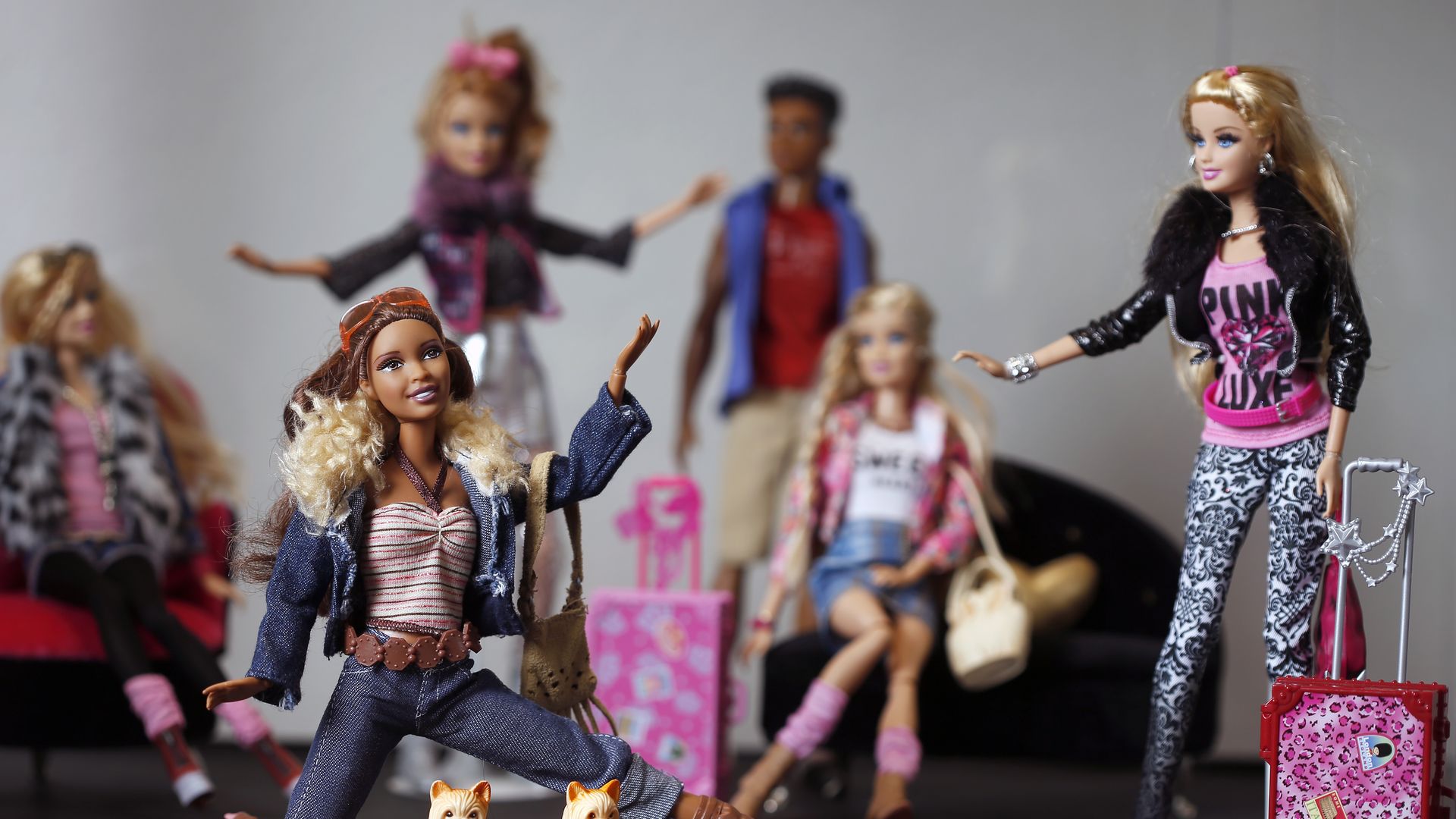 There are 22,000 Barbie knockoffs in Minnesota — and Minneapolis authorities are cracking down.
Erica writes: The Feds have asked the U.S. Attorney's Office in Minneapolis for a warrant that would allow U.S. Customs and Border Protection to destroy the counterfeit dolls, which arrived from Hong Kong and were seized in 2017 at the Canadian border, reports the Star Tribune.
The dolls were headed for a smattering of Dollar Tree stores in the area.
The giveaway, per authorities: "The shape of the mouth, including the upturned upper lip and shape of the dimples at the corner of the mouth."