Axios Future
December 18, 2018
Welcome back to Future. Thanks for subscribing.
Situational awareness: The S&P 500 eked out a slight gain amid the worst market in eight years, but Brent crude plunged plunged 3.5%, about 35% down from its recent peak, as a bout of uncertainty grips the market near the end of the year.
Consider inviting your friends and colleagues to sign up. And if you have any tips or thoughts on what we can do better, just hit reply to this email or message me at [email protected] Email my colleagues Kaveh Waddell at [email protected] and Erica Pandey at [email protected]
1 big thing: Big Tech at war with itself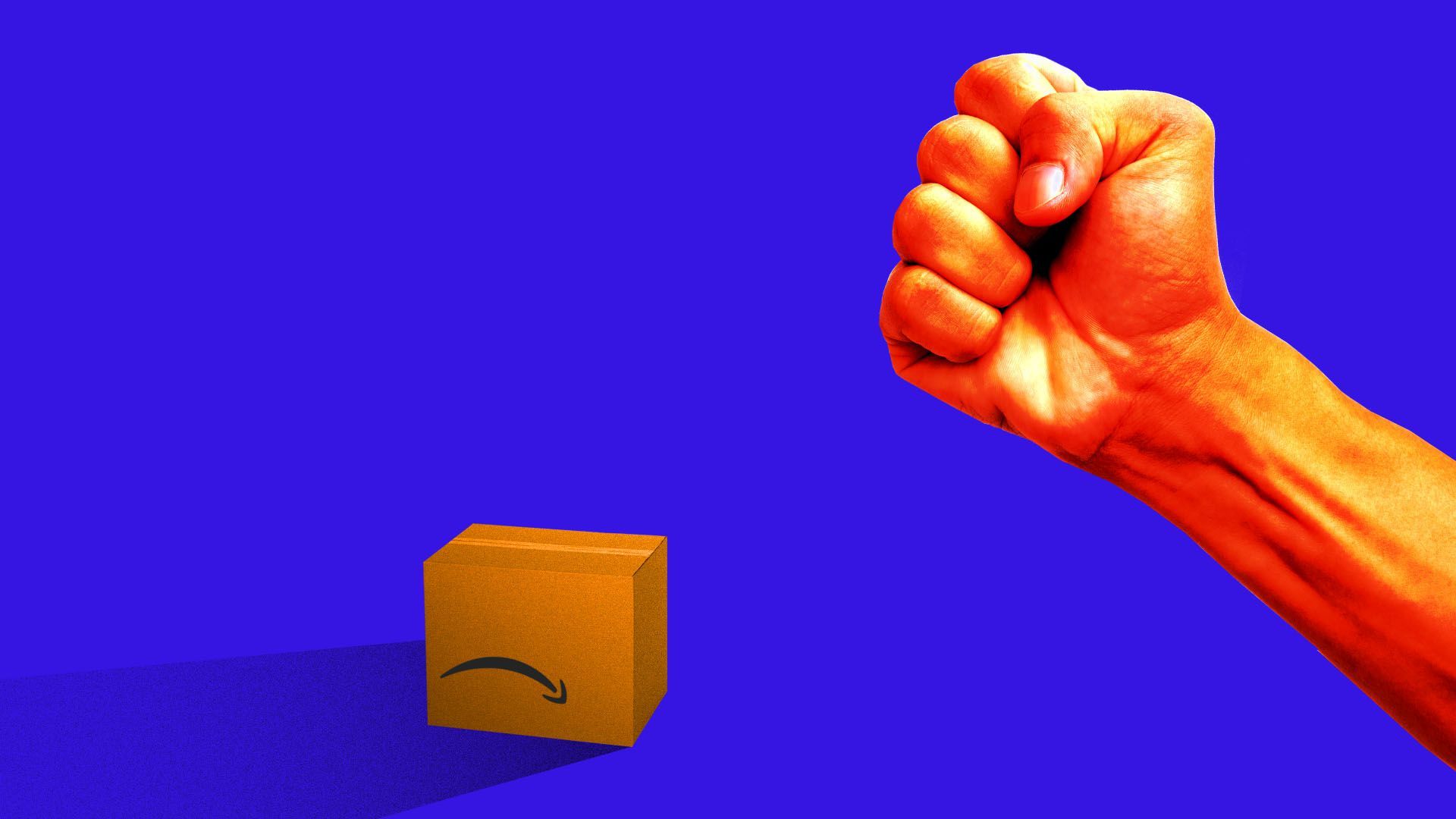 Amid a global crisis for Big Tech, the world's most powerful companies have been delighted to step over — and onto — the bodies of their brethren to score points with the public.
Axios' Erica Pandey and David McCabe write: Apple CEO Tim Cook has seemed to gleefully pile on as Facebook faces increasing government and public scorn for exposing its users through data breaches.
"We could make a ton of money if we monetized our customers, if our customers were our product. We've elected not to do that. … We're not going to traffic in your personal life," a scolding Cook said in April.
Driving the news: Now both Apple and Google are capitalizing on Amazon's public flogging for raking in billions in tax breaks for its big new corporate headquarters. In fresh announcements this week, Apple and Google are highlighting their ostensibly non-greedy approaches to expansions of their own, carried out with minimal or no tax breaks.
"2018 is the year Apple consciously uncoupled from Big Tech," Scott Galloway, an NYU professor and author of "The Four," tells Axios. "Apple's PR/strategic comms department has taken Facebook's PR group behind the gym and beaten the crap out of them."
The big picture: What's ailing Jeff Bezos' superstar company is a bottom-top uprising that's gaining strength. The trouble has been triggered by the results of Amazon's recently ended, year-long search for the site of a second headquarters. It chose Queens, New York, and Arlington, Virginia, for up to 25,000 new jobs each. Queens ponied up $1.5 billion in incentives, and Arlington $600 million. Amazon also announced a new 5,000-person satellite office in Nashville.
Meanwhile, Apple and Google announced moves to Austin and New York, respectively — with no backlash. And, while Amazon geared up for intense hearings with New York's city council on tax breaks, Google gave away 1,000 Thanksgiving turkeys to the needy.
Activists in all three Amazon locales have protested the decision.
"One of the things that the majority of people who ran for local office ran on is transparency, but then we woke up one day to find out that Amazon is coming to town," said Odessa Kelly, an organizer in Nashville.
"This backlash is serious," said Nate Jensen, a professor at UT Austin. "We haven't seen this kind of resistance at the grassroots."
In a statement, an Amazon spokesperson said, "We expect our new headquarters to generate more than $20 billion in new tax revenues for community improvements and the people of New York."
2. Markets in mayhem, firms ready to hire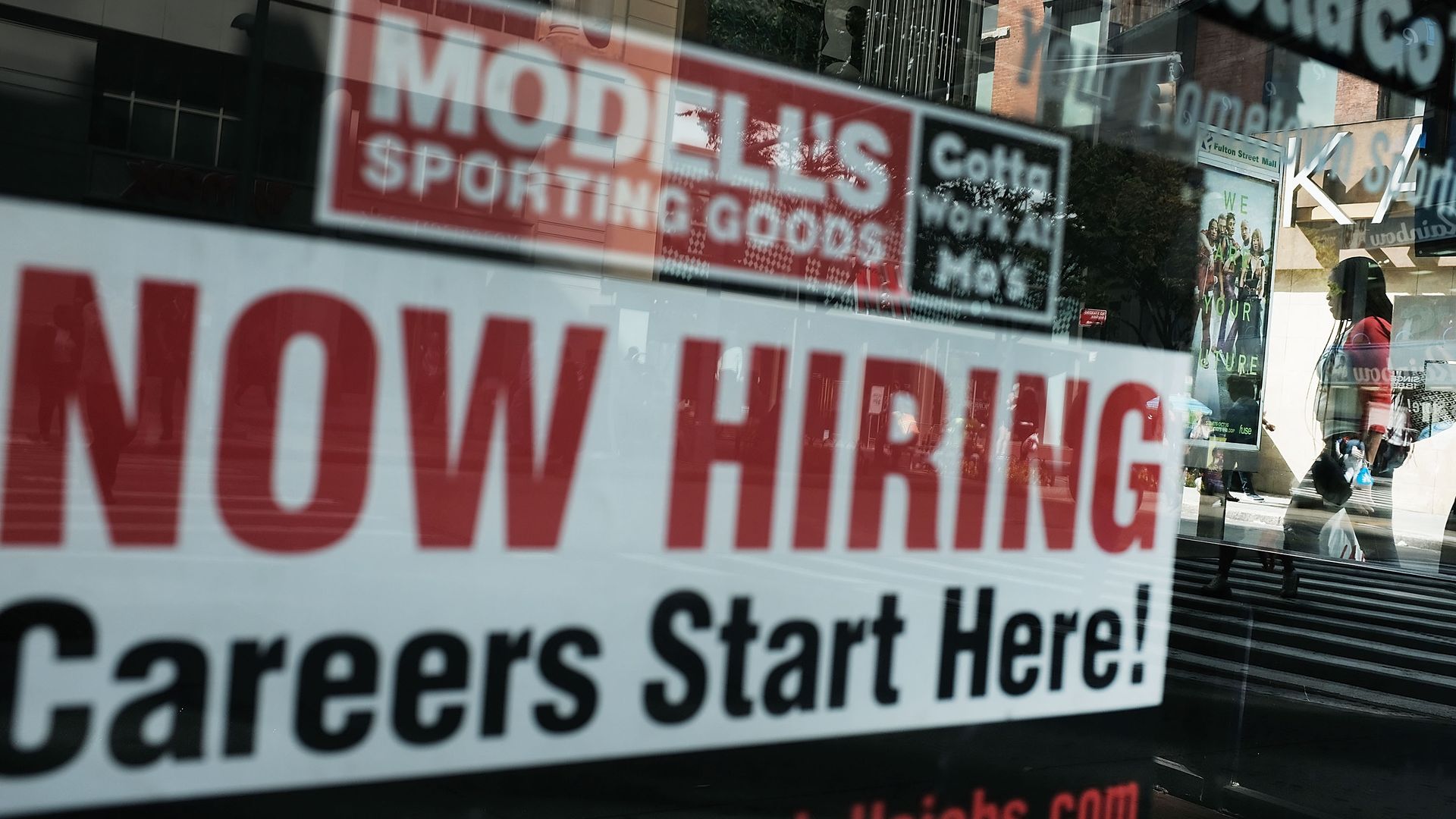 In a rare signal of economic confidence, an elevated majority of U.S. companies say they intend to hire new workers in the coming months, according to a new survey.
Almost 55% of companies said they will add new workers next year, more than the 46% who said the same ahead of 2018, according to Challenger, Gray & Christmas, a global recruiting firm.
The report comes with U.S. joblessness at 3.7% for the third straight month, the tightest labor market in almost a half-century. "Companies are currently locked in a war for talent," company vice president Andrew Challenger said in a statement.
But, but, but: The survey was conducted in November, prior to the current rout in U.S. and global stocks, and, in an interview, Challenger says it's not clear whether the bullish sentiment still holds today. Hiring could be influenced by the steep selling, or conversely, the stock plunge could partly reflect an already-existing shift in company sentiment, he says.
3. Arming Brazil through Paraguay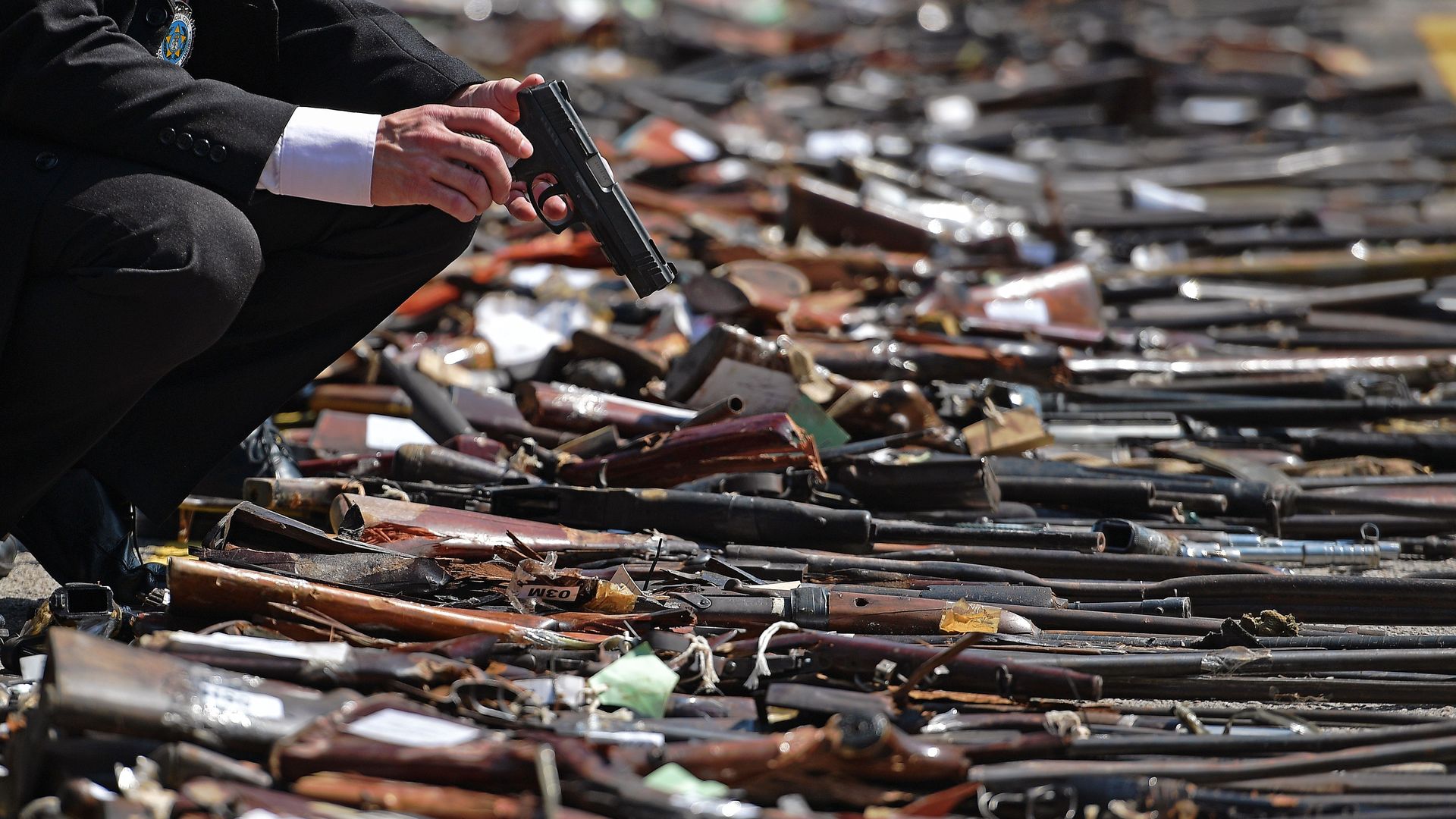 U.S. arms suppliers last year transported almost 35 million weapons and rounds of ammunition to Paraguay, 3 times more than in 2016. Paraguay then transshipped a lot of them to Brazil, writes the NYT's Ernesto Londoño.
In Brazil, the weapons went on to fuel the drug war, Londoño reported. Earlier this year, Reuters reported that the U.S. is the largest source of guns obtained by criminals in Brazil.
4. Worthy of your time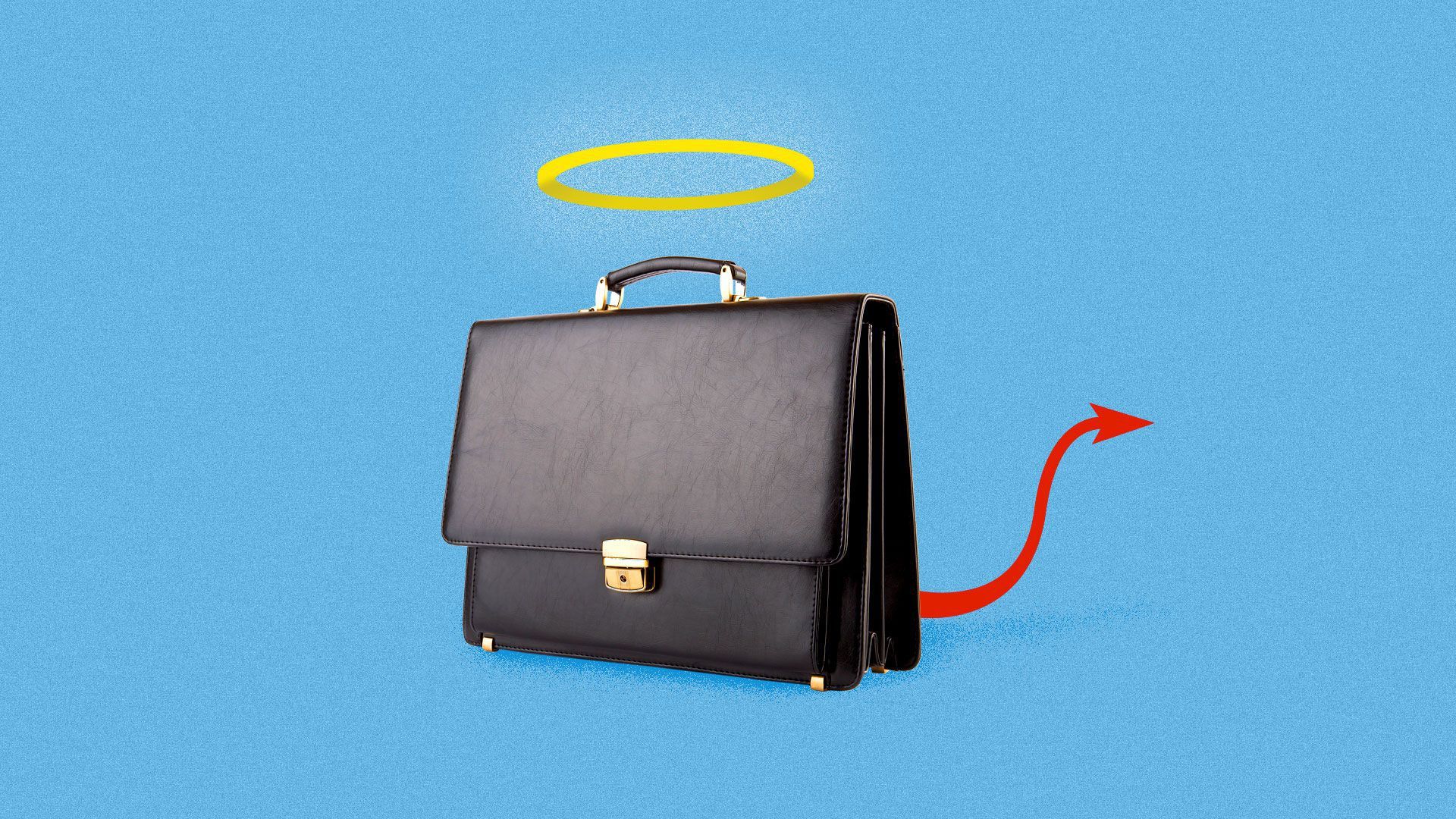 After Parkland, a surge in new gun laws (Maggie Astor, Karl Russell — NYT)
The lack of corporate accountability (Felix Salmon — Axios)
Inside post-ISIS Iraq (Ben Taub — New Yorker)
China's EV industry leaves the rest behind (Jordyn Dahl — MIT Tech Review)
Pros and cons of a mental health day (Sue Shellenbarger — WSJ)
5. 1 stinky thing: A mountain of unwanted cheese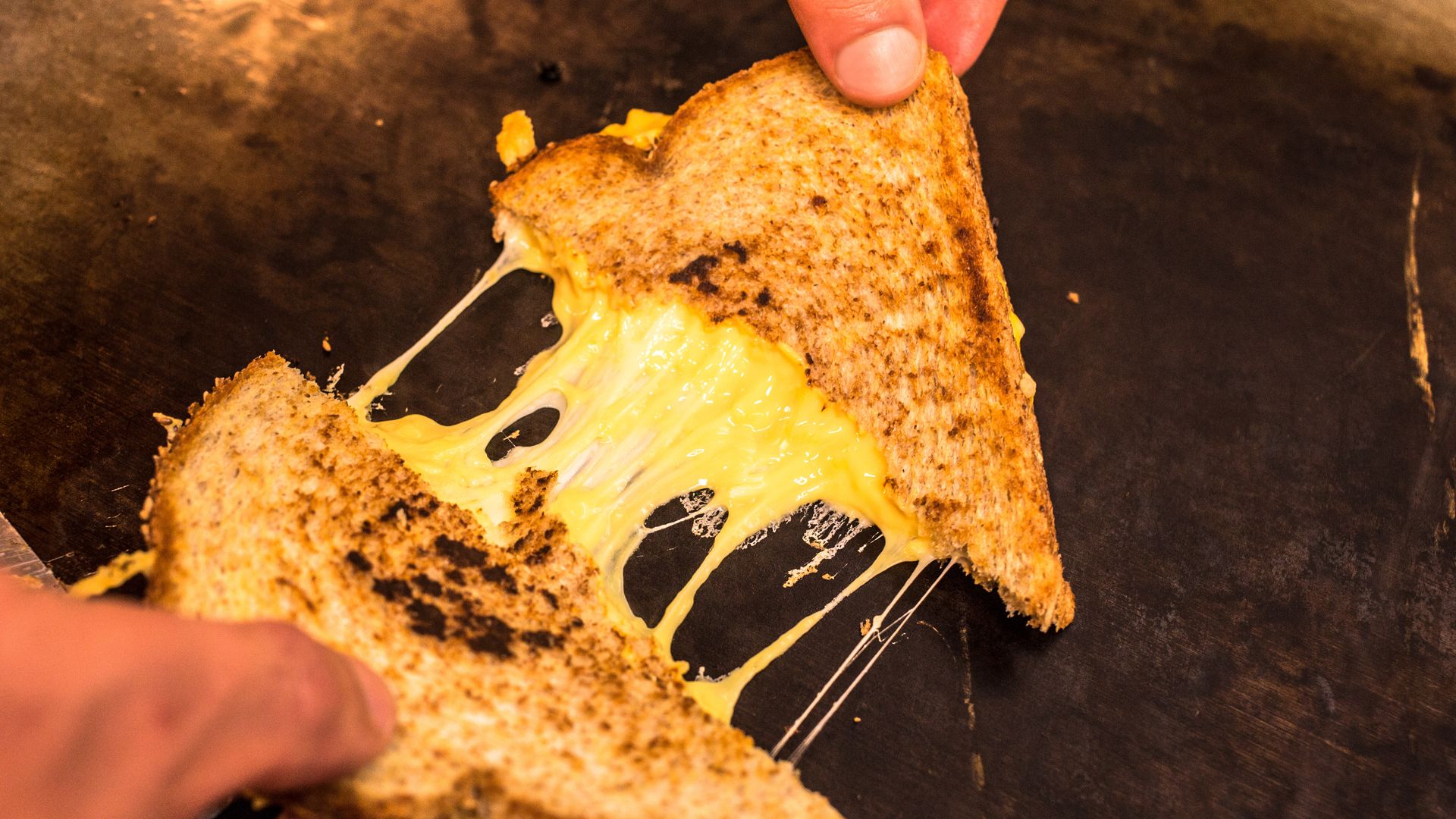 We've chronicled the fall of American cheese — the orange, gooey hamburger staple that's dying because millennials prefer artisanal cheeses, Erica writes.
But that trend seems to be part of a bigger cheese crisis in America. There are about 1.4 billion pounds of all types of American-made cheese just sitting in storage — and no one wants it, reports WSJ. That's the largest stockpile of U.S. cheese on record.
There are two reasons for the cratering cheese sales: Americans are eating less cheese, and foreign countries are buying less cheese due to tariffs.
As a result of the glut, prices are tumbling. A 40-pound block of cheddar is 25% cheaper than it was in 2014.