Axios Future
February 05, 2020
Welcome to Future. Thank you all for the lovely restaurant recommendations in New York — can't wait to try them!
Some exciting news: 🇨🇳 Our China expert Bethany Allen-Ebrahimian published her first issue of the Axios China newsletter today! (Did you read it?) Don't miss the next editions, which will be chock full of scoops and analysis about China and its growing influence around the globe. Subscribe here.
Send your Future tips and feedback by replying to this email or contacting me at [email protected].
I've got 1,098 words for you today — a 4-minute read. To kick us off...
1 big thing: Betting on the future of breakfast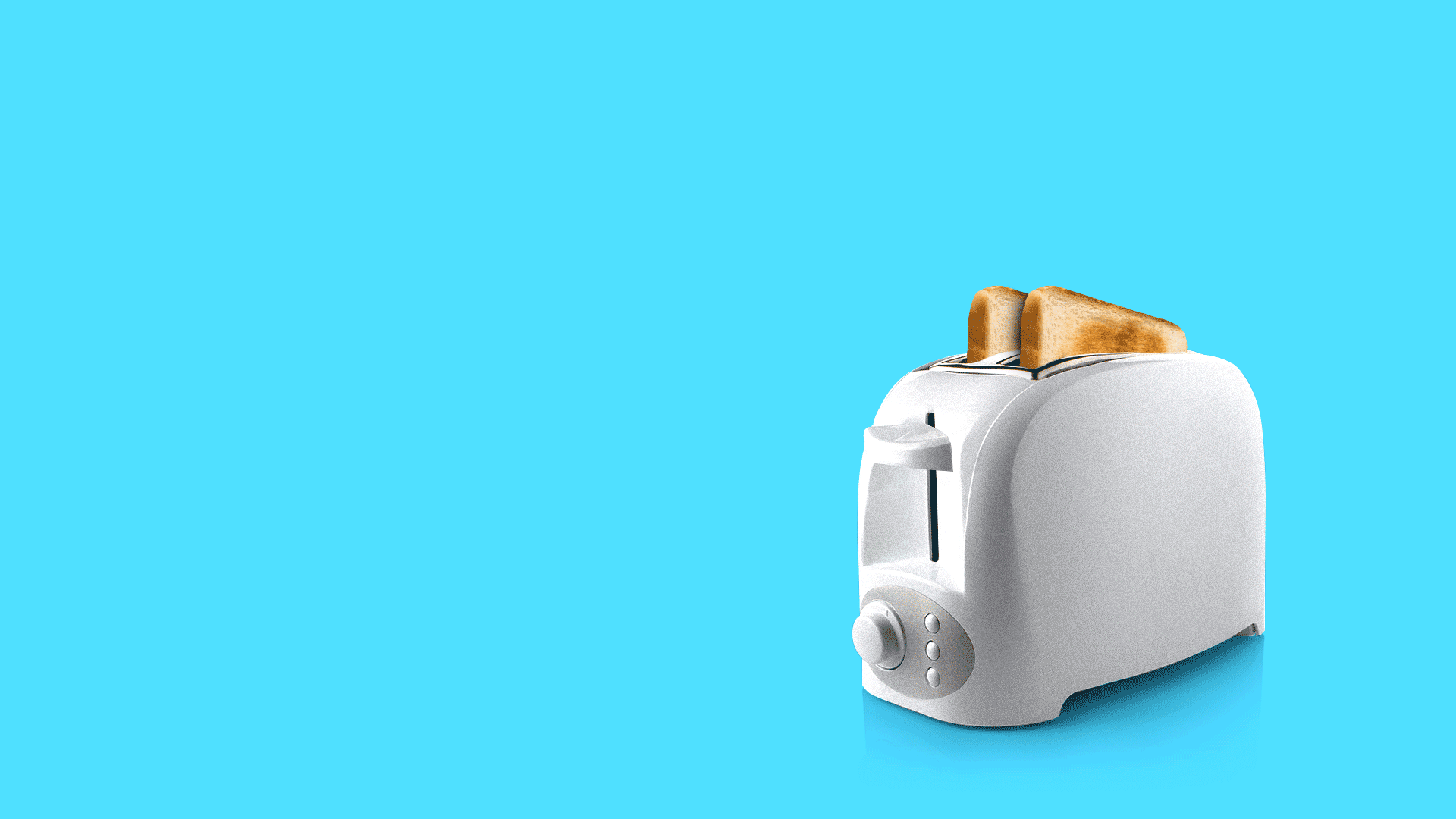 America's most popular chains are spending millions and hiring thousands in the battle for the growing breakfast market.
The big picture: Restaurants are betting that expanding into the morning meal could turn into a windfall. Americans ate 102 billion breakfasts last year, per the research firm NPD Group — and breakfast is the only time of day that restaurant foot traffic in the U.S. is growing.
What's happening:
In his company's most recent earnings call, McDonald's CEO Chris Kempczinski cited breakfast as his key focus for growth, saying, "We have to win at breakfast." Breakfast is already 40% of the fast-food behemoth's profits, Barclays' analyst Jeffrey Bernstein told CNBC.
Wendy's recently announced a major push into breakfast, which includes a $20 million investment and 20,000 new workers. The chain will unveil its menu in March and "anticipates its breakfast menu will ultimately account for 10% of total daily sales," the newsletter Morning Brew reports.
Burger King and Taco Bell have also bolstered their morning offerings in the past few years.
And even the chains that already own breakfast are trying new tricks. Dunkin' Donuts is teaming up with Beyond Meat (and Snoop Dogg) to roll out a plant-based breakfast sandwich. IHOP is debuting a fast-casual restaurant concept called Flip'd that serves up pancakes to people on the go.
Restaurants are honing in on breakfast in response to the rise of delivery in the foodservice industry, says Matt Godinsky, a research associate at Euromonitor International who's focused on food trends.
Food delivery apps are cannibalizing foot traffic for lunch and dinner: Delivery sales are projected to rise to $76 billion by 2022, according to a projection by the research firm Cowen and Co., cited by Bloomberg. But "breakfast is the one meal that has been relatively untouched by the rise of delivery," Godinsky says.
To that end, breakfast remains a final frontier for chains that want to build relationships with their diners by actually getting them to come into the store. "Restaurant brands are trying to seize this opportunity and get ahead of the competition by expanding their offerings for a mealtime that has more room for growth."
The bottom line: Fast-food chains' forays into breakfast also plays into the growing "breakfast-for-dinner" trend. People are open to eating traditional breakfast foods all day, so expanding the morning menu could translate to sales in the afternoon and evening, too.
2. Retailers are tech companies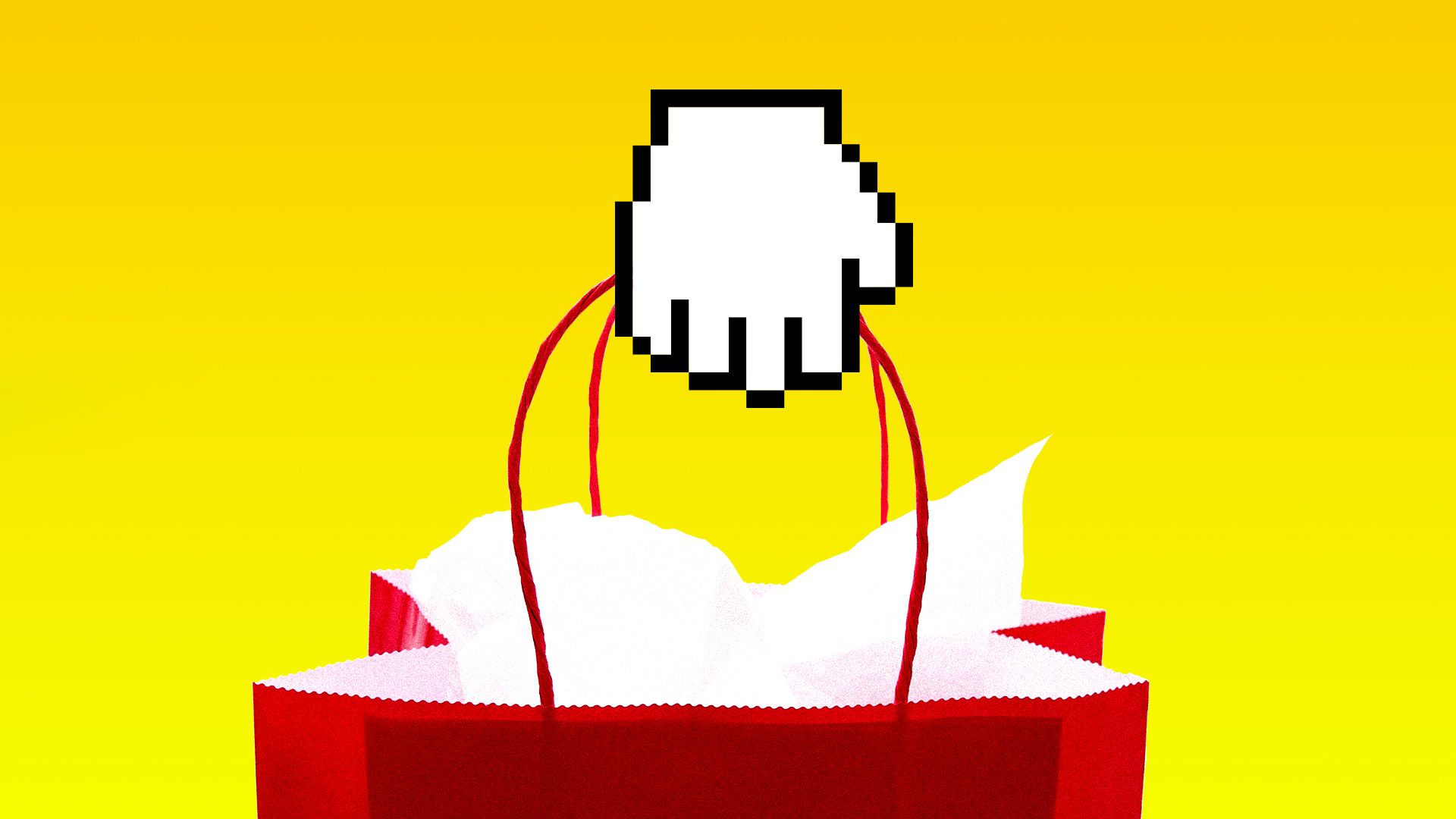 Much of the debate around data privacy has centered on the tech giants who are collecting consumer data, but retailers are formidable data guzzlers, too.
Why it matters: The places we shop track us in stores and online and use those troves of data to get us to spend more money. "I think it would be wise if everyone stopped thinking of retailers as retailers and started thinking of them as tech companies," Amy Webb, founder of the Future Today Institute, tells Axios.
Driving the news: Setting itself apart from other retailers, "IKEA is overhauling its data collection practices to let customers shop in privacy," Halie LeSavage writes in the newsletter Retail Brew.
"IKEA customers will be able to decide whether the company can use their on-site browsing history and past purchases to inform targeted ads and product recommendations on IKEA's app."
"IKEA will post messages throughout its website reminding customers to edit their data preferences."
The big picture: IKEA's move may draw some privacy-conscious shoppers away from its competitors, but the vast majority of retailers have no intention of halting their data collection. In fact, they're racing against one another to learn even more information about their customers.
We've invited Amazon into our homes with smart speakers and doorbells — and it can use all of the data collected through those devices to get smarter about what we want to buy.
Walmart is piloting a grocery delivery service through which it sends an associate into your home who stocks your fridge for you.
A Target spokesperson told WSJ: "When we know more about our guests, we can provide them with customized offers and make their shopping experience easier and more convenient."
On top of that, retailers' hunger for data has spurred the founding of a host of startups that are exclusively focused on infusing more tech into shopping.
Go deeper: How Amazon Go tracks you around its store
3. Justice is elusive for Boeing's 346 victims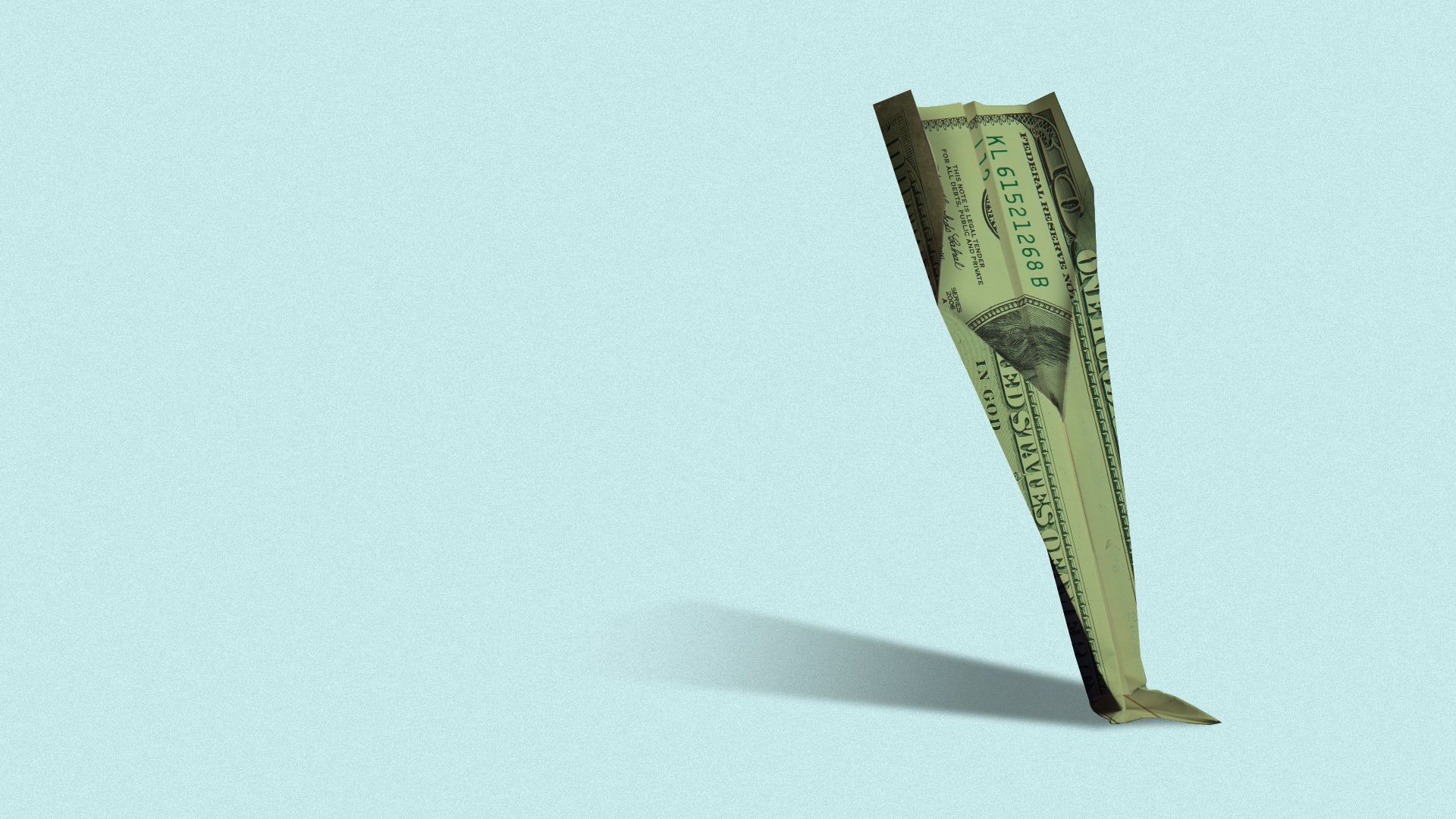 Boeing is navigating how to compensate the families of the 346 victims who died due to faulty technology onboard the 737 MAX. It's the latest corporation to grapple with how much money to hand over to families who lost loved ones as a result of its actions, Axios' Courtenay Brown reports.
Why it matters: Money is an inadequate substitute for loss. It's nearly always a lose-lose scenario for culpable companies who'll see bad PR no matter how much they pay — and grieving families who won't see their loved ones return.
The backstory: Last year, Boeing announced it set aside $100 million for a victims' compensation fund. But weeks later, Boeing said only half of that sum would be paid directly to families and that it had hired victim-compensation attorney Kenneth Feinberg to oversee those payouts.
So far, 266 families have received $144,500 each, Camille Biros, a partner at Feinberg's firm, tells Axios.
What they're saying: Lawyers representing the families say that's paltry — especially when you compare it to the $62.2 million Boeing's ex-CEO Dennis Muilenburg got after his firing.
The intrigue: Before Muilenburg stepped down, he publicly pledged to contribute "substantial amounts" of his own money to the 737 MAX victims' fund.
It's unclear whether that will still happen. In a statement, Boeing said it had no update on Muilenburg's promise.
What's new: Axios has learned that Boeing has asked Feinberg to take a bigger role with the compensation fund to figure out how to allocate the remaining $50 million — the plans for which, until now, remained unclear.
The $50 million probably won't be paid out directly to the victims' families, but rather be put toward a project that would serve the impacted communities, which span more than 35 countries.
4. Worthy of your time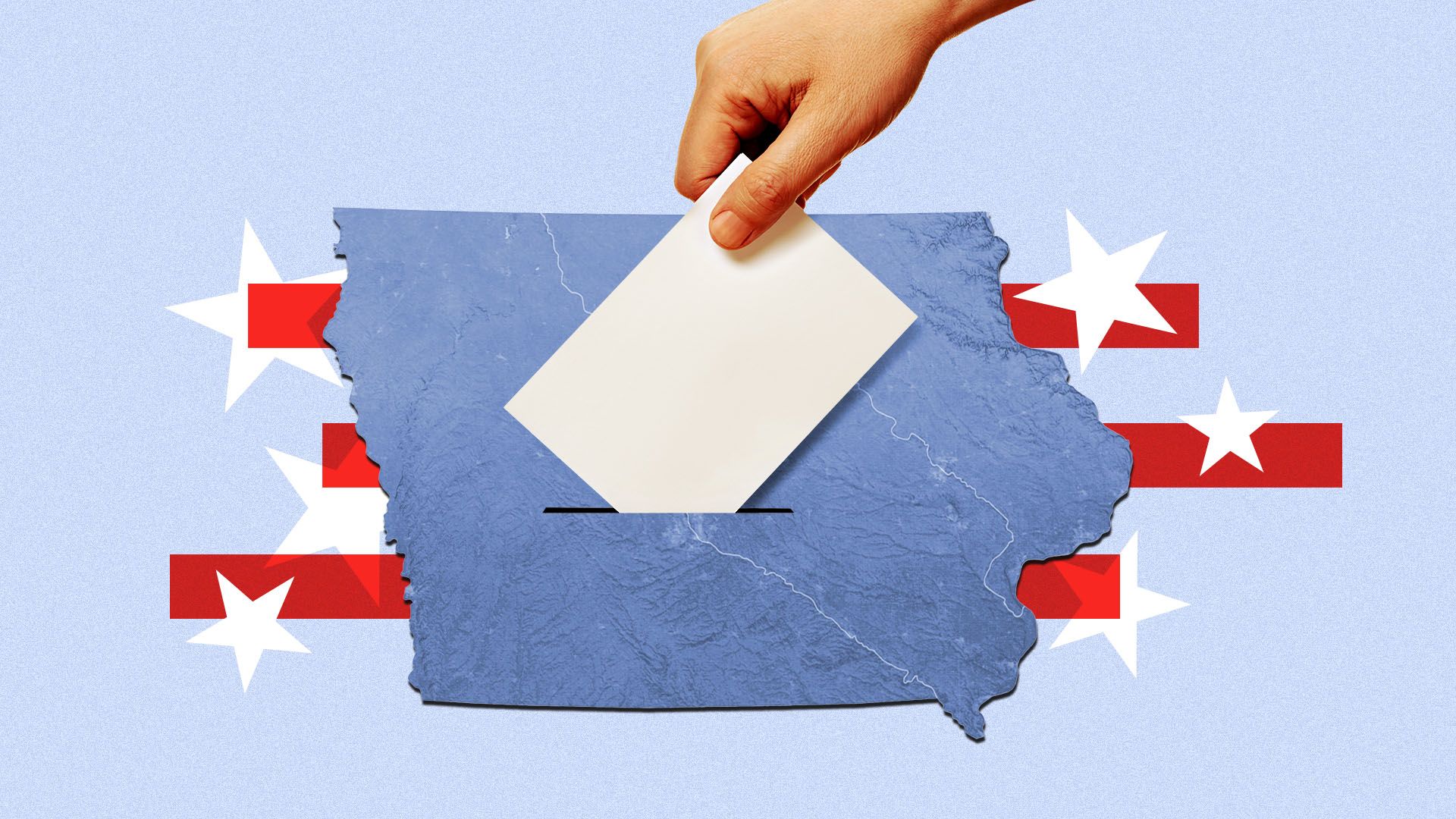 Podcast: Iowa and the future of election tech (Dan Primack — Axios)
A different kind of space race (Ashlee Vance — Bloomberg)
Tracking remote workplaces (Sam Machkovech — Ars Technica)
Beijing in the time of coronavirus (Steven Lee Myers — NYT)
Amazon knows more than just which books you've read (Kari Paul — The Guardian)
5. 1 fun thing: Traffic control — Indian style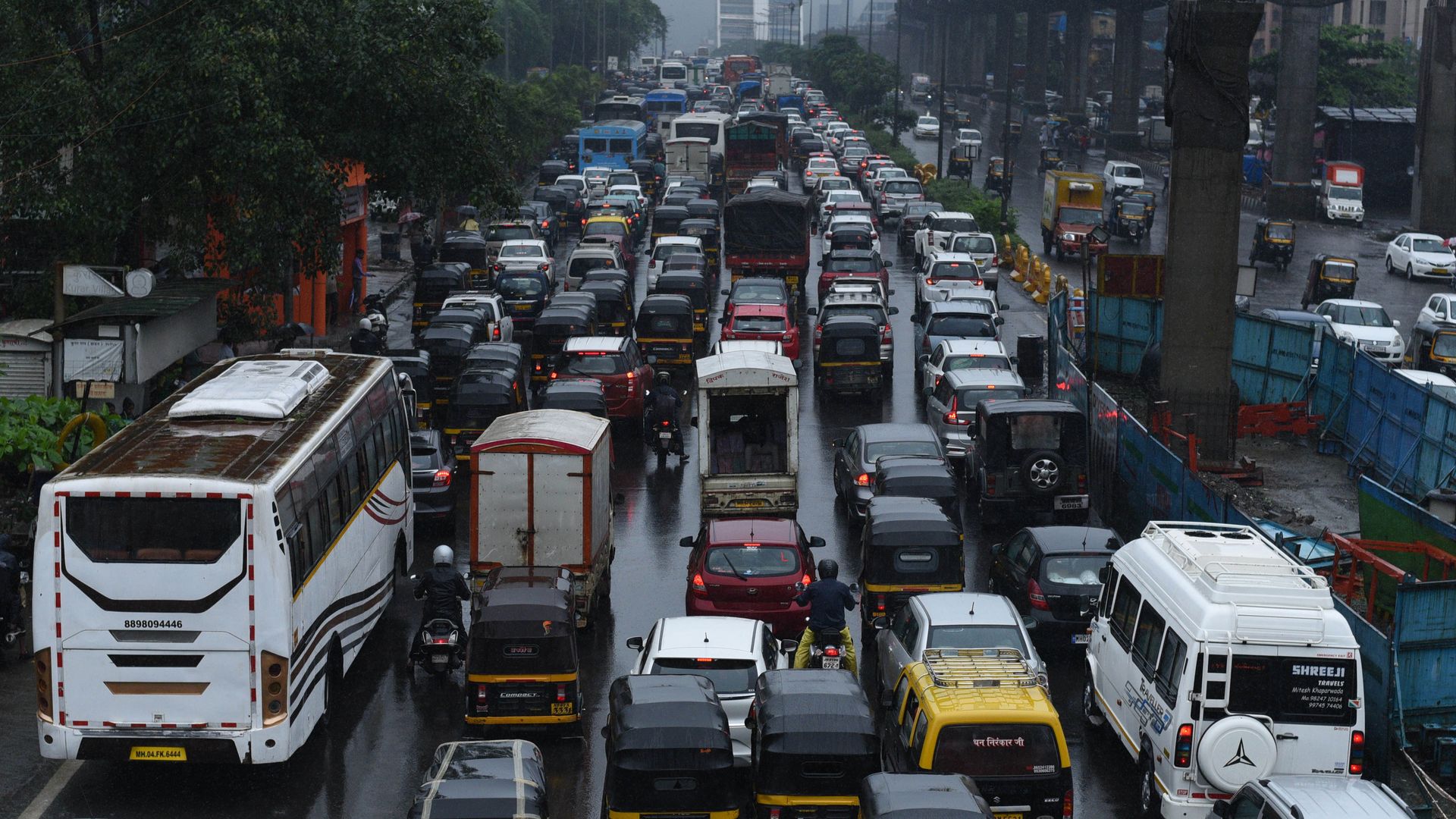 Mumbai, India, is the honking capital of the world.
It's one of the most traffic-choked cities on the planet, and "the car horn is a survival tool, and a weapon ... to get sluggish drivers to move," the New York Times' Jeffrey Gettleman writes.
To curb the noise pollution, Mumbai police are outfitting traffic lights at major intersections with noise detection technology, so when people honk at red lights — which, per the Times, is a common tactic to get other drivers ready to move — they stay red.
Police put up signs reading "Honk More Wait More," but not everyone understood what was going on.
And the best part? The cops filmed it.
My thought bubble: I hope this is the future of traffic control because — while psycho — it is hilarious.