Axios Future
July 09, 2019
Have your kids signed up? Or your parents?
Today's Smart Brevity count: 1054 words, a <4 minute read.
What else should we write about this summer? Hit reply to this email or message me at [email protected], Kaveh Waddell at [email protected] and Erica Pandey at [email protected].
Okay, let's start with ...
1 big thing: Age of the conformist trucker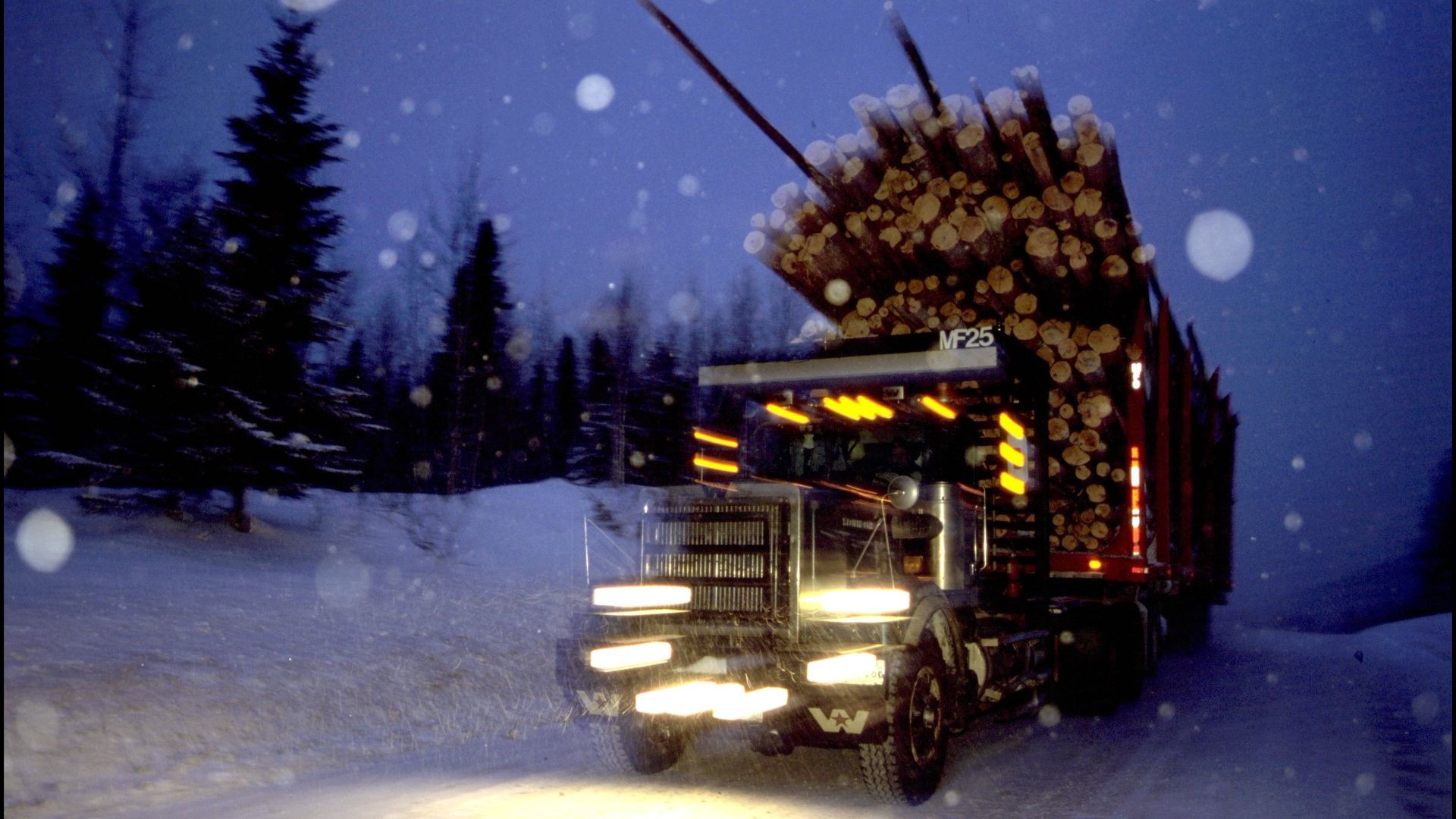 For a century and longer, the individualist quality in U.S. workers has been falling away as Americans have moved to the city and labor become more about big companies and playing well in the sandbox. Now, some of the last loner purists are being forced to conform, too.
The transformation of some of the few surviving archetypal individualists — doctors, farmers and now truck drivers — is powered in part by three of the most potent forces today: automation, monopoly capitalism and the new surveillance economy.
The big picture: Earlier this year, we profiled the disappearance of the independent U.S. farmer as Big Ag companies have come to control virtually the whole sequence of raising hogs, cattle and chickens.
Now, truckers — many of whom once proudly called themselves "asphalt cowboys" — are falling victim to a similar culture of strong management.
Technology monitors long-haul drivers for how fast they are moving, how much fuel they are using, how long they have been on the road and more. Increasingly, cameras in the cab are watching them, too, checking for signs of drowsiness and their safety habits.
This change comes to one of the most common professions in the country — there are 3 million U.S. truck drivers.
"This is what they are known for — an outlaw culture mentality," said Karen Levy, a professor at Cornell. "Many of them are deliberately in this profession to make their own decisions. There is a lot of resistance to being told what to do. That is what is slipping away."
Technology's push into trucking has not come suddenly: For decades, trucking has been open to trying out new automating technologies ahead of other industries, said Steve Viscelli, a professor at UPenn. This has included satellite tracking of trucks, GPS mapping and internet communications.
But looked at another way, this technological uninhibitedness has stripped skills from many trucking jobs, driving down wages along with shipping costs, two factors that help enable fast delivery.
This has utterly changed the duties of dispatchers, whose core skill formerly was making complex judgement calls about how to get a shipment from one place to another on time.
Now "technology is making the manager and dispatcher kind of unnecessary," said Michael Belzer, a professor at Wayne State University.
The instinct for the next best thing has pushed trucking into some of the most controversial new technology out there — 24-hour monitoring.
As we have reported, Big Tech's drive for data has led to the monitoring of people throughout their day, and the creation of a new economy — surveillance capitalism.
Levy, the Cornell professor, said this trend now includes the trucking industry, the subject of her forthcoming book, "Data Driven: Truckers and the New Workplace Surveillance."
Data collection in trucking began as a law enforcement exercise — making sure that drivers were not working too long. "But now it takes on a second life, with use to insurance companies and marketers," she said.
The bottom line: A consequence of the working conditions has been one of the highest worker turnover rates of any profession on the planet. In some segments of long-haul trucking, 94% of the drivers quit or are fired each year, said Stephen Burks, a professor at the University of Minnesota.
2. The exodus to Vietnam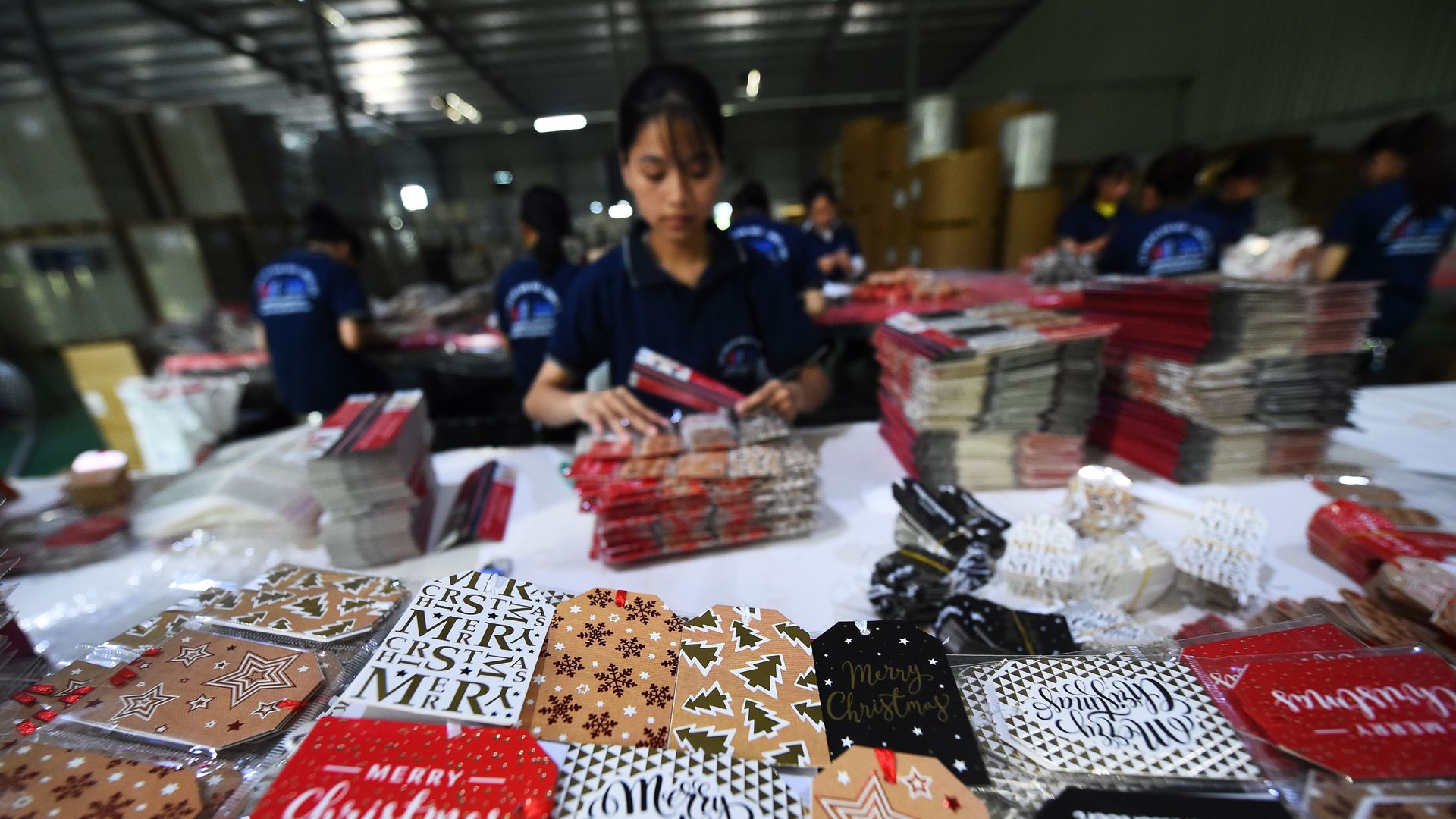 As the trade war with Beijing drags on, dozens of firms — from high-tech electronics manufacturers to apparel companies — have the same idea: relocate out of China to dodge the tariffs, Erica writes.
One seldom-discussed consequence of those moves is a potential labor shortage in places like Vietnam, Bangladesh and Cambodia, where many U.S. companies are fleeing.
What's happening: Clothing and consumer goods companies that require low-end manufacturing had already been leaving China in search of cheaper labor before the trade war. Now, tariffs and threats of intellectual property theft are pushing the higher-tech firms, like automakers and electronics manufacturers, out of the country as well.
U.S. apparel and footwear companies like Hanes, Levi's and Nike have steadily shifted to Vietnam and Bangladesh as the third and fourth batches of tariffs, which largely target consumer products, loom, says Mike Zuccaro, a senior analyst at Moody's.
HP and Dell are the latest electronics companies to go, and Amazon, Microsoft, Sony and Nintendo are looking to leave as well, reports the Nikkei Asian Review.

The impact: Together, HP and Dell make up around 40% of the laptop market, and they will move up to 30% of production elsewhere. Nikkei did not report where the firms intend to go.
The bottom line: "These countries are smaller, and the supply of land and skills and labor doesn't match that in China," says Joy Dantong Ma of the Paulson Institute. "And it's not just the labor but the roads, bridges and airports. It will take a while for the infrastructure to catch up."
3. The world leader in emissions
President Trump has racked up a staggering carbon footprint, Kaveh Waddell writes.
Last year, his plane emitted about 11,500 tonnes of CO2, more than 700 times of the average American, according to an analysis from AtoB, a flight booking company
Trump flew nearly 81,400 miles in 2018, according to the report.
Among the 15 world leaders studied, only Japanese Prime Minister Shinzo Abe contributed more to emissions: His plane sent nearly 14,500 tonnes of CO2 into the atmosphere as it flew more than 128,300 miles.
4. Worthy of your time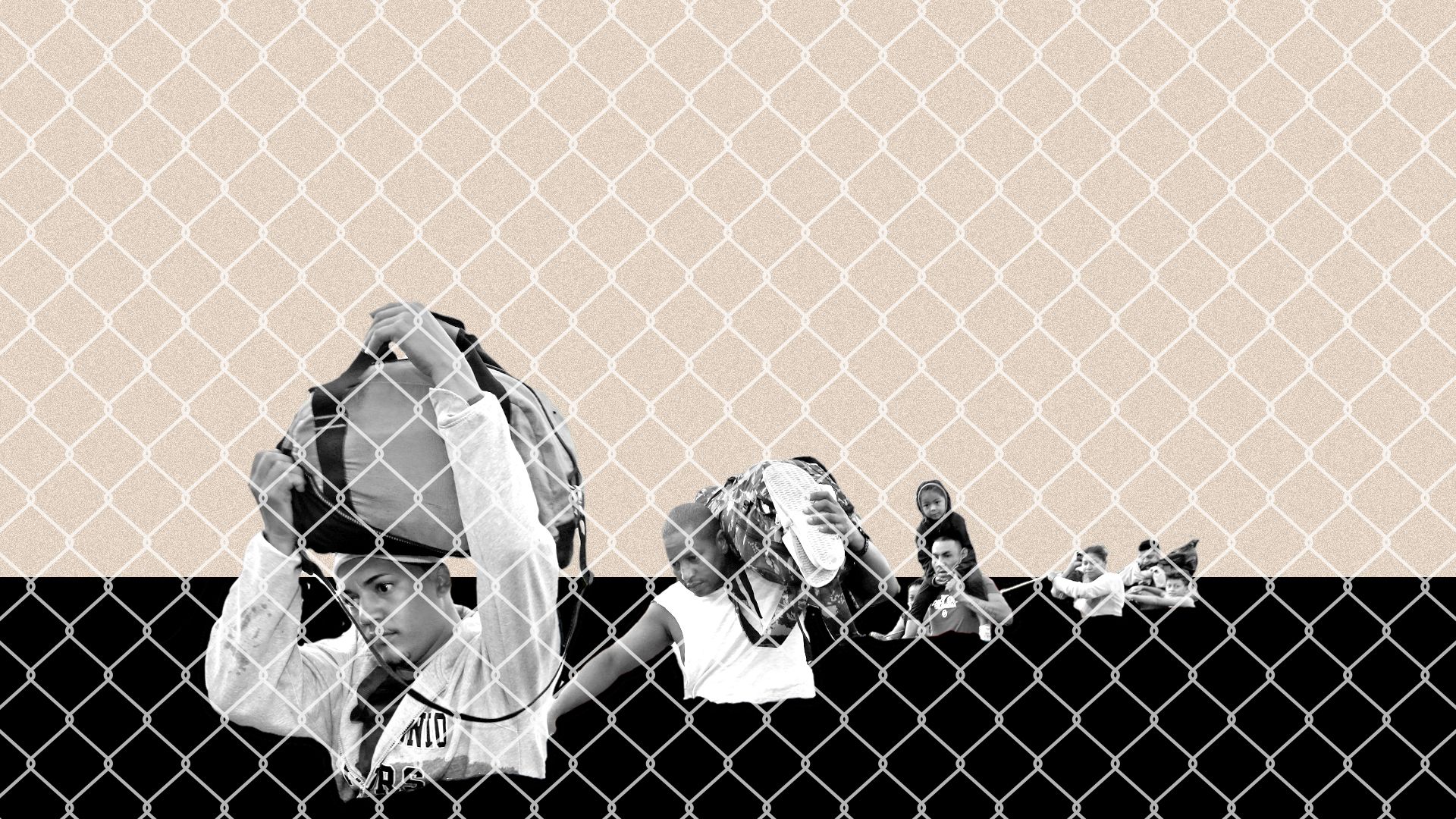 Trouble for Walmart's e-commerce business (Jason Del Rey — Recode)
Why the migrant crisis is happening now (Stef Kight — Axios)
Driver photos are a gold mine for ICE and FBI (Drew Harwell — Washington Post)
Germany: the new scooter battleground (Tim Bradshaw — FT)
A threat to Amazon's dealmaking (Dana Mattioli — WSJ)
5. 1 ballooning thing: The cost of live music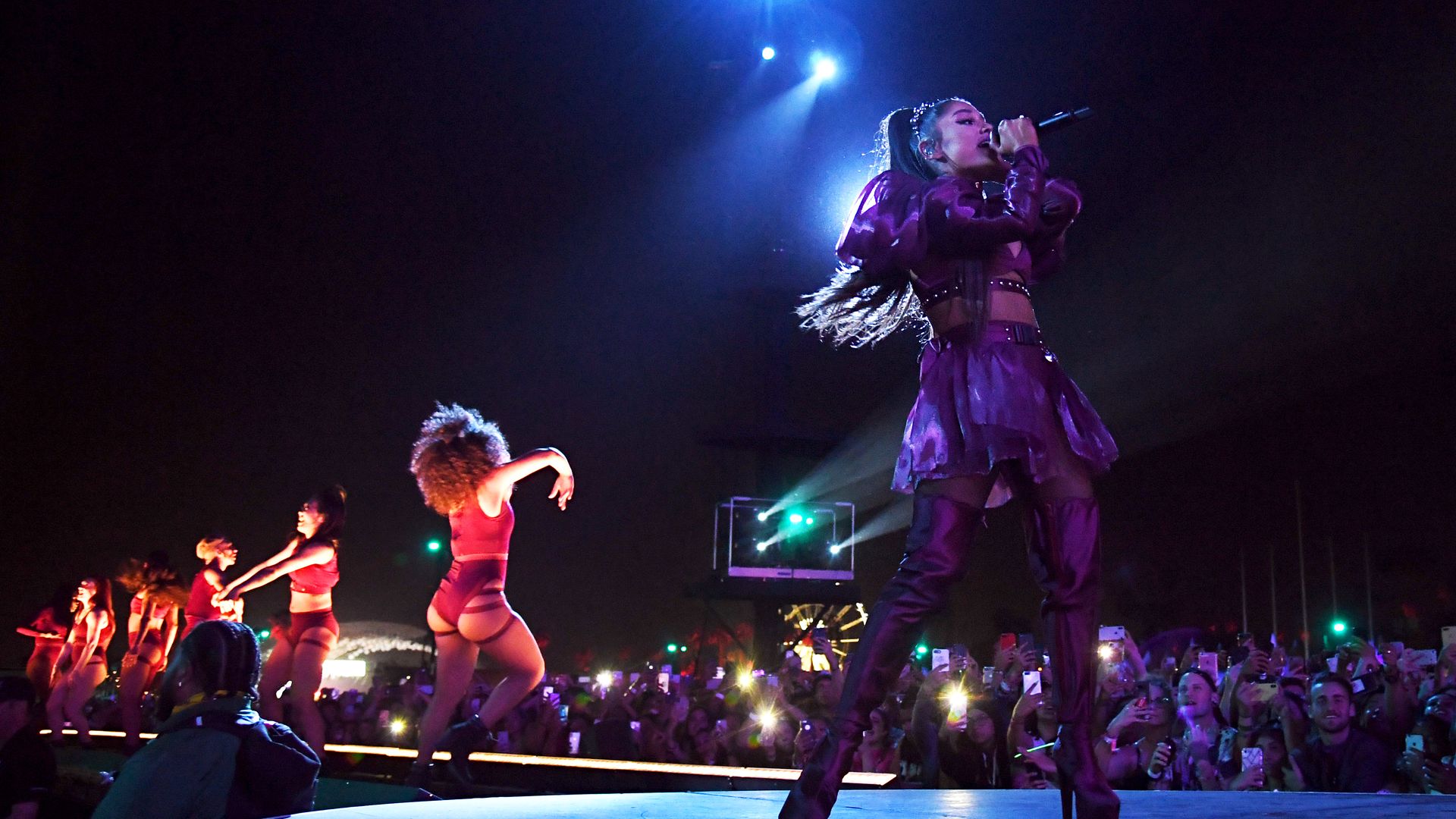 In 1981, the average price for a concert ticket was $12. By 2017, it had jumped to $64, Erica writes.
If the price of tickets had risen alongside inflation, they'd cost about half as much, reports Quartz, citing recently released research by the late economist Alan Krueger.
This is because while the productivity of industries like manufacturing and logistics has skyrocketed, pushing prices down, businesses like music and health care have not seen the same increases. And so they take bigger bites out of consumers' wallets, Krueger noted.
One fix is the music festival model, where multiple performers can share the costs of sound, lighting and venue. Tickets for weekend-long festivals like Lollapalooza and Coachella go for around $400. That's for a few days of music featuring 120 or so artists.
P.S.: Speaking of the state of music around four decades ago, Sony's Walkman celebrated its 40th birthday last week.