Axios Future
March 29, 2019
I have spent the week driving around Iowa. Among those I met were Clear Lake hog farmer Chris Petersen and Hiawatha restaurateur Jennifer Goodlove. Take a look at their stories, and more.
Have your friends signed up? Any stories we should be chasing? Hit reply to this email or message me at [email protected]. Kaveh Waddell is at [email protected] and Erica Pandey at [email protected].
Okay, let's start with ...
1 big thing: A country of monopolies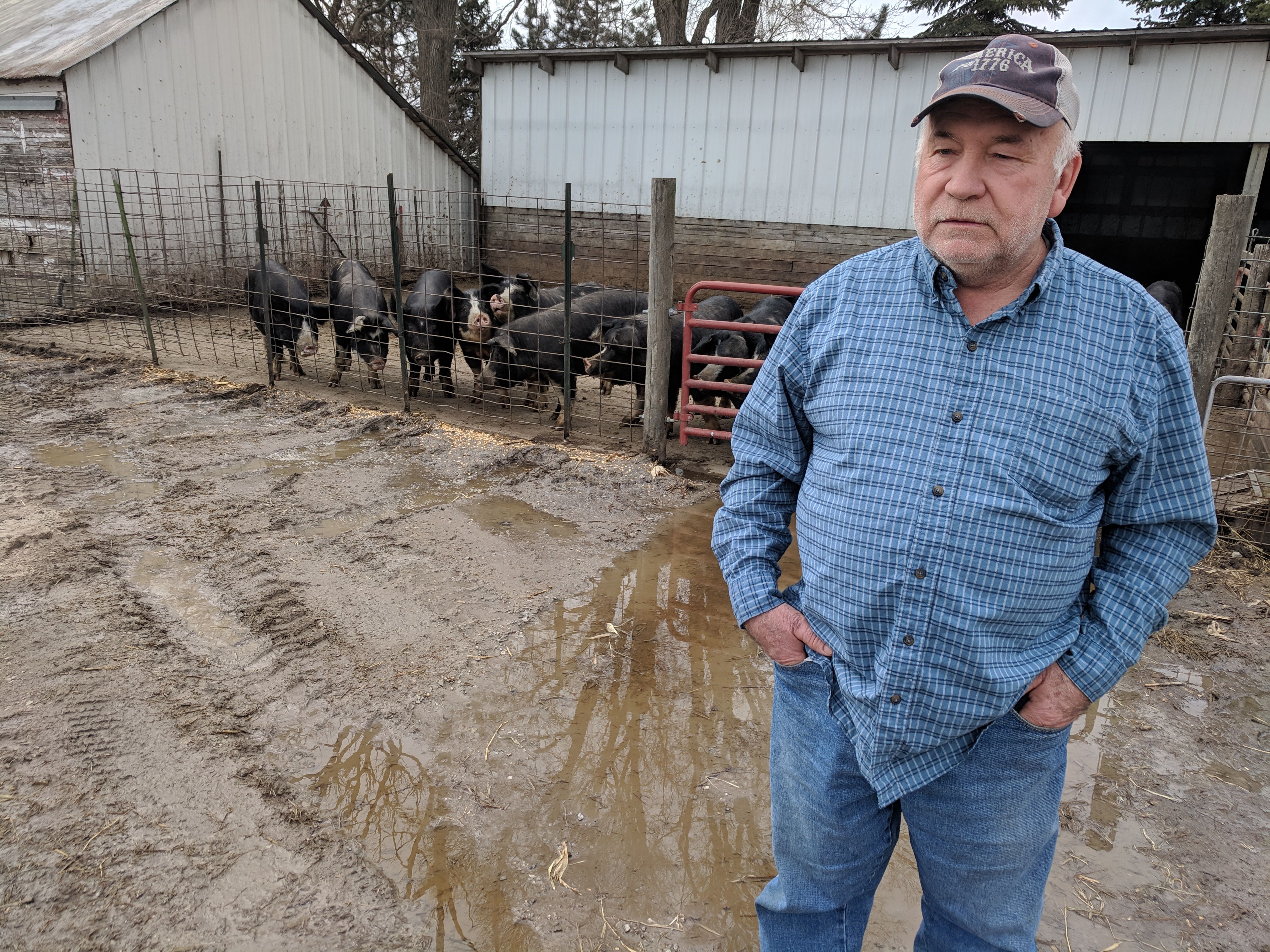 CLEAR LAKE, Iowa — Chris Petersen, a third-generation hog farmer who says "I bleed rural" and tears up at the fate of family and friends, has found a way to keep his small holding going, and avoid the exodus that so many are making. His grown son and daughter have, too.
But meanwhile, Petersen is at war with the big companies that he says are destroying the culture of smaller places like Clear Lake.
"We are going down the same road as the Russians with the collective farm system," he told me yesterday. "There, the government controlled it. Here, it's the corporations."
The big picture: While his is a dramatic rendering of the state of American agriculture, Petersen has a point — across industries, the U.S. has become a country of monopolies.
Three companies control about 80% of mobile telecoms. Three have 95% of credit cards. Four have 70% of airline flights within the U.S. Google handles 60% of search. The list goes on. (h/t The Economist)
In agriculture, four companies control 66% of U.S. hogs slaughtered in 2015, 85% of the steer, and half the chickens, according to the Department of Agriculture.
Similarly, just four companies control 85% of U.S. corn seed sales, up from 60% in 2000, and 75% of soy bean seed, a jump from about half, the Agriculture Department says. Far larger than anyone — the American companies DowDuPont and Monsanto.
As we have reported, some economists say this concentration of market power is gumming up the economy, and is largely to blame for decades of flat wages and weak productivity growth.
The issue has become a higher-profile plank of both political parties — and could move to the center of the 2020 debate.
Farmers like Petersen are on the receiving end of all this concentration. Just in the five years from 2007 to 2012, the number of U.S. hog farms declined by 25%, the Agriculture Department says.
The heyday, in Petersen's memory, was the 1970s, when "rural America was ungodly vibrant." Sixty cents paid per pound of hog gave farmers a healthy profit, he said.
The nearby city of Swaledale had just 220 people, yet when you added in everyone in the surrounding, smaller towns, there was sufficient business for a bank, grocery and hardware stores, a gas station, and two bars with restaurants.
Now, Swaledale is about 150, and the businesses have shuttered: "It's all gone. That's what they've done to rural America."
When Petersen says "they," he means Big Ag, which in his view is plain greedy. It is trying "to run us out," he says, banging the table with his fist.
In a statement, Tyson said: "We've been working with poultry farmers on a contract basis since the late 1940s and it has been a relationship we believe works well for both the farmer and the company. As noted on our website, contract farming insulates the farmer from the risk of changing market prices for chicken and feed ingredients such as corn and soybean meal, which represents the majority of the cost of raising chicken. So, farmers' compensation is not dependent on what the feed costs, or prices at the grocery store."
In 2001, Petersen went bankrupt. After that, he changed his business model and began to raise a premium hog known as a Berkshire, a breed whose meat he compares with Kobe beef. They fetch twice the price of the standard hog.
The whole sequence is outside the packers system.
"It's capitalism at its best. You get a price, not a fee," Petersen said.
2. Shrinking, aging, withering away
We hear much about two enormous U.S. and global trends — urbanization and aging. In most countries, people are fleeing to the city, and the population on average is getting older.
Here in Iowa, you can see this happening in real time: The state's 19 "micropolitans" — population centers outside the gravitational pull of any big city, which exercise their own pull on smaller communities in their own region — are shrinking and aging.
Why it matters: When you think of family farms and rural America — the bedrock of much of the country's traditions — those communities survive as a piece of the micropolitan orbit. The micropolitans "are the anchor socially, culturally, economically," says David Swenson, an economics professor at Iowa State.
In recent decades, though, local jobs in manufacturing and businesses that grow up around them have been withering up, leading young Iowans to move to larger cities for work.
Two examples: As you see above, Cerro Gordo County's 65-and-over population surged to 20.6% in 2016 from 11.8% in 1970, according to data compiled by Swenson. In Dickinson County, one out of four people are 65 or older, compared with 14.2% in 1970.
On average, senior Iowans are now 18.6% of the micropolitans, up from 11.6% in 1970.
The state as a whole has aged, too — with 16.4% 65 or older, compared with 11.4% in 1970.
"Many of the towns are caught in a cycle of blight and degradation," Swenson told me. "They don't necessarily have a Plan B."
3. What you may have missed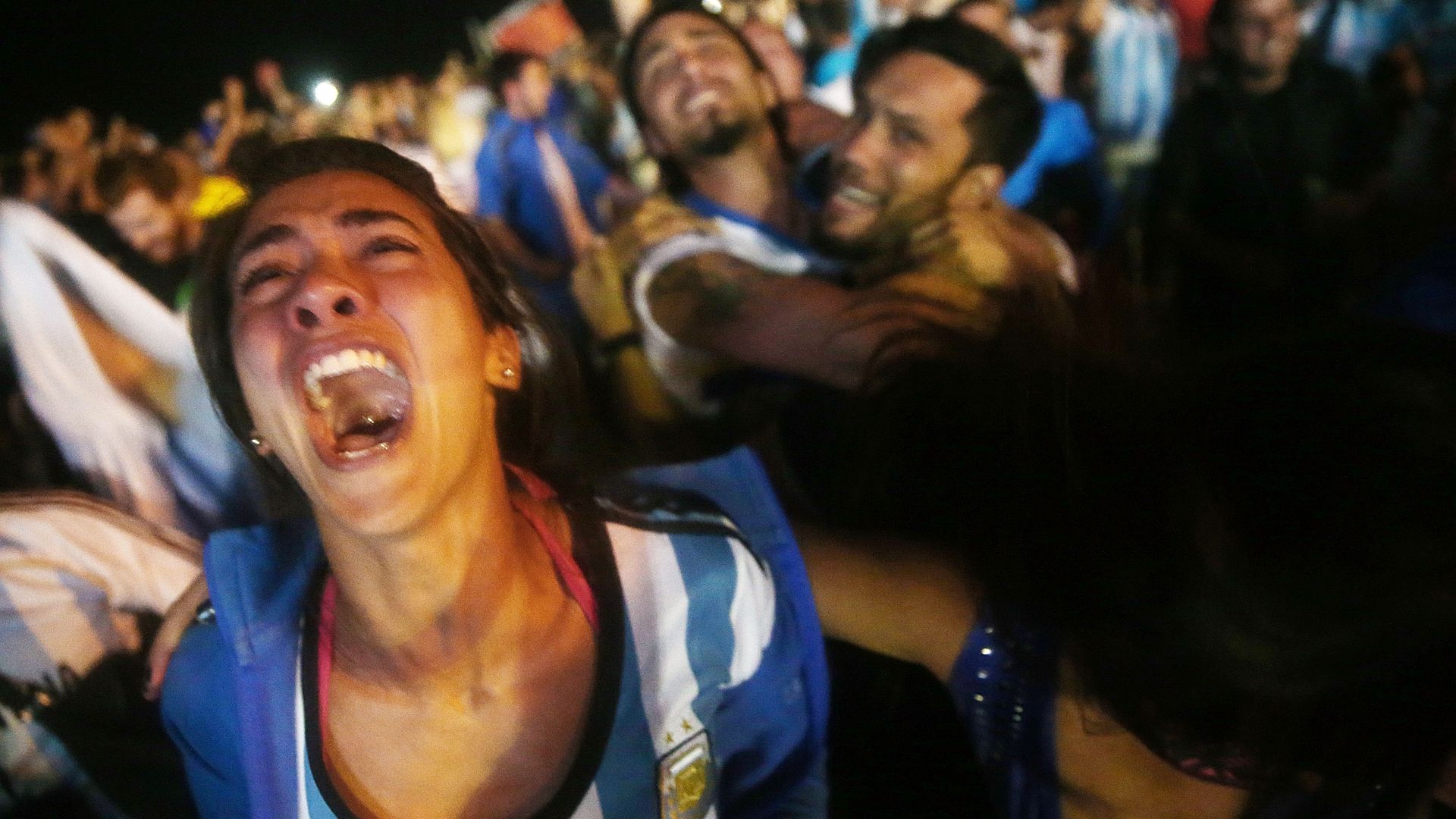 4. Worthy of your time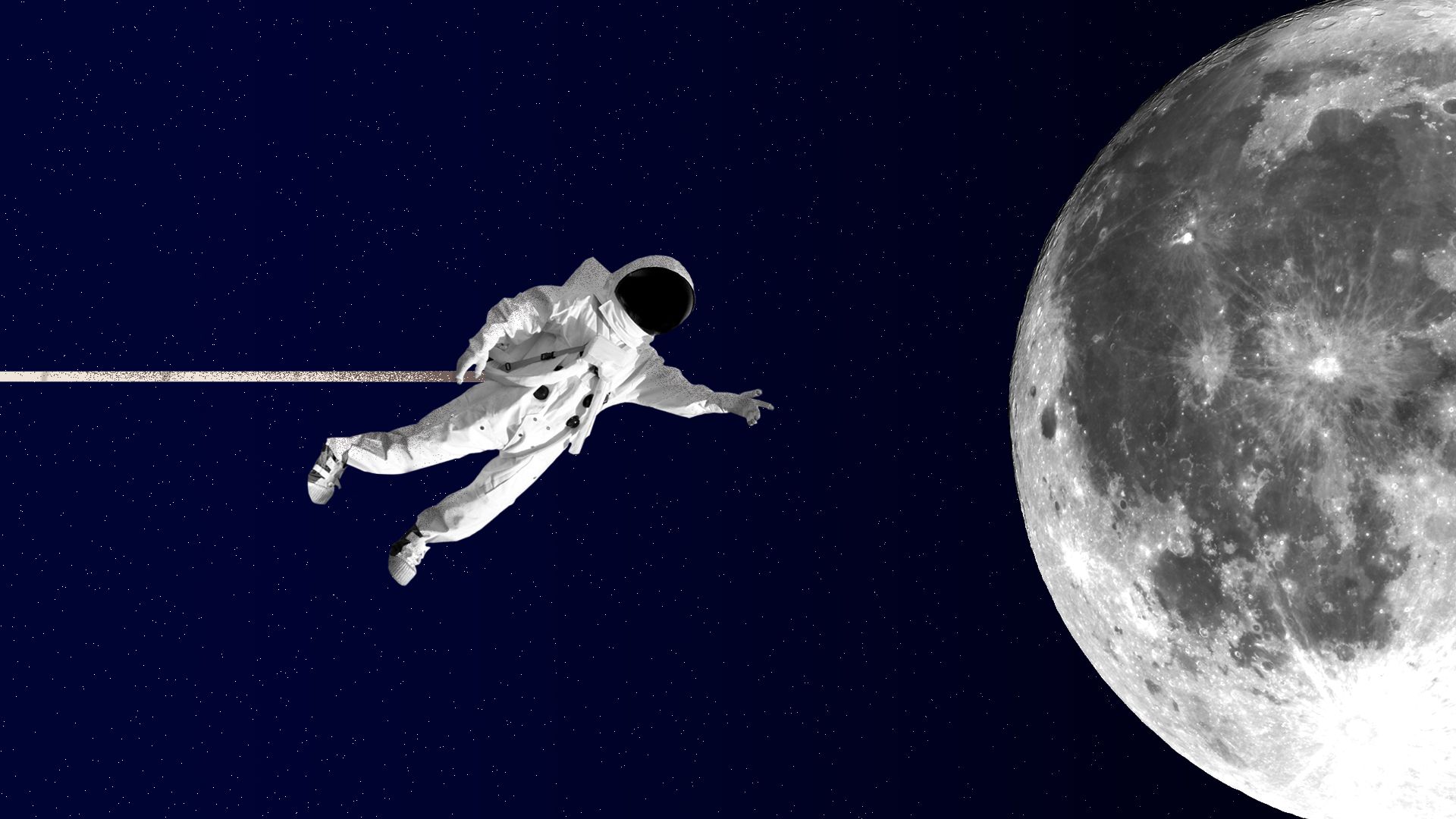 This house survived the Woolsey fire (Jim Carlton - WSJ)
NASA's moonshot whiplash (Andrew Freedman - Axios)
The case for a better toothbrush (Jonathan Margolis - FT)
More on today's tulipmania (The Economist)
Why you see so few frogs these days (Jason Bittel - WashPost)
5. 1 Linn County thing: Championship soup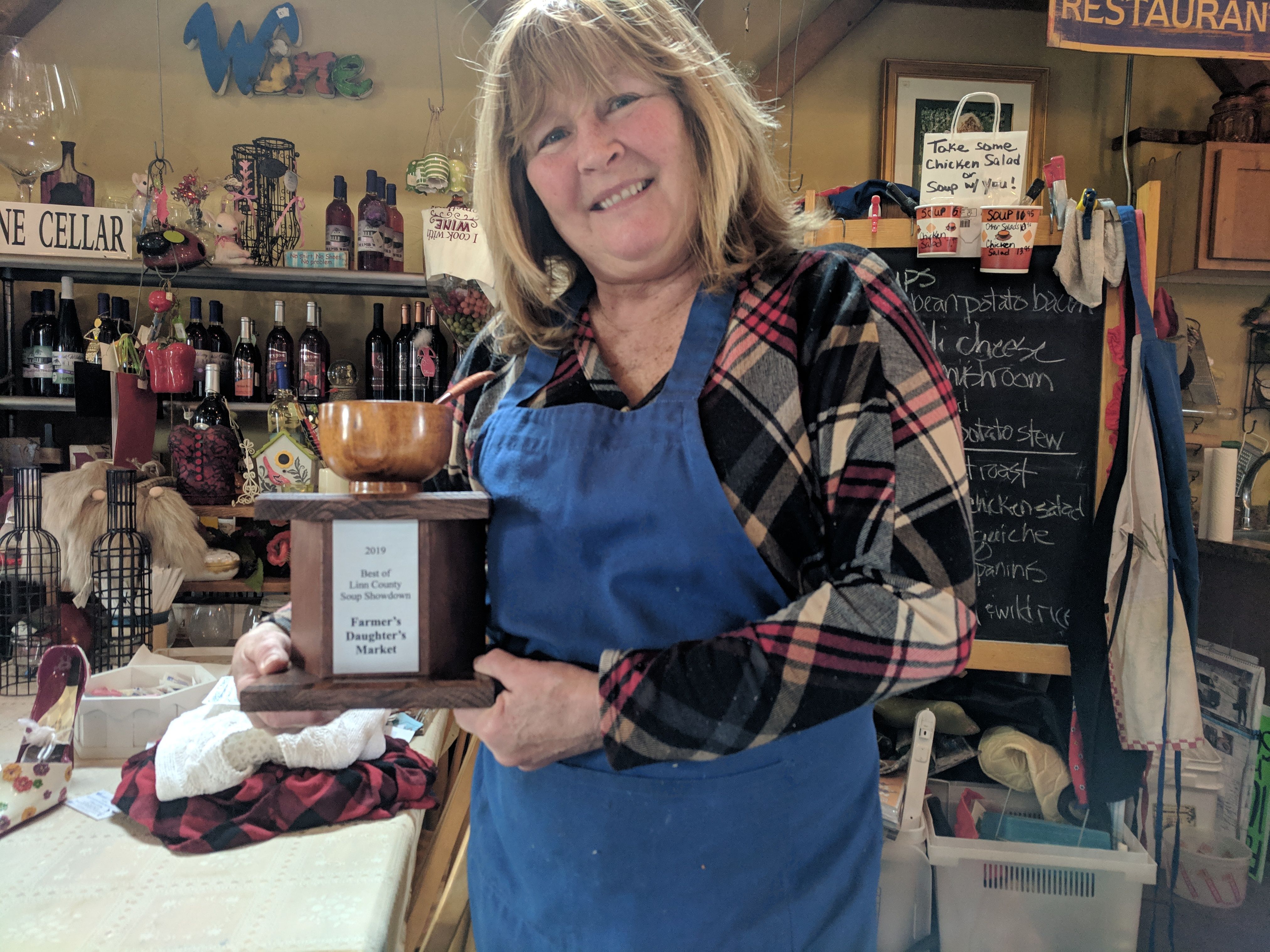 HIAWATHA, Iowa — They announced the championship soup of Linn County this week, and the winner for 2019 was Jennifer Goodlove's incredibly scrumptious green bean potato bacon.
On Wednesday, Joe Peiffer, a prominent U.S. bankruptcy lawyer, took me to Jennifer's restaurant, The Farmer's Daughter. We followed up the soup with utterly delectable Mississippi pot roast and mashed potatoes.
Thanks Jennifer. Thanks Joe.