Axios Future
March 06, 2019
Have your friends signed up?
Keep up with the latest news. Sign up for our breaking news alerts.
D.C. readers: You're invited to Mind the Skills Gap this Thursday at 8 am. Join Axios' Kim Hart for a look into the role policy, business and education leaders play in offsetting the skills gap. 
The lineup: Kevin Hassett, chairman of the White House Council of Economic Advisers; Rob Falzon, vice chair of Prudential Financial; and Randi Weingarten, president of the American Federation of Teachers. RSVP.
Any stories we should be chasing? Hit reply to this email or message me at [email protected]. Kaveh Waddell is at [email protected] and Erica Pandey at [email protected].
Okay, let's start with ...
1 big thing: The race to dominate chips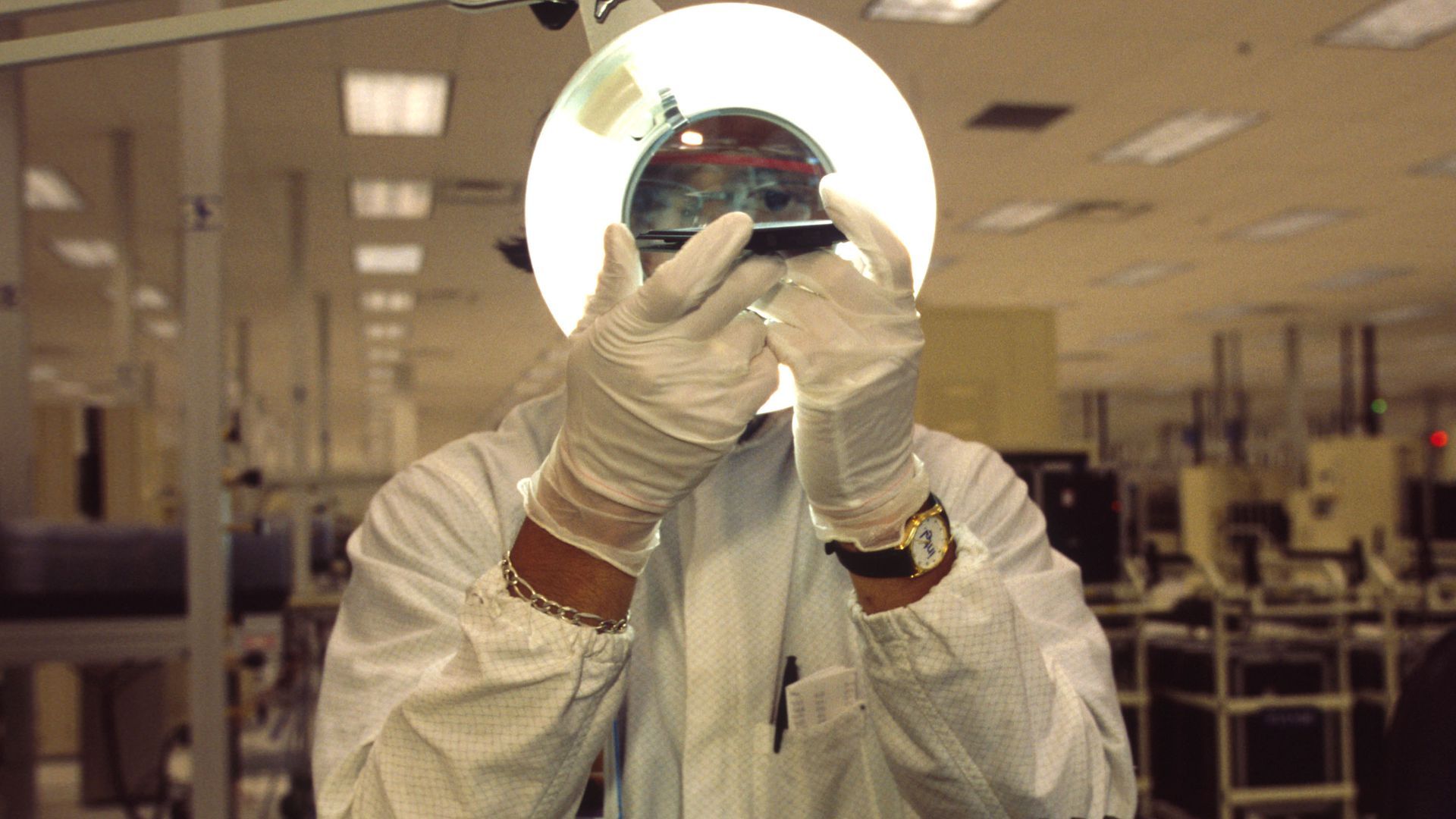 One of the most important and overlooked arenas of high-stakes tech competition is the global race among companies and nations to invent and manufacture the brains of future technologies — a rivalry for the commanding heights in advanced computer chips for artificial intelligence.
Kaveh writes: For decades, U.S. companies have held the lead in chips. But now, they are losing ground.
What's happening: America's biggest chipmaker says Chinese companies could catch up with U.S. chip advances within 5 years.
Driving the news: In a new policy paper shared first with Axios, Intel today called on the government to implement a national AI strategy that will position the U.S. to beat upstarts in China and elsewhere. Leading Chinese chipmakers include HiSilicon, Tsinghua Unigroup and Shenzhen Huiding Technology.
The background: The semiconductor industry has been flooded with new entrants in the U.S., Europe and China, each playing for a piece of a new pie that nobody's quite sized up yet. The new arena of competition: chips special-made for AI, a quickly shifting field that requires deep expertise in designing and manufacturing silicon.
Leaders Intel and Nvidia are under threat at home and abroad. U.S. web giants — including Google, Facebook, Apple and Amazon, some of the chipmakers' biggest customers — are increasingly making their own chips.
At the same time, China and other countries are pushing to rely less on American-made chips.
In an executive order last month, the Trump administration set down general goals, but without specificity or funding. Experts say it is years late. Chinese companies will pose a threat within 2-5 years, depending on the type of AI chip they're making, predicts Naveen Rao, Intel's head of AI. "I'm still a little disappointed on the speed with which we're acting," Rao tells Axios.
Intel's recommendations include boosting federal investment in AI R&D and reskilling programs.
Their priority request: The government should unlock its vast stores of data — a move that, while raising thorny privacy questions, is meant to erase China's massive data advantage.
Rao and David Hoffman, Intel's associate general counsel and top privacy officer, both say the government should open up its health data, such as from the Veterans Administration.
The U.S. could also strike data-sharing deals with other countries, Hoffman said, gaining access to a bigger pool of data.
To get there, the U.S. could implement a national privacy law, which would make countries comfortable sharing data with the U.S., says Hoffman.
China's rise "hasn't happened yet in the AI market, but it will," Rao says. "I have no doubt."
2. Fixing AI
Just 9 rich tech companies have come to dominate the development of AI. In the process they have made monumental errors, leading to privacy meltdowns and biased algorithms.
Kaveh writes: In a new book, New York University professor Amy Webb stakes out the controversial position that these companies — though they stirred up the trouble — are also the best hope to fix it.
What's going on: In "The Big Nine," Webb profiles 6 companies in the U.S. and 3 in China.
The Americans are a familiar bunch: Google, Microsoft, Amazon, Facebook, IBM and Apple. Webb calls them the G-MAFIA.
China's big three are Baidu, Alibaba and Tencent.
Together, the 9 are valued at about approximately $4.9 trillion, and they employ most of the world's still-slim ranks of top AI talent, numbering just in the thousands.
In the U.S., the G-MAFIA has driven the development of AI, putting out razzle-dazzle products every year in an attempt to appease investors and shareholders.
This has meant that the companies have shirked important long-term planning for AI catastrophes, Webb says.
Now they are under fire, taking hits in the eyes of regulators and the public for their rapid-fire missteps.
So why give them any more power than they already have?
In an argument against throwing the baby out, Webb tells Axios that the companies, with their top talent and vast institutional knowledge, are the best vehicle for fixing this mess — as long as they have a firm hand to guide them.
They can't be broken up like Bell in the 1980s, she says: "It's totally impractical."
The normal course of regulation, too, is a no-go, she argues — too slow to keep up with the rapid pace of change.
Instead, what's needed is an international oversight body with enforcement power, Webb says — something like the International Atomic Energy Agency, which polices countries' nuclear programs, but for AI.
If they stay the course, the G-MAFIA are setting up themselves — and us — for catastrophic failure.
At the root of the problem is that their labs, which are largely homogenous — are made up mostly of white, highly educated men, which has created bias in how AI behaves.
Drawing inspiration from the Bretton Woods conference that birthed a new post-war financial order, Webb suggests creating a new international body to keep the companies in check, and to preserve human rights as they develop more powerful AI.
China's authoritarianism will only be balanced by economic forces, Webb writes. By funding basic AI research in the West and pushing the G-MAFIA forward, the world can avoid fantastical disaster.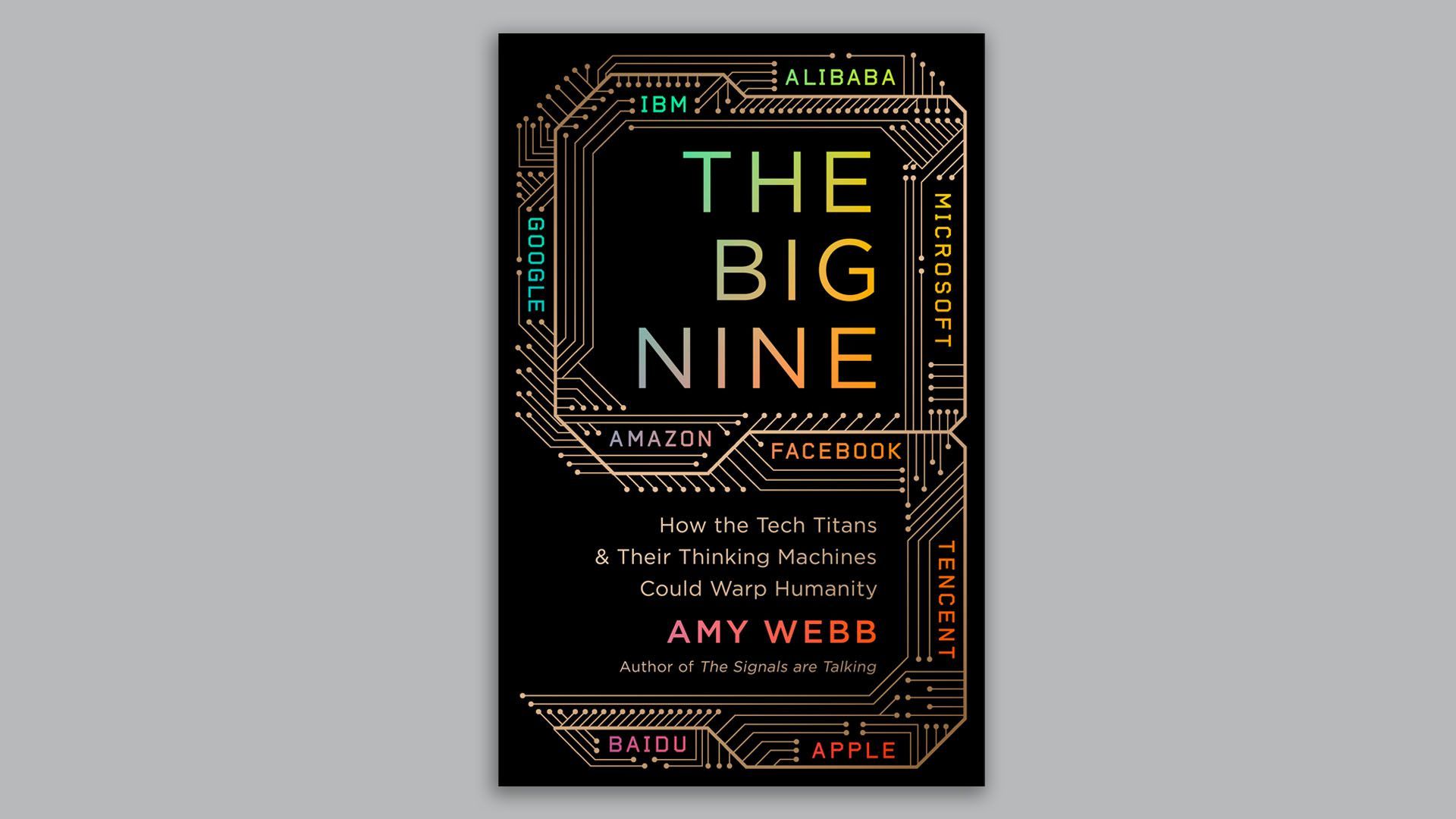 3. Mailbox: America, the motionless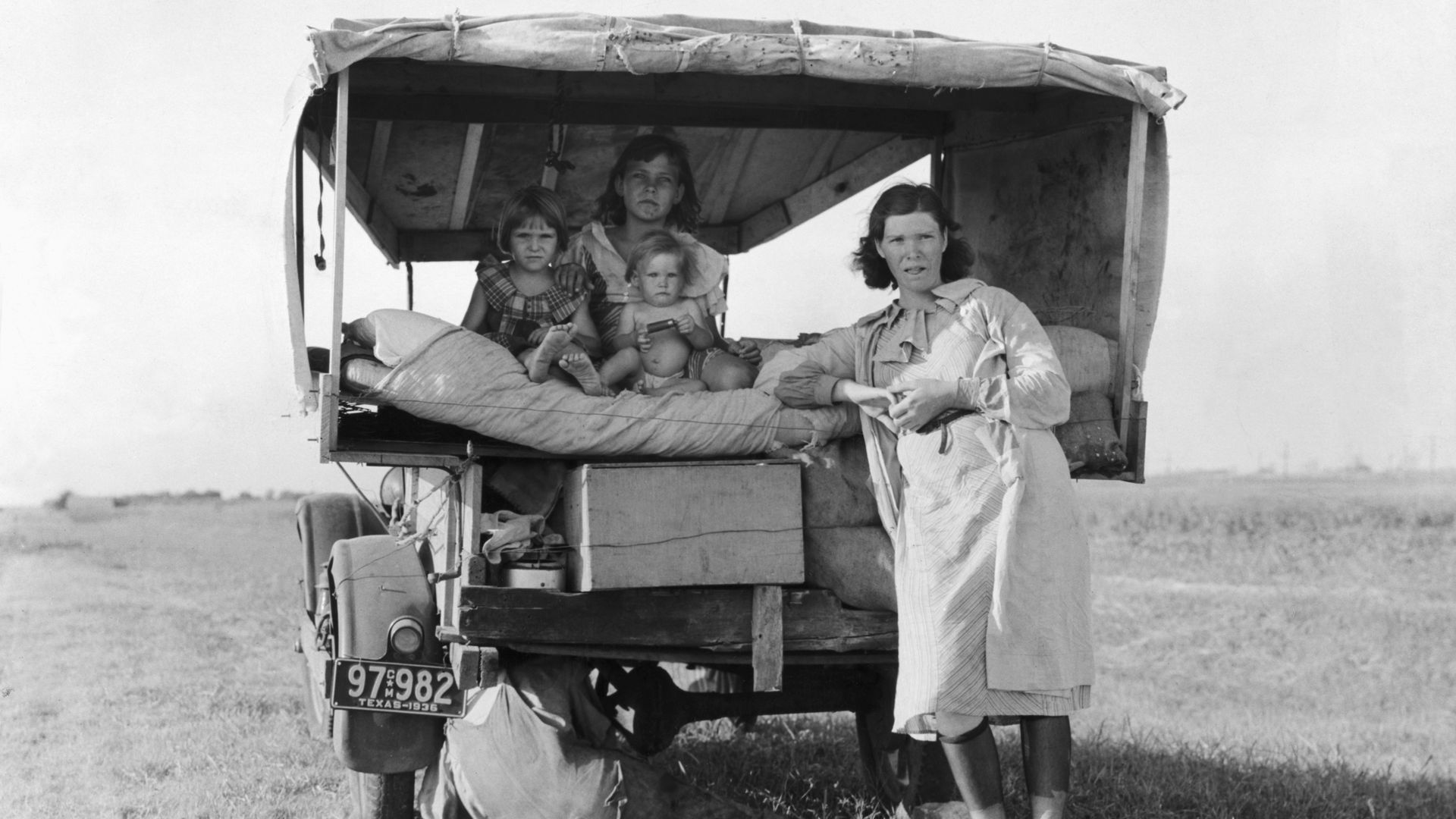 The mailbox was full this morning after yesterday's lead story, "For struggling Americans, nowhere to go." Below we excerpt a couple of the letters:
"Americans aren't moving to cities because the cost of living in cities is too high! Higher wages don't matter if costs go up the same or more — the result is just a form of price inflation. Housing costs are the #1 driver of economic inequality in the U.S. No discussion of wage changes is complete or accurate without a discussion about costs. And no one—save for the YIMBY folks—are talking about it."
— Matt Mireles, Menlo Park, California
"One unmentioned factor is the cost of housing everywhere there are good jobs. High rents [and] high house prices make people think twice. It is one thing to live on the edge where things are familiar. It is another to be homeless a long way from home.
There used to be lots of sawmill jobs [here] in Oregon and there still are some. But most of the timber has been cut (about 90%) and all the mills are automated, which is what really resulted in job loss for the unskilled. If federal restrictions were eliminated, the entire state would be logged off in about 10 years and that would be the end of it for another 50 years, which is how long it takes to grow trees, as an average. The state has several old derelict logging towns.
We are not a rich state, but people keep coming here without a job lined up. It can be hard to get a job here without a skill. Even our agriculture in the Willamette Valley is relatively skilled, and the low skill jobs, which most people won't take, are filled by Mexican immigrants because they are hard physical labor."
— Mike Larkin, Florence, Oregon
4. Worthy of your time
What Amazon gives Virginia city for its $23m subsidy (Patricia Sullivan — WP)
For American teens: less sex, drugs, alcohol (Stef Kight — Axios)
The garage inventors who beat South Africa's drought (David Pilling — FT)
Chinese hacking and universities (Dustin Volz — WSJ)
Juan Maldacena's universe-in-a-bottle (Natalie Wolchover — Quanta)
5. 1 food thing: Saving mayo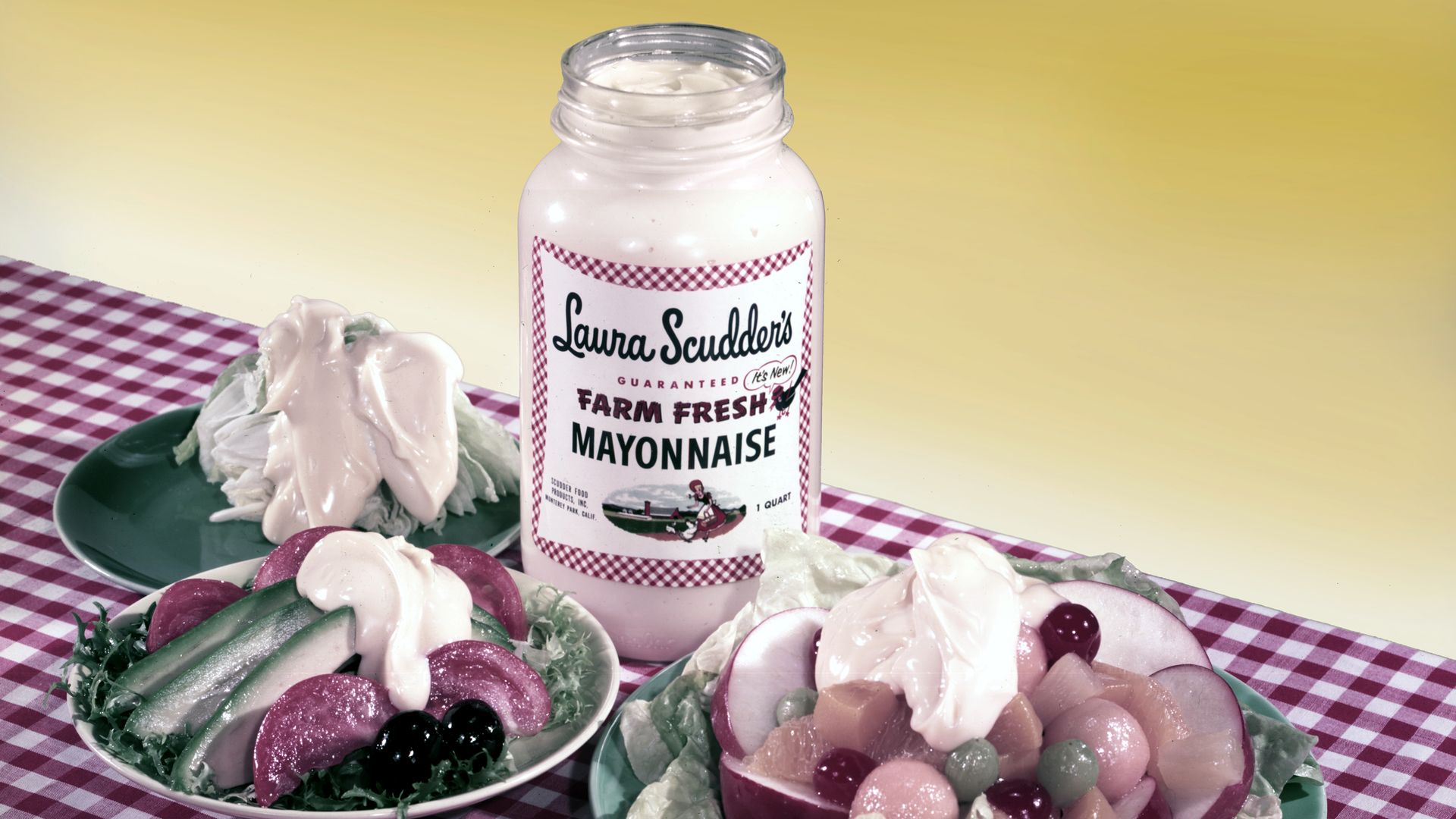 We've chronicled the fall of America's favorite condiment — mayonnaise — at the hands of millennials who prefer zestier, hipper sauces.
Erica writes: But in an effort to salvage the sandwich staple, Heinz — a big mayo seller — has been dressing up the classic condiment.
Last year, Heinz debuted Mayochup, a mayo and ketchup mashup.
And just today, it's out with two new mayo creations: Mayocue (mixed with BBQ sauce) and Mayomust (mixed with mustard).
Our thought bubble: Tons of young people still enjoy mayo. The only difference is they know it as the fancier "aioli." So this rebrand might just work.