Axios Future
December 22, 2021
Welcome to Axios Future, where we've reached the end.
Thank you so much for joining me on this journey over the past two years, and thank you especially to my editor Alison Snyder for her calm guidance and willingness to put up with my puns.
What's next: That would be the Axios What's Next newsletter, which Future subscribers will start getting in the new year.
You can follow my own personal and professional future on Twitter.
Today's Smart Brevity count: 1,796 words or 7 minutes.
1 big thing: The benefits and risks of new tech will decide the future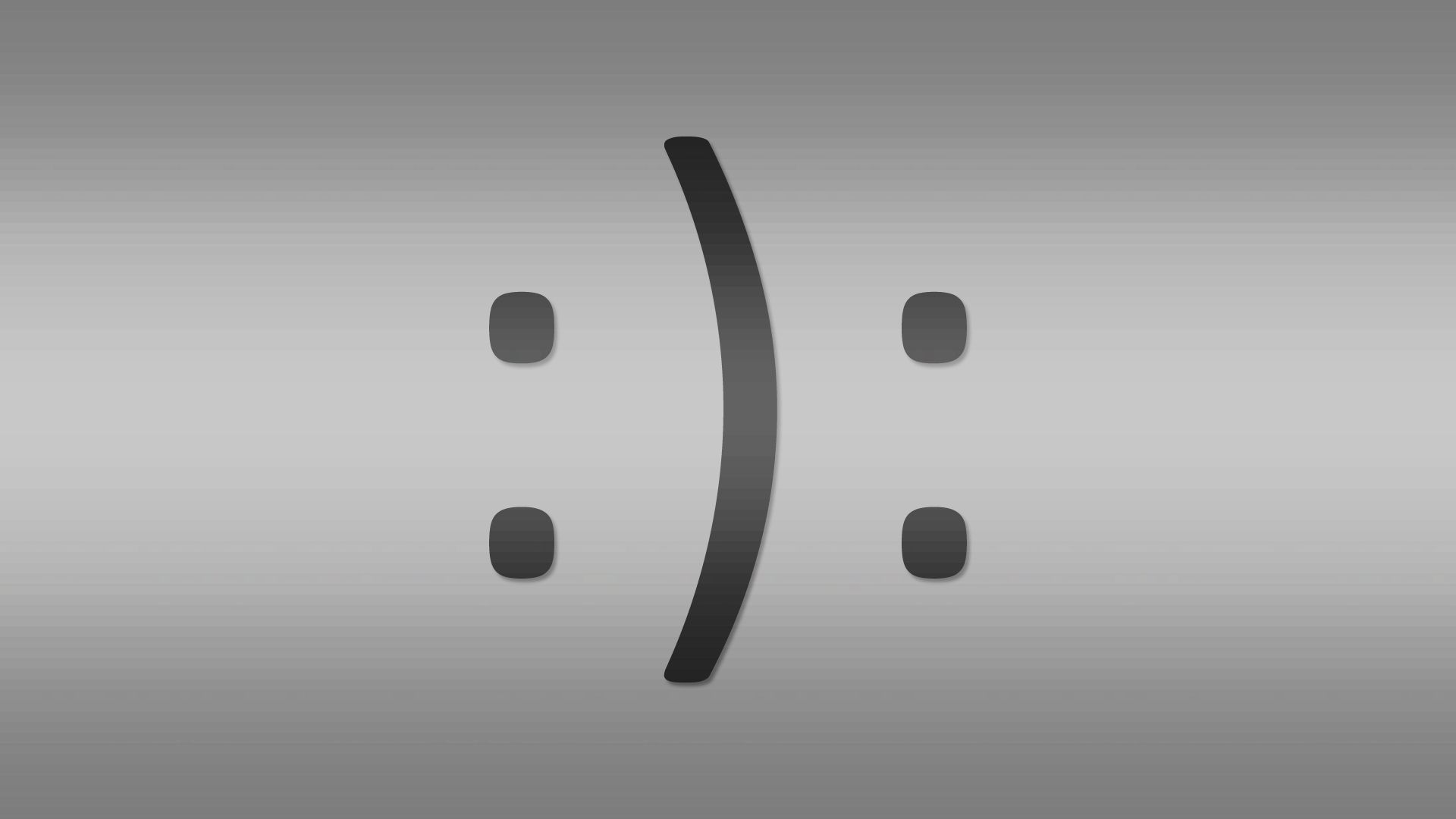 The future we will live in will largely be a function of balancing the benefits that new technology brings with the risks and downsides it inevitably causes.
Why it matters: The pandemic has demonstrated both the value of accelerated technology and the penalty when it's held back by red tape and regulation — lessons that would be smart to take for a future that demands innovation.
But every innovation has its dark side, and it will be up to us to manage that minefield.
The big picture: In my first item for my first Axios Future newsletter nearly two years ago, I wrote, "if we properly harness threatening technologies and mature as a species, we could not only survive the 21st century, but thrive in it."
I still believe that, and the experience of the pandemic has only deepened that conviction.
While we now obsess over the waning efficacy of our vaccines against the new Omicron variant, we shouldn't forget the scientific marvel they represent. At the start of the pandemic, an optimistic timeline for developing a new vaccine was four years, but we had the first mRNA shots in arms in barely a year.
Between the lines: If anything, I've come to believe that from pandemics to climate change to human development, what we need, in the words of economic policy analyst James Pethokoukis, is innovation "faster, please!"
Innovation — of both products and ideas — is primarily what has raised much of humanity from the grinding poverty and stasis that was our baseline state for most of human history.
To fight climate change, to extend prosperity and energy to the billions who still lack it, we need to focus aggressively on accelerating innovation and dismantling the political obstacles that stand in its way.
In other words, we need more of everything — and we need it now.
Yes, but: If I've come to better appreciate the benefits of faster innovation, I haven't forgotten the dangers it presents, both in the social disruption it can cause and in the possibility that new technology might be used — purposefully or accidentally — for malign purposes.
What's next: A better future, hopefully.
My thought bubble: To me, that would require reclaiming the idea of progress itself as a good thing, a concept that has fallen out of favor in recent decades as the environmental, economic and social side effects of technology have become harder to ignore.
But progress is a race we can't stop running, both because many haven't yet had the chance to enter the competition and because we still need to outrun the threats to come.
2. Immigration is the one easy trick to boost U.S. population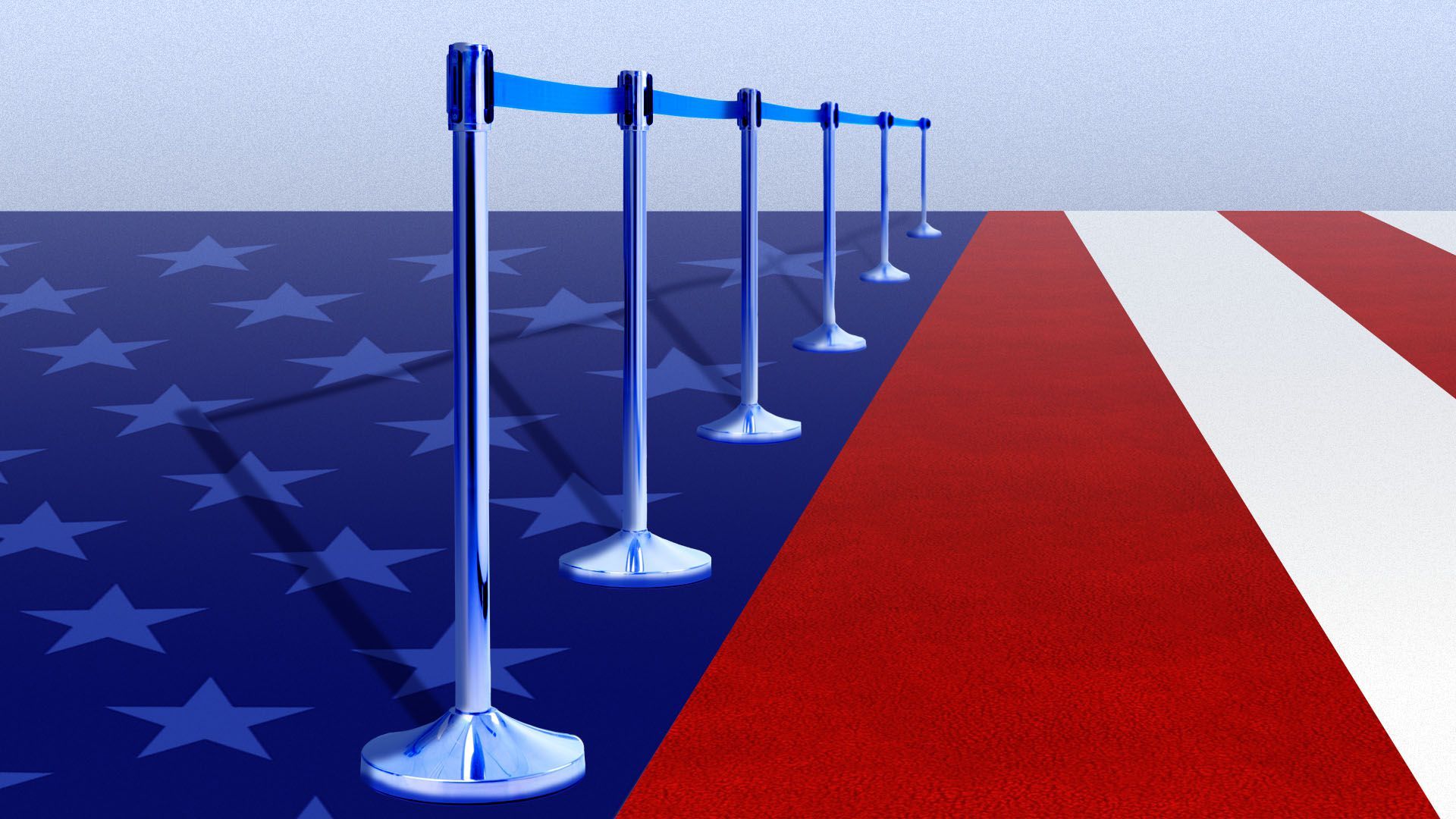 The U.S. population grew just 0.1% in the year leading up to July 1, the lowest rate since the nation's founding — and a major cause is sharply decreased immigration.
Why it matters: Sluggish population growth is putting the U.S. on a pace to be an older, less productive and less dynamic country in the future.
Reversing declining fertility rates is challenging, but the U.S. could keep the population growing by increasing immigration — if it wants.
By the numbers: According to new data released yesterday by the Census Bureau, the U.S. population increased by just 392,665 people between July 1, 2020, and July 1, 2021.
For the first time ever, the increase from net international migration — the difference between the number of people who moved to the U.S. versus those who left — was a bigger contributor to population growth than a natural increase from the number of excess births over deaths.
Between the lines: The pandemic played a major role in nearly flat population growth, directly killing 475,000 people during the July to July year, indirectly contributing to more mortality by hindering access to medical care, and discouraging people from having children.
The big picture: The pandemic won't last forever, but the general decline in fertility rates in the U.S. is a long-running trend, one mirrored around the world, that seems unlikely to change for the foreseeable future.
3. The ongoing U.S. failure on rapid COVID tests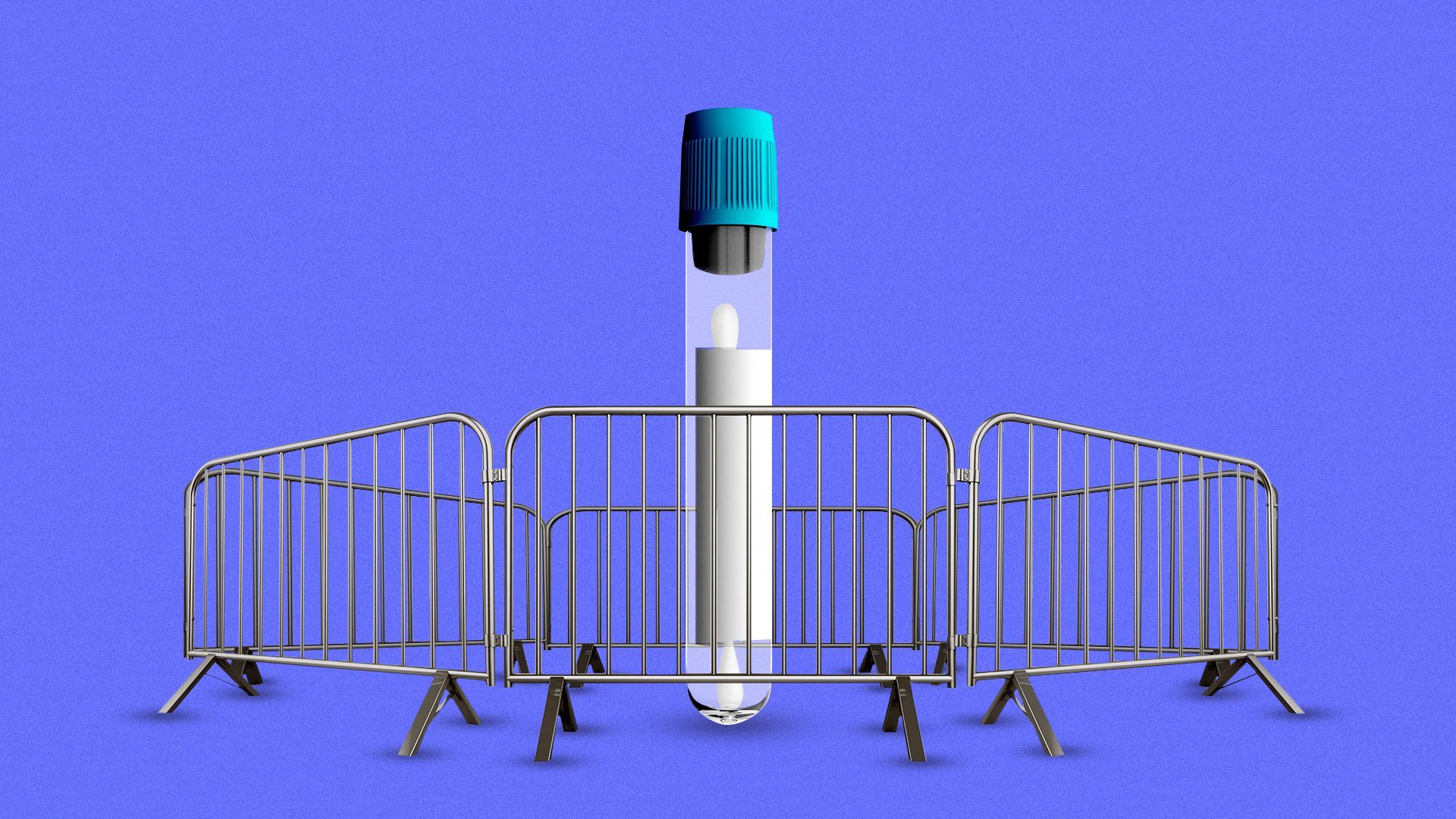 The lightning-quick spread of the Omicron variant has finally made clear the value of cheap and accessible rapid at-home COVID tests.
Why it matters: Omicron moves fast, and rapid tests that can prove infectiousness instantly, rather than PCR lab tests that can take days to get results, can help to stem the spread.
But new U.S. policies to provide more tests for free are likely too little, too late to make a meaningful dent in this wave.
Driving the news: Yesterday, President Biden announced his administration would purchase 500 million rapid tests this winter and make them available for Americans to order for free, with the first shipment arriving in January.
The White House will also establish new testing sites and invoke the Defense Production Act to help manufacture more diagnostics.
Between the lines: Some of us have been banging on about the importance of rapid tests for more than a year.
The big picture: While more tests will help — as will providing them free of charge — the U.S. is still hamstrung by months of neglecting the importance of rapid tests and by the FDA's sluggish moves to approve more of them.
"Rapid tests are one of the most powerful tools that have not really been utilized in a powerful way in this pandemic," Michael Mina, a former Harvard epidemiologist who is now the chief science officer of the home testing company eMed, said in a press event yesterday.
But making at-home tests free won't help much if supplies remain scarce, and 500 million won't go far if Americans are expected to use tests whenever they gather for the foreseeable future.
4. Your kid has a new robot best friend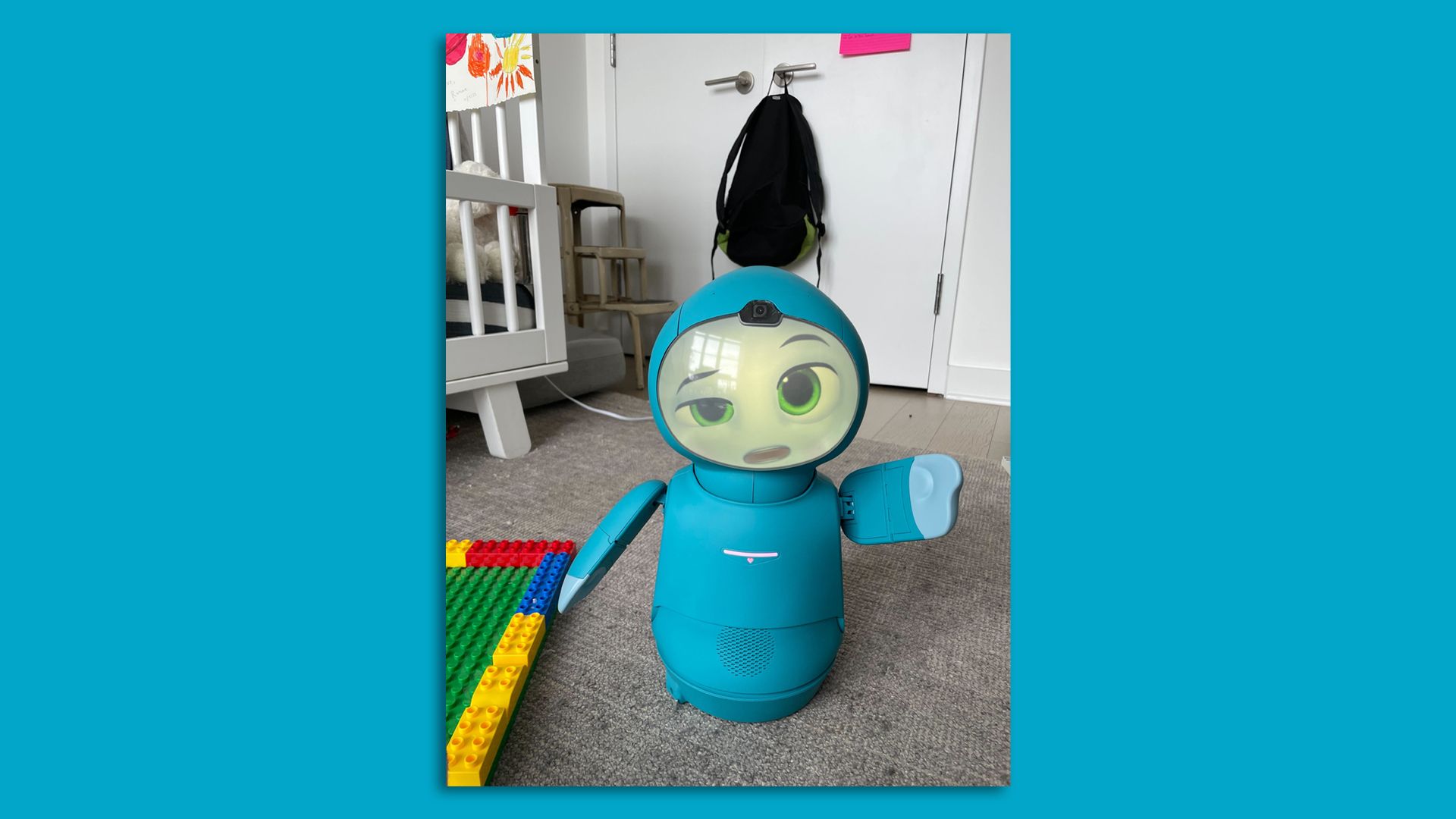 A robot developed by a former NASA roboticist offers emotional companionship to young children — and provides a glimpse of what human-robot relations might look like.
Why it matters: Pandemic isolation has taken a toll on the emotional maturation of young children, and a robot designed specifically to encourage the development of those skills could be a boon.
What's happening: Moxie is a 15-inch-tall robot with a moving head and arms, a swiveling body, the ability to speak and hear, and an animated face that wouldn't look out of place in a Pixar movie.
Meant for children aged 5–10, Moxie is produced by the Pasadena-based startup Embodied and designed by its founder and CEO Paolo Pirjanian.
The company worked with AI specialists and child development experts to craft a machine-learning platform for Moxie called SocialX that allows the robot to respond to natural interactions.
"We think playing with Moxie can help children develop the kind of social and emotional skills that tend to be underamplified in our society" and that have taken a further hit during the long pandemic, he says.
How it works: Embodied lent me a Moxie robot for my 4-year-old son to test.
After being activated and connected to wireless internet, Moxie introduced itself to my son and started a conversation. The robot learned my son's name and could follow him as he moved around the room.
Moxie offered different games and exercises for the two to play, many of them focused on emotional regulation — like "animal breathing" and "guess the face," where Moxie portrayed a different emotion and my son had to guess what it was.
What he's saying: "I like her," he said. (We're still working on anthropomorphizing.)
5. Worthy of your time
Strategic foresight in U.S. agencies (J. Peter Scoblic — New America)
How the U.S. government could get better at anticipating the future, by one of the foremost experts on scenario planning.
The age of digital divination (Matthew Gwynfryn Thomas — Sapiens)
What astrology can teach us about algorithms.
2021 was the year of monster AI models (Will Douglas Heaven — MIT Tech Review)
Natural language AI models keep getting larger and larger, but bigger may not always be better.
Living with artificial intelligence (Stuart Russell — BBC Sounds)
A top AI scientist explains how we can ensure the machines don't beat us. (And if they do, well, see the next item.)
6. 1 (last) sci-fi thing: "The Matrix Resurrections"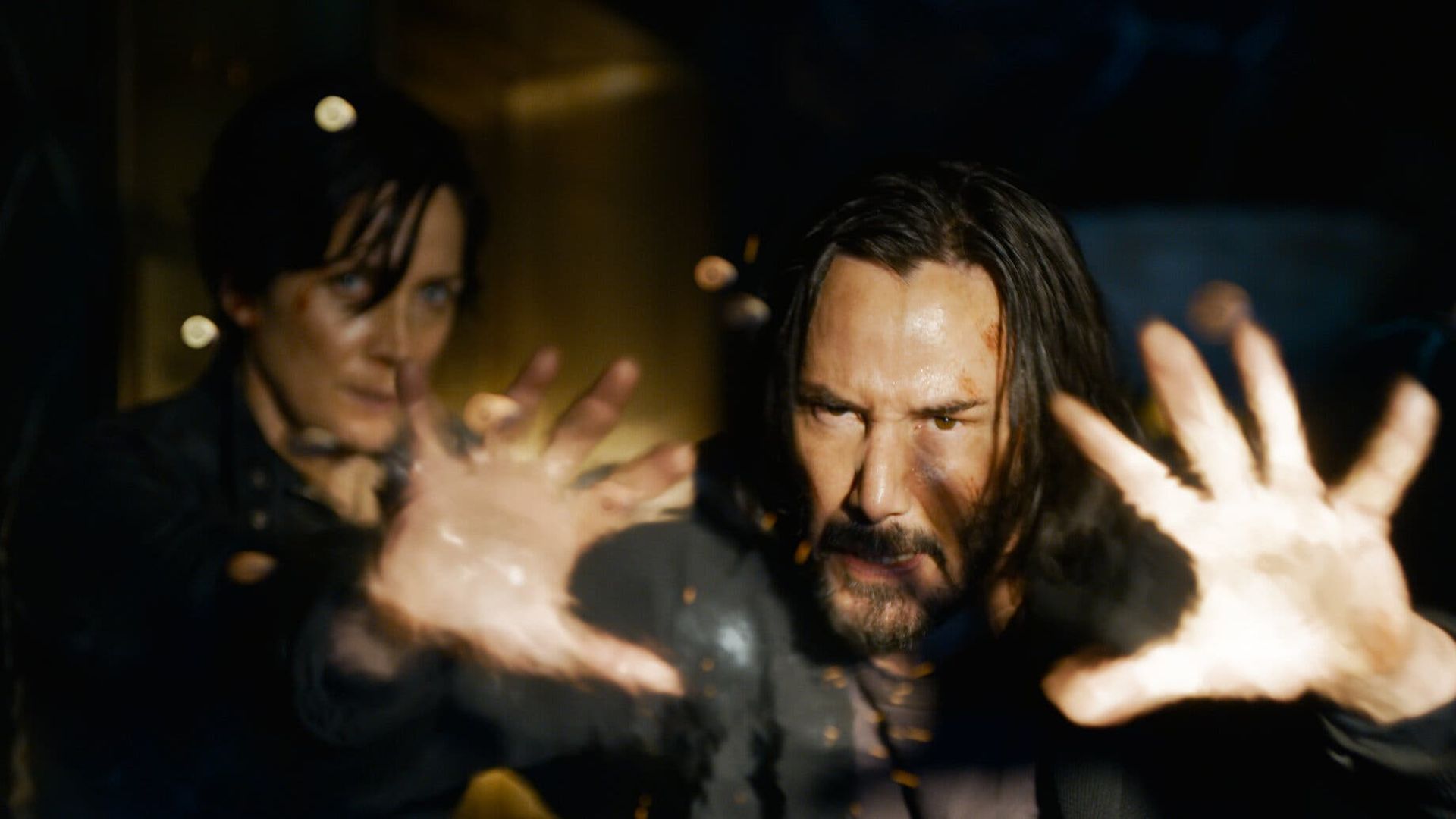 It doesn't seem fair to end Axios Future without telling you about yet another little-known sci-fi masterpiece you should check out, like the *checks notes* fourth film in a franchise that has earned more than $1.6 billion worldwide.
The big picture: Yes, nearly 20 years after the series seemed to conclude with the exhausted "Matrix Revolutions," your favorite black leather-wearing, "bullet time" fighting franchise is back with some new faces, some older original ones, and somehow no fewer than two Broadway musical stars (Jonathan Groff and Neil Patrick Harris).
What's happening: "The Matrix Resurrections" — which can be viewed in theaters or from the anesthetizing comfort of your personal pod on HBO Max — brings back Keanu Reeves as humanity's savior Neo, who in the meantime has traded his surfer blankness for Reeves' "John Wick"-era beard, long hair and thousand-yard stare.
Also on board from the original Nebuchadnezzar crew is Carrie-Anne Moss as Trinity, who like so many of us over the past 20 years has gone from crashing all-night raves in dark sunglasses to herding kids at overpriced coffee shops.
How it works: As Morpheus — now played by Yahya Abdul-Mateen II instead of Laurence Fishburne — said in the original film: "No one can be told what the Matrix is. You have to see it for yourself."
But suffice it to say, there's deep talk about free will and identity, pills of both the red and blue variety, and Reeves still knows kung fu.
The bottom line: This newsletter has been all about the future, but I can't be the only one who wouldn't mind returning to the pre-smartphone, pre-9/11, all-EDM all the time 1999 of "The Matrix."