Axios Future
September 05, 2018
Welcome back. Thanks for subscribing.
Situational awareness: Richard Liu, the billionaire founder of JD.com had dinner in Minneapolis on Thursday with a woman who alleges he later raped her, WSJ's Chunying Zhang, Austen Hufford and Shan Li report. Liu denies her claim. Neither JD nor Liu's Minneapolis lawyer, Earl Gray, responded to emails seeking comment.
Let's move on to ...
1 big thing: The devilishly quiet age of AI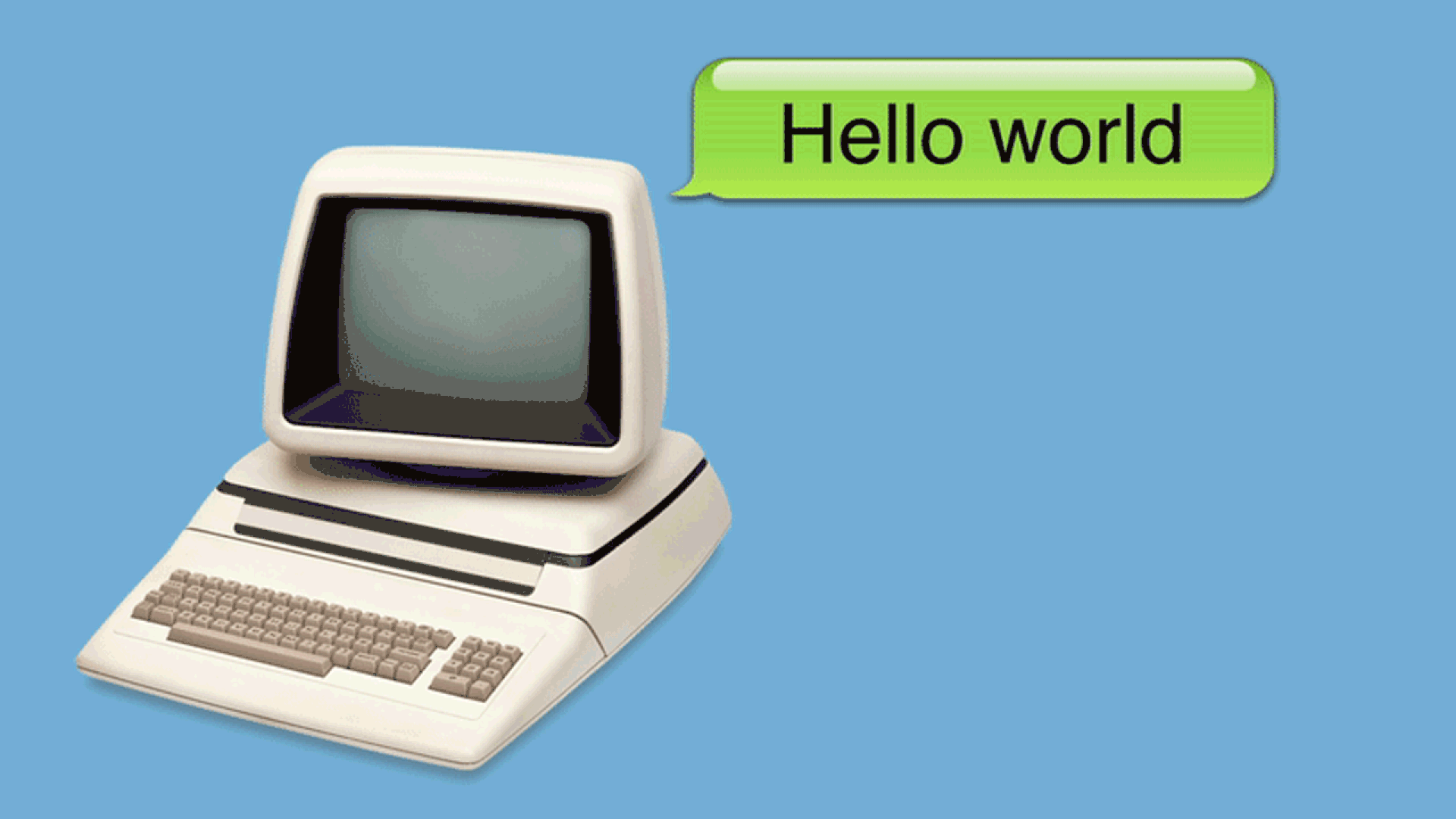 The world is in a deceptively quiet period in which some companies and countries are aggressively developing and applying early, rudimentary models of artificial intelligence, but the impact is not visible.
The AI revolution will arrive almost imperceptibly, but still faster than prior big technological shifts because of intense global competition, and the breadth of its reach, according to a new study by the McKinsey Global Institute.
But by the second half of the next decade, a few winners will be conspicuously ahead of rivals, and by 2035, there will be clear winners and losers among countries, companies and individuals.
The dividing line will be defined by those who took the coming age seriously and prepared for it, and those who were passive.
The report follows up on a May study by McKinsey that described an evolving pecking order of companies that were establishing "an insurmountable advantage" over peers by pushing ahead with AI.
It singled out nine "superstar" companies, all in the U.S. and China, that were well ahead of everyone else.
The latest study expands by adding to the list winning countries and individuals.
In all, McKinsey analyzed 41 countries, grouping them into four buckets by how well they appeared to be poised for the new age of AI.
The main message: The era's winners will be those who are not fooled by the absence of visible change from AI over the next 5-7 years. By the time the fruits of AI investment become clear — after 2025 — it will be extremely difficult to compete with the leading players, says Jacques Bughin and Jeongmin Seong, two co-authors of the report.
China and the U.S. are at the top by themselves.
"By 2035, a lot of the game will have played," Seong told Axios.
But, but, but, the study said, "The economic impact of AI is not guaranteed by being in a particular group of countries that look promising in terms of readiness — passivity will mean that even if the factors appear to be in place for the rapid adoption of AI, the economic benefits are unlikely to materialize."
The big picture: AI adoption will add $13 trillion a year to global production, the report said, and an average of 1.2% to global GDP growth per year.
Among companies, those that embrace AI will double their cash flow by 2030. Those that don't could lose 20% of their revenue by then.
2. Factory town redux
Amazon and other distribution warehouses are revitalizing debilitated U.S. communities, returning thousands of jobs lost in recent decades due to the demise of the auto, steel and other industries. But a rush to automate such work makes the same towns vulnerable anew to unemployment in the future.
Axios' Erica Pandey writes: As you see in the map above, created by my colleague Harry Stevens, e-commerce has created the new factory town.
From Texas to Florida to Pennsylvania, warehouse jobs — paying on average $12.82 an hour, according to Indeed.com, to box and mail out stuff ordered online — are becoming the new main employment.
"The pendulum is swinging back, bringing jobs to places that had been left behind" as manufacturing plants closed down, says Michael Mandel, chief economic strategist at the Democratic-leaning Progressive Policy Institute.
By the numbers:
Campbellsville, Ky.: Two Amazon fulfillment centers employ about 20% of 26,000 residents.
Ottawa, Kan.: A pair of big Walmart and American Eagle distribution centers employ 15% of its 26,000 people.
Mount Vernon, Ill.: A Walgreens distribution center employs 9.5% of its 15,000 people.
Warehouses and distribution centers will add 452,000 workers by next year — and much of that growth will be closer to big cities, as companies invest more and more money in fast delivery, predicts CBRE, an investment and market research firm.
But, but, but ... as e-commerce and retail companies continue to invest in technologies to replace people in warehouses, thousands of these workers could eventually be out of work.
"Automation is here ... [and] there is absolutely a portion of this workforce that at some point over time is not going to be needed," says David Egan, global head of industrial and logistics research at CBRE.
3. For Big Tech, a worse storm to come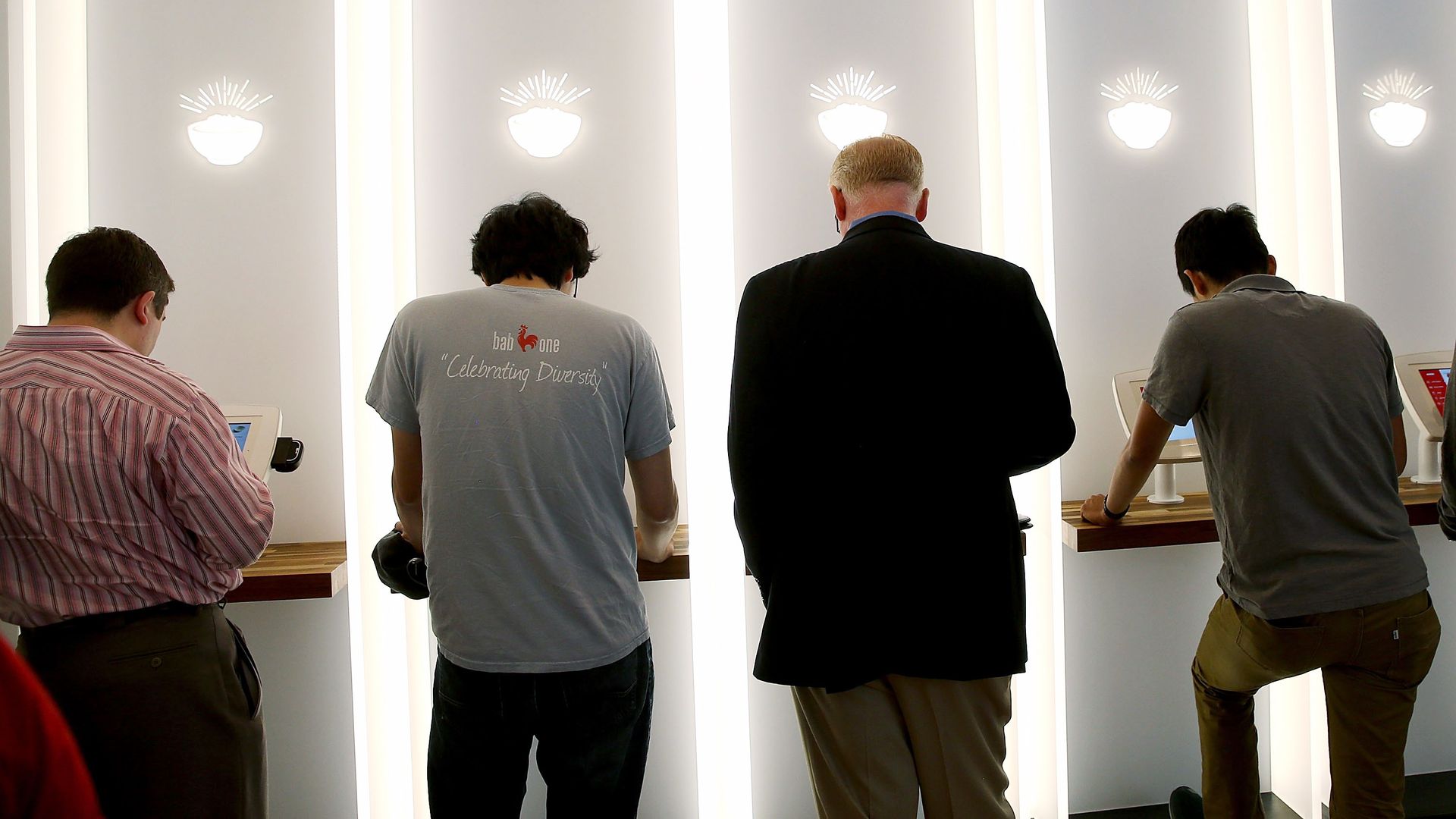 Big Tech is already under intense scrutiny, but the companies may face worse once they, among many others, begin to be responsible for jobs lost by millions of Americans in the waves of coming automation.
What's happening now:
Today, four congressmen unveiled a bill that, among other things, would require companies laying off 60 or more employees to mitigate the impact on the community in which they live.
Rep. Mark DeSaulnier, whose district includes parts of Silicon Valley, says he has urged companies such as Uber and Waymo to begin figuring out how to create a smooth transition for workers whose jobs may vanish in future automation. Both of the companies' self-driving businesses could force hundreds of thousands of drivers out of work.
"If we can anticipate the downsides, we could eliminate friction between innovation and the future of work," DeSaulnier tells Axios. His message to such companies, he says, is "Either we are going to work together or we're going to have to fight."
Among their other recommendations are to raise the federal minimum wage from the current $7.25 an hour and to strengthen labor unions.
In a statement, an Uber spokesperson tells Axios, "We engage regularly with Members of Congress on a number of issues and appreciate Rep. DeSaulnier's commitment to America's workforce."
4. Worthy of your time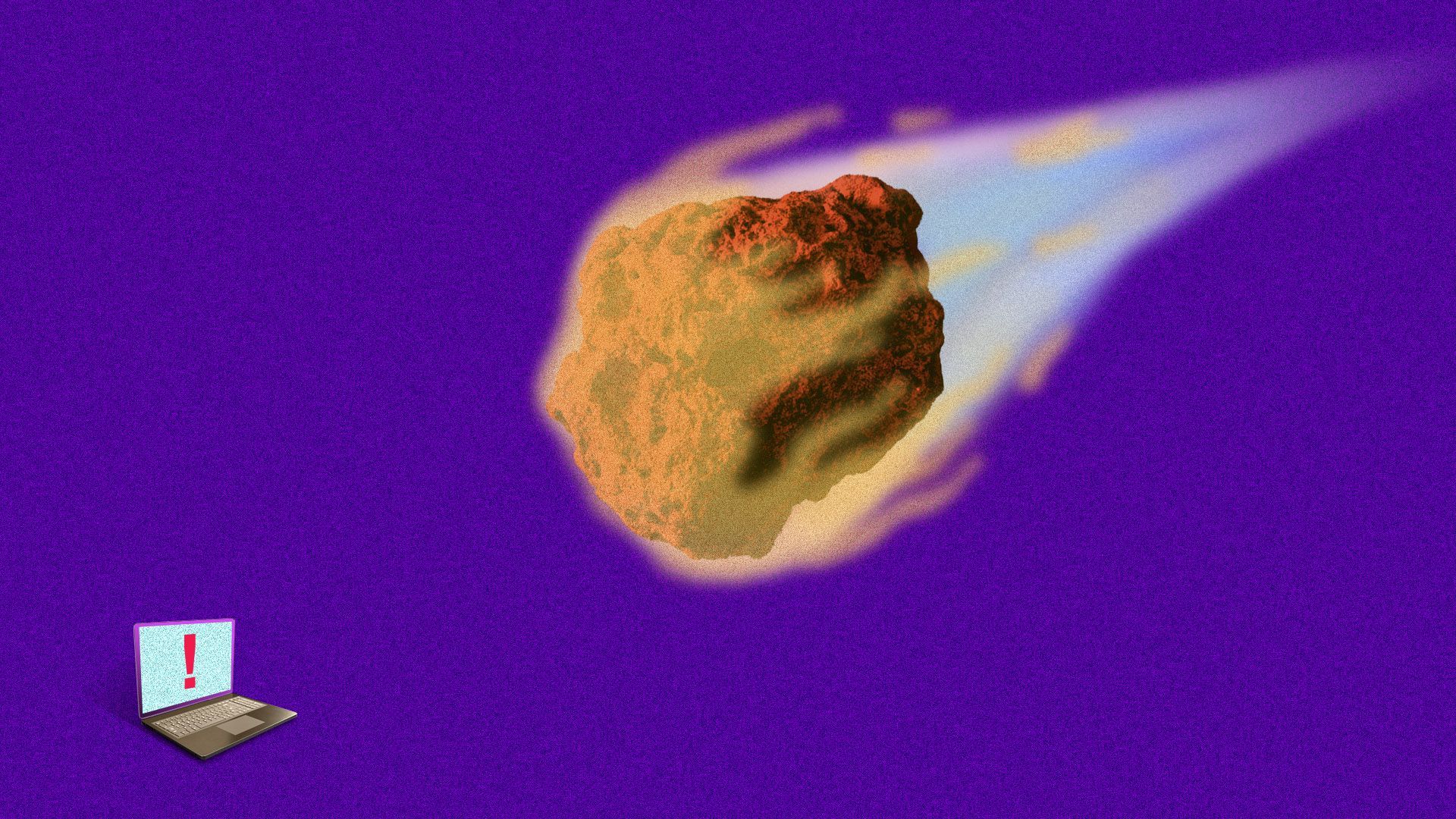 Facebook sets a new translation record (William Falcon — Axios)
Understanding Tencent's woes (James Kynge — FT)
Getting insured against the next big cyber attack (Shannon Vavra — Axios)
How to spread the data wealth (Evgeny Morozov — Guardian)
The Amazon effect on prices (Alberto Cavallo —Kansas City Fed)
5. 1 social thing: Instagram weighs e-commerce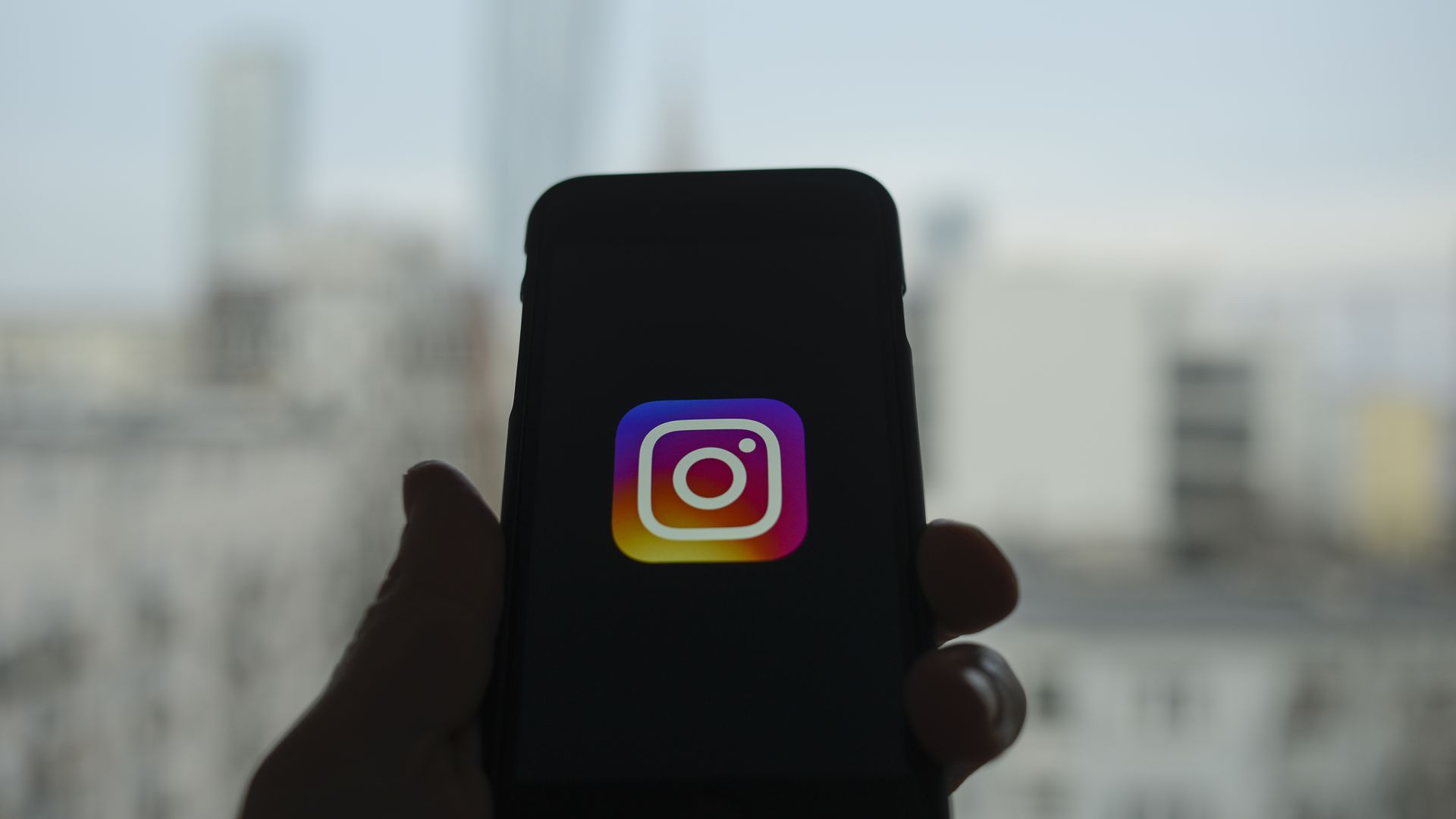 Instagram is considering going into e-commerce, The Verge reports, which — if it does — could be the biggest new thing in U.S. online retail.
Why it matters: Instagram ads have an advantage that Amazon and other retailers don't — data on what people think is cool, Erica reports.
Instagram declined to comment on the news. But its app would let users browse and buy products from merchants they follow without leaving the platform.
The impact: I asked 50 colleagues — almost all in their 20s and 30s and living in cities — if they've ever bought something after seeing an ad on Instagram. Over half — 26 of them — said "yes."
They have bought scented candles, clothes, jewelry, makeup, sneakers and watches.
Several who said "no" told me that, even though they did not buy anything right away, they sometimes purchased something later.
One colleague said he goes to Amazon for laundry detergent and other basics. But the targeted ads he gets on Instagram — for skate shoes and surfing products — are based off of the accounts he follows.
The big picture: Social commerce is the next big e-commerce disrupter, says Axios' Sara Fischer.
Alibaba, China'e e-commerce titan, is already incorporating social experiences to its Taobao platform, offering the chance to message and video chat with merchants and other consumers.
Amazon has launched Spark, a social media app.
Again, thanks for reading. Consider inviting your friends and colleagues to sign up. And if you have any tips or thoughts on what we can do better, just hit reply to this email or shoot me a message at [email protected].