Axios Future
January 18, 2020
Welcome to Future, and happy birthday to Axios! We launched three years ago today. Has your best friend signed up?
Send me your thoughts on today's issue! Respond to this email or write me at [email protected].
I've got 1,261 words for you — < a 5-minute read. Here we go...
1 big thing: The global parental leave paradox
Parental leave is steadily becoming ubiquitous around the world, but workplace cultures in many countries continue to prevent employees — especially fathers
— from taking time off.
Why it matters: Paid leave not only benefits families but also makes people likelier to re-enter the workforce, experts say. And in the U.S., as the labor market tightens, robust time off policies for new parents is emerging as one way to attract talent.
What's happening: While the U.S. is an outlier, other developed nations in Europe and Asia do offer extensive leave. Still, there's a gap between passing laws and actually getting people to take the time off.
Often firms in the U.S. and elsewhere stress "putting the company above all else," says Kate Weisshaar, a professor at UNC, Chapel Hill. " The culture of a workplace can contribute to who feels like they're safe to take leave or take full leave."
Just this week, Shinjiro Koizumi, a popular Japanese politician, made a splash when he decided to take paternity leave. New fathers get up to a year off in Japan, but only about 6% of eligible men working at private firms took it in 2018, per the New York Times.
In a recent study, Weisshaar tested employer perceptions of parental leave by sending three types of resumes and cover letters for open roles: people who currently held jobs, people who stated they were unemployed due to layoffs, and people who said they had chosen to stay home for a while to take care of children.
The resumes of the stay-at-home parents performed more poorly than those of the unemployed applicants, she says. And fathers were less likely to receive callbacks than mothers. "That sends a pretty strong message that employers care about this."
The big picture: There's a strong economic case to be made for parental leave — and paternity leave specifically, Barrons' Matthew Klein writes.
The wage gap between men and women is exacerbated by the fact that mothers are expected to take time away from work and care for new babies alone. We could chip away at that gap if men and women received the same amount of leave, Klein notes.
And in a new working paper for the National Bureau of Economic Research, economists studied how parental leave in Denmark — which has one of the most generous policies at 52 weeks of paid time off — affected companies' bottom lines and found no economic impact. It's worth noting, though, that the researchers did not examine the cost of paid parental leave to the government.
The bottom line: "The culture of being family friendly is one of the amenities of a job," says Heather Royer, an economist at UC, Santa Barbara, and one of the authors of the NBER paper. "Having family leave and having people take it creates this feeling that the firm values like outside of work, and that can make people happier when they're working."
2. China's plummeting birth rate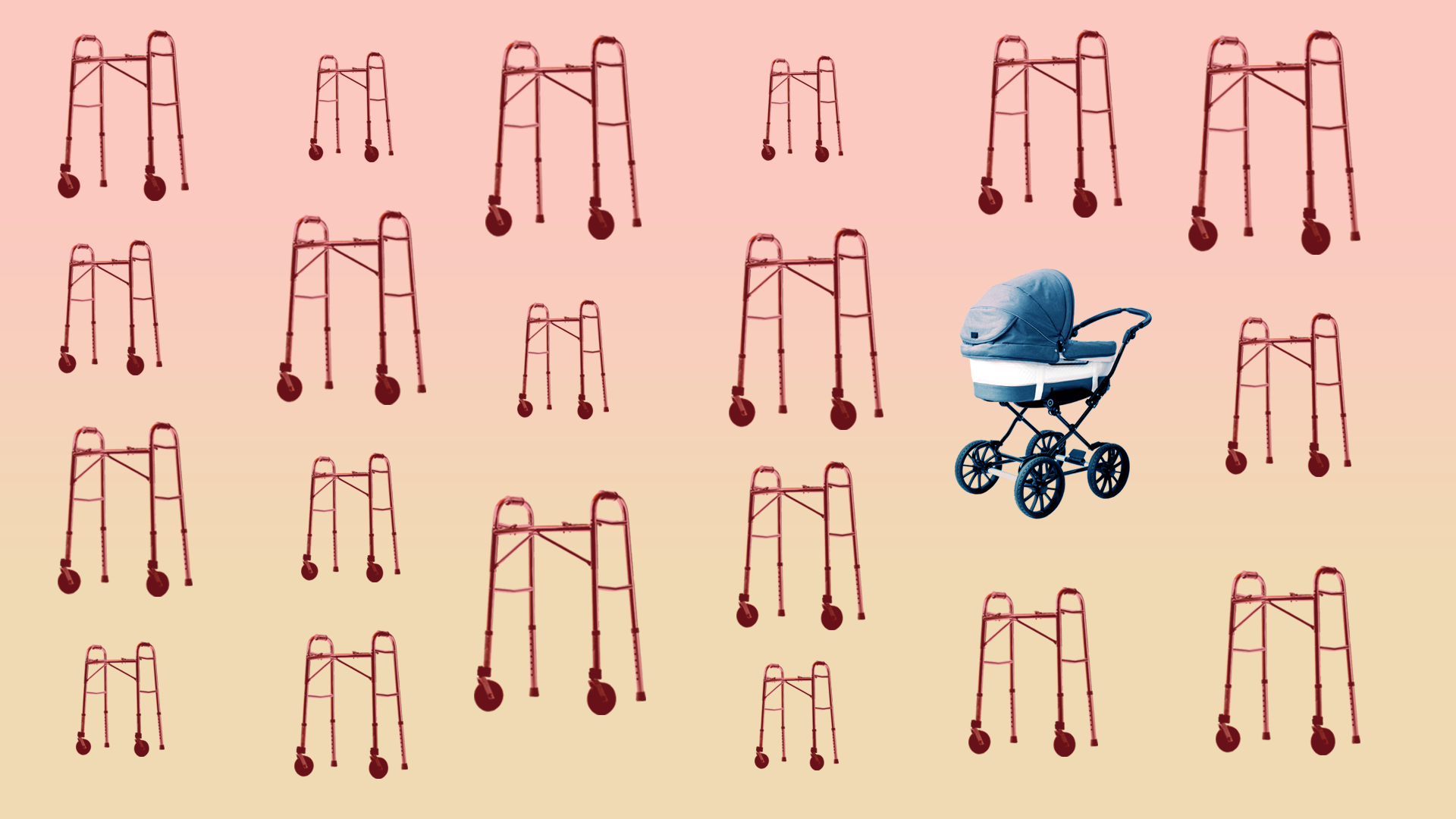 China's birth rate fell to its lowest in 60 years in 2019, spelling potential danger for the country's economic health.
Why it matters: "While many countries are struggling with low fertility rates and aging populations, these issues are even more pressing in China, because the country's underdeveloped social safety net means that most older adults rely heavily on their families to pay for health care, retirement and other expenses," the New York Times' Sui-Lee Wee and Steven Lee Myers write from Beijing.
"The Chinese government is extremely concerned about what it sees as a demographic crisis," says Leta Hong Fincher, a journalist and China expert. "This is going to remain a major, major flash point for many years to come.
By the numbers:
Last year China's birth rate was 10.48 per thousand, which is lower than it was when the country had a "one child" policy in place to slow population growth.
The worsening ratio of retirees to young workers is straining China's pension fund. It could run out of money by 2035, per research from the state-backed Chinese Academy of Social Sciences cited by the Times.
One driver of the trend is the rise of educated, working Chinese women who are delaying or forgoing marriage (the marriage rate is falling alongside the birth rate).
That's led to "a growing government campaign to reverse women's gains in the workforce and get them back at home, as an attempt to get them to have more babies," notes Axios China expert Bethany Allen-Ebrahimian.
"Chinese women are more educated today than they ever have been," Hong Fincher says. "A lot of them are more aware of gender discrimination and sexism, and they're extremely conscious of this heavy-handed propaganda from the Chinese government pushing them to get married and have two children before they turn 30."
Worth noting, from Allen-Ebrahimian: The declining birth rate isn't the only reason for the Chinese government's war on women — the "one child" policy resulted in more male babies than female babies, and a large population of unmarried men is destabilizing on a social level. So the government wants to get as many women married as possible.
Go deeper: The aging, childless future
3. 2020's first wave of facial recognition laws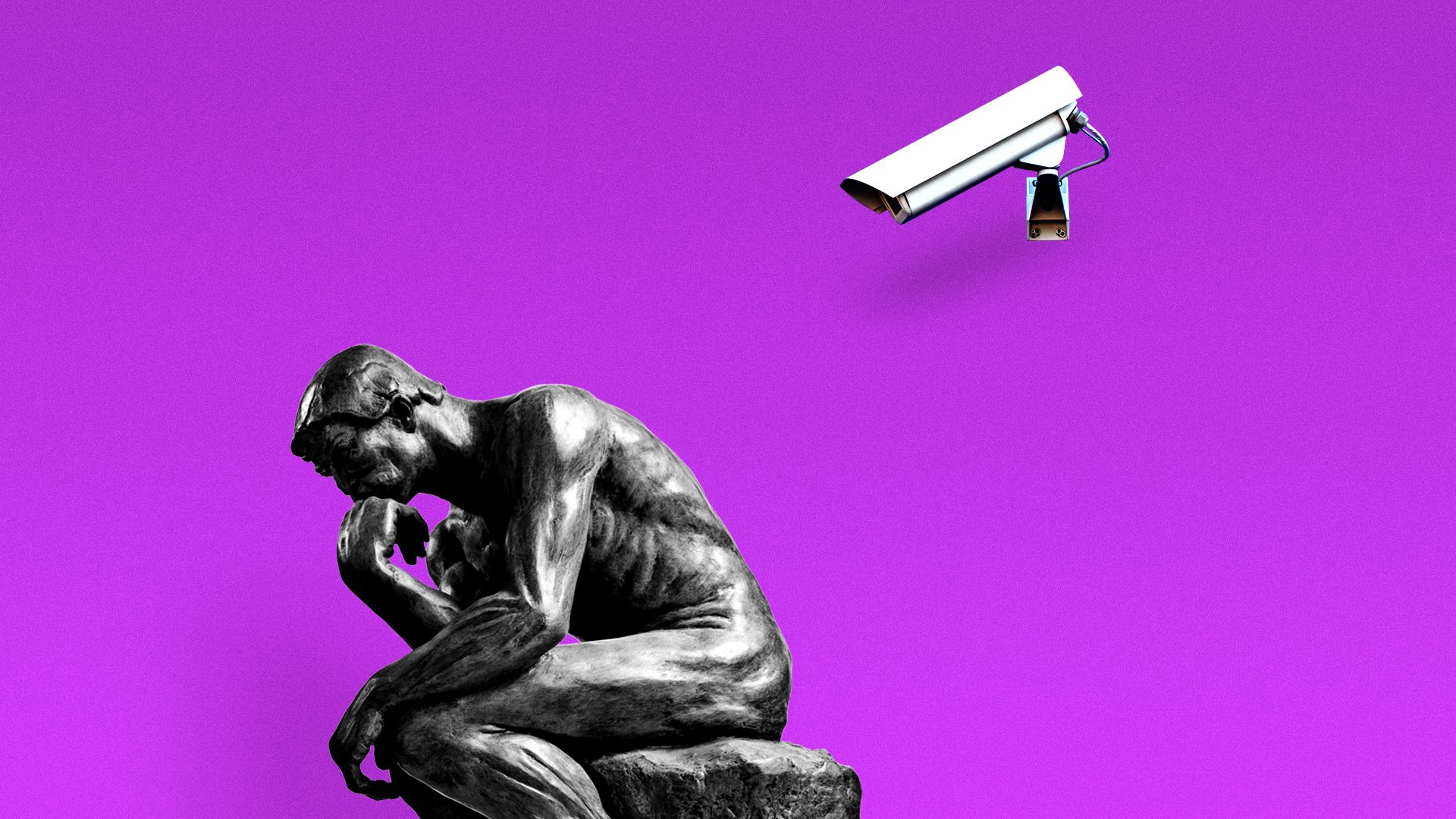 Ten states have introduced bills in 2020 that would regulate, ban or study facial recognition systems, per the Georgetown Law Center on Privacy and Technology, Axios' Orion Rummler writes.
The big picture: There is no federal regulation of this tech, despite consensus for guardrails from its creators and bipartisan support for its restraint in Congress.
What's new: States weren't as interested in facial recognition tech last year, according to Hayley Tsukayama, an expert at the Electronic Frontier Foundation. But city-wide bans in Oakland, San Francisco and Cambridge set precedents.
Indiana, New Jersey, South Carolina and Washington are proposing restrictions on law enforcement's use of facial recognition — when employed on its own or with body cameras. (The CEO of Axon, the largest supplier of body cameras to police in the U.S., expects the company to use facial recognition in 3-5 years.)
New Hampshire is calling for a total ban, while Michigan wants to ban real-time use of the tech.
Vermont wants to notify shoppers when facial recognition is used in stores, and Maryland proposes telling defendants when they were identified with the tech.
The backdrop: Big Tech companies selling facial recognition systems — like IBM, Microsoft and Amazon — have asked federal policymakers to judge how government agencies and law enforcement use the tech.
A recent federal study found that facial recognition systems offered by those companies largely failed to correctly identify people of color, predominately Asians and African Americans. Amazon did not submit its algorithm to the study, per the Post.
Yes, but: IBM, Face ++ and Microsoft reduced accuracy issues for identifying darker-skinned women within 7 months of a 2018 MIT Media Lab study measuring those errors.
Go deeper: Homeland Security drops controversial facial recognition plan
4. Worthy of your time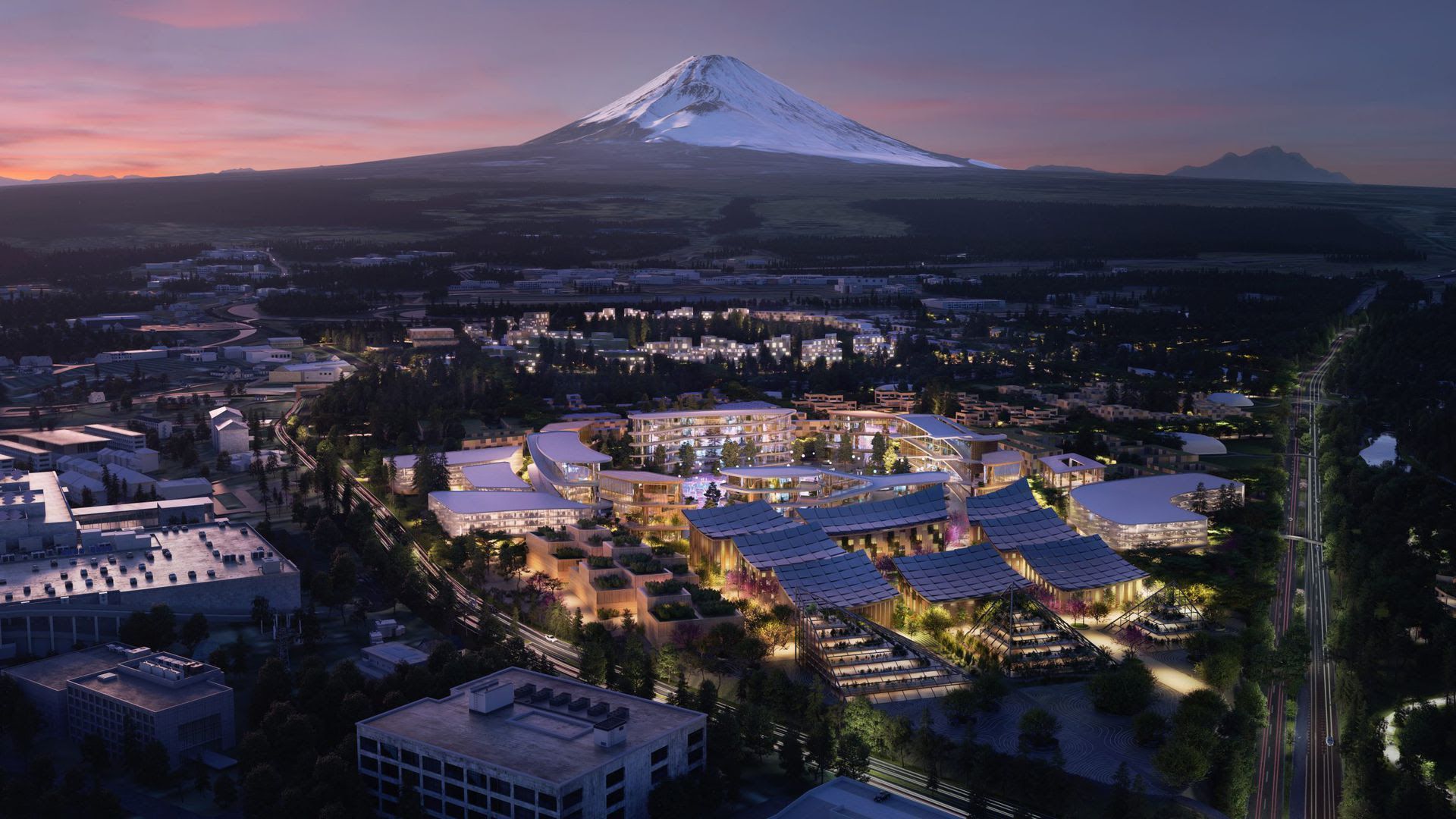 The rise of autonomous vehicle testbed cities (Joann Muller — Axios)
How to navigate the world of subscriptions (Brian Chen — NYT)
Inside the Feds' fight against Huawei (Garrett Graff — Wired)
Every place is the same now (Ian Bogost — The Atlantic)
The Craigslist of guns (Colin Lecher, Sean Campbell — The Verge)
5. 1 🙏 thing: Automating religion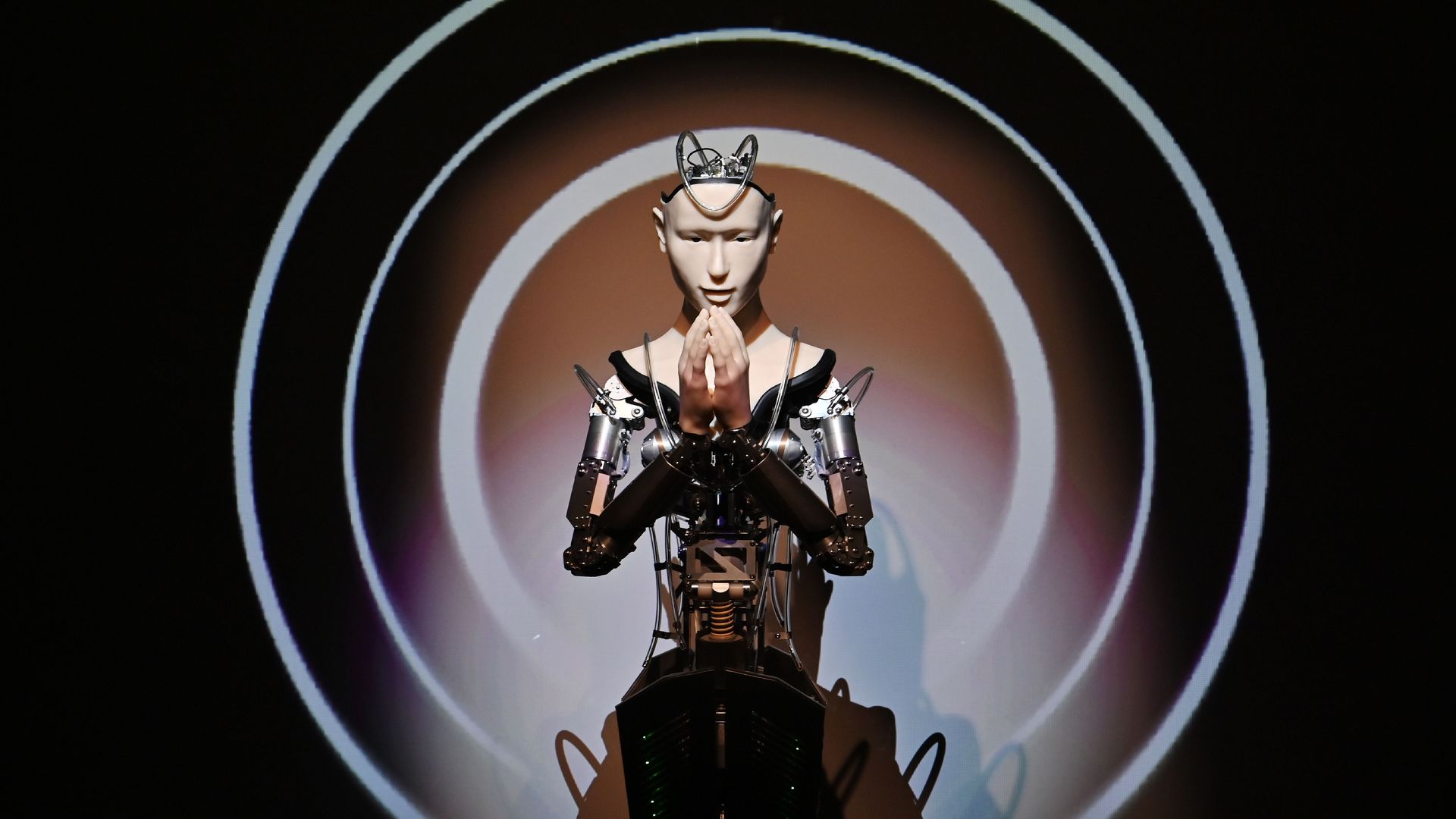 There's a brand new priest at a 400-year-old Buddhist temple in Kyoto. He delivers sermons and walks among the worshippers — and he's a robot.
The robotic priest, named Mindar and worth $1 million, is "an attempt to reignite people's passion for their faith in a country where religious affiliation is on the decline," Vox's Sigal Samuel writes.
For now, Mindar isn't powered by AI, and he can only recite pre-recorded sermons. But Tensho Goto, the Kyoto temple's chief steward, tells Vox he envisions building AI priests who can keep getting smarter and help worshippers get through tough times.
Worth noting: This isn't the first time we've seen a robot priest. Indian researchers debuted a Hindu version in 2017, per Vox.