Axios Capital
June 16, 2019
Thank you for all your comments about the difference between Giffen goods and Veblen goods; when it comes to conspicuous consumption, the latter is the correct term to use. (I blame Investopedia for steering me wrong.)
Over the past few weeks, we Axions have included word count (this week: 1,968 words) and time to read (this week: 7 minutes) at the top of each of our newsletters. Now, we want to hear from you – love it or hate it? Click here for love and here for hate. For the curious, we'll share the results in next week's edition.
In this week's newsletter: Unicorns are real; media companies go private; YouTube needs principles; collective action problems in ticketing; real estate in Silicon Valley; cricket!
1 big thing: Unicorns are real, and they're stampeding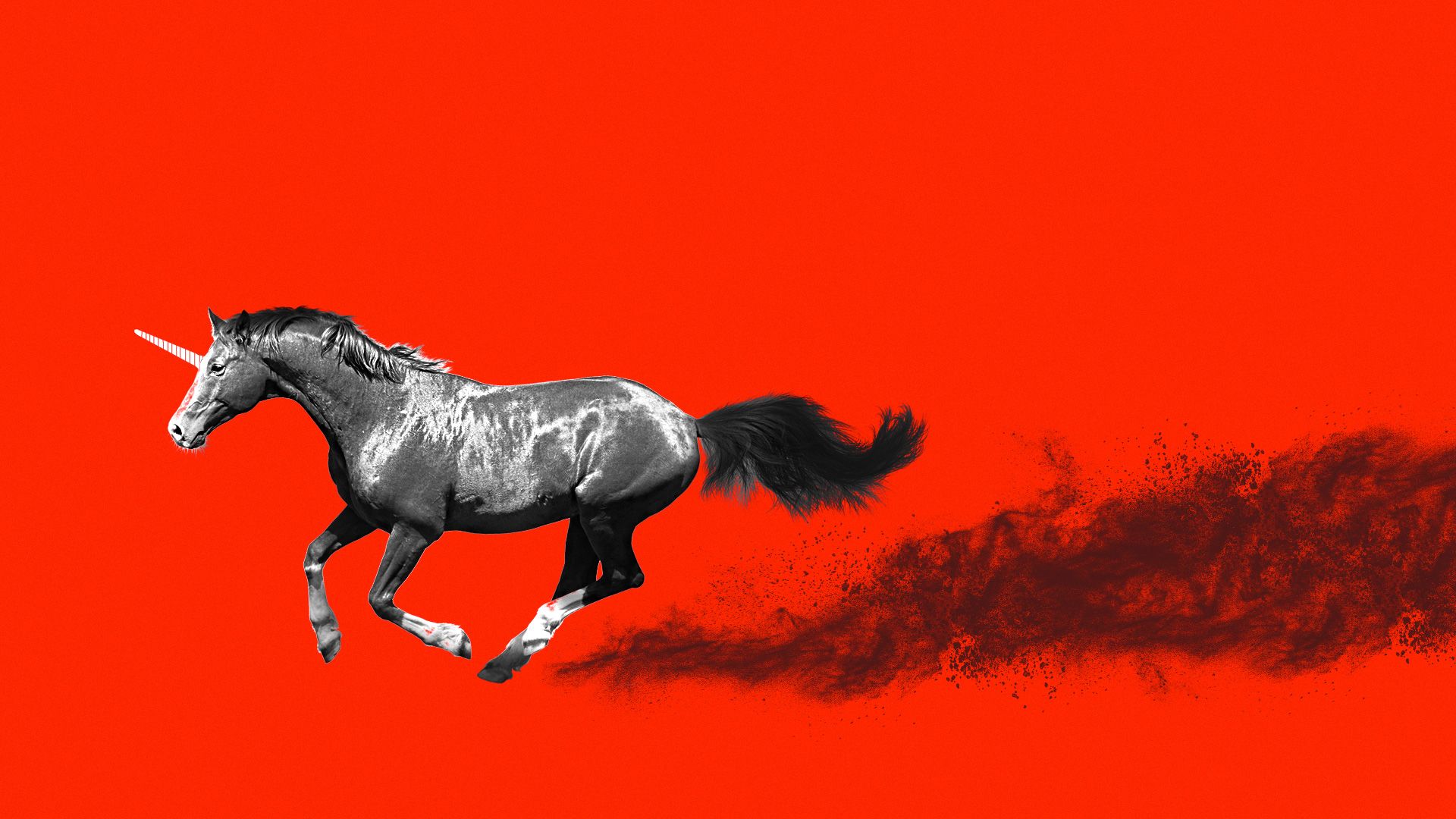 They were called "unicorns" for a reason: No one really knew whether Silicon Valley's fabled billion-dollar valuations were real, or whether they were a mixture of delusion and financial engineering that would evaporate upon contact with harsh public-market realities.
An influential paper in 2017 declared that, properly valued, most so-called unicorns were actually worth less than $1 billion. The paper downgraded Zoom's valuation to $500 million from $1 billion. Other unicorns imploded either before they went public (Theranos) or afterwards.
Blue Apron is a prime example of what skeptics were worried about. It raised private funds at a $2.2 billion valuation, tried to go public at a $3.2 billion valuation, eventually went public at a $1.9 billion valuation, and is now worth just $0.1 billion.
Today's public markets are much less skeptical. The IPO market is on fire: Zoom is now worth $27.3 billion, Chewy went public this week and is now valued at $15 billion, Pinterest is worth $14.6 billion, CrowdStrike is worth $13.3 billion, and Beyond Meat is worth $8.5 billion. Even Fiverr, the freelance marketplace, is worth $1.2 billion. Slack expects that this time next week it'll be worth $17 billion or so, but given the exuberance in the market, that might be conservative.
Other former unicorns also have enormous valuations on the public markets. Uber is worth $75.1 billion, Square is worth $30.6 billion, Twitter is worth $27.9 billion, Spotify is worth $25.7 billion, Snap is worth $18.9 billion, Lyft is worth $17.8 billion, and Dropbox is worth $9.9 billion.
The bottom line: Consider the venture capitalists vindicated. For all that it's possible to be skeptical of public markets, they're the best corporate price discovery mechanism we've got, and they're ratifying — and even vastly exceeding — private valuations that many people thought crazy. For every disappointment like Blue Apron or Lending Club, it's easy to find a high-flying stock-market darling like Beyond Meat or Zoom.
Why it matters: Given how receptive the public markets are to the current stampede of unicorns, it's going to be increasingly difficult for the holdouts to remain private. WeWork is set to be a public company soon; it's fair to assume that CEOs at companies like Palantir, SoFi, Stripe, and Airbnb are feeling more pressure than ever to go down the same road.
2. Media companies go private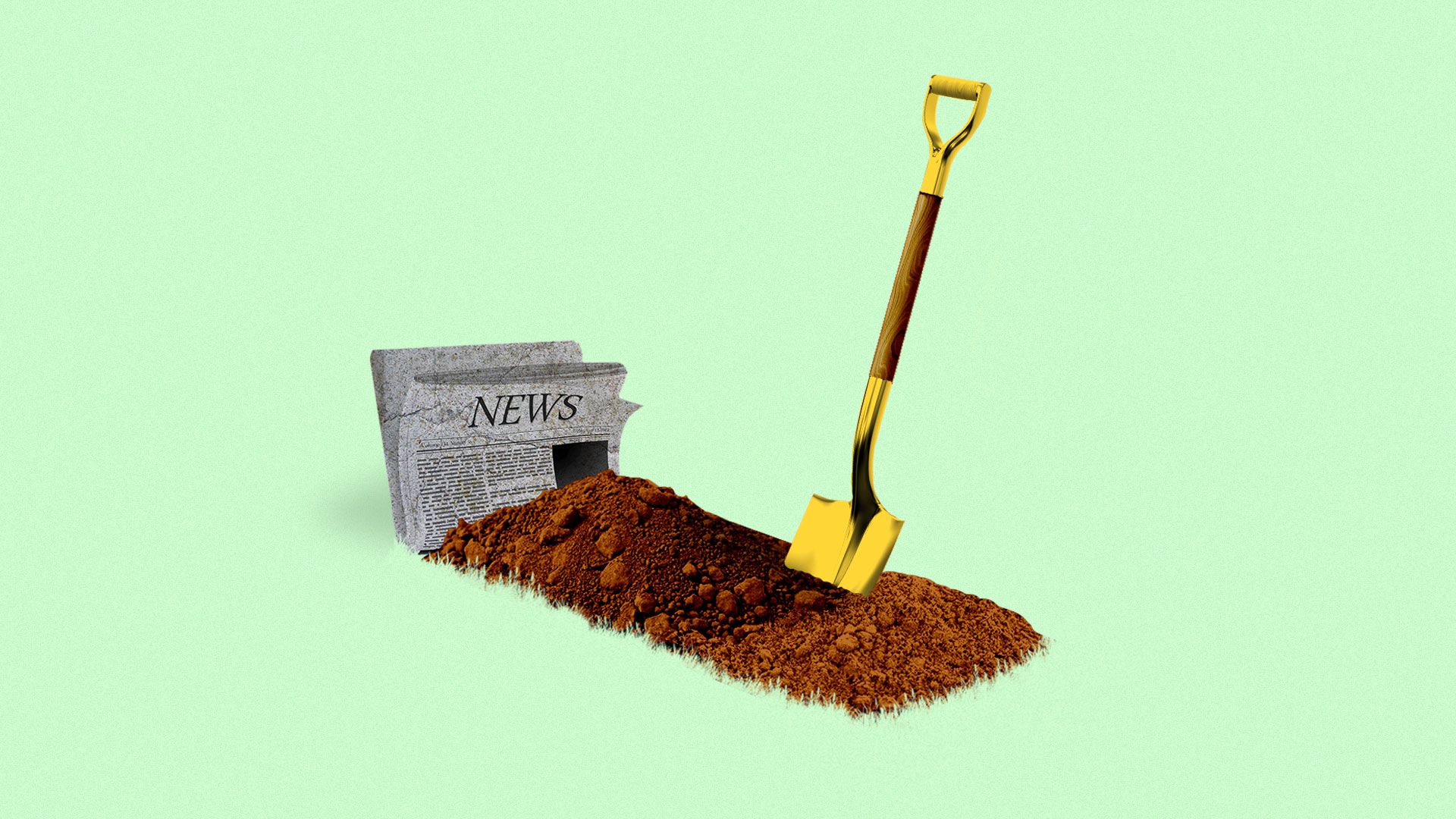 The legacy media business hasn't seen an IPO for a very long time. Instead the big trend is the other way around: public companies being taken private.
The big success story is the Washington Post, which traded under the ticker symbol WPO before it was bought by Jeff Bezos for $250 million. Under his aegis, investments no longer need to generate an immediate improvement in the bottom line. The result is a revitalized property that's almost certainly worth much more than Bezos paid for it — were he to want to sell it, which he doesn't.
Private equity has a less-than-stellar track record in the industry. In 2011, KKR exited a previous media acquisition vehicle, Primedia; the New York Times called it "the firm's longest investment ever — and one of its least successful." After iHeartMedia was taken private by Bain Capital and Thomas H. Lee in a $17.9 billion deal in 2008, it ended up filing for bankruptcy protection in 2018. And Univision's private-equity owners are still struggling with their albatross after buying the broadcaster for $12.3 billion in 2006.
KKR is returning to the industry with an agreed bid to take German publisher Axel Springer private at a valuation of $7.7 billion. The news came after hedge fund Elliott Associates agreed to buy Barnes & Noble for $683 million.
Springer's acquisition announcement coincided with a profit warning. CEO Mathias Döpfner said that as a public company, such bad news would normally be met with cuts, even though "over the long term this is not the right thing to do."
Between the lines: Under private equity ownership, journalism is rarely valued as an end in itself. If it can't drive reach or revenues, it tends to get cut.
Springer is merging its U.S. business intelligence unit, eMarketer, with its Business Insider journalism brand, putting them both under the helm of Business Insider founder Henry Blodget. Terry Chabrowe, eMarketer's founder, is joining the board of Insider Inc., the U.S. subsidiary.
Blackstone, controlled by "China whisperer" Stephen Schwarzman, bought control of the Thomson Reuters information business unit in October. The business, now known as Refinitiv, is blocking Reuters news stories about Tiananmen Square from appearing on its terminals. (Reuters is independent of Refinitiv, but gets mosts of its revenue from its sister company.)
Univision's struggles have resulted in massive cuts to its news division.
Our thought bubble, from Axios' Sara Fischer: Most private equity firms understand a lot about execution, finance and markets, but are less steeped in technology trends. As a result, some firms have struggled to deal with the outcome of market trends they didn't anticipate in industries that have been completely upended by technology.
3. YouTube needs principles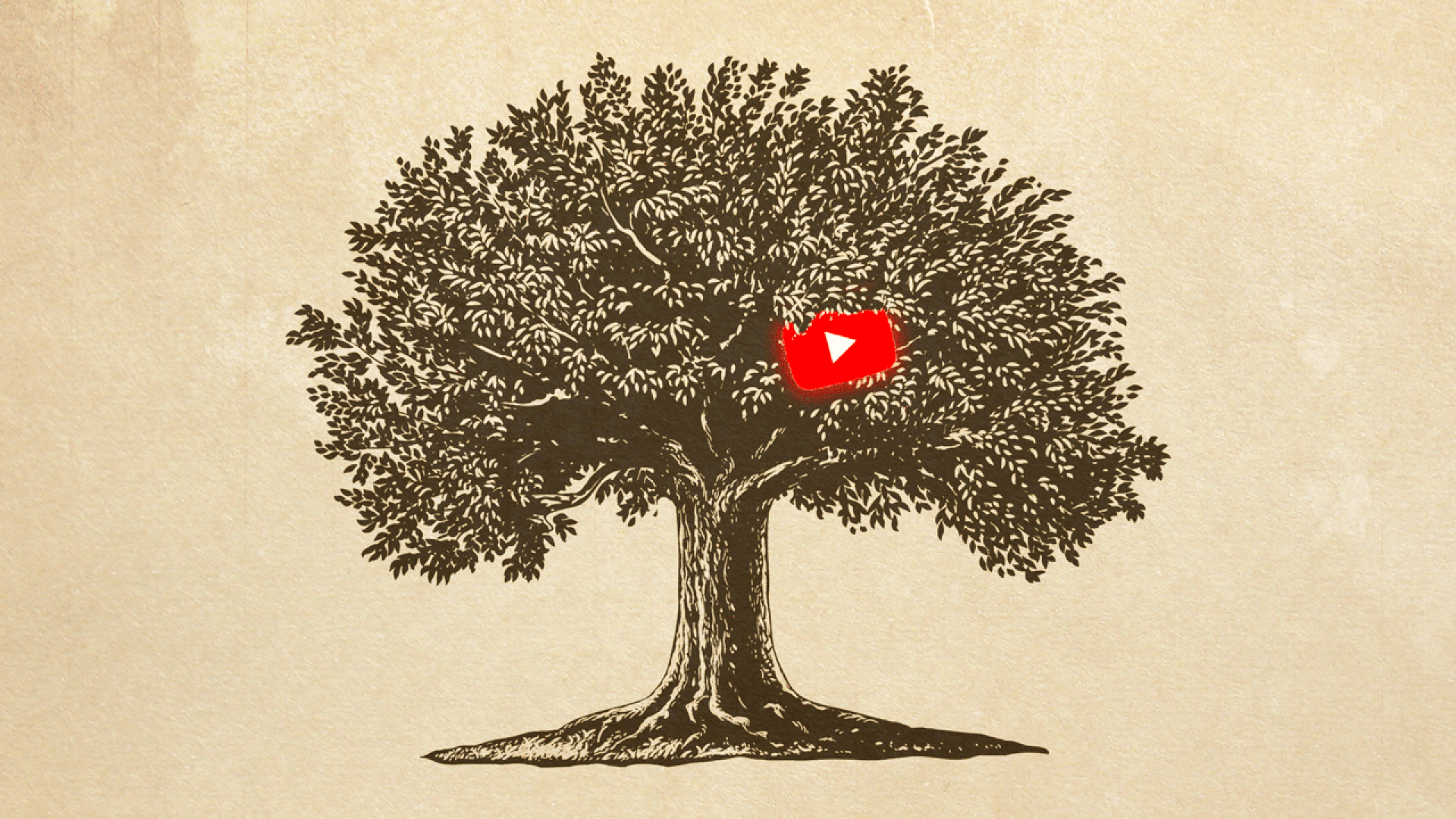 YouTube CEO Susan Wojcicki wants rules. "From a policy standpoint, we need to be consistent," Wojcicki told Axios' Ina Fried on Monday. "If we took down that content, there would be so much other content that we would need to take down."
The state of play: There are two kinds of enforcement mechanisms. Silicon Valley engineers naturally gravitate towards rules-based systems: If this, then that. Once you set the rules, the job of enforcing them becomes routine. The alternative is a principles-based system. In the legal system, principles can be found in areas like sentencing guidelines or even the "reasonable doubt" test.
The big picture: YouTube's rules-based system is not working. Malign creators like Steven Crowder are effectively gaming the system and causing significant harm. A principles-based system — one where a single decision doesn't cause a binding precedent for the future — would be much more effective at cracking down on bad actors, and would also allow benign actors to escape unnecessary censure.
What they're saying: Vox Media's Peter Kafka and Nilay Patel both put it to Wojcicki that YouTube was too big and too heterogeneous to be able to operate a one-size-fits-all set of bright-line rules about which content stays up and which stays down. But Wojcicki rejected that idea outright. "We need to have consistent policies," she said.
Wojcicki told Fried that she was "truly sorry" for the hurt that YouTube had caused the LGBTQ community, but didn't specify any particular action that she was sorry for. Indeed, she insisted that she had ultimately done the right thing, and that, given her druthers, she would do it all over again.
Background: The NYT's Sarah Jeong recently explained to her colleague Charlie Warzel that, in a legal system, there are good reasons to have hard-and-fast rules.
"Standards are harder to enforce," she wrote, "so you're more likely to get delays in the courts and inconsistency in decisions."
But YouTube already suffers from delays and inconsistencies in its enforcement. Meanwhile, in a principles-based system, YouTube would find it much easier to take down hateful videos.
By the numbers: A rules-based system takes work. Wojcicki said that YouTube's recent incremental policy change on hate speech "took months and months of work, and hundreds of people we had working on that."
But a principles-based system would require even more work. Under such a system, "there would be literally millions of other people saying what about this video, what about this video, what about this video," she said.
The bottom line: A YouTube that based its decisions on high-level principles rather than bright-line rules would create more work for itself, but also provide more accountability for the rest of us. As Warzel told Jeong, "When it comes to principles, YouTube is either lacking or too afraid to express them publicly."
4. The ticketing collective action problem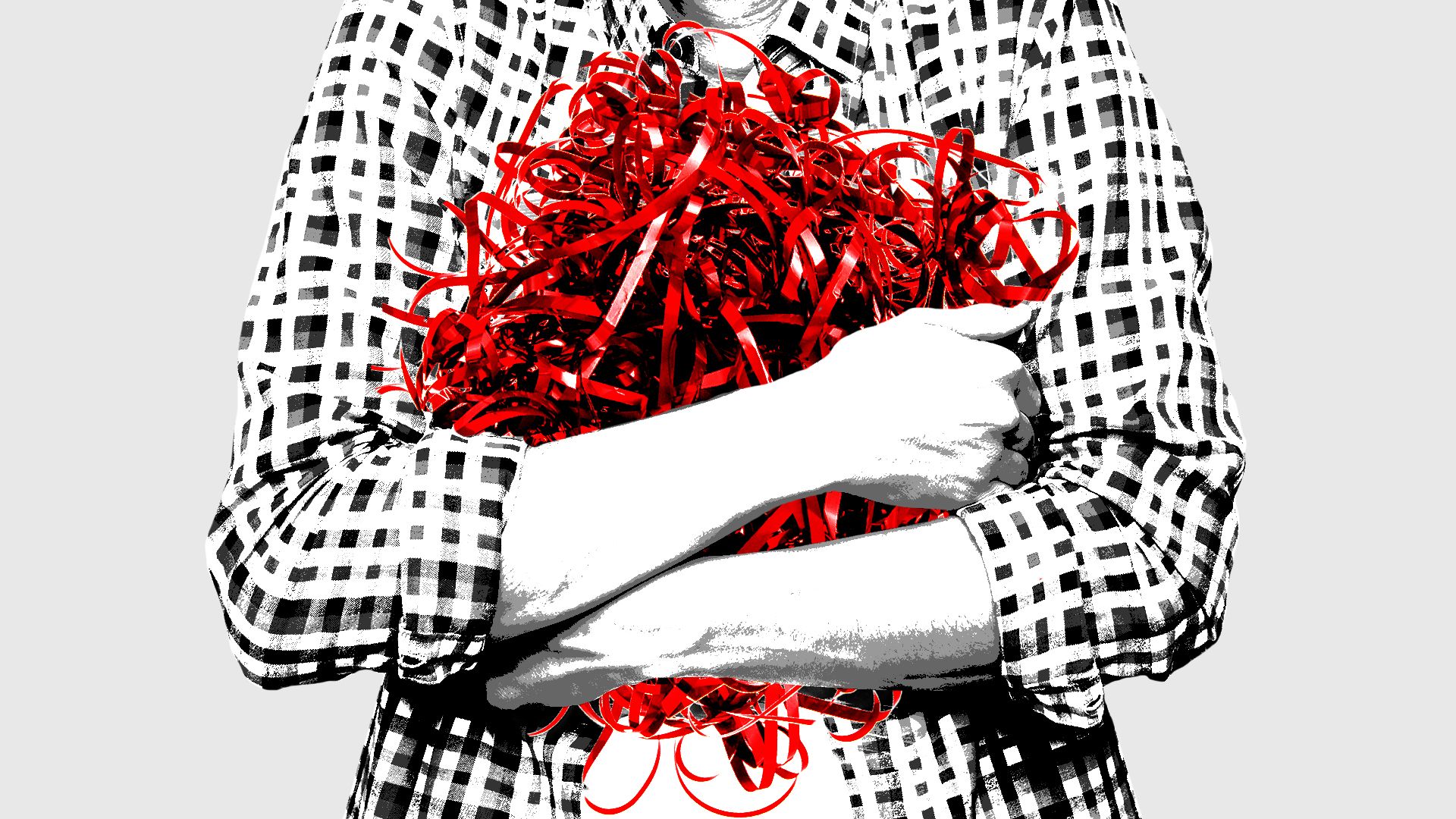 "This is a textbook place where a regulator could make a big difference," MIT's Sara Fisher Ellison chimed in, suggesting the FTC just mandate that all ticket sellers use the same up-front all-in pricing so that no one company would be taking the risk of seeming more expensive than the others in Google search results. Essentially every person on the panel agreed, appearing to politely beg the FTC to regulate them.
— "
How ticket fees got so bad, and why they won't get better," by Kaitlyn Tiffany, Vox
In the U.S. restaurant industry, tips have won. Everybody would benefit if they went away, but there's a collective action problem. So long as most restaurants collect tips, those restaurants' prices seem lower, and service-included rivals find it impossible to compete.
Ticket pricing, it turns out, works the same way. Everybody hates the "service" and "fulfillment" and other fees that get tacked on to ticket prices, but no one can afford to be the first mover.
If it wanted to, the FTC could solve this collective action problem. But it doesn't seem so inclined — even as the industry itself is begging it to do so.
Go deeper: Yes, some companies actually want to be regulated
5. Dispatches from Silicon Valley's real estate market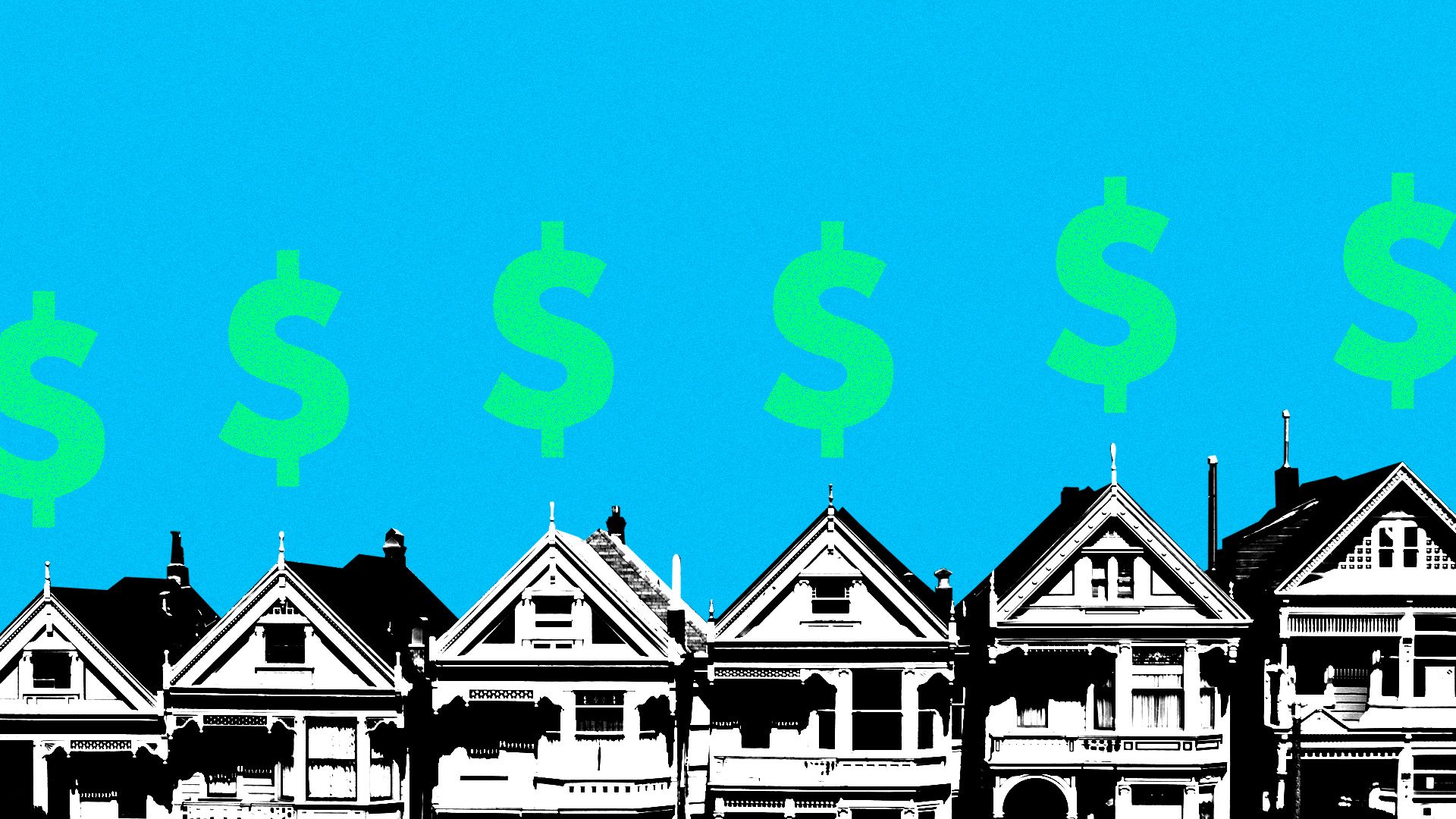 Bay Area real estate has become so expensive that even engineers making six figures struggle to buy a home, writes Axios' Kia Kokalitcheva. Naturally, a cottage industry of startups has cropped up to offer solutions to the, er, cottage problem.
Driving the news: ZeroDown, the latest in this category, says it's helping its customers compete against even richer homebuyers. It makes an all-cash offer on their behalf and then allows them to build up a down payment for up to five years after that. Of course, the price of the home is steadily increasing the whole time.
Behind the scenes: Say you want to purchase a $1 million home. ZeroDown's real estate fund will buy it, and agree to sell it back to you for $1.3 million in 5 years' time. You pay $6,700 a month, which is an 8% rental yield. You also pay $10,000 up-front.
After 5 years, you will have paid $402,000. ZeroDown will then pay you $90,000 in cash if you opt not to buy, or $182,000 towards a downpayment at a purchase price of $1.3 million, which is $300,000 more than the real estate fund paid initially.
Should ZeroDown fail, its co-founder and CEO Abhijeet Dwivedi assures Axios that its real estate fund will live on and that customer contracts will honored.
By the numbers: ZeroDown has raised $30 million in venture capital.
6. The week ahead: Powell's decision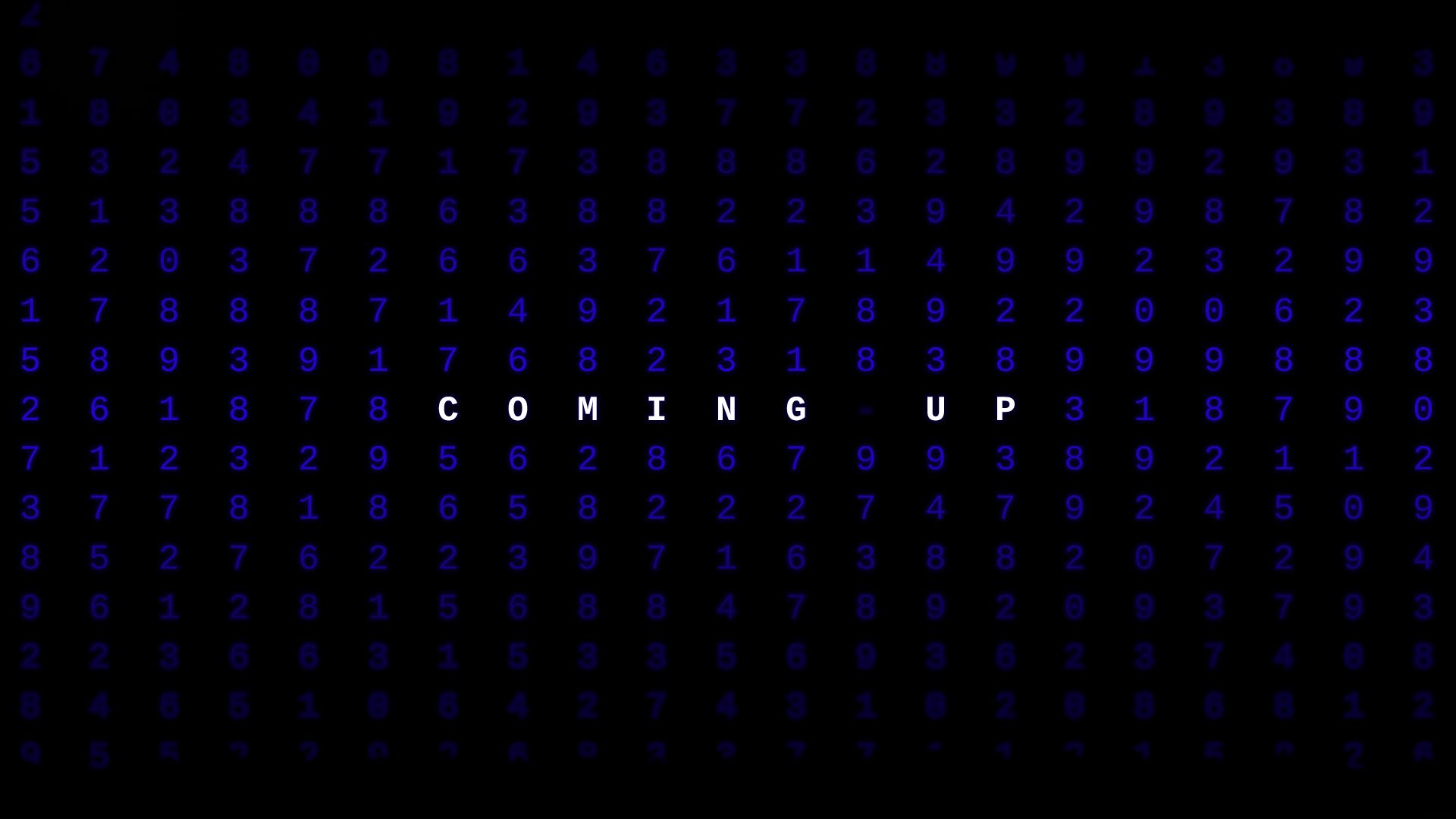 The Fed's highly anticipated two-day June meeting takes place on Tuesday and Wednesday this week.
Some are betting on the first rate cut in over a decade, but most observers expect rates to stay unchanged. Either way, all eyes will be on the policy statement. Will it indicates that a rate cut is coming, perhaps by removing the word "patient?" And will anything change in the dot plot?
Both the Bank of Japan and the Bank of England will announce policy decisions on Thursday. Economists expect both central banks to keep rates unchanged.
U.S. Treasury releases a new report on the foreign holdings of U.S. government bonds tomorrow. The last report showed that China slashed its holdings of treasuries by the most in over 2 years.
Slack will become a public company on Thursday via a direct listing of its shares on the New York Stock Exchange. The ticker symbol will be WORK.
7. Building of the week: The Point at Old Trafford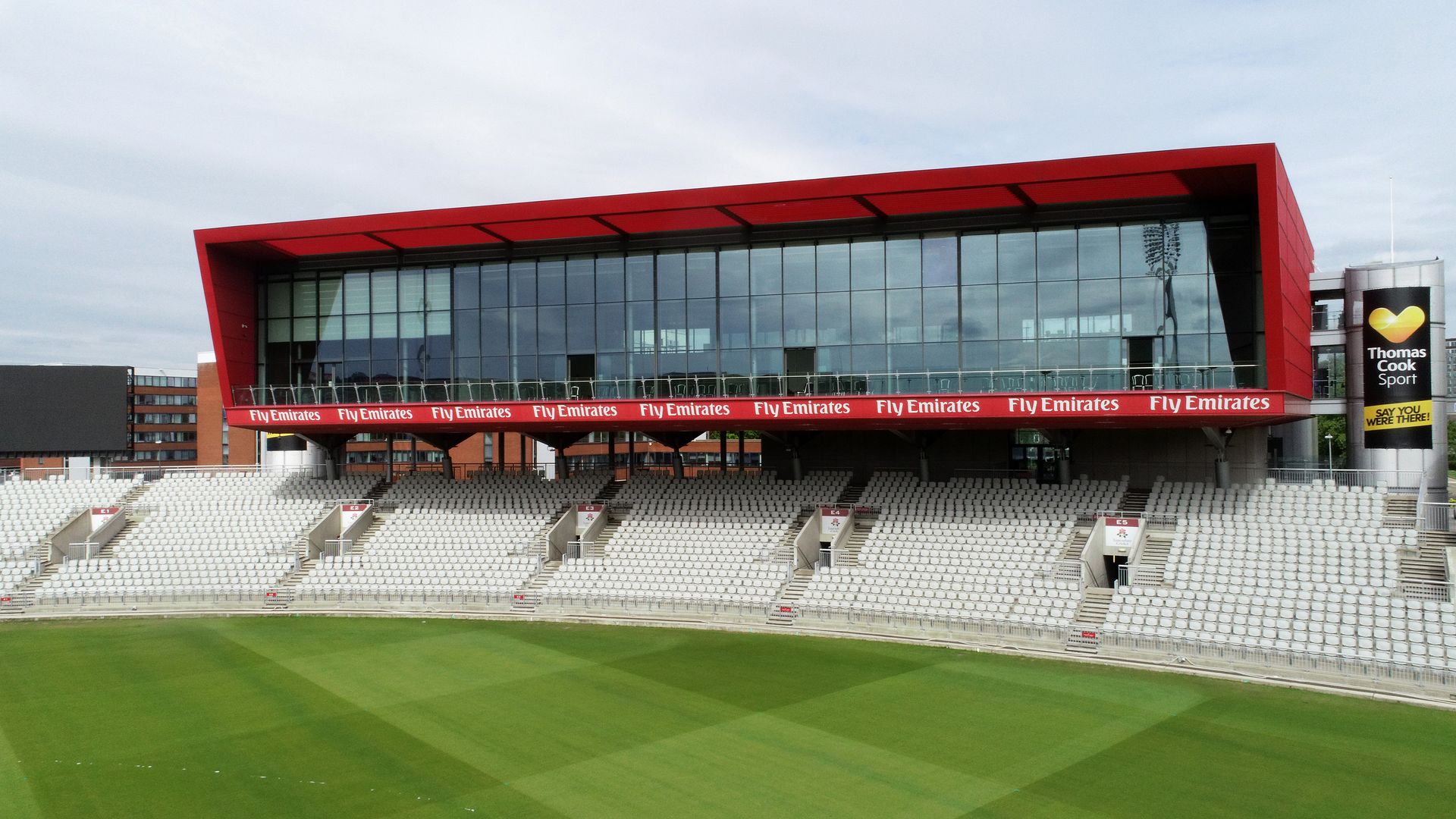 One of the most anticipated fixtures of the cricket World Cup took place at Old Trafford cricket ground today when Virat Kohli's India faced Pakistan. This was no 5-day test match: Cricket has been modernized, much like Old Trafford itself.
The Point was built in 2012 by BDP Architects as part of a broader redevelopment of the ground. It sits atop a 2,500-seat stand, and houses a conference center that can sit up to 1,000 people for dinner. During big matches, the balcony in front of its 25-foot-tall windows provides a superlative view of the action on the pitch.