August 12, 2022
Howdy! It's Friday!
Today's weather: Sunny but hot, with a high of 97°.
Today's newsletter is 886 words, a 3-minute read.
1 big thing: A tarnished neighborhood mural is restored
David Ocelotl Garcia's first mural is hidden no more.
Driving the news: The local artist recently completed the first restoration phase for a mural called "Huitzilopochtli" in Denver's Sun Valley neighborhood.
The colorful art, which Garcia dedicated to his late mother, covered a wall along a former community center at 2895 W. 8th Ave., and was completed in 2007.
Yes, but: In April 2020, it was painted over by new building tenants, who operate a marijuana dispensary.
Garcia completed the three-week process of removing the white paint blanketing his mural last month. It now must be repainted in some areas to be completely restored.
Why it matters: Chicano murals including Garcia's, along with four others, were named on the National Trust for Historic Preservation's 2022 list of America's 11 Most Endangered Places.
The murals were cited for representing stories of Latino, Chicano and Mexican-American culture and history in Denver and statewide, where Latinos represent about 22% of the state's population, including some families who can trace their roots back generations before Colorado was even a state.
What they're saying: "I'm still, at this stage, realizing how important this mural is, even with the new recognition," Garcia said, referring to the National Trust's list, and adding people called him in tears over the mural's whitewashing.
The big picture: Preservation efforts are underway in Denver to restore murals named on the endangered places list, led by the Chicano/a/x Murals of Colorado Project, whose goal is to preserve these works' legacy.
What's next: The murals will be outfitted with graffiti guard coating and plaques, while some may need additional restoration work.
Bonus: 3 must-see murals in Denver
The large-scale artwork found throughout parts of the city like LoDo, the River North and Santa Fe art districts, helps shape Denver's urban character.
There are dozens of murals citywide, but here are three you should visit this weekend — or any time, really.
Located along the Little Raven Street underpass at Speer Boulevard, the work of Martinez, who has several murals in Denver, depicts people of different ethnicities wearing similar aviator-style shades.
Martinez told CPR News in 2016 that the work's name is a nod to nearby Confluence Park, an iconic setting in its own right. The artist said he hoped to capture the "spirit of coming together."
2. Political Pulse: Bennet, Hickenlooper on Biden
Unlike a significant number of their Democratic colleagues, Colorado's two U.S. senators sound unequivocal in backing President Biden's re-election ambitions.
Why it matters: Backing your own party's first-term president is usually so automatic that no one would bother to ask, our colleagues write.
But behind the scenes, there's a very real concern that going all-in on Biden could be a mistake.
What they're saying: "It's his decision if he wants to run for reelection, and I will support him every way I can," Sen. John Hickenlooper said.
Sen. Michael Bennet, who is facing reelection, said he's "forever grateful" to the president for running and beating former President Trump. "In some ways, Joe Biden never has to do another thing for me. That's enough."
🚩 More than two dozen Republican candidates and officials gathered in a big show of unity this week with a shared agenda to reverse four years of Democratic policies.
Yes, but: One noticeable absence — Danny Moore, the GOP candidate for lieutenant governor.
State of play: Since Moore joined the ticket in July, he's kept a low profile with attention on his social media posts that falsely claimed Biden was not "elected by the people" but rather "elected by the Democrat steal."
3. Nuggets: Broncos hire president
🏈 Veteran sports executive Damani Leech has been hired as the Broncos team president to oversee the business operations of the franchise. (Denver Post)
🚨 Denver police said a 14-year-old boy found dead on Monday was shot, stabbed and beaten. Police are asking for the public's help to identify potential leads. (9News)
💰 A developer has abandoned plans to build a hotel at a former restaurant site in Cherry Creek in Denver, instead selling the lot for four times what was initially paid. (BusinessDen)
🍔 Colorado-based Red Robin will add a new happy hour and lunch special after seeing some success with a $10 value meal. (DBJ)
4. 🥳 7 things to do in Denver this weekend
📼 Throw it back to the '90s at RiNo Beer Fest, featuring a dance party and unlimited samples from Colorado breweries. Tickets range from $5 to $55 for Saturday's event at Zeppelin Station.
🛍 Shop local makers and small businesses at Saturday's Horseshoe Market. Admission is free, and the pop-up runs from 10am-4pm on Larimer Street in the RiNO district.
🍻 Celebrate Bierstadt Lagerhaus turning 6 with an action-packed pool party. The free festivities at the German-style brew pub run from noon until late on Saturday.
5. 📺 Catch up quick with John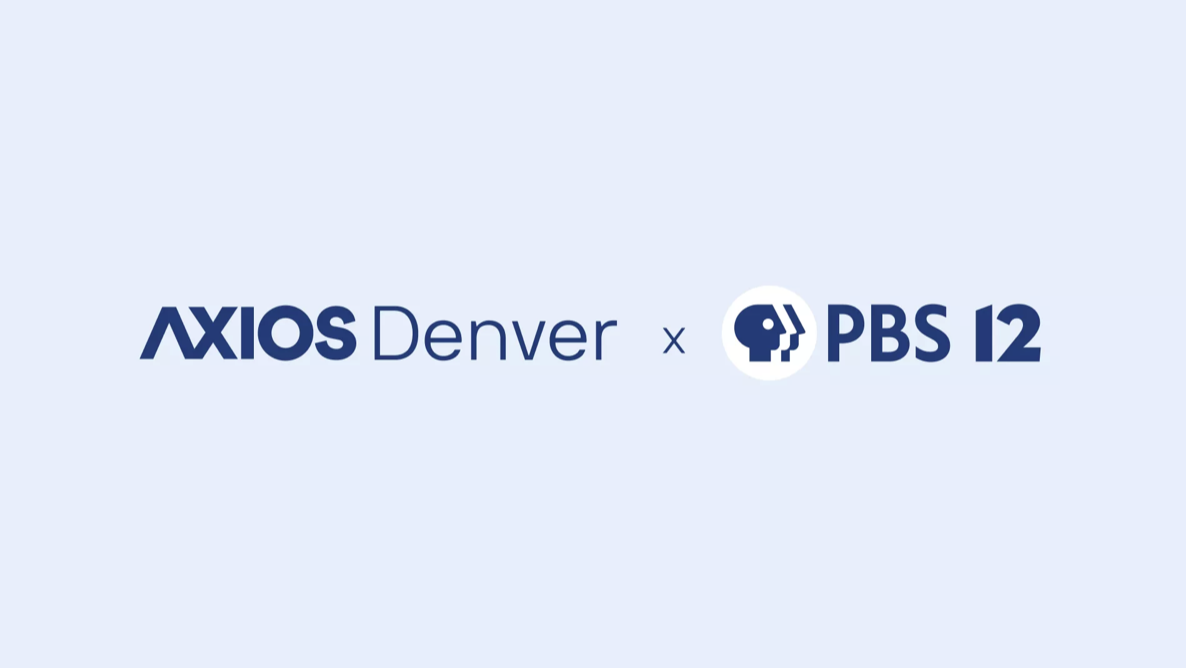 If you missed this week's big headlines, here's our speedy rundown to get you smarter — faster.
Watch here ... and catch the segment all week on PBS12.
Our picks:
🌴 John and Alayna are out but will be back soon.
🦐 Esteban recommends the tilapia ceviche from this food truck.
Want free Axios swag? Refer your friends to Axios Denver and get cool merch like stickers, totes, hats, T-shirts and more!
To ensure the newsletter reaches your inbox, please add [email protected] to your contacts. If you use Gmail, just drag this email to your "Primary" tab. For other mail clients, check out this page.